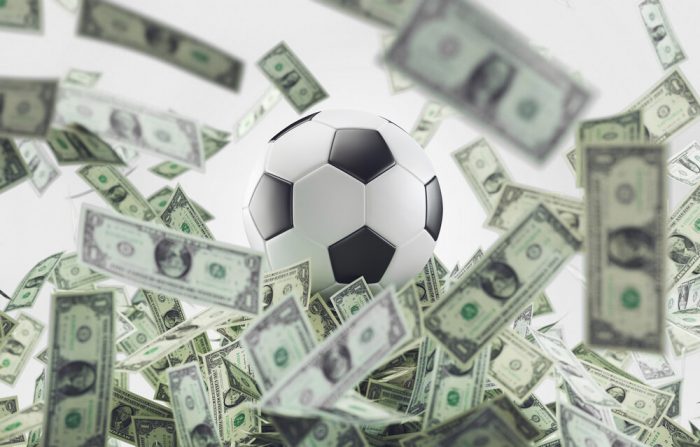 PointsBet Illinois has chosen to implement Global Payments Gaming Solutions selection of igaming features to permit online sports gamblers to fund their bets and claim their winnings through an electronic checking process. Because of this, PointsBet Illinois will be able to leverage ACH (automatic clearing house) guaranteed services enabling players to fund their wagers and have real-time access to their winnings electronically through their regular checking accounts. There will also be an enhancement of cybersecurity added by Global Payments Gaming Solutions which will protect businesses from fraud, smooth out cash flow, and create the opportunity for gaming organizations to offer electronic wallet capabilities all to improve the experience for sports bettors.
A Little History Of Global Payments Gaming Solutions
Global Payments Gaming Solutions was originally established in 1967 as National Data Corporation (NDC) in Atlanta, Georgia. The idea of offering specialized data processing services led to the creation of the company by retired Deputy Director of Intelligence with the US Air Force, George W. Thorpe. The company soon had offices open in three other US cities and by 1977, half of all banks in the US and Canada were using NDC for authorization of MasterCharge activities. The company continued to grow by making numerous acquisitions and by 1984, launched new services and processed more credit card transactions than any other company on the planet. In 2000, the company was renamed Global Payments and in 2019, combined with TSYS (Total System Service, Inc.), and created the leading pure-play payments technology company pulling all forms of payment under one roof for ease of use for their customers. The company now leads the world in delivering the total value of payments and integrated software solutions.
A Little History On PointsBet
PointsBet USA was formed in 2019 and represents a parent company based in Australia. The company boasts many different bookmaker offerings including traditional fixed odds markets in both sports and racing. It also has developed one of the world's most exciting sports betting formats known as Spread Betting. This format is where winnings or losses are not fixed, but depend entirely on how correct your bet is. In other words, Spread Betting is considered an exotic bet that requires some skill to succeed at but brings a new element of wagering into the traditional sports betting arena. PointsBet has expanded into many US states and Illinois is the most recent.
What They Have To Say About The Partnership
Global Payments Gaming Solutions president Christopher Justice credits the continual movement of customers shifting into digital and online channels for everyday activities as contributing to the need for their service and more so now that growth is evident in the igaming world. "By leveraging our technology, PointsBet Illinois is providing an innovative gaming experience to meet guests in their homes or wherever they choose to game and offer more convenience and flexibility in the way they game." According to PointBet Group CFO Nick Fahey, the company opted to use Global in New Jersey with their sportsbooks located there, and the experience made sense to include a deal in Illinois as the desire is to "provide players with the easiest to use, most exciting experience in online and mobile gaming." He went on to say that the agreement with Global Payments Gaming Solutions "eases our entry into the US market and ensures we can provide a frictionless payment experience for consumers."
VIP Lightspeed Platform To Be Used
The igaming solutions suite that is going to be used by Global Payments Gaming Solutions with PointsBet Illinois is their VIP Lightspeed platform. This will be used to power funding and withdrawals for online sports betting activities. The company says VIP Lightspeed delivers the most advanced PC-based cash access software in existence for the online gaming industry. VIP Lightspeed is powerful and has easy-to-use tools that will be simple for customers to get used to operating with. Plus, the platform tracks customer demographics, provides accurate billing and IRS reporting data. Also, the VIP Preferred platform will be used in conjunction with VIP Lightspeed. This is an e-check network that will permit players to access funds fast and remove them smoothly from their checking accounts. Both companies feel this will build customer trust and loyalty over time.
Sports Betting Moved Fast In Illinois
Online sports betting in Illinois was first legalized in June 2019. Up to that point, and still, bettors in the state can access offshore online sports betting sites. These sites are technically illegal to use. The legalization of sports betting in Illinois made the Land of Lincoln a popular target of sportsbooks from all over the world trying to set up operations within the United States. The first legal brick-and-mortar sportsbook to open in Illinois did so in March 2020 and the first legal mobile/online sportsbook was launched in Illinois in June 2020. The Illinois Gaming Board says there are currently 7 brick-and-mortar and 5 online sportsbooks operating within the state. The largest monthly handle so far was recorded in July 2020. It was $52,524,612. The state takes a 15% cut that goes towards rebuilding the economy through a variety of programs. Once Illinois legalized sports betting, sportsbooks have attempted to tap into the large state population utilizing connections with existing major league sports teams based in the state.
In Conclusion
Bettors in Illinois will be able to have much better control over their finances thanks to PointsBet and Global Payments Gaming Solutions. Not only will gamblers be able to fund their wagers with ease, but they will also be able to access their winning in real-time whenever they want to. The platforms being used for this are specifically designed for the gaming environment and ensure extra security. Online sports betting continues to get better in the Land of Lincoln which benefits players and the sportsbooks. PointsBet is working hard to make its system attractive to bettors and by adding Global Payments Gaming Solutions to the fold, online sports bettors have a safe and reliable option available for them to use.