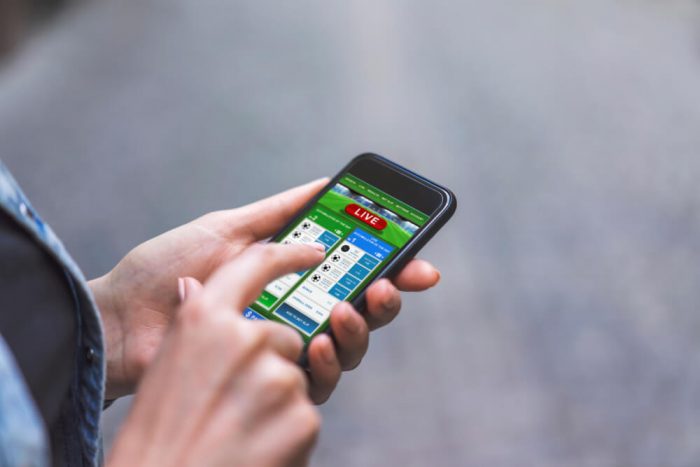 If you are a sports bettor living in Illinois and you have not yet registered your online wagering account, you still have time. The emergency declaration permitting remote registration implemented by Illinois Governor J. B. Pritzker has been extended. Before the executive order, sports bettors in the Land of Lincoln would have had to travel to one of the partner casinos in the state related to the sports betting app you wanted to be able to use. Once at the physical casino location, you could fill out your application for an online wagering account.
While that may not sound difficult, it would have meant a lot of traveling for residents in the Chicago area if they chose to bet through an app that partnered with a casino in the East St. Louis region, as an example. There are not a lot of casino/sportsbook connections established yet in Illinois. In other words, they are spread out and not everyone lives nearby one of them. Remote registration not only tore down travel hurdles, but it also permits sports gamblers to sign up at the casino of their chosen sports betting app from the comfort of their home. The executive order, which was to expire on September 19, 2020, has been extended to October 17, 2020.
A Quick History Lesson On Sports Betting In Illinois
Sports betting was legalized in Illinois in June 2019. The first legal brick-and-mortar sportsbooks opened in the state in March 2020. The first online mobile sportsbook in Illinois was launched in June 2020. The Illinois Gaming Board oversees the licensing of these venues and to date, there have been 7 brick-and-mortar and 5 online sportsbooks established in the state – which translates to low penetration at this time. The biggest monthly handle collected to date was recorded in July 2020 at $52,524,612. The tax rate enforced by the IGB on sportsbooks sits at 15%.
Before online sports wagering going "live" on the internet, the state government mandated that pre-registration would be required for Illinois residents wishing to participate in online wagering. This was viewed with disdain and it made sense as to why bettors in the Land of Lincoln were disturbed by the notion that to support state-run betting operations, they had to physically visit a partnered casino to sign-up. When you consider that several offshore sports betting operations can still be accessed easily in Illinois, why would anyone take a trip to the nearest land casino? Especially if the nearest one was located at the other end of the state and offshore sites can be remotely accessed for registration?
How COVID-19 Left A Mark On The Process
In March 2020, the coronavirus was declared a pandemic. Public facilities started shutting down and access to various facilities ended. Self-isolation was the rule of thumb. Just a week before the emergency measured went into place to deal with COVID-19, Governor Pritzker signed the executive order allowing Illinois bettors to register their mobile betting accounts online. Then the Governor did a backflip in mid-July and reversed his order. That forced sports bettors in Illinois to go back to signing up in-person at a sportsbook partnered by a casino. It didn't last long and Governor Pritzker once again changed the executive order but to provide for mobile registration. The extension into October addresses the high volume of bettors scrambling to get their online sports gambling accounts completed. It is unknown whether or not the Governor has one nor if he dabbles in a friendly wager now and again.
What This Boils Down To
There are many winners to come out of this sometimes unusual set of circumstances. The fact that the state government chose to permit online registration in the first place was a common-sense decision making the state of Illinois the big winner. That's because a portion of the handle collected by all online sports betting companies goes into the state as a revenue stream that will be used to assist with rebuilding the economy. Second, the move assists all legal sportsbooks currently operating in the state to where they can service clients and build their revenue streams. It also gives the sportsbooks in Illinois an opportunity for growth as well as opening the doors for expansion plans for sportsbooks not already established in the state.
Finally, the remote registration plan puts Illinois bettors into the position where they can support gaming operations that are based in their state. As for losers, offshore sportsbooks are likely to see a drop in activity as has probably been the case each time a new US state legalized sports betting. Other indirect winners are sports teams and iconic athletes in Illinois who sign partnership or sponsorship agreements with various sportsbooks. Sure, the "name brand" helps a sportsbook to get a foot in the door with the backing of a major professional sports team or player. However, those types of partnerships also work as magnets drawing Illinois bettors to join or register with these sportsbooks. Again, pulling business away from offshore entities and growing the industry in the Land of Lincoln.
In Conclusion
Illinois entered the world of legal sports gambling at an odd time in the history of the world. COVID-19 burst on the scene causing brick-and-mortar casinos to close and eventually enforce strict guidelines related to public gatherings. The restrictions opened the floodgates to online sports betting in Illinois and with support of the state Governor, sports fans were offered an opportunity to register their online betting accounts via the internet. That worked well until the Governor did a back peddle, but quickly reversed that hiccup and extended the remote registration opportunity to October 17, 2020. When you consider that Illinois is the newest state to open legal sportsbooks and that the start of many major league seasons is drawing near, the state coffers stand to benefit in a big way from their 15% take of the action. Illinois will be a state to watch for some time to see just how legal sports betting fares.