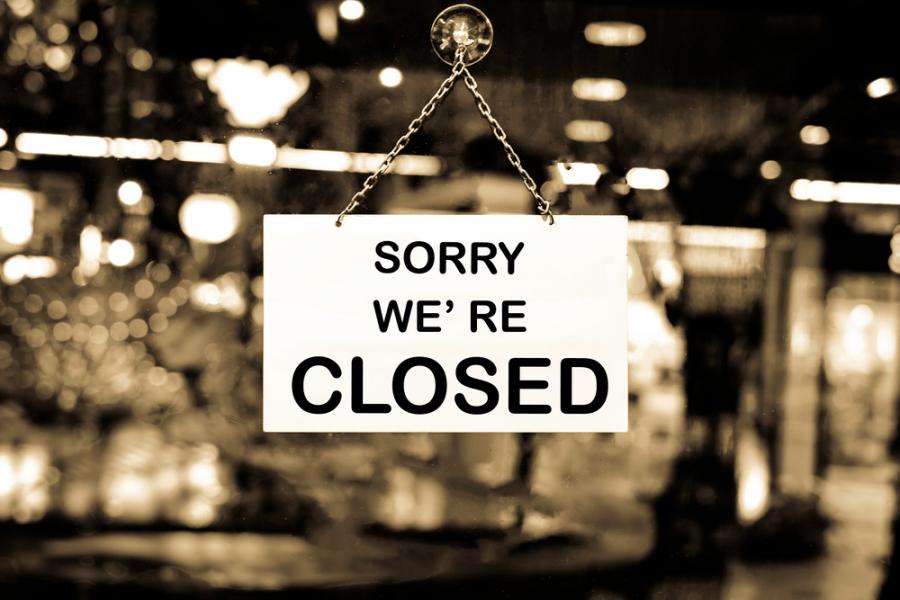 At least six Chicago pot dispensaries had to close to recreational users on Monday due to severe product supply issues.
High demand for both legalized and medicinal marijuana has left stores struggling to keep up, forcing six of the ten licensed venues to temporarily limit or cease recreational pot sales.
MOCA in Logan Square, NuMed in West Town, Zen Leaf in Norwood Park and The Herbal Care Center on the Near West Side all stopped sales of recreational pot on Monday, saying they had either completely sold out of products or had only a limited supply.
As a result of stock worries, Maribis of Chicago in Brighton Park has even been forced to keep its doors closed until February, while Danny Marks of MOCA Modern Cannabis described to the Chicago Sun-Times that marijuana supply issues had been affecting everyone since sales legalization on New Year's Day. Consequently, while MOCA does plan to continue supplying to medicinal users, it stopped selling to its recreational users last Sunday.
"It's a lot happening all at once in the first few days," Marks said.
To make matters worse, the MOCA store also reported a burglary at 8 a.m. Monday, according to Chicago Police; thieves made away with cash but no marijuana, having broken in via a side door, possibly even using a key card.
Meanwhile, at Midway Dispensary in Vittum Park, an employee confirmed that the store would not be able to serve recreational customers again until Thursday, and at Cresco Labs, spokesman Jason Erkes said four of the company's Sunnyside Dispensaries would be closed to 'reset' and to award a much-needed break to employees who had just 'worked five 14-hour days straight'.
He added that the stores in Lake View, Rockford, Champaign, and Elmwood Park would have flower, concentrates, vapes and edibles available for purchase when they reopened on Thursday.
He said: "There are no product supply shortages—just a shortage of state-approved employees to help efficiently service the hundreds of people that have been showing up every day to make their first legal cannabis purchase in Illinois."
His statement, however, contradicted those of other city stores as well as the opinions of shoppers coming up against sale restrictions where stock is being kept aside for medicinal patients.
In Uptown, Dispensary 33 hopes to sell a restricted quantity of marijuana to recreational buyers on Monday, with company spokeswoman Abigail Watkins saying that customers could certainly visit, but stock availability would be uncertain.
South Chicago's Mission store has also restricted sales by introducing a spending limit–$300–for its customers.
This awkward pot-shopping scenario has been caused, as MOCA's Danny Marks said, by the fact that last Wednesday's legalization saw the sale of nearly $3.2 million of marijuana products; a further $2.2 million of sales were also made the day after.
Experts have warned, however, that more shortages could still be in the pipeline. Analyst Andy Seeger at the Brightfield Group, a Loop-based cannabis research firm, said shortages could continue until more plants can be cultivated to meet demand.
He said: "Demand will continue to increase for the next year and a half, two years at least as people enter the market, get more comfortable, the stigma is removed or they sample products while out with other people. It's going to be up to supply to really meet that."
Under the new law, Chicago residents can legally purchase 30 grams of marijuana products containing no more than 500mg of THC at a time. Tourists heading to the city to take advantage of the legalization are allowed to purchase 15 grams.
The progression toward legal pot sales has all happened rather quickly; the Illinois General Assembly only passed the bill to legalize recreational use on May 31, 2019, being the eleventh state to do so, following Alaska, California, Maine, Michigan, Massachusetts, Nevada, Oregon, Colorado, Vermont, and Washington.
You Might Also Like: