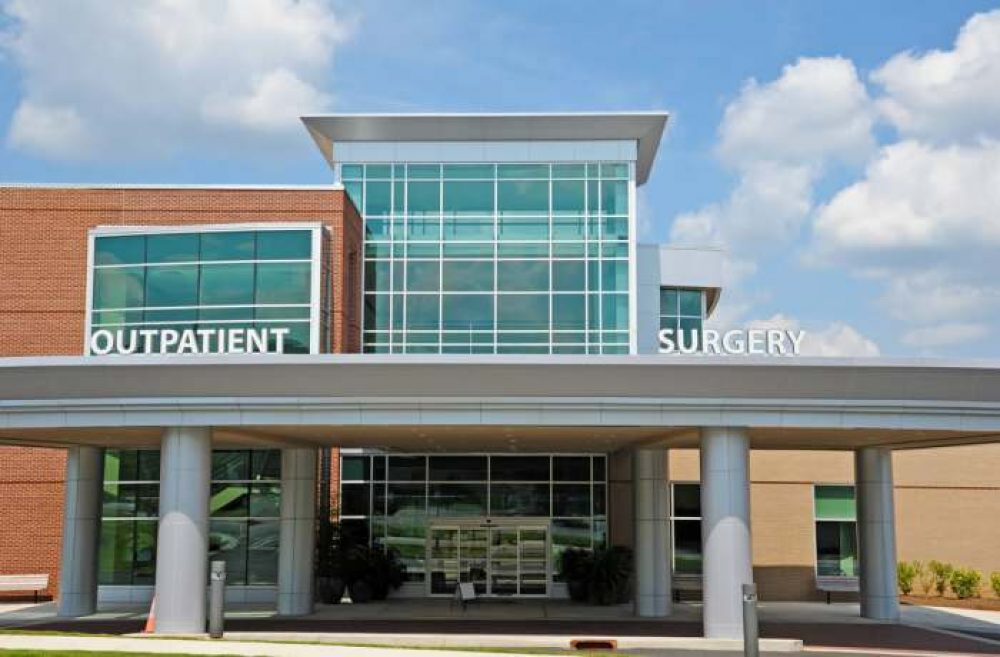 Rush University System for Health (RUSH) recently announced a plan to build a new outpatient center on the West Side of Chicago. The site, located on the corner of North and Harlem Avenues in the Galewood neighborhood, borders the neighborhoods of Elmwood Park and Oak Park and is just inside city limits. Residents in the area will remember the location was most recently a Sears store. 
Details About The New Facility
The $70 million medical center will occupy 60,000 square feet at the site which includes a total of 90 examination, consultation, and procedure rooms. There will be an urgent care center on the ground floor. The top two levels will contain non-urgent care rooms that can be closed on weekends. Services available through this site include same-day appointments for several services, online scheduling, and laboratory and radiology services. The site will provide close to 200 surface parking stalls surrounding the building. 
Construction of the project will begin this fall with the center expected to open by January 2025. The project developer is Novak Construction of Chicago. The company had announced back in December 2022 plans for the outpatient facility, a grocery store, and a residential complex. The identity of the health care provider was not known until a later date. At this moment, the name of the facility has not yet been chosen, and groundbreaking will not begin until the project is approved by the Illinois Health Facilities and Services Review Board. Novak estimates the entire project, which includes the outpatient facility, a grocery store, and a residential complex, will cost close to $100 million.
What They Had To Say
Rush Oak Park Hospital CEO Dr. Dino Rumoro, says he has been seeking a comprehensive outpatient center to work in concert with the suburban hospital since he became CEO of operations in 2021. "There are more and more procedures that are done outpatient so that you don't need to build more hospital beds." He says that is because "health care has shifted to an outpatient setting." 
The location was attractive to Rumoro, who states that it is near the communities the hospital currently serves and that such an outpatient facility does not already exist in the area. "When we look at the map of health care in that area, there's not an all-inclusive outpatient center like that." He says there is value in such projects that go beyond the obvious. "Investments like these not only provide benefits to patients in need of care, but they also represent a significant investment by RUSH in jobs, accessibility, and health equity." 
Rumoro adds that the new location will "bring outstanding patient care to the community, providing patients and communities with convenient access to RUSH's nationally ranked clinical programs." According to the City of Chicago Alderman Chris Taliaferro, of the 29th Ward, the RUSH project is going to inject new life into the neighborhood, saying the project comes at a very exciting time. "This is an opportunity for our ward to bring jobs – but more importantly, this will bring health care to a neighborhood that is in need of a centrally located facility."
The Trend In Health Care Facility Development
Commercial property has always been valuable real estate. However, in recent years, the health care niche has become one of the hottest commodities available. While office buildings and big-box retail outlets struggle with growing vacancy rates, investors and developers have turned to the health care niche to grow their portfolios. In Chicago, one such example is Novak Construction which has shifted to projects that fall outside of the traditional commercial real estate niche. 
Other Windy City land developers have also discovered the high returns that come from a focus on medical office and life sciences sector projects. There are several of these types of projects on the drawing board or currently under construction in and around the city. For example, Novak Construction is working on another former Sears store. Located on West Irving Park Road, the project will become 206 apartments with space set aside for an undetermined health care facility.
Another development, this one located at the University of Illinois, will become a 261,000 square foot research and lab facility. The price tag for this project sits at $250 million. Another project is for a $250 million life sciences research hub, and another development underway is a $3.8 billion lakefront project that will include space for medical research.
What Makes The Health Care Niche So Attractive To Investors
Developers don't start projects without a solid plan. With the trend moving away from traditional commercial property development to the health care niche, there are many advantages. According to health care consulting firms, the most significant is that once a property development is complete, it can be leased to a pharmacy operator or medical services facility. Often these lease arrangements are based on the triple-net model. This puts the responsibility of building maintenance and upgrades to the leased party and not the building owner. Most of the operating expenses in a typical landlord/tenant arrangement are different with a triple-net lease. This alone makes this type of commercial development an attractive investment for new and seasoned building owners.
Plus, with such a demand for these types of developments, building owners have little problem filling their spaces. It is also why it is becoming commonplace to see apartment complexes that contain ground-floor access to a large-scale pharmacy or medical facility such as a lab or research site. The most impressive thing about this trend of health care niche site development is that there appears to be no end in sight for meeting the demand. In Chicago, a lot is going on in this particular sector. With the recent announcement from RUSH, another much-needed service facility will soon be available to enhance the current and future needs of the residents of the West Side of the city. The project also makes good use of a former retail space turning it into a location that meets demand and helps those in need of medical services.