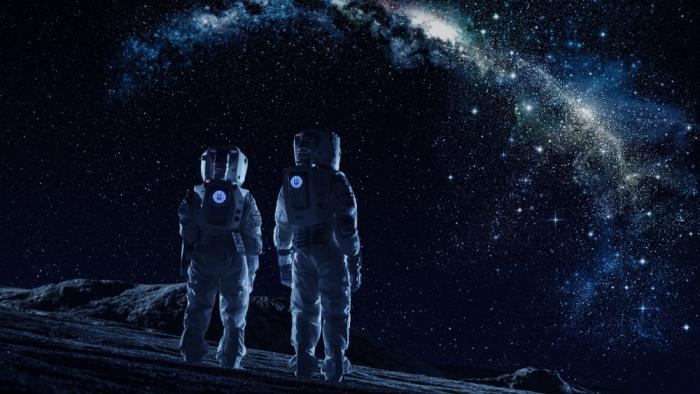 Space opera books are a wonderful subgenre of science fiction beloved by all different types of readers. These books aren't La Boheme in space. They have nothing to do with musical operas at all. The genre actually takes its name from soap operas and that is probably the easiest way to explain these types of books: soap operas set in space.
The best space opera books have all the melodrama, romance, and action you would expect from a traditional soap opera but they go beyond your average daytime TV show because these books are set in space! All the drama and intrigue in space opera books happens on far-off planets, distant galaxies, and on the decks of high-tech space craft. There are intergalactic wars, futuristic weaponry, and heroes that save the day.
Space opera books are often heavily serialized. Authors love telling multiple stories or one long, drawn-out tale over the course of many years and many books. On this list, of the best space opera books, we will present both individual novels as well as whole space opera series for certain entries. Here is our list of the best space opera books ever written.
1. Lensman – E.E. "Doc" Smith – 1948 – 1954
Amazon
All the space opera books and space opera series on this list owe a debt of gratitude to the father of the genre, Edward Elmer "Doc" Smith. You can't go wrong with his first space opera series, Skylark, but his next series, Lensman is our pick for this list. This six-book series, written in the late 1940s and early 1950s, follows a space-traveling race known as the Arisians, 2 billion years before the present day. The books show the Arisians travelling through space, fighting massive space battles against their enemies, and colonizing Earth. Most of the books focus on the Lens, a device that lets the wearer communicate and enforce laws on planets around the galaxy. Both the science fiction and melodrama in these books set the stage for many space opera books to come later.
2. What a Mad Universe – Fredric Brown – 1949
Amazon
The second entry on this list is something a little different. This is not a space opera in the traditional sense but instead, a hilarious satire of the genre. In the book, science fiction editor Keith Winston is exposed to an accident and gets transported to an alternate universe where the world and all its inhabitants are living, breathing space opera clichés. In this fish-out-of-water story, Winston has to navigate a world that is too similar to the genre he despises. In the end, Winston will have to give in to the classic formulas of the genre. Fans of space operas will find this book to be very funny as it sends up many of the genre tropes they love.
3. Dune – Frank Herbert – 1965
Amazon
This 1965 classic, and it's five sequels, is one of the best-selling and most beloved space opera books of all-time. In the five-plus decades since the book was released, it has inspired numerous movies, miniseries, video games and even slot machines.   The story is about young Paul Atreides, a member of the ruling family of the planet Arrakis. This barren desert planet is important because it is the only source in the galaxy of a mind-expanding super drug called mélange or simply, "the spice". When Paul's family is betrayed and murdered, he sets out on a journey to save himself and become a new man called Muad'Dib. This book has everything you would want from a great space opera, drama, politics, betrayal and murder. It is way ahead of its time with its sub-themes of environmentalism. All these factors make it one of the best space opera books of all time.
4. Ender's Game – Orson Scott Card – 1985 – Present
Amazon
Ender's Game is the first book in Orson Scott Card's epic, sprawling Enders Saga series. The first book sets in motion the events that lead to the six-book Ender Series, the five-book Shadow Saga, 5 books about the Formic War, and the latest spinoff-a new young adult-focused series called Fleet School that currently features one title. The original book is about Andrew "Ender" Wiggan, a young army commander prodigy who works his way through Battle School to Commander School racking up massive victories in battle simulations along the way. While these mock battle wins come easy to Ender, there may be more to them than meets the eye. The novel was also made into a 2013 movie starring Harrison Ford, Hailee Steinfeld, and Viola Davis.
5. The Culture series – Iain M. Banks – 1987 – 2012
Amazon
Consider Phlebas, the first book in The Culture series, came out at the height of cyberpunk's popularity in the world of sci-fi books. It was considered odd at the time but would ultimately help relaunch the popularity of the space opera genre. The Culture is a society spread throughout the Milky Way where humans, AI bots, aliens, and other creatures live together in peace and harmony. They have a socialist economy that can produce anything they want so there is little to want in this utopian world. The conflicts of the series arise from outside societies and cultures or fringe members of The Culture who reject and push back against The Culture's attempts to invoke its way of life on everyone in the galaxy.
6. Falling Free – Lois McMaster Bujold – 1987
Amazon
One of the most decorated writers in science fiction, Lois McMaster Bujold's Free Falling is an award-winning space opera novel from her Vorkosigan Saga series. This novel stands out from among the rest of the space opera books in this series because it is set 200 years prior to the birth of the main character, Mikes Vorkosigan. The book is a stand-alone story about the origins of the Quaddie characters from this series. These genetically-modified creations have four arms (2 arms are where legs would normally be) and were created as ultra-efficient laborers. They are treated poorly and when they are finally rendered obsolete, we find out whether they will be retired, destroyed, or if they are able to escape.
7. Hyperion Cantos – Dan Simmons – 1989 – 1997
Amazon
What better basis for a space opera than maybe the first soap opera ever, Geoffrey Chaucer's The Canterbury Tales. Hyperion Cantos is the actual name of the epic poem a character writes in the first book, Hyperion, to describe the events of the book. The three books that follow, The Fall of Hyperion, Endymion and The Rise of Endymion are now considered the full Hyperion Cantos series. The story mainly takes place on Hyperion, a planet with underground mazes, Tesla trees that shoot electricity, and Time Tombs where people can move backward through time. A monstrous creature called the Shrike is both feared and worshipped by the people of Hyperion. The first two books are of a piece as are the second two books which start almost 300 years after the story in the first two.
8. A Fire Upon the Deep – Vernor Vinge – 1992
Amazon
If you like incredibly detailed, science fiction worlds, then this 1992 novel is for you! The plot begins with a spaceship filled with cryogenically frozen children crash landing on a planet inhabited by a medieval-like society known as the Tines. What is really interesting about this book, and the ensuing series is the Zones of Thought that author Vernor Vinge creates. These divided areas in the Milky Way have different effects on human and artificial intelligence and technology so things operate differently in each zone. For example, the Unthinkable Depths only supports minimal technology and intelligence while the highest level zone, the Transcend, is home to super-intelligent beings. It can all seem a little hard to follow but once you start digging into this great series, you will start to see and understand these worlds much better.
9. Honor Harrington – David Weber – 1992 – 2018
Amazon
This space opera series follows the life and times of Honor Harrington, a decorated commander in the Royal Manticoran Navy in the Star Kingdom of Manticore. This series is incredibly dense and detailed. The main series consists of 14 books, but with 2 sub-series and 2 prequel series, the total number of books is greater than 40. The world of these novels is commonly referred to as the "Honorverse". Honor was born with advanced intellect and genetically engineered powers in the year 3961. The books mostly follow her through her time at the naval academy, her rise through the military ranks, and her ascent to becoming an influential politician and diplomat in her world. Author David Weber created an incredibly rich world in this series with one of the best female heroines you will find in any space opera book or series.
10. The Foreigner Universe – C.J. Cherryh – 1994 – Present
Amazon
This great C.J. Cherryh series is made up of 20 books as of 2020 with a 21st installment expected later this year. The series is broken into seven somewhat self-contained trilogies. The thrust of the series is about Ben Cameron, a descendent of a lost spaceship from Earth that landed on a planet called atevi. The humans from the spacecraft found aliens living there and waged war to be able to settle on this new planet. The story starts 200 years after the humans and atevi fought.  Now the humans live in relative peace on their own little island on atevi. Cameron is an emissary to the atevi and the books follow his trials and tribulations along with the politics and conflicts of the planet.
11. Old Man's War – John Scalzi – 2005 – 2015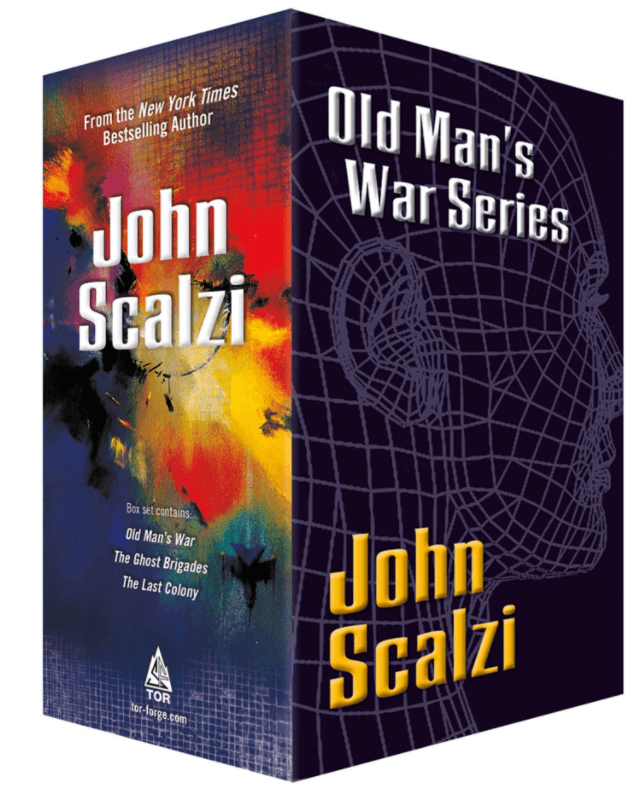 This John Scalzi series, which takes its name from the title of the first book in the six-book series, is the story of its 75-year-old protagonist, John Perry. In this series, Earth's Colonial Defense Forces recruit old people to become soldiers for their wisdom and experience. Once they leave Earth, they are given younger, stronger, genetically-enhanced bodies and are sent around the solar system to fight other lifeforms for precious resources and inhabitable space. Throughout the series, Perry and his team of "Old Farts" travel to many far-off places, live through intergalactic wars, and fight all types of alien creatures. It is a great series and an interesting twist on the typical fresh young recruit joins the army trope.
Buy Old Man's War – John Scalzi on Amazon here.
12. CassaStar – Alex J. Cavanaugh – 2010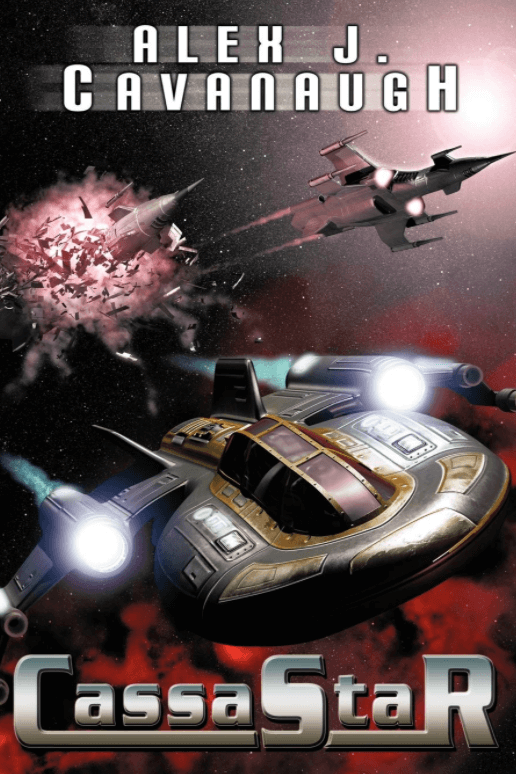 These newer space opera books from Alex J. Cavanaugh have been favorably compared to some of the best space opera and military science fiction works of such legendary authors as Robert A. Heinlein. In this book, Byron, "a talented but stubborn young man with a troubled past and rebellious attitude" sets off to a military base on the moon to start his training to become a Cosbolt fighter pilot. While in training, an instructor named Bassa sees Byron's potential and takes him under his wing. With a space war imminent, Bassa prepares Byron for the most dangerous battle of his life. This is a fast-paced book with lots of action and can be nicely summarized for people familiar with the movie as Top Gun in space.
Buy CassaStar – Alex J. Cavanaugh on Amazon here.
13. The Expanse series – James S.A. Corey – 2011 – Present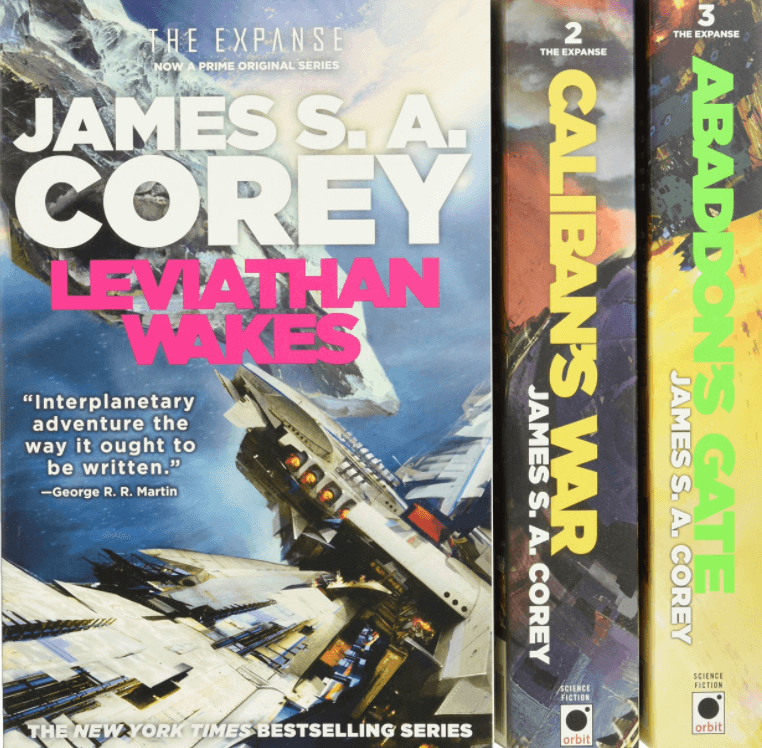 This is a great space opera series that currently has eight novels, beginning with 2011's Leviathan Wakes.  The ninth installment is planned for a late 2020 release. The series begins in our solar system where humans have colonized the moon, Mars, moons around Jupiter, Saturn, Uranus, and many other places in space. Among these settlements, people go missing, others are killed, tensions grow between settlements, and groups are brought to the brink of war. Eventually, the world expands and people are able to travel to new and exciting worlds where even more drama ensues. The stories are told from different characters' points of view and the number of characters that narrate the action expands as the series continues. Each book is good in its own right but the first and third novels (Leviathan Wakes, Abaddon's Gate) are both award-winning.
Buy The Expanse series – James S.A. Corey on Amazon here.
14. Blood on the Stars – Jay Allan – 2016 – Present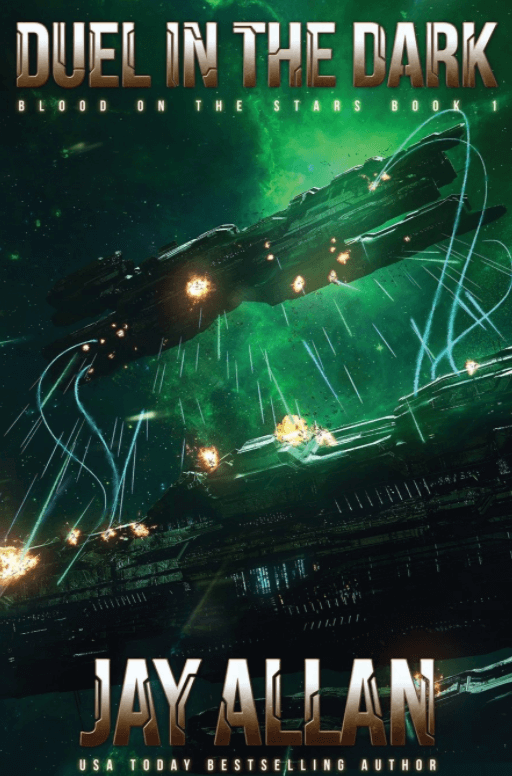 When the next book in the Blood on the Stars series (set to be released in 2020) appears, the series will be just shy of 20 books long. There are many of these books, for sure, and much to love within them. Duel in the Dark is the first book in the series.  Its main characters are Captain Tyler Barron and the rest of the crew of the space battleship, the Dauntless. The ship and its crew are part of the Confederation, a noble society that has fought many wars against the evil, totalitarian Union. The book focuses on a specific mission for the Dauntless but as the series goes on, more tales are told about the wars between the Confederacy and the Union.
Buy Blood on the Stars – Jay Allan on Amazon here.
What Makes for a Good Space Opera?
Space operas are a beloved science fiction genre that draws readers in and keeps them turning page after page for not only entire books but also for book after book after book. Space opera book series are incredibly popular and inspire legions of dedicated fans who can't wait for the next installment to come out. What makes these books so readable, lovable, and so much fun? Although there is no single answer that fully explains the popularity of these books, there are a few factors that make these books awesome reads. Here are the factors that make for a good space opera.
Melodrama
The writers of space operas create a world based in space, which people love and find fascinating, but the reason readers come back for multiple books and multiple series is the drama between characters. Just as with soap operas, the characters who live in these worlds are usually heightened versions of archetypes that get into and react to situations in ways that are endlessly interesting and entertaining. The characters fight, wage war, make love and perpetrate villainous and heroic acts time and time again in these series. As cool as everything else is in space operas, the biggest reason fans always come back for more is the melodramatic situations in which the authors situate their characters and how they ultimately figure out ways to overcome obstacles over the course of multiple books.
Space
The final frontier is something that we on earth have been fascinated with for generations. Ever since people started looking up at the stars and wondering what was beyond the clouds, setting fiction in space has been a surefire way to get readers' attention. The vastness and unknown quality of space as a backdrop for very human, earthly drama is something readers love about these books. It allows the authors to create situations and stakes that aren't available on earth and really draw the reader. A good space opera will have a fully developed and vivid outer-space world.
Science Fiction
In addition to the fact that the books are set in space, the best space operas include crazy and cool science fiction elements. Artificial intelligence, alien species, hypersonic spaceships, and futuristic laser blasters are all things that you will find in many good space operas. The setting and the drama alone aren't enough to create a great space opera, the sci-fi elements also have to make sense and be compelling to readers if authors hope to draw readers into their created worlds.
Action and Adventure
Most good space operas are also jam-packed with action and adventure. With fewer and fewer mysteries on Earth in 2020, space is the perfect place for explorations, discovery, battles, and war. People will not read multiple books in a series if they are all "show" and no "go". Along with human drama, readers crave excitement.  A good space opera will have this in spades.
Romance
In addition to the action, what causes more drama and tension than romance? Falling in love is a universal theme that is only heightened when it takes place out of this world, or even universe or galaxy. Many space operas are packed full of romance and tend to feature the hero winning the hand of the fair maiden or cruelly having their love interest ripped away to inspire them to a greater purpose. Just as daytime soaps know that love triangles, partner swapping, mistaken identity, and a good cheating scandal is ratings gold, space operas also know this appeal and use these tropes in abundance.
Simplicity of Plot
This last piece in the "what makes for a good space opera?" section is a little more nuanced and subtle than the other points on this list. It may seem counterintuitive to say that a sci-fi novel in space can be "simple", but it is actually one of the keys to making a great series in this genre. Yes, the world and the tech and the alien civilizations can be incredibly complex in these books, but the hallmark of the best books and series of the genre is that the plot itself is very simple; The boy needs to get the girl, good needs to triumph over evil, or the hero needs to conquer fear to win the war. These are the simple plot devices for which these space operas are known and they clear the way for the drama and the sci-fi that these books also include.
You Might Also Like: