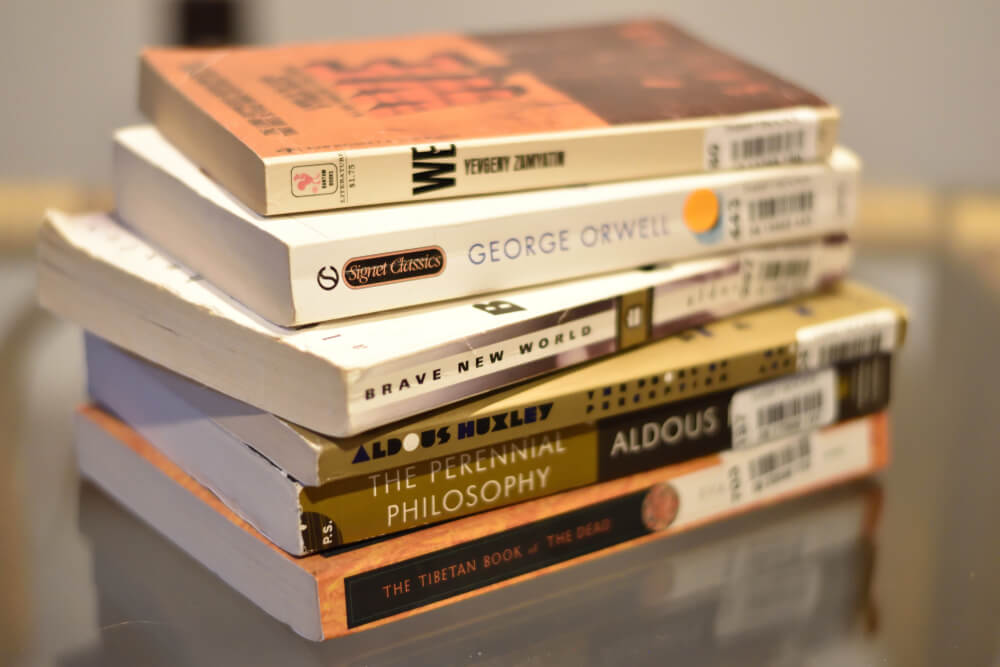 Dystopia has taken over the world of young adult (YA) fiction by storm. This genre dating back to Tudor England has made a huge comeback in literature, film, and theater in recent years. From Starters and The Hunger Games to Divergent and World War Z, blockbuster novels and films about a world turned upside down are now more popular than ever.
Most readers find dystopian literature to be simultaneously intensely entertaining and  terrifying. Part of the appeal lies in the ever-green relevance and cultural criticism presented in dystopian novels. They offer escapism and respite in a world roiled by pandemics, climate change, authoritarian regimes, and suffering.
Ever wondered how the world will look like in the aftermath of civilization's collapse? Luckily, you don't have to actually live it; just take your favorite pick from our list of the 20 best dystopian novels to find out. These classic page-turners feature spellbinding dystopian stories you won't forget any time soon.
1. Brave New World, by Aldous Huxley (1932)
Amazon
In many academic halls, Aldous Huxley's Brave New World is often compared to 1984, the work by George Orwell. Both are classic dystopian novels about a futuristic world in which citizens are extremely policed and censored. Brave New World features a technology-advanced planet where people are environmentally-engineered, genetically selected, and each of their moves is manipulated by "World Controllers."
The new world rulers have perfected the art and science of classical manipulation, sleep-learning, genetic technology, and psychological conditioning. The result is a perfect dystopian and pain-free society where everyone is brainwashed right from birth to adhere strictly to the new world order. Huxley's dystopian novel clearly warns us of the dangers of complacency.
2. Children of Men, by P.D. James (1992)
Amazon
Initially published in 1992, Children of Men is set in 2021 Britain which has been plagued by infertility and tyranny. The UK has now collapsed into a dictatorial state led by a self-appointed Warden and his autocratic council. In this nation, fear-mongering is rampant and senior citizens are seen as an expendable burden while immigrants are roundly exploited and misused without pay.
The novel presents the story of a dissenting faction that is fighting for sweeping reforms. It also tells of the struggles and tribulations people are facing due to the totalitarian government. Children of Men inspired a hit film adaptation directed by Alfonso Cuarón. While the film enjoyed significant popularity, it does skip a lot of elements from the original story, which makes the book a must-read for the lovers of the movie.
3. The Giver, by Lois Lowry (1993)
Amazon
The Giver is a high school English literature classic that has remained among ever-green YA dystopian novels even two decades after its first publication. It is provocative, rebellious, and relevant now than ever before, making it a great read for tweens and teens.
The Giver highlights the story of one character called Young Jonas. The young lad lives in a society that promotes uniformity and therefore has gotten rid of discord, suffering, and pain. Sadly, this also means that the world is devoid of privacy, individuality, music, and color. It is up to Jonas to reconstruct the joys of the bygone world.
4. 1984, by George Orwell (1949)
Amazon
1984 is a classic dystopian novel written in 1949 by the prolific critic, essayist, and author Eric Arthur Blair (aka George Orwell). This timeless masterpiece is getting mounting attention due to the rise of police states across the world. Its take on totalitarian governments and political abuses has had an immense effect on modern politics and culture.
Nineteen Eighty-Four has managed to be one of the top dystopian novels thanks to its scarily accurate portrayal of what happens when state surveillance, censorship, and fake news become rampant. The novel follows the story of Winston Smith, an "editor" in the Ministry of Truth. His job is to correct and rewrite history to match the propaganda narrative of the Party. In this way, people's memories and their very thoughts are censored, making 1984 an enduring vision of dystopian totalitarianism.
5. Fahrenheit 451, by Ray Bradbury (1953)
Amazon
Fahrenheit 451 is one of Ray Bradbury's best works and is usually placed among the best dystopian novels of our modern times. Originally published in 1953, this somewhat political book is about a near-future America in which literary works are banned and 'firemen' are contracted to burn any books they find.
In retrospect, Fahrenheit 451 takes a dystopian view of real censorship concerns occurring in the late 1940s and early 1950s. At the center of the novel is the story of Guy Montag, one of the firemen, who experiences an awakening.  The novel predicted future technologies like the birth of 24/7 ATMs and earphones. The novel has inspired several adaptations, including François Truffaut's 1966 UK Sci-fi/Drama and the 2018 NAACP Award-winning film Fahrenheit 451 directed by Ramin Bahrani.
6. V for Vendetta, by Alan Moore and David Lloyd (1982)
Amazon
V for Vendetta is a true work of art and ingenuity by the British duo of David Lloyd and Alan Moore. The novel started out as a black-and-white series that was first published in 1982 and later converted to a 10-part DC Comics book. The graphic novel is set in a futuristic Britain ruled by a fascist and totalitarian regime. It's up to V to execute a vendetta against the lord masters on behalf of the voiceless and oppressed.
Authors Lloyd and Moore are at their prime narrating this scary portrait of resistance. It is odd and somewhat ironic, however, that the main character employs anarchy to fight totalitarian fascist overlords. This is a powerful story of the battle for faith, individual freedoms, and cultural identity. V for Vendetta inspired the 2005 superb film directed by James McTeigue and featuring Hugo Weaving, Natalie Portman, and Stephen Rea.
7. Handmaid's Tale, by Margaret Atwood (1985)
Amazon
Handmaid's Tale is a speculative novel authored by one of the most recognized names in dystopian literature: Margaret Atwood. This chilling novel is set in Gilead, a futuristic totalitarian state created when a fundamentalist regime seizes power from the US government. In this dystopian state, women have little say over their sexuality and are only seen as baby incubators.
The message and warnings in this seminal feminist novel are more applicable today than ever, as women become more vocal and unified in demanding the right to have control over their bodies. Handmaid's Tale was awarded the 1985 Governor General's Award and the debut Arthur C. Clarke Award in 1987. It has been adapted into an opera (2000) and a tragedy web series (2017).  However, the most notable adaptation is the 1990 film starring Natasha Richardson, Robert Duvall, and Faye Dunaway. A Booker Award winning sequel to this work, The Testaments, appeared in 2019
8. He, She and It, by Marge Piercy (1991)
Amazon
Rated among top YA dystopian novels, He, She and It is equal parts sci-fi and cyberpunk. Piercy's dystopian narrative presents Shira Shipman, a disparaged divorcee who is forced to go back to her grandmother's home after losing her baby son to a big corporation ruling over her home neighborhood. She ends up meeting a great guy who unfortunately is also a cyborg.
The heart-warming and chilling love story is insightful, witty, and fabulously entertaining. Awarded the 1993 Arthur C. Clarke Award for Best Science Fiction, this perceptive novel is a true page-turner.
9. Parable of the Sower, by Octavia E. Butler (1993)
Amazon
If you're looking for a well-set and exceptionally written YA dystopian novels, Butler's 1993 science fiction gem Parable of the Sower is sure to impress. It was named Notable Book of the Year by the New York Times. Parable of the Talents, published five years later, is the sequel.
The story is set in a 2025 post-apocalyptic world where political unrest, food scarcity, and climate anomalies are the norm. It features the story of Lauren, a 15-year-old teen who must migrate north as a result of the fallout of his community. The story is remarkable enough to make you feel much compassion, and sympathy for the teenager and her suffering neighbors. The vital message and theme of spirituality and hope in times of uncertainty are relatable and refreshing.
10. Never Let Me Go, by Kazuo Ishiguro (2005)
Amazon
Time Magazine not only named this one of the best dystopian novels of 2005 but also dubbed it a "heartbreaker and page-turner." It clinched the 2006 ALA Alex Award … the list of accolades for Kazuo Ishiguro's speculative dystopian novel Never Let Me Go goes on and on. It presents a coming-of-age narrative about human essence, immortality, and sacrifice.
The novel follows the story of three adolescents – Tommy, Ruth, and Kathy – who spend most of their teenage years isolated from the rest of the world in a strict English boarding school. They only find out why they have been secluded when Tommy and Ruth break out of the school. A film adaptation of the novel was released in 2010 starring Andrew Garfield, Keira Knightley, and Carey Mulligan. A stage adaptation titled Watashi wo Hanasanaide was produced by Horipro in 2014 and later aired in 2016 as a TV drama series in Japan.
11. The Road, by Cormac McCarthy (2006)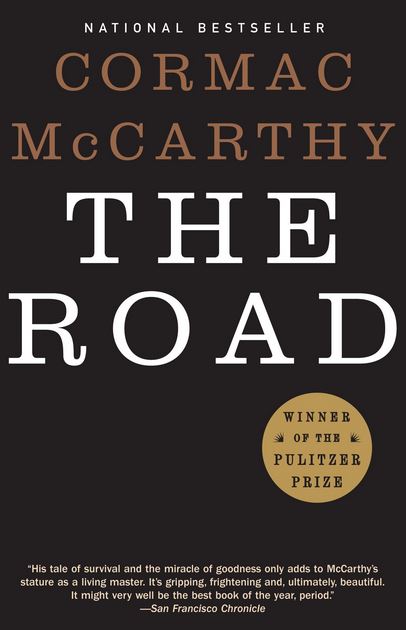 This showstopper by American author Cormac McCarthy transports you into the post-apocalyptic US where civilization is quickly fading into oblivion. The Road is beautiful, breathtaking, and bleak in a refreshing way.
The novel follows the story of an unnamed man and his son on a journey through this desolate world in which cultural norms are no more. What they encounter is physically repulsive and incredibly convincing.
You will find McCarthy's technique of putting the reader at the very center of the story compelling. The Road is both tender and terrifying; an unusual combination that will immediately grab you and won't let go. You could argue that the writing style is sparse, but that is exactly what makes it ideal for a simple story about the fallout of humanity. You won't be disappointed by this 2007 winner of the Pulitzer Prize for Fiction.
Buy The Road, by Cormac McCarthy on Amazon here.
12. The Hunger Games, by Suzanne Collins (2008)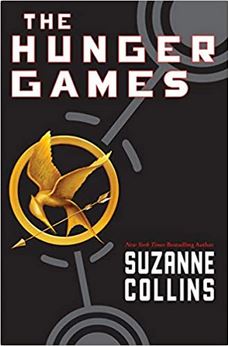 The Hunger Games is the grand jewel of both the utopian and dystopian fiction genres. Even though the 2012 movie series adaptation helped place The Hunger Games on the map, the novel is a cult classic. This is book is the debut novel in Collins' dystopian The Hunger Games trilogy. The second volume Catching Fire was released in 2009; the final novel Mockingjay followed in 2010.
The Hunger Games is set in the futuristic state of Panem where the ruling class has set up the "hunger games", a brutal and fierce competition in which the famished participants battle to the death for rewards and something to eat. The game is a form of entertainment for the noble class. The character choice and contemporary writing style make it one of the best YA dystopian novels.
Buy The Hunger Games, by Suzanne Collins on Amazon here.
13. Delirium, by Lauren Oliver (2011)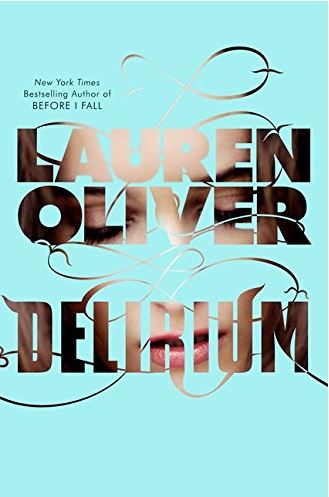 A highly praised YA dystopian novel, Delirium follows the story of Lena Haloway, a young girl who has just undergone an installation of the mandatory cure for the disease that is love. Just 3 months after the installation, Lena falls head over heels for "an invalid" Alex, forcing her to flee to the Wild with her newfound boyfriend.
Set in 2091 futuristic Portland, Maine this novel is part of Oliver's Delirium trilogy. Pandemonium, the sequel, was released in 2012, followed by Requiem. While the world in this masterpiece is terrifyingly real, the emotional aspect of the characters and the story will really speak to you.
Buy Delirium, by Lauren Oliver on Amazon here.
14. Station Eleven, by Emily St. John Mandel (2014)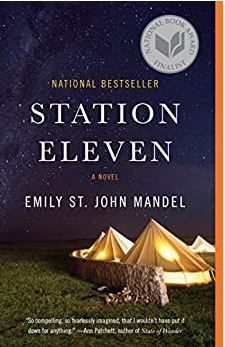 Station Eleven is Emily St. John Mandel's 4th book and one of her best YA dystopian novels to date. It is set in a futuristic Great Lakes area in the aftermath of a "Georgian Flu" epidemic that has wiped most of humanity from the face of the planet. The story follows Kirsten Raymonde and a group of survivors tasked with safeguarding important art pieces. They are navigating a dangerous and fragile world looking for beauty, love, and redemption.
A growing number of fiction fans agree that Station Eleven is one of the best dystopian novels they have ever read. Mandel tackles the themes of apocalyptic collapse, fame, and absolute power in a way that instills empathy and hope. You will love how she draws a parallel between power and fame, desolation and hope, and ultimately what it means to be human. Station Eleven was awarded the 2015 Arthur C. Clarke Award.
Buy Station Eleven, by Emily St. John Mandel on Amazon here,
15. The Power, by Naomi Alderman (2016)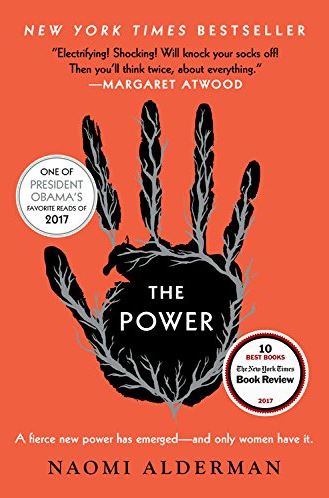 Imagine a world where women are the dominant gender complete with the ability to shoot electric pulses via their fingers! That's the central theme of this amazing story. Already a classic in its own right, The Power is sci-fi dystopian book and the best work of British author Naomi Alderman.
The fantasy novel reimagines our patriarchal society in an incredibly entertaining and ironic manner. With their newfound powers, teenage girls start to exercise control and exhibit both their good and evil sides. It's a crime to put this one down once you start reading! Among Former President Obama's favorites, The Power was declared the winner of the 2017 Baileys Women's Prize for Fiction.
Buy The Power, by Naomi Alderman on Amazon here.
16. The End We Start From, by Megan Hunter (2017)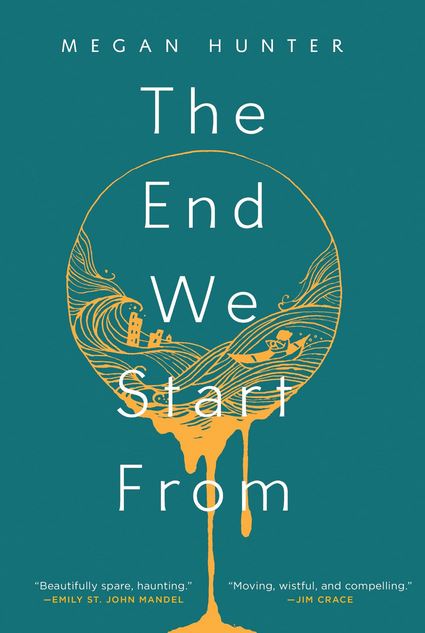 The End We Start From is the 2017 debut dystopian fiction work written by Megan Hunter. The novel presents the beauty and shock of being a new mom in a chaotic England after suffering a flooding apocalypse. You can think of this gem as a modern-day tale of motherhood, rebirth, and renewal.
The End We Start From was long-listed for the Aspen Words Literary Prize and won the Editor's Choice Prize for Fiction.  It was recognized as the Fall 2017 Barnes & Noble Discover Great New Writers Selection. Overall, this is a sweetly ambitious, engaging, and somewhat unusual novel that will keep you pinned to the page from start to finish.
Buy The End We Start From, by Megan Hunter on Amazon here.
17.The Stand, by Stephen King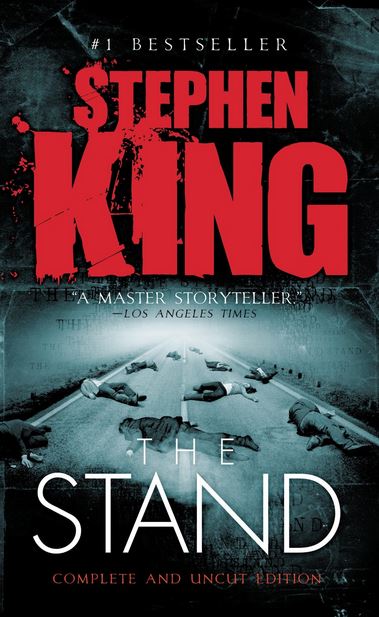 Stephen King is often regarded as the superstar of the horror genre, but his dystopian and apocalyptic fiction sets him light years ahead of the pack. The Stand is not only among his best literary works but also stands outs as one of the best dystopian novels ever written. It's set against the backdrop of an epidemic-hit America and narrates a larger-than-life story of evil versus good.
Over 99% of the planet's inhabitants have been decimated by the virus that accidentally made its way out of a governmental critical-level lab. This marks the end of civilized society as we know it. But, to make matters worse, survivors are split into warring factions, which is where we come across the villain, Randall Flagg. What happens next is only something Stephen King can describe best. This hands down a riveting book that will engage every bit of your wits.
Buy The Stand, by Stephen King on Amazon here.
18. Severance by Ling Ma (2018)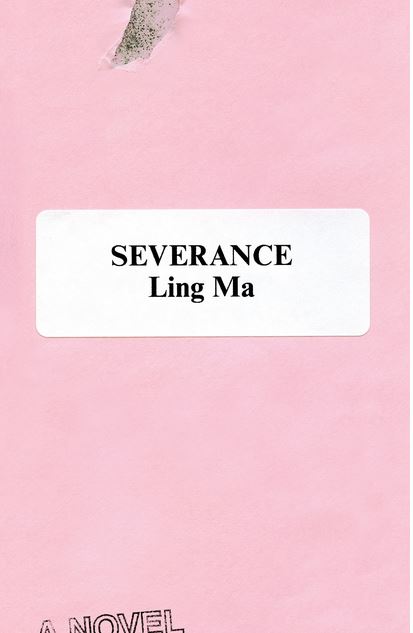 A new addition to the dystopian genre, Ling Ma's Severance is a satirical fiction that dwells on an apocalyptic world in which the population has almost been decimated by a virulent Shen Fever.  It follows the story of a millennial Candace Chen, which is why it's classed as one of the top YA dystopian novels. The dramatic and terrifying story unfolds as Chen and fellow survivors head to a mysterious safe-haven called the "Facility."
The novel's characters are superbly formed and the story flows immaculately; it's hard to believe this is Ma's debut work. Severance was not only listed for the 2019 Pulitzer Prize for Fiction; it has also been featured in numerous Best Book charts at Buzzfeed, HuffPost, Bookish, Marie Claire, Elle, and Mental Floss. Even better, it was awarded the 2019 NYPL Young Lions Prize and the 2018 Kirkus Prize for Fiction.
Buy Severance by Ling Ma on Amazon here.
19. Vox by Christina Dalcher (2018)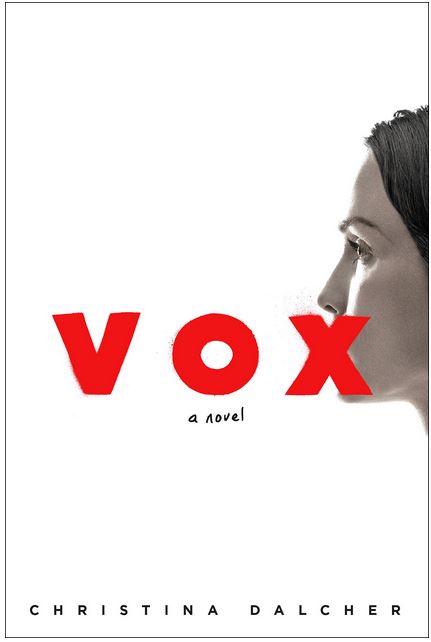 Imagine a world where women receive an unpleasant stream of electric shocks whenever any of them speaks over the allotted 100 words per day. This is the premise of Dalcher's 2018 speculative dystopian novel Vox.
Some literary criticism has drawn the thematic semblance between Vox and Naomi Alderman's The Power or Margaret Atwood's Handmaid's Tale. It is a very thought-provoking story.
Buy Vox by Christina Dalcher on Amazon here.
20. On the Beach, by Nevil Shute (1957)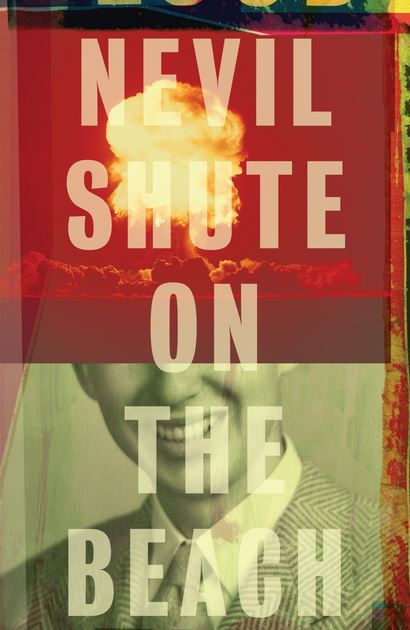 This apocalyptic and post-apocalyptic fiction is yet another dystopian classic that has entertained for more than six decades. Written by British veteran author Nevil Shute, On The Beach is set in a future South Australia in the wake of an all-out nuclear war that has brought the world to its knees.
The few survivors down under are left to watch as a lethal cloud of nuclear dust drifts towards their location. The story tackles the themes of human spirit and survival in the face of unthinkable. You will love how the author captures the sense of doom and hopelessness that comes when humanity faces adversity. Shute also captures the love, defiance, and acts of beauty that arise during uncertain times.
Buy On the Beach, by Nevil Shute on Amazon here.
You Might Also Like: