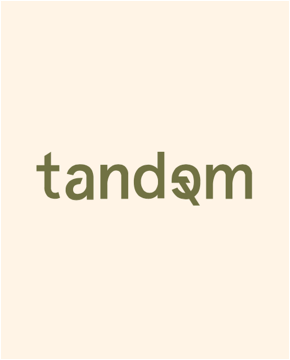 2035 W. Wabansia Ave, Chicago, IL 60647
Phone: 773-492-0209
Founded: 2010
CEO: JC Grubbs
Top Clients: Groupon, Madison Square Garden, The University of Chicago, Motorola
Expertise: Digital Strategy, Custom Software, App Development
Tandem is a mobile app development company in Chicago that has an enthusiastic team of researchers, engineers, and designers ready to take your business to the next level.
Their high levels of knowledge are mixed with a pure passion for the industry, enabling them to approach your project with a unique perspective and deliver outstanding results every time.
In particular, Tandem focuses on creating human-centered designs that will engage your customers, and customized software development and other personalized features to create an app that is a breakthrough in your industry.