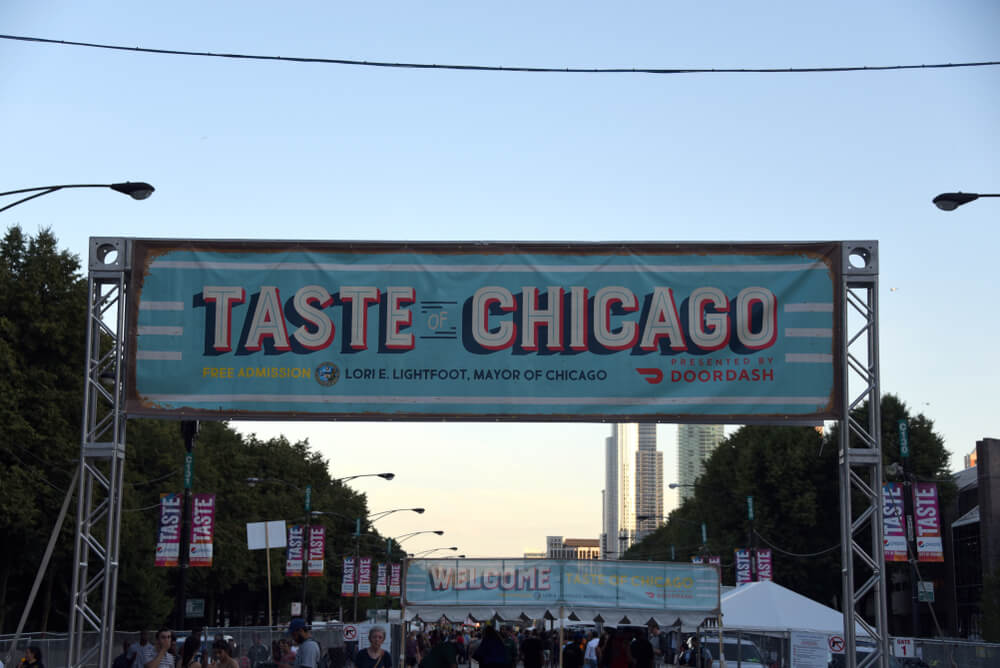 Taste of Chicago is right around the corner! This summer festival is a tradition in Chicago that brings people together for good music and great food. Whether it's your first time going or you make the trek annually, Taste of Chicago is sure to pack a punch this year. 
There are loads of new restaurants, vendors, and new attractions as well. Here are all the things you shouldn't miss this year!
THE FOOD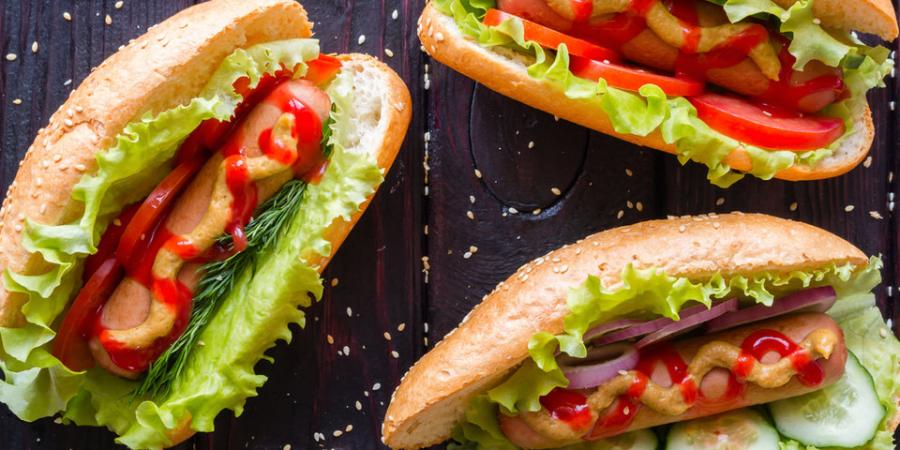 The reason you're going to Taste of Chicago is probably the fact that booth after booth of the city's finest food will be lined up for you. If you like to create a plan of attack before heading in, here's what you can expect to see (and a few recommendations, too).
This year, Taste of Chicago will feature 80 restaurants. Among these restaurants, you can find some really great authentic food from different places all over the world. It's not all barbeque and hotdogs (though there is plenty of that, too).
These restaurants are doing something different, and they're doing it right. In fact, two of the pop-ups, 90 Miles Cuban Cafe and A Place by Damao, have been featured by Cool Things Chicago for their authentic cuisine. 
Whether you're trying to be more adventurous with your snacking or you're looking for a dish that reminds you of home, you will find it this year at Taste of Chicago.
You'll be seeing a lot of new faces at this year's Taste of Chicago. Of the 80 restaurants participating, over 30 new vendors will be featured. These include larger chains like Jason's Deli as well as promising new talent.
Each year, this food and music festival continues to grow. If you've visited in recent years, you definitely don't have to wonder if it's worthwhile to go again. There will be plenty of new things to try.
The Slab Bar-B-Que is making its first appearance this year and is a must for barbeque lovers. This highly rated restaurant is said to be some of the best barbeques on the south side of Chicago. So keep an eye out for them, and don't be afraid to take some risks on the new restaurants that you see. You just may find your new favorite place.
While there are a lot of new options this year, you will see plenty of old favorites as well. Yum Dum is a popular one that you will want to check out for items like their famous baowiches or rice balls. 
Yum Dum has been participating for years and is a well-known food truck in the Chicago area. They were even awarded the title of one of Chicago's Best Food Trucks so don't forget to stop over at this fan favorite.
Okay, Taste of Chicago is probably not the best place to go if you're picky or watching what you eat. But, that doesn't mean that there isn't something for you. This year will feature plenty of vegetarian, vegan, gluten-free, and other healthy options.
While you may have to sift through the vendors a little bit more carefully, there's sure to be something there for everyone. This Wingz has served up some great seitan wings in the past. It's a good option for vegans who are looking to satisfy a craving for some comfort food.
THE ENTERTAINMENT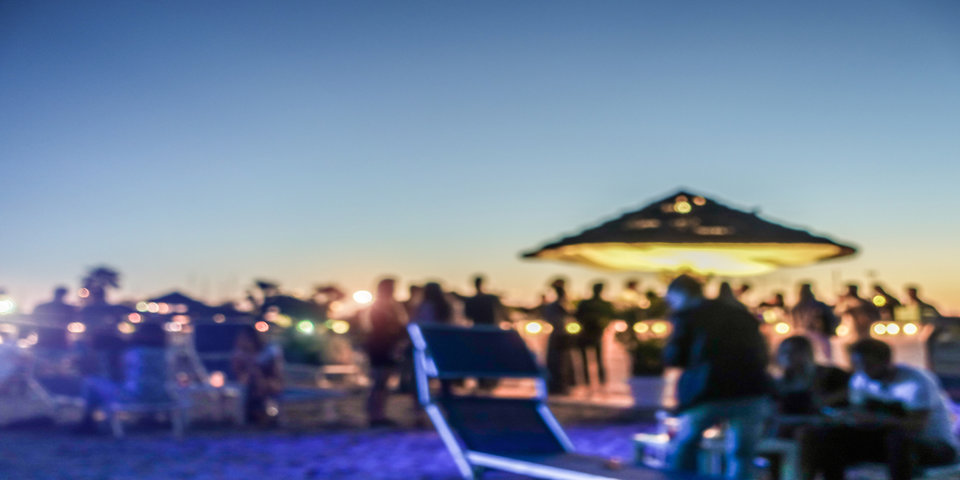 Now that we've covered the food, let's look at the music, performances, and other great events that are planned for the 2019 Taste of Chicago.
Every day (except Saturday) a professional dance instructor will teach an hour-long lesson from 5:30-6:30 pm. From 6:30-8:30 pm, a band will play the genre of music that fits with the style of dance that was taught the hour before. The only exception to this is Saturday evening, which will feature house music from 5:30-8:30 pm without a dance lesson.
It is free to attend the lesson and free to stay for the music. You can find this event in the Buckingham Fountain Plaza. The genre of music and dance changes every day, so be sure to check the schedule to see what your options are.
Each night, a concert will be held at the Petrillo Music Shell. Lawn seats in Butler Field are free, premium and general admission tickets are also available. But, if you want to enjoy the night in style, you can also purchase tickets for a VIP experience called "Taste Oasis." 
With the Taste Oasis package, you will have access to a cash bar, lounge seating, and complimentary bottled water and small bites. The lounge opens at 3:00 pm so you can get there early and relax after a long afternoon in the sun. Catering is available starting at 4:00 pm and concerts start at 5:30 pm on the weekdays and 4:30 pm on the weekends.
These tickets are limited and cost $50. Some shows are sold out of Taste Oasis tickets already, so be sure to check the schedule and purchase your tickets soon.
If you're not into the VIP experience, the Goose Island Stage will feature local and promising artists every day from 12:00 pm to 8:00 pm. Each performer or band has a set of about an hour, and DJ Mike P will close out the stage every night with an extended show.
These artists cover R&B, Rock, Folk, Hip Hop, Salsa, Soul, Blues, Country, Pop, and more. Check out this schedule to find artists that you may be interested in. You can find this stage on the south border of the festival at Columbus and Balbo.
A silent disco can be found daily from 11:00 am to 4:00 pm on the dance floor by Buckingham Fountain. This silent disco by HUSHconcerts will offer attendees a set of headphones a choice between two DJs playing music from different genres.
This attraction is new this year, so give it a shot! Check out this area each day to find out who is playing and burn off those extra calories that you're racking up at the gelato stand.
The Theatre Garden is another new attraction that Taste of Chicago has to offer. This area will hold performances from big names like Second City and Porchlight Music Theatre as well as other local sketch and improv groups.
If you're taking in the Taste of Chicago with your family, stop in for shows by the same people who hold Pocket Con. Pocket Con is a yearly convention for Chicago kids that highlights comic book writers of diverse races and backgrounds. Head over earlier in the day for these kid-friendly performances.
Also, every day at 3:00 pm, Chicago's own Kit Kat Lounge and Supper Club will perform "The Mermaid Diva Show." Catch this performance and all other theatre events on the west side of Buckingham Fountain.
The Taste Playground is a great spot to hang out for a bit when you've had your fill of snacking. The playground can be found west of Columbus Drive, although it's likely that you'll spot the inflatables and rides without asking for directions. These rides require tickets, so make sure to save a few bucks to take a trip around the Ferris Wheel. 
The Lifeway Foods Taste Kitchen holds cooking demonstrations all day for free. Each day has a different theme like award-winning chefs creating their best dishes or more fun demonstrations like a cook-off to create the best mac n cheese. 
These demonstrations may feature well-known chefs or chefs from promising new restaurants in Chicago. Check out the schedule to find out what the theme of each day is and who will be featured.
Taste of Chicago will be held in Grant Park starting Wednesday, July 10th, and goes through Sunday, July 14th. Hours are 11:00 am to 9:00 pm Wednesday through Friday and 10:00 am to 9:00 pm Saturday and Sunday. There's something for everyone this year, so bring the whole family, bring your friends, and experience some of the best food, music, and performance art that Chicago has to offer.