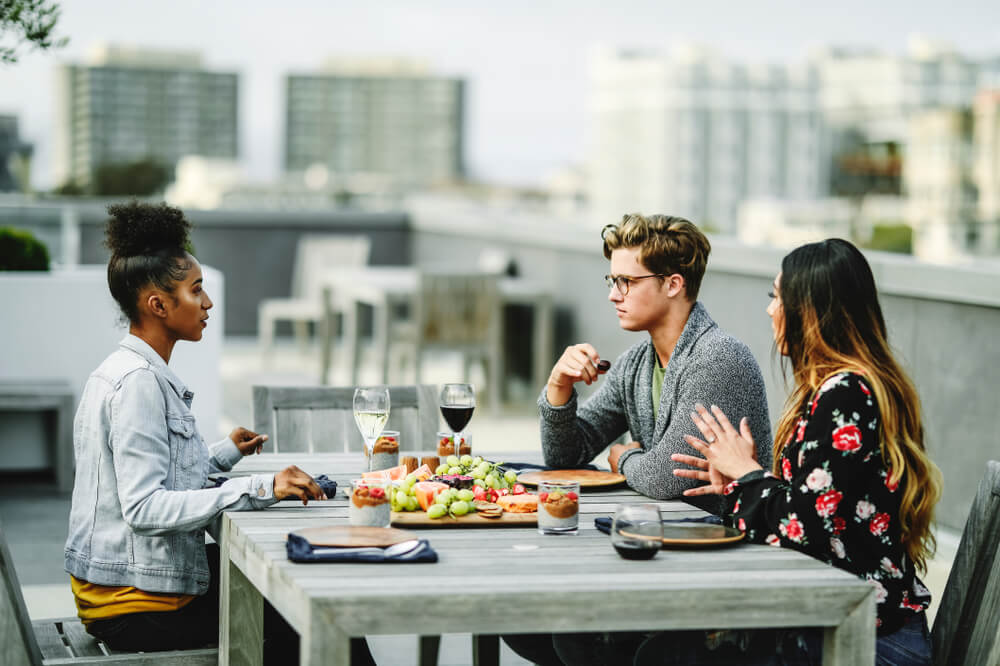 For the summer of 2020, the Alinea Group premiers an exceptional rooftop dining experience in the West Loop. AIR: Alinea in Residence will crown the rooftop at Morgan's event space at 952 W Fulton Market. Alinea's other restaurants, Next and Roister, are just across the street.
The Michelin 3-star dining experience is scheduled to run from July 1 through August 15, and reservations via Tock are a must. According to Alinea co-owner Nick Kokonas, the menu is new and different, although the exact dishes or number of courses is not listed when you book a reservation.
However, reservations at AIR: Alinea in Residence doesn't come cheap; the experience will cost you $285–$315 per person. Add a wine pairing and jack that up to between $145 and $395. Keep in mind, those prices are in line with what Alinea charges for its usual in-person dining before anyone had ever heard the words "social distancing." Also, keep in mind, AIR tables are limited to only two to six diners.
Before you book your reservation, be sure to bring along your designer mask and be prepared for a temperature check before you are allowed in.
However, AIR: Alinea in Residence is not without controversy; in July, the rooftop dining experience courted controversy for serving a COVID-19 virus-shaped canapé. Alinea Group co-owner Nick Kokonas said it was "meant to provoke discomfort, conversation, and awareness." But not everyone agreed it was appropriate, with some saying the dish was disrespectful, tacky and insensitive.
The high-priced Alinea did treat Chicagoans during the lockdown with a reasonably priced takeout consisting of a six-course sampler for under $50.
 Alinea Group: A Michelin 3-Star Eatery
Chicago's upscale Alinea Group has not only held onto 3 coveted Michelin stars for the last 10 years, but it also ranked ninth on the S. Pellegrino World's 50 Best Restaurants List. In 2011, Alinea was voted as the sixth-best restaurant in the world, according to Restaurant magazine. In 2016, TripAdvisor named Alinea the number one fine dining restaurant in the USA, and ranked it among the 10 best restaurants in the world.
Alinea began its illustrious career on 1723 North Halsted Street in 2005, co-owned by head chef Grant Achatz and Nick Kokonas.
The restaurant's name, "Alinea means "off the line." The restaurant's logo is commonly known as the pilcrow, symbolizing a new train of thought. There's a double meaning in that symbol for the restaurant; on the one hand, Alinea is a new train of thought concerning food, but on the other hand, as a restaurant, everything must come off the line.
Alinea's Artistic Fare
Serving an elegant and upscale menu of "molecular gastronomical" delights, head chef Grant Achatz uses science, technology art to craft an award-winning cuisine. Molecular gastronomy focuses on the chemical make-up of food and different cooking techniques to craft its dishes. The portions here are minimalistic and exquisitely crafted works of art, focusing on shape and color, as well as flavor.
In 2008, Alinea head chef Grant Achatz co-authored an illustrated coffee table book with Kokonas; Alinea features more than 100 of the restaurant's award-winning recipes.
While the pricey menu is healthy, the choices are dependent on the discernment of chef Achatz, there is no menu. The restaurant can make minor accommodations for common dietary restrictions, such as vegetarian, vegan or pescetarian, with 72 hours notice. However, if you suffer from celiac disease and require a gluten-free diet, or suffer from other food allergies, Alinea cannot accommodate you.
No Walk-ins, Reservations Only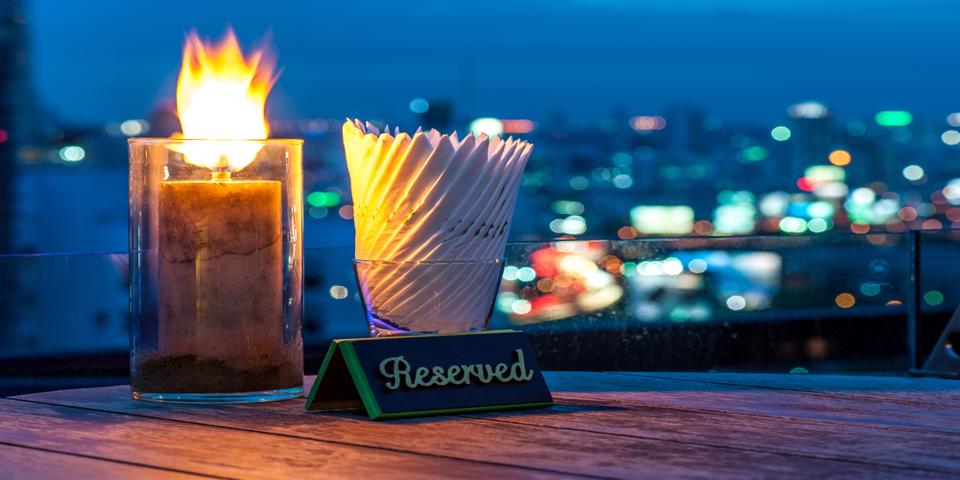 Dinner at Alinea is not simply a meal, its an experience. The restaurant releases dates for new reservations two months in advance, on the 15th of the month, on its social media accounts.
The restaurant reserves tables, which seat either two or four guests. They do not typically offer reservations for an odd number of guests. The only way to seat a party of three is to purchase a table for four. However, diners are welcome to sell their extra seats to other would-be diners, who will be seated at your table. You can check the Alinea Facebook account for followers who want to buy, sell, or swap seats.
Solo diners can claim one table per night at 8:00 pm in the Salon. If the only solo table is already reserved, a single diner can purchase a table for two, but the price will remain the same. Of course, a solo diner can always buy an extra seat at another party's table.
You Might Also Like: