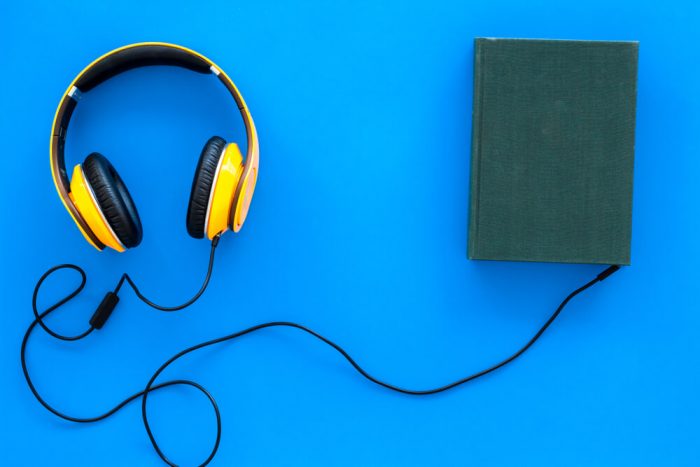 There's nothing quite like burying yourself in a well-written fantasy novel. It provides you with much-needed respite and escape from reality, shipping you off to a new world of danger, magic, and wonder. An audiobook takes this experience up a notch, allowing you to truly immerse yourself in the fantasy story.
Most readers generally agree that listening to an audiobook is an enjoyable and portable way to "read", especially when you're unable to physically read a book. That's partly because audiobooks are worth "reading" not only by virtue of their content but also the impressive narration. Of course, listening to an audiobook is a no-brainer move if you love to read on your commute, while out walking, and whenever you're on the go.
With that in mind, we have done the legwork and curated a list of the 52 best fantasy audiobooks of all time. From some classic books given a fresh voice and allure by master narrators to newcomers that everyone's talking about, and sensational in-betweeners, we are sure there's something to tickle your love for fantasy here.
No matter your choice, these prized audiobooks are well-narrated, well-paced, and enthralling. Besides the best fantasy audiobooks, our curators have selected some of the best sci-fi books, suspense thriller novels, and marketing books you may also want to sample from other lists.
1. Age of Iron, by Angus Watson, narrated by Sean Barrett
Amazon
Angus Watson's Age of Iron reels you in right off the bat with an intense fight scene and it continues to engage you with this spirited pace until the very last word. There is so much going on in the story that you can't know what's coming next. Every fantasy enthusiast loves this kind of unpredictability and suspense. So if you love action-loaded fantasy fiction, Age of Iron may be the right choice for you.
The entire Age of Iron series is read by English voice actor Sean Barrett. His gritty tones and low intonations are a match made in heaven for the dark, blood-hungry worlds of this series. With a killer accent, Barrett is always engrossed in the tale he narrates, progressing suitably with the evolution of the characters and the story.
2. American Gods, by Neil Gaiman, narrated by George Guidall
Amazon
Neil Gaiman is a champ in the world of graphic novels but he has also written top-rated fantasy books. His American Gods novel tells the story of Shadow, an ex-convict who is trying to rebuild his life after serving his stint in the slammer. When his best friend and wife die, Shadow meets a stranger who makes him a job offer, which he readily accepts. It's only after getting started that he realizes his job involves dangerous stuff that can lead to the destruction of the United States of America.
American Gods is a marvelous book that has garnered several awards and accolades over the years. It's smartly-written with clearly-built characters and a stunning storyline. With the narration skills of George Guidall, American Gods is undoubtedly one of the best fantasy audiobooks.
3. The Axe and the Throne, by M. D. Ireman, narrated by Matt Cowlrick
Amazon
Don't let the fact that Matt Cowlrick voiced Rockhoof, the quirky character in My Little Ponies fool you; this grim-dark fantasy audiobook lives up to the hype. It boasts the pace of Jim Butcher and seriously dark plots, which makes it one of the best fantasy audiobooks. Even the choosiest fantasy fans will find it irresistible.
M.D. Ireman's The Axe and the Throne already has incredibly vivid and delightfully eccentric characters that will leave you in agony at the end of the story. You'll love how Matt Cowlrick uses his voice and tonal inflections to masterfully paint Tallos' doomed voyage and depressing reality.
4. Blood Song, by Anthony Ryan, narrated by Steven Brand
Amazon
Blood Song is Anthony Ryan's debut fantasy novel and the one that also put him on the map of the genre. It has garnered raving reviews from the ranks of Publisher's Weekly, New York Times, and Buzzfeed for its vividly-drawn characters and smooth pace; all the more so impressive because it was originally self-published.
The novel follows Vaelin Al Sorna's saga of destiny, honor, and blood. When his dad left him at the tender age of 10 to be trained into a Celibate Warrior of Faith, Vaelin is deeply resentful, enraged, and melancholic, until he stumbles into the truth that would shape his destiny. The story reads subtly yet flows naturally, so it's poised to make the best fantasy audiobook. Indeed, Steven Brand's silky smooth voice brings out the best of Blood Song's epic style.
5. Circe, by Madeline Miller, Narrated by Perdita Weeks
Amazon
Madeline Miller's magnum opus, Circe is a dazzling, daring, and heart-melting coming-of-age fantasy novel that serves as the sequel to her best-selling debut book The Song of Achilles. It's about Circe, the daughter of the Titan sun god Helios, who has always stayed in the shadows of the gods. When she discovers that she has witchcraft skills, she is soon chased away to an empty island for allegedly misusing her powers. Tired of being disappointed by everyone she trusts, Circe goes on a self-discovery journey as she grows to become a woman, a witch, and a goddess.
In this audiobook, Perdita Weeks' harmonious performance and soft British intonation help capture Miller's epic plot, larger-than-life characters, and precise use of language. The audiobook itself is thrilling, evocative, and richly characterized.
6. Cursed, by Thomas Wheeler and Frank Miller, narrated by Katherine Langford
Amazon
Cursed is now an ongoing Netflix series produced by Constance M. Burge and starring Katherine Langford (as Lady of the Lake), Gustaf Skarsgård (Merlin), Devon Terrell (as King Arthur), and Daniel Sharman (as the Weeping Monk). The tale retells the legendary story of King Arthur and Nimue, a young witch who is believed to be the Lady of the Lake.
While Nimue's tale isn't as well-known as King Arthur's, she has fairly big shoes to fill in her role. Katherine Langford renders the role with cinematic-quality vocalizations.
7. The Dark Tower, by Stephen King, narrated by George Guidall
Amazon
We all know Stephen King as the king of horror; however, he also authored one of the best fantasy epic series available. The Dark Tower series kicks off with the critically-acclaimed and much-loved fantasy book, The Gunslinger. From cover to cover, it's a haunting story garnished with just a touch of dry humor.
In this audiobook, we are introduced to the last Gunslinger, Roland Deschain of Gilead, who is traversing the expansive desert following the Man in Black. What you will listen to next is a lyrical yet intense story that offers a blend of fantasy and Western elements.  George Guidall's characterization of the last Gunslinger is nothing short of awe-inspiring. In fact, his choice of voices unearths a whole different side of the tale.
8. Dragonflight, by Anne McCaffrey, narrated by Dick Hill
Amazon
Sometimes it takes only one girl to save the whole world. Anne McCaffrey's Dragonflight series seems to center on this premise. On the elegant but colonized planet of Pern, all Craftsmen and Landowners must give supplies and food to the dragon weyrs as tithes. Tired of being written off as an insignificant kitchen girl, Lessa is determined to increase her status. With fate on her side, she meets and forms a strong bond with the queen dragon.
Riders and dragons are supposed to safeguard the planet Threat, but at what cost? What follows is a fantastic story filled with bravery, triumphs, heartache, and fear. The series is narrated by Dick Hill who is an incredible storyteller. Anne McCaffrey made the best choice here; Dick brings the characters to life with varied vocalization and smooth pace, adding this excellent book series to the list of some of the best fantasy audiobooks.
9. The Dresden Files, by Jim Butcher, narrated by James Marsters
Amazon
If your love for fantasy leans towards endless action, magic, and noir setting, then Dresden Files is a wonderful series that you must give a listen to. It kicks off at a slow pace but gains incredible momentum as you move along. This is the kind of fantasy series that you won't stop indulging in once you have started.
Listening to the audiobook format is without doubt the most effective way to enjoy this grand masterpiece. The narration by James Marsters is impeccable.  He gives the hero of the story a human touch and depth you can feel as you listen. He delivers a fabulous performance dotted with brazen humor, sarcasm, and machismo reminiscent of any detective thriller worth its salt.
10. The Farseer Trilogy: Assassin's Apprentice, by Robin Hobb, narrated by Paul Boehmer
Amazon
If you are a big fan of epic fantasy fiction, then The Farseer Trilogy: Assassin's Apprentice audiobook is an absolute must-listen. With the superb narration skills of Paul Boehmer, it's easy to fall in love with the world vividly portrayed by Robin Hobb and the loveable characters.
Assassin's Apprentice is the debut book in Hobb's magnetic Farseer Trilogy, so be sure to check out other audiobooks in the series. These also include Royal Assassin and Assassin's Quest. All of them are well-written and fascinating with deeply-structured characters and lots of action. Paul Boehmer's refined British accent brings out the characters and makes the story truly immersive.
11. The Fifth Season, The Obelisk Gate, and The Stone Sky by N.K. Jemisin, narrated by Robin Miles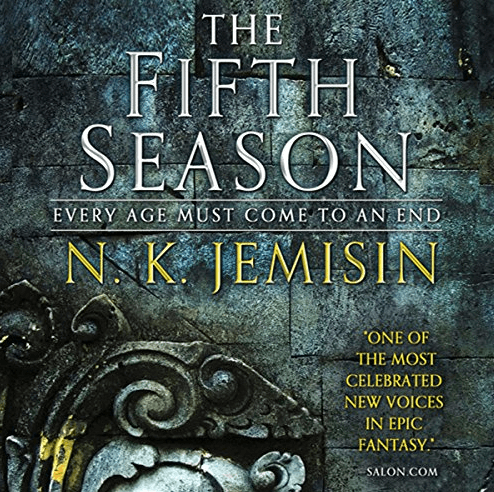 Fantasy fans who have listened to the audiobooks in the Broken Earth trilogy highly regard Robin Miles for her golden voice that evokes deep and intense feelings. The multi-Audie Award winner and nominee uses special vocalization techniques to help the listener keep up with the tension and suspense throughout this epic fantasy story.
Miles paints the 10-year-old girl as mature, clever, and decisive. Moreover, with a big cast of characters, she takes advantage of her wide range of accents to keep the narration engaging, intimate, and upbeat. Her portrayal of older characters is also immaculate.
Buy The Fifth Season, The Obelisk Gate, and The Stone Sky by N.K. Jemisin, narrated by Robin Miles on Amazon here.
12. The First Law, by Joe Abercrombie, narrated by Steven Pacey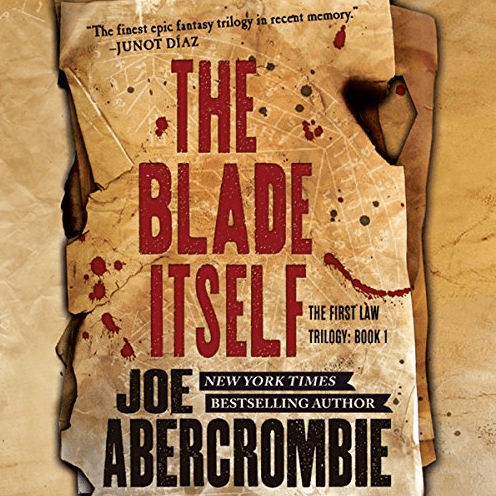 Although some argue that Joe Abercrombie's The First Law series is a low-budget rip-off of George R. R. Martin's Game of Thrones sensation, they couldn't be further from the truth. It's a delicious sword and sorcery grimdark with an authentic, twisty plot, a host of interesting anti-heroes, and dry humor. The First Law series is comprised of an anthology of engrossing novellas, 3 stand-alone books, and a trilogy, all set in a continent at war.
The seasoned British actor Steven Pacey renders this wonderful story in a beautifully evocative way.  It's a masterwork from start to finish. Something about the way Pacey characterizes Glokta, makes the audiobook especially appealing and memorable.
Buy The First Law, by Joe Abercrombie, narrated by Steven Pacey on Amazon here.
13. A Game of Thrones: A Song of Ice and Fire, by George R. R. Martin, narrated by Roy Dotrice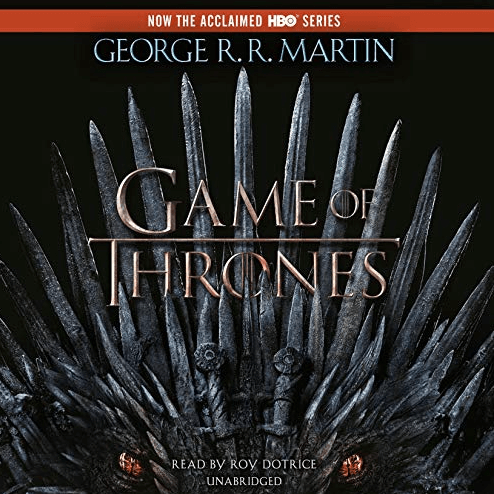 Before the TV hit series became a sensation on everyone's lips, there was George R.R. Martin's A Game of Thrones book series which offers A Song of Ice and Fire (1997), A Clash of Kings (1998), A Storm of Swords (2003), A Feast of Crows (2006), and A Dance with Dragons (2013). The British film, TV, and stage actor Roy Dotrice OBE narrated all five books in the A Song of Ice and Fire series, for which he received the world record for most character voices in an audiobook.
Sure, other books in the series may be more engrossing, but the debut book — A Song of Ice and Fire —unleashed to the world such iconic characters as White Walkers, the Targaryens, the Starks, and Westeros. Moreso. Dotrice took a story that was already a masterpiece and turned it into one of the best fantasy audiobooks of all time.
Buy A Game of Thrones: A Song of Ice and Fire, by George R. R. Martin, narrated by Roy Dotrice on Amazon here.
14. Gardens of the Moon: The Malazan Book of the Fallen, by Steven Erikson, narrated by Ralph Lister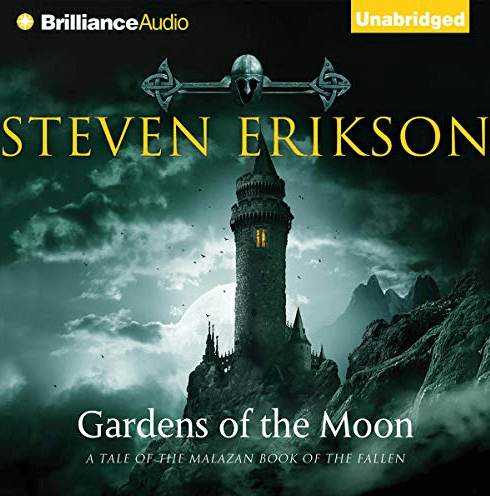 Gardens of the Moon is the start of The Malazan Book of the Fallen series which spans more than 9000 pages across ten books. They all feature highly-sophisticated, beautiful, and brutal fantasy stories created by Steven Erickson. The seasoned author will have you, by turns, crying, tense, and laughing as you tag along with the anti-heroes and heroes of his vividly-drawn universes.
Right from the first book, Gardens of the Moons, Erikson introduces heart-wrenching worlds populated by a scary host of dragons, humans, mages, legions of gods, and all sorts of peculiar creatures. The audiobooks are read by Ralph Lister. His precise delivery, intonation, and tempo make for extremely easy listening. Lister's ability to create distinct voices and use of different characterizations helps distinguish and establish characters throughout the story.
Buy Gardens of the Moon: The Malazan Book of the Fallen, by Steven Erikson, narrated by Ralph Lister on Amazon here.
15. The Goblin Emperor by Katherine Addison, narrated by Kyle McCarley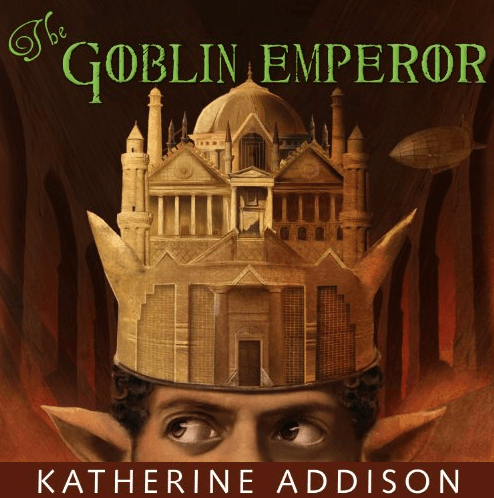 You have to give it to professional voice actor Kyle McCarley for portraying the fast-paced coming-of-age story of Maia. When Maia's three siblings and father are killed in an accident, the young half-goblin is instantly thrust to the throne directly from exile. The narrator masterfully captures the intrigue of the new ruler as he gets used to the nitty-gritty of the Imperial Court and learns the art of politics.
Despite having no advisors, no friends, or anyone to trust in the ruling class, McCarley manages to reveal changes in his demeanor and expectations through the voices of sycophants at the court. The plot is fairly fast-paced but the narrator handles the complex, hard-to-pronounce names with ease, creating an immersive ambiance without losing any of the humor infusing this story by Katherine Addison.
Buy The Goblin Emperor by Katherine Addison, narrated by Kyle McCarley on Amazon here.
16. The Goldfinch by Donna Tartt, narrated by David Pittu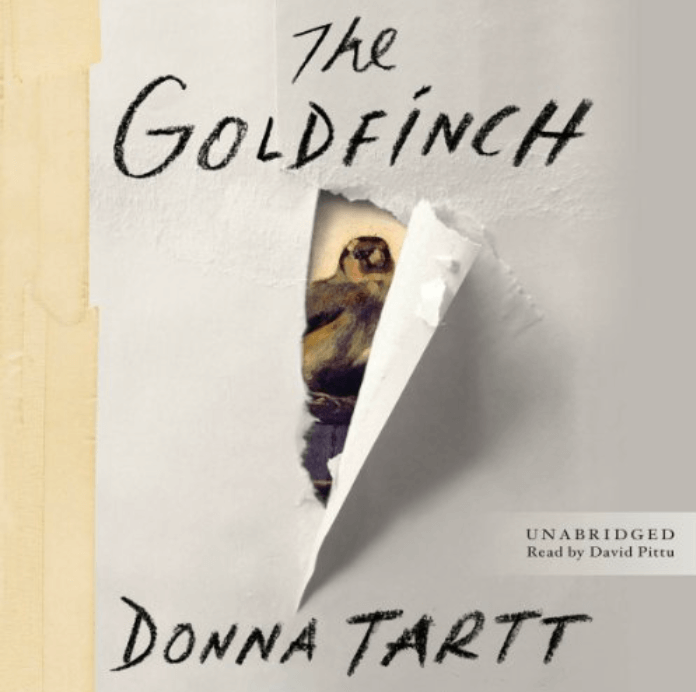 From the author of New York Times bestsellers The Little Friend and The Secret of History comes The Goldfinch, a Pulitzer Prize winner and Andrew Carnegie Medalist. It's well-rounded, defiant, and brilliant, with the ability to captivate both the mind and heart.
It's a coming-of-age fantasy story written in the first person, so it's bound to wow as an audiobook. Even so, there is something truly beautiful about the way the narrator David Pittu captures the story's suspense, hypnotic language, and vivid characters. His ability to fit into each character's shoes is simply breathtaking.
Each of David Pittu's voices for the audiobook is unique so it's easy to think several people are narrating the story. The richly-satisfying audiobook won over the judges of Audie Awards in 2014, who gave it the award for Best Literary Fiction. For his impressive narration skills, David Pittu clinched the 2014 Audie Awards for Best Male Solo Performance.
Buy The Goldfinch by Donna Tartt, narrated by David Pittu on Amazon here.
17. The Golem and the Jinni, by Helene Wecker, narrated by George Guidall

If you're a fan of magical stories, it can't get better than Helene Wecker's The Golem and the Jinni. On the one hand, there's Chava, a clay-made creature that was brought to life by the dying breath of a man who practiced Kabbalistic magic. A few blocks from Chava is Ahmad, a jinni who was accidentally released from his ancient copper flask abode by a tinsmith in New York. What might happen when the two fairy creatures meet?
Aggressively imaginative and authentic, the only thing that could make The Golem and the Jinni more profound is the storytelling prowess of the veteran audiobook narrator George Guidall. His performance on this production is so superb that he was nominated for the 2014 Audie Awards in the fantasy fiction category. The audiobook is a few minutes shy of 20 hours long, so be ready for marathon listening as the narrative can be very addictive.
Buy The Golem and the Jinni, by Helene Wecker, narrated by George Guidall on Amazon here.
18. Good Omens by Terry Pratchett and Neil Gaiman, narrated by Martin Jarvis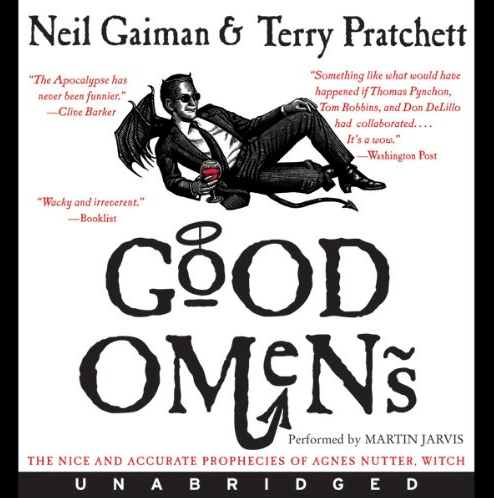 Two big names in the world of fantasy fiction — Neil Gaiman and Terry Pratchett — teamed up to produce this masterpiece about a fast-living demon (Crowley) and a fussy angel (Aziraphale) on the verge of averting Armageddon. The Good Omens is such a hilarious and eccentric fantasy story that you can feel the humor seep through Martin Jarvis's narration.
Martin Jarvis is a wonderful narrator with a textured style and flowing tone that brings the two protagonists to life. With distinct voices for each character, from the brilliant occultists to demonic nuns, you will laugh until your ribs hurt as Jarvis proceeds from chapter to chapter.
Buy Good Omens by Terry Pratchett and Neil Gaiman, narrated by Martin Jarvis on Amazon here.
19. Gormenghast, by Mervyn Peake, narrated by Simon Vance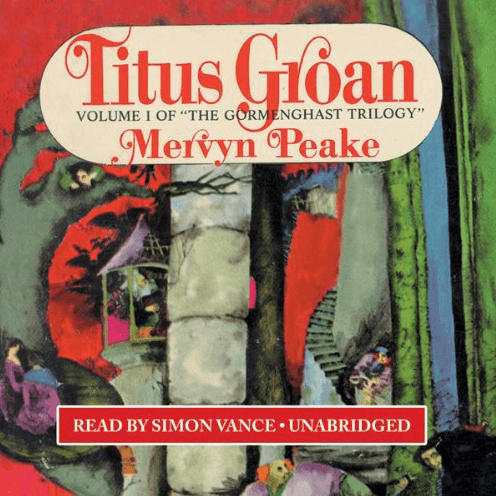 Here's the fantasy novel series that has done so much for the Gothic culture and movement. With The Gormenghast trilogy, Mervyn Peake doesn't dwell too much on the storyline or plot.  Instead, the English poet-cum-author places more focus on the setting and experience. Everything from the language, style, tone, setting, and cast is designed to be richly poetic with an evergreen vibe.
The 16-time Audie Awards winner Simon Vance adds more energy and darkness to the nail-biting and excruciating tension. He reads the charged prose with emphasis and oomph, making the audiobook more listen-worthy. Whatever Peake weaves with text and language, Vance devotedly turns into colorful and poetic narration with rich textures and shadows. This way, the characters are accessible, memorable, and distinct.
Buy Gormenghast, by Mervyn Peake, narrated by Simon Vance on Amazon here.
20. The Grim Company, by Luke Scull, narrated by Gerard Doyle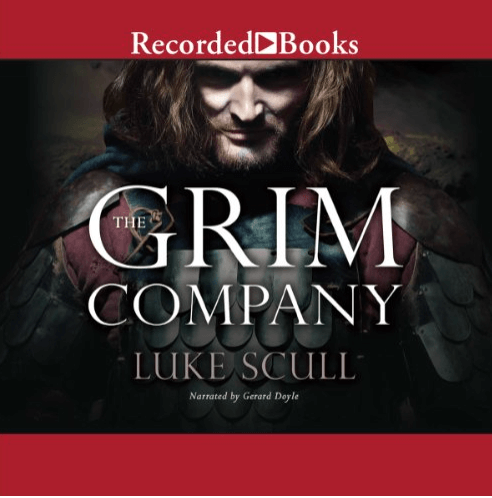 If you are a fan of Abercrombie's grimdark fantasy, then you will flip over Luke Scull's The Grim Company trilogy which includes Sword of the North and Dead Man's Steel. This spellbinding epic is expertly-written with some of the most brutal and darkest events you will ever find in a fantasy; this isn't for the faint-hearted.
The real magic lies in the narration prowess of British voice actor Gerard Doyle. Doyle lends his deep, cultured British accent and outstanding voice techniques to give voice to characters that sound distinct and real. In some instances, he employs his cockney accent to perfect his narrative art and bring out the gritty and grimdark theme of the story. All up, his vocalization goes perfectly with the dark tone of The Grim Company.
Buy The Grim Company, by Luke Scull, narrated by Gerard Doyle on Amazon here.
21. Harry Potter and the Sorcerer's Stone, by J.K Rowling, narrated by Jim Dale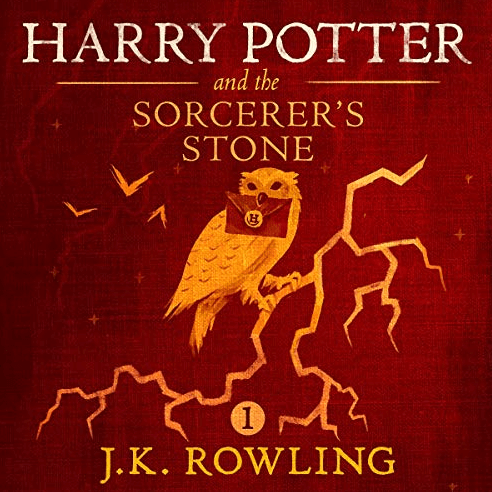 There's very little new we can write that hasn't been said or written about J. K. Rowling's iconic Harry Potter series. The 7-book series has everything an avid fantasy reader dreams about — magic, otherworldly creatures, a bit of dark humor, and of course, a spine-chilling story. Now add narrator Jim Dale to the mix and the resulting audiobook is nothing short of a masterpiece.
All 7 Harry Potter books were narrated by the renowned Broadway voice master, amounting to a staggering 7024 minutes (or 4 days & 21 hours) of reading time. The Broadway thespian had to craft more than 200 voices to render the iconic story and capture the legendary characters in audio. Dale went on to clinch 5 Grammy nominations for the narrations, but it's Harry Potter and the Sorcerer's Stone that put him on the map.
Buy Harry Potter and the Sorcerer's Stone, by J.K Rowling, narrated by Jim Dale 
22. The Hike by Drew Magary, narrated by Christopher Lane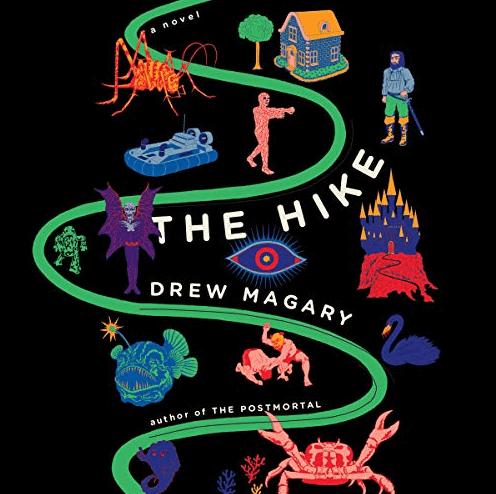 On a work trip to rural Pennsylvania, Ben, a devoted family-man, decides to enjoy a brief hike in the afternoon prior to his dinner meeting. A few yards out on the trail, he realizes that he has taken a rather peculiar path. He has no choice but to proceed with the path which seems to take him deeper and deeper into a magical land of humongous bugs, eccentric demons, and man-eater giants. Will he escape and come out a hero?
The Hike is an attention-grabbing story right from the get-go. It's the job of the four-time Earphones Awards-winning narrator Christopher Lane to breathe life to this chilling story with epic characters. Lane opted for a tongue-in-cheek narration style which, in turn, makes the adventure simultaneously absurd, spine-chilling and yet heartwarming.
Buy The Hike by Drew Magary, narrated by Christopher Lane on Amazon here.
23. His Dark Materials Trilogy, by Philip Pullman, narrated by Philip Pullman and a full cast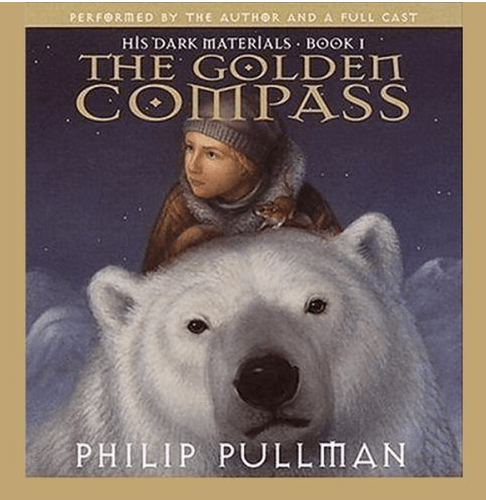 Not many authors have the right narration skills to bring their stories and characters to life for an audiobook. Philip Pullman is not one of them. The witty fantasy books in His Dark Materials Trilogy — The Amber Spyglass, The Subtle Knife, and The Golden Compass — are thought-provoking, thoroughly entertaining and, more importantly, full of dark humor.
Philip Pullman converted these vibrant books into some of the best fantasy audiobooks ever released. They make use of a full cast of theater stage actors from England to retell the tale of Lyra Belacqua as she journeys across several universes. The result is a cinematic-quality production that will be a sweet joy to your ears for hours on end.
Buy His Dark Materials Trilogy, by Philip Pullman, narrated by Philip Pullman on Amazon here.
24. The Hobbit by J.R.R. Tolkien, narrated by Rob Inglis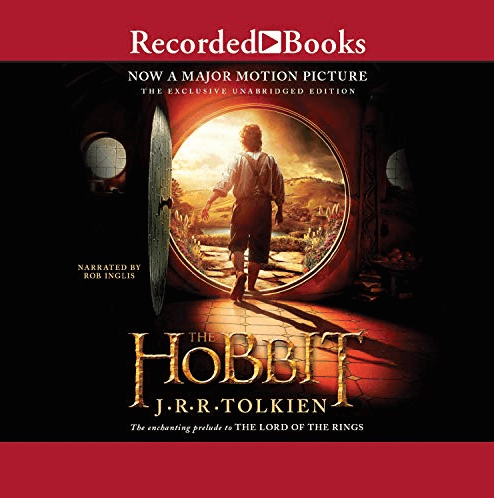 The Lord of the Rings trilogy is an iconic fantasy work but The Hobbit, its equally famous prequel, doesn't get enough praise even though it's a crisp and royally-entertaining fantasy book. We think it merits more attention and love than it usually garners from fantasy fans. Bilbo Baggins' journey featuring encounters with savage wolves, killer spiders, and other dangers deserves to be read (and listened to) by every fantasy enthusiast.
Narrator Rob Inglis brilliantly closes the gap between the somewhat naïve and whimsical elements of this fantasy icon. His vocal performance gives a slight clue of what lies ahead in the Lord of the Rings trilogy. Inglis expertly switches from charming to gripping while keeping the story engaging.
Buy The Hobbit by J.R.R. Tolkien, narrated by Rob Inglis on Amazon here.
25. Jerusalem, by Alan Moore, narrated by Simon Vance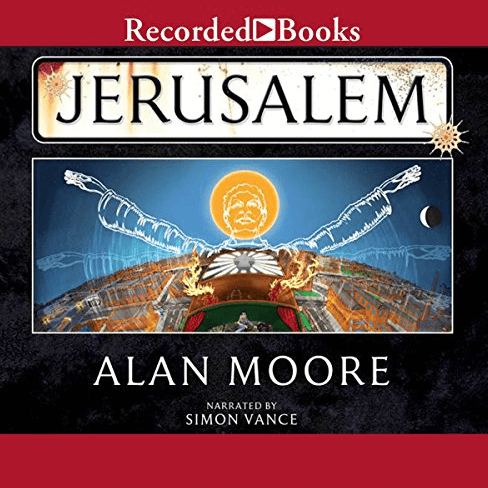 Simon Vance is one of the greatest audiobook narrators.  His talent and sheer breadth of voice acting skills are clearly demonstrated on this grand jewel. Alan Moore is a legendary fantasy author in his own right. His oft controversial novels and storytelling style helped shape and perhaps legitimize the fantasy fiction genre in the 1980s.
Listening to the audiobook is the best way to experience Alan Moore's 600,000-word Jerusalem. Even though the book is extremely long and switches rapidly between tones and styles, Vance brought his A-game to reading this saga. His excellent performance helps pace this massive novel and make it more digestible for the listener.
Buy Jerusalem, by Alan Moore, narrated by Simon Vance on Amazon here.
26. Jonathan Strange and Mr. Norrell by Susanna Clarke, narrated by Simon Prebble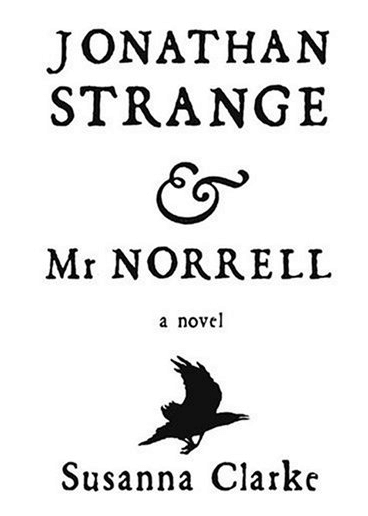 Jonathan Strange and Mr. Norrell reads and sounds like a story written in the Victorian era. Susanna Clarke made it so believable that you'd easily forget it was written in 2004. This critically-acclaimed fantasy novel is about two different English magicians who are hell-bent on restoring the place of magic in England. The circumstantial conflict, however, may derail their ambition and destroy the whole world, not just England. This is a fantasy story that truly rewards patience.
The voice actor, Simon Prebble, invents an exciting choice of voices and distinct personalities for the fascinating cast of characters created by Clarke. The accents and voices hand-picked by the narrator for Mr. Norrell (shrill & brittle) and Jonathan Strange (sarcastic and pleasant) fit perfectly into their peculiar personalities. The duo of Prebble and Clarke may be the best literary marriage in the fantasy genre.
Buy Jonathan Strange and Mr. Norrell by Susanna Clarke, narrated by Simon Prebble on Amazon here.
27. The Lies of Locke Lamora, by Scott Lynch, narrated by Michael Page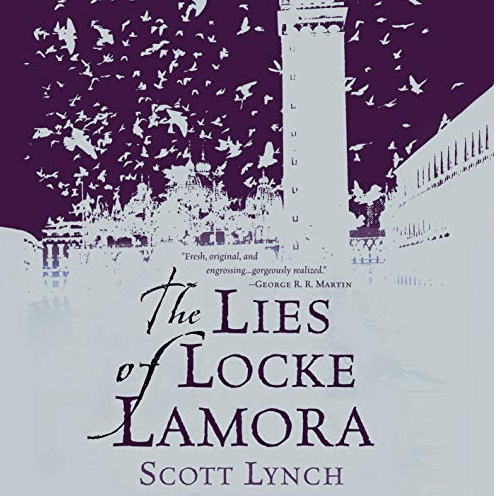 Camorr, an island city erected on top of alien ruins, is no place for a young orphan like Locke Lamora. Life may be extremely hard for his kind on the island, but Lamora is witty and has a special talent for thievery. He's a member of Gentlemen Bastards; a group of orphans trained by Chains, an extraordinary con artist who shares the same love for thieving with Lamora.
In this audiobook, Michael Page gives the performance of a lifetime. His character dramatization, accents, and rendering will simply blow your mind. Page's voices are consistent and distinct, making it easy for the listener to follow the story.
Buy The Lies of Locke Lamora, by Scott Lynch, narrated by Michael Page on Amazon here.
28. The Lion, the Witch, and the Wardrobe by C.S. Lewis, narrated by Michael York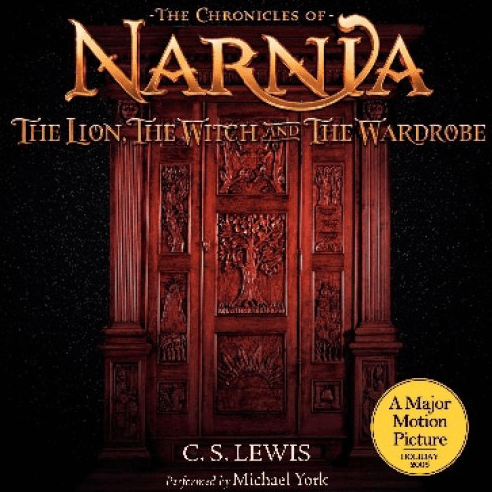 All the books in The Chronicles of Narnia series are together impressive, but there is a plausible reason why the first volume is the most sought-after entry in the collection. In The Lion, the Witch, and the Wardrobe, the Pevensies find themselves in a new world that quickly teaches them the power, limits, and dangers of magic. Their adventure to Narnia also tests their sense of discipline and strength of character.
This book is a kids' classic, but it's one that you can read over and over again without a loss of appeal. The audiobook version of the story is ideal for adults, and you can count on Michael York as the saving grace. His characterization of the eccentric characters in the "otherworld" is excellent. York's incredible impressions of Lucy, Edmund, Susan, and Peter Pevensie will keep you glued to the story from start to finish.
Buy The Lion, the Witch, and the Wardrobe by C.S. Lewis, narrated by Michael York on Amazon here.
29. The Magicians, by Lev Grossman, narrated by Mark Bramhall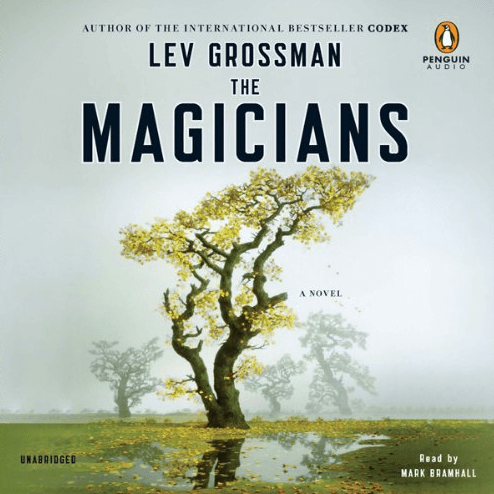 Lev Grossman's The Magicians trilogy is so charming it will make your heart skip a beat. This is a highly regarded and critically acclaimed series that you either get or don't. Love it or hate it, The Magicians has achieved a near-cult status partly thanks to its subversive take on the fantasy genre. You could say it's an anti-Narnia, anti-Game of Thrones, and anti-Harry Potter kind of a trilogy.
Set in magical Fillory, The Magicians is a coming-of-age tale about Quentin Coldwater, a brainy and fussy yet miserable senior high-schooler. Having learned a thing or two about wizardry from his collection of fantasy novels, Coldwater manages to secure admission to a clandestine school of magic in upstate New York. While learning magic, he also finds himself discovering other things like alcohol, sex, love, boredom, and friendship.
Lev Grossman manages to paint a fantastical world where good and evil are not viewed as just light and darkness. The Magicians already offers a nice change of pace, but Mark Bramhall takes it up a notch with his splendid narration. You'll appreciate how Bramhall navigates dialogue between different characters. His rich voice will pull you deeper and deeper into the narrative as the audiobook progresses.
Buy The Magicians, by Lev Grossman, narrated by Mark Bramhall on Amazon here.
30. Mistborn: The Final Empire, by Brandon Sanderson, narrated by Michael Kramer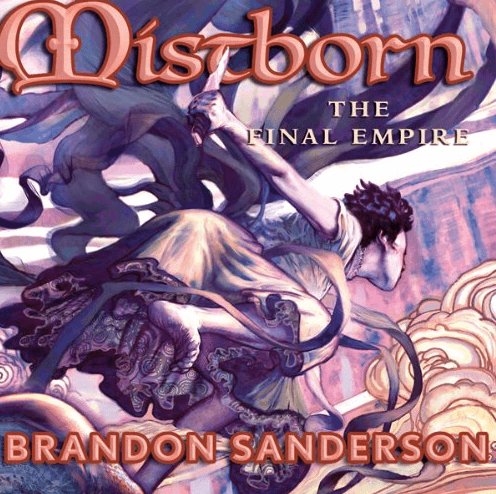 More than 1000 years ago, evil descended upon the land and has ruled with an iron fist. Ordinary people are subjected to a lifetime of labor and servitude while a dark lord rules via aristocratic families. Rumors arise of troublemakers organizing a revolt. The fate of the revolt, however, depends on a young girl and an untrustworthy criminal.
Mistborn is a saga of martial-arts action, magic, and surprises. The audiobooks are predominantly read by the award-winning master narrator Michael Kramer. Thanks to his smooth crisp intonation, varied characterization, and dramatization, the audiobook is incredibly entertaining and engaging. Kramer handles different characters and accents without any trouble.
Buy Mistborn: The Final Empire, by Brandon Sanderson, narrated by Michael Kramer on Amazon here.
31. Mort, by Terry Pratchett, narrated by Nigel Planer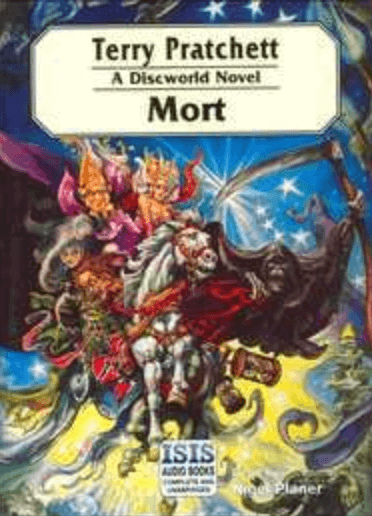 With over 40 books in the collection, the Discworld series by British fantasy novelist Terry Pratchett is tremendously vast and overwhelming. For this reason, Mort is a great place to begin. When Death enlists help from Mort, an awkward yet goodhearted apprentice, he is thrown into the limelight. That's not what the Grim Reaper wants. The young man isn't too shabby, but when Death is your boss things are bound to get out of hand sooner rather than later.
If you have a soft spot for grimdark or dark fantasy, then you will absolutely fall in love with the Mort audiobook. Nigel Planer fires on all cylinders on the narration, making sure every character sounds unique and authentic. Planer's tongue-in-cheek tone and Pratchett's dry humor blend perfectly and render well in audio format.
Buy Mort, by Terry Pratchett, narrated by Nigel Planer on Amazon here.
32. The Name of the Wind: Kingkiller Chronicle, by Patrick Rothfuss, narrated by Nick Podehl/Rupert Degas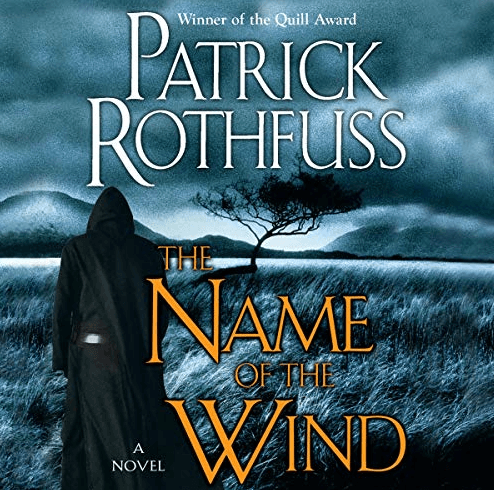 The Name of the Wind is the first book in the Kingkiller Chronicle series which follows the story of Kvothe, a musician, innkeeper, and adventurer who loves magic. Growing up as an orphan in the crime-afflicted neighborhood of a city in the Four Corners of Civilization was not kind to Kvothe, but he made it to tell his story.
The story of Kvothe is narrated by both the American voice actor Nick Podehl and Briton Rupert Degas. Both narrators are extremely talented, and the choice might come down to your personal preference. Nick has done multiple narrations over the years, and his voice techniques are spot-on. In this audiobook, he renders each character with clearly distinct voices. Don't expect a lot of dramatization from these audiobooks, which is great for prolonged listening.
Buy The Name of the Wind: Kingkiller Chronicle, by Patrick Rothfuss, narrated by Nick Podehl/Rupert Degas on Amazon here.
33. Nice Dragons Finish Last by Rachel Aaron, narrated by Vikas Adam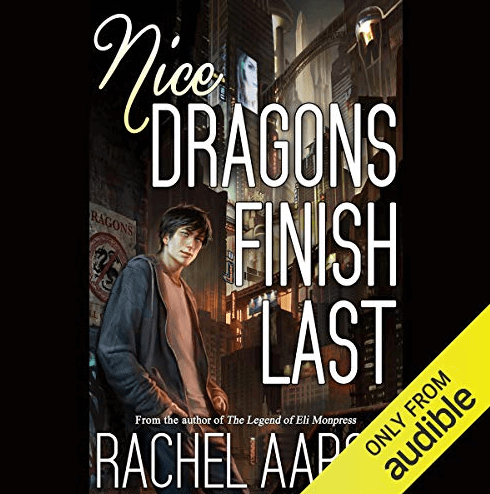 As it turns out, dragons also get picked on. The smallest member of the Heartstriker group, Julius is often bullied by his bigger siblings and relatives. Like most victims of bullying, he decides the only way to survive is to stay out of their way and lay low. This move doesn't bode well with Bethesda, his mom, who thinks it's more of a character flaw than a life hack.
To help Julius learn how to stand up to bullies, Bethesda transforms him into human form and banishes him to the mean streets of Detroit Free Zone (DFZ). Will the small dragon make it among the bullies of the DFZ? Voice actor Vikas Adam's streamlined vocalization allows him to transition seamlessly from the menacing pride of Heartstriker to Julius's lowly tones.  We're impressed by Adam's ability to fine-tune the pace of the story and focus his attention on the characters and their development.
Buy Nice Dragons Finish Last by Rachel Aaron, narrated by Vikas Adam on Amazon here.
34. The Once and Future King by T.H. White, narrated by Neville Jason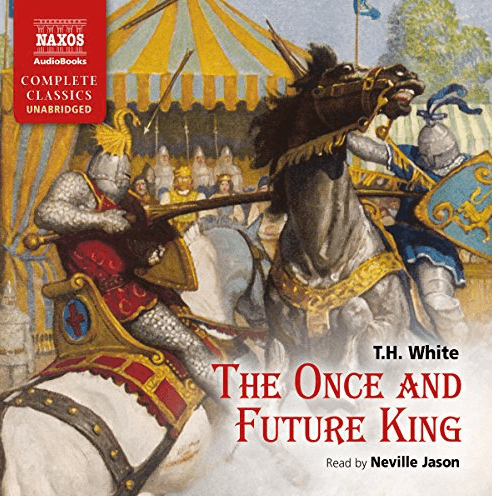 You have probably read a handful of fantasy romps about Camelot, the Sword, Merlin, and King Arthur. The iconic legends seem to resonate well with lovers of epic fantasy, and authors keep retelling their story. Some are good; others are terrible, or downright travesties of production. Although the classic tale has been narrated multiple times The Once and Future King by T.H. White is perhaps the most interesting account of all.
No matter how many times you've heard Arthur's legendary take, this rendition stands out because of White's exceptional storytelling and writing style. Be ready to be wowed by Neville Jason's narration. His vocal style, including several different characterizations, rhythmic narrative voice, and lovely pacing will ship you off to Camelot.
Buy The Once and Future King by T.H. White, narrated by Neville Jason on Amazon here.
35. Outlander by Diana Gabaldon, narrated by Davina Porter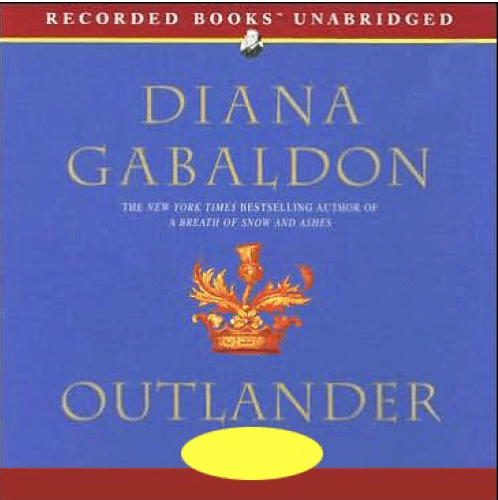 An ongoing series with nine books thus far, Outlander is a historical romance that doubles as a fantasy romance. Soon after its debut, it catapulted to the top of the NewYork Times best-seller list. Its award-winning TV adaptation has taken the big and small screens by storm. If that doesn't sound impressive enough, its fame has even rubbed off on the Scottish town of Inverness which, as a result, has seen a dramatic spike in tourism.
Outlander is now out as a gripping audiobook courtesy of Davina Porter. Often referred to as the master of dialects and accents, Porter has read other cult classics such as Madame Bovary. Even though Outlander is a 32-hour long audiobook, Porter is consistent throughout the narrative, making sure it's as entertaining as it is intriguing.
Buy Outlander by Diana Gabaldon, narrated by Davina Porter on Amazon here.
36. Phoenix Unbound by Grace Draven, narrated by Katherine McEwan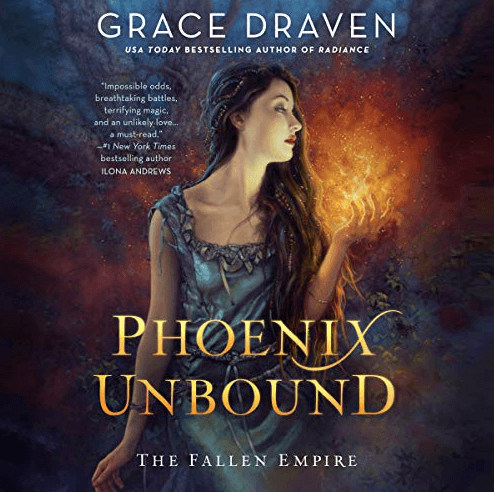 With a story that sounds like it was extracted directly from Hunger Games, Phoenix Unbound is a sweet, steamy, frightening fantasy romance that will make your heart ache. Every village must offer a young lady to be burnt alive to entertain the charnel-house nobles. However, one village has found a way to cheat the system – they have been sending Gilene, a fire mage, for 5 years in a row.
The plot thickens when the gladiator Azarion discovers their ruse. The gladiator has a proposition for Gilene: help me escape from the slave owner or burn to death. Katherine McEwan's classic narration style helps bring this enchanting fantasy story to a dramatic end.
Buy Phoenix Unbound by Grace Draven, narrated by Katherine McEwan on Amazon here.
37. The Poppy War by R. F. Kuang, narrated by Emily Woo Zeller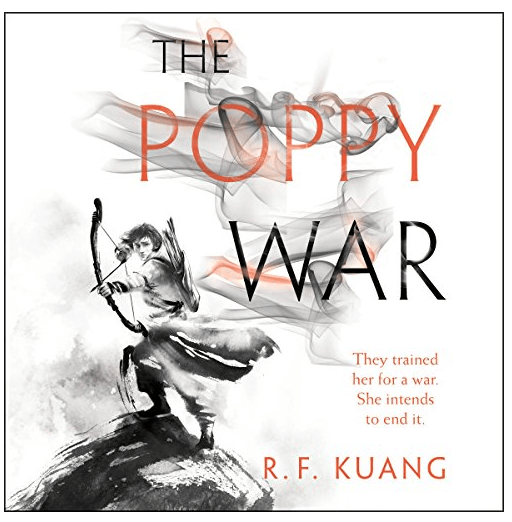 This fantasy book with a special message impresses on many levels. It's quite stunning for a debut book, yet so unassuming and dark it could create its own grimdark sub-genre. It follows Rin, a young girl from an impoverished family who succeeds against all odds to make it into Sinegard's elite military college. The Poppy War is not your typical coming-of-age fantasy story; Kuang manages to squeeze in some aspects of military fantasy without watering down the original tale.
The setting of the story was inspired by post-Opium War China. Emily Woo Zeller taps into her storytelling pedigree to truly capture the many facets of Rin, switching effortlessly from a young girl going against the grain to a brilliant military student. She invents a gallery of voices and intonations to expertly express other supporting characters such as the generals, gods, masters, and students.
Buy The Poppy War by R. F. Kuang, narrated by Emily Woo Zeller on Amazon here.
38. The Purloined Poodle by Kevin Hearne, narrated by Luke Daniels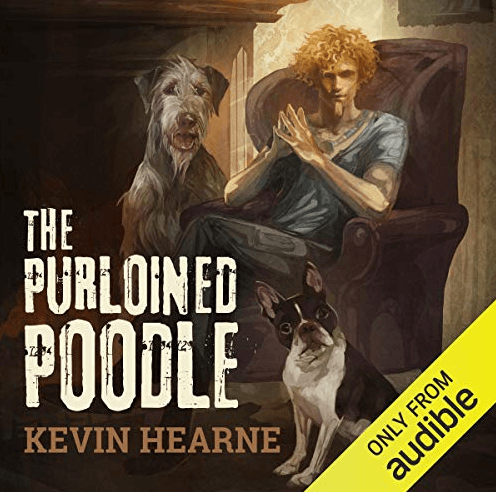 Oberon the Irish wolfhound has a knack for sniffing out trouble, thanks to his stint with Atticus O'Sullivan, the ancient Druid. What's more, he can handle whatever trouble throws at him. When the champion poodle is kidnapped in Eugene, Oregon, Oberon knows the abduction is not an isolated case.
Unfortunately, law enforcement officers don't seem bothered about the missing dogs, assuming they have run away. Oberon decides to take matters into his own hands by tracking down the abductors and reuniting the hounds with their pet parents.
On his part, Luke Daniels did a fantastic job with the narration. The delivery is dead on point and he nailed the voicing of Oberon down to his bravery and detective-esque sense of humor.
Buy The Purloined Poodle by Kevin Hearne, narrated by Luke Daniels on Amazon here.
39. The Raven Boys, by Maggie Stiefvater, narrated by Will Patton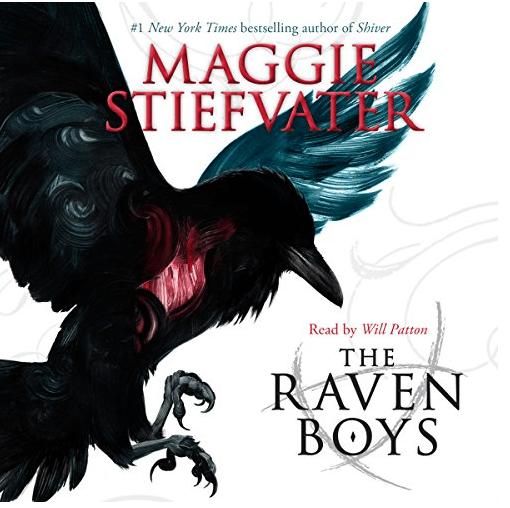 The Raven Cycle is a classic gift that keeps on giving. It's loved by both young adults and adults, and it's not difficult to understand why. Maggie uses skillfully-written prose to capture your innermost and basest fantasies. The Raven Boys is the debut book in The Raven Cycle series, a collection of 4 books that cater to almost all kinds of fantasy fiction fans, be it lovers of supernatural, romance, magic, historical, mystery, or a little bit of grimdark fantasy.
The book is narrated by Will Paton. Maggie's literary and poetic style of writing goes well with Patton's fairly raspy vocalizations. What's more, he manages to create a unique set of voices for the large cast of characters. Will Patton's versatile performance brings this compelling and creative story to a close.
Buy The Raven Boys, by Maggie Stiefvater, narrated by Will Patton on Amazon here.
40. Red Rising, by Pierce Brown, narrated by Tim Gerard Reynolds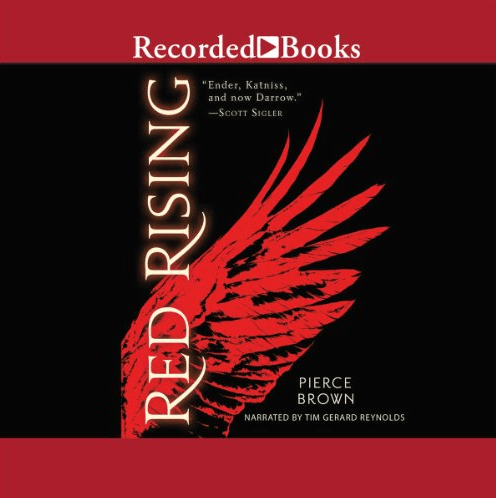 If you're a picky fantasy enthusiast who likes to listen to captivating stories on your long commute, then look no further than the Red Rising audiobook. With the storytelling genius of Irish narrator Tim Gerard Reynolds, this dystopian fantasy authored by Pierce Brown will make your long commutes melt away. Reynolds uses his intense yet somber voice to dramatically inhabit the character of Darrow, making this one of the best fantasy audiobooks you'll ever listen to.
Red Rising is a dystopian fantasy set in a futuristic color-coded world in which Darrow, the protagonist, is a member of Red, the lowermost caste of society. Tired of his own kind being mistreated, exploited, and oppressed by the Golds, he vows to take on this dominant caste by infiltrating the Institute.
To defeat the oppressive Gold caste, however, Darrow must masquerade as one of them. Will he stay true to the cause with all the privileges that come with being a Gold? Dive into this heartwarming narration to discover how it ends.
Buy Red Rising, by Pierce Brown, narrated by Tim Gerard Reynolds on Amazon here.
41. Rivers of London by Ben Aaronovitch, narrated by Kobna Holdbrook-Smith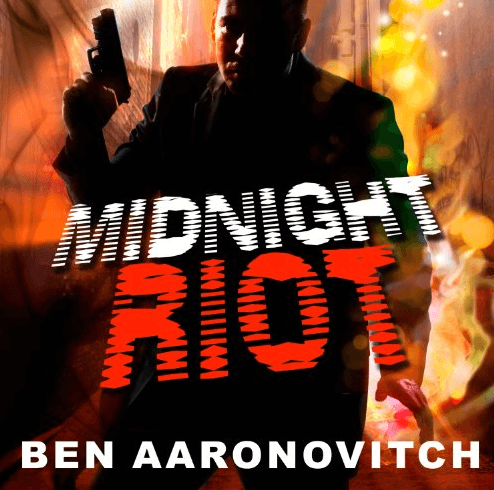 Here's one of the best fantasy audiobooks for urban fantasy-heads out there. Ben Aaronovitch's Rivers of London audiobook is as impressive and engaging as the novel itself. Although it might seem like a Harry Potter-ish fantasy given the presence of dark forces, an apprentice and a wizard, this one stands out in its own right.
It follows the story of Peter Grant, a probationary constable working towards joining the "magical" unit that investigates supernatural incidents in the City of London. When a string of odd murders mushroom all over the city, Grant realizes that he may be biting off more than he can chew. The audiobook was narrated by Kobna Holdbrook-Smith, a British narrator with an expansive voice acting experience. He is a recipient of the Laurence Olivier Award.
Buy Rivers of London by Ben Aaronovitch, narrated by Kobna Holdbrook-Smith on Amazon here.
42. The Shadow Campaigns, by Django Wexler, narrated by Richard Poe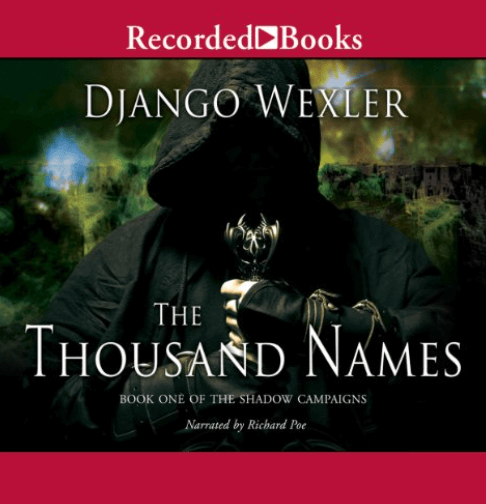 With this debut of the Shadow Campaigns series, the American YA fantasy author Django Wexler elevates his status in the genre. For those who want to listen to a riveting military fantasy, their search should end here. It's packed with all the goodies you'd expect from an excellent military fantasy – epic battles with sorcerers, winning against all odds, military war, macho commanders, tactical fights, and pictures of squad life. Fans of The Black Company by Glen Cook will also find this series very enjoyable.
Right out of the gate, the story's battle tactics are logical, the prose is clean, and the characters aren't too far-fetched. This is an epic military masterpiece with a boatload of magic and camaraderie. The British narrator Richard Poe does a first-class job of storytelling. His voice has that coveted Shakespearean touch, adding charisma and presence to the characters
Buy The Shadow Campaigns, by Django Wexler, narrated by Richard Poe on Amazon here.
43. Six of Crows, by Leigh Bardugo, narrated by Jay Synder, Brandon Rubin, et al.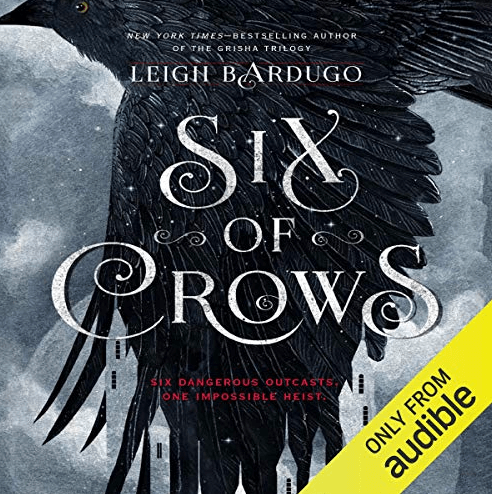 In Leigh Bardugo's Six of Crows, six apprehensive allies join forces to carry out the heist of the century. It doesn't take long before the uneasy partners descend into a highly-competitive, down-and-dirty world where everything and anything goes. With magic, cunning display, and morally questionable yet loveable characters, there is much to like about Six of Crows.
Although the story itself is outstanding, the narration is what makes Six of Crows one of the best fantasy audiobooks of all time. Leigh Bardugo didn't go for two but seven narrators — Jay Snyder, Brandon Rubin, Fred Berman, Lauren Fortgang, Roger Clark, Elizabeth Evans, and Tristan Morris, each voicing different characters. If you think these are rookie narrators, think again —Jay Snyder was the voice behind Peter Clines' mega-hit Ex-Heroes; Lauren Fortgang worked on the Grisha trilogy; Elizabeth Evans was breathtaking on the Throne of Glass series, and David Ledoux narrated a few chapters of Maggie Stiefvater's Shiver.
When it comes to audiobooks, sometimes the way to go is with a big production involving several narrators. This way, all the characters can be unique and assured of having their own distinct voices and personalities.
Buy Six of Crows, by Leigh Bardugo, narrated by Jay Synder, Brandon Rubin, et al. on Amazon here.
44. The Stormlight Archive by Brandon Sanderson, narrated by Kate Reading and Michael Kramer
It is a shame that there are so many less audiobooks read by women narrators, but this might be the best one yet. The award-winning wife and husband duo of Kate Reading and Michael Kramer nailed the narration. With a full cast, and impressive background music effects, you feel that you're at the epicenter of Brandon Sanderson's fantastic magical story.
Kramer did a bang-up job characterizing Rock, while Kate's voice makes Shallan feel and sound authentic. Having the two narrators on deck adds a nice variation and authenticity to The Stormlight Archive.
Buy The Stormlight Archive by Brandon Sanderson, narrated by Kate Reading and Michael Kramer on Amazon here.
45. The Strange Case of the Alchemist's Daughter, by Theodora Goss, narrated by Kate Reading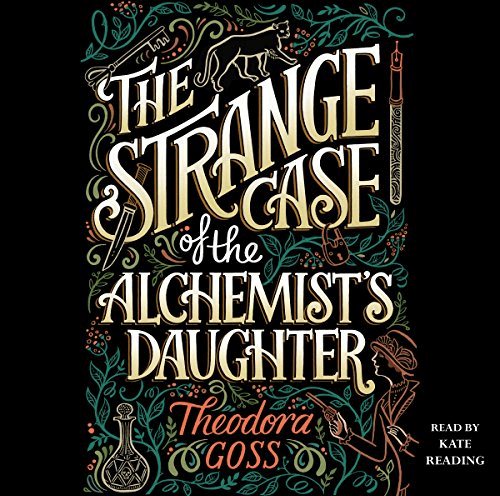 Mary Jekyll is lonely and without a single penny to her name following her parents' demise. She's curious about the secrets her enigmatic dad may have been hiding from them. In the process of investigating her father's mysterious past, Mary discovers the hideout of a highly sought-after murderer and her dead father's friend, Edward Hyde. To sweeten the deal, there's a handsome reward that could lift her out of abject poverty for any piece of information that will lead to Hyde's arrest. But nothing is as easy as it sounds!
Voice actor Kate Reading lends voices to a surprisingly large number of female characters in this brilliant page-turner. It's remarkable how she managed to resist caricatures and keep Jekyll's voice calm and collected. The Strange Case of the Alchemist's Daughter is one of the best fantasy audiobooks you can get if you like historical fantasy fiction. This book won the Audie Award for Fantasy.
Buy The Strange Case of the Alchemist's Daughter, by Theodora Goss, narrated by Kate Reading on Amazon here.
46. The Sword of Shannara, by Terry Brooks, narrated by Scott Brick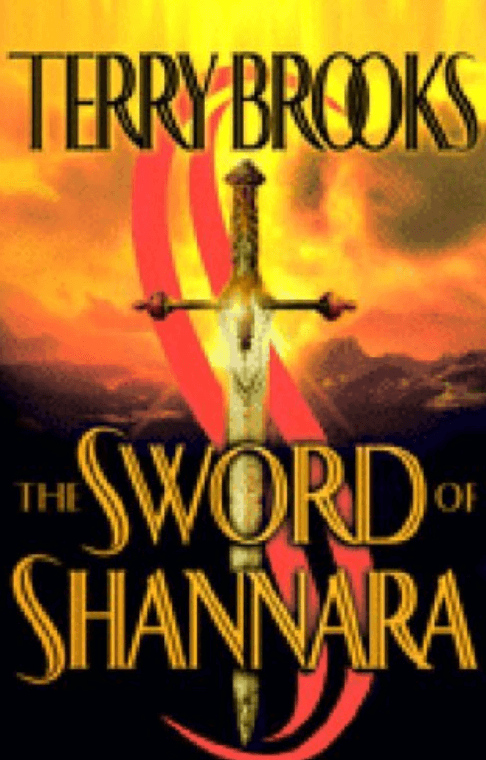 Having lived in serene Shady Vale for most of his life, Shea Ohmsford had no knowledge of the troubles and tribulations the rest of the world experienced. The allegedly dead Warlock Lord is said to be blood-thirsty and planning to destroy the land. There is only one weapon that can work against the Warlock Lord: the Sword of Shannara. There's more, though.  The sword can only work when used by Shea because he's the only true surviving heir of Shannara. The bad news is that the Skull Bearer is also pursuing him…
Narrator Scott Brick reads the story. He's an outstanding storyteller who knows how to represent the characters. His varied characterization is also right on spot.
Buy The Sword of Shannara, by Terry Brooks, narrated by Scott Brick on Amazon here.
47. Tigana, by Guy Gavriel Kay, narrated by Simon Vance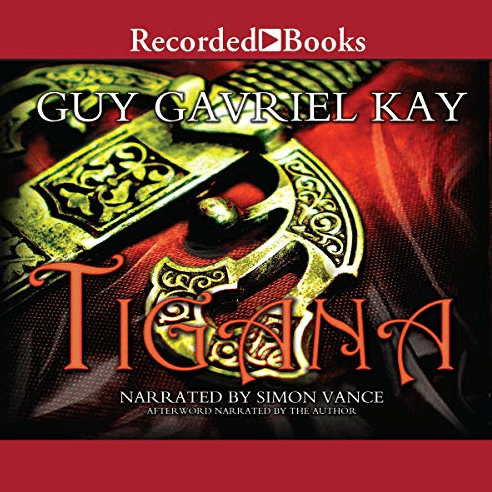 Guy Gavriel Kay's Tigana is a delightful fantasy story replete with sweeping betrayal, love, war, politics, magic, and sorcery. Only native Tiganians can hear or speak Tigana and remember its secret location. However, there's a small brood of rebels who are trying to join forces in order to drive out the evil sorcerer who threatens to destroy Tigana. Will they stand strong to defeat the enemy or fall flat in the face of betrayal?
With an Audie Awards winner running the narrations, you can expect this audiobook to be nothing short of outstanding. Vance is a flawless narrator who knows how to tweak the tone and pace to generate nuanced and vivid characterizations.
In Tigana, Vance makes use of an awesome gallery of accents to differentiate the rather large cast, helping make the story more engaging and intimate as the gut-wrenching events unfold. His consummate storytelling skills are aptly designed for an especially long novel like Tigana.
Buy Tigana, by Guy Gavriel Kay on Amazon here.
48. The Underground Railroad by Colson Whitehead, narrated by Bahni Turpin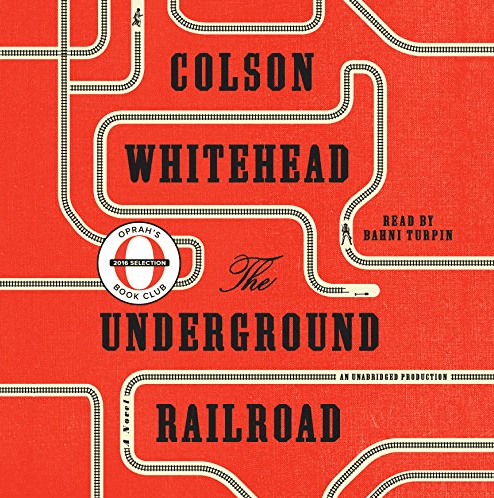 Fantasy enthusiasts who prefer listening to audiobooks over reading will be happy with narrator Bahni Turpin's reading of Colson Whitehead's The Underground Railroad. Turpin is known for his versatile style of narration which is picture-perfect for such an influential historical fantasy.
The novel tells the story of Cora, a Georgian cotton plantation slave. While life is certainly tough for every slave, it's even worse for Cora because she seems to be an outcast even among her own kind. Having been through hell in the hands of the new plantation owner, she decides to make a run for it up north via the Underground Railroad. The plot thickens when Cora accidentally kills a white boy who attempts to restrain her. An all-out hunt for Cora is on.
It's amazing how Turpin makes light work of vocalizing characters with different accents, races, and ages. The way she switches from depicting the brazen white slave catcher to an emotionally-charged Cora is simply mind-blowing. Trust us; this is one of the best fantasy audiobooks you'll enjoy listening to right now.
Buy The Underground Railroad by Colson Whitehead, narrated by Bahni Turpin on Amazon here.
49. The Warded Man, by Peter V. Brett, narrated by Pete Bradbury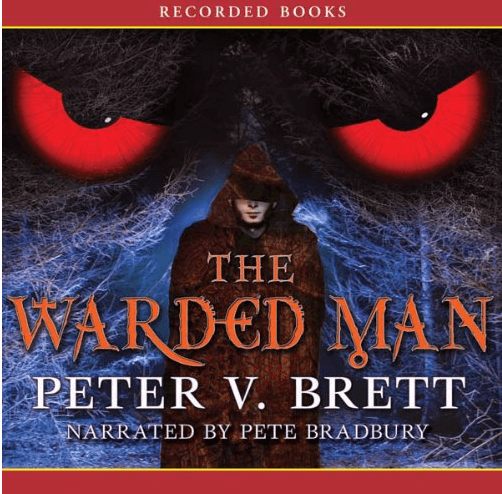 Peter V. Brett's The Warded Man is an epic fantasy set in a dark world replete with sorrow, agony, and soul-crushing oppression. A grimdark tale like this deserves an equally dry narration that paints a clear picture of how cruel the world is. You can count on none other than Broadway veteran Pete Bradbury.
Note that The Warden Man is the debut book in the five-part Demon Cycle series. It's the best fantasy audiobook in the series, as well. It's a perfect listen if you love dark, dry humor and heroic events sandwiched into your epic fantasy. The other books in the series have not quite lived up to the hype created by The Warded Man, though.
Buy The Warded Man, by Peter V. Brett, narrated by Pete Bradbury on Amazon here.
50. The Wheel of Time, by Robert Jordan, narrated by Michael Kramer and Kate Reading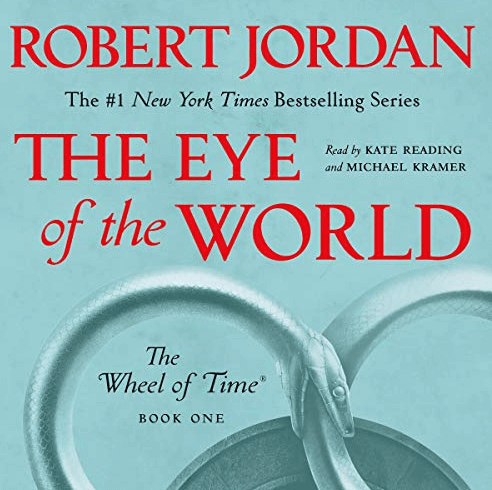 Robert Jordan has taken a dominant position in the world of fantasy fiction, ranking among such originators as C.S. Lewis and J.R.R. Tolkien. Whether you love or hate it, The Wheel of Time series has played a major defining role in the genre of fantasy fiction.
For this audiobook, Jordan contacted two of the most highly-regarded narrators in the business, Michael Kramer and Kate Reading. Kramer has won several awards for his audiobook narrations, but his work for this series certainly stands out. His deep baritone voice, vibrant characterization, and dramatization make this audiobook easy and pleasant to listen to.
A recipient of 3 Earphones Awards, Kate Reading completely inhabits the female protagonists in the story. Together, Kate and Kramer lend the audiobook the character diversification it needs, making it sound steady and believable.
Buy The Wheel of Time, by Robert Jordan, narrated by Michael Kramer and Kate Reading on Amazon here.
51. A Wizard of Earthsea, by Ursula Le Guin, narrated by Rob Inglis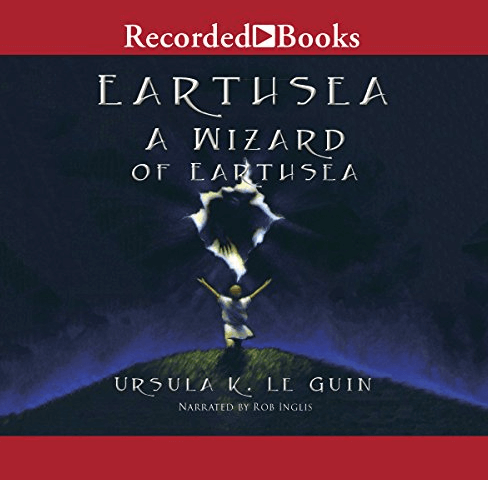 Ursula Le Guin is to fantasy fiction what Mary Higgins Clark was to suspense thrillers: the queen of fantasy! Her six-book Earthsea Cycle series clearly demonstrates why that is so. In the debut entry, A Wizard of Earthsea, Ged, the sorcerer, has recognized the awful sins he committed on the world in his ultimate quest for knowledge. What follows is his bold and heartwarming bid to make amends for everything he did.
Rob Inglis gets a stellar 5-star rating for his narration. His simple approach to the narrative makes the story sound as if it's being told by the guy next door. His use of dramatization, volume, and precise pacing help weave one of the best fantasy audiobooks for the modern fiction lover.
Buy A Wizard of Earthsea, by Ursula Le Guin, narrated by Rob Inglis on Amazon here.
52. A Wrinkle in Time, by Madeleine L'Engle, narrated by Hope Davis, Ava DuVernay, Madeleine L'Engle, and Charlotte Jones Voiklis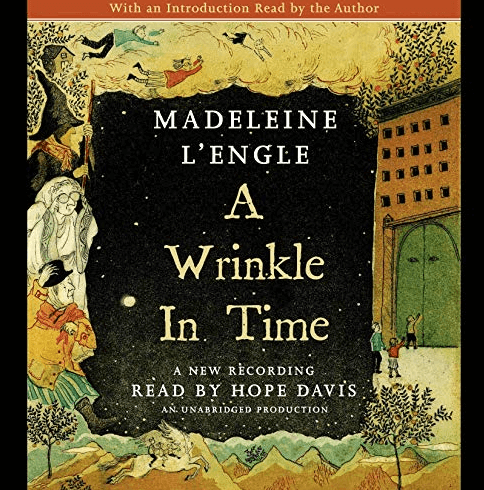 Closing out this list is the well-considered cult-classic, Madeleine L'Engle's A Wrinkle in Time that narrates the story of 3 children — Calvin O'Keefe, Charles Wallace Murry, and Meg Murry. When their father travels through time and space, the trio must venture into the 'otherworld' in an attempt to rescue him. What follows is an interesting adventure fantasy tale that's full of awe, magic, and space travel.
The film tie-in audiobook brings a special introduction narrated by director Ava DuVernay. The afterword is narrated by the author's granddaughter Charlotte Jones Voiklis and the foreword is read by Madeleine L'Engle herself. The rest of the book is narrated by American actress Hope Davis.
She delivers picture-perfect narration that captures L'Engle's tight prose and imaginative storyline. She devises unique voices for the various characters.  Of special note are her voicings for enthusiastic Calvin and sulky Meg. This is one of the best fantasy audiobooks sure to delight any listener 10 and up.
Buy A Wrinkle in Time, by Madeleine L'Engle, narrated by Hope Davis, Ava DuVernay, Madeleine L'Engle, and Charlotte Jones Voiklis on Amazon here.
A Beginner's Guide to Fantasy Audiobooks
About Audiobooks
If you're like most fantasy fiction fans, then you might have ditched traditional books for audiobooks. But if you're a newbie to the world of audiobooks, you may be wondering what exactly an audiobook is. As you may have guessed, an audiobook is simply an audio version or recording of a book.  These are often available in a downloadable digital format.
Some authors choose to narrate their books; for others, famous actors may be hired to read aloud popular bestsellers. Think of your favorite fantasy book being narrated or read aloud by Morgan Freeman, Cate Blanchett, Tom Hanks, or even Sofía Vergara.
Note, however, that most audiobooks are narrated by professional voice actors, often embellishing the text with tonal inflection to add a layer of nuance and some pizzazz to the story. There is no doubt that talented narrators make the best fantasy audiobooks because they give characters a whole new dimension to the story and really bring the fantastical tale to life.
Reasons to Embrace Fantasy Audiobooks
Many people appreciate the smell of a new book and the feeling of the pulp while flipping through pages.  So some hesitation about a new format is understandable.  If you've been reading eBooks and traditional books, listening to audiobooks might seem like you are missing something. But a well-produced book does not mean you are losing out on anything.
Here are great reasons why listening to an audiobook may just be the best way to "read" a fantasy story.
— Bring the action closer
A beautifully-written fantasy book makes you completely lose yourself in the story. That's precisely where an audiobook can enhance the experience. With the right narrator, an audiobook can make the fantasy story truly immersive and bring characters to life.
A good narrator can infuse unique mannerisms, voice, and tone to help spruce up the "reading" experience. This helps you connect with the characters and make you feel as if you are in their magical and wonderful world. Whether they are cowardly dragons, brave hobbits, or wise rabbits, you can expect their adventures, sorrows, and triumphs to appeal to your imagination in a whole new and exciting way.
— Say adieu to mundane housecleaning, commutes and travel
For a smart reader, audiobooks are not necessarily meant to replace ebooks and traditional books. Their purpose is to spice up your reading habits. After all, reading a book can be difficult when you're vacuuming, cooking, exercising, walking, and pretty much any other scenario where your eyes are engaged.
Audiobooks are ready-made for these otherwise mundane activities. Whether you plan to listen on your long haul flight, as you commute to/from work, or while out walking, the best fantasy audiobooks have the potential to delight and keep you entertained.
— They enable multi-tasking
If you enjoy multitasking, audiobooks can fit seamlessly into your routine.
Want to read while folding laundry? With an audiobook, you don't have to be torn between going for a run and reading. Everything from exercising to shopping for groceries to commuting and much more becomes more fun and exciting when you're listening to the best fantasy audiobook. The hands-free nature enables you to be as productive as you want, in many ways.
— Get more for less
Most audiobooks are available at a fraction of the price of the physical book. Once you know where to find the best fantasy audiobooks, you will be surprised by the number of extras and goodies that come with them: behind-the-scenes insights, sound effects, music, podcasts, author interviews, you name it. These goodies will certainly spruce up your 'reading' experience.
— The real magic is in the narrator
Are you a sucker for Meryl Streep voice antics? What about Morgan Freeman's heavenly voice? You don't have to wait for a year or so for another blockbuster film featuring your A-list stars to be released. Thanks to audiobooks, you can indulge anytime by listening to your favorite celebrities read them aloud.
— Meet you reading goals faster
Most readers find that a story moves along faster when you listen to an audiobook than reading the actual book. This is partly because you can listen to audiobooks at any time, wherever you may be, whether you're at home making dinner or on the train on your way to the office. Besides, you can always crank up the narration speed.
— Audiobooks are for everyone
It's never too late (or too early) to cultivate the soul-nourishing habit of reading. If you hate reading an actual book, no problem; audiobooks can easily and quickly change your opinion. Audiobooks are often  a huge hit with people who love to read.
For those who don't have the space or time to read, listening to audiobooks may be their best bet. Of course, they are an ideal medium for those who can't read for medical or other reasons.
How to Select the Right Audiobook
Like all other book formats, not all audiobooks are created equal. Here are some important qualities that may help determine the best fantasy audiobooks:
The choice of narrator: The choice of narrator will make or break the audiobook. There's no doubt about that. For most avid fantasy readers, a professional voice actor will do the trick. These actors have the training and expertise to lend full dimension to the characters.
Most people favor a soothing voice (that's not to say a lulling voice) that's sweet to the ear, so they don't get tired while listening. Depending on your preference, you may also want the narrator's voice to have the right amount of depth, bass, or baritone.
The narrator's accent: A good fantasy audiobook must be voiced by a lovely sounding narrator. However, the narrator's accent may also matter. Once again, the choice here often boils down to your personal preference.
Many readers enjoy British accents; others strictly fancy listening to an American accent. Australian, Scottish and Irish are other popular accents you should consider.
Female vs. male narrator: Most people don't much care whether an audiobook is narrated by a female or male voice actor, others have a specific preference. For this reason, some audiobooks go the extra mile by letting female and male narrators voice characters of respective genders. This makes the story more immersive and engaging.
Acting skills of the narrator: Not all actors have the right skill set to bring different characters to life. The most skilled narrators change their tone, speaking mannerisms, and voice inflections to make each character more believable and unique.
Extras: Have you ever wondered what makes top-tier movies and TV shows so gripping and entertaining? In the same way, the best fantasy audiobooks include audio-enhancing ingredients like background music, sound effects, and other embellishments to build a positively three-dimensional story.
Don't forget that the best fantasy audiobooks start with a great story, which takes us back to the author's writing. After all, not even the best professional voice actor can salvage a poorly-written fantasy story with half-baked characters.
Getting Started with Fantasy Audiobooks
Fantasy audiobooks are available for thousands of titles, from a variety of authors and on multiple platforms. You may be asking yourself: where can I get fantasy audiobooks?  You have myriad options. Free and paid subscription platforms are available, most of which allow you to download their audiobooks for offline listening.
Nearly all audiobook subscription services give you both online and mobile access via a downloadable app, so you can listen to your favorite title on any device. You may also enjoy a free trial or grace period during which you can get a feel for their collections. It doesn't hurt to give several a try so you can see for yourself if they're worth your time and dime.
Free Subscription Domains
If listening to audiobooks sounds like your cup of tea, trying a few titles for free first may be your safest bet. Many classics have been released to the public domain. These are mostly fantasy books that are out of IP or copyright. Their audio versions are available to download for free via platforms such as Libby, LibriVox, and Hoopla.
To be quite frank, you will not find many good fantasy audiobooks on these free platforms, unless you fancy the really old (and gold) stuff. Most of them were voiced by volunteers, so the sound quality and narration may not be up to scratch. Occasionally, you'll find a gem, though.
Another popular avenue is to get an app that connects you to local libraries, authors, and other providers of audiobooks. For those who want to score free audiobooks this way, Overdrive may be a great place to start. It's an all-in-one package with an app, an online platform, and an e-reader, all of which give you access to titles available from nearby libraries. Make sure you have your student ID or library card handy.
Paid Subscriptions Services
It's no big secret that the best fantasy audiobooks are available from paid subscription services. Here are some of the leading paid platforms:
(a) Libro.fm
How it works: Libro.fm is a paid subscription platform that works in a unique way. It lets you directly purchase audiobooks via your local bookstore. You can access audiobooks through a monthly subscription of $14.99 which gives you credit for one title of your choosing. You can opt for an à la carte plan in which you only pay for what you listen to.
What makes it stand out is that all audiobooks you buy on Libro.fm are yours for the taking. They will be yours forever, even if you change your membership plan or cancel your membership.  If that doesn't sound convincing enough, half of the subscription fee you pay will go to a local bookstore of your choice.
Getting started: With a user-friendly mobile/tablet app and a charitable link to your local bookstore, Libro.fm has become the go-to platform for most readers. Getting started with the platform is easy. Just create a free account and pick an independent store you want to support. You can also give a subscription as a gift of a one-, three-, six-, or 12-month membership to your loved ones via Libro.fm.
(b) Audible by Amazon
How it works: Amazon's Audible is the leader in audiobook subscription and purchase. It offers a vast selection of audiobooks and works on any device that has an Audible app. You get an audiobook by making a one-off purchase or get unlimited access through an optional monthly/yearly subscription. In addition to fantasy books, Audible covers a wide range of genres, running the gamut from biographies to self-help and literature.
Getting started with Audible: To get started, you must have an Amazon or Audible account. As a new customer, you can try Audible for free for 30 days, during which you will get one audiobook at no cost as well as 2 Audible Originals. You can cancel at any time without incurring any charges until the 30-day period elapses, after which you will pay a monthly subscription of $14.99.
(c) Scribd
Dubbed the 'Netflix of books', Scribd is primarily a multilingual publishing platform that offers a decent range of fantasy audiobooks. It also boasts an unlimited subscription to magazines, audiobooks, and books for a simple fee of $9.99 per month. If your device accepts the Scribd app, you will have access to their entire library.
Getting started with Scribd: Like Audible, Scribd gives you a free 30-day trial. During this period, you will have unlimited access to everything on the platform, including books, audiobooks, and self-published works.
Bottom line: When it comes to fantasy audiobooks, Scribd and Audible are simply unmatched in terms of collection size and variety. However, you can still find some treasures on other platforms that include Blinkist App, Kobo, Audiobooks.com, Walmart Audiobooks, Google Play Books, and Apple Books.
How to Listen to Fantasy Audiobooks
Most paid and free subscription services allow you to listen to audiobooks on virtually every device, including your laptop, desktop, smartwatch, tablet, or smartphone. The type of device you have and the apps offered by the platform will generally determine how you will listen to the audiobooks.
Both Android and Apple tablets, smartphones, and smartwatches will give you access to practically all audiobook apps out there, including the Audible app, Scribd app, Libro.fm app, Libby app by Overdrive, Apple Books, etc.
Those who want to improve their audiobook listening experiences should keep the following tips in mind:
– It pays to sample the audiobook first
Paying $15 for a flimsy audiobook can rattle even the best of us. We suggest you listen to a sample of the audiobook before committing to it monetarily. With platforms like Amazon's Audible, listening to a sample is as easy as pressing a button. This way, you can get a sense of the story and the narrator's style and voice.
What if you're thinking of getting a subscription membership? Simple: take advantage of the free-trial offer. Having 7-30 days to sample your favorite fantasy authors is more than enough.
– Consider reading along
When you listen to an audiobook and read the book at the same time, you will make the experience much more enjoyable and pleasant. This is particularly beneficial for children who enjoy reading fantasy for fun or school.
– Play around with the narration speed
Whether you're listening to an audiobook online or using an app, you'll typically have the choice of tweaking the narration speed. Try speeding or slowing it down until you hit the sweet spot. You may have to do a little bit of experimentation with each audiobook.