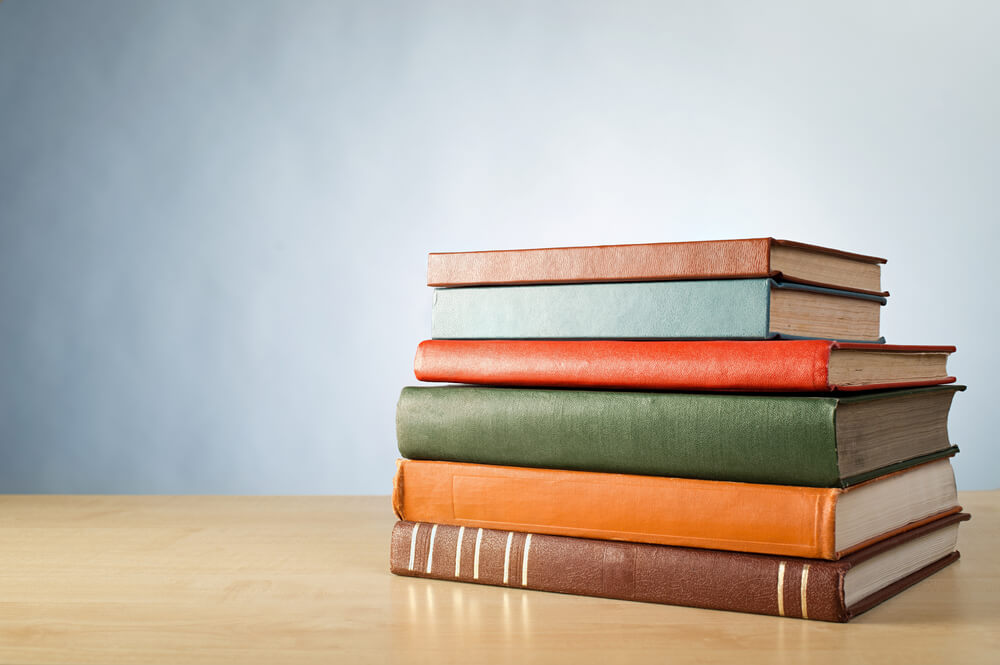 The science fiction genre is like a big tent. There are many sub-genres within the category. Among them are action/ adventure, romance, time travel, and even genetic engineering sci-fi books. One of the biggest and most interesting niches within sci-fi, though, are the ones that fall into the military science fiction class. Why are military science fiction books so popular?
Science fiction, by definition, has two elements. First is the science, which can be real, partially based on modern science, or completely imagined by the author. The second element is the fiction. Sci-fi authors create new worlds based in the past, the near future, the distant future, or in an alternate present-day universe. One of the best and easiest vehicles for imagining these fictional worlds and using incredible science is the military.
For over 100 years, science fiction authors have asked themselves questions about the future. In this new world, who will the military fight? Armies? Citizens? Aliens? What technology will they use to do it? These questions and a host of others have resulted in a plethora of amazing military science fiction books over the years. If you are interested in diving into this genre for the first time or already love military science fiction and want to read more, here is a list of the best military science fiction ever written.
1. The War of the Worlds – H.G. Wells – 1898
Amazon
This H.G Wells' classic is one of the earliest, best, and most well-known works of military science fiction of all time. Wells tells the story of Martians coming down to Earth bent on destruction and facing down the might of the turn of the century British Army. This military conflict is so vivid and real, it actually caused a panic in real life when it was read on the radio in 1938. This book so defines the military science fiction genre that if you are interested in reading any military science fiction books, this is the best and most logical place to start.
2. Starship Troopers – Robert A. Heinlein – 1959
Amazon
This book has become celebrated as much for being a favorite work of military science fiction by author Robert A. Heinlein, as it is due to the cult-classic nature of the polarizing 1997 movie starring Casper Van Diem, Dina Meyer, and Denise Richards. The book is a classic in its own right, telling the story of soldier Johnny Rico as he navigates military service in a future ruled by a military government known as the Terran Federation. In addition to being part of the military science fiction genre, the novel also deals with themes like coming of age, societal moral decline, and the Cold War.
3. Slaughterhouse-Five – Kurt Vonnegut – 1969
Amazon
This is more than just one of the best military science fiction works, it is a true classic of American literature. Vonnegut draws on his own military experience and his time as a German POW during WW!! to tell the life story of Billy Pilgrim. Pilgrim is a soldier and the book jumps around from his young life to his time in World War II, to his life after the war. It even goes into Pilgrim's time travel and the period where he was captured and placed in an alien zoo on the planet Tralfamadore. This book has a little bit of everything including a strong anti-war message hidden within one of the most famous military science fiction books ever written.
4. The Forever War – Joe Haldeman – 1974 
Amazon
Many fans of the genre consider this Joe Haldeman classic to be the best military science fiction story ever written, so it is no surprise that this book took home numerous awards in the mid-1970s. The sci-fi plot draws many parallels from Haldeman's own service in the Vietnam War. The story is about William Mandella, a human soldier who travels lightyears ahead in time to fight a race of alien clones known as Taurans. As a soldier, Mandella travels through time and space without aging normally and must deal with massive changes on Earth when he returns, along with the feeling that he is fighting a completely meaningless war.
5. Armor – John Steakley – 1984
Amazon
Another classic of the genre, this novel by John Steakley has two separate plot threads that start out independently and eventually come together so that both can be resolved and understood more thoroughly. The story is set in a far-off future where humans are at war with 9-foot-tall aliens known as ants and the human military dons a powerful exoskeleton (the titular armor) to fight these creatures. One plot revolves around a military assault of the planet Banshee, while the other plot is about Sanction, a human research facility that is attacked by interstellar pirates. When the two plots finally merge toward the end of the book, things really get interesting.
6. Valor's Choice – Tanya Huff – 2000
Amazon
This is the first entry in the Valor's Confederation series by acclaimed Canadian sci-fi writer Tanya Huff. It is about a strong female lead character, Staff Sergeant Torin Kerr. In this first book, Kerr and her platoon of space marines are reassigned to a mission that should be easier and much less dangerous than some of their previous ones. Their mission to the realm of Silsviss is supposed to be strictly diplomatic but when they get reports of their sworn enemies, The Others, in the area, the mission may not be as smooth as first believed. One interesting point about this series is that the 6th book, An Ancient Peace, veers the series off into a spinoff, semi-series known as the Peacekeeper series.
7. A Hymn Before Battle – John Ringo – 2000
Amazon
This is the first book from John Ringo's sprawling and epic Legacy of Aldenata military science fiction series. It covers the beginnings of the Posleen War, which is the central incident of the series. In this book, the humans of Earth are contacted by an advanced alien race known as the Galactic Federation. This federation is under attack from the violent and dangerous Posleen aliens. Since the Galactic Federation is unable to defend themselves, they turn to the mighty militaries of Earth to help by providing them with the futuristic and advanced weapons they need to do it. As the Earth army fights the Posleens, they learn that the Galactic Federation might not be exactly what they seem.
8. The Praxis – Walter Jon Williams – 2002 
Amazon
The author, Walter Jon Williams, combines multiple sci-fi subgenres in his Dread Empire's Fall series including military, action-adventure, space opera, and cyberpunk. The Praxis is the first book in this series. The dread empire, also known as the Shaa, has enslaved and ruled most of the universe for years. When it appears they are on the brink of collapse, another evil species, the Naxid, plot to overthrow their rulers and take control of the universe themselves. The only chance for freedom for the galaxy lies in the hands of a naval officer named Gareth Martinez and his pilot partner, Caroline Sula.
9. All You Need Is Kill – Hiroshi Sakurazaka – 2004 
Amazon
This entry on the list of best military science fiction is a Japanese "light novel" (similar to YA novels in the U.S.) that has become well-known around the world. You might think you have never heard of this book, but chances are that you are at least somewhat familiar with the 2014 Hollywood movie adaptation starring Tom Cruise and Emily Blunt called Edge of Tomorrow. The story of the book is about Keiji Kiriya, a United Defense Force soldier fighting to defend Earth from an alien invasion. When he is killed in battle, he finds himself alive again at the beginning of the same day he was killed. Kiriya stays caught in this loop of death and reincarnation until he meets another "looper", U.S. special forces soldier Rita Vrataski. Together, they try and plot a way to end the loop and win the intergalactic war.
10. Old Man's War – John Scalzi – 2005 
Amazon
Most of these military science fiction novels deal with a young, fresh-faced character ready to hit the battlefield and kick some butt. The Old Man's War, as the title of the book and the subsequent series suggests, is not about a naïve young soldier. Author John Scalzi's take on military science fiction deals with a 75-year-old main character, John Perry, deciding to join the Colonial Defense Forces. This army is the military machine that Earth uses to fight aliens for the right to colonize inhabitable planets around the galaxy. The army wants old people's knowledge so they can transfer their consciousness to a new, genetically engineered soldier body to fight these outer space battles. If you like this first book, you will surely enjoy the other five in this series.
11. The Lost Fleet: Dauntless – Jack Campbell – 2006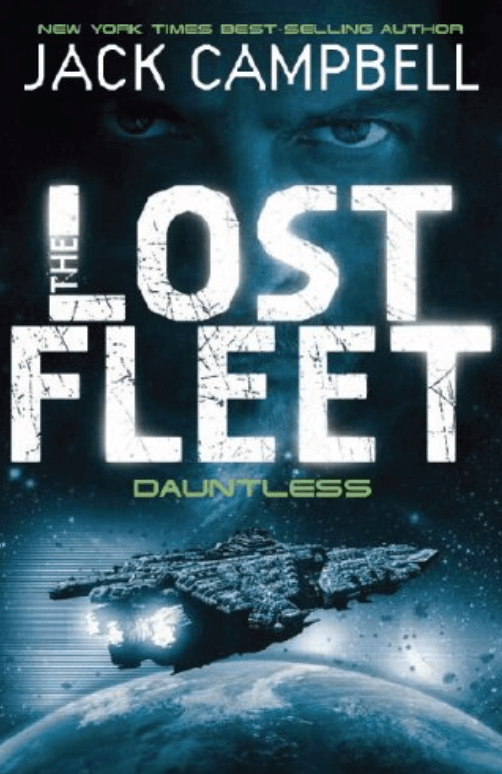 Jack Campbell is the pen name of prolific military science fiction writer John G. Hemry, a retired Naval officer. Of all his series, The Lost Fleet series, for which this is the first book, may be his finest work. Book 1 of the series sets up all that is to follow by telling the story of John 'Black Jack' Geary. The events are set a century into an interstellar war between the Alliance and the Syndicate Worlds. Geary made a heroic last stand at the beginning of the war and went missing or was killed during it, making him a legend and a hero to the Alliance. 100 years later, the Alliance finds Geary's damaged escape pod where he has been in suspended animation all this time. Geary must now go back to leading his side in the war while trying to come to terms with his legendary status within the Alliance.
Buy The Lost Fleet: Dauntless – Jack Campbell on Amazon here.
12. Death's Head – David Gunn – 2007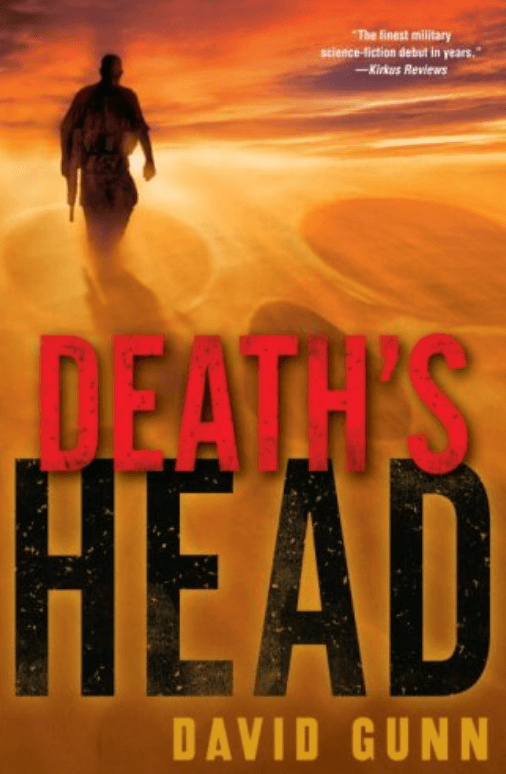 This work of sci-fi military fiction is the first in the David Gunn series that takes its name from this first book. Gunn writes military science fiction a little differently than many on this list and adds a bit more noir stylings to his stories. A perfect example of this is the protagonist of this book. Sven Tveskoeg is not the typical hero that you find in many of these military-based sci-fi novels. He is more of a classic antihero. A former high ranking military officer who was demoted for a bad attitude, he is drafted into an elite special unit for assassins called Death's Head. Sven is sent on suicide missions on faraway planets but if anyone can survive and kill whoever needs to be killed, he is the guy to do it.
Buy Death's Head – David Gunn on Amazon here.
13. One Day on Mars – Travis S. Taylor – 2007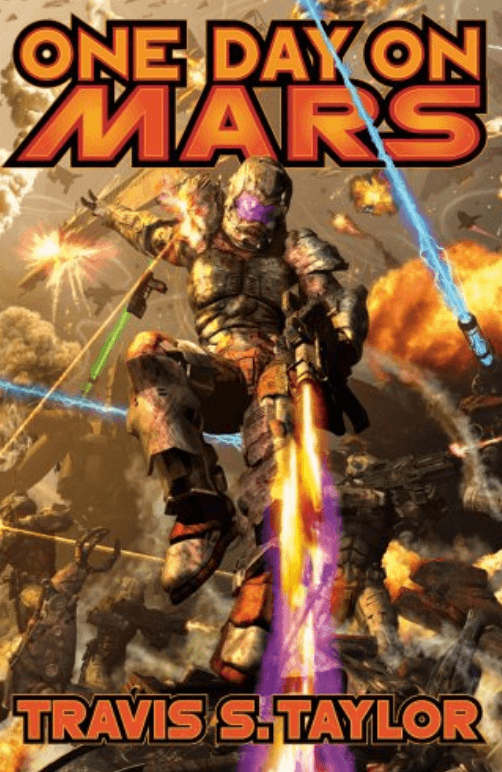 The Amazon review of this book describes it as being like the hit Kiefer Sutherland TV-show 24 but set on Mars. That is really all you need to know about this book and what a suspenseful, page-turning novel this is. If you need a little more, though, the day in question involves a senator from Earth.  His family gets caught in a battle between two groups, a group of Mars separatists and military from Earth, fighting in incredible, futuristic, mechanical warrior suits. The coolest part of this book beyond the nail-biting action is the science and technology. It should come as no surprise that Taylor is not only an author but also a scientist and aerospace engineer.
Buy One Day on Mars – Travis S. Taylor on Amazon here.
14. Forging Zero – Sara King – 2013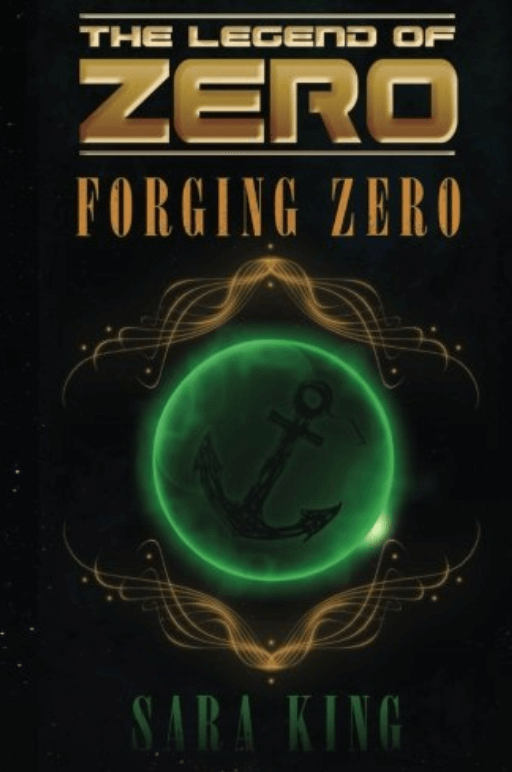 Earth has been taken over an evil alien empire that is using humans as disposable soldiers in their intergalactic war. When Joe Dobbs, a 14-year-old human, gets taken to alien basic training, he finds out exactly how dispensable the humans are to the aliens. What Earth's overloads don't know is that there is a prophecy that Dobbs will become the person to finally take down the alien Congress. This is the first book in Sara King's excellent The Legend of Zero series. It introduces the series and sets up what is to come while making the best military science fiction books list because of Dobbs's time in alien boot camp.
Buy Forging Zero – Sara King on Amazon here.
15. Terms of Enlistment – Marko Kloos– 2013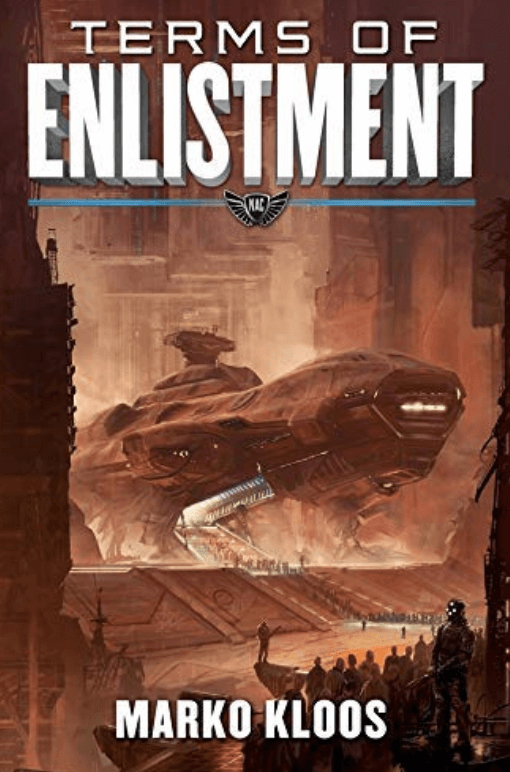 Although Marko Kloos is a relatively new sci-fi military writer, his Frontline series has already put him in a class where he is mentioned with some of the luminaries of the genre on this list. If you are going to jump into this great military sci-fi series, you should start with this book, although the next book of the series, Lines of Departure, is widely considered his best work to date. This book sets up the series by introducing Andrew Grayson and describing how grimy and overcrowded the North American Commonwealth has become. Grayson's only realistic way off of Earth and to a better place is by enlisting in the military. Once he does though, he finds out that intergalactic military service is no easy task.
Buy Terms of Enlistment – Marko Kloos on Amazon here.
16. Unbreakable – W.C. Bauers – 2015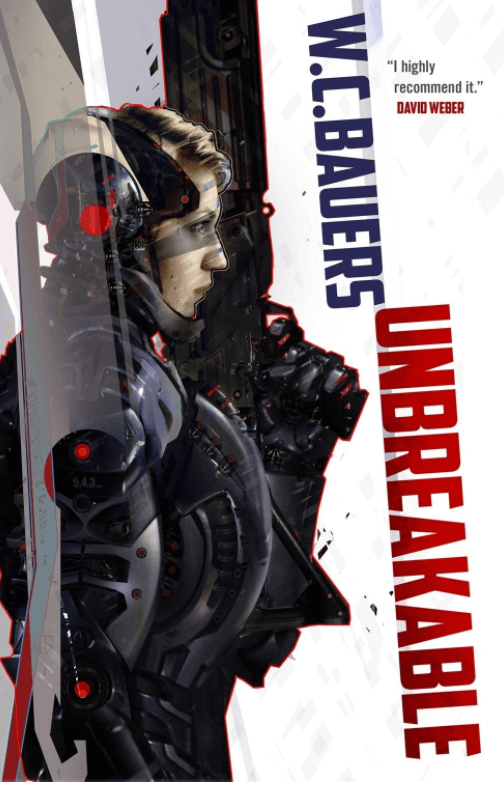 Here is another book on the list that has been written in the last decade but has already had critics draw comparisons to some of the great classics such as Starship Troopers or Old Man's War. It is part of W.C. Bauers' Chronicles of Promise Paen series which follows Promise Paen, the main character as she fights battles on her home planet of Montana. Promise is an incredibly strong female lead character and a true heroine in these books. In this first book, Promise leads the Republic of Aligned Worlds (RAW) back to her homeland, the backwater planet of Montana, to stop a rash of pirate raids. Coming back home brings up a lot of issues for Promise which will only get worse when RAWS enemies, the Lusitanian Empire, set their sights on Montana as well.
Buy Unbreakable – W.C. Bauers on Amazon here.
17. Battlefront: Twilight Company – Alexander Freed – 2015
What do you get when you take military science fiction and combine it with one of the most successful and well-known sci-fi epics ever and a modern video game hit? Battlefront: Twilight Company. This book is based on the great Star Wars video game, Star Wars: Battlefront. It is a companion novel to the game and the greater Star Wars universe about the Sixty-First Mobile Infantry, or as it is better known, Twilight Company. This is the story of the male and female (human and nonhuman) soldiers that make up this fighting group. During the Galactic Civil War, Twilight Company is forced to fall back in a battle where they are outmanned and outgunned. This alone won't stop them, though, so when they find a surprising ally, they make one last epic attack to defeat the Empire.
Buy Battlefront: Twilight Company – Alexander Freed on Amazon here.
18. Poor Man's Fight – Elliot Kay – 2015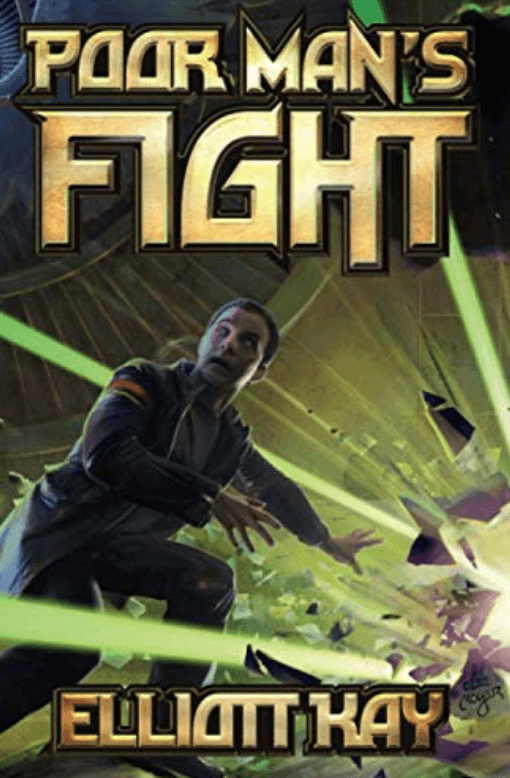 Yet another first book of a series of sci-fi military books, Poor Man's Fight (the title of both the book and the series by author Elliott Kay. Kay sets his 5-part series in a faraway star system called Archangel. The wise-cracking protagonist Tanner Malone has just finished his corporate-funded education and must take The Test to learn for how much of the education he will have to pay. After completely bombing on The Test, Tanner is faced with two options, start a life mired in a giant pile of debt or join the military. Tanner opts for the latter and leaves for boot camp where he trains to fight in intergalactic battles and confront space pirates at every turn. He also finds fellow soldiers who are unkind and that his home is on the verge of a Civil War. This is a great book that sets up the next ones in this page-turning series very well.
Buy Poor Man's Fight – Elliot Kay on Amazon here.
19. Into the Guns – William C. Dietz – 2016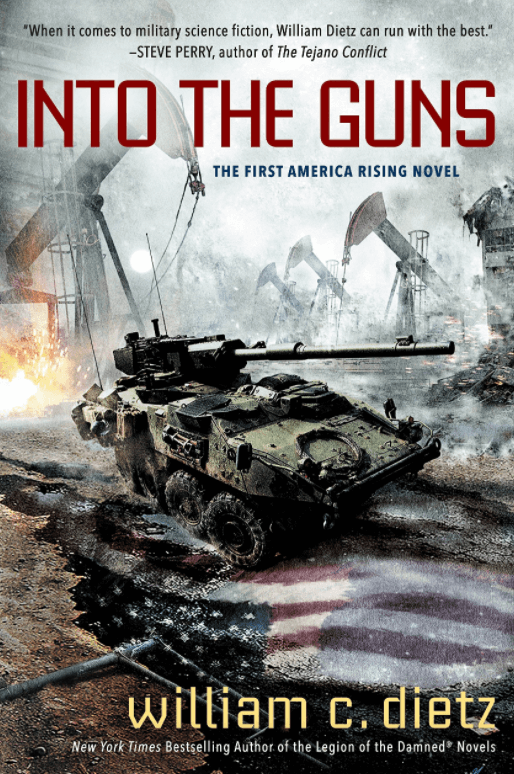 Like other authors on this list, William C. Dietz is a former military man himself who has written a number of series in the genre of military science fiction.  Into the Guns is the beginning of his America Rising series. The premise is that in a near-future world (2018 – although the book was published in 2016), a series of meteors hit the Earth setting off a series of natural disasters in addition to provoking China to attack Europe and the U.S. because they believe these meteors were actually nuclear bombings. In the States, Washington DC and all the government is wiped out. This leads to battles between common citizens and the military for control of the country's rapidly dwindling supplies while what corporate leadership is left vies for power behind the scenes.
Buy Into the Guns – William C. Dietz on Amazon here.
20. Terminal Alliance – Jim C. Hines – 2017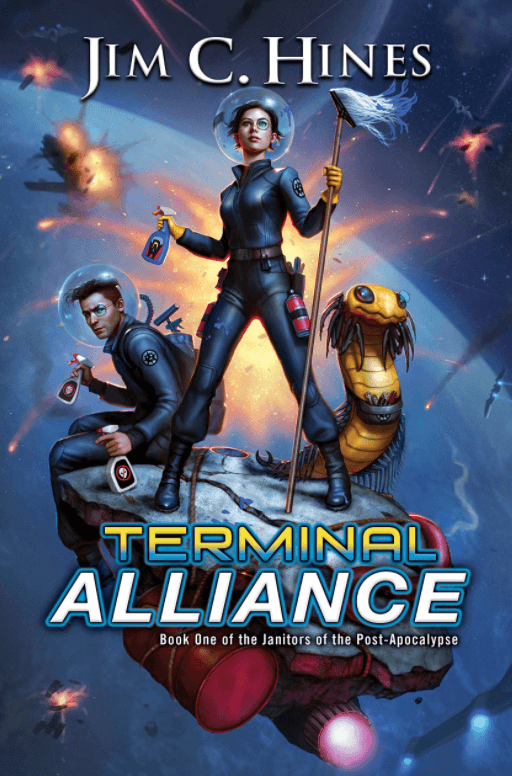 The last, but certainly not least, of the books on this list is a little lighter fare than most of the other ones you'll find above. This book is a hilarious takedown and love letter to the military sci-fi genre and is the first of two books in Jim C. Hines' Janitors of the Post-Apocalypse series. In this book, an alien race known as the Krakau come to Earth to make peace with the humans and invite them into an intergalactic alliance only to find that much of the planet has been wiped out by an apocalyptic plague. When the Krakau are attacked by other aliens, it is up to a team of human janitors who survived the apocalypse to help right things on Earth and in the galaxy. If you are a fan of this genre, you will love the way this book makes jokes about the common tropes and will find it very funny.
Buy Terminal Alliance – Jim C. Hines on Amazon here.
What to look for in good military science fiction
There is a plethora of military science fiction available. Whether or not it is good is usually in the eye of the beholder. However, certain books are pretty universally loved and respected, and others that are more hit or miss. So, how do you identify a good military sci-fi book among all the choices? Here are a few tips to help you see when the books that represent the cream are rising to the top.
Author

Like most genres, some military sci-fi authors are considered masters of their craft as well as great authors who parachute into the genre occasionally and leave great works behind. The latter category involves authors like Kurt Vonnegut and H.G. Wells. These are all-time greats who could re-write the phonebook in an engaging way and it would be a best-seller so it is not surprising that they have written some classic military sci-fi in their day.
Other members of the great authors club are writers who are known for writing in a particular style and doing it incredibly well. When you read a book with their name in bold on the front cover, you know that you are getting a great book of military sci-fi. The classic authors that come to mind, in this case, include people like John Ringo, John Scalzi, Robert A. Heinlein,
Joe Haldeman, and Tanya Huff.
The last thing to think about with authors is their background. Some authors are simply that, creative writers who enjoy writing about military sci-fi. Others have backgrounds in the military while still others come from the world of science. Depending on what the author is most comfortable writing about, you will get very different books that focus on widely varied topics.
Setting and Balance
Another thing to consider when looking for the best military sci-fi book for you is where the book is set. These books generally fall into a few categories; knowing which type interests you more will help you pick out better books.
Some of the books are set in the near-future vs. the far-off future. Books set closer to the time period in which we are living (or were living in when the book was written) tend to be more grounded in reality. There will still be plenty of sci-fi elements but the military strategy and technology will be closer to what we know. Books set in a period much further ahead in time will tend to add more sci-fi aspects to the military engagements.
The same holds true with books set on Earth, or something resembling Earth versus books set in galaxies that are nothing like our own. The former will tend towards the known, while the latter will include more of the unknown and theoretical.
One more consideration is whether there are more sci-fi or more military concepts in the book. All these works have a mix of both, but if your interests lean towards one style over the other, you should find out what the main thrust of the plot involves. In all these cases, none are inherently better or worse than the other, just different. Which means, they cater to different tastes.
Why military science fiction is so popular
As you can see from the list above, there is no shortage of military science fiction books. The reason being, people love the genre and can't get enough of it. These books include lots of great stories and great writing but the main reason these types of books are so popular is that they combine two amazing genres in one. People love military books and they love science fiction. When you combine the two, you have the recipe for a very popular genre.
The Best of Military Books 
Readers love military books for many reasons. If you are one of the many people who have served in the military, these books take you back to a time in your life that you may have loved, or if not, that you are at least very familiar with. For those who didn't serve, the military can be a source of great fascination due to the heroism and sacrifice of the people involved, the discipline, and of course, the really big guns!
Military strategy is another aspect of these books that draws readers. This strategy is as old as humankind itself and has been developed and executed by some of the most fascinating people in history from Sun Tzu to Alexander the Great to George Washington. Getting an idea of how these people think in military books, even fictional ones about war against aliens, is very enticing to many people.
The biggest draw of military books, though, is heroic soldiers blowing stuff up. War is generally depicted in fiction as a battle of good vs evil which makes for amazing hero tales. These heroes go into battle using weapons and technology that is very cool and either win the day or sacrifice themselves trying in most cases. This can be sad, uplifting, disturbing, or inspiring. No matter what emotion it brings out, it all makes for great reading.
The Best of Science Fiction Books 
The other piece of military sci-fi is science fiction. This genre has offered fertile ground for great authors to let their imaginations run wild for decades. Science fiction is full of exotic worlds, interesting species, and civilizations, and wild technology that makes our minds think in ways we never knew was possible.
Sci-fi books are all about escapism and the best sci-fi books transport readers to unimagined places (or even places we have imagined but never knew other people did, too). The absolute best sci-fi has not just imagined new science and technology but foreshadowed and even inspired what was to come in the real world.
Science fiction is a genre for people with great imaginations written by people with great imaginations. It makes you feel like you are a part of a special club who knows secrets of the universe that only the author and fellow readers have discovered. It is why people love this genre and read its books so voraciously.
You Might Also Like: