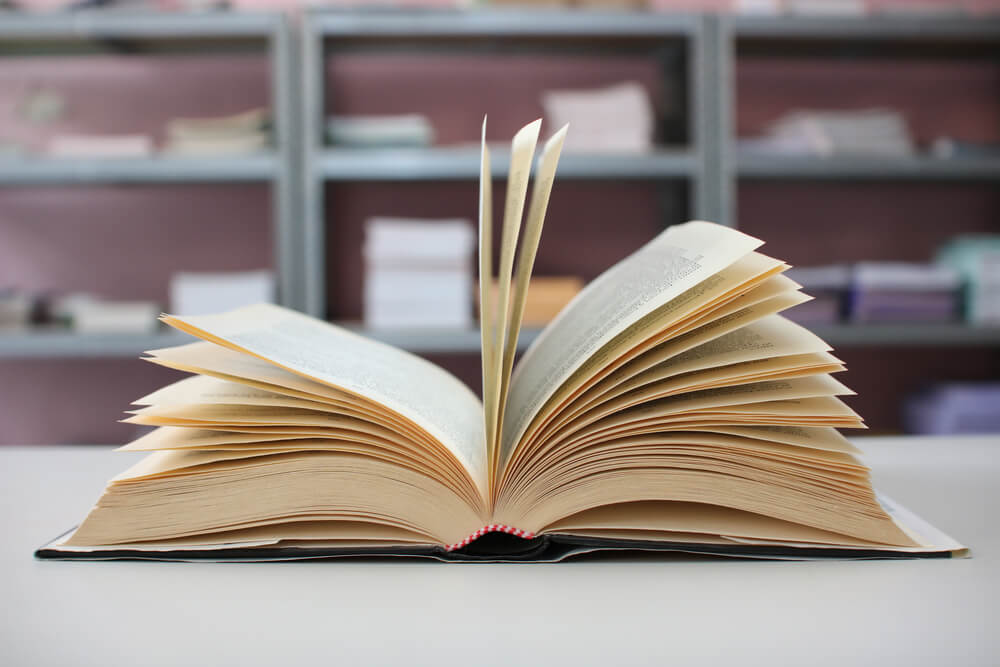 In some ways, sci-fi is a genre that screams to be illustrated. A perennial favorite subject of film starting with Georges Melies' A Trip to the Moon, science fiction conjures up awe and oddities that just beg to be seen, not merely described.
It also costs a lot less to produce a comic book than a movie. In the hands of a great artist, anything weird, strange, and magical that a creative writer dreams up can come to life in vivid detail and living color, tempered with skill and style and ready to spark the imagination.
From hard science fiction to space operas to fantastic surrealism, here are our picks for the best sci fi comics ever.
1. Fear Agent by Rick Remender, Tony Moore, and Jerome Opena
Amazon
Fear Agent is a sci fi adventure for Star Wars fans who preferred Han Solo over Luke Skywalker. (Is that everyone? Well, maybe not everyone, but seriously, who doesn't love a rake?) The title refers to an elite squad of rangers charged with eliminating alien threats in an interplanetary society. But the titular agent is an unlikely interplanetary hero—Heathrow Huston, a Texan with a taste for booze and a talent for fast-and-loose decision making.
Across thirty-two issues—published by Image Comics, then Dark Horse Comics, then back to Image Comics—Heathrow drinks his way across the galaxy through a series of madcap adventures that pit him against the weird and the grotesque in a losing battle to save the human race from evil robots, acidic tentacle monsters, and other phantasmagoric threats. Through wormholes and black holes, into other universes and to the brink of human extinction, Fear Agent will disappoint fans of "hard sci fi" who want their stories to have a ring of plausibility. But say this for Fear Agent—in the adventures of Heathrow Huston, there's never a dull moment.
2. East of West by John Hickman and Nick Dragotta 
Amazon
Hickman described his dystopian American west setting in the following context: "The things that divide us are stronger than the things that unite us … The end times are imminent and we all hate each other too much to come together and solve our problems." Considering he spoke these words in 2013, you can't fault the man for prophecy. Published by Image Comics and wrapping its 45th issue as 2019 was about to transition into 2020, Hickman's vision of an America barreling toward a biblical apocalypse feels disturbingly timely.
Other aspects of this alternate-universe America hit very close to home. In East of West, the Civil War never ended in 1865, instead expanding to include separatist nations of African Americans, Native Americans, and (of course) Texas. Ending in 1908 with a fragile alliance between the "Seven Nations of America," the stage is set for the Four Horsemen of the Apocalypse to clop, Clint Eastwood-like, onto the scene to bring about the End of Days with the aid of human helpers, known as the Chosen. But it turns out, the horseman Death has other ideas.
3. Transmetropolitan by Warren Ellis and Darick Robertson
Amazon
The visual impact of cyberpunk culture reaches full fruition in Transmetropolitan, a title originally part of the Helix imprint of DC Comics, but transferred over to Vertigo when Helix folded. Its 60-issue run, which spanned the late 90s and early 2000s, envisions a near future of graft and corruption. Gonzo journalist Spider Jerusalem struggles to expose abuses of power at the highest levels, with the aid of his "filthy assistants" Yelena Rossini and Channon Yarrow. As his reports gain traction and popularity, however, Jerusalem discovers his own susceptibility to corruption as his fame mounts.
Set in "the City," a dystopian near-future nightmare, Jerusalem follows the presidential candidacy and later the presidency of Gary Callahan, only to discover a shocking truth—President Callahan is a psychopath, who only desires power to hurt people. Facing a degenerative neurological disease due to a now-recalled informational technology, Jerusalem rushes to expose President Callahan before Callahan can take him down.
4. Valérian and Laureline by Pierre Christin and Jean-Claude Mézières
Amazon
With a sprawling publication history from 1967 to 2010, Valérian and Laureline is a comic book series both of its time and ahead of its time. The swinging space-opera illustrations both reflect Star Trek and presage Star Wars, while Christin's liberal optimism is a reflection of a progressive era of endless possibilities.
Valérian himself is a hero's hero—square-jawed, dark-haired, upright and unfailingly moral. Laureline is the more interesting character, though—fiery-haired, sexy, and more intelligent than her partner. Together, Valérian and Laureline travel through space and time as spatio-temporal agents in service of a utopian Earth of the 28th Century.
Valérian and Laureline didn't remain a treatise on battles between left-wing goodies and right-wing baddies. Christin's evolving attitudes allowed him to play different ideologies off of each other, with less certainty about who was in the right and who was in the wrong. In doing so, Valérian and Laureline adapted its vision of the future to reflect the landscape of the present.
5. Descender by Jeff Lemire and Dustin Nguyen
Amazon
Jeff Lemire is a rich man now. Thinking for some reason that comic book movies were good business bets, Sony Pictures won a vertiginous bidding war to acquire the movie rights for this 32-issue series, which Lemire released on the Image Comics imprint but for which he retained ownership.
It's not hard to see why. Nguyen's illustration of TIM-21, a cherub-faced robot boy left behind by a cataclysmic destruction, just makes you want to root for him, if not give him a big hug. Seriously, TIM-21 is more cuddly than WALL-E. Best of all, he faces impossible odds—oppressive invading robots called Harvesters which have slaughtered two-thirds of the population, enslaved the rest, and declared robots outlawed. It's a robot boy and his robot dog against a hostile universe. Who wouldn't overpay for those movie rights?
Lamire and Nguyen, meanwhile, are hard at work on the sequel series, Ascender, currently in publication on the Image Comics imprint.
6. Fantastic Four by Jack Kirby and Stan Lee
Amazon
After two disastrous movie adaptations (or three, if you count the unmitigated disaster, produced on the cheap in 1994 and never released simply to keep the movie rights option from expiring), The Fantastic Four has receded to the background of the Marvel stable, the one property that Marvel can't seem to spin into a gajillion dollars. We're fine if this reliably fun dysfunctional family stays on the page—since 1961, the adventures of stretchy Mr. Fantastic, the "Invisible Woman" Sue Storm, "Human Torch" Johnny Storm, and man-mountain "The Thing" have been a consistent blast.
You might protest that Fantastic Four books don't exactly count as "science fiction comics." They certainly aren't hard science fiction comics, but you will be delighted to know that "cosmic rays," the source of the talents of the Four, are a real thing. (For that matter, "Gamma Rays" of Incredible Hulk fame are real too—they're the highest-energy portion of the light spectrum, expelled by supernovae in potentially deadly quantities.) They haven't shown any ability to turn anyone into a human rubber band, or imbue pyrokinetic abilities … but you never know. Anyways, like the rest of the Marvel universe, the storylines of Fantastic Four sprawl across space and time, so we'll take it.
7. Orbiter by Warren Ellis and Colleen Doran
Amazon
Orbiter is especially cool among hard sci-fi comics because it strikes remarkably close to home. It isn't set in a galaxy far away, or a distant century, or even in a version of our world that has ascended to utopio or descended to dystopia. Published by DC Comics under the Vertigo imprint in 2003 and dedicated to the lives lost in the Space Shuttle Columbia disaster, Orbiter envisions technology that was very available at the time—a space shuttle with a crew of seven, set against the backdrop of our own solar system.
Doran definitely does not need wormholes, far-off planets, alternate universes, or galactic empires of tentacled baddies to take our breath away—there is more than enough to draw much closer to home. Her illustration brings to life a perplexing mystery—ten years after its disappearance, the Space Shuttle Venture reappears, with only one of its seven crew members remaining and locked in a catatonic state. It gets crazier, though—sand from Mars is found in the shuttle's landing gear. Orbiter is a meditative story that plumbs profound emotional depths—as profound as deep space.
8. Astro Boy by Osamu Tezuka
Amazon
Known as Atom Boy in Japan, this manga series ran from 1952 to 1968, back when Japan had very distinct opinions about the atom in widespread living memory. Unavailable in English until it was finally licensed by Dark Horse in 2002, the title character is a robot boy constructed by a grieving father to replace his deceased son. This Japanese take on the Pinocchio story is one of the most successful mangas of all time, the lynchpin of a media franchise including anime, feature films, and video games.
Set in a future populated by both humans and robots, Astro Boy's owner soon discovers that his creation can't replace his lost son, selling him to a cruel circus master and launching a series of adventures that leads to Astro Boy's fate as a superhuman crime fighter—able to fly, sensitive to light, super-smart, poly-lingual, and inhumanly strong with machine guns mounted at his hips.
Clear echoes of WWII and the world's only use of nuclear bombs against civilians is obvious in a 1968 storyline where Astro Boy travels back in time to protect unarmed Vietnamese citizens from a marauding US Air Force.
9. Ghost in the Shell by Masamune Shirow
Amazon
The Matrix and Metal Gear Solid would not exist without Ghost In The Shell, a groundbreaking manga that emerged in 1989 and spawned a series of anime and films, including a controversial 2017 adaptation that cast Scarlett Johansson as a Japanese character.
Set in 21st-Century Japan, the heroes of Ghost In The Shell is an elite task force called Public Security Section 9, a crime-fighting and counterterrorism outfit that must face an evolving landscape of cyber threats in a world where technology has evolved to the point of integrating cybernetic organisms into society.
The protagonist, Major Motoko Kusanagi, is one such cyborg, having experienced a tragic accident in childhood and received an almost-full body prosthesis, the "shell" in which her personality lives like a ghost that haunts a house without its body. This cyborg status gives her special abilities but also leaves her vulnerable to "hacking."
10. Heavy Liquid by Paul Pope
Amazon
Published by Vertigo in late 1999/early 2000, this five-issue stinger sets an engrossing series of sci-fi comics in modern-day New York City, where a private detective steals the eponymous "heavy liquid," which turns to "black milk" when heated and which exhibits psychotropic properties. Pursued across the world by assassins who want to reclaim the liquid, he searches for his artist ex-lover who has also acquired some heavy liquid.
Drawn in a limited color palette to evoke black-and-white potboilers, the engrossing story evolves to indicate that heavy liquid might be of extraterrestrial origin—and may even serve as a conduit for extraterrestrial intelligence. It's a quick, cool, self-contained bit of neo-noir cyberpunk with a mind-bending conclusion that doesn't take forever to arrive at.
11. 2001 Nights by Yukinobu Hoshino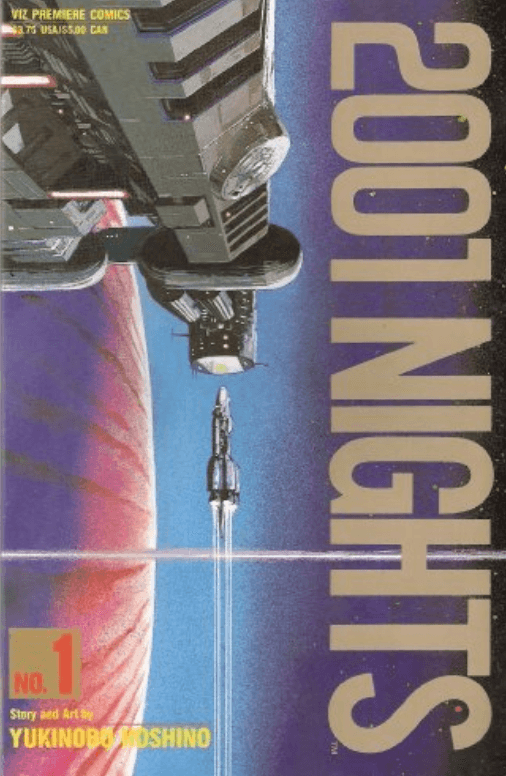 This mid-80s sci-fi manga evokes both 2001: A Space Odyssey and 1,001 Arabian Nights, making it the perfect title for this visually-inventive collection of graphic short stories inspired by classic hard science fiction books, stories, and films.
Granted, there are only 19 "nights" (or issues) in the complete manga, but they unfurl in roughly chronological order, touching on motifs of interplanetary exploration, time dilation, artificial intelligence, and interstellar cold wars. Keep your hankies ready—Hoshino wrings startling pathos out of cold space. Some of the best sci-fi comic books to come out of Japan, ever.
Buy 2001 Nights by Yukinobu Hoshino on Amazon here.
12. Buck Rogers in the 25th Century by Doug Niles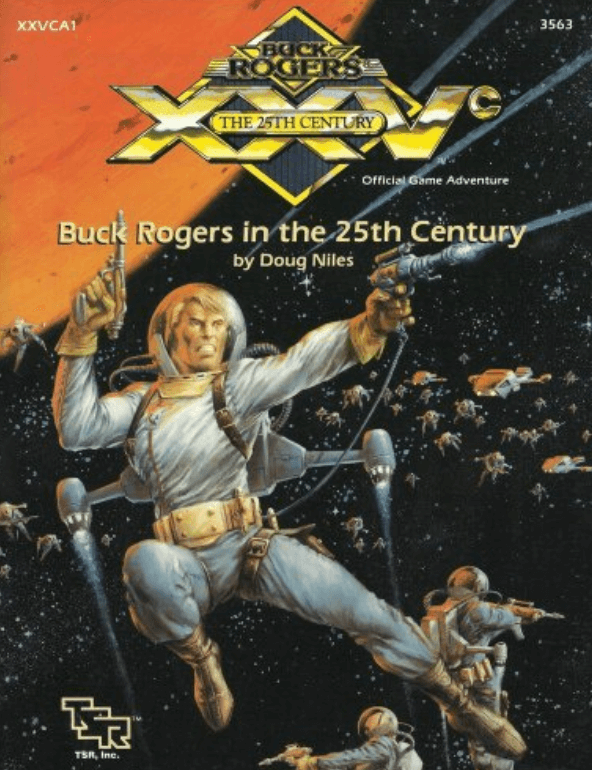 Buck Rogers is one of the earliest comic book sci fi heroes, first appearing in the August 1928 issue of Amazing Stories, predating Batman by over a decade. Buck is a WWI vet who is exposed to radioactive gas and falls into a coma, awakening in the 25th Century and immediately falling into hero mode, defending a stranger against a futuristic gang.
Buck's 25th Century adventures sprawled across various comic books ranging in publication date from 1928 to 1967, before being revived in 1979 and continuing until 1983 under the title Buck Rogers in the 25th Century. A kind of proto-Captain America, Buck represents traditional American values in a world that has been taken over by brutes, rallying rebel organizations to fight for the America he remembers.
Buy Buck Rogers in the 25th Century by Doug Niles on Amazon here.
13. Paper Girls by Brian K. Vaughan and Cliff Chiang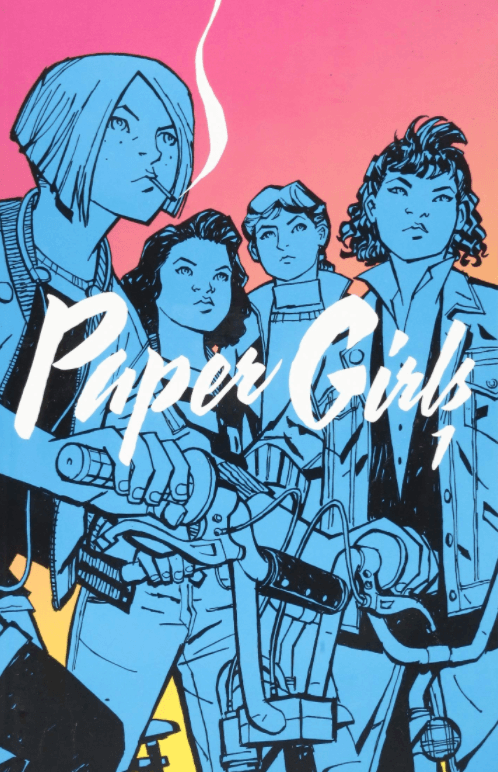 Paper Girls stands alone—a sci-fi comic book that resembles a Steven Spielberg coming-of-age story, with an all-female cast. If and when it gets adapted into a series, it will have the chance to be Stranger Things for girls.
The story follows Erin, new in town and hired for a paper route. She gets accepted into a gang of all-girl paper delivery riders, but soon runs afoul of a rough group of teenagers. What at first looks like a basic story about dealing with bullies turns out to be much more—the teenagers are time travellers from the future, trying to alter events to favor them in a future "Battle of the Ages" against the "Old Timers."
The paper girls find themselves unwitting travellers through time, jumping into the past and future and eventually encountering their future selves. This is what elevates Paper Girls—it's not just a rip-roaring adventure through time, but also a journey of self-discovery, as the paper girls face their own futures and come to terms with it.
Buy Paper Girls by Brian K. Vaughan and Cliff Chiang on Amazon here.
14. Tank Girl by Alan Martin and Jamie Hewlett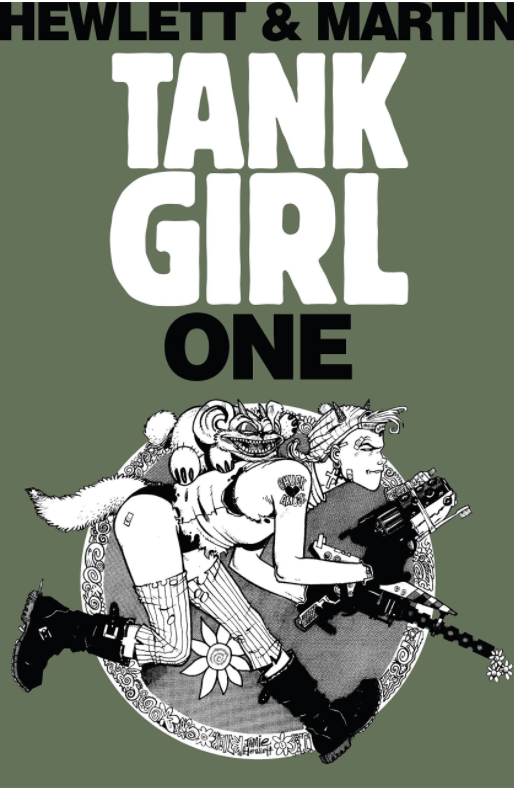 Tank Girl is one-of-a-kind. It's a surrealistic exercise in absurdity, set in what we can only assume is the same near-future post-apocalyptic Australia (or is it England?) inhabited by Mad Max. Tank Girl is called "Tank Girl" because she's a girl who drives a tank. From troubled child to bounty hunter to outlaw, she drunkenly fights, fornicates, and bulldozes her way across savage wastelands with her mutant kangaroo boyfriend Booga.
In some ways a rebuke to Margaret Thatcher's conservative government, Tank Girl has become an enduring icon of counterculture, queer culture, punk culture, and just about any culture that doesn't like to be told they are wrong for being different. Wherever some trod-upon misfit needs someone to pat them on the shoulder, look down at them with benign acceptance, and speak those cherished words "cauliflower penis," Tank Girl will be there.
Buy Tank Girl by Alan Martin and Jamie Hewlett on Amazon here.
15. Planetes by Makoto Yukimura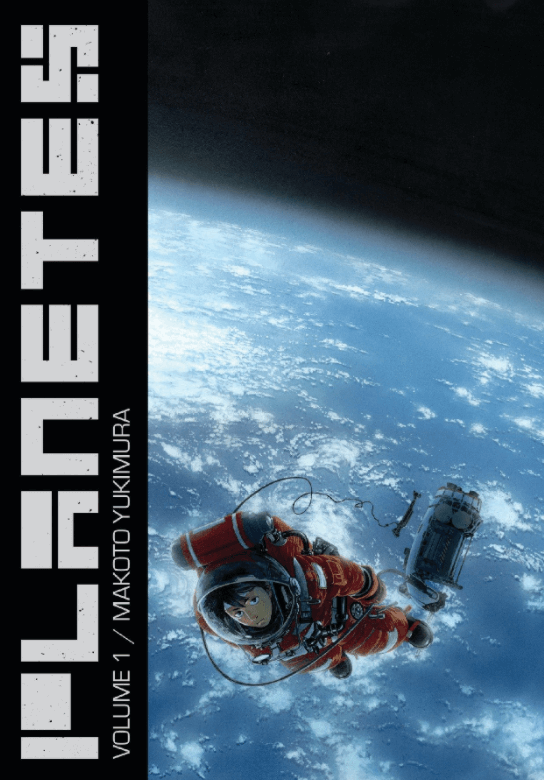 Planetes represents a refreshing departure from the usual overwrought subject matter of manga by casting in the lead role a crew that amounts to space garbage men. DS-12 "Toy Box" has the glamorous job of protecting satellites and spacecraft by clearing from its path or destroying space debris—basically the kind of thing that could have saved all the astronauts in Gravity.
What makes this gem among hard sci fi comics work are the technical plausibility, the rich character development, and the exploration of timely themes like global income inequality and the devastating impact of mankind on the environment. By the time space terrorists and a mission to Jupiter on a fusion-powered spacecraft become involved, it's almost beside the point—this four-volume manga already has its hooks in you.
Buy Planetes by Makoto Yukimura on Amazon here.
16. Y: The Last Man by Pia Guererra and Brian K. Vaughan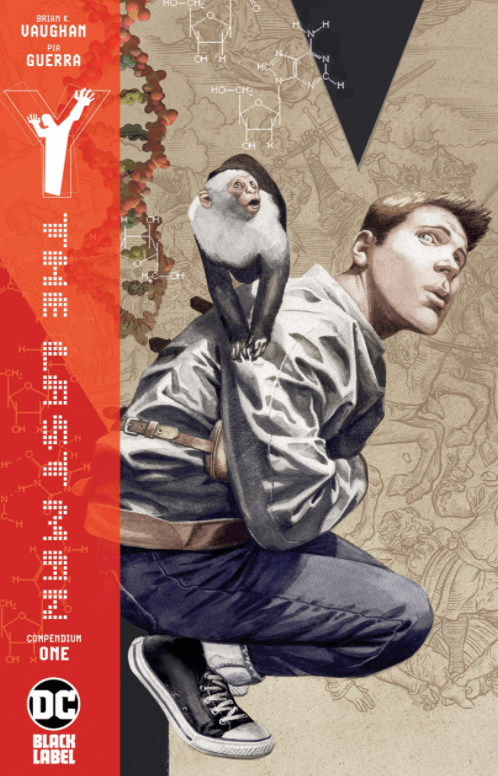 "Are men necessary?" Vaughan and Guererra attack the question head-on when they envision a strange plague that kills every male mammal on earth—everything with a Y chromosome, including sperm and embryos. There are some ancillary side-effects to this sudden die-off, of course—lots of plane crashes and car crashes. The leftover women must cope with life without men and figure out some way to stave off human extinction with no way to easily replenish the population.
As it happens, there is a "last man on earth," as the title might indicate—Yorick, a young escape artist. His male monkey friend survives as well. To be the only man in a planet full of women may sound like a dream come true, but Yorick becomes the focus of a geopolitical frenzy, targeted for capture or murder by various factions. His Congresswoman mother recruits mysterious Agent 355 to protect him as Yorick tries to reunite with his fiancee.
Buy Y: The Last Man by Pia Guererra and Brian K. Vaughan on Amazon here.
17. Judge Dredd by John Wagner and Pat Mills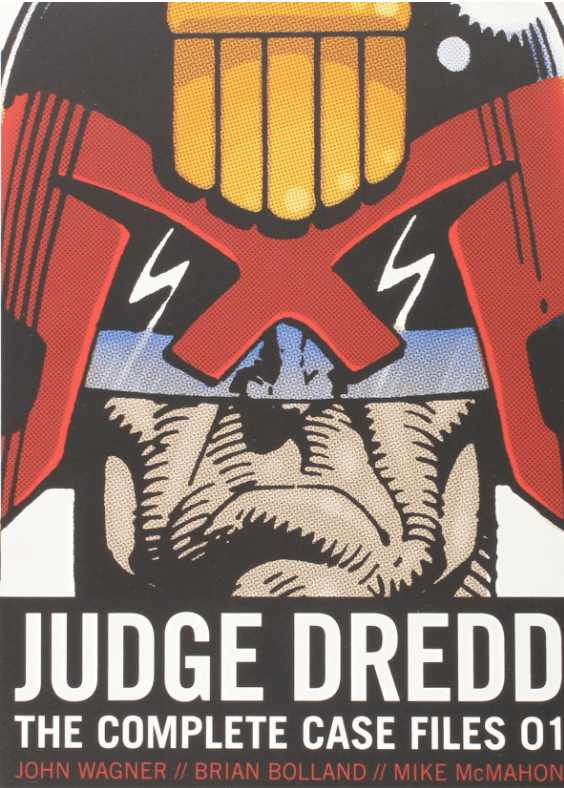 Conceived in 1977, Judge Dredd is a remarkable feat of dystopian world-building. There's Mega-City One, sprawling across the east coast of the US, a place where robot automation has led to widespread unemployment, but everyone stays there to avoid the "Cursed Earth" that surrounds the metropolis, destroyed by a mysterious apocalypse. There's Texas City, a sprawling cowboy country in the post-apocalyptic American South, and various other reimaginings of a nightmarish take on American life.
Then there's the "Judge" system, to which the eponymous Dredd belongs. "Judges" don't sit on high in courtrooms—"street" judges act as judge, jury, and executioner, dispensing "justice" wherever they encounter crime. The long-running series follows Judge Dredd through the Robot Wars, time travel, and an undead invasion. One of the best reasons to follow Judge Dredd is that it tends to predict the most sour turns that the news takes.
Buy Judge Dredd by John Wagner and Pat Mills on Amazon here.
18. Bitch Planet by Kelly Sue DeConnick and Valentine de Landro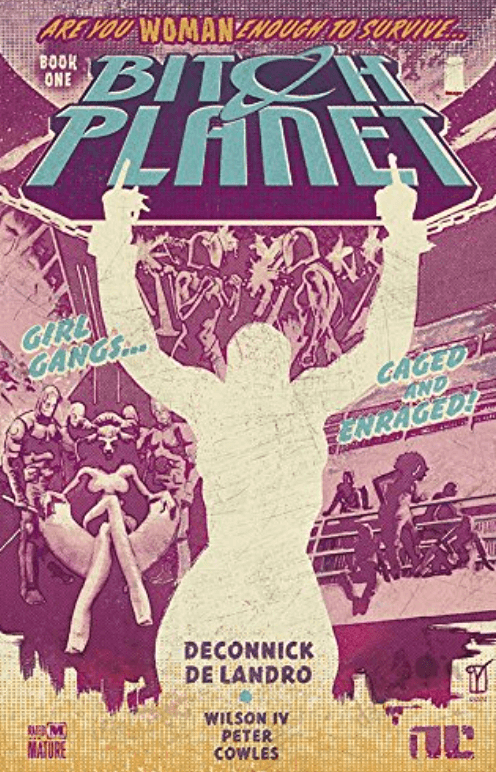 Maybe it sounds like a fun place, but it's really not. In DeConnick's and de Landro's dystopian future, "non-compliant" women are shipped off-world to a prison planet called Auxiliary Compliance Post.
A kind of Orange Is The New Black in space, Bitch Planet follows not only the womens' grim existence on "Bitch Planet," but their backstory and how they ended up getting labeled "non-compliant." As seething indictments of the patriarchy go, Bitch Planet deserves a special place in the pantheon.
Buy Bitch Planet by Kelly Sue DeConnick and Valentine de Landro on Amazon here.
19. Lazarus by Greg Rucka and Michael Lark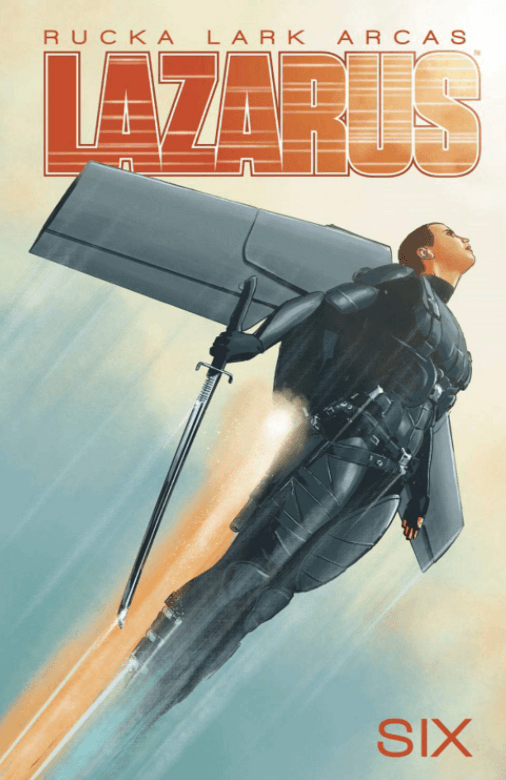 In the frightening future of Lazarus, the Earth has split into sixteen landmasses, each ruled by a single family that enforces a brutal caste system on "serfs" and "waste" people. Each family has a "Lazarus," a warrior who represents them in battle. Forever Carlyle has been chosen as the "Lazarus" of the Carlyle family—until Forever begins to question her own identity and her place in the brutal feudal system she was born to serve.
Buy Lazarus by Greg Rucka and Michael Lark on Amazon here.
20. Saga by Fiona Staples and Brian K Vaughan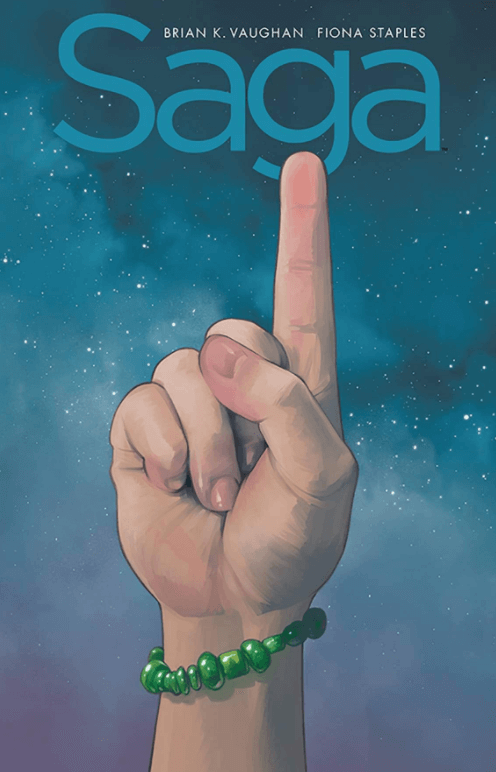 Anyone who wishes that Star Wars had never come to an end (or, at least, had continued with the same attention to quality paid to the first three episodes) will feel right at home with Saga. A classic space opera, Saga follows star-crossed lovers from warring planets—Alana, from a world of high technology, and Marko, from a spiritual world steeped in a kind of magic. First assigned to guard Marko as a prisoner, Alana and Marko quickly fall in love, flee, and bear a daughter—series narrator Hazel.
Subsequent volumes follow the, er, saga of the lovers, their progeny, and their warring families on a galactic stage. Full of sumptuous artwork and outsized emotions, Saga is easy for a fan of science fiction comics to get lost in.
Buy Saga by Fiona Staples and Brian K Vaughan on Amazon here.
21. Le Garage Hermétique by Moebius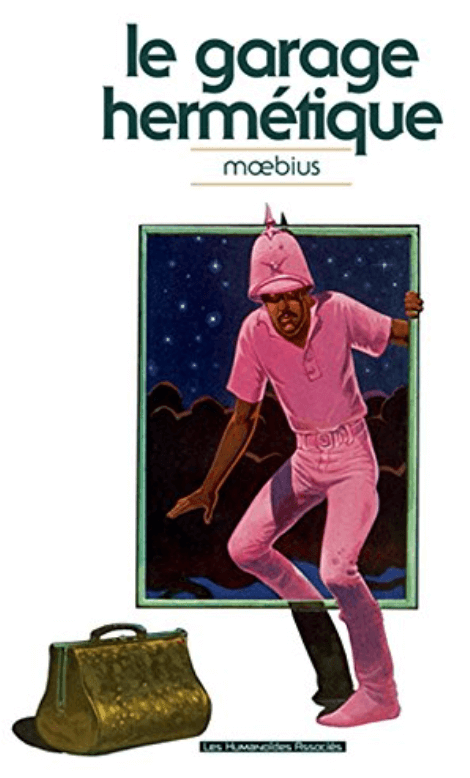 Published in various comics magazines in Europe between 1976 and 1979 and reprinted in the US magazine Heavy Metal, Le Garage Hermétique (translation: "The Airtight Garage") is the work of Moebius, the pseudonym for French writer-illustrator Jean Giraud. Later collected into graphic novels, the serialized comic strip tells a story as twisty and whimsical as its pseudonymous author. Approached one after the other, it splays out one of the most mind-bending science fiction comics ever written.
The story gets twisty enough to become almost impenetrable. Here's what you need to know about this intentionally confusing story: the "garage" of the title is a pocket universe contained inside an asteroid located in the constellation Leo. Whole worlds unfurl inside this tiny asteroid, while Major Grubert observes them from orbit in his spaceship Ciguri. The garage may also only seem airtight—various entities want in.
Buy Le Garage Hermétique by Moebius on Amazon here.
What Makes For A Good Science Fiction Comic?
So many great sci fi comics to choose from … where to even start? Here are some things to look for when picking the best sci fi comics to dig into first.
Strong Roots
Every now and then, sci fi comics come up with something completely new and original. For the most part, however, the best sci fi comics know their roots and stick to them. You can usually identify a clear through-line with classics of the genre, like:
Alien Invasion (War of the Worlds)
Hard Science Fiction (2001: A Space Odyssey, Foundation)
Futuristic Noir Potboilers (Blade Runner)
Sci Fi Horror (Alien)
Space Opera (Star Wars)
Meditative Surrealism (Solaryis)
An Immersive World
A good story will shine through in any circumstance, but the little details really make it pop. For example, the 50,000-person vertical city blocks in Mega-City One of Judge Dredd are named after famous TV characters. The Carlyles of Lazarus made their fortune in genetic modification, which allowed them to feed millions and bring them to their knees—and also to avoid the ravages of old age. Extra layers like these make the best sci fi comics come alive.
Indelible Characters
As important as the setting is, the characters are what make the best sci fi characters unforgettable. From the profane and drunken Tank Girl or Heathrow Huston, to the plaintive TIM-21 or the astronaut separated from his wife by time dilation in 2001 Nights, the only way to give us a story we care about is to give us people we care about, even if the people are sometimes robots or aliens.
Artistic Creativity
The beauty of sci fi comic books is that the artist leaves an indelible stamp. Descender would not have nearly the same impact if Nguyen hadn't drawn TIM-21 so huggable. The black-white-and-red palette of Heavy Liquid contributes heavily to its potboiler vibe. And the alien monstrosities of Fear Agent seem to crawl off the page.
How Does One Start Collecting Science Fiction Comics?
Any new hobby can be intimidating. After all, there are people who make their living buying and selling sci fi comics. They have an encyclopedic knowledge of every edition, every misprint, every valuation of a rare imprint.
Don't let that scare you off. Start slow. Here are some tips to start collecting sci fi comics.
Start With Anthologies
There's no need to start with individual issues. Pick something that interests you off our list of the best sci fi comics and start reading. Story first—collectability later. Immerse yourself in the visual language of comic books without the cliff hangers. Great trade paperback graphic novels allow you to consume the entire story of the best sci fi comics like you would a novel.
Find A Series in Progress
Once you get comfortable with the rhythm of sci fi comics, look for a series in progress. You can read the back story in your trade paperback anthologies, but now you get to enjoy the anticipation of waiting for the next edition to come out! Subscribe so it gets delivered, or make the trip to your local comic book store to look for it on the shelves. You can also start to get to know the staff of your comic book store. They will be a treasure trove of information and recommendations.
Shop Online
If you want to start digging into rare editions and collectible issues, start shopping online. Ebay is a great marketplace for unusual sci fi comics, while online guides can help you determine what is a fair price for a rare book.
Start Browsing Comic Book Stores
Comic book stores also have rare editions that you can haggle over, as well as bargain bins where you can discover sci fi comics you never even heard of.
You Might Also Like: