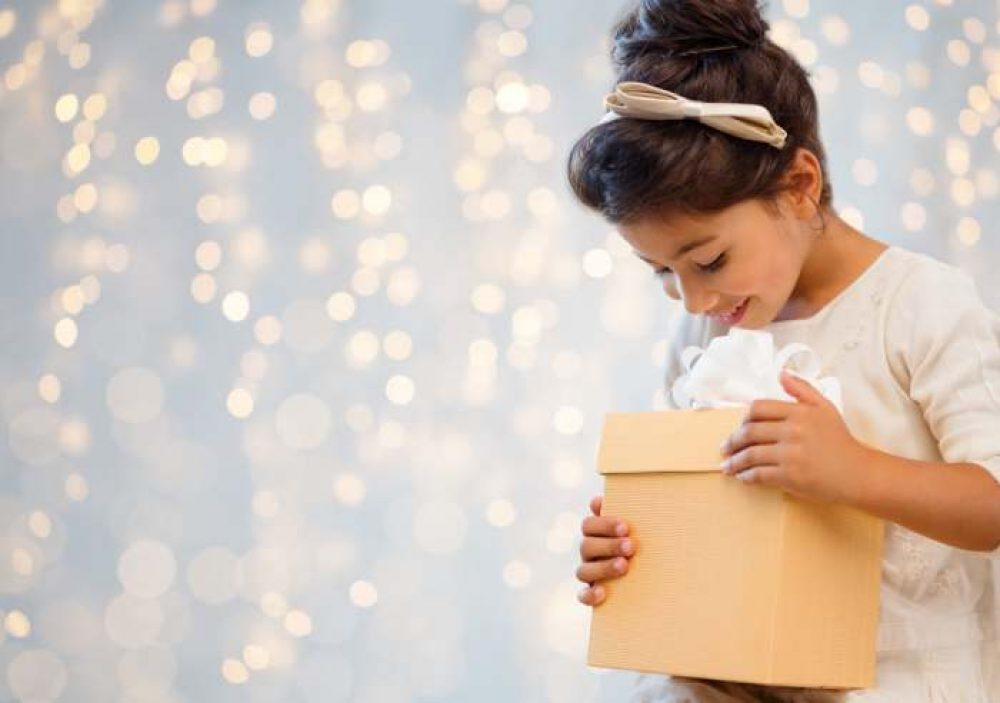 This December, around 60 police officers were involved in a Christmas gifts for kids special operation. They gathered at a South Side Target to build trust with more than 100 kids and help them have a better Christmas this year.
Former Chicago Bears player Israel Idonije helps spread Christmas cheer
Santa wasn't the only one looking to spread a little holiday cheer. After doing the event online for the last two years, the police officers could not wait to be able to do it again in person. More than 100 children were paired up with officers for the 17th annual "Shop with a Cop" event.
There was also a special group of helpers during the 17th annual "Izzy's Shop with a Cop Day" at the Target on Clark Street.
For those who don't already know it, former Chicago Bears player Israel Idonije is the heart of the event, the driving force behind it. A few years back, after a boy he met during a school visit told him he hated cops, the sports icon had the idea to help children and cops build a relationship to strengthen the community and build a better future. 
"This event every year is really about relationship building, allowing these kids to know that there's someone in the community who cares about them, that they can go to if they need support, help in any situation," said Idonije.
"These children don't always see us in happy situations and they really invest in that personal relationship," said Commander Melinda Linas, with the Chicago Police Department.
Kids were given $100 gift cards to buy as many gifts as they could, tax free. In true Christmas spirit, a lot of the children said they wanted to get gifts for their family and friends.
How to find the perfect gifts for the women in your life
Buying gifts for mom, for instance, can be really hard even if you do have the needed funds. 
You want to express how much you love and appreciate her, but you also want to find an item she will not only appreciate and use, but which is not going to be so expensive she won't take it down the shelf. 
Especially when mom says that age-old "I don't want anything for Christmas this year" or "spend the money on yourself", the gift finding becomes even more difficult. Because, let's face it, none of us will show up for Christmas dinner with no gift for the most important woman in our lives.
Moms, although we know you would literally give your lives for us, please, let us know what you would want for Christmas, so we don't spend ages looking for a gift you'll never use. 
If your mom is not the main woman you are shopping for this year, remember gift shopping for your favorite woman can be quite exciting, but it's not exactly the easiest thing to do. A fantastic present that might make your mom's heart skip, for instance, may not do the trick for your 'better half.'
If your woman has pretty much everything, and has the scoop on what's hot and trendy, the mission you are on borders on an impossible one.
Still, you know you have got to give your favorite girls gifts they will be raving about at least until next Christmas or until their next birthday, at least. That's why we put together a comprehensive collection of 39 amazing gift ideas ready to wow the women in your lives.
Buy a laugh for Christmas this year
Just in case finding gifts for friends and loved ones proves difficult, you can always go the prank-gift route, especially if you know they appreciate humor. After all, is there any better gift than that of laughter? Every now and then it helps to shake up the rote ritual of gift-giving with a few surprises that break the monotony of socks, sweaters, gadgets, and gift cards. For inveterate gagsters, this means prank gifts—gifts designed to inspire shock, delight, and ultimately laughter and merriment. 
Funny prank gifts come in all shapes and sizes, some perfectly benign and others not for the faint of heart. Some are family-friendly; others, you only want to give to someone with a darker sense of humor. Some of the best prank gifts allow the recipient to pull a prank on someone else; in other cases, the joke is on the gift recipient.
Either way, a prank gift gets remembered! Here are our picks for the 22 most hilarious prank gifts, the perfect way to get a laugh this Christmas.
Where to take a break from regular Christmas shopping
Just in case you want to take a break from Christmas shopping, Winterland at Gallagher Way will offer a different adventure this year, since the ice rink and all other festive activities are going to take place inside the ballpark. This year's Winterland at Gallagher Way will for sure become one, with attractions for the young and the old, the foodies and the bold. 
Until Sunday, January 8, 2023, visitors will be able to celebrate the season with many programs and activities. Chicagoans and guests alike will find something to do, things to buy or to experience. A specially decorated gate will help attendees enjoy the holiday atmosphere even before arriving at an expanded 12,000-square-foot ice rink. Popular winter attraction Christkindlmarket Wrigleyville returns as one of the headliners and will offer hand-crafted ornaments and unique holiday merchandise. So you could find some cold gifts, all while being able to taste a taste of traditional German fare and hot spiced wine, which will also be on the menu.