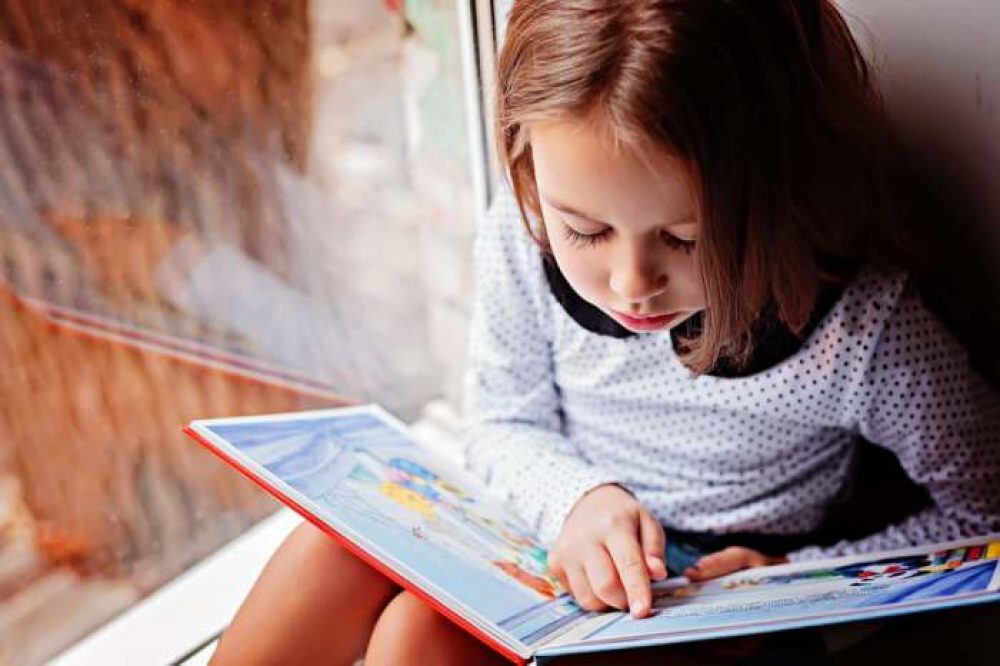 Does your child love to read? Getting your little one interested in reading is the best gift that'll keep giving long into their adult life. Picking up a good book is a brilliant way for your kid to learn new things, build her vocabulary, and relax.
Reading also helps generate wonderful memories, ignite curiosity about the world around us, and enhance cognitive skills. As your child grows, excellent books will encourage him to become passionate about learning and ensure academic success by improving study, comprehension, and writing skills.
However, not all children's books will be beneficial to your little loved one. A great read should make your kid smile, laugh, or better yet, feel warm and fuzzy inside. A child can identify with the favorite characters, immerse themselves in the story, or gravitate to far-away worlds where unimaginable is possible.
That brings us to this ultimate booklist — our 33 best books for kids in 2023. Expertly curated, these must-read books include timeless classics like Goodnight Moon and Charlotte's Web, baby-favorite picture books for toddlers, new releases, and much more. You will find a wonderful variety here, covering kids of all ages and stages.
1- After the Fall (How Humpty Dumpty Got Back Up Again) by Dan Santat
Amazon
A fun twist on the timeless story of Humpty Dumpty, this new rendition walks us through how Humpty is faring after his infamous fall. Yes, Humpty now has a fear of heights, which we must say isn't suitable for an ardent bird-watcher. Even so, your child will enjoy every bit of this beautifully-written picture book, as well as learn about the importance of overcoming fear. The tale is packed with charm and wit.
2- Little Owl's Bathtime by Debi Gliori
Amazon
Regarded as one of the best bath time books for kids in 2023, Little Owl's Bathtime is the 4th installation in Debi Gliori's beloved series that include Little Owl's Bedtime, Little Owl's First Day, and Little Owl's Egg. This mastery from the award-winning children's literature author is perfect for convincing your tot that taking a bath can be adventurous and fun!
It's a gloriously imaginative, reassuring, and heart-warming take for your little one. Well, who wouldn't enjoy bath time in the company of Bubble Mountain, fluffy gators, giant invisible penguins?
3- Marie Curie and Her Daughters by Shelley Emling
Amazon
If you're looking for an inspiring nonfiction book for your tween or teen, look no further than Shelley Emling's sensational Marie Curie and Her Daughters. Marie Curie is one remarkable woman who shaped the world of radioactivity and science in general. But how much do you know about her stunningly intelligent and fiercely independent daughters, Eve and Irene? This illustrated book captures this touching and uplifting story of sisterhood, female empowerment, determination, and science like never told before.
4- Corduroy by Don Freeman
Amazon
For parents looking for a timeless classic, Corduroy is without a doubt a great choice. This picture book is the tale of Corduroy, a stuffed bear who has remained on the store shelf for ages because he's missing a button. That's until one lass named Lisa falls in love with this shopworn bear.
This cheery story has been passed from generation to generation, and it'll probably steal your little one's heart, too. Corduroy is an approachable children's book that celebrates friendship, empathy, and love. Don Freeman's impeccable illustrations truly bring the story to life.
5- Space Detectives by Mark Powers
Amazon
Space Detectives is one of the hottest fiction books for readers aged 7+. Illustrations by Dapo Adeola are powerfully unique, painting a comic story that sits somewhere in between Sherlock Holmes and Star Wars. Your dog got lost in space? Is allowance money missing? Have you grown two heads and no one can explain why?
If your answer is yes, maybe you need to call Ethan and Connor, the Space Detectives! Get ready for an upbeat, exhilarating, and adrenaline-charging adventure that's sure to excite your little one.
6- Sulwe by Lupita Nyong'o
Amazon
Actress Lupita Nyong'o took a short break to whip up this heart-wrenching children's storybook about a young girl who is trying hard to appreciate herself and feel gorgeous in her dark skin. With Vashti Harrison's captivating illustrations, it's easy to get instantly whisked away into her unique and uplifting story of self-discovery and self-love.
Sulwe is a poetic tale about coming of age, self-acceptance, and how to ensure life difficulties head. Your little one will relate to the moments of heartbreak and yet wonder.
7- Alexander and the Terrible, Horrible, No Good, Very Bad Day by Judith Viorst
Amazon
Waking up to find gum in his hair is just the beginning of a terrible, no good, very bad day for Alexander. Next, he falls courtesy of a poorly-placed skateboard, and then his favorite sweater becomes drenched in water. To add insult to injury, there's no dessert in his lunch.
Let's face it: everyone will immediately identify with this story, especially your kid. Like it's not hard enough being a kid, right? This is definitely another classic that shouldn't be missed in your kid's library.
8- The Valley of Lost Secrets by Lesley Parr
Amazon
If your tween is a big fan of Michael Morpurgo and Emma Carroll, then s/he'll flip over Lesley Parr's The Valley of Lost Secrets. It is a masterfully-written history mystery that follows the story of Jimmy and his brother Ronnie, sent to peaceful Wales from London during the Blitz.
When the duo finds a human skull in a tree hollow, Jimmy must find a way to discover the secrets behind the skull. Is he up to the task? This is one impressive story about bravery, brotherhood, and coming of age that'll delight readers between 9 and 11.
9- If You Ever Want to Bring an Alligator to School, Don't! by Elise Parsley
Amazon
Well … there you have it kids: if you ever want to bring an alligator to school, don't! In this classic cautionary story, Marigold brings an alligator to school in a bid to show off to her classmates.
Packed with rib-cracking antics, this tale is full of tips on what to do and what not to do when a twelve-foot gate goes haywire. Your child will certainly feel for Marigold as she tries to contain her pet.
10- Smile by Raina Telgemeier
Amazon
If you ever take your front teeth for granted, you better think again. All Raina wants is just to be a run-of-the-mill 6th grader. Unfortunately, she trips and injures her 2 front teeth one night after Girls Scout.
Raina must now endure a long, frustrating, and embarrassing period in which she has to wear a retainer and headgear, not to mention unsightly braces. On top of that, she has to undergo surgery to repair her smile. A heartwarming story to help kids endure the "braces faces" period so many of them go through!
11- The Cat in the Hat by Dr. Seuss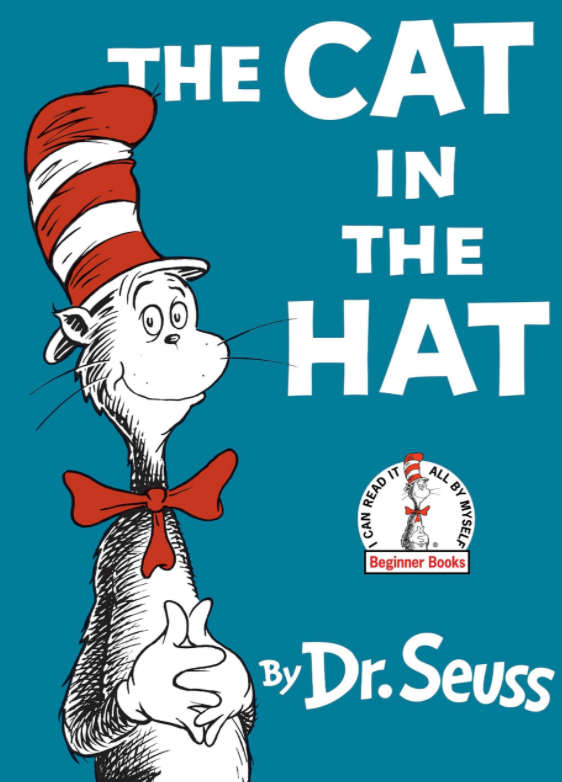 Dr. Seuss has created some of the most loved children's books, but The Cat in the Hat is arguably the best. It's a tongue-twister story that has become a cult classic. The word choice, repetitive rhymes, and tone can actually help lay the foundation for inspiring your child  to read.
The Cat in the Hat is incredibly exciting and fun with a hint of kid-friendly dark humor. These may be why this masterpiece has remained one of the best-selling books for kids of all time.
Buy The Cat in the Hat on Amazon here.
12- Do Not Disturb the Dragons by Michelle Robinson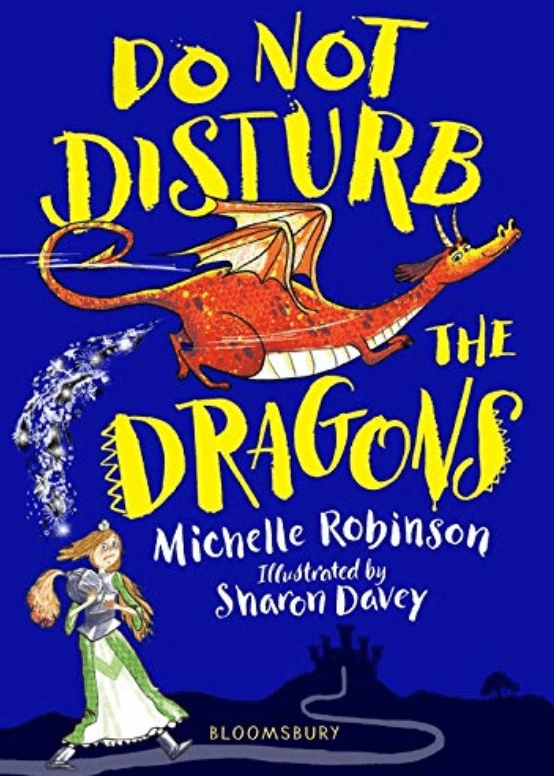 Michelle Robinson's Do Not Disturb the Dragons is one of the most sought-after children's books for 2021. This charming, slightly cheeky children fiction series is filled with grumpy unicorns, baby dragons, and a whole lot of laughter-inducing moments. 
Do Not Disturb the Dragons 2 has already come out of the oven. It's a perfect addition to your child's library if they are fans of Pamela Butchart or Andy Stanton.
Buy Do Not Disturb the Dragons on Amazon here.
13- If You Give a Mouse a Cookie by Laura Numeroff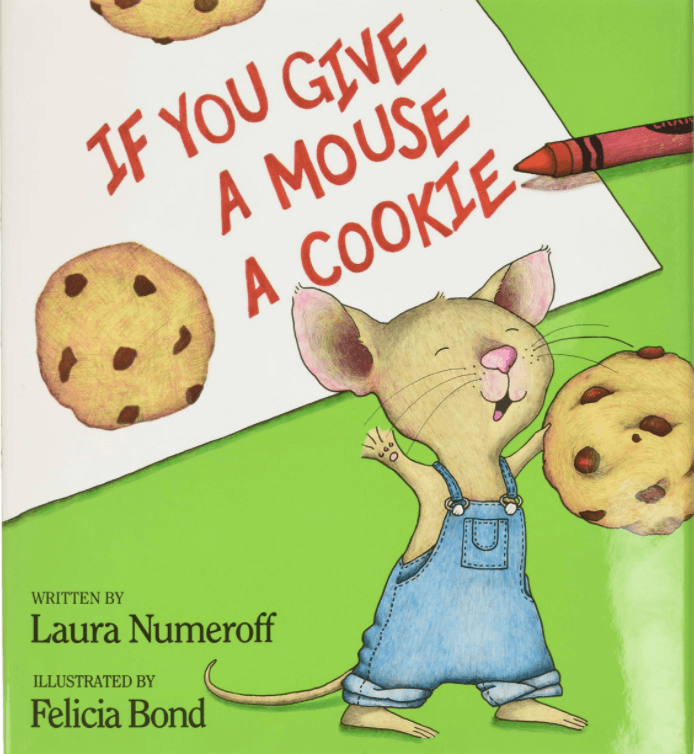 What happens when you give an adorable mouse a cookie? Providing an extended play on  "cause and effect," If You Give a Mouse a Cookie tells the lengthy and hilarious tale of what happens when a young boy gives a cookie to his friend the mouse. 
The story of this cute mouse with a sweet tooth and his human pal is about friendship, generosity, and choosing happiness. Don't be surprised that this storybook becomes your little one's favorite!.
Buy If You Give a Mouse a Cookie on Amazon here.
14- Claymates by Dev Petty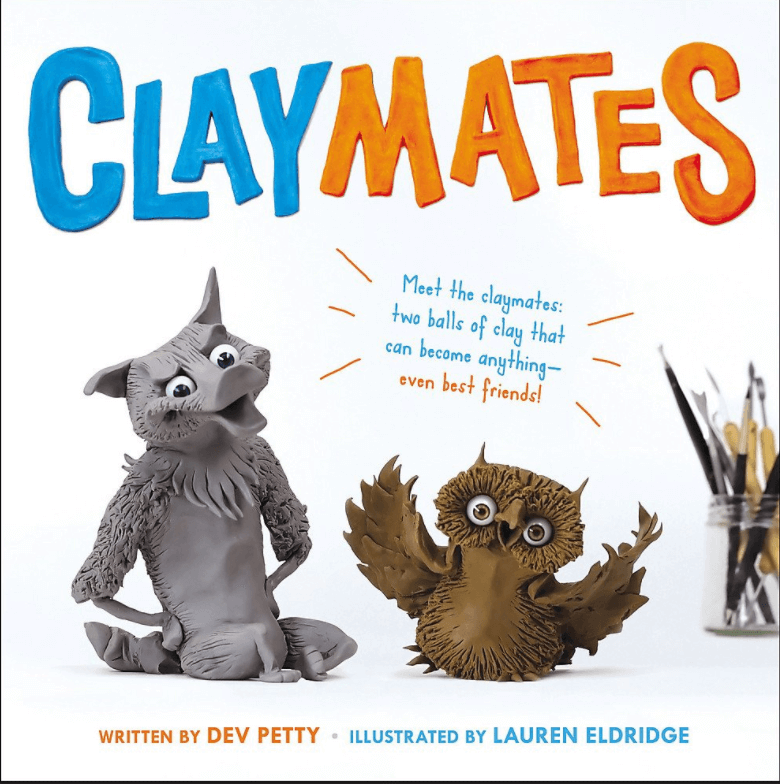 If you know a thing or two about illustrated children's books, then you know everything Lauren Eldridge touches turns into gold. The renowned illustrator truly brings Dev Petty's Claymates to life.
Two beads of the clay mold into funny shapes and eventually strike up an unwavering friendship. This is a story that'll spark your kid's imagination, curiosity, and creativity. By the end of it, your little one will likely want to play around with clay.
15- From the Mixed-up Files of Mrs. Basil E. Frankweiler by E. L. Konigsburg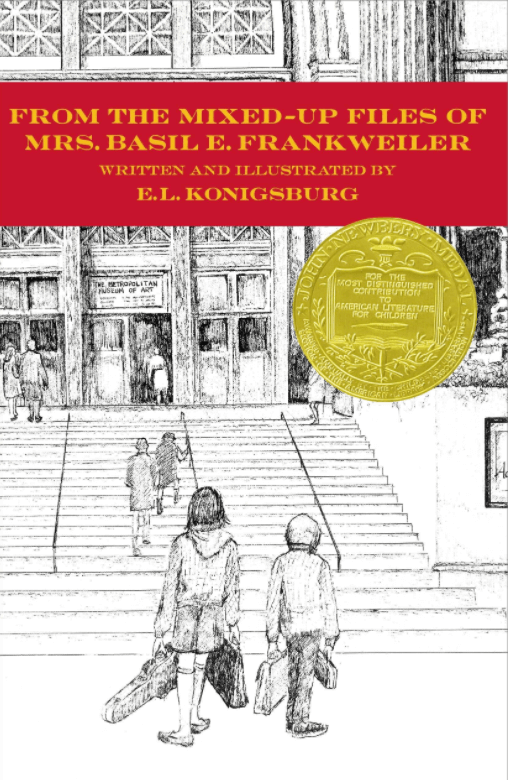 From the Mixed-up Files of Mrs. Basil E. Frankweiler tells the story of a sister and a brother who decide to live in the Metropolitan Museum of Art after running away from home. The tale of the duo exudes the theme of mystery and rebellion coupled with a love for antiquities and art. It's a perfect read for any upcoming history buff in the family.
Buy From the Mixed-up Files of Mrs. Basil E. Frankweiler on Amazon here.
16- Harry Potter series by J.K. Rowling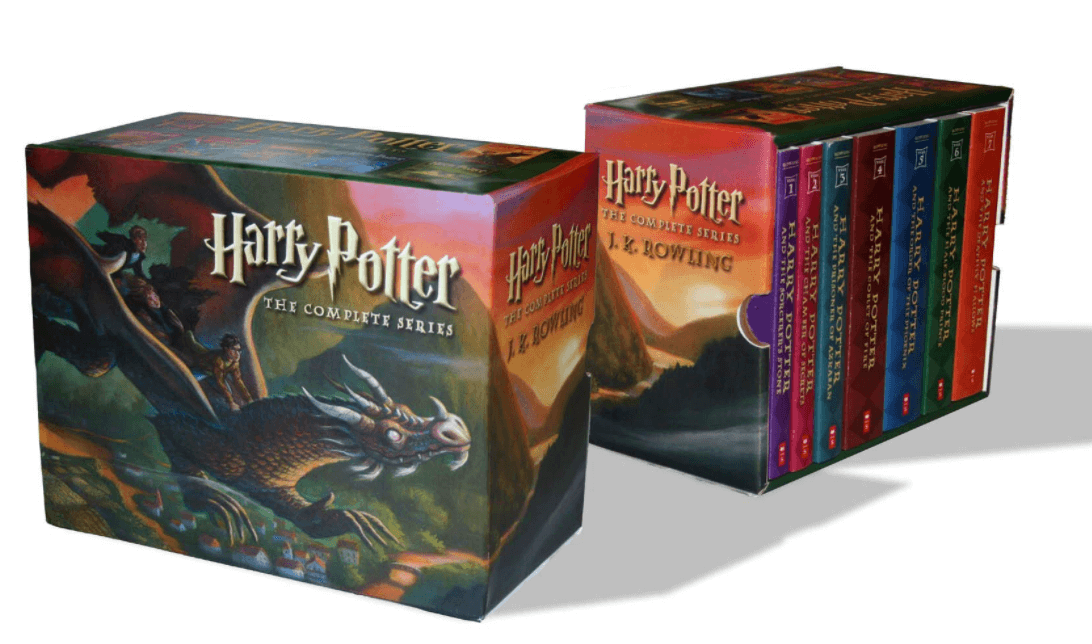 If your child has not already read or watched J.K. Rowling's award-winning series, this is the best time to do so. For the first time ever, the series is now available in a paperback boxed set.
Harry Potter is an all-time top-selling book series in history, and it's easy to see why. The story of Harry Porter is exceptionally thought-out, engrossing, and "spell-binding." Stephen King wasn't wrong when he dubbed the series "one for the ages."
Buy Harry Potter series on Amazon here.
17- A Kind of Spark by Elle McNicoll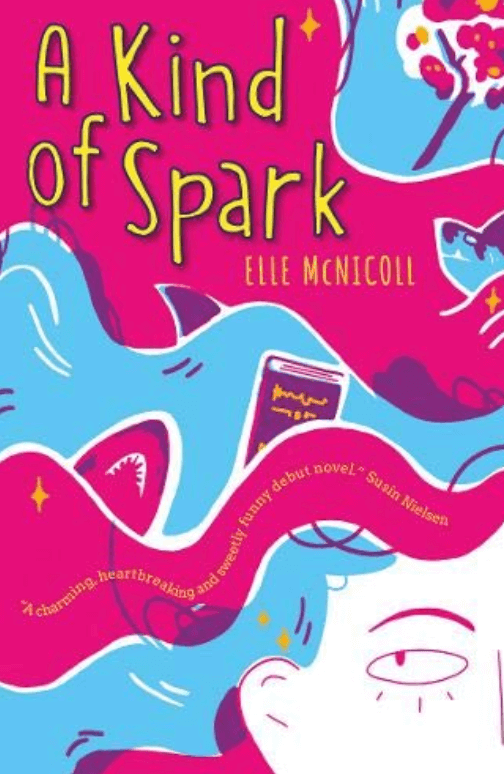 Nominated for the 2021 Blue Peter Book Awards, Elle McNicoll's A Kind of Spark is a multi-faceted book that'll teach your child more than you think. It's the story of 11-year-old Addie who's just learned about the sixteenth-century ladies in her hometown who were killed allegedly for doing witchcraft.
As an autistic kid, Addie lobbies for the local Scottish town to commemorate these women. Joining hands with a fellow schoolmate, she fights fiercely against oppression, prejudice, and injustice.
Buy A Kind of Spark on Amazon here.
18- Tuck Everlasting by Natalie Babbitt
What would you do if you found out that you could live forever? The Tuck family has just made one fascinating discovery that's as much a blessing as it is a curse: the secret to living forever. While the promise of eternal life is quite appealing, the reality for the Tuck family is totally different.
Tuck Everlasting is a grown-up novella that is a perfect read for older kids and young adults who are battling the prospects and challenges of growing up.
Buy Tuck Everlasting on Amazon here.
19- Maiden and Princess by Daniel Haack and Isabel Galupo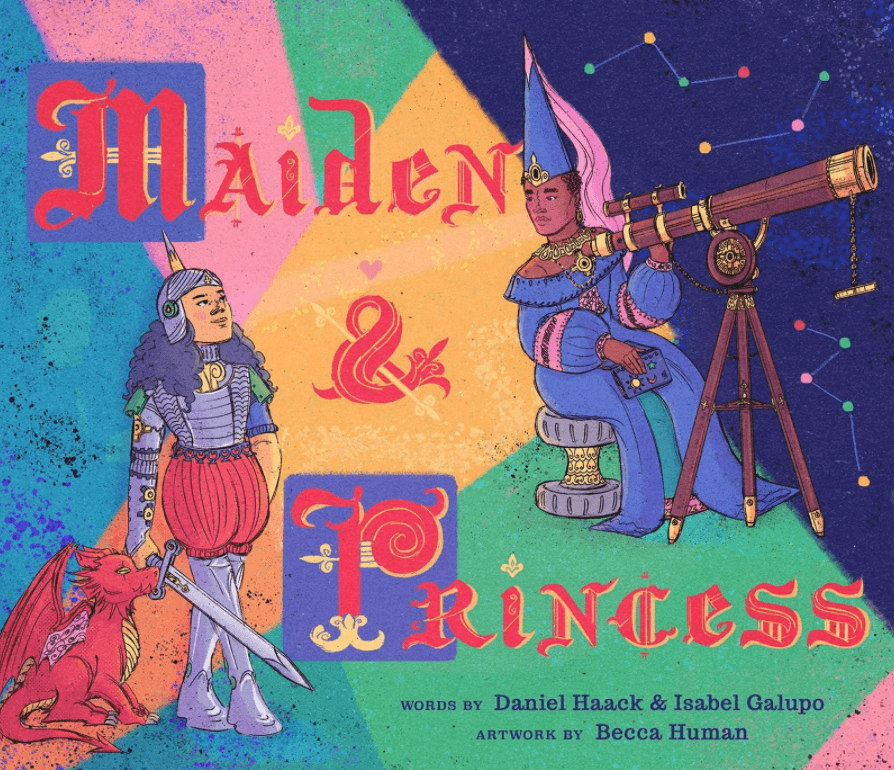 A great book for teens, older kids, (and some tweens), Maiden and Princess is an enormously successful book that continues to buck expectations. This is a contemporary version of the classic romantic Cinderella fairytale.
It boasts the gorgeous dance, the royal ball, and a true love's embrace, but none of the male dominance mumbo-jumbo. This is a modern fairy-tale story about finding true love in the most intriguing of places.
Buy Maiden and Princess on Amazon here.
20- A Series of Unfortunate Events by Daniel Handler, Brett Helquist, and Lemony Snicket
Authored by the trio of Daniel Handler, Brett Helquist, and Lemony Snicket, A Series of Unfortunate Events is a book series that has already been converted into an equally popular multi-narrator audiobook series and an award-winning Netflix TV series.
In our humble opinion, the book series captures the true essence of this dark mystery that's surprisingly kid-friendly. Be sure to grab your copy to find out more about Baudelaire orphans and their never-ending mystery.
Buy A Series of Unfortunate Events on Amazon here.
21- Lola at the Library by Anna McQuinn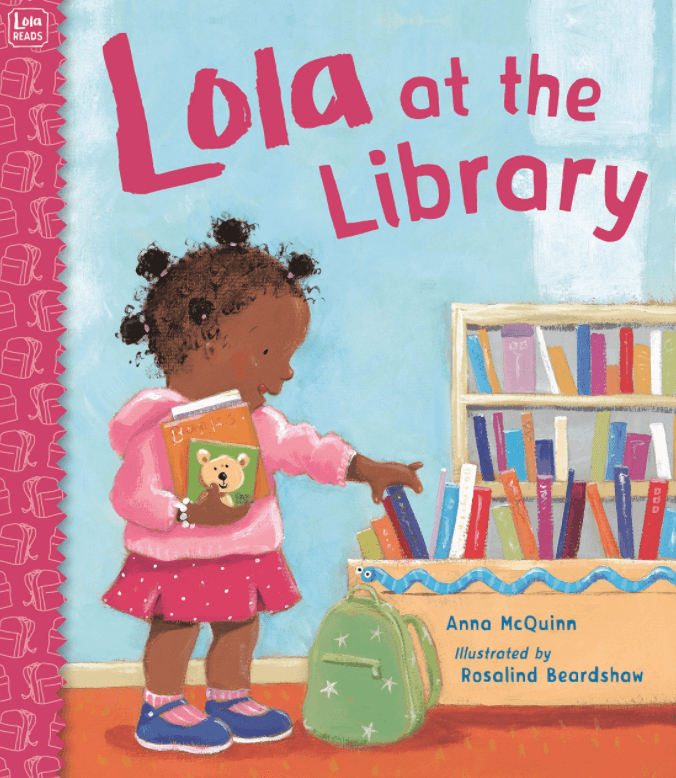 Lola at the Library is a beautiful poetic picture book that narrates the simple pleasures of a young girl. The quality time with lovely mom, the sweet snacks, and a bundle of fun books to read … the whole shebang.
There's always that supportive friend, librarian, or person who makes your library experience smooth and productive. This book gives your child an opportunity to reflect on that and cherish these amazing and warm people. Think of it as a lovely storybook to introduce your little one to wonder, excitement, and the nuts and bolts of a library.
Buy Lola at the Library on Amazon here.
22- Dragons Love Tacos by Adam Rubin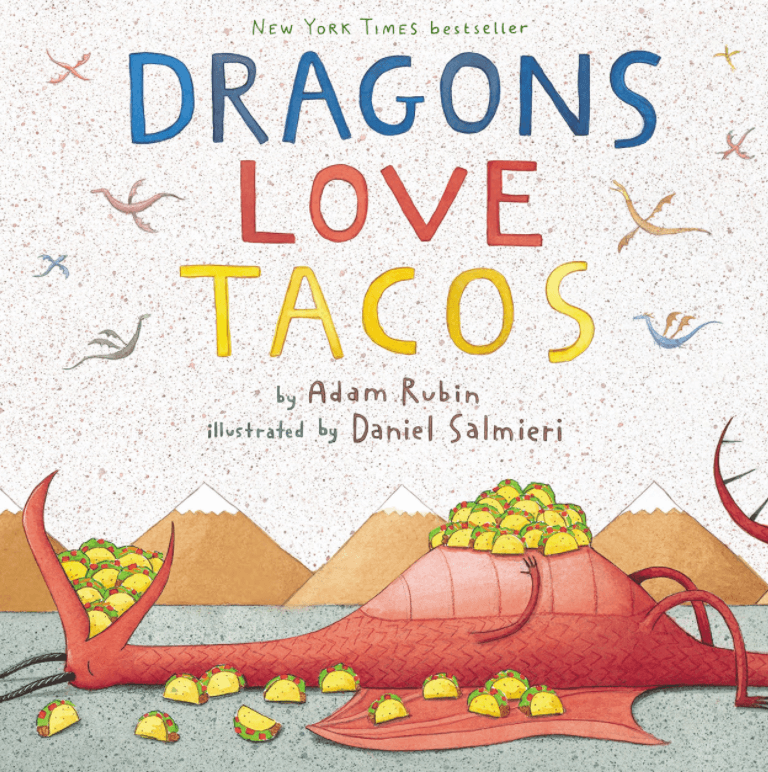 Let's be honest, who doesn't love tacos? And handsome dragons? In this children's book, Adam Rubin and illustrator Daniel Salmieri take us to a cheeky world where these fire-breathing lovelies are interestingly misunderstood party-lovers.
This story allows your child to embrace himself and conquer his beastly fears. This #1 New York Times bestseller is delightfully fun, especially when read aloud by an adult. It's a tale of self-discovery, friendship, and the pursuit of happiness. Don't let the scary title fool you, though; this light read also has many wonderful laughs in store for you!
Buy Dragons Love Tacos on Amazon here.
23- Tallulah the Tooth Fairy CEO by Tamara Pizzoli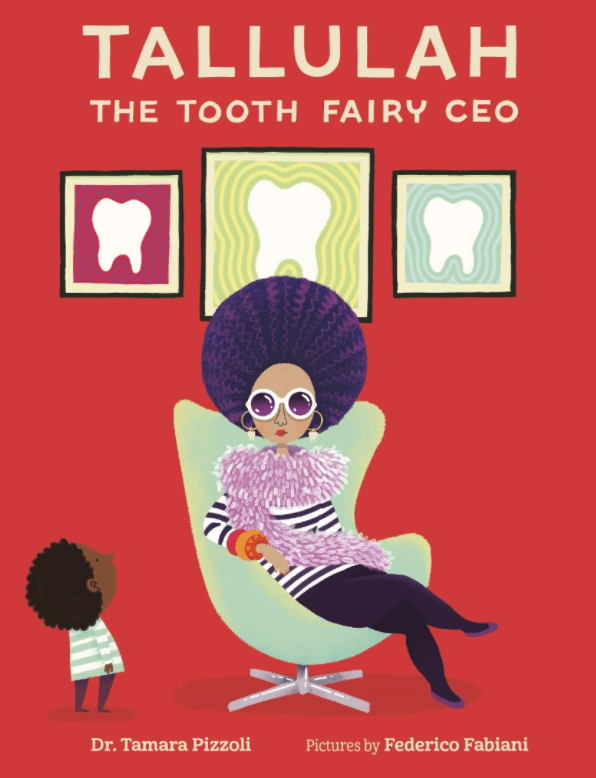 A twist to the classic legend so smart and sharp, you will most certainly appreciate this charming and inspiring book as much as the children do. It's clever, funny, and powerful, making a contemporary take on the timeless tooth fairy story with sterling illustrations by Federico Fabiani.
This is an incredible read for budding go-getters who are preparing to face the world head-on. What happens when something that isn't in the job description creeps up? Read this modern version of the classic to find out.
Buy Tallulah the Tooth Fairy on Amazon here.
24- Vinny Gets a Job by Terry Brodner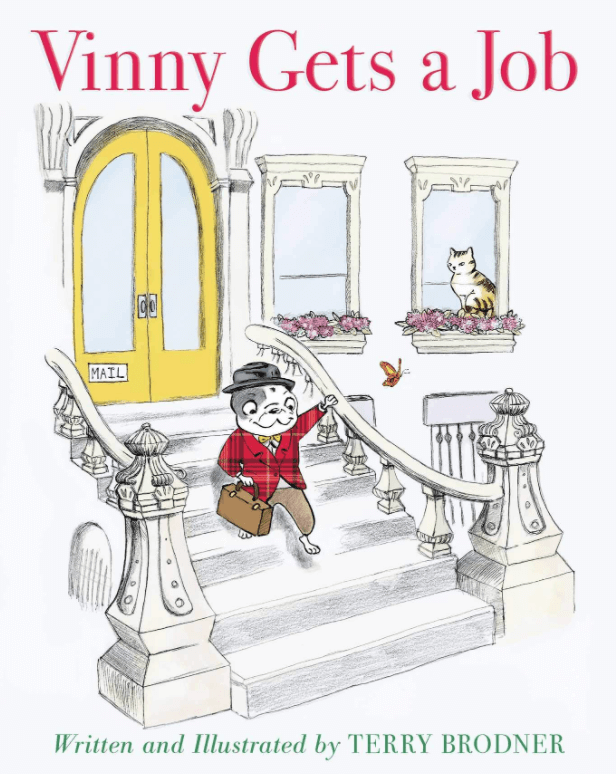 If your child has a sense of humor, Vinny Gets a Job is a perfect book for them to read in 2023. It was voted by school-age children as one of the funniest books this year and is expected to make a splash in 2023 and beyond.
This book stars a canine who loves to wear a fun-looking plaid suit, yet he fails at each job he attempts. The story uses clever rhymes and wordplay to entice children to read it over and over. It's recommended for kids aged between 4 and 8.
Buy Vinny Gets a Job on Amazon here.
25- Tomorrow I'll Be Kind by Jessica Hische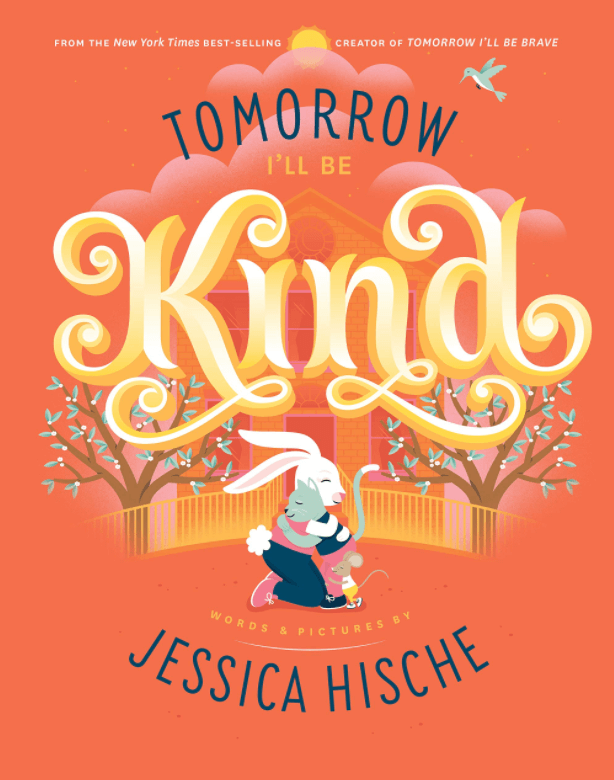 It's never too late or too early to start being kind. Let your kid kick start 2023 on the right foot with this touching and heart-warming book. It's an amazing sequel to Jessica Hische's Tomorrow I'll Be Brave.
It's a warm and genuine reminder to always put yourself in another's shoes and treat everyone with kindness. Every turn of each page of this book will inspire you and your little one to be more empathetic, compassionate, and kind people.
Buy Tomorrow I'll Be Kind on Amazon here.
26- You Can't Take an Elephant on Holiday by Patricia Cleveland-Peck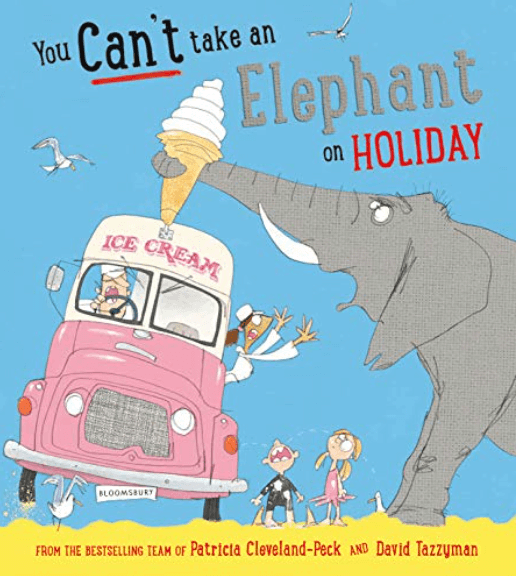 Ever pictured meerkats indulging in a game of mini-golf? How about rhinos having a blast around a campsite or a cheetah driving the camp van? This insanely-entertaining and enchanting book sports all kinds of crazy wild animals that you'd ordinarily take on holiday.
This marvelous book comes from the illustrators and authors of You Can't Call an Elephant in an Emergency, You Can't Let an Elephant Drive a Digger, and You Can't Take an Elephant on the Bus.
Buy You Can't Take an Elephant on Holiday on Amazon here.
27- Go, Go, Pirate Boat by Katrina Charman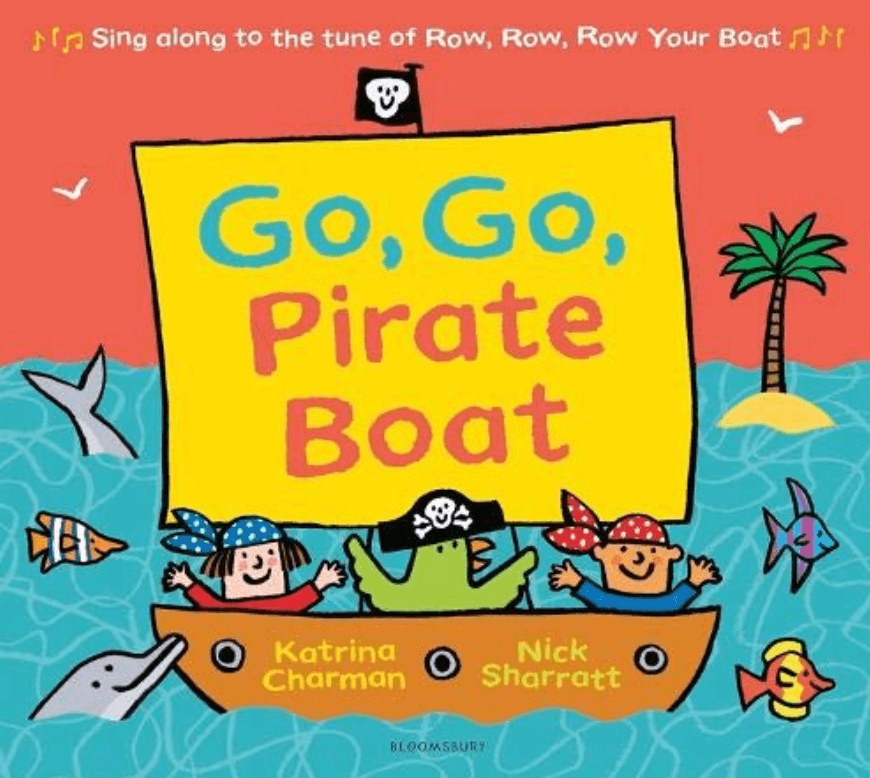 From the creators of the top-selling kids' book Car, Car, Truck, Jeep comes this clever pirate-themed adventure that you can read aloud to your preschooler. It boasts a rhyming tune of the infamous "Row, row, row your boat."
Your little fan of all-things pirates will thoroughly enjoy singing along to this jingle. The book sports beautiful and colorful illustrations by Nick Sharratt. It's sturdy yet compact enough to fit in your child's small hands.
Buy Go, Go, Pirate Boat on Amazon here.
28- Julián Is a Mermaid by Jessica Love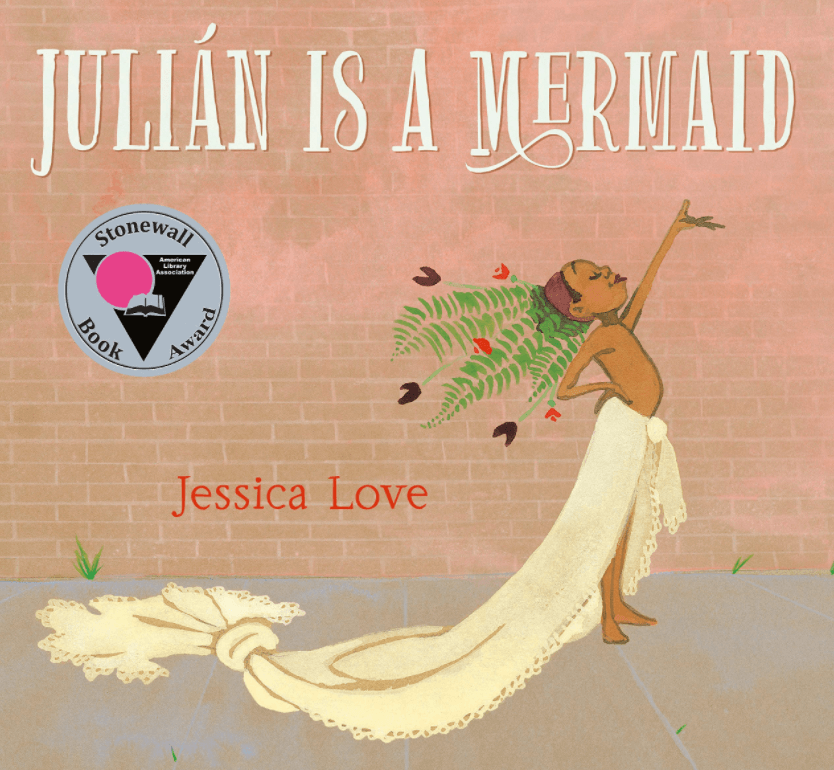 Julián Is a Mermaid will instantly transport your child into a fantasy New York City where all dreams are valid and achievable. Quite frankly, you will feel like you're stepping into a dream each time you read this brilliant story by the multi-talented author Jessica Love.
This is an easy-to-read, well-illustrated children's fantasy that's certainly going to be a classic. In this cheerful picture book, a glimpse of three beautifully-dressed mermaids leaves Julián filled with dazzle and wonder.
Buy Julián Is a Mermaid on Amazon here.
29- Harriet the Spy by Louise Fitzhugh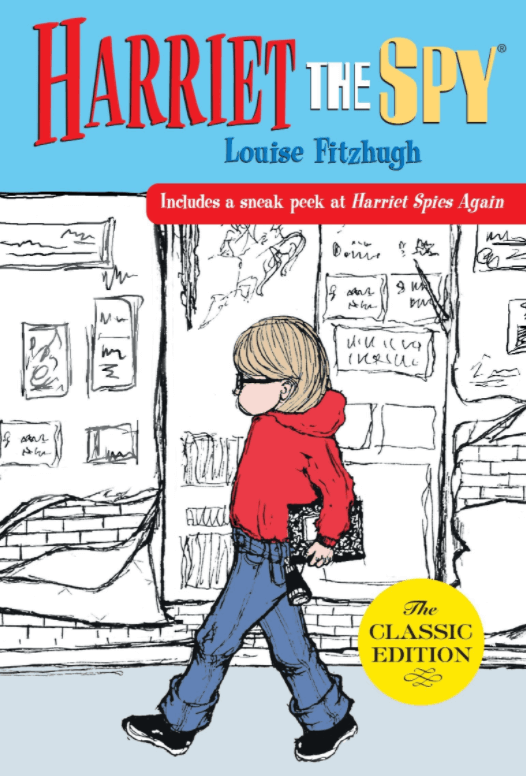 Ms. Harriet M. Welsch is a budding spy and a good one at that. She has jotted down in her coveted notebook everything she has found out about everyone, including her best friends and schoolmates.
It all comes crashing when Harriet's precious notebook gets lost and ends up being found by the wrong people. Before she could do anything about it, her best friends and classmates discovered what she wrote about them. Will she be able to put her friendships and school life back on track?
Buy Harriet the Spy on Amazon here.
30- Charlotte's Web by E. B. White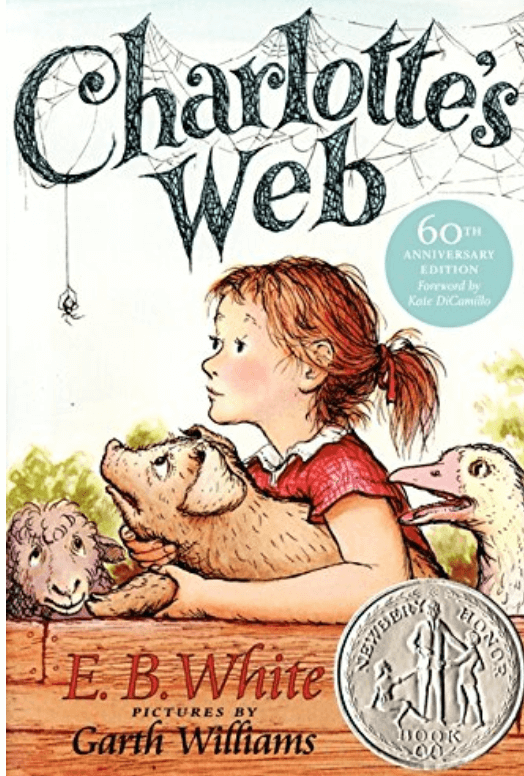 Most people become surprised that Charlotte's Web has been entertaining and growing young minds for more than 65 years. How many parents remember well the first time they heard or read this timeless story?
Loss and love are equally emotional concepts that we face in our lifetime, but Wilbur and Charlotte navigate these feelings so graciously. Make sure to have a box of soft tissue by your side when you read this children's literature masterpiece to your little one.
Buy Charlotte's Web on Amazon here.
31- Rosie Revere, Engineer by Andrea Beaty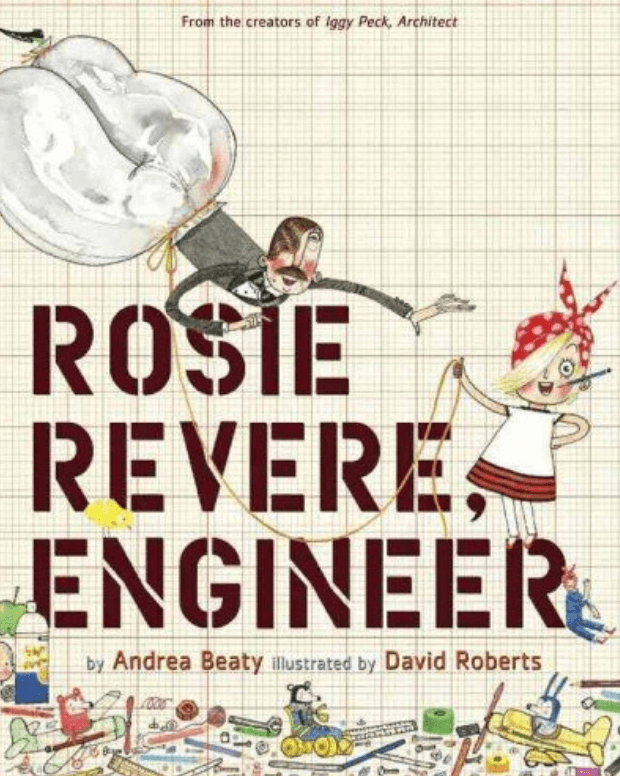 This beloved New York Times bestseller storybook includes a variety of themes that kids will love. The star of the book is Rosie, an inspiring engineer and inventor with major ambitions of building a groundbreaking, cool contraption.
Rosie Revere, Engineer is a perfect choice for any child who loves to tinker with technology – the Steve Jobs, Bill Gates, and Edison of the future. More than that, this book encourages your little one to stick with their passion and stay the course.
Buy Rosie Revere, Engineer on Amazon here.
32- Town Is by the Sea by Joanne Schwartz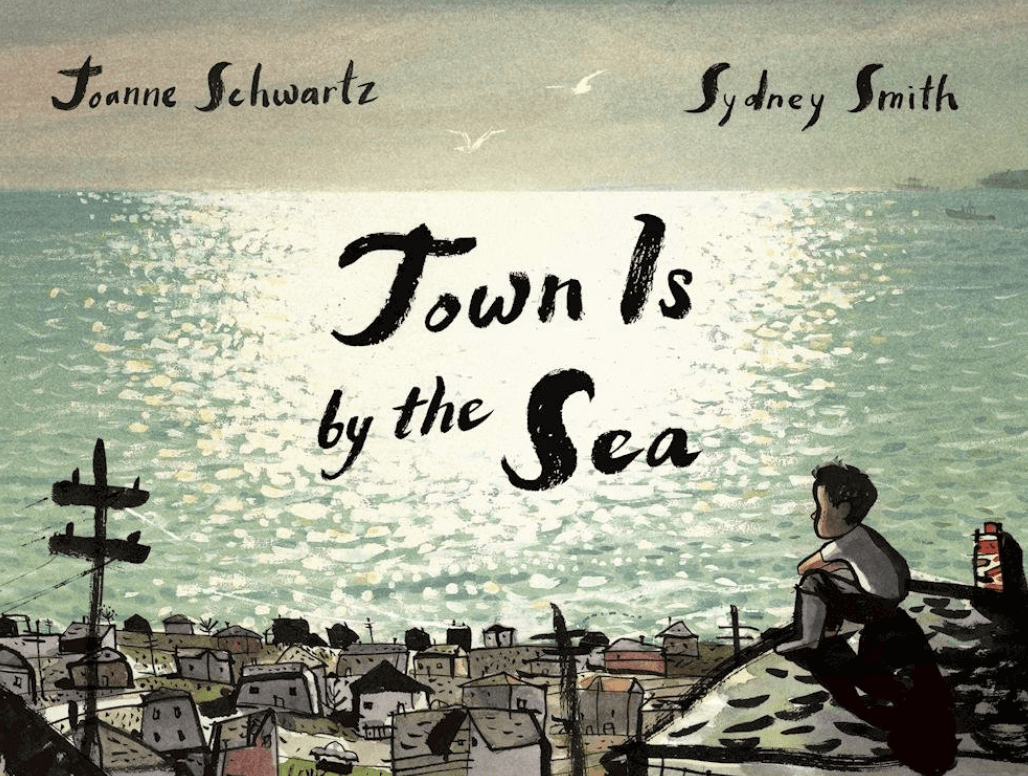 Have you ever wondered what it's like to be a young boy living in a maritime village that's close to mines as well? Joanne Schwartz's Town Is by the Sea is just that. It shares a "day in the life" of a boy, from the time he wakes up to visit his grandpa's grave to coming back home for dinner.
In this symbolic book, Sydney Smith's illustrations are thought-provoking and stunning in their own right, giving us a glimpse into the boy's way of life that feels out of the ordinary to the most of us.
Buy Town Is by the Sea on Amazon here.
33- Charlie and the Chocolate Factory by Roald Dahl
Roald Dahl has mastered the art of crafting spell-binding stories that kids of all ages love. Of all his work, Charlie and the Chocolate Factory stands out for its humor, adventures, and beautiful illustrations.
This book is a rare find: a late reader that's wildly imaginative, darkly funny, and reflects on people's everyday failures. It's one of the most-read children's books, and that's all thanks to its candy factory setting where magical and eccentric characters come to life courtesy of Quentin Blake's illustrations.
Buy Charlie and the Chocolate Factory on Amazon here.
The Role of Books in a Child's Development
Sure, there's no single most-effective way to bring up children who love to read, but one thing is for certain: reading plays a crucial role in a child's development. Curating a library of great children's books will definitely put your little one on the road to healthy learning and building a robust vocabulary.
So, how do books help facilitate a child's development?
– Books help your kid develop great writing skills
What do Steven King, John Grisham, and J.K. Rowling have in common? That's right — they are some of the most accomplished writers of  our time, greatly admired writers and storytellers with a laundry list of bestsellers to their names.
Writing is one of the most important skills that each and every kid must develop to succeed in today's highly competitive and connected world. Even if your child is not destined to be the next J. K. Rowling, they'll need writing skills to thrive in virtually every career they choose to pursue.
Excellent communication skills will serve them right as the digital age whisks us into a new era of working. A growing number of jobs will require you to be able to write and communicate effectively, no matter whether you're programming the next AI algorithm, delivering pizza, or lecturing at an Ivy League college.
Writing skills are even more crucial when promoting school success. And, as computers become smarter, an increasing number of standardized tests will increase the count of questions that require a written answer.
For instance, the SAT — which is widely regarded as the go-to standardized test for college admission in the US — currently has an elaborate essay section and the Educational Testing Service (ETS) says there are plans to add more writing segments as technology advances.
However, writing is not just for work and taking standardized tests. It's important for your child to incorporate writing into their thinking mindset. After all, writing helps your kid learn how to think creatively, thoroughly, and clearly.
Unfortunately, most schools and educators don't have enough time and resources to help your child learn how to write. Well, writing isn't a subject like math. But parents can help children become better writers, and one of the best ways to do that is to invest in good books for kids and foster a habit of reading.
Because writing skills directly correlate to reading skills, it pays to find out what types of books your child loves to read. Take note of books your kid has read in the last 3 months and parse them for patterns. Talk about your little one's writing and these books. Focus more on the ideas, interests, and background rather than dwelling on grammar and syntax.
– Books stimulate your kid's curiosity and spark imagination
Reading a well-written book with a vivid, well-told story can really excite your child's brain. It helps your kid immerse herself into the story and develop a visual picture. She will imagine how characters may look, what is going on in each scene, and then create a link between events and characters.
And a good book can also stimulate your child's brain at both physical and emotional levels. In this way, reading helps your child correlate events and characters in the story to their own feelings and situations, as well as identify with them.
Curiosity is directly tied to motivation, passion, restlessness, desire, and interest in children. For this reason, if your child isn't curious, they are likely to be difficult to enthuse, motivate, and inspire, and may show little or no interest in learning new stuff.
C credible studies have shown that children who are curious read more books and are more sociable, both of which will come in handy in their school and social life. If that isn't convincing enough to let your kid bury their head in books, remember that curiosity has more benefits than most people think. Curiosity may:
Promote all-around growth and development

 A CHILD IS BORN WITH ADHD AND AUTISM. READING DOESN'T KEEP IT AT BAY. PLEASE DO NOT MAKE PSEUDO-SCIENTIFIC REFERENCES FOR WHICH THERE IS EXACTLY ZERO EVIDENCE. Strengthen your child's relationships and interactions with others

Help kids over anxiety and become more confident
Thankfully, reading books helps not only make your kid become curious about the world around them but can also spark their imagination.
– A habit of reading may boost your child's critical thinking skills
Critical thinking skills are indispensable in life and their benefits  are wide-ranging and crucial for a child's development:
Critical thinking helps promote curiosity. That's because great critical thinkers have a wide range of interests, plus they are always inquisitive and curious about the world around them.

It enhances communication. By teaching your child to build upon logic and analyze ideas, critical thinking makes them great communicators who use relevant and consistent points.

Critical thinkers may be creative and imaginative. 

It may bolster problem-solving ability. Critical thinkers is the exact opposite of instinct.

Critical thinking is a life skill that fosters independence.
Of more importance, analytical thinking and comprehension skills come with reading books. Often, your child predicts what is going to happen in the course of the story. This helps challenge their brain to think more critically about what's possible.
– Reading books is an excellent form of brain exercise
Think of reading as a form of exercise for your child's brain. The more your little one reads, the stronger, healthier, and fitter their brain becomes. That may eventually translate to better development and learning ability.
Practice, as they say, makes perfect. When you build a good library of the best books for kids and encourage your child to read, you will likely help them sharpen their vocabulary, communication, and comprehension skills.
– Reading improves and reinforces your child's memory
Reading a good book is a wonderful way to do memory work. Your child must remember small plot details, associations, background, characters, and locations to be able to understand and enjoy the story. All of these elements make great use of your child's memory.
You see, just like our muscles, our memory-related brain cells benefit from a workout. Reading is more tasking to your memory and brain than processing movies, speech, and images. As your child is absorbing the story, the regions of the brain that are designed for other functions, like associative learning, language, and vision, work in tandem with reading.
At the same time, intelligence and concentration are called to action, processing nuggets of information that the brain has to infer. In doing so, reading provides your little one with more time to think. It allows them to press that unique pause button for insight, introspection, and comprehension.
– Reading books to younger children makes them happier and feel safer
Happiness is super-important for a growing baby or toddler's growth and development. And reading storybooks, bedtime stories, or picture books to them can induce feelings of security and contentment. This is corroborated by one 2019 study published in the Journal of Developmental and Behavioral Pediatrics.
This observational study involving 2165 mom-child dyads found that shared reading to children may be associated with less harsh parenting. These findings don't come as a surprise to most parents and childcare experts. Mom's or Dad's voice often soothes any fussy baby and helps them feel much safer.
Sitting your little one on your lap or reading as part of a bedtime ritual also helps create a strong parent-child bond, which is a key factor for robust growth in children. Young children who feel safe and loved are also often content and happier. This calming bedtime ritual may also be instrumental in helping to soothe your child to sleep.
– Reading promotes healthy brain development in younger kids
Reading (or shared reading, to be precise) has been documented to foster robust brain development in toddlers, infants, and other younger kids. It's for this reason that pediatricians highly advise parents to encourage their children to read regularly.
Its estimated that 1 million new neural pathways are established every second in a baby's brain, and they build on themselves up to around age 5 when 90 percent of the brain has been developed. Part of the core brain architecture, these are the connections, links, or pathways that give us the ability to move, speak, and think.
The more healthy development of the brain for your child, the better. Turns out, reading is one of the best ways to promote the development of neural connections. In some way, this research also validates other studies that show that reading helps a child become more empathetic.
– Reading molds your child to become more empathetic
Nurturing acceptance, tolerance, and kindness in kids is very important, and helping them develop more empathy is perhaps the most powerful way to do so. Books use different tones, characters, and themes to demonstrate a wide range of emotions. Thus, reading helps your little one better understand their emotions and the feelings of others.
Reading in and of itself is a great way for your kid to get in touch with their feelings, worries, and emotions. When they read a good, well-told story, they become empathetic to the characters and their situations. The more your child knows about these feelings and emotions, the more capably they can interact with those around them and empathize with them. It's a win-win.
– Fosters language development
It's long been known that reading helps develop and foster language skills. This is especially true for shared reading. When you read to your child, you help familiarize her with the fundamental sounds of language.
When a child reaches a stage when they can read on their own, reading will expose them to more words, sounds, and content. This advances your child's vocabulary and makes them more articulate, well-read, and well-spoken.
Reading not only improves their language skills but may also lead to more academic success at school. It's no secret that kids who love to read have a better understanding of grammar and richer vocabularies. More importantly, reading is the absolute best way to help your child learn a new language.
– Reading builds confidence, self-esteem, and self-image
Kids naturally experience moments of low self-esteem and self-doubt, and introducing them to the habit of reading is your opportunity to steer their confidence in the right direction.
Some observational studies have noted that poor reading ability can lead to low confidence. This may be part of a cycle where poor readers shy away from reading, which eventually exacerbates the situation.
How to Use Books to Prepare Your Kid for the Future
Sometimes, there's nothing more powerful for your kid than a great book. But did you know that you can leverage books to prepare your child for the future?
Here's how to get a jump on your kid's future using a variety of children's books, and help them put their best foot forward.
– Help them become better communicators
Writing and other communications skills get better with practice. Luckily, kids can develop enunciation, writing, speaking, and other critical language skills when they read books. Besides, reading enhances their communication skills and makes them more articulate and eloquent.
It is worth mentioning again that reading good books helps foster not only language development but also can impact academic success, both of which will prove crucial for your child in the future. When you read to your child or encourage them to read on their own, you reinforce their understanding of the language and prepare them to become excellent communicators.
You don't need to be reminded that well-read people, especially those who are read to or read on their own often, have a better grasp of grammar and larger, more robust vocabularies. More than that, extensive vocabulary and language skills will facilitate learning throughout your child's academic life.
– Use books to nurture your child to become a well-rounded, empathetic person
Empathy is at the core of what makes us social and understanding beings. It's the building block for behaving ethically, helping your child build healthy relationships, love passionately, and succeed professionally. Instilling empathy in your child is the greatest gift you can give.
With widespread bullying at school and online, it's important to raise and nurture a person who is tolerant, understanding, and empathetic. This is someone who can put themselves in another's shoes and take someone else's perspective.
Fostering acceptance, tolerance, and empathy in kids is crucial to helping a child learn to  thrive in a world full of diversity and adversity. Of course, kids will come across differences. Thankfully, books give you an opportunity to drive the conversation in a positive direction.
Reading is an amazing way to touch base with your feelings and emotions. As such, make sure to invest in several books that evoke a variety of feelings. These should be well-written books that prompt your child to think beyond the story, become open-minded, and develop empathy.
Make sure each book in the children's library has a teaching moment and emotive characters. This way, your child will empathize with the characters when they read the story. As well as reading books, use other proven strategies to emulate and foster empathy:
Prioritize caring for others when you act, talk, etc.

Model empathy for your kid and others

Empathize with your little one and their friends

Give your child an opportunity to showcase/practice empathy
Remember, it's important to nurture empathy by modeling it for your child. And empathy needs to be nurtured throughout life. The more your child can identify with and understand the feelings and points of view of others, the better they can empathize
– Prepare your child for future careers
It's never too early or too late to reinforce your child's ability to brave the workplace of the future. Already there are clear signs that future workplaces and careers will be much different from current job positions. We're seeing that the gig economy will take off, and work will be more responsive, on the fly, and off-the-cuff.
Most books, especially fantasy titles, are replete with work scenarios and technologies that might come to fruition in the future. As such, you can use these books to nurture a future professional who won't be afraid of the workplace of the future.
Future professionals will be expected to use their critical thinking, independent judgment, creativity, and wealth of knowledge while using less to do more. Continuous learning will certainly be at the heart of this dynamic workplace, which is why cultivating a habit of reading early in life will be quite beneficial.
– Encourage your child to read often
Just as you help your child learn math by counting peas or fire trucks or stacking cans in the cabinet, you can help your child read by reading to her daily when she is very young. Help your child engage in the wonder of language and of make believe. Inspire him to act out the stories that he hears. All these activities will bring to life the plots, characters, details, and feelings your children are finding in the stories themselves. Talk to your children about the characters; speculate about how they feel if something different had happened in the plot. 
Interactions like these will show them that you value reading and will encourage them to go further than just the words on the page. Eventually, with you, they may start to explore hobby books, timeless classics, nonfiction, fantasy, history, and biographies. Once they have begun reading on their own for pleasure and for school, always ask about what they've read. Go into details with open-ended questions. Ask them to show you sections of their books or the illustrations that accompany their readings. Remember—you cannot force a child to read. You certainly cannot force a child to like reading. But your encouragement can lead them a long way toward valuing it in their everyday life. 
– Use books to help your child shape their  personality
Certain adult competencies, such as persuasion, negotiation, decision making, problem-solving, conflict management, interpersonal skills, and communication, begin at home in a child's earliest years. As children grow and mature, they need to learn how to make decisions for themselves, work with others, build healthy relationships, and communicate their ideas. If they are well-shaped and nurtured, these skills will help your child relate better with others and thrive as they learn in school..
Books aid your child when it comes to social and emotional learning, and parents and educators have come to recognize the long-term benefits of reading with children and helping to nurture social and emotional growth. A socially and emotionally healthy child is more likely to pursue education, be employable, and experience life satisfaction. We all want to see our kids as they become adults secure satisfying work that makes them happy and has solid and rewarding relationships, and reading together from a tender age can be very useful.
– Forge intrinsic traits
Intrinsic traits such as empathy, courage, confidence, concentration, perseverance, and compassion are all part of what we are. These qualities are at the heart of our being and help us face adversities in life. These life qualities can also be nurtured so you can thrive in life and live amicably with others.
Our kids mostly acquire these traits through interaction with others. And entering the fantastic world of fiction, characters, compelling plots can also help your child get in touch with their feelings, emotions, and intrinsic traits.
As a parent, you nurture these character qualities and try to ensure that they are at the core of your child's development. Books can be important in teaching children about personalities, situations, relationships, and helping them determine what their values are in a world where, often, nothing is entirely bad and nothing is entirely good. 
How to Inspire your Child to Love Reading
Getting your kid to love reading should be as easy as picking up a book, but that's not always the reality. We tend to pressure our kids so much to like reading that it can eclipse the true joy of this fantastic activity.
Here's the thing: reading isn't supposed to be a chore; when you and s/he are reading together, you will want your child to find it pleasurable and engrossing. They should be able to get immersed in the story, truly connect with the characters, and get transported to far-away worlds.
Not sure where to start? Our list above brings you one of the most complete selections of fun and exciting books for kids, ranging from the classic and storybooks to the new releases.
Read on for handy tips on encouraging your children to read, so you can expose them to new knowledge, fun, and adventures.
Tip #1 – Model a positive habit of reading
Children learn a lot from their older siblings, parents, and other adult family members. They often take cues from you. As in so many things, you must model a love of reading to encourage your child to read.
Make sure that your little one sees you reading but take it up a notch by talking about the books, magazines, articles, or newspapers you've just read. You should also mention what the story of the book reminds you of, as this will show them the reading brings you joy — and it'll for them, too. The bottom line is that children brought up around books will most likely fall in love with reading.
Tip #2 – Don't nag or bribe your child to read
We get it – it can be quite frustrating, if not daunting to get your little one to start reading. In the moment of frustration, it can be easy to use shortcuts like nagging, bribing, or rewards to entice them to read.
While these methods might work for a short while, they can end up doing more harm than good. For one, nagging can take a toll on your child and result in them resenting that they're being forced to read This can backfire in a big way, leaving you with even more limited options.
Even though giving a reward to your child for reading is not really a bad thing, you should not depend on it to get your little one to love reading. In some way, the bribe or reward becomes an external prize, which takes away from the actual joy of reading.
Instead of using rewards, help your child understand that reading is a wonderful practice — it's the prize in and of itself. It's crucial for you as a parent to put your child's concerns above all else. Turn off the TV, put down the phone, and do a shared reading session with your kiddo.
The same goes for parents who are overzealous in their bid to inspire their children to read. Getting your kid interested in reading doesn't have to involve over-the-top approaches or enthusiasm. If you use too many overtures, then your child will read not out of their love for reading, but out of a sense of obligation to make you happy.
Tip #3 – Set realistic reading goals for your child
The last thing you want when encouraging your kid to read is to set impractical goals. When you do, you turn the act of reading into a chore, and you know how that goes. If your little one has picked up their first book for fun, don't worry if you don't see them finish reading it in a few days – after all, nearly 92 percent of people don't finish a book.
Similarly, it's vital to reserve your judgment when it comes to what your kid picks to read. Although it may be your goal to see your child read Harry Porter, reading about their favorite video game in a magazine can be a great start. Take reading for what is it worth to your child: fun and knowledge.
If your child is having fun devouring a certain book, it may help as a springboard to more books in that genre  and more extensive literary works. So don't judge what your child chooses to read; be glad they're reading!
Tip #4 – Start early
Start modeling the love for reading early in your child's life. If you veg out in front of a television, what do you expect your child to get from that? On the other hand, if you read often and excitedly, that's what your little one will want to do.
Studies have confirmed that it's a good idea to surround your child with books and readers from a tender age. It's true; kids that grew up surrounded by books and people who love to read — be that teachers, friends, siblings, or parents — are likely to develop a love for reading themselves.
The trick is to make sure the reading habit is established early in your child's life. At birth, your child has already heard language from her mother and is accustomed to the sound of her voice. Hold your baby in your lap and read a colorful board book aloud to her. This fosters language development from the earliest moments. Have the dad and other relatives read or sing books to the baby.  Studies have shown that the more words a kid is exposed to at a tender age, the richer their vocabulary will become at age 3.
In addition, the quality time you spend reading one-on-one with your child will strengthen the parent-child bond. In its own way, shared reading with an infant helps your child form a positive image of reading that'll stay with them for the rest of their life.
Tip #5 – Give audiobooks a try
Some people don't seem to like audiobooks, and that's okay. And while audiobooks cannot replace reading, they can augment it and make it a lot of fun for kids who read along or listen to a story they've always wanted to hear. 
Children experience fluency and learn word enunciation as they listen to people read aloud, and this is certainly true with audiobooks. If they follow along with the text, your child hears how a text can be read with good expression, quickly, and accurately.
Besides, audiobooks are fun, convenient, and versatile. Whether your child loves The Magic Tree House or Charlotte's Web, they can listen during recess, in the car, or at home. And best of all, most of them are free from services like Amazon's Audible.com.
Tip #6 – Consider a theme for the reading area
Want to up the ante? A cozy, quiet library full of fun-to-read books can create a haven for reading. But kids also do love themes. Perhaps your little one loves to build forts out of bed sheets, covers, and chairs.
Even the pickiest of little readers would love to read and hang out in an area that's fun and interesting. You can work with a variety of themes — from a spaceship, jungle, a pirate's cove, or a beach theme — to appeal to your child's interests, whims, and personality.
Tip #7 – Watch the film after reading the book
Movies bring story characters to life, which can be truly appealing to a budding mind. So, don't be afraid to select a classic that has been adapted into a film, TV show, or play — here think, Charlie and the Chocolate Factory, Harry Porter series, Bridge to Terabithia, or Alice's Adventures in Wonderland.
You don't have to finish the book in one sitting, or even a single day. Read the book with your child, a couple or so chapters each time. When you are done, organize a family movie night to watch the film adaptation of the book. It's a wonderful and effective way to inspire hesitant readers to fall in love with reading.
Tip #8 – Consider starting a book club
Starting a book club takes only two or more readers reading the same title. A parent-child book club is an even more exciting idea that can expose the entire family to new books, knowledge, and adventures. Take advantage of your fellow moms and dads, or have your kid ask a couple of their friends to join.
Reading together and sharing stories fosters a love of books and promotes literacy, plus cultivates stronger, healthier relationships and friendships. Because it's a social activity, it allows you to share experiences with family or friends.
Pick a meeting sport, a deadline, and the book to read. Don't forget to jot down some discussion points and questions (about the alternative ending, favorite characters, the best part, etc.) to hit the ground running.
Tip #9 – Turn reading into a gift
When it's gift-giving o'clock, be sure to give something that'll remind them to keep reading. When your relatives and loved ones ask about birthday gift ideas, recommend books!
Even better, suggest to your children to give books to their friends as well, with a message that shows the recipient why a certain book is special to the giver. By doing so, you're letting your child understand that books are a great way to share and connect with other people.
Tip #10 – Leverage technology
Most kids already have a gizmo that can be used to read a book, from laptops and tablets to e-readers and smartphones. Most youngsters feel at home using these platforms, so why not leverage them to inspire them to read?
Tips and Tricks on How to Choose the Best Books for Your Kids
For a moment, the prospect of building a library of storybooks, novels, and kids' books your little ones will cherish may sound a tad daunting. It gets a bit complex if you aren't a passionate book lover yourself.
Or, you own a little collection of books in your study, and the kids have never openly embraced your perceived reading culture. In your mind, you are probably wondering how you are going to choose the best books for your lovely brood.
What's eating at you is where you will shop for the right genres of books for the children. And even more, which of these different kinds are the most recommended to help instill the right reading flair and develop your child's hunger for reading.  
But forget about this perplexing situation for a sec. What you are probably lacking is the tips and tricks for choosing the best kids' books. 
Most bookshops sell quality books. But for someone who probably never buys novels, it gets confusing to tell which ones are worth spending on. If you are shopping for books for your little ones' home library, it is imperative to understand several tips about choosing kids' books.
Choosing Children's Books 101
Before you start building that kids' library at home, take your time and think about where terrific books for your little ones can be found. Ideally, focus more on the kind of books you know will place the child on the road to learning.
Books that can build her vocabulary and enhance object recognition as well as those that would give the little brain a wonderful glimpse of the world are the best. Similarly, those that can spark creativity and curiosity deserve to be selected first.
Generally, your selection should tilt more towards a library of great recommendations. However, while the content of the books is of great importance, choices also matter a great deal.
Here are five go-to aspects to consider when shopping for a book include:
Books that appear aesthetically appealing

– you should shop for books that the child can flip through from the first chapter to the last. This includes those books that don't have too much text and are abundant in illustrations.

Those that feature children-oriented subject matter

– pick a book that tallies with your little one's age and maturity level. A toddler's book can't be similar to that of your 10-year-old champ. While at it, be aware of themes a book may subtly promote that might conflict with your child's age group. 

A selection of age-appropriate books

– this is a huge guiding factor, both for a child educational benefit and the book's longevity. For a toddler and a kindergartener, a good book should most definitely be a board book or those made with a wipeable plastic cover.

Books with lots of pictures

– younger kids learn more by studying pictures and illustrations more than merely reading tales, fables, and stories. And so, when buying the best books for your little one, try to lean more towards picture books.   

Novels, journals, and textbooks that suit the child's interests

– if your child loves rockets more, or is often mesmerized by science, stock up on a couple of publications on the same. Basically, you can choose more of those that appeal to what already fascinates her. 
What Types of Books Should Populate Your Kids' Library?
The best present you can give your kids is to buy every type of book that's beneficial to them. That way, you will have created a comprehensive home library with each of their favorites in a single place.
Furthermore, having kids' books of all types at home helps to ensure that your mini-library is actually well-stocked. They will learn to spend their free time reading and eventually learn good reading habits way early.
Some of the books that shouldn't miss being in your children's library include:
Board books

– are the best for infants and toddlers as well as preschoolers who are still learning by looking at pictures and illustrations. The best books to choose for this group are those with brightly colored pictures of simple objects. You may buy them a couple, ideally because the kid outgrows them pretty quickly.

Picture books

– once the toddler graduates from board books, the next category of books are those with lots of fascinating images. For a 6-year-old, a 32-page picture book is easily the best book in the world. Aside from the usual pre-school and kindergarten Mother Goose and nursery stories, a good collection should also include alphabet and counting books.

Readers

– this category encompasses a wide range of books, including picture books with strong storylines and "easy readers" for the little one's smooth character development. For a kindergartner and a 2nd grader, not all picture books will appeal to their fast-expanding imaginations all the time. It may not satisfy their hunger to read anymore. Thankfully, reader books are there to introduce them to simple vocabulary.

Juvenile fiction or chapter books

– a 5th to 7th grader who has finally learned how to read, will find every story irresistible. And the best books to satisfy their curiosity will be small novels with mild difficulty levels. However, let the kid focus more on books that can build personality traits and personal preferences more.

Juvenile magazines

– having several dozen magazines in the library is a great way of encouraging kids that don't love reading to read. However, you should ensure you bring a wide range of them, especially those that appeal to their interests, and don't impose your interests on them. 

Audiobooks

– they work best when you need to spruce up the library and ensure the kids have alternative sources of information. The best selection of audiobooks may include popular kids' books in all categories, including non-fiction, biographies, fairy tales, folklore, and poetry.

Teen fiction

– this is the best area to introduce your little ones to best-sellers. And much as you should be careful with the kind of books to stock in the library, don't forget to invest more in comics and manga. Try to scrutinize every book falling under this category and understand its subject matter because kids at this stage learn quite fast and might try to experiment with what they learn.  

Magazines

– the best ones are those that speak about popular culture and talent-achieving teenagers in different frontiers. You may buy several sports magazines, those that touch on their academics, art, etc.  
Children's Books to Avoid
Even if you carefully consider each of the above tips and tricks, shopping for a variety of books for children is never a walk in the park. You simply can't expect to spend a single day out there, hopping from one bookshop to the next, and still feel rational enough to pick the just-right ones alone.
For one, not every book you will find on the shelf would be fit for your little reading angel. Amidst all your childhood favorites and multi-award-winning classics, you will find a ton more that are unfit for them.
– Too mature vocabulary and themes
The first rule to stick by is ensuring that the themes and vocabulary are right for your child's age group. Harry Potter isn't a good choice for most 3-year olds. A board book doesn't work for a 10-year-old. Be aware that, especially as children enter the tween and teens, subject matters often become more serious and often may speak directly to some of the social issues children of these ages become aware of: bullying, racism, discrimination, gender issues, and sexual orientations. You must always ask yourself if your child is the right age for themes of this nature and if your child is interested in this. Don't impose your reading values on an older child; think of what theirs are. 
– Those that use obscene language
Do a simple Google search of "the weirdest children's books ever written", and your mouth will be left wide open with the extent to which some writers go. Some use the worst terms you can ever get in a kids' book. Others simply try to normalize blatant indecency. 
As a parent, you must guard your little child against books that promote obscenities and twisted ideas about human beings. You shouldn't hesitate to stop them from getting into your little library at home. And be aware that as your child grows, their decisions about what to read must hold more sway than yours. Doubtless, they'll be exploring challenging themes at times in high school. Be prepared to talk with them about what they're reading, even if you personally feel uncomfortable with it at times. Something as basic as Romeo and Juliet is full of murder, teen love, suicide—you must know how to talk about these issues, which can be very real to tweens and teens. 
– Books that aren't consistent with your ideals
Most kids, including your two lovely boys, love superhero films and Star Wars movies. Your girls can spend an entire afternoon watching their favorite animation films indoors. And you have no problem perhaps because you've never had any problem with the ideals these movies promote.
Books are that way too: they silently promote specific ethics. However, like movies, not all books are great for a little toddler. Always read books before you give them to very young children and consider the child's maturity as they age up and their reading tastes change. And remember—there is no doubt a lot of unsavory material out there that children (and adults) shouldn't read. But being prepared is better than sticking your head in the sand. Always be open to talking about what's being read, what's concerning, what's just fun.
Choose the Best Books for Kids: 10 Important Tips and Tricks to Remember
1. Shop with your Kids
On the appointed day, grab your little one's hand and walk up and down the bookstore together. The main reason for bringing your kid along is to help pick books the child falls in love with. Let the boy choose his personal favorites as you check the blurb to ensure it is beneficial.
If you don't seek your girl's opinion, and only throw books into the trolley, she may end up feeling less interested in the books. It's better to have her at the top of the trolley, pointing at the books she would prefer to read.
2. Go for books with interesting characters
For your little one's development, novels with interesting characters are the best choice. Whether human or animals that have been anthropomorphized, characters should show emotion, participate in a good story, and interrelate. Even better, they can be in a plot that shows conflict and how that conflict is resolved to each character's contentment. The best ones are those that have an intriguing plot and an interesting setting with a rich and evocative language and age-appropriate vocabulary.
Books involving characters with real emotions help kids' imaginations and curiosity, and they see the characters as real beings that they can relate with.
3. Focus more on what they are passionate about
By the time your kid is turning 10, you must have seen what his favorite pastime is. If you are keen enough, your 13-year-old girl will have started polishing her ballet dance moves. If he's really into tech, you will see him around your PC, admiring techies.
This is the right time to buy books about that activity. And there's no excuse to avoid buying them because a majority of bookstores and online bookshops today have almost every kids' book under the sun.
4. Books with eye-catching covers and illustrations
'Don't judge a book by its cover,' goes the rule of thumb. But when choosing the best ones for your children, don't hesitate to bend this rule a little. If the cover is beautiful and the first few pages are flowing nicely, give it a go.
Kids always love pictures too and will often prefer those books that feature striking illustrations – not just words. It's rare to find a cool-looking book with a killer illustration but without anything good for kids. If the book is appealing to the eye, don't hesitate to buy it.
5. Prioritize award-winners + those written by familiar authors
Any kids' best-seller should be an absolute must-have. That means it would be a grave mistake to miss Caldecott, Seuss, and any other award-winner in your home library. If you have no idea which children's books are bestsellers, the New York Times always has a handsome list of them, including the most recent ones.
And not just award-winning books and best-sellers – stock a few from the world's greatest children's books writers. Your reading champs will warm up to Eric Carle's books because of his bewitching style of writing.
6. Don't forget your past favorites as well
Do you remember your favorite 6th-grade storybook and how you would hide a flashlight under the pillow so that you could secretly read after lights off? The dog-eared tale in a far-away kingdom and how the hare managed to outfox all other animals?
Well, what if you buy the same collection for your kids, and perhaps reminisce about the good old times with them? You will find a reason to join their library and share your thoughts in their discussions. It's a great way to appreciate your little book-loving champs as well!
7. Books with characters of various ethnic, racial, and religious backgrounds
Kids' books that are able to talk about some of the present-day ills in our societies  should form a bigger bulk of the library, starting with older children's books. Those that directly address racial and religious differences or gender and orientations issues and paint a positive picture amidst the differences are the most recommended.
Knowledge from such books will go a long way in helping your child understand that there are huge varieties of points of view in the world, just as there are wide variations in what people look like, in our backgrounds, and in the baggage we bring to every encounter. This can be a great way for kids reading such books at home to start to understand the diverse cultures that inhabit our world.
8. Follow social media accounts that recommend books
You simply can't rely on what's stocked on bookshelves alone. Expert book lovers nowadays share recommendations on social media and never shy away from helping parents looking to buy the best books for their children.
You can turn to Facebook and seek recommendations or follow book lovers on Instagram. The best thing about getting kids' novels from social media is the diversity you are bound to get. You will learn about different types as well as where to get them. Instagram can also be a perfect place to get world-class ideas about the best kids' library and how to set one up.
9. Visit local libraries
There's an entire universe of books for your children and all you have to do is to be a bit more pragmatic in your hunt. Bookstores and the internet aren't the only resources; you can also visit a local library.
It is at the library nearby that you will get an even bigger list of books and perhaps even borrow some to supplement the few you have at home. Local libraries usually get donations from reputable organizations that help increase their total supply. And by visiting, you will get reviews about the most borrowed books as well as those that rank best.
Having a strong bond of friendship with the management will help you borrow several books and know the recommended titles for your kids at home. You will have a friend to run to whenever the children need different books or fresh ones.
10. Let them try books beyond their level
There's no harm in allowing your 14-year-old boy to read a mystery novel. If your 10-year-old girl falls in love with your novel about the Russian revolution and asks to read it, don't hesitate to let her have it.
Adventurous kids can grow into adventurous adults. And children who express a genuine thirst for knowledge beyond their levels may even develop a better grasp of the complex structures of English sooner. Your ardent book-loving child will potentially be an accomplished adult.
Is the book durable? This may come last, although it is equally an important tip when choosing children's books to buy. Kids can be quite destructive and may tear a great book into pieces in a single sitting. Some might even write on every single page, rendering it hard to read but full of memories.
So be sure to also invest in books that can last. You should particularly pay attention to the cover and the quality of material used in the pages. If the book's quality isn't what you want, don't spend your cash on it.
Conclusion
There's a lot of competition for kids' attention these days, from texting and social media to after-school activities, heaps of homework, TV, and video games. With all these distractions, reading often ends up on the back-burner. By choosing one of our recommended top picks and using these tips, you can make reading fun and easy for your child.
You Might Also Like: