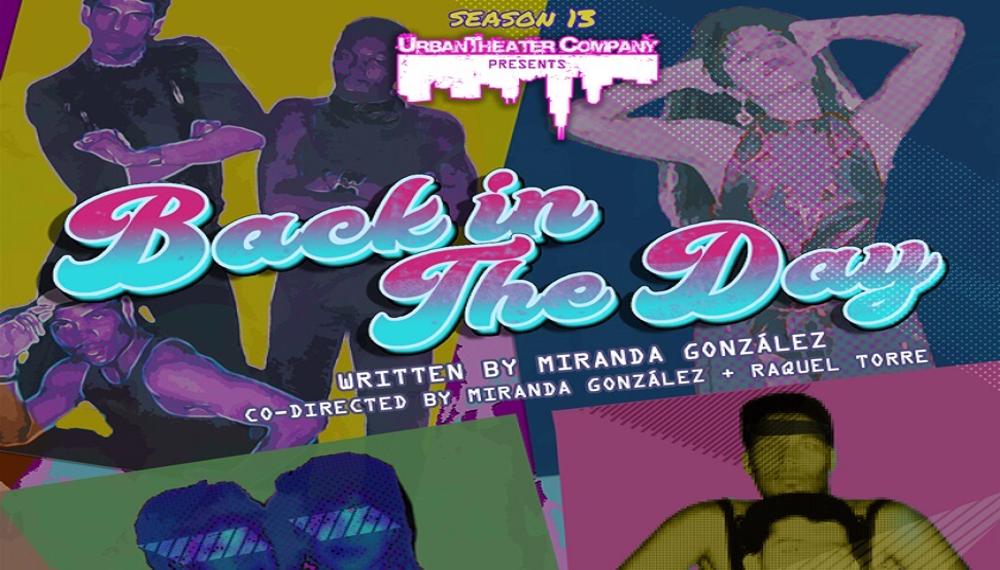 The sound of the '80s is hitting Chicago this summer at the Chopin Theatre.
Back in the Day: An 80's House Music Dancesical has been rocking the stage since June, and doesn't show any signs of stopping just yet.
Written by Miranda Gonzàlez, this theatrical explosion presented by the Urban Theatre Company is full of energy, charisma, and charm.
The production is set in the height of Chicago's street dancing and battle era when DJs started to surface and create a movement among clubgoers.
It brings opens up a whole new world to the music scene, music different from the Chicago music venues we have now.
The production follows the northside dance crew, the Allstars, and frenemies the Culitos and Imported Taste through their journey to the top of the dancing scene, all while trying to put a twist on society that the community isn't ready for.
The play begins as Gringo decides to set up a new dance crew with school friends, which sees the group spiral through life trying to bring attention to topics such as the AIDS epidemic and gang violence.
Audiences watch the crews move through new stages of their lives while redefining gender norms and trying to make a big change in the city stuck in its ways.
Playwright Miranda Gonzàlex is the artistic director of UrbanTheater Company, as well as a founding ensemble member of Teatro Luna, Chicago's only all-Latina theater company. She has devised and developed plays such as Ashes of Light, La Gringa, GL 2010, and Of Princes and Princesas since 2000. 
Back in the Day is based on José "Gringo" Echevarria's Book, The Real Dance Fever.
Speaking of the era, Miranda said: "It didn't matter where you came from, as soon as that house music came on, everybody was dancing.
There was a gap in the archives and I am just giving Gringo's book and perspective a voice.
"I want our audiences to really walk away feeling that they experienced a part of history."
The production is high-energy and full of dance numbers.
Co-director Raquel Torre said: "My approach to movement is a lot about finding what is in each performer's body, and trying as much as I can to unveil and unwrap that."
The play is still recognised as a work-in-progress despite its fantastic portrayal of the 80s already bringing audiences to their feet.
The final version will premiere in the fall at Destinos, the third annual Chicago International Latino Theater Festival.
Back in the Day started running at the Chopin Theatre on June 18 and will continue to wow audiences right through to August 3.
Check out the details here.
It is performed Thursday to Saturday, at 8pm at 3pm and 8pm.
The Chopin Theatre is located 1543 W Division St, 60642.
Tickets priced at $35 are available by calling the box office on 312-767-8821, or by emailing info@UrbanTheaterChicago.org.
If you're looking for more fantastic theatre news in Chicago, check out our review of the Choir of Man.