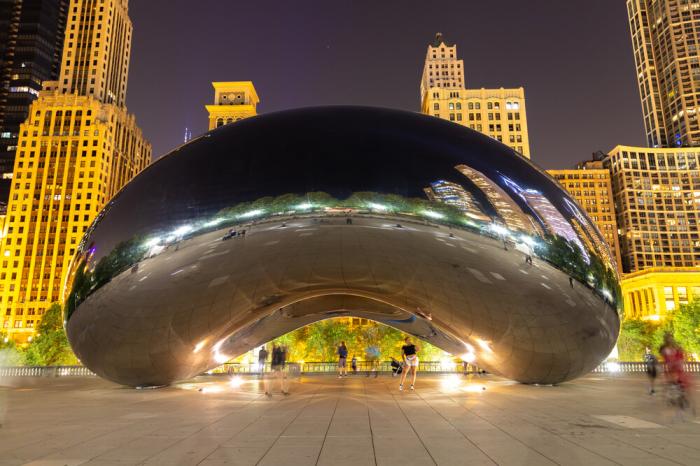 If you're in your city, you know where all the tourist attractions are, so you know how to give friends who are visiting a real "tour of the city".
And with music festivals being canceled left and right, and local businesses struggling to keep morale, it's now more important than ever to get out and enjoy the historical sites Chicago has to offer.
We wanted to make sure that if you come to Chicago, you know exactly what to do and where to go for a real Chicago experience! Chicago is one of the most beloved cities in America, and for a good reason. 
You've got some of the most iconic attractions in the world here, but most of all, the people are so chill here, it's like everyone knows how to kick back and have a good time.
So, please, go ahead and bring yours along while visiting these must-see attractions to tour Chicago like a pro!
Wrigley Field
Whether you're a baseball fan or not, you've got to visit this infamous landmark and snap a shot for Instagram! Wrigley Field is located on the Northside of Chicago and is home of the Chicago Cubs. The cool thing about Wrigley Field is that it's one of the oldest fields in the country! So, live it up during your Chicago visit and stand face to face with one of the greatest landmarks that this country has to offer. Who knows, maybe you'll want to catch a game!
Lincoln Park Zoo
Want to bring out the kid in yourself and get up close to some of the cutest animals? Well, you've got to head on over to the Lincoln Park Zoo. While you're there, you can get some of the best food you've ever had at a zoo, and catch some of the exhibits.
This zoo was founded in the 1800s making it one of the oldest zoos in the country. Who even knew zoos existed way back then? Want to know the best part about this zoo––it's free! They've been generating money since the 1800s, so they're giving back to the community. 
The Art Institute of Chicago
If you're feeling like you want to soak up a little more culture, by way of expansive pieces of artwork, then make your way to the Art Institute of Chicago. Once you're there, you'll be absolutely enamored with all of the different pieces of art that speak to you in their own way. The museum has an expansive collection of impressionist and post-impressionist works. This is definitely a stop that will have you feeling a little more artsy and cultured when you leave! 
North Avenue Beach 
Yes, there's a beach in Chicago, and it is absolutely amazing! Just like any other beach area, there are tons of dining, shopping, and beach activities to keep you and your family entertained. There's even a nice little bridge that you can cross to get to the free zoo! The best time to visit North Avenue Beach is during the summer (duh, right), but it is really one of the most incredible experiences in Chicago!
Feeling a Little Anxious About Being a Tourist in Chicago?
If you're looking to get out into the city and enjoy a stress-free experience, we recommend bringing a high-quality tincture oil with you (I personally never leave home without the CBDfx tincture oil, for example).
CBD Oil is known for its anti-anxiety and stress-relieving properties. We encourage you to do your own research, but if you deal with general or social anxiety—particularly when making travel plans—CBD oil might be a good natural treatment option.
Now that you've got the insider tips, you can tour Chicago like a pro.