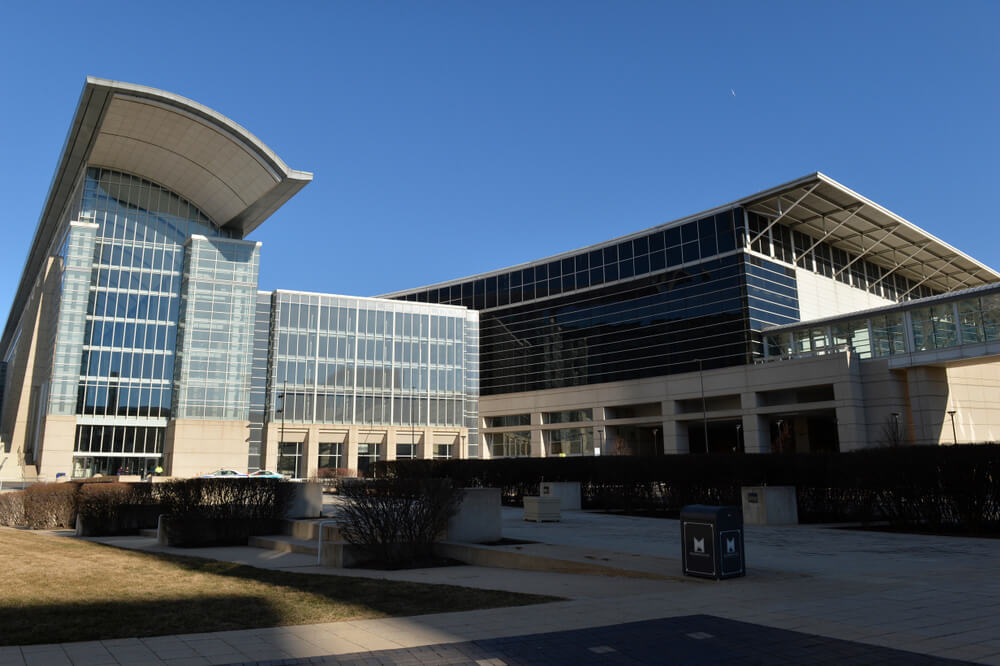 The fallout from the Covid-19 pandemic is still unfolding but there is no secret the lockdown has had a significant impact on businesses in Chicago. Whilst some of the businesses which have faced major setbacks are easier to identify, there are many more that are facing problems which are not so visible.  The McCormick Place Conference Center is a perfect example of that.
McCormick Place is host to a multitude of trade shows which take place throughout the year and they have just announced another cancellation. This takes the number of trade show cancellations to 145 for the year. Once cancellations began to pour in, the center freed up space for 500 beds for possible Covid-19 positive patients, an incredible act which we broke last month.
Going Virtual 
The most recent of these trade show cancellations was a packaging tech show, which was scheduled for Nov 8 – 11. The organizers have decided to pivot to a virtual show, much like the other 144 canceled events. This show in particular would have drawn 71,000 people to the city, and accounted for 91,000 hotel nights, not to mention additional expenditures such as flights, restaurant visits, and other social activities that would have benefited the local economy.
Discussing the decision to cancel the show, The Association for Packaging and Processing Technologies stated that "it was not possible to have a safe and productive event for attendees This sentiment is clearly shared amongst the other trade show cancellations.  This year will mark the first time in 60 years that the group has not held a trade show in person.
Stacking Up 
McCormick Place spokesperson Cynthia McCafferty discussed the impact which these trade show cancellations have had on the business. The 145 shows which should have taken place would have generated over $1.9 billion, including secondary spending in bars and restaurants. So far 60% of the canceled shows have been rescheduled, but that will not replace the lost income. New bars like this one we covered, will be in for a shock as all of this expected trade disappears, and it could get expensive.
Another example of the impact these canceled shows have had is the International Manufacturing Technology Show, which would have brought 129,000 guests to the city. That show was slated for September but was canceled in June, due to safety fears.
Re-Opening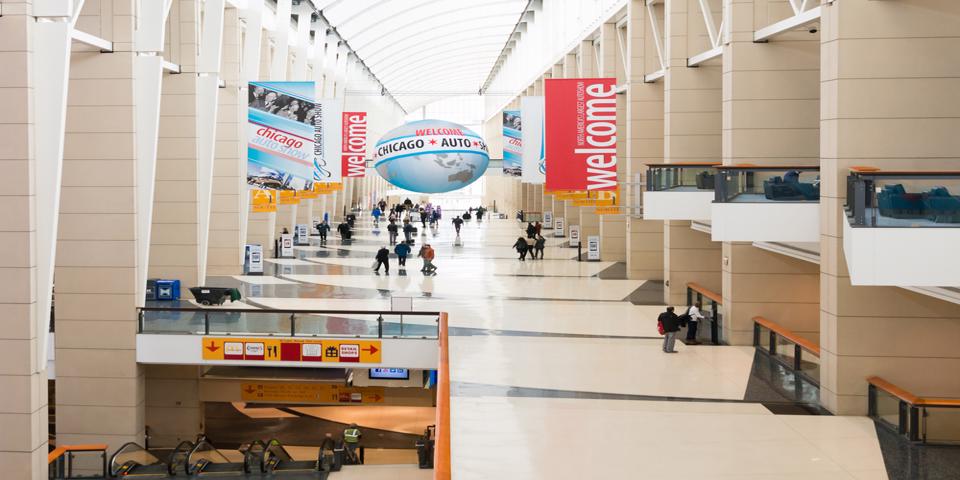 Whilst we have seen some areas of the city and its economy open up with ease, the same rule cannot be applied to all businesses. The key concern which Gov. Pritzker and his team have is regarding the presence of large groups of people in one spot without social distancing rules being observed. Huge crowds pose a threat to businesses like the McCormick Place Convention Center, which depends on such gatherings to operate.
The same applies to other businesses that rely on the thousands who attend trade shows. It is likely to be the last sector to reopen unless they are able to get creative with the types of shows which they are putting on.
Domino Effect 
We have previously discussed the impact which trade show cancellations have on local business and the host of the shows, but it reaches even further than this. Trade shows are still one of the best ways for companies to get their products and services known to prospective clients, build relationships, and to launch new ideas. The idea that 145 of these shows have been canceled is a major concern for everyone involved.
The Association for Manufacturing Technology currently plans to return to the city in 2022, already writing off the idea of a 2021 show. There is some hope for smaller shows that we previously covered to return in March 2021. For larger events, however, there is little chance of them returning to the new normal any time soon.
Vice President Peter Eelman confirmed however that Chicago was still going to be the show's final destination once the dust has settled:
"We are going to continue to support Chicago as it brings trade shows back to the city,"
This leaves the local government and Gov. Pritzker stuck between a rock and a hard place with regards to giving such events the green light. The challenge will be to look at ways in which they can use state funding to help local businesses in the interim or replace some of that revenue that has been lost. Chicago is currently on Phase 4 of its 5-part plan to reopen, but that itself is threatened as there has been a significant spike in recent cases, over 2,000 new daily cases reported on Friday August 21st.
We covered last month the mass financial impact which canceled shows will have on the local economy and getting to phase 5 is the only hope for trade shows.
For places like McCormick Place, however, even at Phase 5 they will be restrictions in place that will mean 'getting back to normal' is still a long way off.