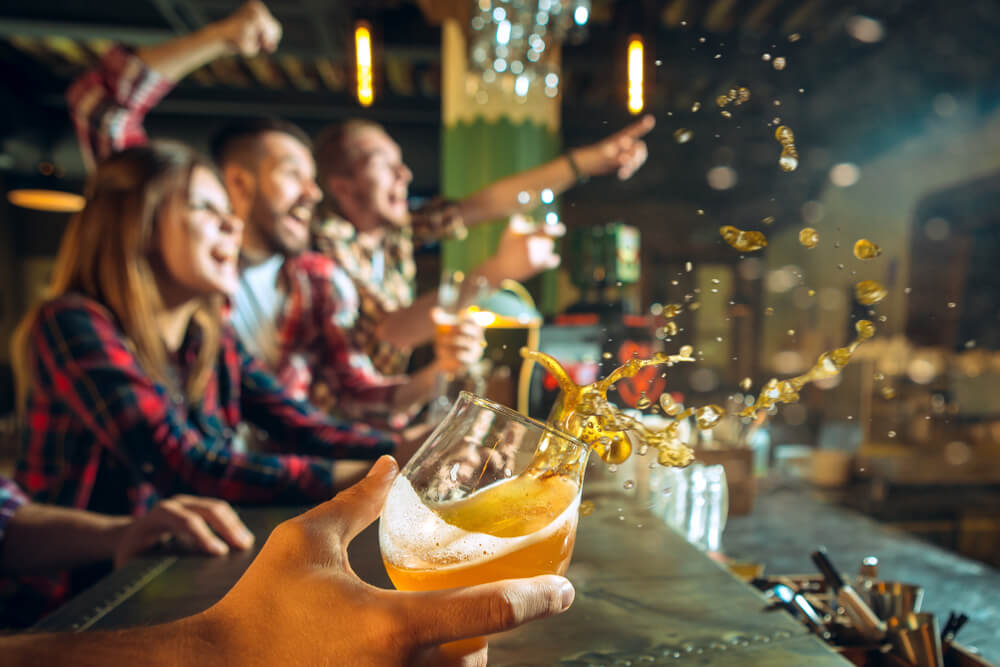 The owner of Chicago's oldest LGBTQ bar is set to open a brand new venue.
Jeffery Pub, owned by Junior Williams, is now opening a sports bar catering to the city's LGBTQ and black communities, named Williams Inn Pizzeria and Sports Bar.
The venue will open sometime between late March and early April in the Motor Row District near McCormick Place.
Jeffry Pub, one of the oldest gay bars in America, has been open since the mid 60s. It was passed down to Junior by his grandmother, Lula, who started showing him the ropes when he was just 8 years old.
The bar is also the only black-owned gay bar in Chicago and remains a pillar for the city's queer nightlife. In fact, Williams Inn will be one of the very few bars in general that is black-owned in the city.
The city is currently full of great drinking venues, including some fantastic hotel rooftop bars.
Williams Inn, named for Junior's grandmother, is set to take on the role of a more traditional sports bar with TVs for fans to catch their favorite teams while enjoying a drink. It will cater mainly to the city's black and LGBTQ residents.
Junior told Chicago Eater, "There are tons in the community who love to watch sports."
The venue is Junior's third attempt – the first Williams Inn Pizzeria was closed following a fire in 2010 and the second, a takeout-focused venue, closed in 2018 due to delivery problems.
Its takeaway venue received great reviews, with customers left disappointed when the pizzeria could not reopen.
One reviewer wrote, "First time ordering from this place. It's almost in my backyard and I never knew it existed.  The pizza I ordered was great. I'll have to try one of the other menu items next time. I'll definitely be a repeat customer."
Another said, "I've been eating this pizza since the 80's. It was an awesome treat growing up. Loved it!!! I was super excited to hear they re-opened. My husband wasn't as fortunate as myself in his upbringing, as he had never had William's Inn Pizza. We ordered a sausage pizza about 3 weeks ago and he loved it! I was in heaven and enjoyed every bite. To me, it was just as good as I remember."
The news of its reopening comes at a time when Chicago is ranking among the best in the US for its bars.
Junior, alongside company COO Teaunto Stephens, decided to give the bar a new lease of life near McCormick Place this time around – hoping the location's booming convention business and Wintrust Arena sporting events would benefit.
It is hoped the venue will bridge the gap between communities and there are plans to go big in time for the city's Pride event in June. "We just want to have a safe, comfortable space for everyone to have a heck of a good time," Stephens said.
The bar will finally give locals a place to watch the WNBA's basketball teams.
Williams' menu will focus on its already-famous deep-dish pizza, Italian beef sandwiches, pasta, and salads. No fewer than 24 beers will be available on tap alongside a selection of spirits, including bourbon, cognac, and vodka.
A Facebook post from the bar showed the building undergoing construction back in August 2019. Comments below read, "I hope it has a bar like the original location on Ashland. I made it through grad school living off William's Inn."
Another Facebook user said, "Best deep dish in town. I live in Texas now but I'm hoping you guys will be open back by mid-October when I visit."
One person waiting in anticipation simply wrote, "Hurry up please, thank you".