In a widely welcomed move that many key groups say is long overdue, the City of Chicago is pushing forward to open a park dedicated to the Black man who founded Chicago.
The effort to get Jean Baptiste Point du Sable Park open to the public–so that this seminal figure could be properly honored–has gone on in earnest for several decades.
With civil unrest taking place across the country due to long-standing racial injustice and inequity, a park finally honoring the Black man who founded Chicago helps to demonstrate the city government's growing racial sensitivity and desire to contribute positively to our understanding of how race has factored into our understanding of our own history–or when it has been ignored as an inconvenient factor.
Last week a Chicago City Council committee approved $5 million for the planning and design of the park. There is a full council vote scheduled for next month and the full council is expected to approve the park plans as well.
Jean Baptiste Point du Sable is Recognized as Having Discovered Chicago
Little of certainty is known of Jean Baptiste Point du Sable's origins, but he is recognized as the first permanent non-indigenous settler of what would much later become Chicago, Illinois. He was Black and it has been claimed that he was born variously in Haiti, Hispaniola, or French Canada.
There is no verifiable documented historical information about him prior to the 1770s, when Du Sable came to North America and traveled to the Great Lakes area.
As a trader and a trapper, he searched for the best land to hunt and trap. Finding an ideal spot, he settled at the mouth of the Chicago River on Lake Michigan. In 1788 it's known that he married Kitihawa, a woman from the Potawatomi Nation, in a Catholic church in Cahokia, a French-Canadian settlement in what is now Illinois, on the eastern bank of the Mississippi River, though they may have been married earlier in a Native American ceremony.
After many exploits, he created a settlement that became an important trading post connecting east, west, north, and south. This post traded everything from fur to grain and eventually grew into one of the most vibrant areas in this part of the new territories.
In Chicago today there is a museum, school, and harbor named after him. The area where his property was is now a National Historic Landmark and the area where the park is planned is one of Chicago's most valuable pieces of land. The park project is long overdue and is welcomed in every quarter of the city.
History of DuSable Park: The Park dedicated to the Black Man who Founded Chicago
The park project to honor the Black man who founded Chicago has been frustrating for many of his supporters, with numerous major obstructions and stumbling blocks consistently derailing the project since 1985. These have taken the project through many city administrations, all of whom promised to get this important city monument completed.
In 1987 then-Mayor Harold Washington designated for use as the park a 3.25-acre piece of land near Navy Pier, at the mouth of the Chicago River. The site is a perfect complement to Navy Pier which is one of Chicago's most popular entertainment attractions.
Navy Pier sits right on the water and has more than 60 restaurants and entertainment venues that are visited by millions of Chicagoans each year. Although the Pier has recently announced that its entertainment venues will close for the remainder of 2020, it is still a popular destination for families and couples to come and enjoy a relaxing waterside stroll.
The DuSable Park is a great place for people in the area to visit and learn more about the history of the man and the city of Chicago.
DuSable Park has had Several Major Setbacks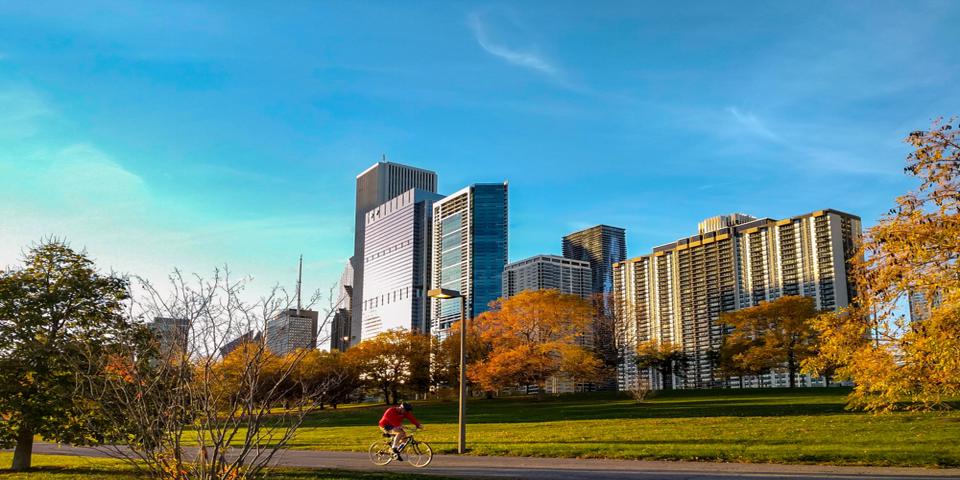 The main challenge to the park being built is that the land designated for it was discovered to have polluted soil causing the need for a major cleanup effort before it could be designed and opened.
This land was once part of the Streeterville gas lamp company that used thorium in their lighting products. Thorium is a radioactive material and although its use was nearly 100 years ago it is still a potent contaminant. This highly toxic material prohibited a project being built on the land. So the city had to first launch a costly project to safely clean up the soil.
After a decade of cleanup of the 3.25 acre plot, the city has announced that the site has passed the most stringent environmental inspections.
The second challenge for the gilding of the DuSable Park is that it was tied to other projects being developed in the area.
The part of town where DuSable Park is to be built is one of Chicago's most highly sought areas. A high-level building project called the Chicago Spire was to have funded DuSable Park, but the Spire was abandoned as Chicago's real estate market crashed.
DuSable Park was a casualty of the project's abandonment. The current owner and developer of the land, Related Midwest, a New York-based development firm, has approved plans for two smaller apartment towers and has also agreed to provide $10 million in funding for DuSable Park.
Next Steps for DuSable Park
This summer, the DuSable site has been made level and seeded. Plans have also been presented to and approved by the city council for the two apartment building development projects to have direct access to DuSable Park.
With these milestones completed, there is a lot of curiosity and excitement in Chicago about DuSable Park finally opening. The park will provide a respite amongst the skyscrapers for those who want a quiet moment and beautiful walking trails. The Park dedicated to the Black man who founded Chicago will add to Chicago's growing number of green spaces.