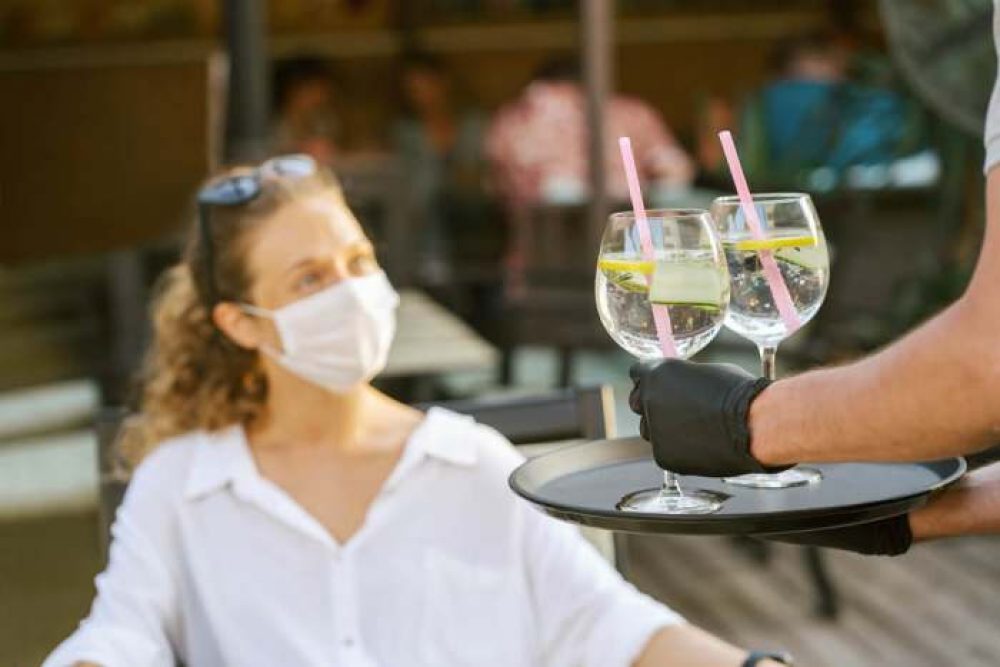 Chicago's Department of Business and Consumer Protection (BACP) has been busy so far in 2021. While any January is likely very routine for the crew in that department, monitoring bars and restaurants as they navigate their way through COVID-19 restrictions has proven to be challenging for all parties involved. It can't be easy for anyone and there is no doubt that customers are also finding it difficult with some restaurants and bars following pandemic protocols to the letter and others that are well, a bit light on that. But so far, according to numbers coming from the BACP, Chicago area bars and indoor dining facilities are setting a pattern of non-compliance.
Crunching The Numbers
A total of twelve bars and restaurants were issued citations for violating COVID-19 regulations so far in January. That's up from the ten that went to hospitality businesses in December 2020. But why is this happening? You would think that social distancing, hand sanitizing, capacity limits, and mask-wearing would be second-nature by now since we've all be doing these things for almost a year. Well, that may be a contributing factor. People are tired of it and restaurant owners are adding to it with as many of them who have decided to ignore the guidelines as there are who have chosen to implement them and enforce them daily.
Exposure Is A Reality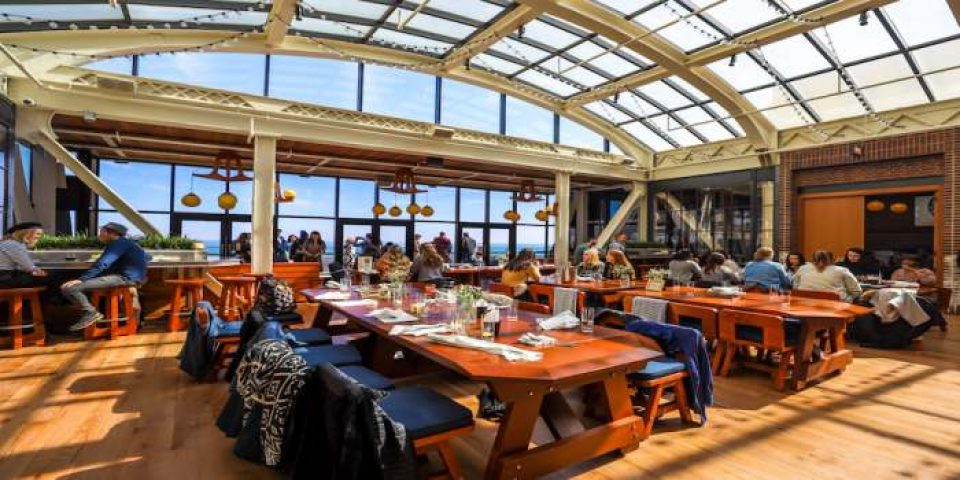 The pressure to return to indoor dining continues to come from the Illinois Restaurant Association. And it's been for a good reason. Many members of the IRA are struggling to keep open with the current COVID-19 restrictions while others have managed to pivot and essentially re-invent themselves with ways to serve customers that have at least kept revenue flowing through their cash registers. However, many members of the association fear the return of indoor dining and what it could mean. Zoe Schor, the co-owner and chef of Split-Rail in West Town is not excited about the possibility of serving customers indoors. Schor says that her concern revolves around "exposing her employees to the public" which she terms as being "abhorrent." Schor was quoted in Eater Chicago as stating that if indoor dining returns, "We can look forward to even more loss of life, not to mention the nightmare rollercoaster to folks who have to go from being on unemployment to dangerous workplace scenarios – and then back again, when we inevitably backslide, or when their restaurant closes due to the sure-to-come COVID outbreak."
Officials Continue To Battle On The Issue
Chicago Mayor Lori Lightfoot has been pushing for the return of indoor dining and has stated that her goal is to "reopen bars and restaurants as soon as possible." However, State Governor JP Pritzker is far more cautious noting that although he is prepared to lift some COVID-19 restrictions across the state, lifting the Tier 3 mitigations "won't automatically restore indoor service." The details related to dining indoors have created tension between the two officials and there is a standard in place that will likely become the deal-breaker. It involves the ongoing infection rate statistics. Breaking it down to simple terms, Chicago has to record a COVID-19 positivity rate of no more than 6.5-percent over three days (based on a seven-day rolling average). Once that occurs, the region reaching that benchmark can return to Phase 4 and that would lead to the reopening of bars and restaurants. Here's the kicker: Chicago currently sits at above 10-percent.
The List Of Violators in January 2021 (So Far)
Here is the list of Chicago area bars and restaurants that were cited for violating COVID-19 restrictions so far this month:
– Brigadoon, 5748 W Lawrence Avenue
– Doc B's, 55 E Grand Avenue
– Duffy's Tavern & Grille, 420 W Diversey Parkway
– Exit, 1315 W North Avenue
– Fox's Beverly Pub, 9956 S Western Avenue
– Guide's Sports Club, 5544 S Archer Avenue
– Joe's Imports, 813 W Fulton Market
– Kabobi, 4748 N Kenzie Avenue
– La Palapa, 2000 W 34th Street
– McGee's Tavern & Grille, 950 W Webster Avenue
– Nipsey's, 9156 S Stony Island Avenue
What The Current Restrictions Look Like
There is limited indoor dining at this point in some places around Chicago. But the restrictions are so strict that this is why many restaurant and bar owners are bucking the system. The restrictions allow for no more than four customers to be seated at an indoor table. The outdoor seating limit allows for six customers. Then there is a 25-percent capacity limit indoors. That changes to 25 people per room, whichever of those limits in the greater. Masks are mandatory as is social distancing. While that all may sound simple enough, think about some of the Chicago hot spots you have visited pre-COVID and consider the floor plan. Not every bar or restaurant is suited for meeting the pandemic restrictions. For owners who are concerned about their ability to provide service to customers in a less than ideal situation, they have opted to stay closed and provide either outdoor seating or takeout/curbside delivery. Food delivery services are also an option that has helped some foodservice operators in staying in business in this uncertain time.
How Busy Have They Been?
We mentioned that the BACP has been busy so far in 2021. The reality is that since March 2020 the department has been working steadily on keeping track of COVID-19 violations. Since that time, the department has so far conducted 7,882 investigations and cited 395 businesses for not following state-imposed COVID restrictions. They have also issued warnings to 774 businesses in the Chicago area.
Summary
COVID-19 restrictions on bars and restaurants have been met with mixed reactions by the owners of these businesses. Some have followed the guidelines carefully while others have not. The enforcement of these guidelines has become a full-time exercise for the BACP which continues to investigate complaints daily. So far in January 2021, a total of twelve bars and restaurants were cited for breaking the rules. That is an increase over the previous month and could indicate a developing trend as the length of time we have been hand sanitizing, social distancing, and wearing masks is starting to wear everyone down.