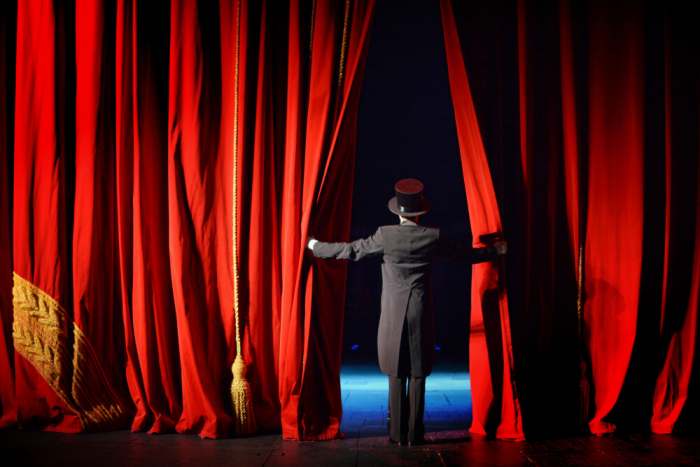 After almost one year of COVID-related precautions, as case numbers in Chicago continue to drop and restrictions are being lifted, it might be time to think about our favorite pre-pandemic pastimes, which are now coming back with the appropriate safety guidelines. The Music Box Theatre announced mid-February that it is planning to officially reopen on Friday, February 26, for limited screenings.
From work to seeing our families and ordering food, we do everything online
During the past year, we got accustomed to doing almost everything online, from work to seeing our family, from school to entertainment. Dining out, maybe one of the most beloved pastimes has been transformed to accommodate the new rules. And if some Chicagoans preferred to take out even before the pandemic, for most such terms as  "ghost kitchen" and "virtual restaurant" were not familiar. Well, the coronavirus has made them more commonplace. Both concepts are a good fit for the current dining landscape, being handy for those who are either in lockdown or have chosen to self-isolate. Like renting movies to see them at home, these types of services will still be needed after the COVID-19 crisis would have been surpassed. But what do these types of dining offer and how are they different? Aside from becoming a fast-growing, popular trend, essentially if you were in the food services industry and chose to set up food preparation facilities that were designed to provide online delivery and takeout orders, you would be operating a ghost kitchen. If you are a restaurant owner who has chosen to close the doors to your business to dining in – either by choice or to meet Covid protocols – and just use your facilities to prepare meals that are takeout or can be delivered curbside or elsewhere – you are operating a virtual kitchen. Both terms are very close to each other and are easy to confuse, but, of course, the thing they have in common is they both produce real food.
Going back to offline services takes some time to adjust
After movie theaters received the approval to begin reopening at reduced percent capacity back in January, as did partial indoor dining and museums, it took most local cinemas some time to prepare for resuming screenings. There was, of course, the issue of getting staff back in-house, to prepare for reopening, which includes much-needed deep cleaning after a few months of being shut down and supplementary hygiene measures necessary to keep the virus at bay. 
The Music Box Theatre announced mid-February that it will officially reopen on Friday, February 26.
Two extraordinary peliculas for Chicago movie enthusiasts
The Music Box will be showing two movies, each extraordinary in its own way. 
The French-language Ivory Coast prison drama Night of the Kings will run in the theater's main auditorium, inviting audiences to see a tale of masculine symbols that celebrates storytelling, oration, and folklore.  In its smaller screening room, the American-Jewish horror film The Vigil is going to be aired. According to Katie Walsh, this movie embraces Jewish culture not just in its settings and religious symbology, but in the way that memory and the processing of intergenerational trauma is a crucial part of Jewish existence, especially after the Holocaust.                                                                                                            As per Chicago's reopening guidelines, although the Music Box's main auditorium can sit 750 people, only 50 people will be admitted, while the second theater will only sit 15 people. Much like when the theater briefly reopened last summer, all tickets will be sold in advance via the Music Box's website. 
Guests will have to wear masks, exactly like last summer
The relaxation happening now is actually pretty similar to the one of last summer, when, although festivals and events have been canceled due to Chicago's stringent reopening guidelines, Navy Pier was offering a variety of free cultural programs and events. The city's lakefront attraction was already reopened partially to the public, welcoming visitors back to the expansive Offshore rooftop, restaurants, and the Centennial Wheel, but requiring guests to wear face masks and adhere to social distancing. Those safety guidelines, applied to Navy Pier's roster of movies, concerts, and festivals, are now required one again. In order to enjoy a movie, masks will be worn at all times, except when eating or drinking, while already seated. 
The Music Box is not the only theater that decided to reopen, even with limited seating
The Music Box joins a variety of other local movie theaters that have reopened over the past few weeks, including the Davis Theater, the Landmark Century Centre, the ShowPlace ICON Theatres at Roosevelt Collection, and most AMC theaters. Some smaller cinemas—such as the Logan Theatre, the Gene Siskel Film Center, and The New 400 Theater—have not yet announced reopening plans. 
And, if you decided to go downtown Chicago to see a movie, you might consider at least visiting a landmark of the Windy City, Michigan Avenue. There is a lot to see and do in this stretch of pavement and activity best known as the Magnificent Mile, an iconic piece of Chicago that you must see to really appreciate. 
But, If you still don't feel comfortable seeing a movie in-person, don't worry, there is a solution for you. The Music Box is still offering a variety of arthouse movies, foreign film, and documentary rentals via its Music Box Direct platform. So you could still choose to order food and see a movie in the security of your own house, at least until more people get vaccinated against the coronavirus.