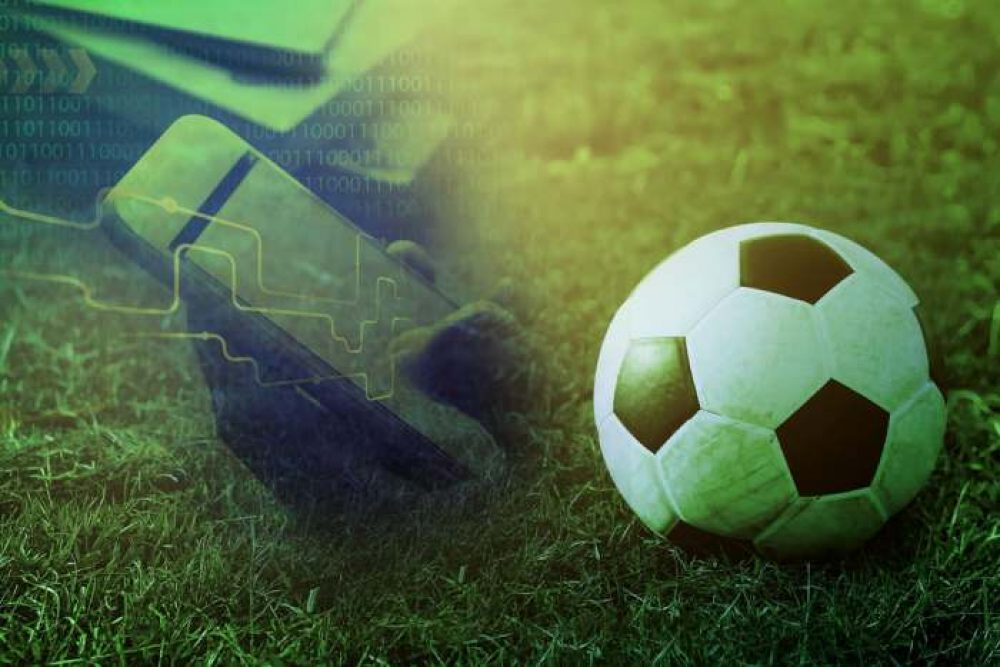 Any idea why you haven't had any success in placing wagers in Illinois for college or university games? That is, assuming that you are a sports bettor living in Illinois. Well, there is a very good reason why you are not having much luck placing bets on the Fighting Illini. The short answer is that it is illegal. Oh, but there is a much longer answer to explain further the intricate details on why college and university sports betting is frowned upon in the Land of Lincoln. Let's take a closer look at that, shall we?
It's Written In The Law Books
Yes, technically the law that permits sports gambling in the state also spells out what is excluded from such activity. The actual wording regarding amateur sports states: "A licensee under this Act may not accept a wager for a sports event involving an Illinois collegiate team." That's pretty cut and dried no matter where you stand on the issue. But there is a bit of a wrinkle that does permit college and university wagering in Illinois, but not on teams that originate within the state. In other words, if the city of Chicago hosts a major inter-collegiate basketball tournament and no Illinois-based teams are participating, you can place bets on the games. You could say that this loophole makes Illinois a lot more college betting friendly than other states that flat out won't allow any sports wagering whatsoever at the amateur sports level.
Where It All Began
This goes back to when state legislators were putting together the documents used to legalize online sports betting in Illinois. Several college athletic directors from throughout the state provided some rather interesting insight and concerns. Essentially, they feared that legalizing sports gambling at the collegiate level could result in point-shaving, sensitive information leaks, and many other forms of corruption generated from the unpaid amateur athletes. Naturally, not all players would be involved, but the lure of a big payday with the right bet in place could taint the future of many an athlete before going pro. The college athletic directors told state legislators in the Spring of 2019 that their main concern related to gambling on college sports, "places student-athletes squarely in harm's way due to individuals seeking to alter the outcome of games or looking to obtain inside information for the purposes of wagering." State Governor J. B. Pritzker listened to the group and understood what their message was: "On any college campus, (athletes) are easy to contact and particularly susceptible to undue influence."
Illinois Isn't Alone In Banning College Sports Wagering
The argument could be made that since Nevada has wide open wagering options that dip into local college sports (and has been doing so since 2001), the results bear looking at as a tool for online gambling success. But that's Nevada. With the ban in place before legalizing sports wagering in the state, Illinois joined New Jersey, Virginia, Delaware, and Rhode Island where in-state school betting is outlawed. Indiana does not prevent bettors from wagering on college sports but Iowa has a different approach altogether. In that state, only certain kinds of college sports wagers are not allowed. This is the model that has been adopted by other states that have legalized sports betting. Paul Grimaldi of the Rhode Island Lottery said it best when he explained why his state won't permit college sports wagering. "The feeling is that college kids who are amateurs, making no money, may be more tempted to cheat if there's a big payoff…it's just better to do our best to keep that at bay." Hey, cheating on tests is one thing, but this is quite another.
What Schools Are Impacted By The Ban
Although the law book references "Illinois collegiate team(s)" in Section 25.25.d, it does not state what schools are the target of this ban. The obvious ones are the University of Illinois and Northwestern University but the unpublished list would also have to include the following:
– Bradley
– Chicago State
– DePaul
– Eastern Illinois
– Illinois State
– Loyola
– Northern Illinois
– Southern Illinois
– Southern Illinois Edwardsville
– University of Illinois Chicago and
– Western Illinois
Plus, any other school within the state with an athletic department where teams compete in the National Association of Intercollegiate Athletics (NAIA), and the lower levels of the National College Athletic Association (NCAA). It is important to note one exception here. Legal sportsbooks will accept wagers on Division 1 sporting events if that helps you get into some amateur sports wagering action.
Is The Ban On College Sports Wagering Worth The Loss In Revenue?
That is a difficult question to answer. While bettors within the state can still place bets on college games, they can't do so if any of the schools noted above are playing. So, in a way, there has been a slight decrease in potential handle sizes as a result. However, sports betting overall in the state has been a huge plus when you look at the numbers it has been generating. For legal sportsbooks that have been open for just a few months, the gambling action has been astronomical. The largest monthly handle to date in Illinois was recorded in August 2020 at $139,643,887. The state has a 15% tax rate on sportsbook operators.
In Conclusion
If you live in the state of Illinois, and you are a college sports fan who likes to drop a few bucks on a game every now and then, you can, but not if one of your home state teams is playing in that specific game. While that sounds restrictive, it's not a complete ban on college sports betting as is the case in other states. You can still enjoy some betting action in collegiate sporting events, you just have to be careful what games you choose to wager on. At least you don't live in one of the states where amateur sports betting is taboo. So, in a way, you are not threatening the integrity of the game at a level where players can sometimes be influenced by a bribe or some other form of corruption that can illegally alter the outcome of a game.