While we all love binge-watching a good TV show, it's nice to get out of the house every now and then to catch a play in the city. After all, plays involve powerful live performances that can connect with us in ways that people and things on screen can't always do.
And from the modern-day classic Hamilton to the lively Back in the Day: An 80's House Music Dancesical, the Chicago theater scene is always bustling with awesome stage performances that you can and should watch. That said, we've rounded up the top 5 plays you need to see soon here in the Windy City.
1. A Doll's House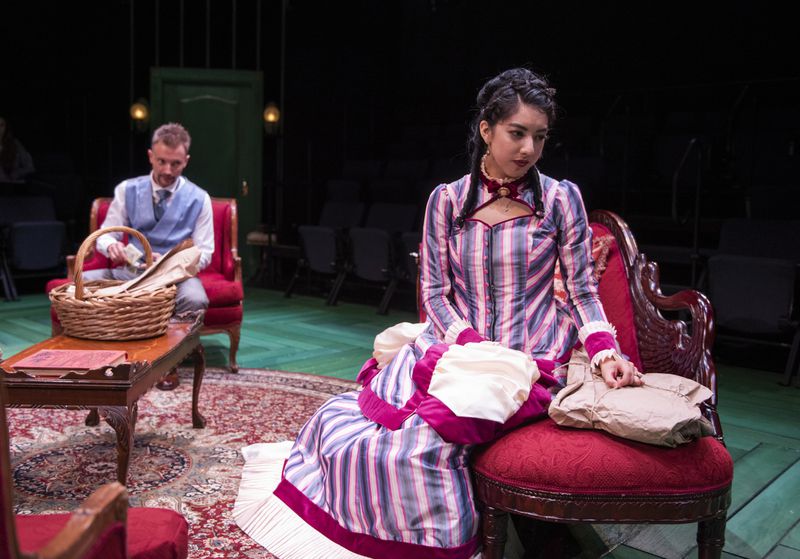 Photo Credit: Chicago Tribune
Set in a beautifully decorated living room in Norway during the late 1800s, A Doll's House follows the life of Nora Helmer, who seems to be living the perfect life as a devoted wife and mother. However, not everything is as it seems, as Nora's secrets begin to unravel and test her relationships. A production of Chicago's very own Writers Theatre, this show is a retelling of the 1879 Henrik Ibsen play that has been etched by UNESCO into the Memory of the World Register for its merit.
Despite the play's age, it's a captivating show to watch, as it explores the constraints that women like Nora had to endure in the 19th century. What's more, Cher Álvarez, the actress who plays Nora, strikingly captures what it means to be a woman seeking empowerment during a male-dominated day and age. Watching A Doll's House is a truly riveting experience, as you hear Nora's innermost thoughts come to light. You can learn more about her story at The Gillian Theatre, which will host the play until December 15.
2. Hoodoo Love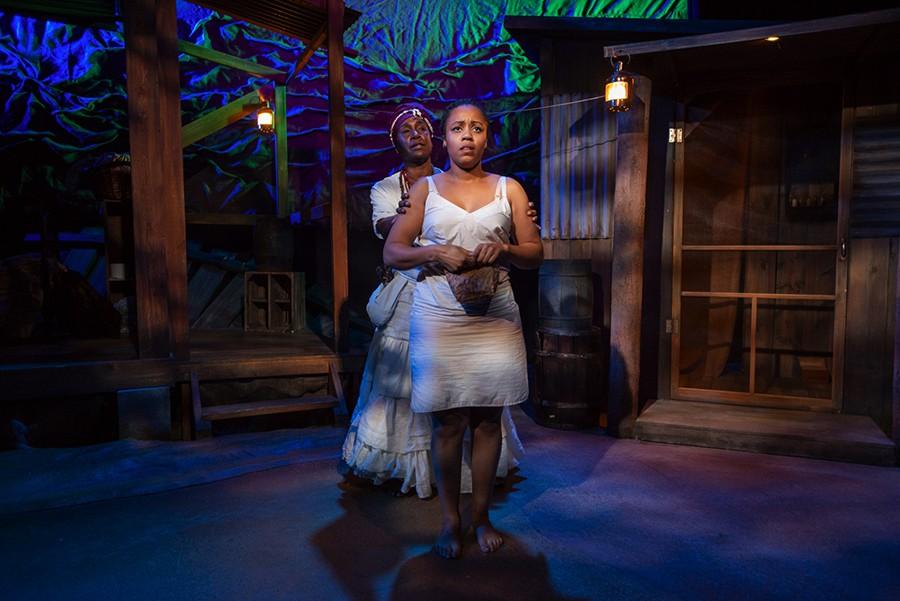 Photo Credit: Chicago Reader
Hoodoo, or also known as Lowcountry voodoo, is a form of folk magic that is deeply rooted in African practices and beliefs. And although it bears its name, Katori Hall's musical play Hoodoo Love doesn't need any help from magic as it's truly a spellbinding show to watch. A concoction of love, magic, and music, Hoodoo Love shares the story of an aspiring singer named Toulou as she arrives in the city of Memphis during The Great Depression.
And while her passion for music may be great, it's no match for the bold blue musician called Ace of Spades whom she instantly falls in love with. Much to her dismay, her love is unreturned, which is why Toulou — a preacher's daughter — turns to her neighbor and Hoodoo witch Candy Lady for some help. Once they lay a hex on Ace, all hell breaks loose. Or, rather, the play's magical powers begin to show. You can witness the drama, and of course, hear the beautiful ballads of Hoodoo Love, playing at Raven Theatre through December 15.
3. Christmas Bingo: It's a Ho-Ho-Holy Night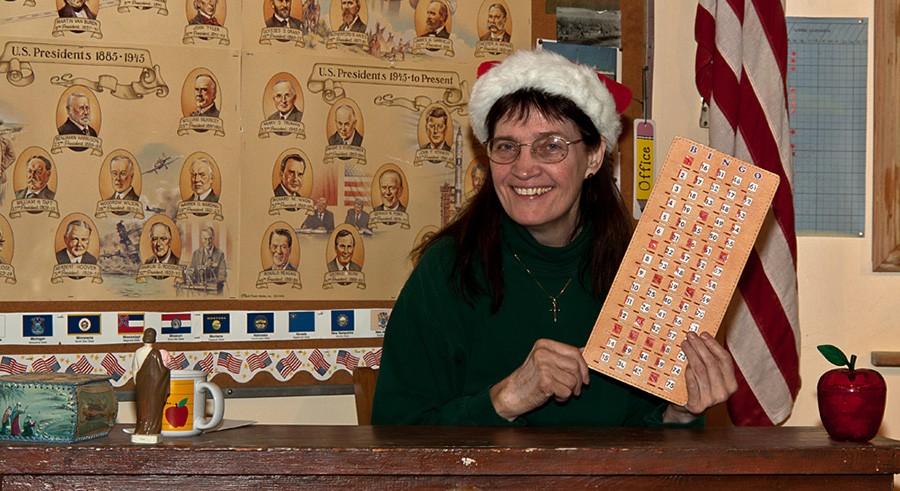 The hit comedy show Christmas Bingo: It's a Ho-Ho-Holy Night is coming back to the Chicago stage just in time for the holidays. Created by the hilarious Catholic comedic playwright Vicki Quade, this holiday production is centered around a former nun named Mrs Mary Margaret O'Brien, who has found her calling as the head of the church's bingo fund-raising department. Of course, Mrs Brian is played by Quade herself, who not only will deliver her lines on stage, but will interact with the audience as well.
Through the classic game of bingo, Mrs Brian will ask questions about Christmas traditions and trivia. On top of watching the stage, audiences also get to play 75-ball bingo, which FoxyBingo notes it is by far the most played and accepted form of bingo on the planet as well as America. Through the game, guests have the chance to win real prizes while wearing angel wings and halos. This interactive comedy will surely get you into the Christmas spirit, as you'll need to brush up on the holiday's history to maximize the experience. So, don't miss out on catching its one-night-only show at the Metropolis Performing Arts Center on November 29.
4. Every Brilliant Thing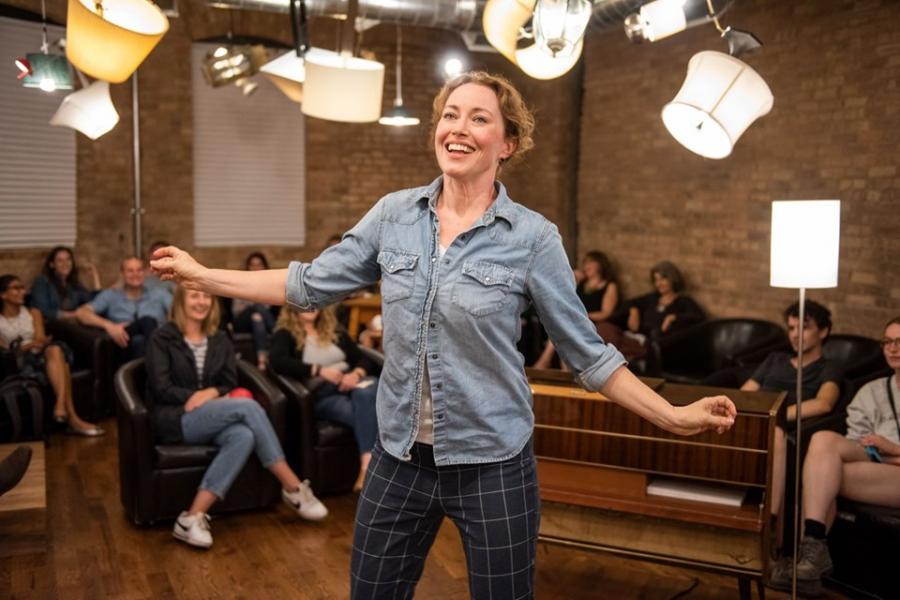 Photo Credit: Windy City Playhouse
The conversation about mental health is becoming more prevalent in the country, especially here in Chicago as NPR reports the plight of many mental health centers in the city. While this topic is rather sensitive to discuss, Duncan Macmillan's play Every Brilliant Thing tackles this important issue in a beautiful and thoughtful way. The play is narrated by s woman, who shares her experience of seeing her mother struggle with depression when she was a child, and how she coped with it by writing down every brilliant thing she's witnessed.
What's more, the one-woman show is an immersive improv play that gets the audience involved in building the show's script. From asking you to read items on her list to possibly even joining her on the center stage, Rebecca Spence is a pure delight to watch as the play's narrator. Every Brilliant Thing is a compelling play that will both tug at your heartstrings and have you laughing at the narrator's light-hearted jokes and anecdotes. You can be a part of this meaningful play by seeing one of their performances at Windy City Playhouse South, with the last one showing on December 15.
5. The Steadfast Tin Soldier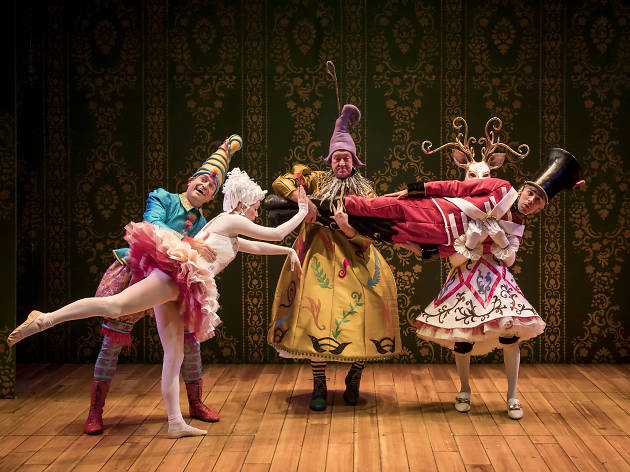 Another play to help you get into the Christmas spirit is The Steadfast Tin Soldier, presented by Lookingglass Theatre Company. Hans Christian Andersen's literary classic tells the story of a one-legged tin soldier who falls in love with a paper ballerina after seeing her stand on one foot. Andersen's work is a whimsical and exciting love story that turns into a wild adventure that you definitely should see.
Indeed, Lookingglass' production gloriously brings this fairy tale to life. Filled with lavish costumes, grand production pieces, and animated yet heartfelt acting, The Steadfast Tin Soldier is truly a sight to behold with its glitz and glamor. And what makes this play so unique is that no words are uttered by the cast. Nonetheless, it's an enthralling play that will certainly capture your heart. Be sure to feast your eyes on this spectacle during its run at the Lookingglass Theatre through January 26, 2020.