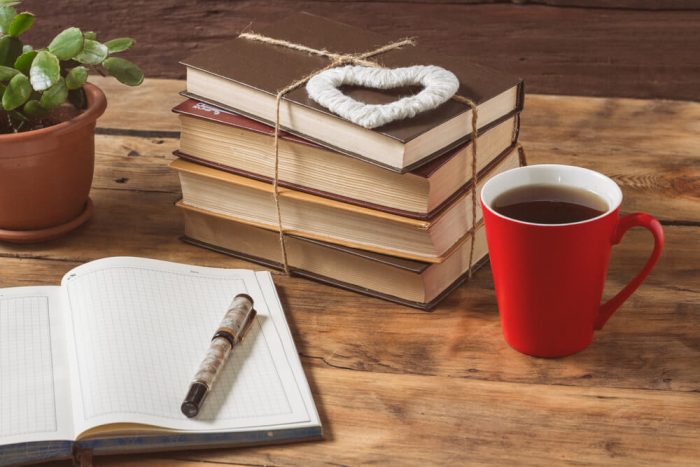 Is there a better marriage than the medical profession and the romance genre? The drama practically comes baked in. Hospitals are where babies are born, people die, and lives hang in the balance with every decision. It's an emotionally charged environment—ripe for passions to run wild.
If the setting is hot, the cast of characters is even hotter. Arrogant doctors who play God with human lives, their push-pull tension with nurses, hierarchies ripe for illicit affairs, money, fancy cars, apartments, careerism and commitment to a higher purpose competing with commitments far below the belt–it's no wonder that the "doctor romance" is such a thriving genre, both on literary and romance-specific imprints. Authors just can't stop themselves from writing them, and we can't stop ourselves from reading.
Let's bulk out our steamy reading list, stat. Here are the 23 best medical romance books to cure your boredom this year.
1- The English Doctor's Baby by Sarah Morgan
Amazon
In the third book of her Westerling series, English women's-lit and romance writer Sarah Morgan delves into medical romance by focusing on dashing Dr. Alex Westerling, a celebrity physician followed by paparazzi and pursued by countless glamorous women. The life of a doctor, right?
Dr. Westerling's life is thrown into turmoil when a beautiful nurse shows up with a baby, claiming Dr. Westerling is the father and that the mother is her late sister. His first instinct is to deny it and prove his lack of paternity—after all, he thinks he has never seen this nurse before in his life, much less her sister and his alleged baby-mama. But what if they are right? It's a sticky situation, unfurled with Morgan's trademark wit, passion, and narrative pizzazz.
2- Emergency: Wife Lost and Found by Carol Marinelli 
Amazon
Published under the Harlequin Medical Romance imprint, Emergency: Wife Lost and Found is a heartfelt approach to a familiar storyline—an ER doctor shows up to work, only to discover one of his/her patients is a close relation. In this case, Dr. James Morrell arrives at work not suspecting that the unconscious patient whose life he must save will turn out to be his ex-wife! Talk about emotions running high.
His ex-wife is Dr. Lorna McClelland. When she awakens, she must cope with the fact that she is dependent on her ex-husband, a fact that doesn't sit well with her. But forced to deal with each other for the first time, it all comes back—the reasons their marriage fell apart, and the reasons they fell in love in the first place.
3- The Playboy Doctor by Sarah Morgan
Amazon
Sarah Morgan clearly has a thing for playboy doctors, as you can probably tell from her concept of Alex Westerling as a celebrity doctor, as well as the title of this 2002 romance novel. Instead of Dr. Westerling, however, we get Dr. Seb Macauley, an even more rakish character.
Morgan sets Dr. Macaulay against the story protagonist, Dr. Joanna Weston, who is basically Seb's opposite—responsible, temperate, focused on her career. They're an odd couple, but this opposites-attract romance pits them together in a brilliant balance of repartee and passion as playboy Seb gradually wins dressed-down Joanna.
Morgan treads delicately on sensitive territory, taking seriously the potential for a guy like Seb to break Joanna's heart, and holding space for that as she gradually falls in love in the most unexpected places.
4- One Tiny Miracle by Carl Marinelli
Amazon
Carl Marinelli takes a different tack from the playboy doctor—instead of an inveterate womanizer, Dr. Ben Richardson is an aggrieved widower, thinking about moving on but haunted by memories of the wife and baby he lost, wary of opening up his heart to that kind of vulnerability again.
His walls start to crack after a chance encounter on the beach with a nurse from his hospital—and she is not only beautiful and single, but also pregnant. Initially wary, reminded too easily of what he lost, he can't walk away from the fact that Celeste is facing a tough pregnancy and needs his help.
Marinelli builds this tender, tentative romance up to a heart stopping premature delivery and a nail-biting fight for the baby girl's life. In the process, Ben realizes that just because his old life is over doesn't mean life doesn't have more in store for him.
5- Hotshot Doc by R.S. Grey
Amazon
And we're back to the handsome, cocky male doctor trope, this time told through the eyes of Bailey, a sassy surgical assistant whose romantically-charged banter with charming scoundrel Dr. Russell verges on Shakespearean. She also has amazing banter with her sister, generating some laugh-out-loud moments the likes of which few medical romances can muster. R.S. Grey has a talent for witty dialogue, and it's on full display here.
Bailey admires Dr. Russell, but she understands his reputation and determines to keep him at a distance. But when her boss retires, she has no choice but to work side-by-side with Dr. Russell. It gets steamy quickly. Grey spins an "edge-of-your-seat" love-hate romance that always feels like it hangs on a razor's edge between disaster and true love.
6- One Moment Please by Amy Daws 
Amazon
It's another hot love/hate pairing between Lynsey and grumpy-but-sexy Dr. Josh Richardson when she has the guts to eat some of his pie in the hospital cafeteria. When they meet later in a bar, they connect for a night of passion and then go their separate ways. She expects to never see him again, but then a Tinder date gone awry lands her in the hospital again. She ends up in Dr. Josh's care, only to have him reveal that she is pregnant … and things get even more awkward when it turns out that the baby is his.
A standalone "Surprise Pregnancy" novel and third book in the Wait With Me series, Amy Daws captures the charge between these two clashing personalities and the messy business of romance. Lynsey is feisty, Josh sour, but their chemistry is palpable as they try to navigate the surprise of their pregnancy.
7- Intensive Care: Escape to the Country by Nicki Edwards
Amazon
Nicki Edwards' 2015 take on the medical romance genre subverts expectations in a number of pleasant ways. The protagonist is a female nurse, but the love interest isn't a male doctor. Moreover, the book leaves behind mansions and urban condos in favor of the country as Nurse Kate leaves behind her stressful career, as well as the shambles of what had seemed like the perfect relationship, to find a simpler life working in a rural hospital.
The love interest, instead, is cafe owner Joel, who represents for Kate a break from past habits and a chance to start over. But even country hospitals are not free of the life-and-death drama that will raise the stakes and test Kate's and Joel's burgeoning love for each other.
8- The Greek Billionaire's Love-Child by Sarah Morgan
Amazon
With a title like that, how can you go wrong? Sarah Morgan continues her streak of depicting high-flying doctors … only this time, the doctor is a billionaire, with a "B." Seriously, doctors are well-paid–but not that well-paid.
The titular Greek billionaire, pediatrician Dr. Nikos Mariakos, actually hasn't set foot in a children's hospital in years–except to sweep Nurse Ella off her feet. Six months of torrid passion, and then Nikos drops Ella like a hot rock, off to the next conquest. Ella is left reeling, unsure of what happened, and pregnant.
Learning of her baby-daddy's billion-dollar wealth from a celebrity magazine, she breaks the news to him and everything changes. Can Ella handle being a "kept woman" as the Greek billionaire's trophy wife and mother of his child? Or does life have more in store for her?
9- Sydney Harbor Hospital: Evie's Bombshell by Amy Andrews
Amazon
One of the things that makes doctors such smouldering male love interests is how unapproachable they are, how emotionally unavailable. Burdened with the worries of life and death, they are essentially married to their jobs. The women who love them justly fear getting burned, telling themselves not to fall in love when they can barely help themselves–or so the cliches tell us.
Dr. Evie Lockheart, a doctor herself, is one such woman, head over heels with Dr. Finn Kennedy but hesitant to get too close. When the titular, admittedly predictable bombshell lands, the book becomes a fascinating character study as Evie tries to keep Finn in her life, while struggling with the notion that Finn may be incapable of loving anyone. This Harlequin romance tackles the challenge of finding a solution when there is no good choice.
10- Billionaire Doctor, Ordinary Nurse by Carol Marinelli 
Amazon
Wonder what this one is about. The billionaire doctor in question is Dr. Iosef Kolovsky, who comes from family money and has dedicated himself to practicing medicine by day, walking red carpets by night. Meanwhile, the "ordinary nurse," Annie Jackson, is even more ordinary than the typical romance heroine—that is, ravishingly beautiful but from humble means.
By contrast, Marinelli takes pains—almost to the point of cruelty—to describe Annie as a chubby, homely "Plain Jane." And yet somehow, this dashing billionaire doctor has taken a romantic interest in her.
Annie gets swept up into Iosef's glamorous world … but is she flying too close to the sun? Will it burn her in the end? Is it possible that this playboy, who could have anyone and anything, really love her? A refreshingly divergent take on the mismatched medical romance, but still with a fair dose of Cinderella wish fulfillment.
11- Dr. Stanton by TL Swan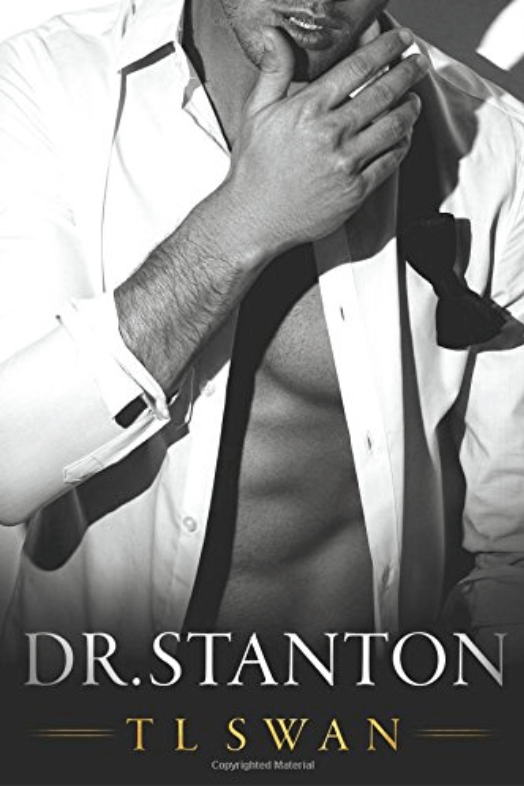 Protagonist Ashley describes Dr. Stanton, met during a heady trip to Las Vegas, as "God's gift to women." Her meet-cute was a classic—pretending that attractive stranger Dr. Stanton was her husband to get rid of an annoying guy in a nightclub. But then Dr. Stanton doesn't go away. The sparks fly, and then Ashley leaves Vegas and leaves Dr. Stanton in her past. After all, what happens in Vegas stays in Vegas, right?
What follows walks a fine line between hot and creepy—Dr. Stanton walks back into Ashley's life, determined to make good on the romance Ashley feigned in the heat of the moment. Is Dr. Stanton unhinged? Is Ashley crazy for falling for it? Regardless, both of them are fools for love. They might ruin each others' lives … but you can't say it won't have been an exciting ride.
Buy Dr. Stanton by TL Swan on Amazon here.
12- Dr. OB by Max Monroe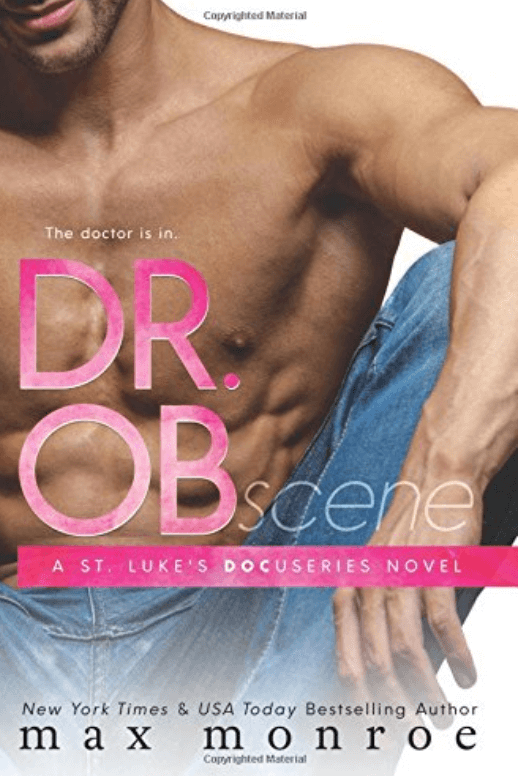 It's every man's worst nightmare—suddenly every woman just wants your body. Worst of all, it's your job to have your hands in their sensitive parts. But in a medical romance novel for the Netflix age, that's what happens to OB/GYN Will Cummings. When a docuseries on his practice turns unexpectedly lewd, suddenly he is "Dr. Obscene" and every woman who visits him flashes leering smiles during their pelvic exams, and every nurse wants more than a professional relationship.
When Nurse Melody Marco joins the staff, Will falls hard for her, but he's going to have to convince her that there is more to him than "Dr. OB" from the docuseries. A humorous page-turner of a novel about the double-edged sword of celebrity.
Buy Dr. OB by Max Monroe on Amazon here.
13- Code Triage by Candace Calvert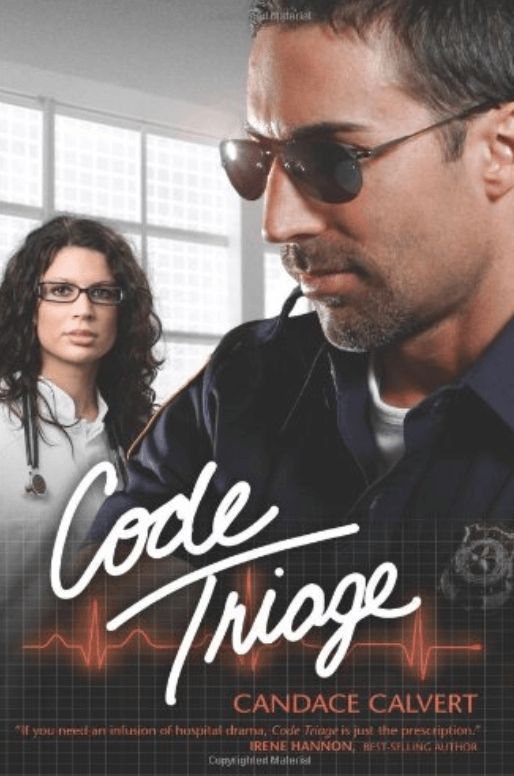 The third book in the Mercy Hospital series pits Dr. Leigh Stathos against her police officer husband Nick, who has been cheating on her but finds himself plagued by remorse and guilt. or maybe he's just sad that Leigh caught him.
Nick wants to save his marriage; Leigh is prepared to treat Nick like one of her ER patients and move him along. But when an act of violence threatens Leigh's workplace, Nick's and Leigh's marriage faces a whole new challenge, with twists of fate that will change everything for them. Code Triage is a heart-stopping action/romance that deals with the messy affairs of the heart that threaten to pull loving couples apart.
Buy Code Triage by Candace Calvert on Amazon here.
14- Hot-Shot Doc, Secret Dad by Marshall Lynne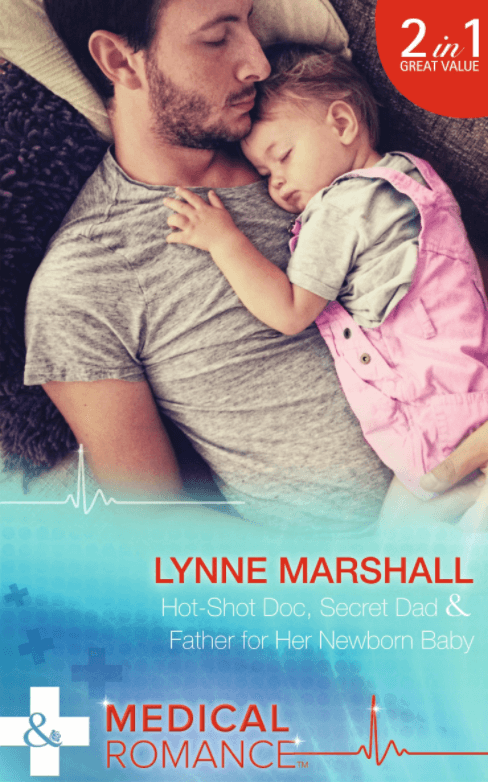 Marshall Lynne's sensitive take on the rural medical romance plays out like a pastoral melodrama with real emotional stakes. The protagonist, Nurse Julie Sterling, fled her hometown, pregnant after a torrid one-night affair with Dr. Trevor Montgomery. Now she's back, son in tow, working for him, and ready to break the news to him that he is a father.
Wyoming cowboy Doc Trevor reacts to the news of his fatherhood in an unexpected way … or maybe a very expected way, for those who understand the powerful connection between fathers and their sons. Now it's up to him to convince Julie that his heartbreaker ways are in the past, and that she—and their son—can count on him. A medical romance western about responsibility, mature romance, and putting the past in the past to embrace the future.
Buy Hot-Shot Doc, Secret Dad by Marshall Lynne on Amazon here.
15- City Doctor, Country Bride by Abigail Gordon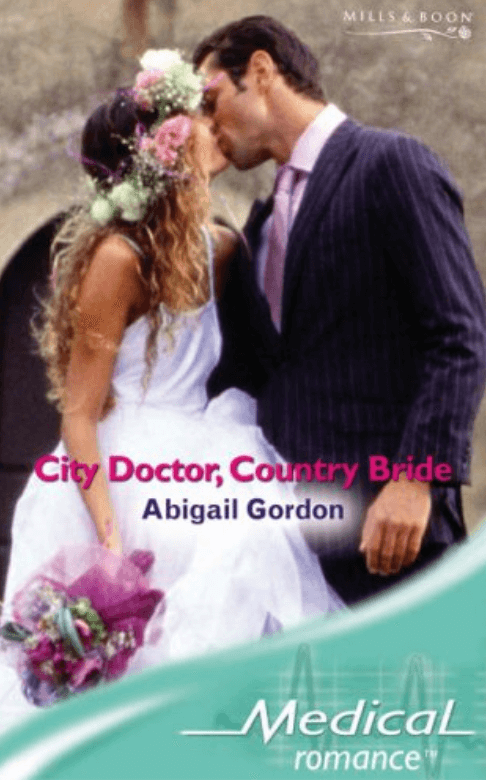 You may think you know how this one is going to go, but in the case of Abigail Gordan's rural medical romance novel, the city doctor and the country bride are actually the same person. In this case, it's Dr. Henrietta Mason, who escapes the hustle and bustle of a stressful city hospital for a more comfortable life in the country—at least temporarily.
Her new colleague is Dr. Matthew Cazalet, a long-time country dweller and ardent bachelor. He never thought anyone would win his heart … but Henrietta has him thinking again. But the pull of her old life is strong, and Matthew must use all his charm to convince her to stay in his ancestral home and become the country bride of the title.
Buy City Doctor, Country Bride by Abigail Gordon on Amazon here.
16- Love to the Rescue by Radclyffe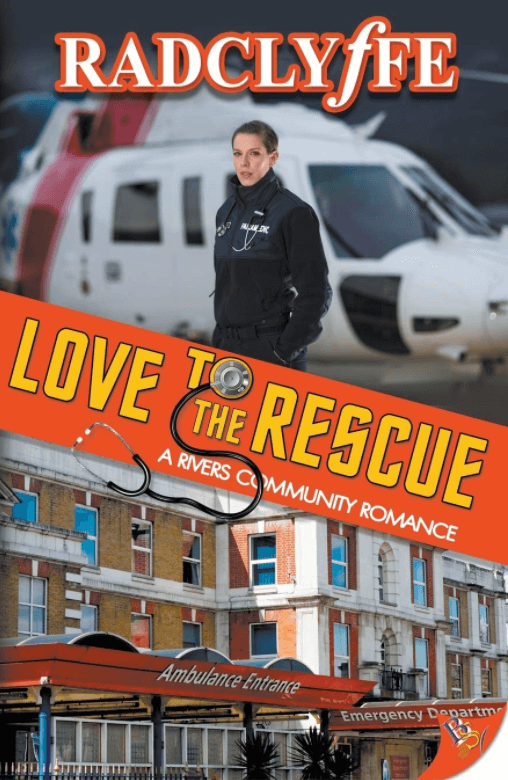 Love to the Rescue is the third book in Radclyffe's Rivers Community Romance series, a soap opera set at a small-town hospital that has been managed by the same family for generations, not unlike a TV soap opera. Emotions run high as Brody returns to the medivac crew after ten years of self-imposed exile, while veterinarian Val had also fled to try her luck in the big city but ended up grudgingly returning to Rivers to help the man who helped her the most.
Brody and Val have history that they thought they had left in the past, but the two women are on a collision course back to rivers and back into each others' lives, where the passions of the past have not yet subsided. A fascinating tale of forbidden high school romance that blossoms into fruition in the most heightened circumstances imaginable.
Buy Love to the Rescue by Radclyffe on Amazon here.
17- L.A. Metro by RJ Nolan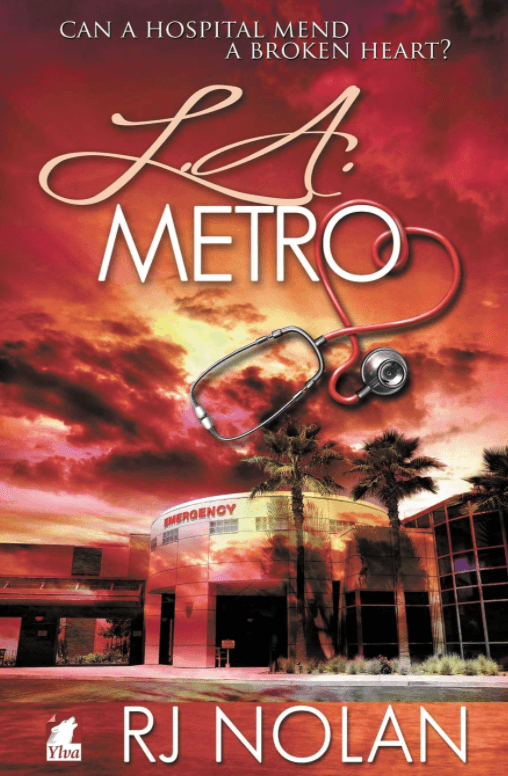 In the first book of the L.A. Metro series, RJ Nolan fires up explosive chemistry in the titular hospital between recent arrival Dr. Kim Donovan, and veteran ER chief Dr. Jess McKenna. Kim is fleeing a medical ethics witch hunt during which her family and lover turned on her, hoping to make a new start (and avoid making the same mistakes) in Los Angeles.
She is immediately entranced by Jess, but wary of emotional entanglement as she tries to piece her life back together. But Jess, haunted by her own demons, is too compelling to hold at arm's length for long. Nolan sets the stage for explosive fireworks in this red-hot kickoff novel. It's a passionate page-turner as much as it is an intimate character study of two lost souls trying to build a life together.
Buy L.A. Metro by RJ Nolan on Amazon here.
18- Irregular Heartbeat by Chris Zett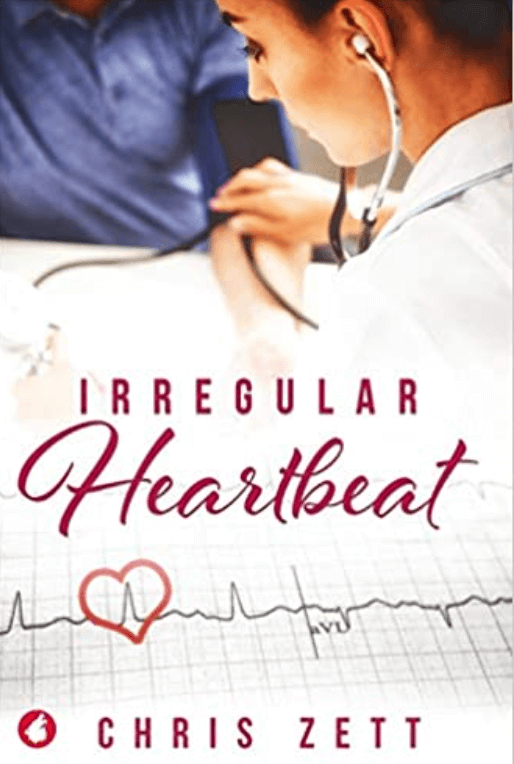 Titled after a serious heart condition as well as a physical signifier of hot romance, Irregular Heartbeat is Chris Zett's hot story of Diana Pettrell, a passionate soul who left her medical residency to pursue her dreams as a rock n' roll drummer. When her music career comes to an end, she attempts to step back into her residency, only to be stymied by her intense attraction to her supervisor—closed-off Dr. Emily Barnes.
Dr. Emily is the opposite of Diana's rock-star whimsy—a pragmatic careerist who doesn't have time for Diana's flights of fancy. But as their relationship deepens, sparks fly, and romance is in the air. But Diana's troubled past threatens to derail everything, putting cautious Emily on a one-way road to heartbreak.
Buy Irregular Heartbeat by Chris Zett on Amazon here.
19- The Burnout Cure by Jill Blake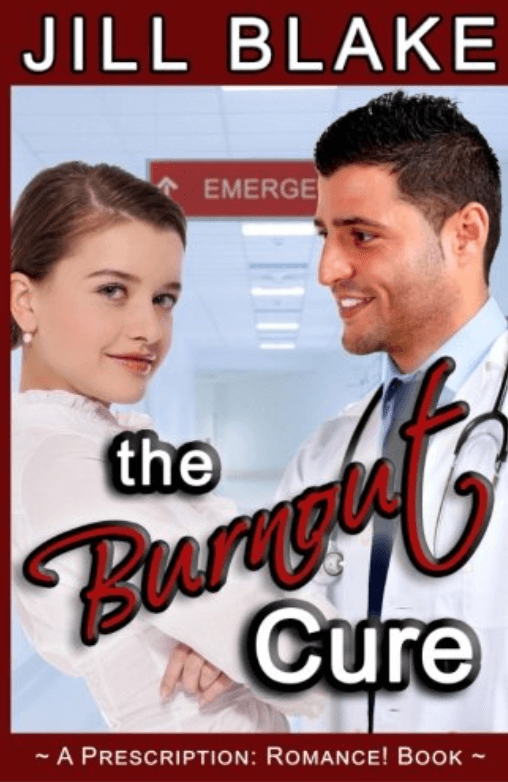 Jill Blake's take on the medical romance book is decidedly 21st-century. Her protagonist, Lily Reid, is a doctor whose tragic past taught her to value the little things more. She now makes a living travelling the world, lecturing other doctors on work-life balance—trying to convince them that there is more to life than their duty to their patients and their careers.
But Lily meets her match in Dr. Wolf Knox, better known by millions of fans as his YouTube rock star alter ego "The Wolfman." To Wolf, burnouts are just quitters, and he has no time for Lily's hippy-dippy ethos. Their fire-and-ice antipathy blossoms into red-hot chemistry–but the suicide of a colleague threatens Wolf's obstinancy and makes Lily question whether she has the answers after all.
Buy The Burnout Cure by Jill Blake on Amazon here.
20- Trauma Plan by Candace Calvert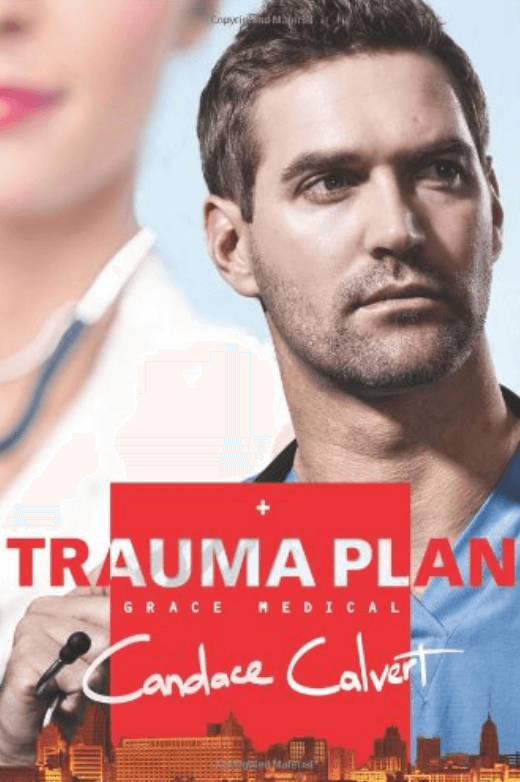 In Trauma Plan, Candace Calvert tackles head-on the serious issues of abuse and recovery from trauma with the story of ER nurse Riley Hale. After a leave of absence following a horrific assault, Riley is eager to return to work, only to find that none of her former colleagues trust her with serious work anymore.
Eager to return to a semblance of normalcy and live her purpose, Riley decides to volunteer her time at an urban free clinic run by firebrand Dr. Jack Travis. Constantly facing the threat of closure, Jack fights hard for the sake of his patients to stay in business. In Riley, the daughter of a famous family, he sees an opportunity. But as they both use each other for selfish ends, they discover a bond, forged in the trenches of battle, that neither of them expected.
Full of exciting twists and turns, Trauma Plan takes the medical romance novel to socially-conscious new heights.
Buy Trauma Plan by Candace Calvert on Amazon here.
21- Challenging the Doctor Sheikh by Amalie Berlin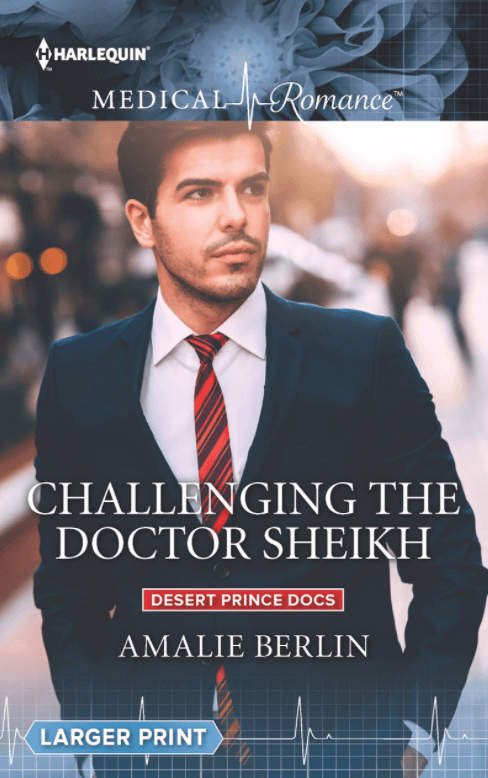 Amalie Berlin offers an intriguing twist on the medical romance novel by headlining her book with a dashing doctor who is also a prince. Despite his preference to remain abroad, Dakan al Rahal returns to his home kingdom to help reform the healthcare system. In doing so, he must team up with attractive British architect Nira Hathaway.
Nira is a talented and outspoken woman in a country that undervalues women, and Dakar finds himself first troubled, then intrigued by this exotic woman who will challenge everything he was raised to believe–and bring him into conflict with his royal future.
Buy Challenging the Doctor Sheikh by Amalie Berlin on Amazon here.
22- The Rebel Doc Who Stole Her Heart by Susan Carlisle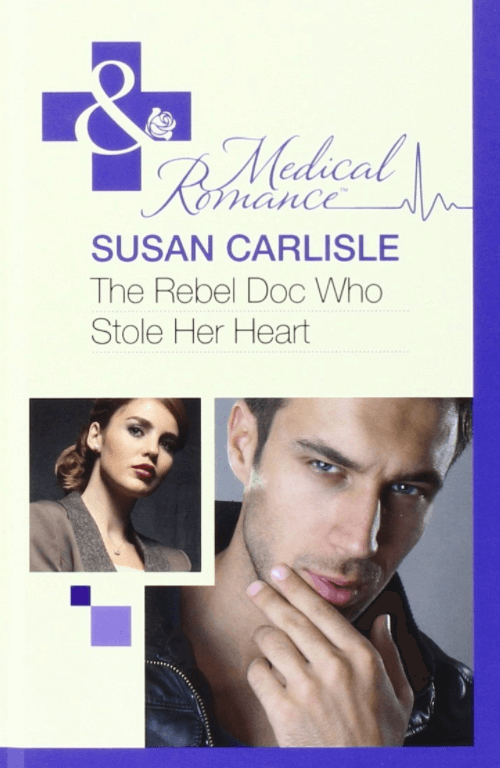 One more bad boy doc making a woman out of a career-driven ice queen for the road. Susan Carlisle brings down the house with this sexy yarn about type-A heart surgeon Michelle Ross. She can't stand that she has to work with Dr. Ty Smith, an anesthesiologist who breaks all the rules.
Ty is a motorcycle-riding dreamboat who gets through to Michelle in ways she never dreamed. He's also a rolling stone, ready to jet off at any moment, but as Michelle gets closer and closer to the beating heart behind the bad-boy facade, she finds it hard to let him go.
Buy The Rebel Doc Who Stole Her Heart by Susan Carlisle on Amazon here.
23- A Father's Special Care by Gill Sanderson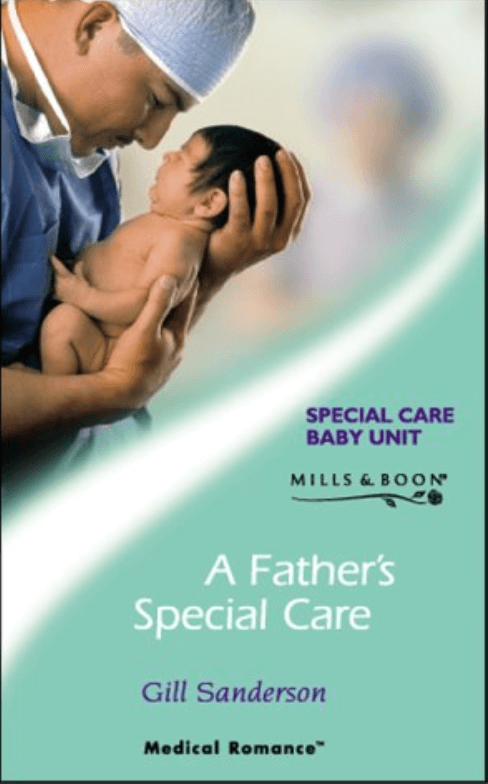 Gill Sanderson continues the trope of the freewheeling bachelor doctor with his conception of Dr. Dominic Tate, another handsome rake who can't be tamed by womankind. But that all changes when he discovers he has a baby he never knew about from a one-night stand–and the baby needs a transfusion of Dominic's blood to save his life.
It's a heartwarming tale of how fatherhood can completely change everything in a minute as Dominic struggles to integrate his carefree past with his unexpected future, permanently tethered to a preemie baby in the NICU and the mother, Petra, whom he thought he would never see again. Sanderson deftly demonstrates how the conventions of a boilerplate medical romance can be used to explore profundities of what it means to be human.
Buy A Father's Special Care by Gill Sanderson on Amazon here.
You Might Also Like: