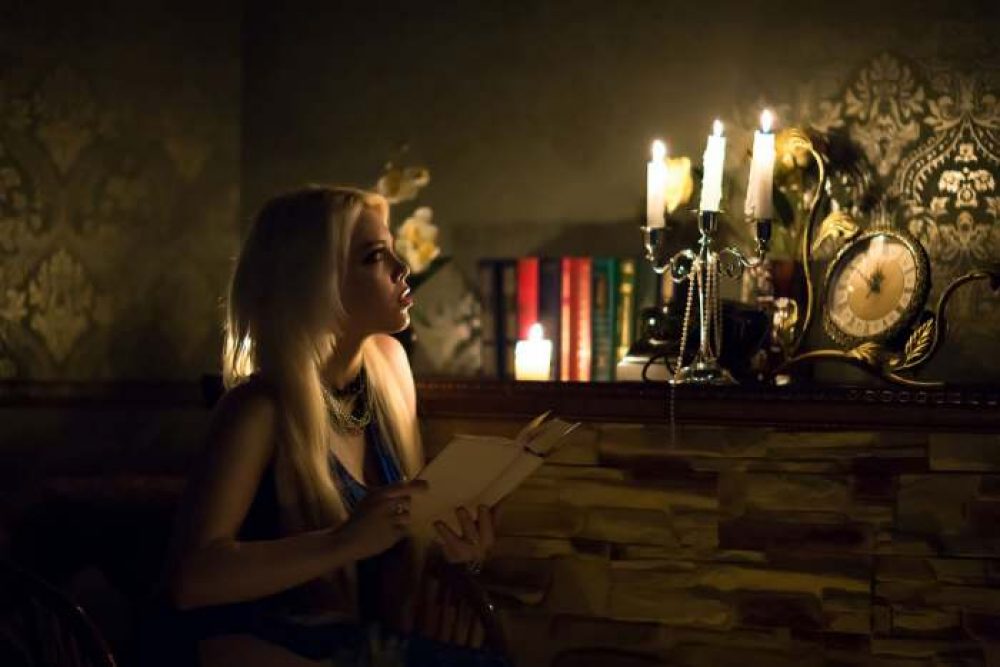 Fantasy and romance is a marriage made in literary heaven. They create a rich tapestry worthy of exploring, no matter where you lean towards when it comes to romance. They may be made up, but erotic fantasy stories have a way of rousing one's innermost and basest feelings. Talk about naughty otherworldly characters, mischievous faeries, reckless royals, and hopeless romantics.
As any fan of erotica will tell you, fantasy romance is a genre that will be there for you in the worst of times and the best. How so? That's because erotic novels always have an escape, a happy ending that will leave a big smirk on your face. Jam-packed with power, steamy romance, and almost laughable entanglements, the possibilities in erotic fantasy are endless
Whether you're looking for your next Delta of Venus, Outlander, or just want to see what's new in the world of erotic romance, we've got you covered. To help keep your reading list stacked for the entire year or so, we've done some research to bring you an exciting list of the hottest, best erotic fantasy novels to check out in 2023. Look ahead for New York Times bestsellers like Abby Jimenez's The Happy Ever After Playlist, Jacqueline Carey's Kushiel's Dart, and more. Check out our other top picks for the best mystery novels, noteworthy doctor romance novels, and top-rated, action-packed graphic novels.
1- The Viscount Who Loved Me by Julia Quinn
Amazon
Julia Quinn's The Viscount Who Loved Me is currently the hottest commodity in the erotic fantasy literature section. That's partly due to the sensational success of Bridgerton, a drama TV series produced by Shonda Rhimes and created by Chris Van Dusen for Netflix. Spoiler alert: this title (the sequel in the book series) is what the second season of Bridgerton, which is set to start streaming on Netflix soon, is based on. So, if the debut season of the series left you high & dry with no more episodes to indulge in, this is the best erotic fantasy novel for you right now.
The Viscount Who Loved Me is about Anthony Bridgerton's love story set in Julia Quinn's charming world of Regency. Kate is pretty certain that rehabilitated rakes don't make great husbands, and Anthony is one rogue rake to rule them all. That's why Kate is hellbent on protecting her sister but soon realizes that she's the one who needs the most protection from Anthony's wicked charms.
2- Sleeping Beauty Trilogy by A. N. Roquelaure
Amazon
Before Sylvia Day's Bared to You and Fifty Shades of Grey by E.L. James broke into the erotic fantasy scene, there was A. N. Roquelaure's Sleeping Beauty. An unquestionable classic in the genre, it's a trilogy that comprises The Claiming of Sleeping Beauty, Beauty's Punishment, and Beauty's Release. All three books in the set showcase Anne Rice's irresistible prowess and talent when it comes to weaving show-stealing erotica.
This evergreen erotic fantasy novel follows the delicious tale of Beauty. The stunning beauty has just been resurrected by the prince for the sole purpose of serving his wild erotic needs. If you've ever been curious about BDSM, this is one book that will surely tickle your fancy.
3- The Kiss Quotient by Helen Hoang
Amazon
In this alluring erotic fantasy story, Stella Lane who has autism has a big plan on how to conquer one of her biggest fears: intimacy. Worried that time is ticking fast on her, she must master the art of being physical so she can snag the husband of her parents' dreams.
Well, it's hard to get a boyfriend on short notice, so she decides to hire Michael, a Swedish Vietnamese escort and sex guru. Lucky for her, he's game with the plan and agrees to teach her every play on the book of sex. Boy, oh boy – Helen Hoang's The Kiss Quotient is so steamy you will read it many times over. Her blissfully aphrodisiac style of writing allows for a particularly erotic reading experience.
4- Thrones of Desire: Erotic Tales of Swords, Mist, and Fire by Mitzi Szereto
Amazon
Just by looking at the cover, you'll easily infer that Thrones of Desire: Erotic Tales of Swords, Mist, and Fire was inspired by George R. R. Martin's Game of Thrones series. But don't let that fool you; this epic romantic fantasy book has a basketful of sexy rogues, maidens, royalty, and other mythical creatures.
Thrones of Desire is also packed with steamy scenes, along with plenty of seduction, sorcery, secret, and of course, a ton of amorous sex. This collection of erotic fantasy stories is sure to get your wild imagination going.
5- The Time Traveller's Wife by Audrey Niffenegger
Amazon
If we're talking about the best sci-fi fantasy novels with a boatload of erotica, we've got to start with The Time Traveller's Wife by Audrey Niffenegger. If you lowkey miss the sexy fantasy films and books of the early 2000s, you will find this book more your speed. Perhaps you are a big fan of Diana Gabaldon's long-running Outlander series but not too keen on historical politics.
This book narrates the romantic story of Clare Abshire, an artist, and DeTamble, a handsome and adventurous librarian who finds himself traveling through time. Clare and Henry's steamy love affair takes them through time. Will the passionate duo survive the test of fate or will the bond of love win?
6- Next in Line for Love by Harper Bliss
Amazon
If you're into foes-turn-lovers fantasy romance, then you'll find Harper Bliss's Next in Line for Love irresistibly fulfilling. It tells the tale of rich kid Alexandra 'Ali' Lennox' and the ambitious Jill Gold. Ali has moved back to Los Angeles to take over the helm of her family business, Lennox Breweries, much to the chagrin of Jill who has been eyeing the top position after working at the company for over two decades.
Angered that she now has to prepare Ali for her dream job title, Jill Gold has nothing but disdain for the company heir. Can the fiery COO set her anger aside and work with Ali? It turns out that the two have some serious chemistry during on- and off-hours. If you're a fan of lesbian age-gap literature, you're in for a special treat.
7- Kushiel's Dart by Jacqueline Carey
Amazon
This book about a heroine with her own fictitious sexual agency is tantalizing, riveting, and steamy, a dream come true for any fan of BDSM literature. One of the most captivating yet frustrating features of Ana is that he isn't even remotely connected to her own sexuality. With the help of goddess and prostitute Naamah, Ana comes of age learning how to engage in healthy sexual encounters.
Of course, the story is not all about roses and hearts. Phèdre isn't allowed to pick any of her patrons. As she gravitates towards her sexual freedom she's allowed to choose the terms of engagement. Talk about a classic erotic fantasy!
8- The Marriage Bargain by Jennifer Probst
Amazon
Nicholas Ryan has one big quagmire: he must marry before he inherits his father's billion-dollar company. But he doesn't believe in marriage. To trick his way into the world of billionaires, he broaches a one-year marriage arrangement to Alexand Maria McKenzie. The charming bookshop owner agrees to get her ailing business out of the red.
What started as a strictly business arrangement, however, turns into a steamy love affair. With romance getting in the way, will it blossom into lifelong marriage? This book has helped Jennifer Probst cut a niche for herself in the fantasy romance sub-genre.
9- The Black Dagger Brotherhood by J.R. Ward
Amazon
J.R. Ward's The Black Dagger Brotherhood is a 19-book paranormal romance series like no other. It is delightfully erotic and amazingly engrossing from cover to cover. The New York Times bestselling writer Angela Knight has severally mentioned that this is one of her best erotic romance novels of all time. Indeed, if you're after erotic fantasies featuring muscled demon-fighters who fall for sassy, smart, and independent women, then you'll feel right at home reading this brilliant title.
It's about Beth Randall who feels helpless against the sinfully handsome demon-fighting gentleman who comes to her during the night. His stories of the blood and black dagger brotherhood send chills down her spine. And yet the man's touch sparks a romantic flame – one that threatens to burn them both.
10- Saturn's Children by Charles Stross
Amazon
If 50 Shades of Grey is too risqué for you, then you'll fall hard for Charles Stross's Saturn's Children. Every chapter of this erotic fantasy thriller is packed with sex, moans, and then more. Set in a futuristic android society driven by class, most of the inhabitants are owned by rich aristocrats. When Freya, a low-caste non-slave, angers an aristocrat, she decides to become a courier with the Jeeves Corporation, but her new job turns out to be more dangerous.
Hugo award-winning author Charles Stross squeezed several lessons into this thriller. Fans of the 1960's science fiction and romance will find this book to be exquisite and more to their taste.
11- Bad Behavior by Mary Gaitskill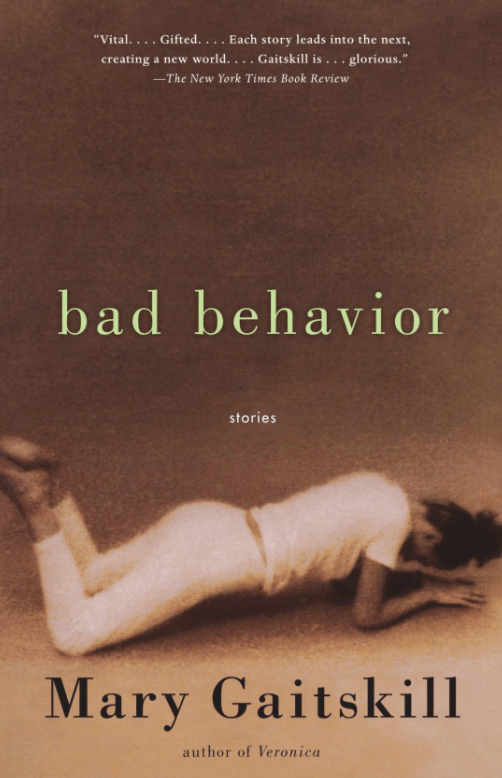 Set in 1980s New York City, this book features an explosive short story that reflects on the desperations, erotic desires, and drug-filled thrills of the era. If you love your erotic fantasy to come with a truckload of voyeurism, then Bad Behavior is one book that should never miss on your reading list.
Mary Gaitskill skillfully gives the reader an unembellished insight into ordinary people's sex lives, which are usually filled with disappointment, lacks Hollywood-style romance, and yet oozing love & affection. This BDSM title is so inspiring and captivating that the 2002 film Maggie Gyllenhaal was loosely based on it.
Buy Bad Behavior by Mary Gaitskill on Amazon here.
12- Chasing Cassandra by Lisa Kleypas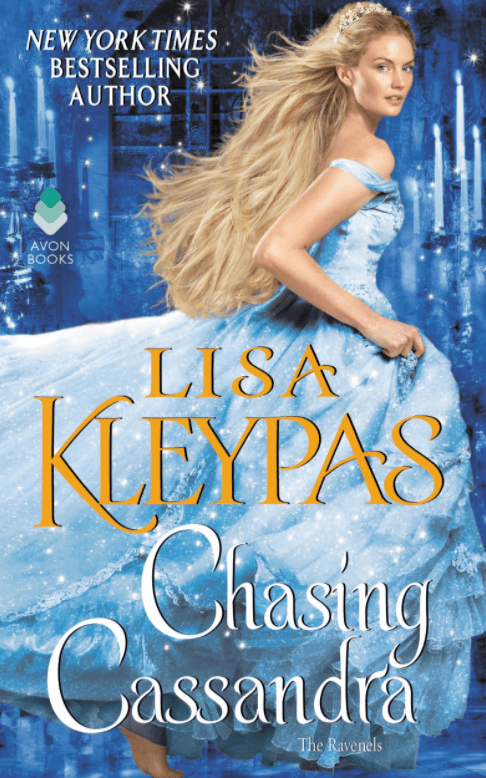 Railway mogul Tom Severing is powerful and super-rich, so much so that he can "get" anyone and satisfy any of his whimsical desires. For him, getting the perfect partner is as easy as snapping his finger. When he lays his eyes on the beautiful Lady Cassandra, he decides that he must have.
This book is the 6th in The Ravenal series by Lisa Kleypas. The savvy Lady Cassandra knows that she has Tom by his collar. The wealthy yet cold business magnate must use every trick in the book to win her over. But the chase proves to be more difficult than he'd anticipated.
Buy Chasing Cassandra by Lisa Kleypas on Amazon here.
13- Dead to the World (Sookie Stackhouse / Southern Vampire Series #4) by Charlaine Harris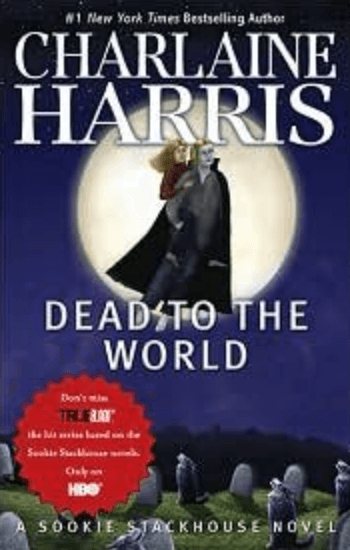 If you're still grieving the anticlimactic end to True Blood, you will definitely enjoy Sookie Stackhouse / Southern Vampire series. A quick vampire romance fix for sure. It's a book that'll appeal most to those who have developed a thing for the sexy supernatural creatures like weretigers, werewolves, and werepanthers.
The series follows the story of Sookie Stackhouse, a bartender in a small town in fictional Louisiana. Unfortunately, not everybody values her gift of reading mind, which is of course not everyone's cup of tea when it comes to dating. That's unless your date is an undead.
Buy Dead to the World (Sookie Stackhouse / Southern Vampire Series #4) by Charlaine Harrison Amazon here.
14- My Demon Saint (Shifting Reality) by R.G. Alexander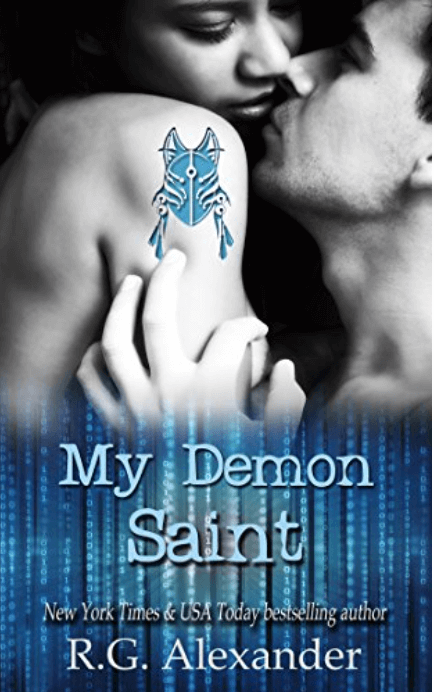 In the world of fantasy romance and erotica, R. G. Alexander is a true cult-favorite author. And her Shifting Reality series featuring My Shifter Showmance, My Demon Saint, and My Vampire Idol is a ton of fun to read. Even so, the second book My Demon Saint is one of her best works yet in our humble opinion.
Inspired by Being Human, this book features three online famous roommates who happen to have superpowers. One is a vampire, the second is a cat shifter, and the third roommate is a half-demon. Saint, the half-demon, has made a fortune on the internet by designing massively multiplayer online role-playing games (MMORPG) based on his personal experience in hell. When he sets his eyes on Ume, a big fan of his MMORPG, he's smitten like crazy. Could this turn into an immersive romance?
Buy My Demon Saint (Shifting Reality) by R.G. Alexander on Amazon here.
15- Love Machine by Electra Shepherd
For those who are into robot romance, Love Machine by Electra Shepherd is the perfect reading for any lazing weekend. It's a story of sex, love, and one giant blue robot – what more could a fan of robot erotica ask for?
This is the debut in Shepherd's Body Electric series which centers on the love affair between the big house robot and the Good-time girl, Cally Morgenstern. Blue isn't your average house robot, though. It quickly develops a personality and particular interest in human sexuality. The fascinating part is that the robot developed love feelings for his inventor's daughter.
Buy Love Machine by Electra Shepherd on Amazon here.
16- Krie Captivity by Kora Knight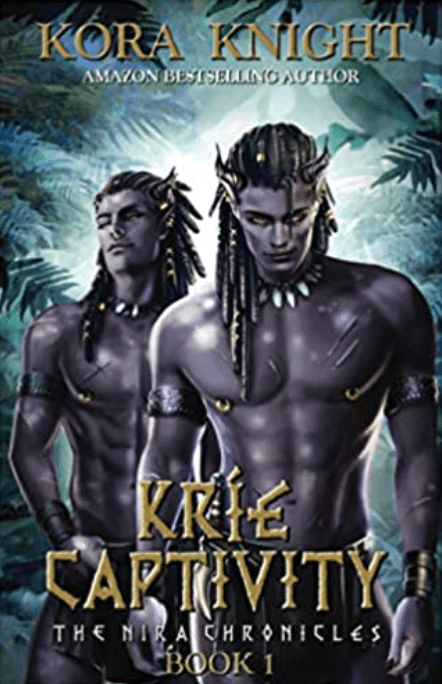 Erotica author Kora Knight ventures into the world of sci-fi with Krie Captivity. It's the first book in the two-part series, The Nira Chronicles, woven around a species of male aliens that look uncannily like characters from Avatar. When Captain Alec Hamlin and his crew try to explore the planet of Nira, they are immediately enslaved and exploited sexually by the Kríe.
If you're not comfortable reading about non-consent sexual exploits, we think you'd want to skip this one. Zercy, the sequel to Krie Captivity, takes this story to a whole new level. However, you'll want to start from the beginning to fill some plot holes and enjoy the erotic buildup. The series as a whole tackles the topics of dubious consent and BDSM, but in a very refreshing way.
Buy Krie Captivity by Kora Knight on Amazon here.
17- The Happy Ever After Playlist by Abby Jimenez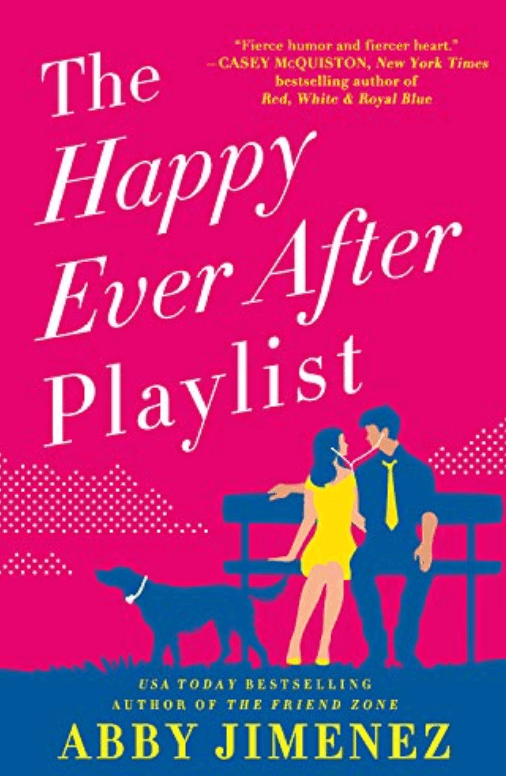 A classic in its own right, Abby Jimenez's The Happy Ever After Playlist is an erotic fantasy novel that has it all. The wild sex, pup love, sexy artists, and then more sex. It follows the tale of Sloan Malone, a widow who can't hide her joy when she stumbles upon a cute puppy called Tucker.
Malone's newfound happiness with the pup makes another wonderful turn when the dog's owner calls and wants his puppy back. This fresh, adorable, and humorous fantasy romance reminds us why Abby Jimenez is an award-winning author. 
Buy The Happy Ever After Playlist by Abby Jimenez on Amazon here.
18- A Discovery of Witches by Deborah Harkness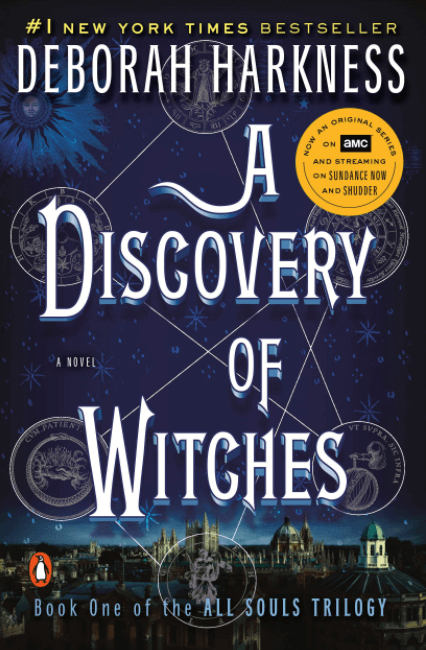 Deborah Harkness's A Discovery of Witches is book #1 in her New York Times bestselling four-part All Souls series. The other books in the series include Shadow of Night, The Book of Life: A Novel, and Time's Convert. This title is an amazingly imaginative romance fantasy novel teeming with all the raw sexuality of Twilight and Harry Potter's magic.
In this book, an academician from a long line of witches must work with a vampire genetic scientist when she mistakenly brings adversaries from the underworld. This sexy yet spooky erotic fantasy is sure to leave you longing for more. Its textual success has inspired a hit TV series of the same name that's already available for streaming on AMC Plus.
Buy A Discovery of Witches by Deborah Harkness on Amazon here.
19- Flesh by Kylie Scott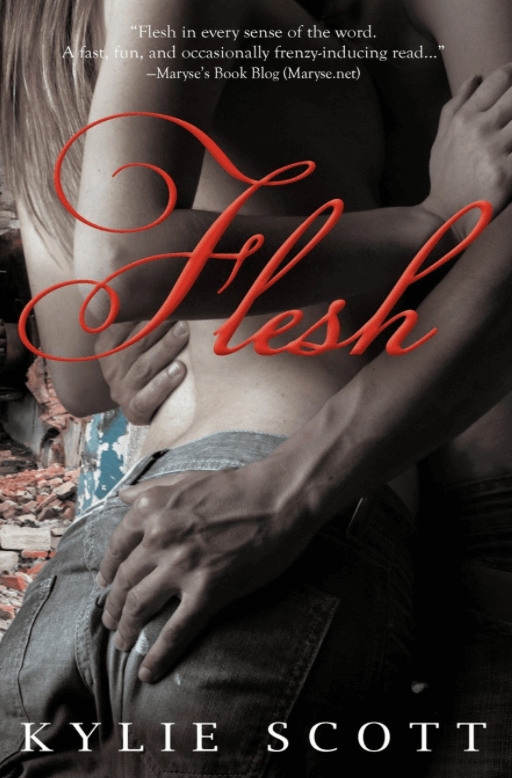 Kylie Scott's Flesh is an apocalyptic romance fantasy about a civilization that has just collapsed sending everyone and everything into disarray. This heartwarming tale follows three strangers working together to survive through the apocalypse. For more than 8 weeks, Ali has been walloping in an attic hiding from manic zombies.
Daniel, who has been a loner almost his whole life, now realizes that solitude isn't as exciting as he thought it to be. The plague has turned Ali's neighbors into hungry, mindless, and blood-thirsty madmen. While fighting zombies and scavenging the ruins of former society for food, they fall in love somewhere along the way.
Buy Flesh by Kylie Scott on Amazon here.
20- Alpha Night by Nalini Singh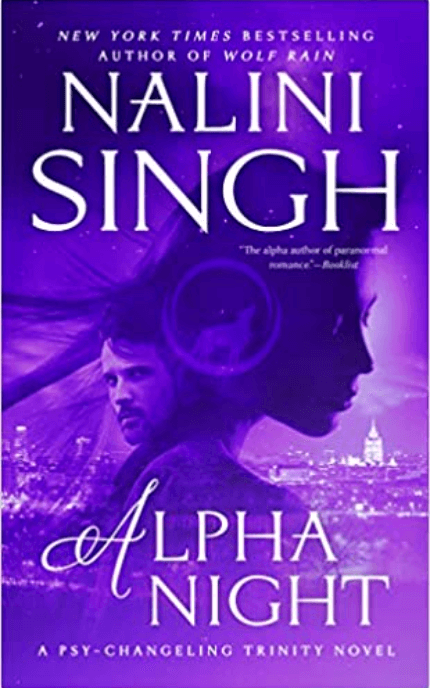 The fourth and final book in Nalini Singh's Psy-Changeling series, Alpha Night narrates the tale of Selenka Durev, the alpha wolf of the pack. Other titles in this four-part series from the New York Times bestselling author include Silver Silence, Ocean Light, and Wolf Rain.
Durev's dedication to her pack is rivaled only by her fury at any animal or creature that threatens those under her loving care. While on her pack protection duties, Durev is smitten by a protective Arrow named Ethan Night and mates with him at first sight. It turns out Ethan has a dark secret that could turn the pack's life upside down.
Buy Alpha Night by Nalini Singh on Amazon here.
21- House of Earth and Blood by Sarah J. Maas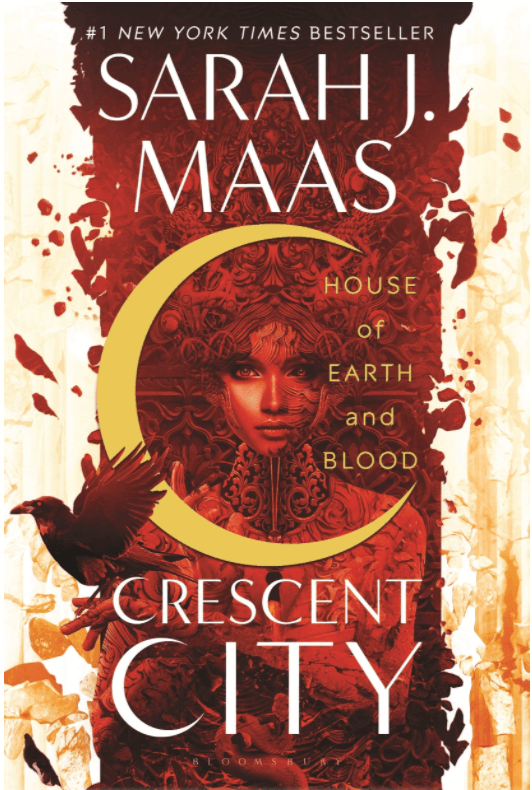 Sarah J. Maas's House of Earth and Blood combines a little of Buffy the Vampire Slayer and Game of Thrones. It's the perfect read for fans of True Blood and Jessica Jones — a hit contemporary erotic fantasy set in a chaotic world in which Bryce Quinlan has to unearth the truth in order to avenge the deaths of her best friends
Quinlan is half-human and half-Fae. While seeking revenge for her people, she's given help by Hunt Athalar, a fallen angel who must do so to secure his freedom. Along the way, the duo comes across a dark, powerful force and it's only through their collective effort that they will be able to stop it.
Buy House of Earth and Blood by Sarah J. Maas on Amazon here.
22- The Outlander by Diana Gabaldon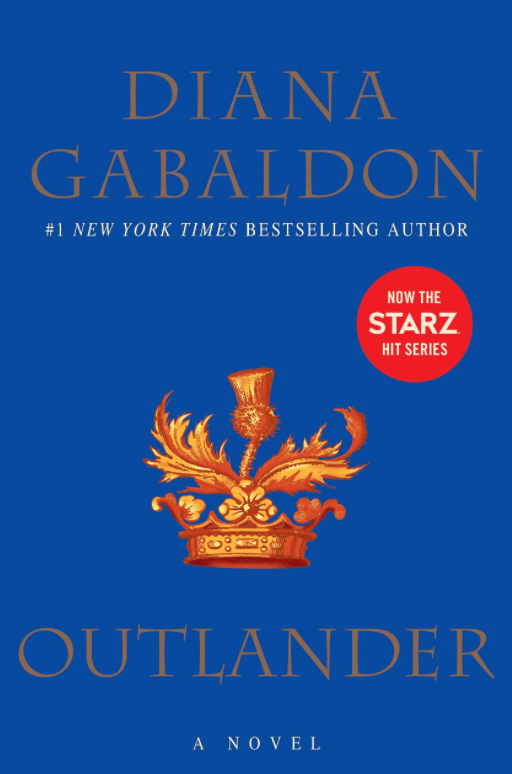 The #1 New York Times bestselling The Outlander has proven to be one of the beloved in the erotic fantasy section. And nearly all the critics agree, including Booklist, People, CNN, Publishers Weekly, and the PBS.
This historical science fiction romance series follows the love affair of the eighteenth-century Scottish highlander and a WWII British nurse named Claire Randall. The two find themselves in an amorous bedroom marathon that blossoms into a full-fledged time-traveling love story.
If you've been having some sort of a dry spell, consider this series your ticket out of the rut. Once you've savored all the erotic adventures in Outlander, make sure to check out other titles in the series, including Dragonfly in Amber, Voyager, The Fiery Cross, and An Echo in the Bone.
Buy The Outlander by Diana Gabaldon on Amazon here.
23- Bared To You by Sylvia Day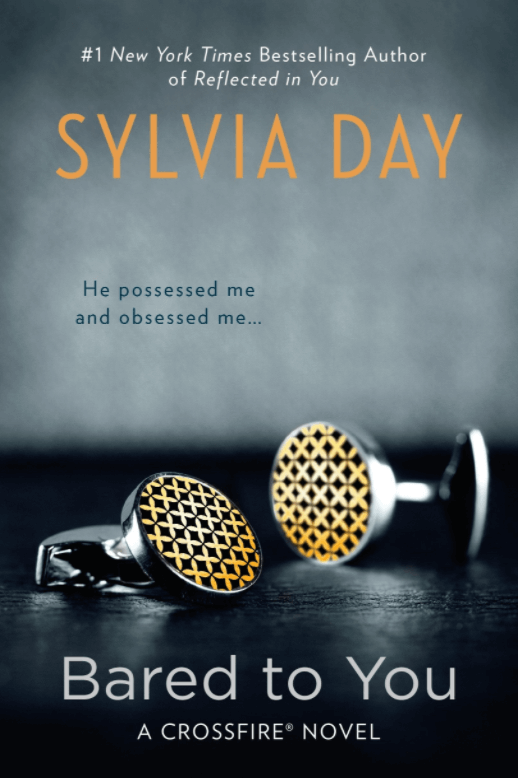 It's very rare to find an erotic fiction work that has so many useful life lessons. Well, that's until you sink your teeth into Sylvia Day's 2012 sensation Bared To You. If you're craving something in the throbbing vein of E. L. James's blockbuster BDSM novel Fifty Shades Of Grey, this is the best erotic fantasy novel for you.
Bared To You is the first installation in the Day's #1 New York Times bestselling Crossfire series that also brings you Reflected in You, Entwined with You, Captivated by You, and One with You. It introduces you to Eva Tramell and Gideon Cross, two friends who are attempting to console and heal each other from childhood abuse. And, yes, part of that healing involves a ton of romping.
Buy Bared To You by Sylvia Day on Amazon here.
24- Lords of the Underworld by Gena Showalter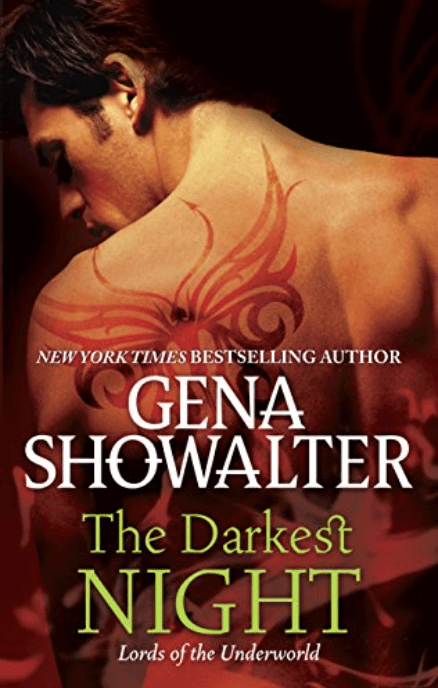 Gena Showalter's Lords of the Underworld is a 15-book series about 6 immortal warriors inhabiting a remote fortress located in the enchanting heart of Budapest. From the first title, the series tracks the sexual exploits and erotic adventures of the six inconceivably powerful and irresistibly seductive lords of the underworld.
This is one beautiful, exhilarating fantasy romance story that you don't want to miss. You will thoroughly enjoy reading these books if you appreciate Roman and Greek mythology.
Buy Lords of the Underworld by Gena Showalter on Amazon here.
25- Shiver by Maggie Stiefvater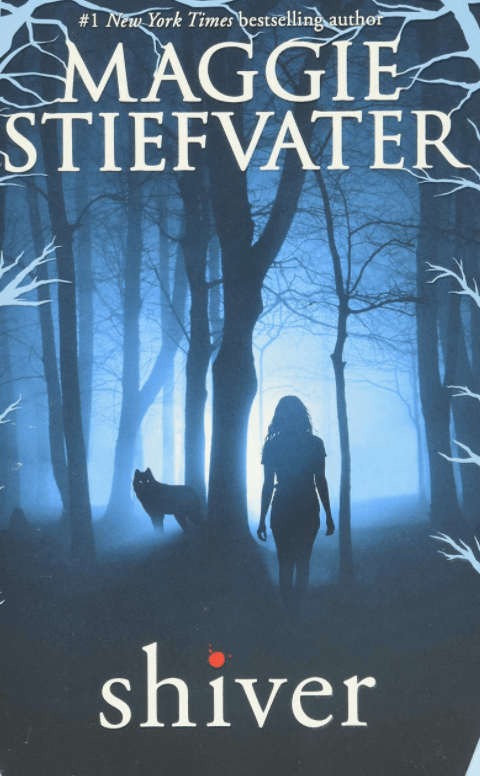 Shiver is a delightfully tasteful supernatural erotic fantasy novel from the talented young author Maggie Stiefvater. Haunting, spell-binding, and deeply erotic, this book projects the magical touch and roaring romance of Twilight. It started with Maggie's The Wolves of Mercy Falls, which also offers Forever/Linger, Forever, and Sinner.
After frequently adoring wild wolves from the comfort of her house, Grace comes across Sam who fits her description of the perfect partner. He's part human and part yellow-eyed wolf. This book is highly popular among young adult readers and for good reason – you'll love following every bit of their love affair. This is one erotic fantasy book you won't be able to put down!
Buy Shiver by Maggie Stiefvater on Amazon here.
26- Of Bees & Mist by Erick Setiawan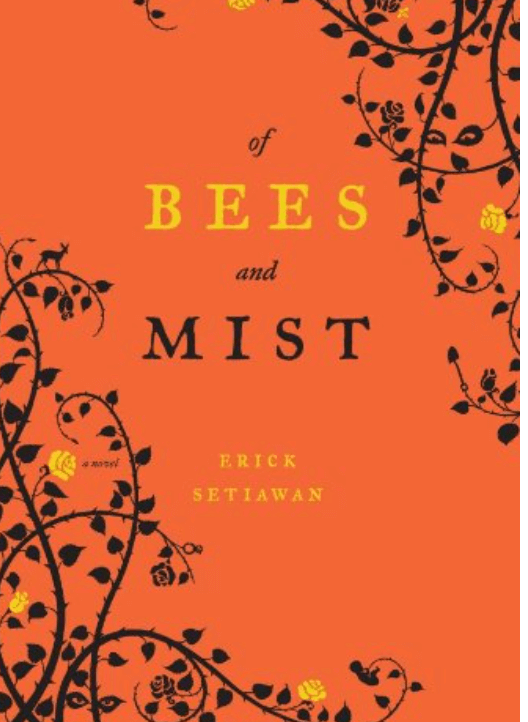 Erick Setiawan's stunning debut, Of Bees & Mist, is a vibrant, boisterous, and atmospheric trip of heartbreak, hope, and resilience. Together, the story of Meridia (the protagonist) is memorable, honest, and heartwarming.  If you're a hopeless romantic, her story will definitely touch your heart in a big way.
Marriage is more difficult than it's made out to be, and no one understands this more than Meridia. The dishearteningly addictive story follows the adventurous ride of a newlywed couple who finds themselves in the paranormal world.
Buy Of Bees & Mist by Erick Setiawan on Amazon here.
27- Better Homes & Hauntings by Molly Harper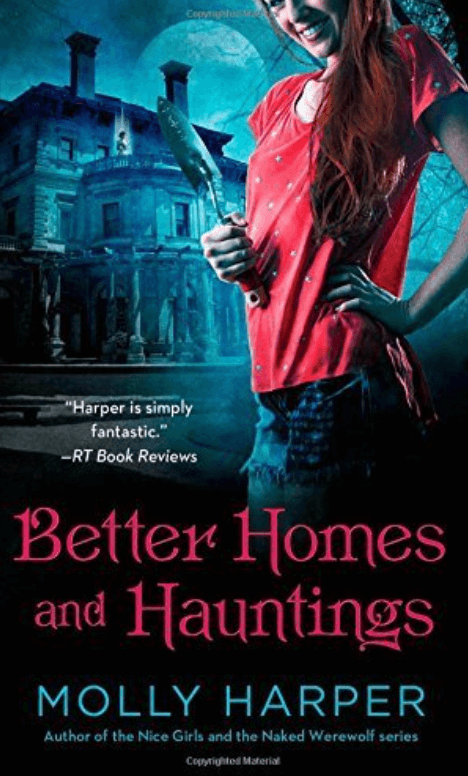 When Nina Linden agrees to do landscaping on a haunted house that had fallen into disrepair, she's in for a big surprise: a super-hot owner and a house full of supernatural mysteries – and perhaps a chance for romance. The two star-crossed lovers may have been brought together by fate, but will they make it before the supernatural horrors kill them?
When Better Homes & Hauntings oozes all of the fantasy perks of Nice Girls Don't Have Fangs and other books in Molly Harper's highly-loved Half Moon Hollow series. Despite being a bonafide erotic fantasy, the characters are likable, realistic, and fleshed out, proving a lot of LOL moments.
Buy Better Homes & Hauntings by Molly Harper on Amazon here.
28- The Coldest Girl in Town by Holly Black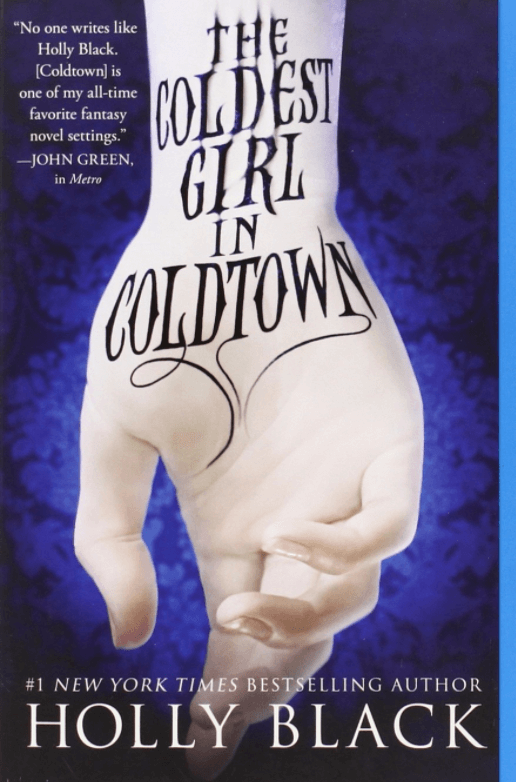 From the New York Times bestselling author Holly Black, The Coldest Girl in Town is a chilling erotic fantasy that brings a combination of a powerful heroine, graphic violence, and a tantalizing romance. It follows the heart-wrenching story of Tana who resides in a world where humans and quarantined vampires clash in an extravagantly bloody mess between  prey and a predator.
Tina must act fast to save herself, a secretive boy, and her ex-boyfriend from the blood-thirsty monsters. For the most part, this horror romance reminds us that if vampires were real our world would be in trouble.
Buy The Coldest Girl in Town by Holly Black on Amazon here.
29- Guilty Pleasures by Laurell K. Hamilton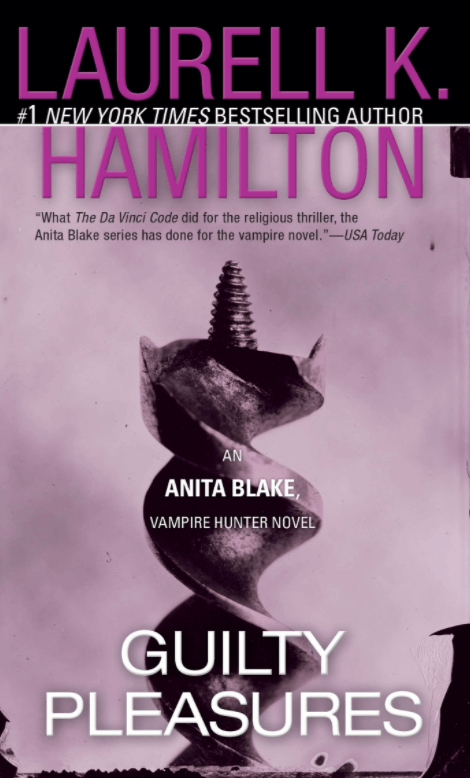 The debut book in 28-book #1 New York Times bestselling Vampire Hunter series by Laurell K. Hamilton, Guilty Pleasures is exactly what it sounds like – a romantic fantasy full of paranormal adventures, love, and a bit of heartbreak. It highlights the forbidden love affair between master vampire Jean-Claude and Anita Blake. 
If you're after a read that's creepy, erotic, and far from the clichés of Twilight, then this novel is an ideal choice. It's also a great addition to your bookshelf if you're a fan of forbidden love.