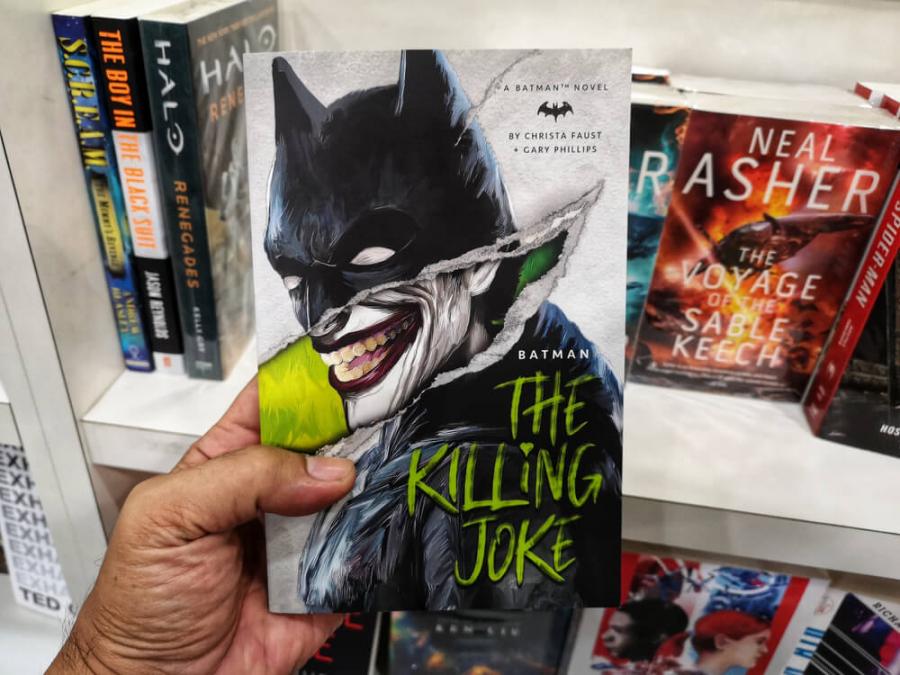 There are fantasy books, and there are assassin books, and then there are fantasy assassin books, a beguiling genre that has taken on a life of its own. Rooted in the Dungeons and  Dragons-era notion of the heroic rogue, fantasy assassins were some of the earliest anti-heroes, predating Tony Soprano and Walter White in their ability to thrill us as characters behave in ways we would never dream of. Sometimes it's good to be bad, and fantasy assassin books let us live vicariously through some of the baddest baddies.
But the fantasy assassin is also a tortured soul, often an orphan or the product of a troubled past, bent on revenge, and uncertain of whom to trust as powerful forces align against him or her. The conflict practically writes itself. Great authors of fantasy assassin books weave magic, mysticism, and alternate universes together to make stories for the ages. No wonder fans of fantasy assassin novels are so fervent, and keep coming back for more as the sagas of their favorite killers sprawl into trilogies, tetralogies, or more.
Here are our picks for the 41 best fantasy assassin books.
1- The Order by Daniel Silva
Amazon
The Order: A Novel
28 new from $5.73
130 used from $1.25
Free shipping
as of September 30, 2023 5:06 pm
Features
| | |
| --- | --- |
| Release Date | 2021-02-16T00:00:01Z |
| Language | English |
| Number Of Pages | 464 |
| Publication Date | 2021-02-16T00:00:01Z |
In this religious-conspiracy themed assassination thriller, an Israeli intelligence officer is on holiday in Rome with his children for a much-needed break. But trouble seems to follow him—the Pope dies under mysterious circumstances, and Allon is summoned to consult with Archbishop Luigi Donati, the late Pope's most trusted aide.
Digging into the mystery, Allon and Donati discover that the Pope was onto a great secret—a lost Gospel, buried in the Vatican archives, that would upend the Christian faith in an instant,  and which a cult of religious assassins known as the Order of S. Helena would do anything—and kill anyone—to keep secret, maintaining the Church's grip on the spiritual lives of billions.
Without a dog in the hunt except to preserve his life and the life of his children, Allon embarks on a quest across Europe, hiding from sinister forces in pursuit of the deepest truths behind Christianity.
2- Shadow's Edge by Brent Weeks
Amazon
Shadow's Edge: The Night Angel Trilogy, 2
9 new from $10.02
129 used from $1.30
Free shipping
as of September 30, 2023 5:06 pm
Features
| | |
| --- | --- |
| Part Number | 9780316033657 |
| Edition | 1st |
| Language | English |
| Number Of Pages | 636 |
| Publication Date | 2008-11-01T00:00:01Z |
The assassin who attempts to put aside the shadowy profession is a common trope in fantasy assassin books, and for good reason—there's a lot of drama to be mined from the notion that an assassin could try to move on, to live a normal and above-board life of family, friendship, and peace. But of course, the assassin carries with him (or her) a dark past, which sometimes can't be put aside so easily.
In the second book of Brent Weeks' Night Angel Trilogy, protagonist Kylar Stern is trying to do just that—put his shadowy career behind him, now that the coup by the Godking has resulted in the death of his master and his best friend Logan. Kylar is well on the way to starting over, but word that Logan might still be alive and living in hiding drags him back into his old life as he steels himself for the biggest hit of his life.
3- Assassin's Apprentice by Robin Hobb
Amazon
Assassin's Apprentice (The Farseer Trilogy, Book 1)
28 new from $6.71
68 used from $1.35
Free shipping
as of September 30, 2023 5:06 pm
Features
| | |
| --- | --- |
| Part Number | 9780553573398 |
| Color | Blue |
| Release Date | 1996-03-01T00:00:01Z |
| Language | English |
| Number Of Pages | 448 |
| Publication Date | 1996-03-01T00:00:01Z |
Assassin's Apprentice by Robin Hobb encompasses all the tropes that fans of the genre love in their fantasy assassin books. There's the medieval settings, palace intrigue, and—of course—the implication that assassination is a magical, quasi-noble "skill" that some remarkable individuals are "born with," sealing their destiny.
In Assassin's Apprentice, the first volume in Hobb's Farseer Trilogy, the titular apprentice is actually the bastard son of royalty. It's a nice bit of historical accuracy that the unlucky bastard son is named "Fitz," since royal bastards were often surnamed "Fitz-Roy," or fils-roi, French for "son of the king."
Fitz' talent as an assassin puts him on a collision course with a destiny that will pit him against barbarous invaders and fit him as a hero of the kingdom. But that, of course, makes him a threat to the "legitimate" royal line, since a hero with royal blood has the potential to be a usurper,  especially one with a supernatural knack for killing.
4- The Well of Ascension by Brandon Sanderson
Amazon
The Well of Ascension: A Mistborn Novel (Mistborn (2))
2 new from $24.27
22 used from $1.92
as of September 30, 2023 5:06 pm
Features
| | |
| --- | --- |
| Release Date | 2014-08-05T00:00:01Z |
| Language | English |
| Number Of Pages | 784 |
| Publication Date | 2014-08-05T00:00:01Z |
The second volume in Sanderson's Mistborn series casts in the leading role a refreshing face—street urchin Vin, who as a young girl was protege to Kelsier. Kelsier masterminded the overthrow of the godlike Lord Ruler, but his death left Vin an unwilling focus of a cult-like revolution that holds her up as a god—something she never asked for and is more than she bargained for.
The Well of Ascension is many things, but among them is an astute political examination of what it looks like when revolutionary forces suddenly find themselves victorious, in possession of political power—and charged with actually running the country they fought to take over. As Vin discovers, it's easier to overthrow a government than to build one. Soon, her city is under siege by three armies, while the deceased Lord Ruler's supply of valuable metal atrium has not materialized and may not even exist.
To make matters worse, the Lord Ruler's death has caused the mists to behave strangely, giving rise to a ghostly entity that haunts Vin, making her job as usurper-turned-defender even harder.
5- A Dance of Blades by David Dalglish
Amazon
A Dance of Blades (Shadowdance 2)
16 new from $13.18
75 used from $1.35
Free shipping
as of September 30, 2023 5:06 pm
Features
| | |
| --- | --- |
| Release Date | 2013-11-05T00:00:01Z |
| Language | English |
| Number Of Pages | 416 |
| Publication Date | 2013-11-05T00:00:01Z |
One of the most amazing things about the growing library of books by former odd-jobber David Dalglish set in his fantasy world of Dezrel is that they almost failed to find a home. But that didn't stop Dalglish. His first fifteen Dezrel volumes were self-published. When his eBooks achieved over 200,000 total sales, the publishing industry finally realized that there was money to be made by going into the David Dalglish business, and he finally signed a deal with Orbit Books.
Originally one of his self-published efforts, A Dance of Blades is book #2 in a self-contained subseries of the Dezrel novels—the Shadowdance Series, which concerns that fantasy-series mainstay, the guild of thieves and assassins. In A Dance of Blades, the fragile "Trifect" union of thieves guilds has broken down, all thieves threatened by the vigilante knife of "The Watcher." When the Watcher kills the son of the wrong guild leader, it's an all-out manhunt to find and kill the Watcher.
6- The Lies of Locke Lamora by Scott Lynch
Amazon
The Lies of Locke Lamora (Gentleman Bastards)
35 new from $6.72
53 used from $1.60
Free shipping
as of September 30, 2023 5:06 pm
Features
Used Book in Good Condition
You've got to love a writer who would name his series Gentleman Bastards. That's a book-buying decision that makes itself. Scott Lynch names his series after a band of brothers who become a force to be reckoned with as thieves and assassins who rule their island hometown of Camorr.
At the start of this first book in the series, the titular Locke Lamora is a street urchin and consummate hustler, who grows his band of orphan brothers into the aforementioned Bastards. The rise to prominence of the band of principled lowlifes puts them on a collision course with other underworld power brokers of Camorr—including a brutal adversary that will test the Gentleman Bastards to the core and prove who is the top of the heap in the Camorr underground.
7- Caine Black Knife by Matthew Stover
Amazon
Caine Black Knife: A Novel (The Acts of Caine)
3 new from $13.00
11 used from $3.99
Free shipping
as of September 30, 2023 5:06 pm
Features
| | |
| --- | --- |
| Part Number | 9780345455871 |
| Release Date | 2008-10-14T00:00:01Z |
| Language | English |
| Number Of Pages | 368 |
| Publication Date | 2008-10-14T00:00:01Z |
"Caine Black Knife." Sounds like a trustworthy fellow, right? Someone to bring home to meet mom? Of course, Caine is no one to be messed with, as proved in Books #1 and #2 of the Acts of Caine series, Heroes Die and Blades of Tyshalle.
As introduced in those volumes, Caine is a brutal killer thriving in an alternate-reality version of the present day where magic exists and god-like forces interact with humankind. In this milieu, Caine became a superstar as a result of a popular reality TV show when he almost single-handedly exterminated the vicious Black Knives.
Thirty years later, Caine is drawn back into the fray by a former Black Knife, his brother Orbek, to face the consequences of what he has done—consequences that could be world-shattering.
8- Best Served Cold by Joe Abercrombie
Amazon
Best Served Cold
29 new from $14.48
32 used from $5.06
Free shipping
as of September 30, 2023 5:06 pm
Features
Used Book in Good Condition
Remember that old Klingon proverb? Wrong fictional universe, maybe, but it definitely applies to Styria, the fantastical setting of Joe Abercrombie's World of the First Law series, which kicks off with this volume.
In it, we meet Grand Duke Orso, locked in a 19-year armed conflict with the League of Eight– which is gravy for the Grand Duke's star mercenary, Monza Murcatto, the Snake of Talins. Monza makes bank killing the Grand Duke's enemies, but she has recently gained popularity that threatens the Duke's own power base. Unsurprisingly, Orso decides to assassinate the assassin. Thrown down the mountain and left for dead, Monza faces a long road to recovery and a stewing lust for revenge, a dish which is … well, you know.
With the aid of a motley crew of misfits, Monza will mount her most daring assassination attempt ever, with entire nations arrayed against her, to cut down some of the most powerful men in Styria. A world class fantasy assassin book with a female protagonist.
9- The Death of the Necromancer by Martha Wells
Amazon
The Death of the Necromancer

11 used from $13.06
as of September 30, 2023 5:06 pm
Features
| | |
| --- | --- |
| Release Date | 1999-07-01T00:00:01Z |
| Edition | first printing |
| Language | English |
| Number Of Pages | 544 |
| Publication Date | 1999-07-01T00:00:01Z |
The Death of the Necromancer immerses us in another popular trope of the fantasy assassin book—the noble with the double life. It's also wickedly creepy, a gothic horror tale mixed with the beats of a fantasy assassin book, full of human sacrifice, zombies, and forces beyond the minds of mere mortal ken.
Set in Ile-Rien, a fantasy analog of the gas-lit Victorian era, the book concerns Nicholas Valiarde, who spends his days as an embittered nobleman with a checkered past and a thirst for revenge.
By night, he is a feared jewel thief, gradually stealing his way through the pockets of his peers as he works his way toward the object of his vengeance—Count Montesq, who ordered Valiarde's godfather executed on charges of necromancy years before.
But as he closes in on his quarry, Valiard will soon discover that there's more to the dark art of necromancy than mere fairy tales clouded in legend. The monstrous power to manipulate the souls of the dead may be alive and well, and arrayed against Valiard at a scale he never imagined. Even with the aid of a sorcery, Valiard faces the fight of his life, with his very soul hanging in the balance.
10- Six of Crows by Leigh Bardugo
Amazon
Six of Crows (Six of Crows (1))
38 new from $4.88
69 used from $1.99
Free shipping
as of September 30, 2023 5:06 pm
Features
| | |
| --- | --- |
| Part Number | unknown |
| Release Date | 2018-02-06T00:00:01Z |
| Edition | Reprint |
| Language | English |
| Number Of Pages | 496 |
| Publication Date | 2018-02-06T00:00:01Z |
Six of Crows is the first in a two-book series that builds upon Bardugo's Grisha Trilogy, expanding her series of books into an overarching "Grishaverse." In Bardugo's books, "Grisha" are people who have the mystical power to summon to their aid elements like fire, water, and wind.
In this first book in the expansion series, we meet 17-year-old master thief Kaz Brekker, hired to spring from captivity the scientist Bo Yul-Bayur, inventor of a potent drug that kills normal humans, but enhances the magical powers of Grisha.
Kaz recruits a rough-and-tumble crew of Grisha and non-Grisha misfits to pull off the snatch of the century—and set dark forces of fate in motion for both Grisha and non-Grisha alike. Full of rip-roaring action and a world-class cliffhanger of an ending, Six of Crows will leave you hungry to read the follow-up, Crooked Kingdom, as well as the other books set in the Grishaverse.
11- Hawk by Steven Brust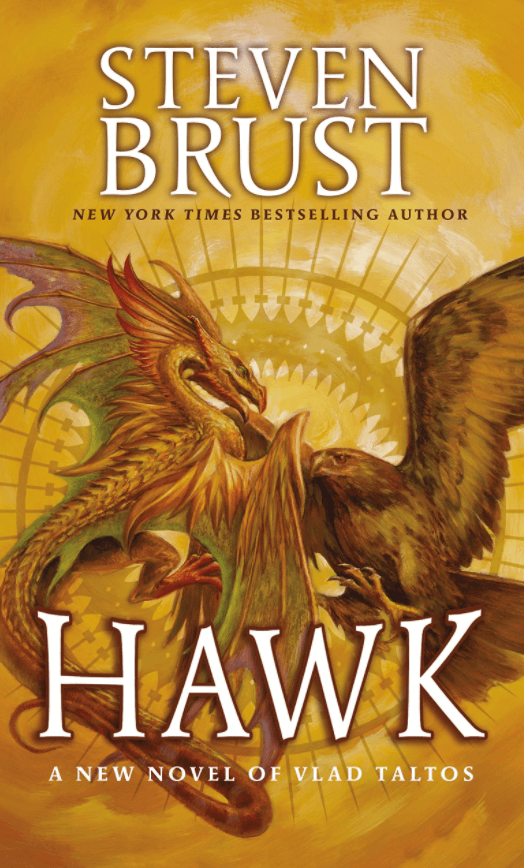 Hawk is the fourteenth book in the Vlad Taltos series, with nineteen books planned and four still left to be written (as of now). But Hawk is chronologically the last book of the sprawling series that concerns Vlad Taltos, an outlaw witch who belongs to a beleaguered minority that we would refer to as "humans," but which have been replaced by a genetically-engineered caste of super humans, called elves by Vlad's people, but who refer to themselves as the real "humans" as they lord over the fictional land of Dragaera.
Despite his "inferior" status, Vlad has worked his way up the social ladder among the Dragaeran "elves," cruising the underbelly of Dragaeran society until he made a mortal enemy of crime kingpin Jhereg. Now a fugitive targeted for murder, Vlad has returned to Dragaera after years on the run, ready to make a final stand against those who want him dead.
Buy Hawk by Steven Brust on Amazon here.
12- Among Thieves: A Tale of the Kin by Douglas Hulick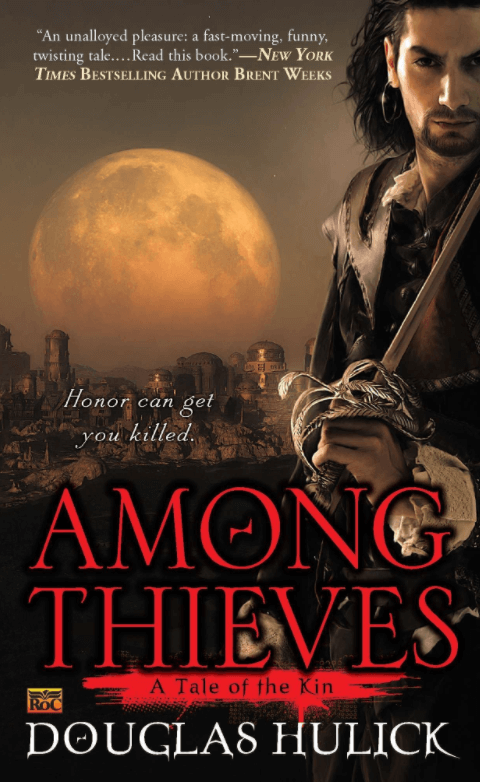 Hulick was nominated for a Kitchies Golden Tentacle award for this, his self-assured debut novel. In it, he introduces the "Kin," a sprawling guild of thieves and assassins that includes Drothe, an unremarkable lowlife who scrapes out a living smuggling relics for the boss. But his latest acquisition has empire-shaking potential—which puts a target on Drothe's back, as every Kin and their mother puts him and his score in their crosshairs.
Among Thieves distinguishes itself by applying a real-world form of logic to a fantastical setting. Described by some as "Goodfellas meets Swords and Sorcery," it doesn't cut corners on narrative consistency, nor does it envision its central rogue as a mystical superman, perpetually dunking on the villains with nigh-supernatural powers. Instead, Drothe is just a fantasy equivalent of an average Joe, in over his head in a story with real dramatic stakes. More fantasy assassin novels should follow its lead, prioritizing storytelling over wish-fulfillment. The genre would be better for it.
Buy Among Thieves: A Tale of the Kin by Douglas Hulick on Amazon here.
13- Mistborn by Brandon Sanderson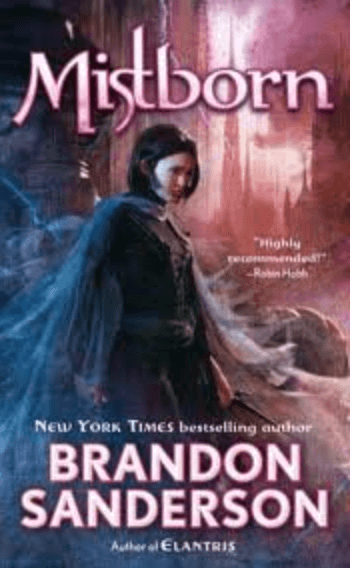 Sanderson's kickoff novel to the Mistborn series is a world-class exercise in world-building, introducing readers to their new home for the duration of the series—Scadrial, a blasted volcanic desert under a red sky and home to the Final Empire, presided over by the god-like Lord Ruler, who grasps onto power by virtue of his supposed chokehold on a mysterious threat known as the "Deepness," sequestered at the bottom of the Well of Ascension. On this basis, the Lord Ruler has organized his sphere of influence into "Dominances," vast states under his despotic empire.
With technology having stopped at gunpowder and canned food, Scadrial is also a magical world—mystical "allomancers" perform feats of sorcery by ingesting metals. Through the doctrines of the "Steel Ministry," the Lord Ruler has set himself up not only as a king, but as a god. But the thief Kelsier threatens the iron grip of the Lord Ruler.
Buy Mistborn by Brandon Sanderson on Amazon here.
14- Shadow's Son by Jon Sprunk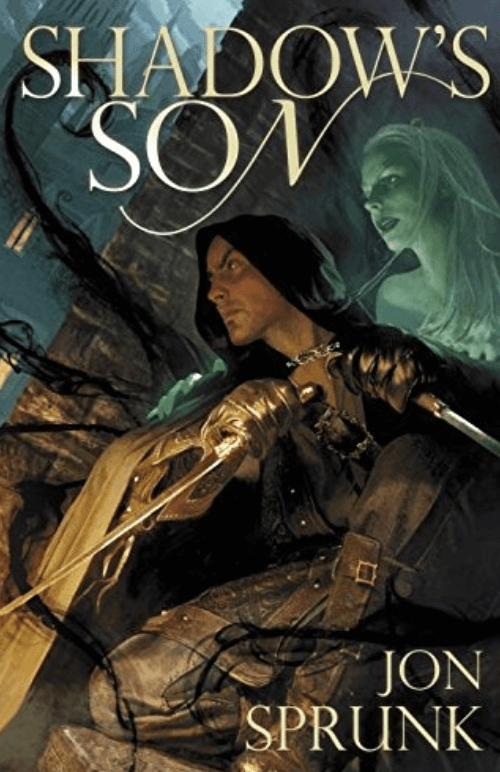 Although different in its surroundings, the city of Othir, setting of Sprunk's Shadow Saga, recalls Biblical Jerusalem—a holy city that has fallen into corruption. Thieves run the street, fighting with law enforcers and punctuated by incursions of magic from the "Other Side."
Into this chaos walks mercenary assassin Caim, a man with no scruples and available to the highest bidder. But with the help of a socialite girl and a guardian spirit, he finds himself in the fight of his life, with all the forces of Othir arrayed against him as he discovers the black conspiracy at the heart of the empire, and his destiny as Shadow's Son.
Buy Shadow's Son by Jon Sprunk on Amazon here.
15- Graceling by Kristin Cashore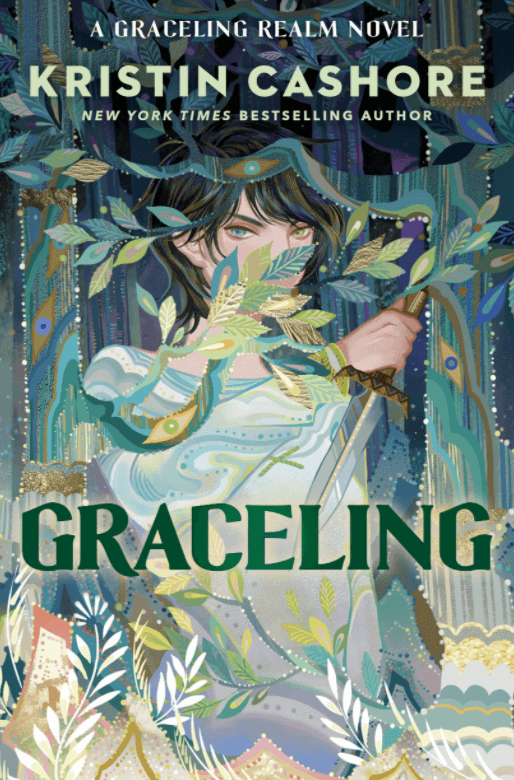 A Publishers Weekly pick for Best Book of the Year in 2008, Kristin Cashore's Young Adult  fantasy novel introduces us to Katsa, a young "Graceling." In Katsa's home kingdom, a "Grace" is a magical power, which seems to render Katsa into an efficient killer. Ironically for the title of "Graceling," Katsa's uncle King Randa uses her Grace to turn her into the most efficient torturer and executioner in his warlike regime.
When Po, a young Graceling with the power of mind reading, arrives in the kingdom with claims of royal lineage, Katsa fights him but eventually bonds with him over their shared powers of Grace. It turns out that Katsa's Grace might not be what she initially thought it was; her place is opposed to King Randa instead of in his service. A YA fantasy assassin book that also doubles as an affecting love story, Graceling was followed up by the sequel Bitterblue. 
Buy Graceling by Kristin Cashore on Amazon here.
16- The Death of Dulgath by Michael J. Sullivan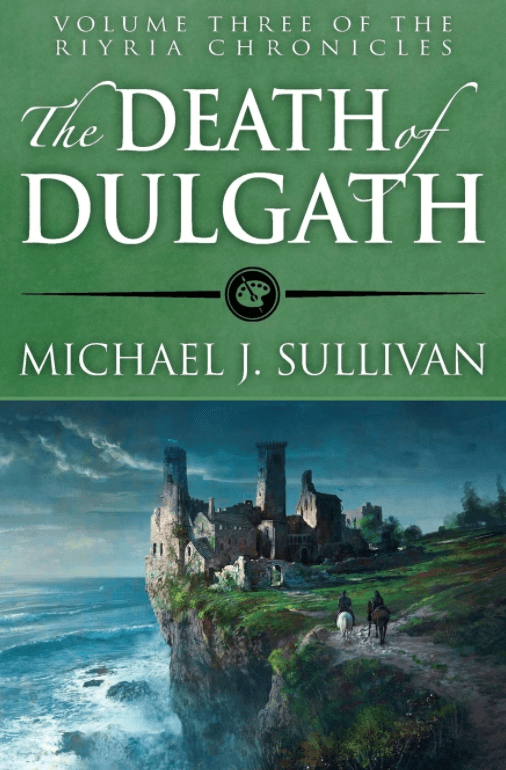 Crack thieves and assassins Royce Melborn and Hadrian Blackwater, together known as Riyria, were the protagonists of Riyria Revelations, an earlier series of six books by Michael J. Sullivan published in three volumes. The Death of Dulgath is the third in a series of prequel novels, Riyria Chronicles, detailing the exploits of Royce and Hadrian in their younger years.
Shortly after they first join forces, Royce and Hadrian are hired not to commit an assassination, but to foil one—the assassination of the last living member of Arvyn's oldest noble family. After two botched attempts, a professional has finally been hired, and Royce and Hadrian have their work cut out for them. Fulfilling their charge will take them to the edges of the world and of reason.
Buy The Death of Dulgath by Michael J. Sullivan on Amazon here.
17- Waylander II: In the Realm of the Wolf by David Gemmell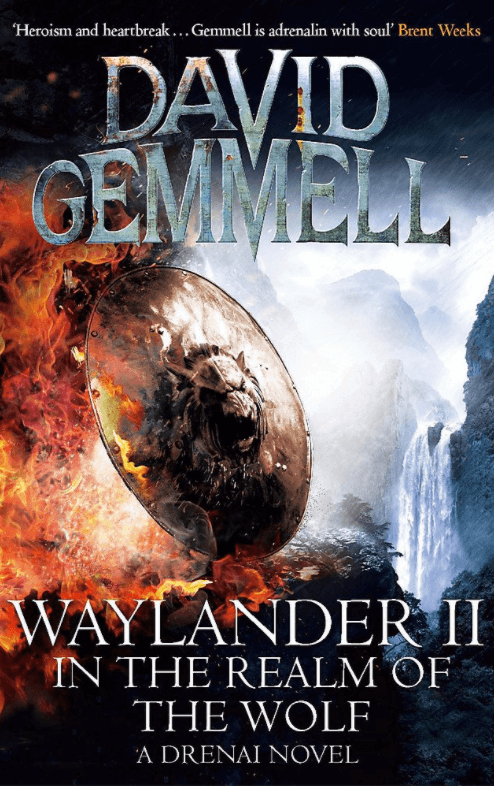 Waylander II picks up where Waylander left off in telling Gemmell's sprawling Drenai Series, which follows various heroes and anti-heroes of the Drenai Nations across various ages. In the tradition of many fantasy assassin books, the titular character falls squarely on the "anti-hero" end of the spectrum.
Waylander II digs deeper into the amoral killer Wayland The Slayer than the first book did, though, plumbing the depths of his tortured past—a history of betrayal, regicide, and degradation. With a price on his head, Waylander must flee his past for the sake of his daughter Miriel, protecting her from the Battle Queen of Kar-Barzac.
Buy Waylander II: In the Realm of the Wolf by David Gemmell on Amazon here.
18- The Beating of His Wings by Paul Hoffman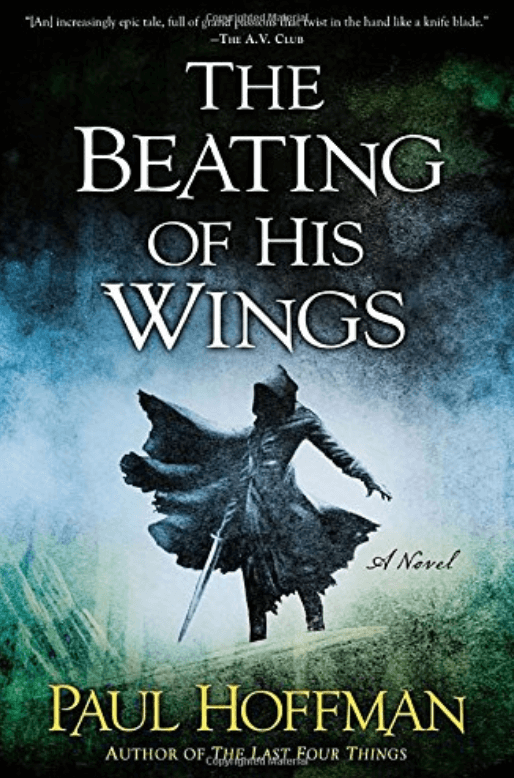 In The Beating of his Wings, Paul Hoffman brings to a conclusion his Left Hand of God series, the chronicles of teenaged assassin Thomas Cale. Born into a classical pre-industrial civilization characterized by the perpetual, Orwellian war between the "Redeemers" and the "Antagonists,"
as a boy Thomas was press-ganged into the Sanctuary, the Redeemers for a brutal military training that only half of all conscripted boys survive. But Thomas has special powers, and Pope Redeemer Bosco will mold this extraordinary recruit into the legendary Angel of Death.
Over the course of the series, it becomes clear that Thomas' destiny as the Angel of Death is to bring about the destruction of the entire human race. This is a destiny that he understandably runs from. But Bosco will not let his Angel of Death fly from his fate forever.
In Thomas Cale, Hoffman created one of the most fascinating fantasy assassin book protagonists ever—a mass of contradictions and motivations, born of a tortured past with an uncertain future, a lawless man with a code. The Beating of his Wings brings his story arc to a devastating conclusion.
Buy The Beating of His Wings on Amazon here.
19- Grave Mercy by Robin LaFevers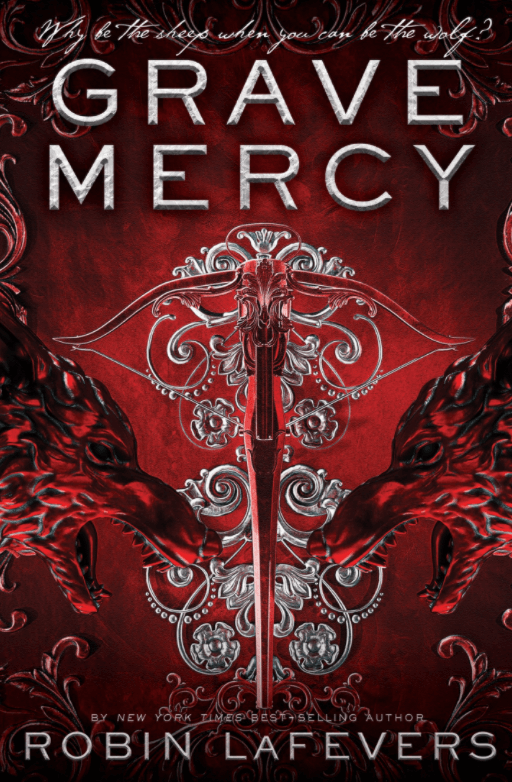 The kickoff volume to LaFevers' series His Fair Assassin, Grave Mercy introduces us to Ismae, a peasant girl in 15th-century Brittany, who survived her mother's attempt to abort her pregnancy by drinking poison. Born with a scar on her back from the poison, she is feared, abused, and betrothed against her will.
Ismae escapes from these rotten circumstances to the convent of St. Mortain. But this is no ordinary convent—Mortain is the God of Death, and Ismae is trained to be an assassin in "Death's Arsenal."
Immune to poison and able to commune with spirits, Ismae will be their most potent weapon, not just to kill, but to protect the Duchess of Brittany, a task for which Ismae must infiltrate the highest levels of society, under the watchful eye of powerful enemies that want both her and the Duchess dead.
Buy Grave Mercy by Robin LaFevers on Amazon here.
20- The Anvil of the World by Kage Baker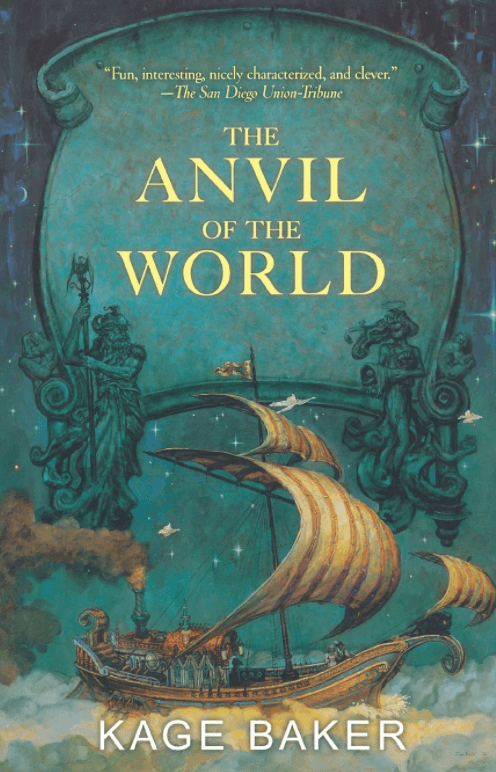 Most famous for her sci fi Company series, Kage Baker accomplishes another titanic feat of world-building in The Anvil of the World, an episodic story that weaves together a sprawl of feuding cultures and kingdoms, and somehow pulls it together into an engrossing and coherent narrative. No small feat for a fantasy assassin book with that many moving parts.
The Anvil of the World follows the adventures of Smith, another shining example of the assassin who has resolved to put his dark past behind him and establish a new life. But like most retired assassins, he remains on the hit list of powerful forces he crossed during his murderous career.
We follow Smith as he attempts to lead a caravan to the sea, then later across the sea, facing attacks at every turn and crossing paths with a spoiled half-demon Lord, his white-uniformed nurse, and 140 glass butterflies. As fantasy assassin books go, this is a lot … but it's so worth it.
Buy The Anvil of the World by Kage Baker on Amazon here.
21- Throne of Glass by Sarah J. Maas
A New York Times bestseller currently under option for a Hulu series, Sarah J. Maas kicks off an eight-book cycle with her teenage heroine, Calaena Sardothien, imprisoned in slave labor for past crimes. But her grit and talent earn her the chance to compete with other assassins to become the King's Champion in a competition curated by the Crown Prince Dorian. A slave chosen as King's Champion will earn her freedom after four years of service.
The competition takes Calaena through an escalating series of challenges, earning her unexpected friends along the way, leading up to a final competition to the death. But as other competitors turn up mysteriously and violently dead throughout the castle, Calaena suspects that she is embroiled in a far more sinister game, with the fate of the whole kingdom at stake.
Buy Throne of Glass by Sarah J. Maas on Amazon here.
22- The Harsh Cry of the Heron: The Last Tale of the Otori by Lian Hearn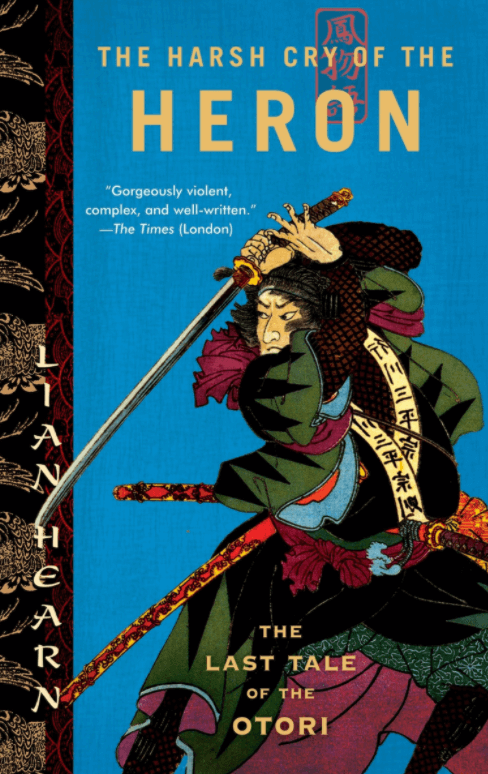 "Lian Hearn" is the pen name of Australian writer Gillian Rubinstein, who chose the pen name to scribe a series of engrossing books known as Tales of the Otori, a magical trilogy set in an analog of feudal Japan—the Three Countries, with most of the tales involving members of the fictitious Otori tribe. The trilogy is told in first-person by Otori Takeo, whose village hides religious outcasts called "The Hidden" from persecution.
The Harsh Cry of the Heron: The Last Tale of the Otori, actually sits outside the trilogy, taking place sixteen years later when Takeo has ascended to the lordship of the Three Countries, only to face assassins, foreign enemies, and dark prophecies of a threat within his own family. One thing is for sure—if you want to set a fantasy assassin book anywhere, feudal Japan has got to be high on the list–or at least it will be after spending some time with the Otori.
Buy The Harsh Cry of the Heron: The Last Tale of the Otori by Lian Hearn on Amazon here.
23- The Rose and the Thorn by Michael J. Sullivan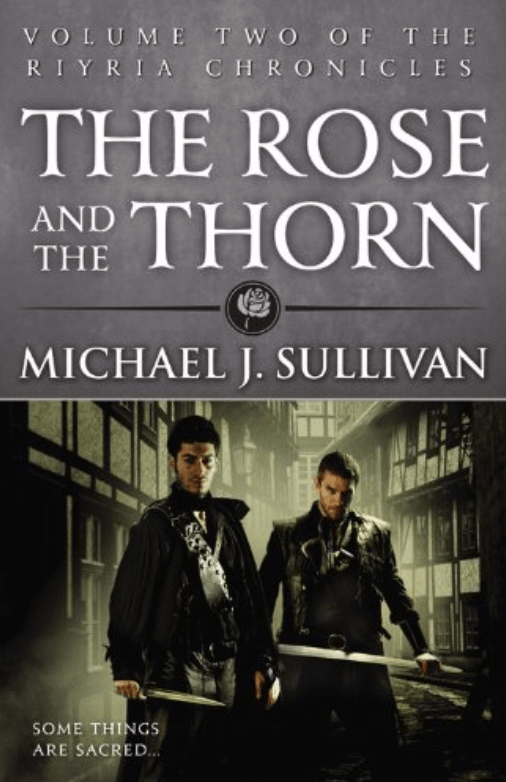 In The Rose and the Thorn, Sullivan continues into a second book his Riyria Chronicles, the story of the younger days of his signature duo of thief/assassins Royce and Hadrian, who go by the nom de guerre "Riyria."
In the sequel to The Crown Tower, Royce struggles to reunite with Gwen DeLancy, who saved him and Hadrian from certain death in the first chronicle. However, when the duo arrive, they receive a cold reception. Gwen refuses to see them, leaving Royce desolate and confused.
But all is not as it seems. Gwen suffers at the hands of an abusive noble, a fate she wants to protect Royce and Hadrian from. But anyone who knows anything about Riyria knows that it won't end there, and Gwen's captor will soon be the one who needs protecting.
Buy The Rose and the Thorn by Michael J. Sullivan on Amazon here.
24- Villains by Necessity by Eve Forward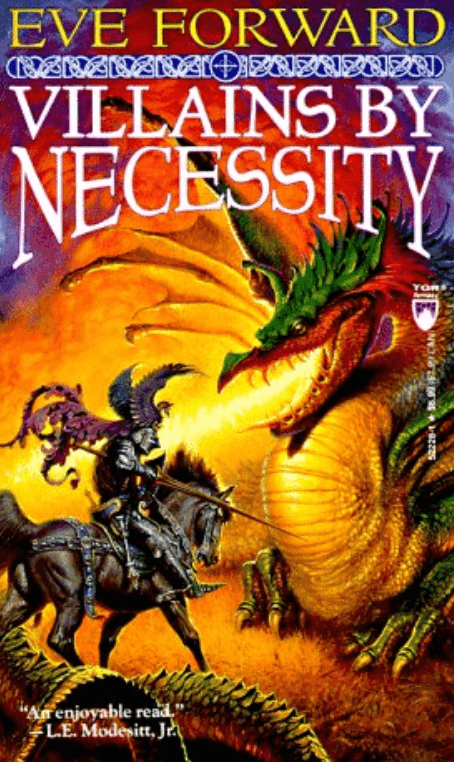 Written at the height of popularity for fantasy tie-ins like Dungeons & Dragons and Magic: The Gathering, Eve Forward's novel Villains By Necessity took a completely different approach to the classic fantasy tropes. What if, instead of being threatened by forces of evil, the world were threatened by the forces of good–and a team of villains was needed to restore the balance?
Villains By Necessity drops readers into a world where the forces of good have triumphed, ushering in 100 years of utopia. The world's last assassin and the world's last thief languish in boredom, with no use for their talents.
But an encounter with a druid—traditionally the masters of balance—reveals to them that the dominance of goodness actually threatens the entire world. Humanity needs evil to persist, and with the help of a black knight and a dark sorceress, they're the ones to give humanity what they need.
Like a fantasy Suicide Squad, Villains By Necessity is a hilarious slaying of every sacred cow in the fantasy genre, especially among fantasy assassin books.
Buy Villains by Necessity by Eve Forward on Amazon here.
25- Darkened Blade by Kelly McCullough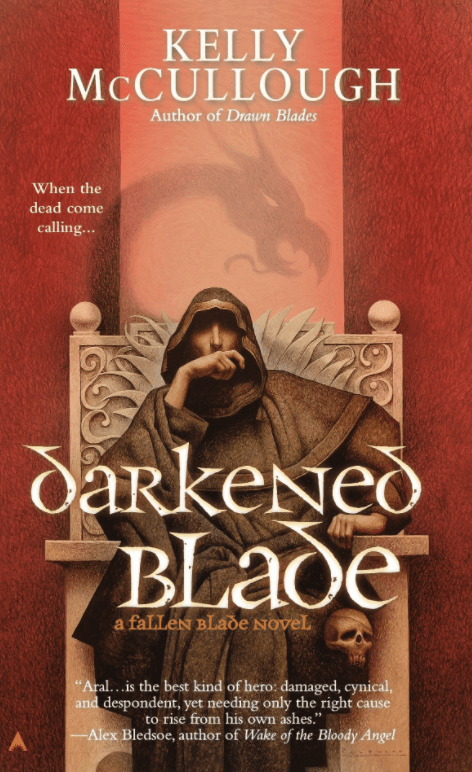 In her follow-up to Drawn Blade, Kelly McCullough establishes the Fallen Blade saga in a cherished tradition of the fantasy assassin book—the idea that the assassin is not a force for evil, but a force for justice, following a higher path to right the wrongs that corrupt governmental systems don't how the power or the stomach to correct.
Darkened Blade rejoins the narrative of Aral Kingslayer, nine years after the death of his patron goddess Namara. Aral is left adrift in the world, without the higher purpose to which he applied his dark talent for killing. The spirit of Namara entreats Aral in a dream to seek vengeance, a quest that will reunite Aral with old friends and pit him against old allies in a bloody quest of epic proportions.
Buy Darkened Blade by Kelly McCullough on Amazon here.
26- Lion of Cairo by Scott Oden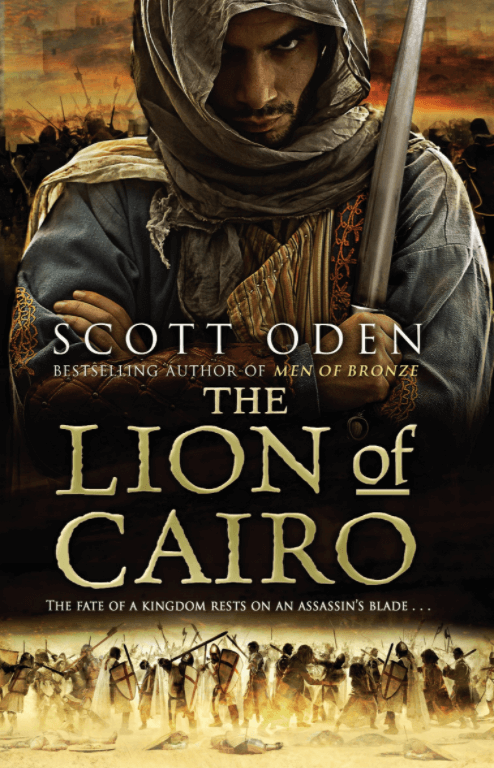 Lion of Cairo adds to Scott Oden's impressive bibliography of books set in fascinating, little-understood epochs—in this case, Egypt of the 12th century, a time shrouded in mystery compared to the high empire of the Pharaohs, where you could easily imagine empires of magic and legend and a shadowy figure holding the fate of nations in his or her hands—in other words, fertile ground for a fantasy assassin book.
This fertile ground is the banks of the Nile, and a corrupt and decaying empire ruled by a powerless Caliph and his scheming Grand Vizier, with warlords vying for power and foreign enemies sharpening their knives to feed on the carcass of a dying kingdom. The only hope is an assassin from a faraway land, known as the Emir of the Knife, who will slug the odds in the favor of justice, working in the shadows to restore power to the hands of the wise.
Buy Lion of Cairo by Scott Oden on Amazon here.
27- The Emperor's Knife by Mazarkis Williams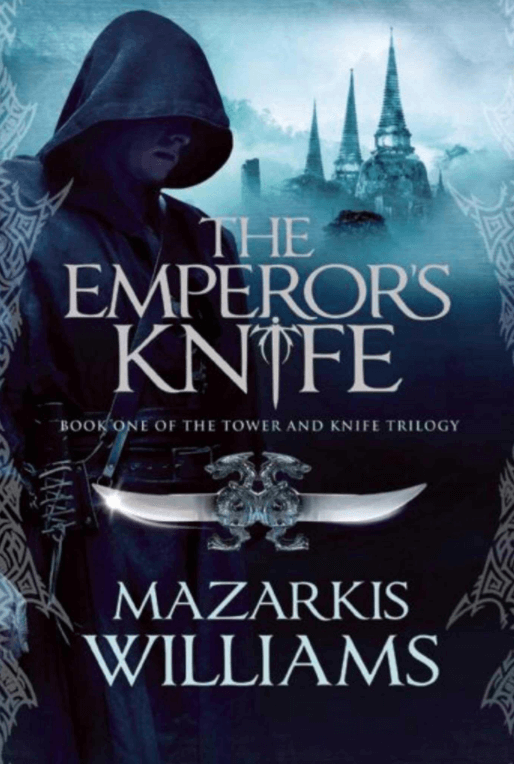 The first volume in Mazarkis Williams' Tower and Knife trilogy drops us into an empire in crisis. A magical plague afflicts the populace, causing geometric patterns to appear on the skin and leading either to an agonizing death or enslavement to the evil "Pattern Master." Emperor Beyon has an efficient solution for the plague—put people with the patterns on their skin to death. But the Emperor himself is secretly afflicted, and when the patterns spread to his face it will no longer be possible for him to hide.
Into this crisis walks Mesema, the betrothed bride to the Emperor's brother. Unable to cope with the palace intrigue, she makes an unusual ally in the aging court assassin, the Emperor's Knife. It turns out that Mesema, her husband, and the Emperor's Knife may be the only people standing in the way of the Pattern Master's nefarious plan. A fantasy assassin book that goes for broke on the fantasy, Williams' book is engrossing, frightening, and inspiring.
Buy The Emperor's Knife by Mazarkis Williams on Amazon here.
28- Spider's Bite by Jennifer Estep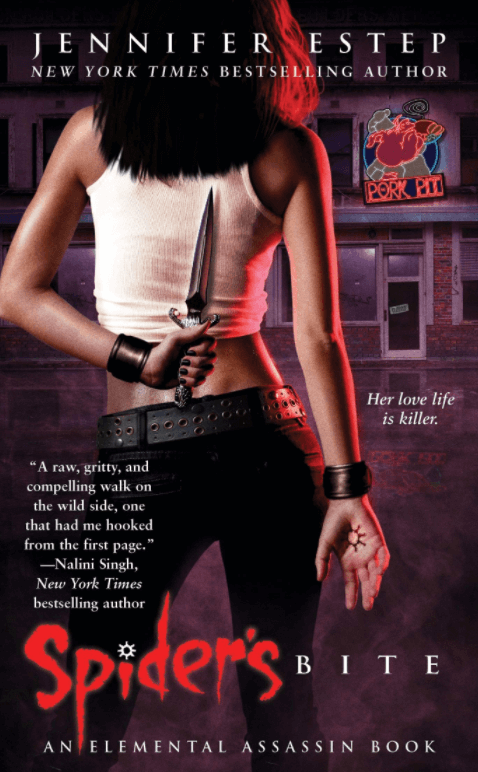 Jennifer Estep is a leading author in the genre of "urban fantasy"—that is, fantasy set in present-day urban settings rather than some alternate-universe quasi-medieval Europe. Her magicians wear jeans, her assassins wear hoodies. In Spider's Bite, the first volume of her Elemental Assassin series, she adds to the canon of fantasy assassin books a kickass anti-heroine from Tennessee, bent on revenge against the traitors who killed those closest to her.
For Gin it started when her family was killed by a Fire Elemental. She grew up on the streets, learning the ins and outs of the killer-for-higher business. When an assassination turns out to be a double-cross and leads to the death of her handler, Gin teams up with a sexy detective in a kill-em-all rampage up the chain of conspiracy to discover who wanted her dead … and to make them dead instead.
Buy Spider's Bite by Jennifer Estep on Amazon here.
29- Web of Lies by Jennifer Estep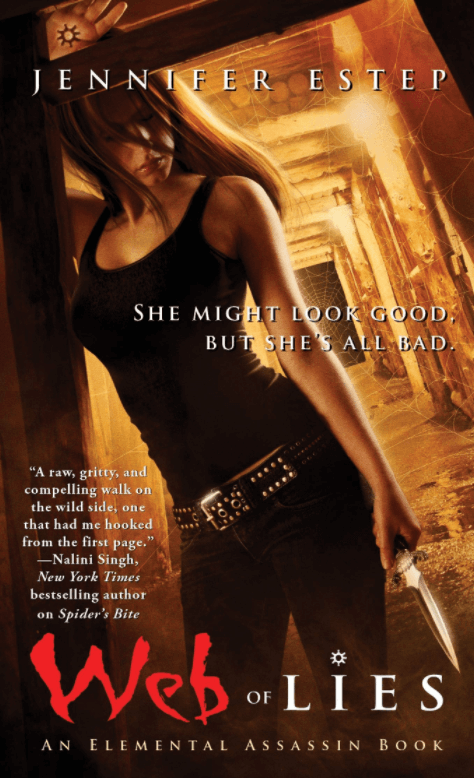 In the second urban fantasy assassin book in her Elemental Assassin series, Estep picks up with Gin Blanco after her retirement as feared assassin "the Spider." She's running a BBQ joint in Ashland, Tennessee and still able to hold her own in a fight. Good news because punks keep on seeking her out to test their mettle or to take her down.
Some of the thugs are actually after Violet Fox, who pulls Gin back into the assassin life to protect her and her grandfather from the predations of a greedy oil tycoon with the help of Donovan Caine, the only honest cop in Ashland. Hey, the more chances we get to see Gin do what she does best, the better.
Buy Web of Lies by Jennifer Estep on Amazon here.
30- Deadly Sting by Jennifer Estep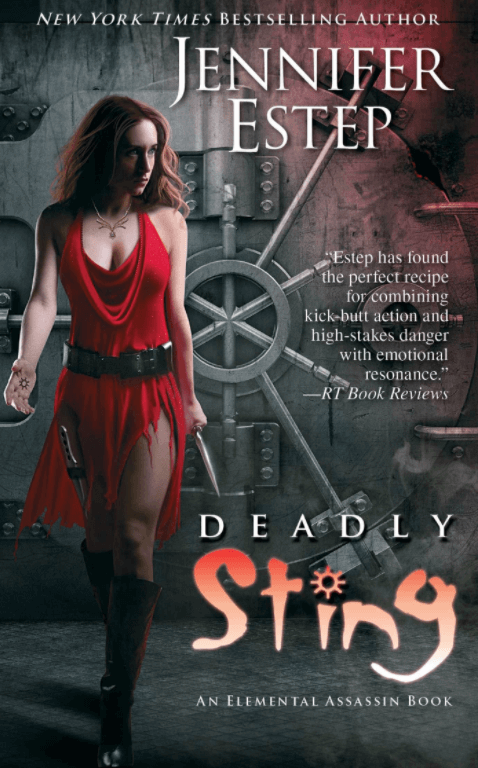 Honestly, we just can't get enough of Gin Blanco, the boot-kicking, BBQ-slinging assassin from Ashland, Tennessee with supernatural powers of ice and stone. In this eighth outing, Gin is invited to an opening-night gala at Ashland's fanciest art gala.
But things take a dark turn when hijackers infiltrate the gala and turn the glitzy event into a hostage situation. If only a killer with a conscience had strapped a couple knives under her bombshell cocktail dress, and was in the business of killing … Marry us, Gin. Just marry all of us.
Buy Deadly Sting by Jennifer Estep on Amazon here.
31- A Dance of Mirrors by David Dalglish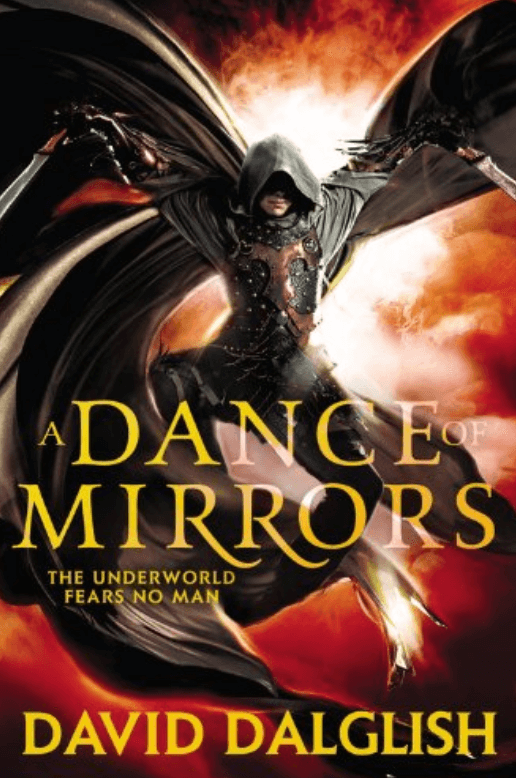 Dalglish continues the Shadowdance series with Book 3 of the adventures of Hearn, the King's Watcher and protector of the crown. His nemesis in A Dance of Mirrors is the Wraith, a shadowy assassin cutting a trail of carnage through the nobility, mocking Hearn by planting the symbol of the Watcher at the site of each kill.
To defend his honor and his king, Hearn travels to the chaotic, lawless south, following the Wraith and his trail of bloodshed to a final confrontation for the fate of the kingdom. A fantasy assassin novel of the highest caliber, Dalglish puts key pieces into place for the continuing Shadowdance saga, making A Dance of Mirrors a must-read for fans of fantasy assassin books.
Buy A Dance of Mirrors by David Dalglish on Amazon here.
32- Skullsworn by Brian Staveley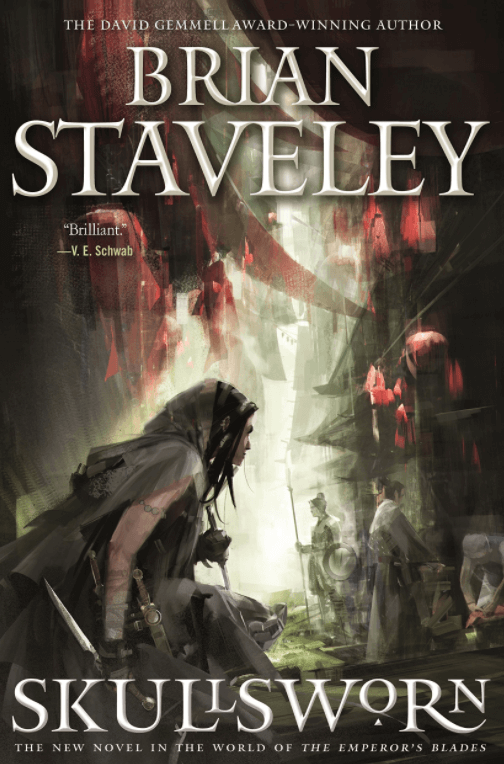 While set in the same universe as Brian Staveley's Chronicle of the Unhewn Throne series, Skullsworn is a standalone novel and a perfect entree into his fantasy world of gods and anti-heroes. In this case, the anti-heroine is Pyrre Lukatur, an acolyte of a priestly caste of holy assassins. The final ordeals of her training will turn her into a priestess of death, an avenging angel of the highest calling to the God of Death.
To ascend to this honor, Pyrre must make seven kills in ten days. She doesn't mind killing, but the ancient texts of her calling require that one of her kills be a true love, the likes of which she will never find again. There's just one problem—Pyrre has never loved anyone that much. So she returns to the village of her birth to find love … and then slaughter it. It's a twisty plot that goes wildly astray and which will lead Pyrre to question her calling, and potentially pay the price of failure in her ordeal—the forfeit of her life as a sacrifice to the God of Death.
Buy Skullsworn by Brian Staveley on Amazon here.
33- Death Marked by Leah Cypess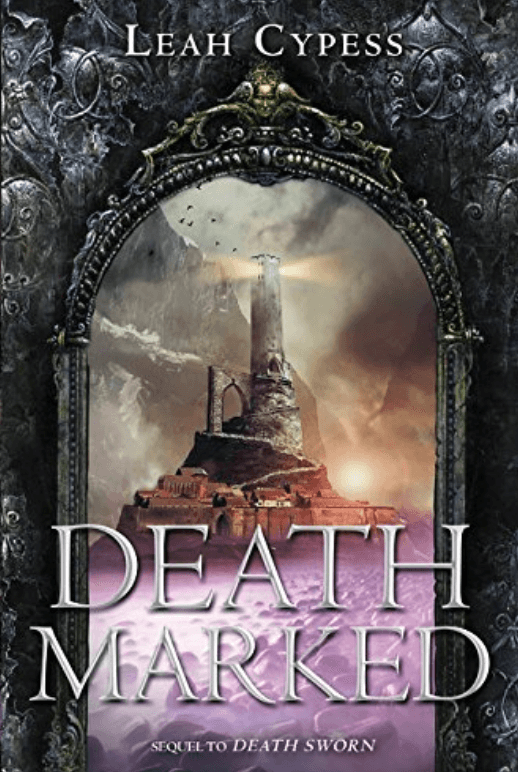 Leah Cypress followed up Death Sworn with Death Marked, following the story of young sorceress Ileni. Bereft of magic and exiled to dwell with a tribe of assassins at the age of 17, she survived by teaching the assassins the ways of sorcery and eventually finding love among rogues.
But her exile is based on a lie, which will take her back to the corrupt kingdom that turned its back on her, into the Imperial Academy of Sorcery, where all is not as it seems and where she isn't the outcast she thought she was. For readers of fantasy assassin novels who like a dash of high fantasy with their assassinations, Death Marked is a deeply-affecting follow-up to a novel that already enjoyed widespread critical acclaim.
Buy Death Marked by Leah Cypess on Amazon here.
34- Across the Nightingale Floor by Lian Hearn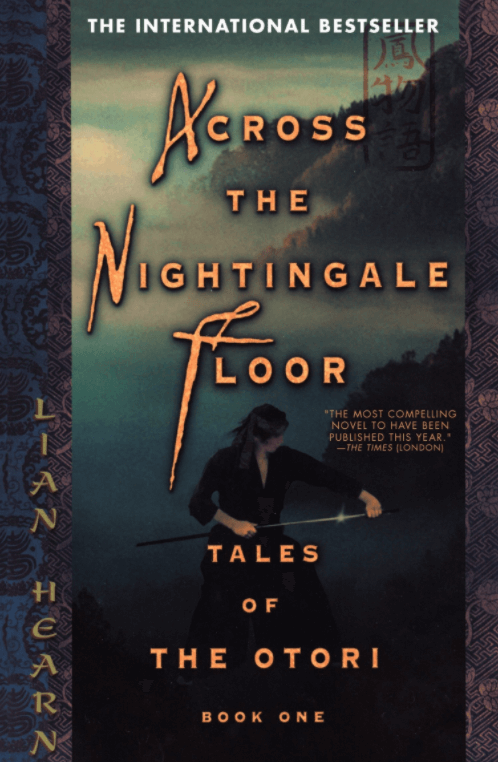 With Across the Nightingale Floor, Lian Hearn first introduced us to the Three Countries, a magical echo of Feudal Japan, and the tribe Otori, a den of intrigue and power plays with a beating spiritual heart.
Otori Takeo is raised among the Hidden, a persecuted spiritual people committed to peace. What he doesn't know is that his bloodline is steeped in bloodshed—his father was a famous assassin and a member of a shadowy society called the Tribe, assassins with supernatural powers.
When Takeo's village is destroyed, the Hidden rooted out, he takes refuge in the home of Otori Shigeru, who nurtures Takeo's warlike bloodline and discovers that he too has the powers of the Tribe, like his father before him. His destiny may be to be an assassin as great as, or greater than, his father. He may even be destined to be a ruler of men in the Three Countries.
Buy Across the Nightingale Floor by Lian Hearn on Amazon here.
35- Age of Assassins by RJ Barker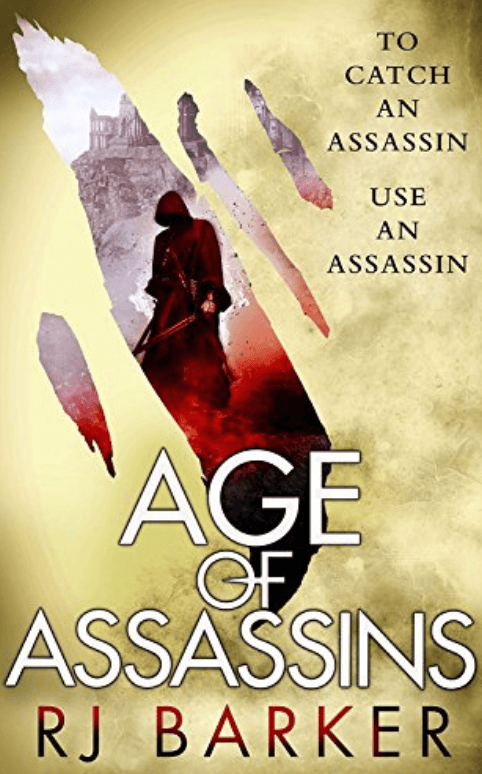 In a rip-roaring debut novel, RJ Barker launched his Wounded Kingdom series with a fantasy assassin book that also doubles as a world-class coming-of-age story, with real depth of feeling and strength of characterization, powering a narrative chock-filled with all the blood and passion that avid readers expect from their fantasy assassin books.
Age of Assassins introduces us to Girton Club-foot, so named for his lame leg. He is not a promising choice to be apprenticed to the finest assassin in the land. (Imagine if that were a real career choice, for a moment—apprenticeship to a famous assassin.)
Nevertheless, Girton sets about the task of becoming the best assassin he can be. And, in grand fantasy assassin book tradition, he winds up in the position of actually having to prevent an assassination. Someone wants the Crown Prince dead. To find the culprit and prevent the murder, Girton must wade into unfamiliar territory—a royal court rich with intrigue, where everyone is out for blood and everyone a suspect. Girton will need all of his powers of assassinship to keep the prince and himself alive.
Buy Age of Assassins by RJ Barker on Amazon here.
36- Nevernight by Jay Kristoff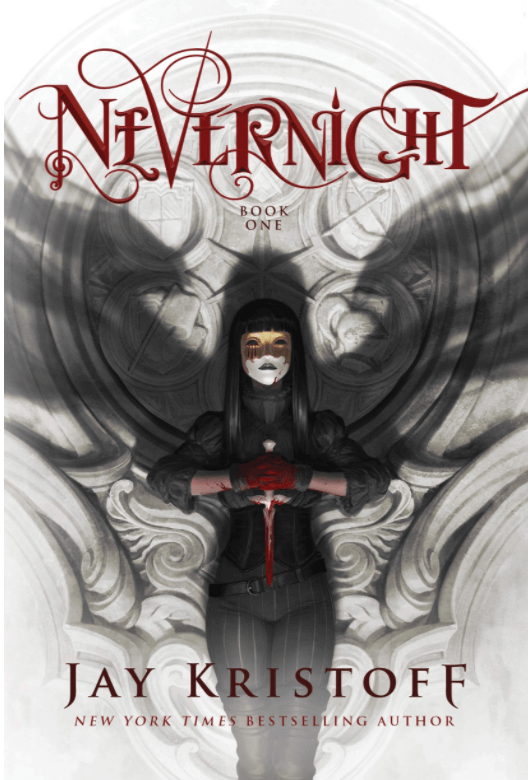 When it comes to fantasy assassin books, Nevernight, the first book in Jay Kristoff's Nevernight Chronicle, seems to have it all—a fantasy setting scorched by three suns that never all set at once (i.e., it is never night), a town built on the bones of a dead god, and an orphaned girl bent on revenge, seeking it by apprenticing herself to a shadowy band of assassins.
That girl is Mia Corvere. Her father led a failed rebellion that led to his execution and her flight into exile. On the run from the Senate and the failed revolutionaries alike, Mia takes up residence with the Red Church, a deadly clan of assassins. If she can pass through the gauntlet of violence and double-cross that makes up the Red Church's assassin's education, she will be consecrated to the Lady of Blessed Murder and will be the perfect killing machine, ready to take on the villains who ruined her life so many years before.
Buy Nevernight by Jay Kristoff on Amazon here.
37- Gardens of the Moon by Steven Erikson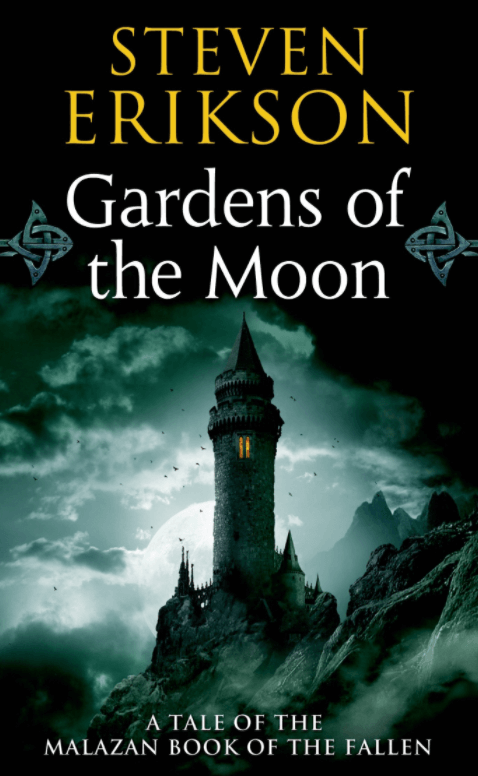 Steven Erikson launches his epic Malazan Book of the Fallen series with this impressive bit of world-building. We enter Malazan, an empire in decline, wracked by ages of warfare and crawling with wizards, dragons, and would-be gods. The empire is ruled with an iron fist by Empress Laseen and enforced by The Claw, her dreaded corps of assassins.
The book follows war-weary Sergeant Whiskeyjack and Mage Tattersail as they wage one last campaign to bring the final holdout of the Free Cities under the thumb of the Empress and the Claw. But it turns out that Laseen isn't the only threat to the freedom of the Free Cities. Dark forces are massing, preparing to give Malazan its comeuppance, with Whiskeyjack and Tattersail caught in the crosshairs of an epic power play between supernatural forces capable of wiping all the warring nations off the Malazan map.
Buy Gardens of the Moon by Steven Erikson on Amazon here.
38- Darkblade Assassin by Andy Peloquin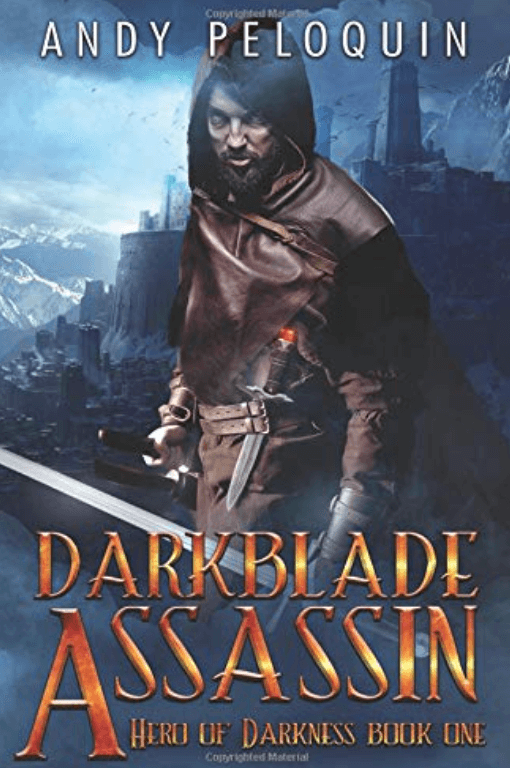 Darkblade Assassin crafts a truly memorable anti-hero in The Hunter. He kills because of a curse—a dagger that he can't get rid of, which fills him with unquenchable bloodlust. But he doesn't kill indiscriminately—he lives by a code, killing only those who have it coming. This creed has made him the most feared and respected assassin in the land of Voramis, the setting for Andy Peloquin's Hero of Darkness series.
When the Hunter is tricked into killing an innocent person, his quest for atonement and revenge will put him at odds with the entire underworld of Voramis. His bloodthirsty cursed dagger will sup well on the blood he must shed to reach his final quarry and correct his grave mistake. It turns out, a lot of people in Voramis have it coming in this fun, gruesome fantasy assassin book.
Buy Darkblade Assassin by Andy Peloquin on Amazon here.
39- The Emperor's Edge by Lindsay Buroker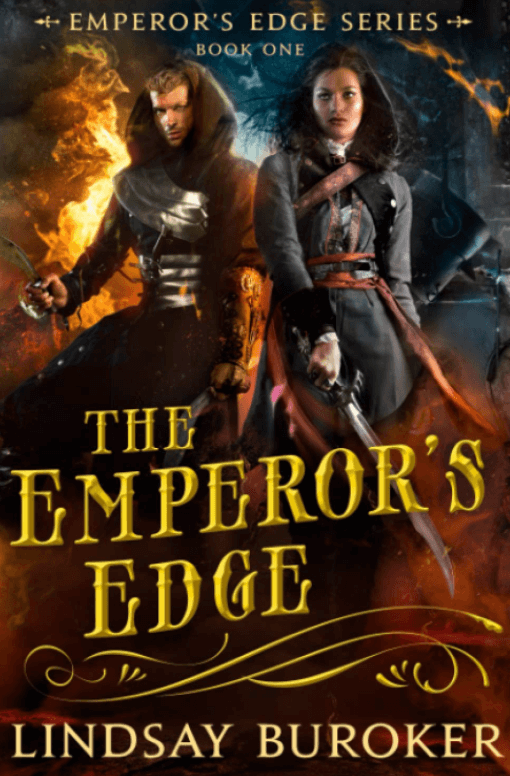 In The Emperor's Edge, Lindsay Buroker weaves an inventive take on the fantasy assassin book, where the assassin isn't the protagonist and might not be the antagonist either. But that assassin, feared killer Sicarius, is capable of making heroine Amaranthe Lokdon's life very difficult, even over, if she does not tread lightly.
Lokdon is the emperor's enforcer, but she has never faced anything like this—bodies turning up left and right, some of them apparently the victim of human sacrifice. It's not at all clear that Sicarius is to blame, but the Emperor needs an arrest to placate the frightened peasantry, and so the order comes down that Lokdon is supposed to take Sicarius down.
That's easier said than done, of course—Sicarius is a trained killer might not even be the one responsible. Lokdon's search for the truth will also be a race to save her own life.
Buy The Emperor's Edge by Lindsay Buroker on Amazon here.
40- Amaskan's Blood by Raven Oak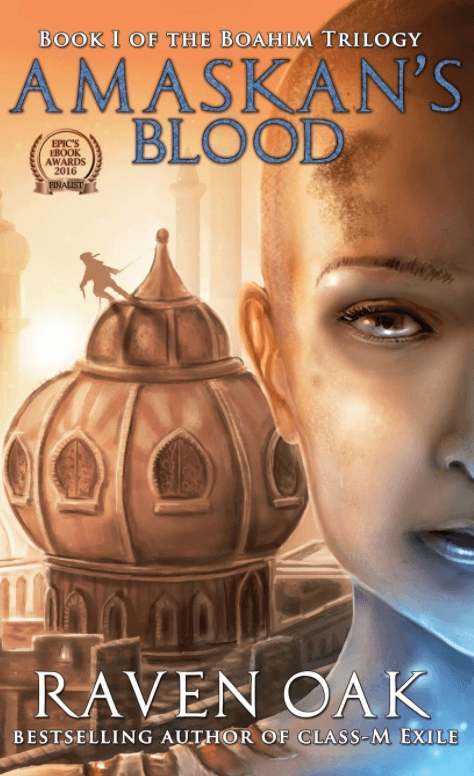 Launching Raven Oak's Boahim Series, Amaskan's Blood is the tale of Adelei, a member of the Order of Amaska. This feared priestly class of assassins is tasked with taking the lives of those who pose a threat to the Little Dozen Kingdoms.
Sent on a suicide mission into the hands of her kingdom's enemies, the Boahim Senate, Adelei discovers that everything she was raised to believe was a lie. Doing the right thing once seemed easy for her, even if it meant the sword. Now the swords are arrayed against her in a flight for freedom, and to understand her true destiny.
Buy Amaskan's Blood by Raven Oak on Amazon here.
41- Royal Assassin by Robin Hobb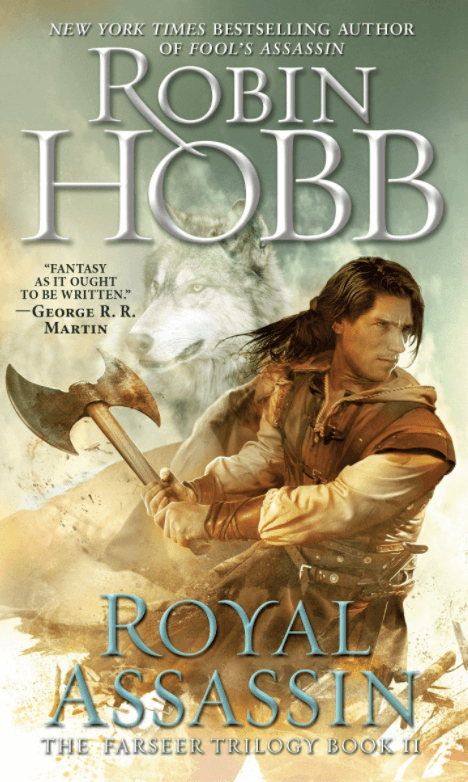 In book two of the Farseer Trilogy, Hobb picks back up on the story of Fitz, the bastard royal with the mystical "Skill" of assassinship. Accepted as the "King's Assassin" after his trial in Book 1, Fitz is left after the ordeal bitter and broken, ready to renounce his vows to the king and live out his life a hermit in the mountains.
But the return of the Red Ship Raiders draws Fitz out of his early retirement and back into the vortex of intrigue and betrayal that make up the daily doings of the Court of Buckkeep. This time, it's not just raiders from without that threaten the rule of ailing King Shrewd (did we mention Hobb has a knack for on-the-nose character names?) It's a devious plot against the throne that Fitz will play a key role in, one way or another and like it or not.
Buy Royal Assassin by Robin Hobb on Amazon here.
What Makes a Great Fantasy Assassin Book?
In some ways it seems easy—take a fantasy setting, like Middle Earth or Westeros, and add assassins to it. That's not wrong, but fans of fantasy assassin books have certain tropes that get them going. There's a reason these motifs keep coming up—they can be mined for great drama without becoming repetitive. Here are some of the elements of a great fantasy assassin book.
The Calling
Many fantasy assassin books imply that assassinship is a "calling." Maybe the assassin was born to the calling; maybe it manifests itself as magical powers, like heightened senses or immunity to certain attacks. Either way, assassinship is reimagined as a career that the protagonist was destined for.
The Assassin's Guild
An outgrowth of the fantasy staple of the "thieves' guild," the assassin's guild is like a Teamster's Union chapter, but for hired murderers. Maybe it's underground and hunted by the police; maybe it's out in the open, a building you can go to if you're brave (or foolish enough) to network with other assassins.
It also sets up intriguing possibilities like assassin "schools" or apprenticeships, where aspiring young murderers can learn the finer points of taking lives from their elders and betters. Who said school wasn't cool?
The Holy Order of Assassins
Kicking the "assassin's guild" trope up a notch, the "holy order of assassins" imagines killing as an act of faith, perhaps to some God or Goddess of Murder. It's an esoteric concept, but one that is common in fantasy assassin books. The "holy order of assassins" is often feared but tolerated as a force to be dealt with rather than be suppressed. After all, do you want to be in the public square denouncing a clan of zealots who live to kill in the darkness?
The King's Assassin
Turning on its head the notion of an assassin's role in the killing of a king is the assassin who kills for the king. This fantasy assassin is a key component in the kind of bloody palace intrigue that existed (or we imagine existed) in the time of Shakespeare. Someone threatens the Crown? The king's assassin bumps them off. This is fertile ground for the assassin to have a crisis of conscience, wondering whether (s)he has picked the right side to serve.
The Assassin with a Code
Of course, we have to identify with the protagonist, no matter how loathsome, of any book we read. It can be hard for most people to identify with a cold-blooded killer and thankfully so. Thus, you get the fantasy assassin book about a "killer with a code." Maybe (s)he only assassinates the evil, or in the service of vigilante justice, or for the cause of his or her ruler, or doesn't assassinate children or small pets. It's a fantasy assassin book; give us something to root for!
The Quest for Revenge
Many fantasy assassins become so in order to right a great wrong of their past—the murder of a parent or spouse, the sacking of their home village, wounding or maining, etc. Most of us would just become depressed. The fantasy assassin becomes a committed killer, honing murderous skills until the time is right to exact sweet, brutal revenge.
The Assassin Who Must Become the Protector
Taking life may come naturally to a fantasy assassin. Protecting life is a whole different story. The "assassin-turns-protector" trope is so much fun because it's a fish-out-of-water scenario. The assassin could kill a whole army of threatening attackers; but if one crossbow bolt slips by, game over—the prince is dead. A fantasy assassin book where the assassin must protect a mark instead of killing the mark has a whole different set of stakes, which is why most fantasy assassin book series go there eventually.
You Might Also Like: