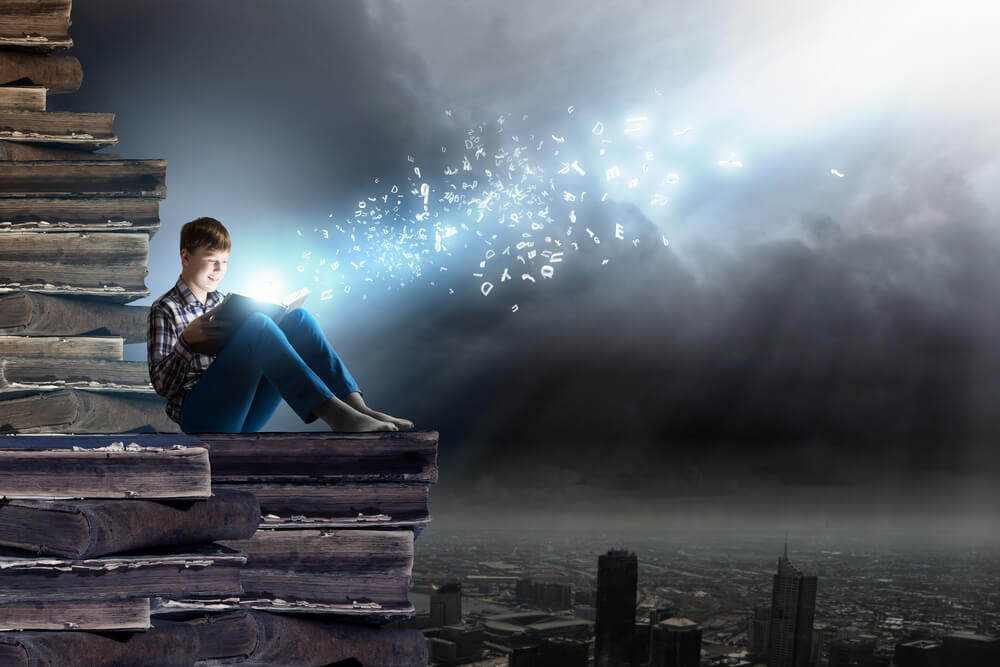 When most people think of fantasy books, they usually think of castles and swords and far-off lands. That is not the case with urban fantasy. These books take classic fantasy tropes, plotlines, and ideas but set them with more modern, recognizable settings. Although this genre is beloved by readers of all ages, many of the books' plots and characters are created to appeal to young adults.
The urban fantasy genre first appeared in the 1980s as authors created fantasy worlds with much more similarity to real-life places than your traditional, medieval-like fantasy settings. These worlds seem much the same as modern cities. In many cases, they are presented as real cities – New York, Atlanta, Cincinnati – but with a twist. The twist is that all manner of magic, mysticism, and supernatural beings inhabit these urban fantasy cities.
On this list, we will look at some of the most important, influential, highly regarded, and entertaining books in the urban fantasy genre . While fans of the category might not see every essential title on this list, these 19 books will take you on a tour of some of the best urban fantasy ever-written, starting in the 80s and ending with more recent 21st-century novels. Here are the most amazing urban fantasy books you should read this year.
1. Azazel – Isaac Asimov – 1988
Amazon
One of the first examples of urban fantasy came from science fiction and fantasy master, Isaac Asimov. In a 1980 short story named "Getting Even", Asimov wrote about a two-centimeter tall demon named Azazel. The story is about a man named George relating a tale to a writer at a bar about how he can summon this tiny demon. When he does, the two have crazy adventures together.
This is one of 28 stories that Asimov wrote about the diminutive demon in the late 1980s and early 1990s. "Getting Even" was thematically different than many of the other Azazel stories so it doesn't appear in this 1988 anthology collection about the character but 18 works did make the cut. Azazel stories in this book such as  "One Night of Song", "Saving Humanity", and "The Eye of the Beholder" are seminal urban fantasy works that are considered among Asimov's best.
In the ensuing 40 years, the urban fantasy genre would go in many different directions and change in many ways but readers can certainly see the building blocks for it in this Asimov collection. If you are interested in gaining a comprehensive understanding of the genre, this is a great place to start.
2. Borderland & Bordertown – Terri Windling (editor) – 1986
Amazon
Amazon
While Asimov may have been one of the first, most urban fantasy fans will point to another collection of short stories as the true birthplace of the genre. In 1986, author and editor Terri Windling put together a collection of short stories set in Bordertown, a New York City-type dystopian metropolis on the border between magical Elfland and the real world.
These books, the first two in a series of 5 anthologies and three full-length novels, are revered within the urban fantasy world. Created for teenagers and young adults, many of the stories focus on marginalized young people who live in Bordertown and the greater world.
The world creation in this book is hailed by the urban fantasy authors who followed as one of, if not the most important steps in building the genre. The book featured stories from writers who would go on to become superstars in the genre (and have books that appear below) such as Charles de Lint and Emma Bull. These books are simply required reading for any urban fantasy fan.
3. War for the Oaks – Emma Bull – 1987
Amazon
Around the same time that she was writing her story, "Danceland", for the Bordertown anthology, Bull was also working on what would become her most successful and well-known novel. Her first novel is now hailed as an urban fantasy classic and one that truly helped define the genre.
In the book, Eddi McCandry is a musician in a very realistic, modern-day Minneapolis. While walking home after a particularly stressful night, she encounters a faerie prankster named Phouka (who resembles Minneapolis music legend Prince) and her life thereafter is never the same.
The book features mystical battles between good and evil like any good fantasy novel. The groundbreaking urban fantasy aspect of this book is not only the setting but also the existences and references to real life, modern rockers like the aforementioned Prince, the Beatles, Peter Gabriel, Kim Carnes, Men Without Hats, and others. It was a book about young adult music culture for young adults by someone who truly lived in that world – minus the fantasy elements.
4. Sweet Silver Blues – Glen Cook – 1987
Amazon
As authors were creating and defining the urban fantasy genre in the late 80s, one frequent element was the combination of fantasy with other established genres that, before then, had always been firmly rooted in the real world. A great example of this is Glen Cook's urban fantasy hardboiled detective novel, and the subsequent series, about Garrett P.I.
This series, starting with Sweet Silver Blues, has all the beats and archetypes you would expect from a detective novel. The only major difference between these books and Sherlock Holmes or the Hardy Boys is that this book is set in the city of TunFaire, a city co-habited by humans and mythical lifeforms.
Over the course of 14 books, spanning from 1987 to 2013, Cook tells Garrett P.I. stories that read much like mystery novels but with much more focus on the P.I. piece then the fantasy piece. These books are great examples of how urban fantasy authors have blended one genre with others, resulting in enthralling examples of both categories.
5. Guilty Pleasures – Laurell K. Hamilton – 1993
Amazon
One aspect of Urban fantasy the category has become known for is vampires. This early 90s work by acclaimed author Laurell K. Hamilton is a very early book that helped establish this as a trend in urban fantasy. Guilty Pleasures is the first of a 27 book (and counting) series about Anita Blake: Vampire Hunter.
The series started as a crime noir thriller set in a parallel universe where monsters and supernatural beings live among humans. The protagonist, Anita, lives in this world and is a vampire executioner and supernatural consultant to the local police when she is not raising zombies. This first book is one of the best in the series and focuses on Blake solving mysteries in her hometown of St. Louis, MO.
This series has been incredibly successful with over 6 million books sold to date. It was a pioneer in the genre and in some ways mirrors how urban fantasy has changed over the years. The early part of the series includes lots of action and mystery. Later, the books shift to themes of power and sex which some fans love but others don't enjoy as much.
6. Dreams Underfoot – Charles de Lint – 1993
Amazon
Another veteran of Bordertown, Charles de Lint has written many novels and short stories over the course of his career. His best work in the way of urban fantasy is the Newford series of which Dreams Underfoot is the first book.
Newford is a fictional, modern city where you will find all kinds of fantastical creatures. The city is populated by everything from fairies to giant spiders to goblins to mermaids. This book is a collection of short stories that all take place in Newford but the stories overlap and are interconnected in a way that most short story collections are not.
Dreams Underfoot is the start of a 24-book run in this series from De Lint. Most of the books are full-length novels but there are also 5 other collections that are similar to his first book here. Other books in the series that have received critical acclaim include Moonlight and Vines, The Blue Girl, and Widdershins among others.
7. Storm Front– Jim Butcher – 2000
Amazon
Following two decades of buildup, urban fantasy really started to hit its peak in the early 2000s. After all the seminal works of the previous two decades , many of the authors and books from this era are considered some of the best the category has to offer. A great example of this is Jim Butcher's The Dresden Files series which starts with Storm Front.
Storm Front introduces the series main character, Harry Dresden. Dresden is a P.I. and professional wizard who lives in Chicago and helps the Chicago PD's Special Investigations Unit. Like many detective novels, this book revolves around a murder tied to a mysterious new drug called "three eye". Unlike most detective novels, the murder weapon is magic which rips out its victims' hearts.  The suspects include a vampire and a warlock.
Butcher's Dresden Files are the spiritual cousin of Glen Cook's Garrett P.I. series and took the whole thing to the next level. The books are incredibly popular.  The 16th book in the series was just released in July of 2020 with another on the way, possibly as soon as the fall of 2020.
8. American Gods – Neil Gaiman – 2001
Amazon
One of the most well-known titles in the urban fantasy world is Neil Gaiman's 2001 masterpiece American Gods. It is a shining example of this type of book but it has also gained notoriety in the last few years due to the adaptation by Starz into a critically-acclaimed TV show starring Ian McShane, Crispin Glover, and Emily Browning. The show is entering its 3rd season.
The story of the novel starts with Shadow, a main character, getting out of prison to attend his wife's funeral. When Shadow takes a bodyguard job for a mysterious man named Mr. Wednesday, things start to take a turn towards fantasy. The crux of the story is the battle for power between the Old Gods of America and the New American Gods, who are manifestations of modern technology such as the internet and modern institutions such as the media.
The book was a sensation when it was released. During the 2002 awards season, the book swept the biggest sci-fi and fantasy awards, winning the Best Novel Hugo, Nebula, and Locus awards among a host of others. This is currently a standalone novel for the most part but Gaiman has been on record as saying he is planning on writing a sequel one day.
9. Dead Witch Walking – Kim Harrison – 2004
Amazon
This is the first book of Kim Harrison's popular The Hollows series which is also often referred to as the Rachael Morgan series after its protagonist, detective and bounty hunter, Rachel Morgan. The full series now consists of 14 novels, eight short stories, and 2 graphic novels.
The characters in the book live and interact in an alternate history, a mystical version of Cincinnati in a part of town known as the Hollows. Vampires, werewolves, and witches in this version of "present day" openly live among humans.  Genetic engineering was the biggest outcome of the Cold War. Rachel Morgan helps the police solve crimes in this world and experiences life and love with a variety of supernatural beings.
Dead Witch Walking is where most readers start with this series because it is the first book written and released by Harrison. However, the series was completed, Harrison wrote 6 novellas that take place earlier than the first book.  Some readers will suggest you start there.
10. Kitty and the Midnight Hour – Carrie Vaughn– 2005
Amazon
The twist in the Kitty Norville series by Carrie Vaughn is that the main character, Kitty, is not a human living in an urban world among paranormal beings, she is a werewolf who hosts a late-night radio show in Denver. At the beginning of the series, in this first book, that fact is a secret Kitty needs to keep from her listeners.
The first book introduces Kitty, her pack, and the world in which she lives. Through the callers who call in to her radio show, readers get to see how the "supernaturally disadvantaged" see those with supernatural powers. While it seems like an exciting and glamorous way to live, Kitty can tell you it's not.  Several groups, who may or may not know her secret, are trying to kill her.
As the series continues, vampires come into play, Kitty's secret is exposed, conspiracy theories become clear, and Kitty finds love and loss in Denver and elsewhere in the country. This book has all the newer, sexier, modern urban fantasy tropes.  Since it is told from the point of view of the "monster" living among the humans, it is an interesting and unique series and book.
11. Moon Called – Patricia Briggs– 2006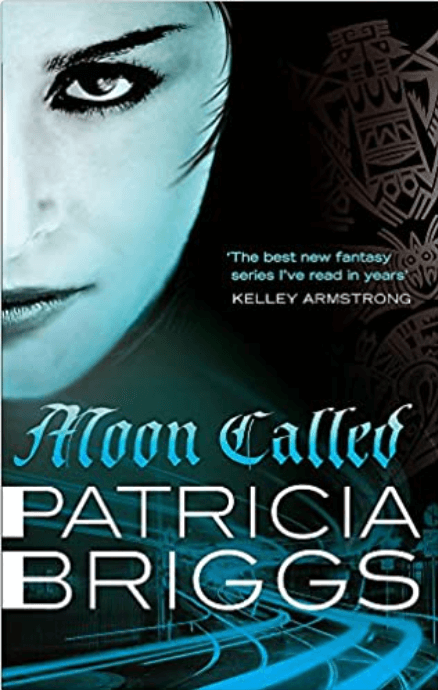 This Patricia Briggs series, the Mercy Thompson series, builds on the strong, female protagonist and stories told from the point of view of non-humans that authors such as Carrie Vaughn initiated. The main character, Mercedes (Mercy for short) is a shapeshifter who turns into a coyote. She is also a talented auto mechanic who was adopted by werewolves at a young age and is now part of their pack.
This first book sets up Mercy's life in the mystical and modern Tri-Cities area of Washington state. When the narrative gets started and a mysterious teenage werewolf named Mac comes looking for a job, the action really kicks into gear. Mystery, conspiracy, romance, politics, kidnapping, and more are in this world that is populated by vampires, fairies, witches, and other supernatural beings. It is up to Mercy to navigate this world and help save her friend's daughter in the process.
This is currently a 12-book series (and counting) with the most recent book, Smoke Bitten, released in March 2020. Briggs has also written a series that takes place in the extended "Mercyverse". The Alpha and Omega series is a standalone series that is set prior to and during the events of the Mercy Thompson series. The seventh book in this series is expected in March 2021.
Buy Moon Called – Patricia Briggs– 2006 on Amazon here.
12. City of Bones – Cassandra Clare – 2007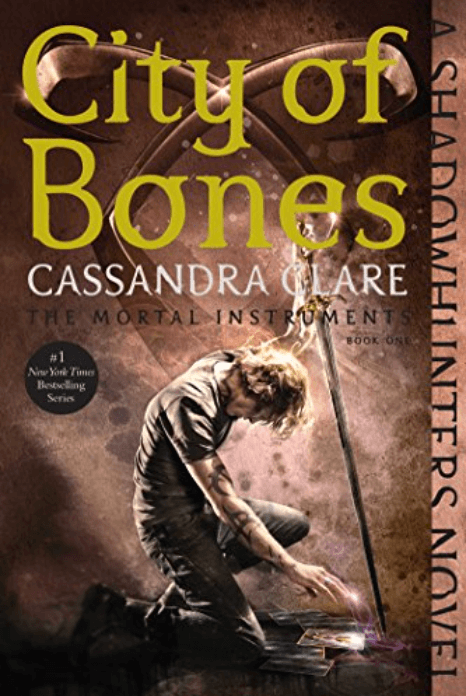 The Mortal Instruments is a hip, young adult, urban fantasy book series that starts with 2007's City of Bones and ends with 2014's City of Heavenly Fire. All the books in the series by Cassandra Clare share the "City of" piece of their title. The books were not written as young adult books per se but because the characters are teenagers, it has become a beloved series in that niche.
The first book of the series sets the scene of modern-day New York City that is full of mundanes (normal humans), Downworlders (demons, vampires, werewolves, etc.), and Shadowhunters (a secret race of demon-hunters). The plot follows Clary and her friends as they navigate the shady underbelly of paranormal New York and try to reveal Clary's mom's secrets. It turns out, Clary may not be as mundane as she thinks.
This book has inspired rabid fans and predictably draws many comparisons to the fantasy romance series, Twilight. In 2013, a movie  based on the first book was made but it drew relatively negative reviews. The books in this series don't break much new ground but for those readers who love coming-of-age urban fantasy stories and interspecies romance, these books are a home run.
Buy City of Bones – Cassandra Clare – 2007 on Amazon here.
13. Magic Bites – Ilona Andrews – 2007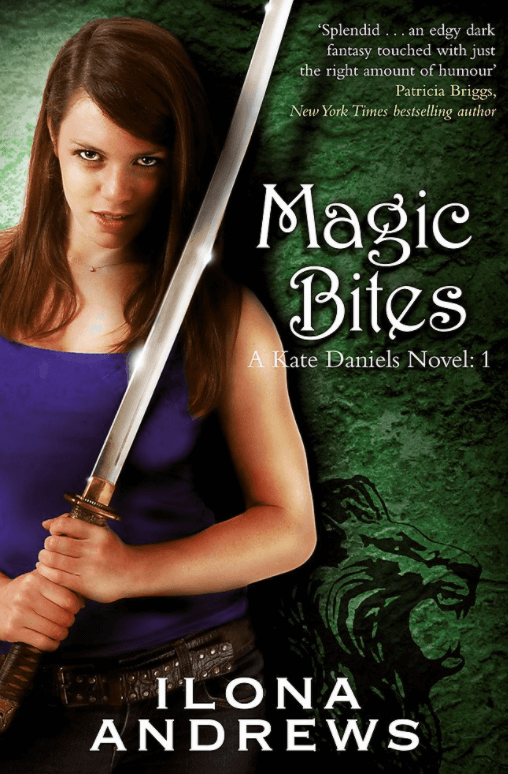 The noted urban fantasy author Ilona Andrews is actually the pen name of a husband and wife author team. Ilona Andrews is a mashup of Ilona Gordon and her husband, Andrew Gordon. They started writing together when Andrew helped Ilona with her first book, Magic Bites in 2007. When the book went to #32 on the New York Times bestseller list, the pair knew they had something special.
Warring supernatural groups live in the book's version of Atlanta. Two groups are some necromancers called The Masters of the Dead and the Pack, a group of shapeshifters. In the middle is our hero, Kate Daniels. She is a mercenary whose close family member was just murdered. The murder may have to do with this feud between rival clans. Kate has to figure it out while navigating a world where magic blooms and technology stops working, only to resume when the magic recedes.
This is the first of 11 Kate Daniels novels written by Iona and Andrew. They have published a number of novellas and short stories in the series as well. These prolific writers have a lot more for their fans to read too. In addition to this series, they also write other series in the same vein such as The Edge, The Kingsman Universe, the Innkeeper Chronicles, and more.
Buy Magic Bites – Ilona Andrews – 2007 on Amazon here.
14. The Better Part of Darkness – Kelly Gay – 2009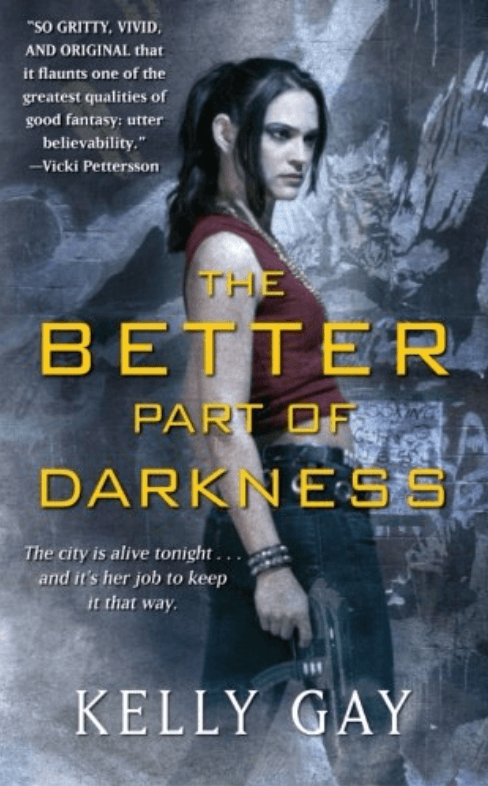 Coincidently, also set in Atlanta, this debut novel from author Kelly Gay is the first in a series of books about police officer, single mother, and paranormal dimension fighter, Charlie Madigan. This series, written between 2009 and 2012 drew rave reviews from critics and fans alike and won multiple awards.
The world Gay creates involves a very recognizable present-day Atlanta but involves the discovery of two parallel dimensions, modeled after heaven and hell. The Georgia city is where supernatural creatures cross over and the Integration Task Force, of which Charlie is a part, is responsible for keeping the peace and making sure the beings that settle on this dimension's earth are following
Charlie is an incredibly strong female lead character and the books are lauded for their interplay between her very relatable and hectic personal life and her bad-ass fighting against monsters and demons. It is a balance that fans love and can relate to strongly.
Buy The Better Part of Darkness – Kelly Gay – 2009 on Amazon here.
15. Angelfire – Courtney Allison Moulton– 2011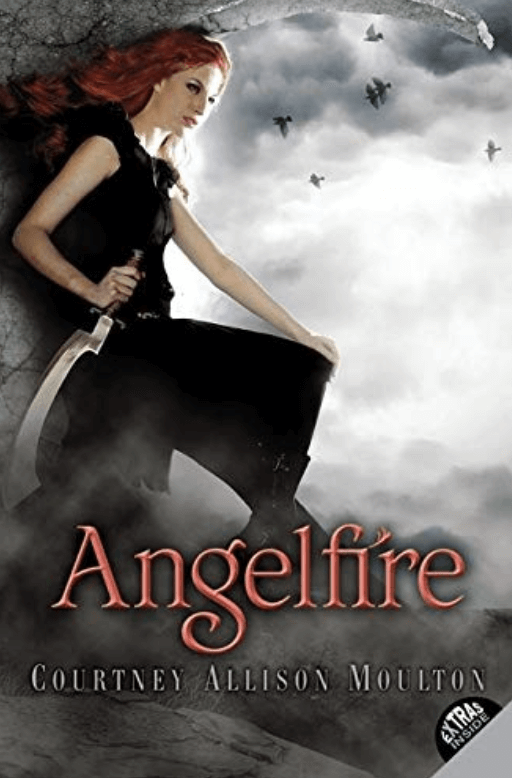 Courtney Allison Moulton's Angelfire is the first in a trilogy (and one novella) known by the same name. It was written between 2011 and 2013. Before writing these books, Moulton was a photographer and artist. She decided to try her hand at writing urban fantasy and created a best-selling sensation.
Angelfire chronicles the life and times of teenager Ellie Monroe and her companion Will. What starts as dreams of demons she calls reapers, morphs into Ellie learning her true identity. She is actually a warrior known as "the Preliator" who is reincarnated over and over again after dying in battle. With the help of her friend/ mystic soldier Will, Ellie must defeat the reapers before she turns fully human which gets closer with each reincarnation.
The Angelfire series has been praised more for its lively and vivid battles scenes than anything else. Ellie is a fierce warrior who fights masses of demons with a double sword attack. Critics have likened the novel to the groundbreaking kung-fu movie, Crouching Tiger, Hidden Dragon.  It is not all fight scenes though. There is plenty for every young adult in this book including romance, humor, teenagers coming of age, and more.
Buy Angelfire – Courtney Allison Moulton– 2011 on Amazon here.
16. Hounded – Kevin Hearne – 2011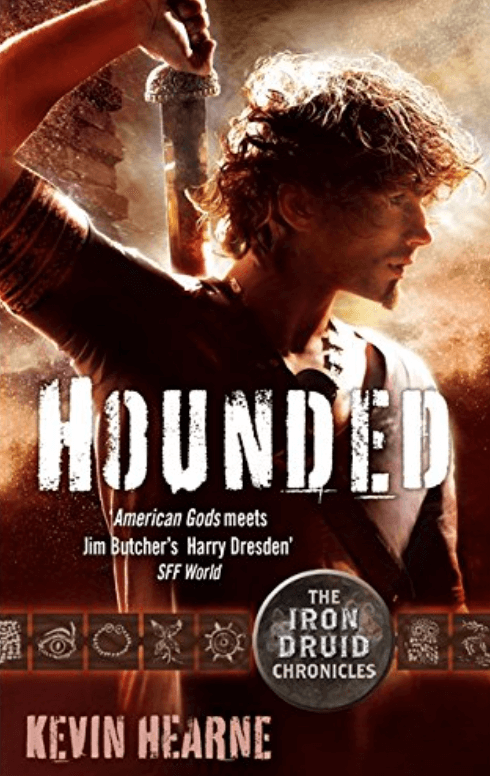 Author Kevin Hearne is a former English teacher-turned-author who has written several New York Times bestselling novels. He is most well-known, though, for his urban fantasy series, the Iron Druid Chronicles. The main arc of the series encompasses 8 novels (as well as many shorter stories) which span from 2011's Hounded to 2018s Scourged.
The books are set in present-day Tempe, AZ, and center on an occult shop called Third Eye Books and Herbs. Atticus O'Sullivan runs this business and, as the last druid in the world, encounters the god, goddesses, vampires, werewolves, and other mystical creatures who live in hiding in our world. When Atticus finds a magical sword known as Fragarach (which translates to "the Answerer" in Celtic) it propels him down a path where even his quick wit and fighting skills may not be enough to keep him alive.
The Iron Druid novels are narrated in the first person by Atticus O'Sullivan as are many of the novellas and short stories. One short story collection, published by Hearne between books eight and nine of the series, tells stories from the perspective of other characters in the universe.
Buy Hounded – Kevin Hearne – 2011 on Amazon here.
17. Rivers of London – Ben Aaronovitch– 2011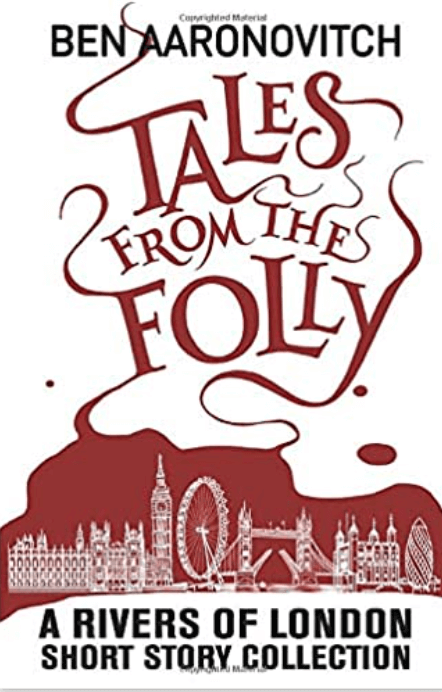 Ben Aaronovitch is an accomplished writer and screenwriter who may be best known for his work on the Dr. Who series and related books. Aaronovitch also writes a great urban fantasy series known by multiple names: Rivers of London series, the Peter Grant series, or the PC Grant series. Rivers of London (published as Midnight Riot in the U.S.) is also the first book of the series which follows Peter Grant, a young London police officer with the Metropolitan Police.
In the first book of the series, we meet Grant who just started his career at Scotland Yard. Early in the book, he has a chance run-in with a ghost which leads a small, secretive branch of the Met to recruit him to their team. Grant becomes the first apprentice wizard in the department in decades and has to learn as he goes while protecting England from the supernatural. His first big tests involve warring gods and demons possessing humans and turning them into murderers.
The series follows its protagonist, Peter, through 10 published novels and 7 graphic novels that Aaronovitch writes with co-author Andrew Cartmel and illustrator Lee Sullivan. The 10th novel, False Value was just released in 2020 and Aaronovitch has said he is currently working on two additional novellas and another graphic novel in the series.
Buy Rivers of London – Ben Aaronovitch– 2011 on Amazon here.
18.  Infinity Son – Adam Silvera– 2020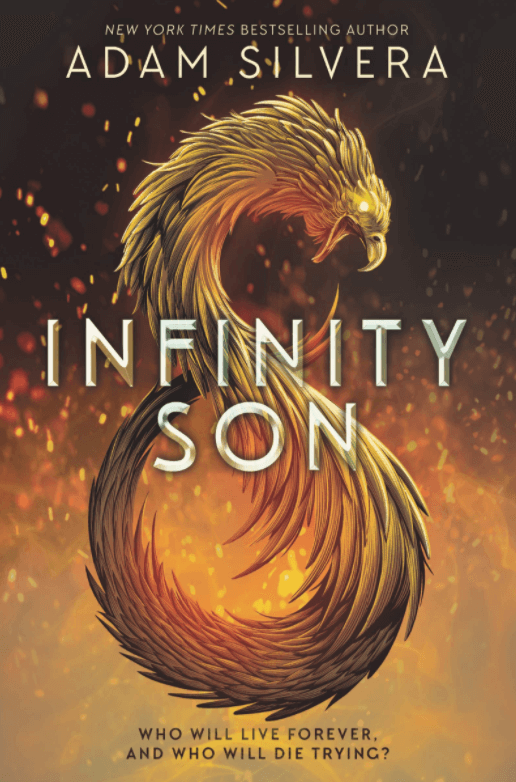 There are a few standalone books on this list of urban fantasy you should read in 2020.  Most are the first book in an amazing series of books that is already entirely, or at least mostly, published. For readers who like to get in early and be among the first to dive into each book in a series as it comes out, Infinity Son by Adam Silvera is for you. The book is the first in a planned series called The Infinity Cycle with the next book, Infinity Reaper, due out in 2021.
Silvera, at just 30-years old, is already a well-respected young adult and urban fantasy writer. His earlier works such as More Happy Than Not and They Both Die in the End have been big hits and both are being developed for TV by HBO. With that type of talent, it is no surprise the expectations for this book and the series as a whole are so high in the urban fantasy world.
The book that introduces the Infinity series is about two brothers in New York City, Emil and Brighton. The brothers are both huge fans of the Spell Walkers, a magical vigilante group that defends the city from evil spirits. When one brother unexpectedly shows that he has the magical powers of a Spell Walker, he is thrust into an epic battle between good and evil where brotherly bonds are tested.
Buy Infinity Son – Adam Silvera– 2020 on Amazon here.
19. The Last Smile in Sunder City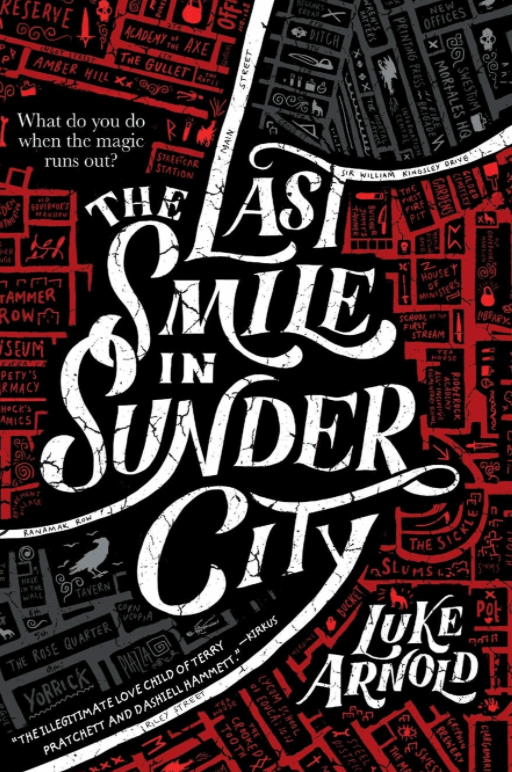 The Last Smile in Sunder City is an offspring of previous urban fantasy detective series such as Glen Cook's Garrett P.I. and Jim Butcher's Dresden Files. Like Garrett and Dresden before him, these books follow the life of grizzled human P.I., Fletch Phillips. He is a hard-drinking private detective who works exclusively on fantastical cases involving mythical creatures.
The plot of the book starts with Phillips looking into the disappearance of a teacher from Sunder City's multi-species academy.  What starts as an easy case takes the detective down paths he never could imagine and puts him on the tail of a 400-year-old vampire. All this while exploring the magical yet down on its luck city that he calls home.
This is the first novel by Australian author Luke Arnold. Arnold is primarily known as an actor in the U.S. and in his native country. He has played high-profile roles and characters such as Michael Hutchinson in an INXS miniseries on Australian TV and as Long John Silver on U.S. TV in the Starz series, Black Sails.
Buy The Last Smile in Sunder City on Amazon here.
You Might Also Like: