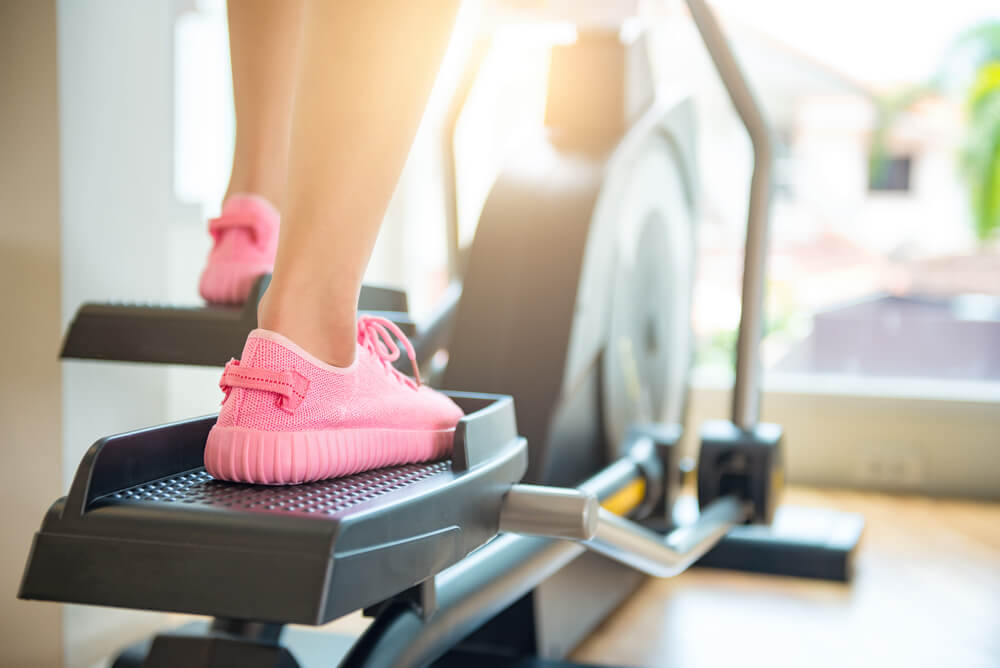 According to the American Heart Association, the American workforce has become vastly more sedentary in the last sixty years, with less than 20% of the workforce employed in physically active jobs and sedentary jobs increasing by 83% since the 1950s.
There's a reason the American Heart Association is keeping score. We are paying the price for that increase in sedentary lifestyle—and yes, considering how much time we spend at work, it is a lifestyle. Failing to stay active is a risk factor in diseases like diabetes, high blood pressure, high cholesterol, stroke, coronary artery disease, and certain types of cancer. Several of these diseases are leading killers–and all are on the rise.
Some workplaces have responded to this statistic by trying to create a more healthy and physically active workforce. Because most companies subsidize their employees' health insurance in the US, they have some financial interest in making sure their workforce is not constantly hospitalized, as well as a humanitarian interest.
Offices have tried to up the ante on healthy food vendors, offer employee gyms and fitness centers, and even offer personal training, massages, fitness classes, yoga classes–anything to get the workforce's hearts pumping. Sit-to-stand desks help; standing up and sitting down several times per day facilitates the burning of calories as well as circulation.
Many employees, however, have to take it upon themselves to turn their sedentary working life into an opportunity for action. The under-the-desk elliptical machine is a great compromise. As long as the machine isn't too noisy, you can slip your feet into the machine and bang out some steps while you work, burning calories while seated at your desk.
You can bring these to the corporate office, use them at your home office, or—best of all—use them while seated at the couch watching Netflix or playing video games. Any time spent seated is fair game to use an under-the-desk elliptical machine.
Here are our picks for the nine best under-the-desk elliptical machines for your office or home office.
1. ANCHEER Under Desk Bike Elliptical Machine
Amazon
The ANCHEER elliptical comes in three sporty colors, but even better—it has one of the smallest footprints in the industry and takes up almost no space at all. The unit can operate either unplugged or under power, either forward or in reverse, and at whisper-quiet decibels, with over-sized anti-slip pedals that come with a one-year warranty.
Choose between three automatic and five manual settings to get a full workout while you sit at your desk. The built-in LED display allows you to keep track of your speed, workout time, calories burned, and distance "walked" while you work. You can either use the controls on the unit, or the included remote control, to adjust the settings.
The innovative compact design includes a built-in handle, making the ANCHEER elliptical extra-portable. Note: whether under a desk or not, this elliptical is only safe to use in a seated position.
2. Cubii Pro Seated Under-Desk Elliptical
Amazon
For lovers of gadgets, the Cubii Pro under-desk elliptical is Bluetooth-enabled and connects to a proprietary mobile app. You can pair the Cubii Pro to an iPhone, Android, Fitbit, or Apple Watch to track fitness goals like steps and calories burned whenever you activate the Cubii Pro.
Meant for seated use, the Cubii Pro offers an excellent cardiovascular workout without putting too much pressure on the joints. Low-profile and quiet enough to use in the office or while watching TV, the Cubii Pro offers eight levels of magnetic resistance and ergonomic design. It comes recommended by the AARP, the Mayo Clinic, TIME Magazine, and Forbes.
3. Cubii Jr. Seated Under-Desk Elliptical
Amazon
Slightly easier on the budget, the Cubii Jr. features many of the same features that make the Cubii Pro so cool. What it doesn't have is Bluetooth connectivity for use with the Cubii mobile app.
Still, the Cubii Jr. does come with a built-in LCD display, which you can use to track progress markers like calories burned, RPM, and steps even without the app.
4.
Sunny Health & Fitness
Desk Elliptical Machine
Amazon
The Synny Health & Fitness Desk Elliptical Machine is actually safe to use in either standing or seated position. When used seated, this machine provides an excellent aerobic workout. Pull it out from under the desk and stand up to engage muscles in the arms, legs, and core. With a built-in handle and a profile small enough to tuck into the trunk or back seat of a car, this versatile exercise machine goes wherever you go.
The workout is powered by a 12-pound inertia-enhanced flywheel and "unlimited" magnetic resistance—that is, custom-adjustable, rather than segmented into a limited number of fixed settings, allowing you to fine-tune the level of resistance that is right for you.
The inertial resistance offers smooth pedal motion, quiet enough to use in the office without disturbing neighbors. The large anti-slip 14-inch pedals can be used either in forward or reverse to provide a more complete workout, hitting different muscles in the legs and core.
5. FitDesk Under Desk Elliptical Trainer 
Amazon
There's nothing more annoying than ordering an under-the-desk elliptical machine only to discover that your knees knock into the underside of your desk, making the machine unusable unless you get a higher desk. Return.
FitDesk counters this effect by offering one of the lowest elliptical rises on the market at only eight inches. Most desks offer at least eight inches of knee clearance, making the FitDesk elliptical one of the most versatile and cross-compatible under-the-desk ellipticals on the market. You can use this machine with desks as low as 25 inches.
The FitDesk machine uses magnetic resistance with eight settings for you to choose from to customize your workout. The hands-free setting dial allows you to change settings with your toe if you need to dial the resistance either up or down.
This unit also features whisper-quiet resistance and oversized footrests so you don't fall victim to the second-most annoying problem with an under-the-desk elliptical machine—your feet constantly falling out. It also includes a six-function digital display so you can keep track of your stats and progress. All this at a remarkably affordable price.
6. GoPlus 2 in 1 Desk Electric Elliptical Machine Trainer
Amazon
Goplus modifies a popular under-the-desk elliptical design with leg-protection brackets. This is the ideal under-the-desk elliptical for persons recovering from injuries or surgeries localized in the foot, ankle, or shin. Elliptical training is low-impact, but overuse of healing joints or muscles could exacerbate injuries and impede healing. The Goplus desk elliptical is perfect for people in the midst of rehabilitation to use for leg and cardiovascular exercise and to promote circulation.
Other than the leg braces, the Goplus trainer includes many features that discerning buyers look for in an under-the-desk elliptical machine, including dual-direction functionality and eight adjustable resistance settings—three automatic, three manual. LED display readouts communicate calories burned, resistance level, speed and distance travelled.
The oversized anti-slip pedals are backed by a one-year warranty, and the sturdy chassis includes a carrying handle so you can take this joint-friendly, under-the-desk elliptical machine anywhere and get a safe, challenging workout while you work, watch TV, or do anything else you might do from a seated position.
7 . Bionic Desk Elliptical Machine with Resistance Bands
Amazon
The Bionic Desk Elliptical is not the lowest-profile under-the-desk elliptical in the world, but it has an excellent array of the bells, whistles, and sophisticated features expected in such a machine. The extra-large footrests feature U-groove rollers that run on four tracks for an extra-long, extra-smooth step in either forward or backward directions at eight different levels of resistance.
The track operation helps the machine operate at a whisper-quiet 20 decibels or lower and with less wear-and-tear. If you want an under-the-desk elliptical that is built to last, this machine is the way to go.
Safe to use either standing or sitting, the Bionic Desk Elliptical does not need to be plugged into a power source to operate. Instead, the LED display and resistance operate under the power of inexpensive and easy-to-obtain AAA batteries. This independent power source allows the Bionic to be used anywhere in the room or even outdoors if you want to take the Bionic on the road with its built-in carrying handle. The eight resistance settings can be changed with a toe-operated lever, allowing for hands-free operation.
Additionally, the Bionic comes with resistance bands that clip onto the unit, allowing you to increase the involvement of your arms and shoulders while operating the Bionic in standing position. This makes the Bionic one of the most portable, reversible, and complete full-body exercise machines on the market.
Manufactured by AOMAS, the Bionic Desk Elliptical comes with a lifetime warranty.
8. ZINRAY Sunny Health Under Desk & Stand Up Exercise Bike
Amazon
ZINRAY makes a tank of a machine built to stand the test of time. The elliptical stair-stepping action is powered by a hydraulic transmission system. Hydraulic resistance is a technological wonder, capable of providing significant resistance across a remarkably small surface area.
The resistance is controlled by a tension knob, which allows you to customize your resistance rather than being locked into fixed resistance settings. And at only 24 pounds, the Sunny Health elliptical machine is portable enough to carry and toss in the trunk of a car to operate anywhere.
The frame is made of solid steel, with a weight tolerance of over 300 pounds. In standing position and at high resistance levels, it provides excellent exercise for the glutes, calves, quads, thighs, and core. Attach the included handheld resistance bands and you can add biceps and shoulders into the mix. In a seated position, with the remarkably low-profile machine tucked under the desk, the Sunny Health unit provides excellent cardiovascular conditioning while you work, play, or watch TV. A built-in LED display allows you to monitor and track stats like calories burned, speed, distance, and resistance.
9. DeskCycle 2
Under Desk & Stand Up Exercise Bike
Amazon
Many under-the-desk elliptical machines use magnetic resistance to create a challenging workout. The DeskCycle 2 Under Desk elliptical machine is one of several on this list that instead uses hydraulic resistance, which utilizes the resistance created by liquids under pressure. This pressure can be massive even over small surfaces, resulting in a highly challenging workout in a remarkably compact machine.
Hydraulic resistance on the DeskCycle 2 can be calibrated with a tension knob, micro-adjustable so you can find the perfect resistance for your under-the-desk workout. The DeskCycle 2 is also safe to use in an upright position, a position you can leverage to engage your core and even weighted resistance exercises with your arms and shoulders. In seated position, the DeskCycle 2 provides excellent low-impact cardiovascular training to increase stamina, endurance, circulation, and concentration.
The non-slip steel chassis is durable and safe to use on either carpeted or hard floors and features a multi-touch LCD display screen that you can easily toggle to view time, resistance level, distance, and calories burned.
How to Pick the Right Under-The-Desk Elliptical Machine
Many under-the-desk elliptical machines are not cheap. If you're going to the trouble of shopping for one, you probably want it to last. Here are some criteria to consider in order to make the best-informed decision about which under-the-desk elliptical is right for you.
Desk Height
Probably the worst outcome would be to discover that you had purchased an expensive under-the-desk elliptical machine, only to have your knees bump into the desk with every step. Not good.
If you have an adjustable chair and a sit-to-stand adjustable desk, obviously this isn't a problem. It's also not a problem if you intend to use the elliptical machine while sitting on your sofa watching TV or playing video games.
However, if you mean to use an under-the-desk elliptical under an actual desk, and if the desk is fixed at a specific height, you need to check the step clearance of any under-the-desk elliptical you consider buying. Many products list their step clearance height in the product description.
All that is left is to find a ruler or measuring tape and measure how many inches below the desktop your knees usually sit. Some desks have as little as five inches of knee clearance—especially for taller people with longer shins and, therefore, higher knees.
Stand-Up vs. Sit-Down?
If we're talking about an under-the-desk elliptical, you probably expect to use it sitting down. Some fitness enthusiasts overlook the fact, however, that certain compact elliptical machines are safe for seated use only, while others can also be used in a standing position.
Why is this important? A seated elliptical machine can help you reach your steps goal or afford you a vigorous cardiovascular workout.
Standing up opens up a whole different range of exercise options. Fighting against gravity, a stand-up elliptical engages your leg and butt muscles far more than a seated elliptical machine. Traditionally gym elliptical machines also include stabilizing bars. Without that structure to hold onto, a person using a standing elliptical machine must rely on core stabilizing muscles to balance and stay upright. This makes an upright elliptical machine an excellent core-training machine, in addition to training the legs, heart, and lungs.
In fact, by engaging the arms to counterbalance, an upright elliptical is a pretty solid whole-body workout. If you want your machine to have this kind of advanced functionality, strongly consider an under-the-desk elliptical machine that is also safe to use upright.
Magnetic or Hydraulic?
Exercise machines and tools work by applying resistance. Some exercises like pushups or pullups rely on body weight to create resistance, but if gravity isn't working hard against you, as in a pushup, the resistance has to come from some other force.
Traditional weight and exercise machines use metal weights to create resistance. However, heavy metal takes up a lot of space and is not suitable for an under-the-desk exercise appliance. So where will the resistance come from in your under-the-desk elliptical machine?
Many electronic elliptical machines rely on electromagnetism to create resistance. Magnets of opposite polarity (positive or negative electric charge) resist each other. The more electrical power you supply to the magnet, the greater the resistance. Machines like these often require batteries or must be plugged into a wall outlet.
Other elliptical machines rely on hydraulic power to create resistance. You might have heard of hydraulic power but not understood it. Notice the root word "hydro," which means water? Hydraulic power is created by applying pressure to water or another fluid. That fluid is then condensed into a small space to create outsized mechanical resistance. Lots of resistance can be created in a very small amount of fluid if channelled properly. A hydraulic elliptical machine may not need electrical power, unless it has a display.
Plug-In or Cordless?
Some under-the-desk elliptical machines must be plugged into the wall to function. This might not make a difference if your desk area is rich in power outlets, but what if it's not or if you want to take the machine elsewhere? Using an elliptical machine seated in front of the sofa requires the machine to be in the middle of the living room, a location notoriously far from power outlets. The requirement of a wall plug also precludes using the machine in the park or the wilderness, should the mood strike you to take your under-the-desk elliptical camping.
Other under-the-desk elliptical machines offer cordless options. A machine powered by hydraulics or even magnetics may have a plug-free mode or even provide all the resistance you need without plugging it in. Others might derive their power from batteries, or at least rely on batteries to power their LED or LCD displays.
Discreet Settings or Infinitely Adjustable?
Whether powered by hydraulic power or magnetism, elliptical machines offer different ways of calibrating the resistance.
Many under-the-desk elliptical machines offer discreet settings for resistance. This is like adding weights to a weight machine—you can probably adjust by denominations of five-pound or ten-pound weights, but not 3.298 pounds or 8.436 pounds. The fewer setting options you have, the less you can customize your resistance. What if a setting is too easy for you, but the next setting up is too challenging?
Other machines feature "infinite" adjustment. Not that you can create an infinite amount of resistance, so much as you can calibrate the resistance to an infinite fraction. These elliptical machines usually have a knob or toggle that you can use to fine-tune to a level of resistance that is perfect for you. If you want to increase resistance by tiny increments over time, one of these infinitely-adjustable resistance options may be the right choice for you.
Extras
Sometimes it's the extras that tip the scale on the selection of the right product for you. In the case of an under-the-desk elliptical machine, your card might just get punched by such extras as leg braces if you are in the process of rehabilitation for a foot surgery or ankle injury, or resistance bands if you want to up the ante on the ability of an upright elliptical machine to provide a full-body workout.
Warranty
There's a lot that can break on an under-the-desk elliptical machine, from the electronics to the display to the rotating tracks to the foot pedals. Many products offer a satisfaction guarantee, but a factory warranty actually promises repairs if something breaks down. An end-to-end warranty from the manufacturer safeguards you against faults and breakage. A limited warranty might only apply to part of the device—for example, the foot pedals and nothing more.
You Might Also Like: