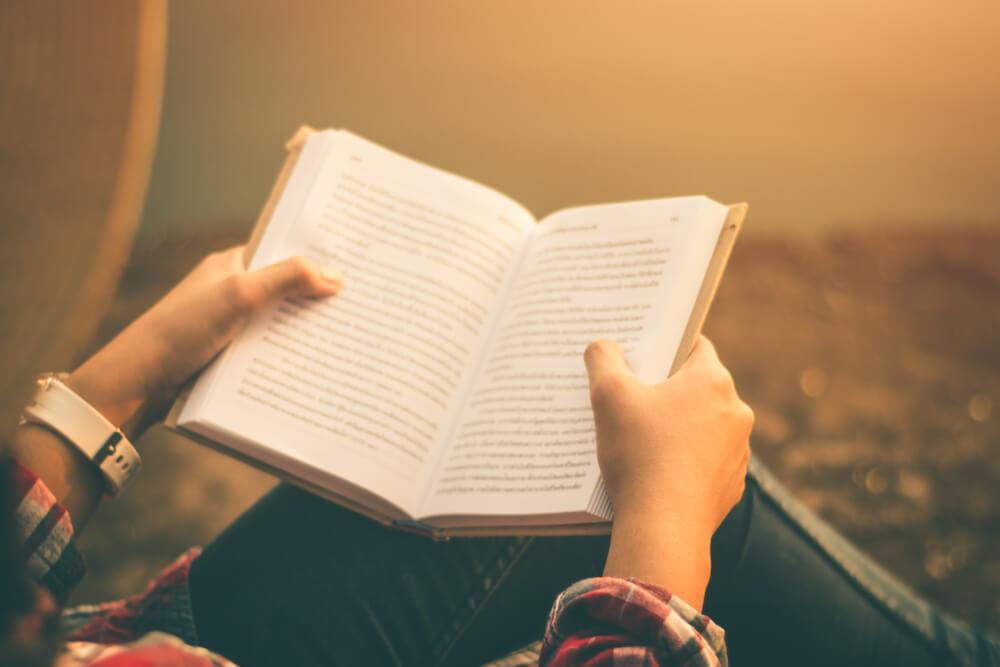 Human beings, like all living organisms, are made up of DNA. These tiny strands of genetic code make us who we are. We know that over time, as it is passed down from generation to generation, this genetic code changes.
After Rosalind Franklin's pioneering work in x-ray diffraction techniques of DNA and her analysis of its molecules, followed by the DNA model constructed by Watson and Crick, scientists began to study and eventually map the genetic code of many creatures, including humans.  Slowly the possibility of genetic engineering emerged. First written of in science fiction, true genetic engineering is now performed. Using technologies that didn't exist even thirty years ago, scientists "edit" genes, alter the genetic structures of plants, genetically match cancer tumors to treatments, alter the DNA of living things, and even create life from scratch using only cells. We are in a time where fiction is fast becoming reality.
With that reality, come endless possibilities and endless ethical and moral dilemmas. We can alter human DNA before conception, but should we? We can produce genetically engineered plants, but is it healthy for the planet? We can genetically modify living humans, but when is it ethical to do so? And at what cost? And make no mistake–genetically modified and engineered food has been with us for some time. So what do we really know about genetic engineering?
The best way to chart these waters is through examination of the volumes of material written on genetic engineering–some works are highly technical and incomprehensible to a lay audience, some are spot on for armchair readers enjoying our genetically modified chips with guac as we read. Solid titles are found in both exciting fiction and grounded, easy to understand non-fiction. On this list, we have a section for each, so you can find genetic engineering books that foretell the science, offer thoughts on its potential, and learn more about what is really happening in this field. Here are the best genetic engineering books for laymen to read right now.
Fiction
Sci-fi focused on genetic engineering has been around for a longer time than genetic engineering has been a reality. For years, authors imagined a world in which scientists were gods, taking the building blocks of life into their own hands to create super-humans and hybrid animals. As with many scientific concepts, the first people to imagine the possibilities and problems of this emerging discipline were novelists. Here are some of the best genetic engineering books in the world of fiction.
1. Next – Michael Crichton – 2008
Amazon
Michael Crichton was one of the most successful science fiction and techno-thriller writers of all time so there can't be a best genetic engineering books list without one of his novels on it. Next is the last novel published in Crichton's lifetime.  It dives into both the possibilities and problems that go along with genetic engineering with the page-turning fervor of all of Crichton's best works. The book is a series of somewhat interconnected stories; each addresses genetic engineering in some form or other.
Some stories are firmly based in real-world scenarios while others read more like pure science fiction. This book tells stories of researchers trying to cure cancer, corporate espionage, legal wrangling, and congressional debate as well as stories of an artist who changes animal appearances, a half chimp/ half boy clone, and a parrot with human DNA that helps with homework. Each passage, no matter how wild, is written with Crichton's trademark blend of science and suspense.
2. A Door Into Ocean – Joan Slonczewski – 1986
Amazon
Nominated for a Prometheus Award and the recipient of the John Campbell Memorial Award for best science fiction novel, A Door Into Ocean is an early genetic engineering sci-fi book, but is more greatly renowned for its feminist, ecological, and non-violent vision of the future.
The plot tells the story of the Sharers of Shora, an all-female society that uses genetic engineering to reproduce through parthenogenesis and to create their ecosystem that is shared equally throughout their egalitarian society. Their society does everything from resolving disagreements to defending themselves through non-violent methods. This all changes when they are threatened by an outside society, and their leader brings a male in to see if he can integrate into their world. This book is a classic that still resonates scientifically and socio-politically today.
3. Fear Nothing – Dean Koontz – 1998
Amazon
Another master of the suspense genre, Dean Koontz has sold almost half a billion books over his career. While many of his books have sci-fi elements, Fear Nothing is pure genetic engineering science fiction. This book is part of a still unfinished trilogy called the Moonlight Bay series. Narrated by Christopher Snow, a Moonlight Bay resident with the genetic disorder xeroderma pigmentosum that causes skin to burn if exposed to sunlight and necessitates a life led in the dark, this first work in the series has Snow investigating a series of murders in his town.
The novel's title is taken from the last words of Snow's dying father: "Fear nothing, Chris. Fear nothing". Snow sees his father's body stolen by a mysterious group which plunges him into an investigation and a military conspiracy. Throughout the novel, he must contend with genetically altered rhesus monkeys and their shadowy half-man, half-animal leader. The book is a page-turner in which suspense and mystery abound. The 1999 follow-up novel, Ride the Storm is very good too but be warned, the final book of the trilogy Seize the Night is long-awaited but has only been "half-finished" by Koontz at this point.
4. Never Let Me Go – Kazuo Ishiguro – 2005
Amazon
British author Kazuo Ishiguro's masterpiece is more than just one of the best genetic engineering books. It is one of the most brilliant and decorated novels written this century. TIME magazine named it the best novel of 2005 and one of the 100 best since TIME began publishing in 1923; The Guardian included it in their list of the 100 best novels of this century. It is a haunting and thought-provoking book that will stay with you long after you turn the final page.
The story of the book is shrouded in a mystery that unravels as the book, and the characters' lives, proceed. The main characters are Kathy, Tommy, and Ruth, three friends who all attended a fancy English boarding school as children called Hailsham. The story follows their lives and loves from boarding school into the "real world," the dystopian future where the book is set. As the friends get older, they learn more and more about what their part is in the genetic engineering that makes this future world work.
5. Seeker – Douglas E. Richards – 2018
Amazon
A New York Times bestselling author of modern sci-fi who has been compared favorably to some of the heavyweights of the genre, Douglas Richards writes book series for young adults and kids but this is an adult sci-fi novel. His work is easy to read and follow even though the scientific concepts are cutting edge. Reviews of the book describe the science as including "actual human enhancements being worked on today, along with mind-blowing concepts."
An alien spaceship has crashed into the Earth and landed in the densest portion of the Amazon jungle–and the vessel has technology that can revolutionize and also destroy the world–so every country is in a race to get to the ship first. Traditional methods to retrieve the ship can't be used in the Amazon, so the U.S. sends a genetically engineered soldier to face both the masses chasing the ship and the alien ship itself.
Non-Fiction
Genetic engineering started out as science fiction. Who could possibly believe that someday scientists would really be able to edit people's DNA? Well, that time is here. Science has come such a long way in the last 30 years since the Human Genome Project set out to map all the DNA in a human's body. There is much to learn about this still-developing science and to consider its implications as well. Here we have gathered a list of some of the best non-fiction genetic engineering books from science writers, professors, businessmen, anthropologists, and more, for you to dive more deeply into this fascinating subject.
1. Hacking Darwin – Jamie Metzl – 2019
Amazon
This 2019 non-fiction book about the present and future of genetics takes a look at what is happening now with science's ability to understand and manipulate genetic code. It also delves into what that means for the future of both science and humankind. Jamie Metzl considers the social, political, moral, ethical, religious, and humanistic implications of playing God. He writes about how our scientists will soon have the ability to edit our children, extend our lives, and recreate life in all its forms. He then considers the question, should we do this?
The author of this book is almost as fascinating as the subject. Metzl has worked in many government positions over the years in the State Department and the National Security Council. He has written works from a scholarly book on human rights abuses in Cambodia to New York Times articles on U.S. foreign policy to geopolitical sci-fi thriller novels. While this is his first genetic engineering book, it is just as enthralling as everything else he writes.
2. She Has Her Mother's Laugh – Carl Zimmer – 2018
Amazon
Inspired by his connection to his two daughters and coupled with the growing numbers of  people taking at-home DNA tests to learn about their ancestors, New York Times science writer Carl Zimmer takes an in-depth look at genetics and heredity in this book. She Has Her Mother's Laugh examines the realm of inherited traits and the impact of the DNA passed down from generations of our ancestors.
The book is heavy on the science behind heredity and, later in the book, genetic engineering, but Zimmer is a deeply skilled writer who creates a very readable story as he weaves the personal and historic with science throughout the pages. As the book shifts from the history of heredity to the ground-breaking genetic engineering that science is working on today, Zimmer ponders the many ethical questions that have arisen in this new field of promise and concern.
3. Life at the Speed of Light – J. Craig Venter – 2014
Amazon
Author, and probably more importantly, scientist, and businessman, J. Craig Venter led the first draft sequence of the human genome. After his methods were rejected by the Human Genome Project, Venter, his partners, and investors decided to continue their work and profit from it in the process. This led to their 2000 announcement that they were the first group to successfully map the human genome. Venter would go on to work on many other groundbreaking projects in this field and even create his own scientific institute.
This book deals with Venter's 2010 project in which he and his counterparts tried to become the first to create "synthetic life." This project, and the ensuing book, is considered one of the most groundbreaking moments in genetic engineering. Synthetic genomics may allow humans to genetically engineer basically everything in our world today and possibly extend the human race's survival longer than previously thought. It is one of the must-read genetic engineering books from a true vanguard in the field.
4. The $1,000 Genome – Kevin Davies – 2010
Amazon
Whether it is the $99 personal computer or the 4-minute mile, people in every field have set benchmarks that have changed the world and strived to make new ones. In genetics, that benchmark is $1,000. When the first human genomes were mapped at the turn of the century, the final cost was around $2 billion. Today, genetic scientists have that price almost to the benchmark of $1,000. In this book, Kevin Davies examines what this tipping point will mean to science and human life.
Just as Steve Jobs and Roger Bannister were part of a race to hit their fields benchmarks, many scientists and businesspeople are engaged in their own race now for the $1,000 genome. Davies interviews many of them to discover what hitting this new threshold will mean. Mapping  everyone's entire DNA sequence may lead to incredible advances in diagnosing and treating disease. It may also lead to many issues such around the privacy of your DNA information and the safety and security of your own genetic history.
5. The 10,000 year Explosion – Gregory Cochran & Henry Harpending – 2009
Amazon
As the subtitle of the book explains, this work deals with "How Civilization Accelerated Human Evolution." While conventional scientific thought believes that evolution slowed or even stopped when modern human beings came to be, these two anthropologists argue that the opposite has occurred–that we are, in fact, accelerating our own evolution. Cochran and Harpending make a strong case for their theory and come equipped with examples from both the exotic and the everyday.
The authors take evolutionary human traits that have developed in the last 10,000 years and use them to show that the leap in these last 100 centuries is greater than what science had long considered "the great leap forward" in evolution that took place 400 to 500 centuries ago. They even go so far as to make the connection between these changes and how the world looks today from a sociological perspective. A great read in the science of human kind.
6. Saxons, Vikings, and Celts: The Genetic Roots of Britain and Ireland – Bryan Sykes – 2007
Amazon
While this title's start may sound like a book about Nordic sports teams, it is indeed a comprehensive look at the genetic history of people hailing from the British Isles. Oxford University professor Bryan Sykes, a legend in the field of human genetics, spent a decade studying the DNA of people who trace their roots back to England and Ireland. His result is this fascinating book about the clans that formed the early civilizations of the British Isles and how their DNA was passed through the generations to people around the world today.
Originally published under the title Blood of the Isles, this book is an incredibly granular look at how the DNA of peoples from different areas of western Europe shaped the settlers of what's now Great Britain. Though many people identify culturally as being Saxon (English) or Celtic (Irish), most actually have less of the DNA from these ancestors than they would expect. This book is a true deep dive and not for everyone, but if your ancestors hail from that part of the world, you may find it especially interesting and informative–as will all who are interested in the developments of culture and the notion of ethnicity.
Why Is Genetic Engineering Interesting?
From Mary Shelley's Frankenstein to The Golem to The Terminator–humans have always had a god complex, wanting to fundamentally alter or create new forms of life. Now, with access to the smallest parts of what it means to be human, it's happening. But if, after learning about some of the best genetic engineering books to read right now, you are still not sold on genetic engineering, a quick assay of its past, present, and future might be the final lure for you.
The Past
The study of our human genome and genetic engineering tells us so much about our personal and collective pasts. Our genes are the roadmap that tells us where and who we came from. Why are we tall, or short, or have blue eyes, or a big nose? Are we predisposed to cancer or Alzheimer's? Did our ancestors have similar skills or personality traits to the ones we have today? Learning more about genetics means learning more about yourself.
Reading fictional genetic engineering books from the past shows us what authors got right and wrong about genetic engineering of the future–our now. When you pick up a genetic engineering novel from the 80s, 90s, or even the early 2000s, you find science and ideas that might still seem way off base but you'll also find concepts and ideas and visions that have been made into reality. Comparing past to present gives us a very interesting barometer for what science has been able to accomplish in a blip of time in human evolution.
The Present
The ability of scientists and businesses to manipulate the fundamental tools of life–our DNA–is spectacular, and it should also be spectacularly concerning. This capability is already having permanent impacts on every aspect of our lives. Breakthroughs are happening all the time that will allow us to change ourselves and the environment around us. Understanding what genetic engineering is and how it works will allow you to understand these breakthroughs as they happen which makes them much more interesting. And knowing more about these ongoing alterations to our DNA and that of animals and plants around us should also make us start asking questions about when it's right to do this and what the potential ripple effects are going to be–and just how large those ripples will become, for medicine, society, culture, even for what it means to be human.
The Future
It's in considering the future of genetic engineering and the implications for our planet and its species that the questions we have about it begin to come into sharp focus. From a fictional perspective, much that's been written about in these genetic engineering novels may have yet to come to fruition. They may not be possible, but it may also mean that we just aren't there yet but will be. Just as genetic engineering truly seemed to be the stuff of fantasy just a few decades ago, some of the more "out there" concepts in these fictional works may be possible in the future.
As for the real-life implications of genetic engineering in the future, the possibilities and questions are seemingly endless. Now that we have the power to manipulate and create life, there are many questions to ask that revolve around the central question of, should we? As we go forward with genetic engineering, we need to decide how comfortable we are with science and business playing God and subverting the previously unalterable laws of nature.
What does it mean for society and the environment if humans can live much longer than before? What privacy issues will arise as we know more about a person's DNA? Will rich people be able to pay for better traits or better environments to live in while others get left behind? These are just a few of the questions that have to be asked and answered in the coming years that make the future of genetic engineering so interesting.
What Should I Look for in a Genetic Engineering Book?
If you are now sold on genetic engineering as an incredibly interesting topic – which it is! See above – it is time to choose a great book on the subject. Here is what you should be looking for when considering which genetic engineering books are right for you.
Fiction 
Fiction is always relatively subjective and genetic engineering sci-fi books are no exception. Generally, the things you should look for in any fiction book is who the author is, what the subject is, and when it was written. The author is incredibly important in fiction because it is they who create the world and the events of the book from their imagination. Usually, well-known, successful writers are popular for a reason so it is always good to look for a familiar name. There are also writers who write different stylistically so you may want to do a little research on that as well.
The subject, beyond genetic engineering, is important too. Is the book pure sci-fi world-building or is it a thrilling mystery page-turner? Everyone likes different styles and you can find plenty of genetic engineering books in all different sub-genres. If you stick to your favorite sub-genre and read novels that have a genetic engineering component within that space, you should have a lot of luck finding books you love.
When it is written is important because it can give you an idea of what the state of genetic engineering was when it was written and how novel the forward-looking concepts are. You can also gauge how much of what the author envisioned came true and how ahead of their time they were.
Non-fiction 
When picking a non-fiction book on the subject of genetic engineering, you want to again consider the author, as well as your knowledge level on the subject, and the topic of the book. The authors of non-fiction books are experts in the field but they come to this expertise in many different ways. Are they science writers? Scientists? Professors? Businesspeople? One is not better than the others but the perspective and what they focus on will be very different for each background.
Your knowledge level is important because authors may assume a certain level of previous knowledge. Some make no assumptions that you know anything about the topic and start with the basics and build from there. Others jump right in like they are teaching a graduate course on the subject and readers have already taken the undergraduate classes.
Finally, the topic of the book is probably the most important thing to look for in a genetic engineering book. Genetic engineering embraces a host of specialties and issues, and authors can approach it in a multitude of ways. They can get down to the nitty-gritty science of it all or they can look at it from a big picture perspective and consider the philosophical or social issues. There are plenty of ways to approach the topic in between these two poles. Whatever you are most interested in will dictate what topics on the subject you gravitate towards.
You Might Also Like: