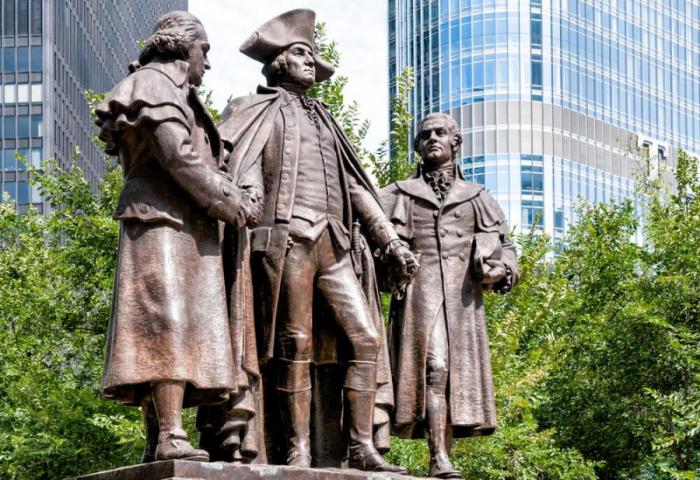 In an effort to both address a divisive issue that has the potential to tear the city apart and to help it heal, the city of Chicago has announced the launch of the  Chicago Monument Project. This project will assess the public memorials and other prominent statues placed around the city of Chicago to determine whether they should be removed because they depict a person or memorialize an event that demeans, belittles, or denigrates populations in the city or if they celebrate exploitative or coercive power.
Chicago Monument Project has put Together a Diverse Oversight Board
This breakthrough Chicago Monument Project has put together a board of some of the city's diverse cultural and history experts to take a cold and honest look at the images the city currently publicly displays.
The goal is to determine if the history and meaning of any of the City's various municipal art collections conflicts with the values of its current citizens.
The project will confront the realities of these artworks and seek to suggest vehicles to confront the hard truths of Chicago's racially divided history. Based on this exercise, the city hopes to develop a model for creating public space that elevates and memorializes Chicago's true and complete history.
The goals of the project are as follows:
Monuments and public art on City or sister agency property will be cataloged and each will have its full history and meaning described;
The Project will appoint an expert committee to advise the city and determine which art warrants attention and action, and what that action might be;
The project will provide in-depth criteria and recommendations for any newly commissioned monuments or public art; and
The project will create an interactive platform for the public to engage in civic dialogue about Chicago's history and its monuments.
Chicago seeks to use the Chicago Monument Project as an example and game plan to follow for other cities that are grappling with similar issues to follow.
Chicago Mayor Lori Lightfoot has taken a personal interest in the Chicago Monument Project and has strong feelings about its necessity and benefits for the city of Chicago.
She had this to say about the initiative: "This project represents the first step in a deliberative and long-needed process by which we as a city can assess the many monuments and memorials across our neighborhoods and communities. This effort is not just about a single statue or mural, but how we create a platform to channel our city's dynamic civic energy to purposefully reflect our values as Chicagoans and uplift the stories of our city's residents, particularly when it comes to the permanent memorialization of our history and shared heritage."
The Project is in Response to a National Referendum on Race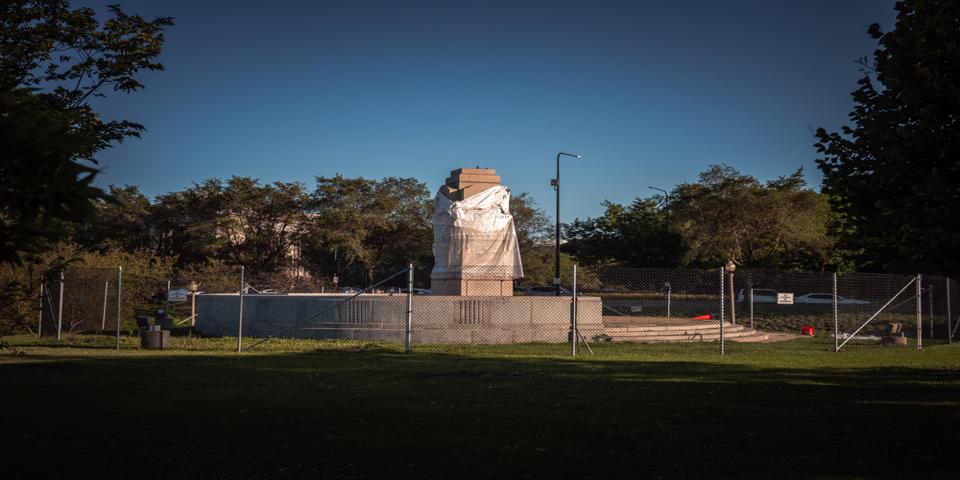 All across the country, there is an outcry for social justice, for African Americans who have been traditionally marginalized, and for rights that have been trampled on for centuries to be restored and upheld.
It started with an outcry against the many instances of police brutality against Black Americans over the decades.
Much of this was swept under the carpet because it always was the word of the suspect against a policeman. In nearly every case the policeman was believed to be telling the truth and even when he or she was not, the sentence for their crimes was light.
What started as a rally to end police brutality has now changed into a movement to reassess and at times remove the statues, monuments, and other images of slavery and segregation that exist in nearly every major city.
Many of these images are of former slave masters, military men, and politicians that supported that South in the Civil War which was fought over the right for the South to continue slavery. Other statues and monuments depict white victory over the US' subjugated native people, in which history wrongly praises the victor–murderers sanctioned and often armed by the US government–and degraded the people whose lands were stolen and who were forcibly displaced through such death marches at "The Trail of Tears."
Chicago has been one of the most outspoken cities in the US regarding its desire to remove the offensive images and its Black Mayor Lightfoot has kept the issue in the news. Because of this, the announcement that her administration is determining which statues and other monuments to remove comes as little surprise.
An Advisory Committee will Oversee the Project
The Chicago Monument Project will begin this August. The advisory committee co-chaired by Mark Kelly, Commissioner of DCASE, Bonnie McDonald, President and CEO of Landmarks Illinois, and Jennifer Scott, Director/Chief Curator of Jane Addams Hull-House Museum will, along with additional committee members from the arts, historical, and political communities, take an inventory of and review Chicago's city-owned artworks. From this, a report will be created recommending the next steps on the assessment of and goals for the artwork. Committee artists will have input on any future artwork to be commissioned.
Mark Kelly, DCASE Commissioner spoke, for the group saying,  "We appreciate the opportunity to move forward with this critically important process, to revisit and evaluate the City's public art collection – a defining characteristic of Chicago – and to commission new monuments that equitably acknowledge Chicago's shared history,"
Jennifer Scott, Jane Addams Hull-House Museum Director, added, "This city-wide collaboration is necessary to reckon with the injustices of false histories and incomplete narratives, locally, nationally and internationally. It is a chance to engage in sustained public dialogue and work with Chicago's brilliant creative communities —not to just re-imagine new ways to memorialize the 'dead' mythical past— but also to embrace the living present as we chart our collective future,"
As a supplement to the Chicago Monument Project, Chicago will commission this summer a series of temporary public artworks that bring light to inequality, and racial reconciliation that can aid with community healing.