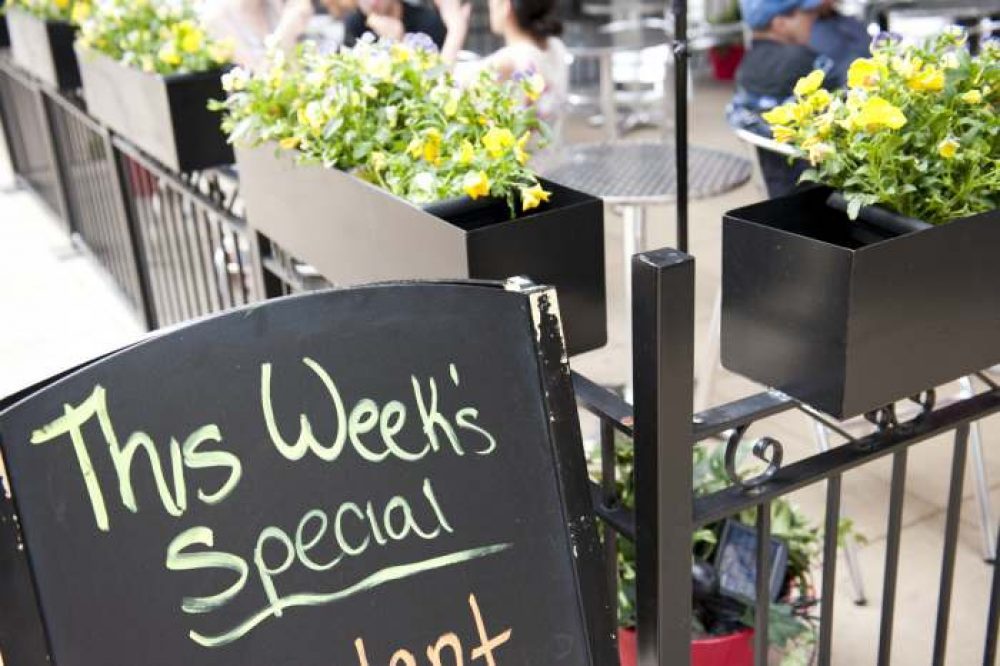 Celebrating its 16th year, Chicago Restaurant Week is back. Following a COVID break that saw the popular event not held in 2021 or 2022, it will take place between Friday, January 20, and Sunday, February 5. The celebration kicked off Thursday, January 19 with the First Bites Bash, which was held in Chicago's Field Museum that evening.
First Bites Bash
The Host Chef for the launch party leading up to Chicago Restaurant Week was local Chef Darnell Reed of Luella's Southern Kitchen. What makes the First Bites Bash so unique is that guests at the event can taste portions from over 50 Chicagoland restaurants. Each features specialty items from their exclusive Chicago Restaurant Week menus. In addition to the food, there were also beer, wine, spirits, entertainment, and more activities and features relevant to food services and dining experiences in the city. A portion of the proceeds collected from First Bites Bash went to Kitchen Possible and the Scholarship Program at the James Beard Foundation.
Chicago Restaurant Week
The highly-anticipated foodie event is so vast that it spans more than a week. Chicago Restaurant Week is actually 17 days in length and features over 335 restaurants participating. These restaurants represent 34 different Chicago neighborhoods and include a total of 37 suburban restaurants. Breaking down the numbers even further, 55 of the participants this year are women, or are minority and/or Black-owned eateries. Plus, this year marks the Chicago Restaurant Week debut of 51 area restaurants. The list of participating restaurants is a mixture of established and newly-opened venues.
More On The Menus
The point of Chicago Restaurant Week is to bring menu items to locals and visitors from some of the area's most sought-after restaurants. During the two-week plus event, the participating restaurants will highlight items they have specially curated on prix fixe menus. Prices are set at $25 for brunch or lunch items and dinner prices are $42 or $59, depending on the food item. Beverages, tax, and gratuities are not included. The pricing structure permits foodies to explore the dining choices of places they may have thought about visiting but have not at this point or to share some favorites with friends and family.
What They Had To Say
Illinois Restaurant Association President Sam Toia calls Chicago Restaurant Week an opportunity for the city to celebrate "the passion and vitality of our diverse restaurant community." He adds that although the industry has met many challenges since the pandemic entered the picture in 2020, "celebrations such as these give diners the perfect reason to get back into dining rooms – leading to exactly the kind of buzz and excitement chefs and restaurants want and need."
Choose Chicago President and CEO Lynn Osmond adds that Chicago Restaurant Week gives both locals and visitors a chance to experience "our unparalleled culinary talent, along with the cultural richness of our great city and its neighborhoods." She points out that if a foodie is visiting an eatery in Little Village, Hyde Park, Andersonville, or any other corner located within Chicagoland, "food enthusiasts will be reminded of our diverse, gastronomic richness and how it makes Chicago such a special place to live and visit."
A Look At Some of the Participants
Here is a snapshot of some of the over 300 restaurants participating in Chicago Restaurant Week and some of their menu items offered just for this event.
Italian
Acanto Restaurant & Wine Bar (18 South Michigan Avenue) is offering a 3-course lunch with choices including Truffled Greens or Alpine-style Onion Soup (first course), Tagliatelle or Shortrib Rigatoni (second course), and finishing with Chocolate Hazelnut Crostata or Classic Tiramisu.
Mexican
Bar Takito (201 North Morgan Street) features a dinner of your choice between Guacamole Traditional or Esquites con Camorones, an entree of either Puerco Con Chorizo or Piloncilla Short Rib, and Abuelita Chocolate Pudding for dessert.
Mediterranean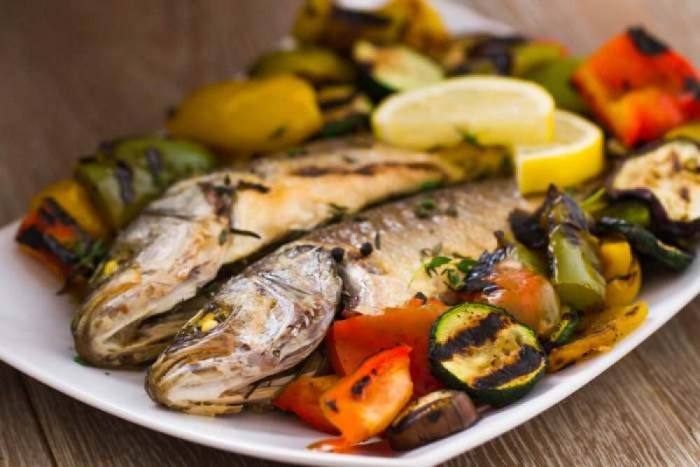 Avec West Loop (615 West Randolph Street) is serving lunch of Lentil Soup with your choice of Roasted Beet Tartine or Yogurt Marinated Chicken, with Nutter Butter Squares for dessert.
American Contemporary
Bandit (841 West Randolph Street) has a two-course brunch that includes your choice of Cinnamon Roll, Avocado Toast, or Chilaquiles (first course), and finishes with your choice of a Breakfast Sandwich, Mexican Omelet, or PB&J French Toast.
Spanish/Tapas
Boqueria (807 West Fulton Market) provides a two-course dinner that includes Pan Con Tomate Con Jamon Y Manchego as a starter with your first-course choice between Patatas Bravas, Croquetas De Setas, and Escalivada, a second-course choice of two of the following Gambas Al Ajillo, Albondigas, Remolachas Con Pomelo, or Calabaza Con Sobrasada, and Churros Con Chocolate for dessert.
Vegetarian/Vegan
Bloom Plant Based Kitchen (1559 North Milwaukee Avenue) offers a four-course dinner that starts with your choice of Plum and Celery Ceviche or Cashew Requeson, followed by your choice of Aguacate, Asada Taco or Baja Taco, with the third course your choice of Yuca Gnocchi or Spatzle or Forest Pot Pie and ending with a Chef's Special Dessert Trio.
Filipino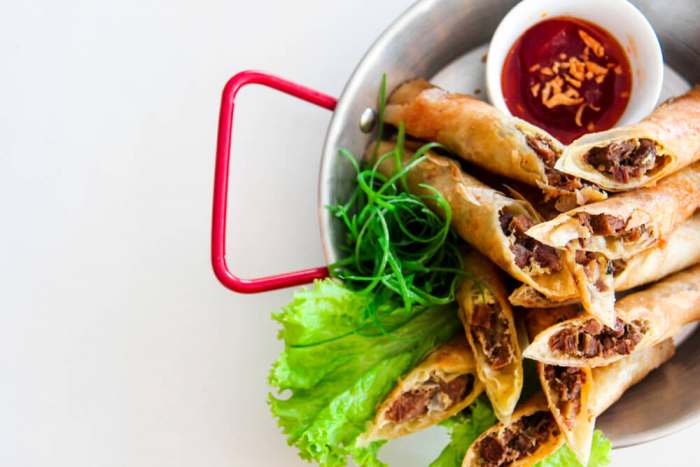 Cebu Chicago (2211 West North Avenue) features a dinner that includes Okoy/Shrimp Fritters or Short Rib Pares with vegetarian options of Squash Soup with Coconut Milk or Tri Mushroom Humba, followed by a Yum Yum Custard for dessert.
Caribbean
14 Parish Restaurant & Rhum Bar (1644 East 53rd Street) provides a dinner that starts with your choice of Coconut Conch Chowder or Caribbean Wedge Salad or Cajun Ceasar Salad. Entrees include your choice of Bone-In Ribeye, Twin Lobster Tails, or Land & Sea. Dessert choices include Island Beignets, Key Lime Pie, or Caramel Rum Cake.
You can find all the participating restaurants listed at eatitupchicago.com and browse their Chicago Restaurant Week menus. More eateries are being added daily.
Final Thoughts
Whether you are a seasoned foodie, or just interested in trying something new, Chicago Restaurant Week is worth taking a closer look at. Not only are there over 300 eateries involved, but each has created menus at locked-in prices to permit anyone to sample food from a different culture or Chicago neighborhood.