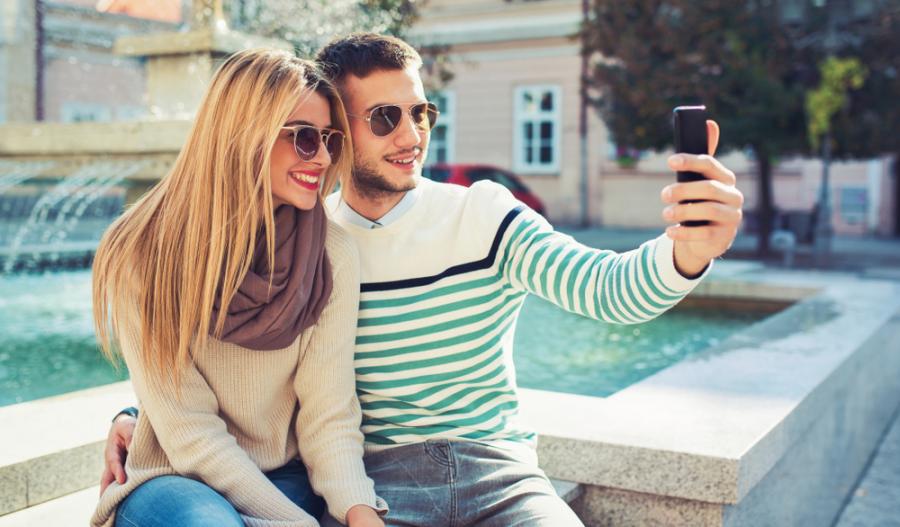 The beginning of March is, for many people, the beginning of a new era. The same can be said for couples. The cosy nights curled up on the sofa can finally be switched for night's out exploring the best of what Chicago has to offer, exploring romance in the company of others.
Knowing what's out there in terms of events when you haven't been looking for several months is tricky, however, which is why we've come up with a list of everything going on in March that you should consider for your next date night.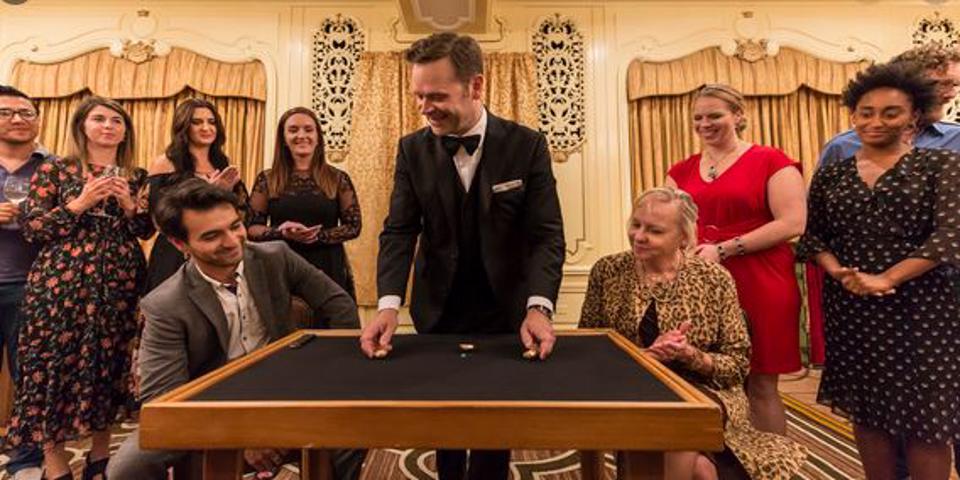 Dates: Every Friday in March at 7:30PM & 9:30PM, and Saturday's at 4:30PM, 7:30PM, and 9:30PM
Location: The Palmer House Hilton Hotel, 17 E. Monroe St, Chicago
Price: $79-89
In the seven years since it started, The Magic Parlour has hosted more than 30,000 guests over more than 1,000 ticketed performances, and has received a number of positive testimonials for its efforts.
This show is performed by third-generation magician Dennis Watkins in an intimate environment that allows you to feel like a part of the performance from the very beginning. These sophisticated details allow you to feel the true impact of his mind-blowing magic and mind reading abilities in a way that you have never experienced with another magician before!
The event itself is upscale, and a cocktail attire is recommended, making it the perfect opportunity to go all out for your next date night.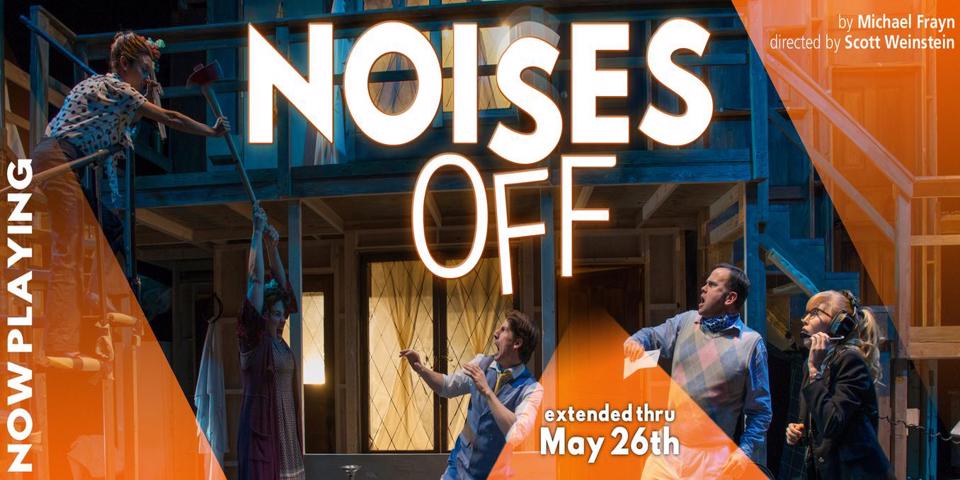 March 6th – April 7th
Location: Windy City Playhouse, 3014 W. Irving Park
Noises Off portrays an amateur theatre group just hours away from their grand opening night. Most definitely not prepared, this humours show is full of mistaken props, forgotten lines, and atrocious acting. It's up to the audience to wonder whether these theatre actors will stage their sex-fuelled script successfully, or rather end up running around trying to salvage what they can from an otherwise disastrous experience.
A fully immersive experience, guests are offered the opportunity to go back stage during Act 2, where they will experience the off-stage comedy up close and personal. This provides the audience with an opportunity to put themselves in the shoes of the actors, before returning to their seats during Act 3 to see how the whole thing pans out.
Rated at PG-13 due to mature themes, this event is perfect for a couple looking for a hilarious date night in Chicago.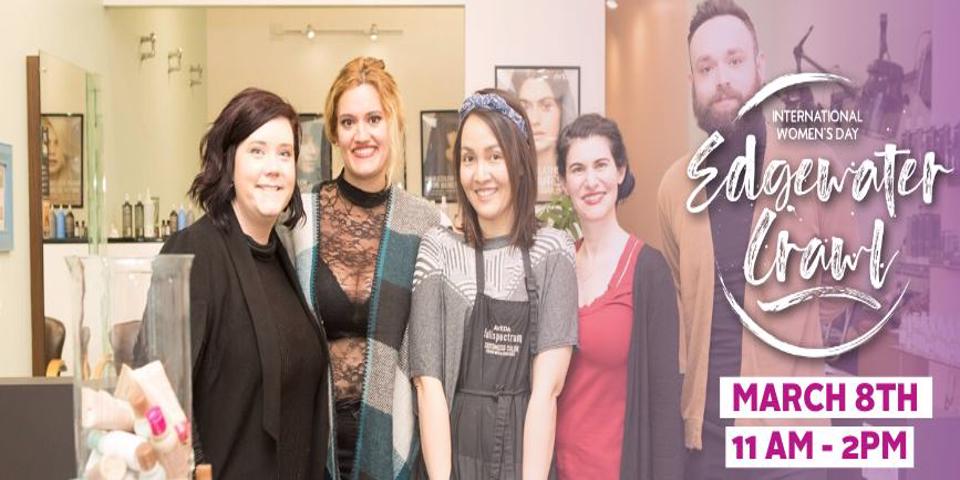 March 8th, from 5-8PM
Location: Edgewater, Chicago
Video: https://www.youtube.com/watch?v=NM_Kt-ME3LY
Even though International Women's Day may not be recognized as a national holiday, it's an event that is gaining momentum throughout the US every year. With more traditional marches propping up all over the country, Edgewater has decided to do something differently, and you won't want to miss it!
This event offers a unique opportunity to explore women-owned businesses along Broadway in Edgewater, with opportunities to speak to the owners behind the businesses to understand their ambition and why they do what they do. There will also be plenty of events to keep you and your partner busy along the way, including drink samples and live pop up samples throughout the route.
Not only is this event a perfect way for couples to show their support for women in the workplace, but you'll also be supporting GirlForward by purchasing tickets. This is a local non-profit that is dedicated towards creating and enhancing opportunities for girls in Chicago who have been displaced by global conflict and persecution.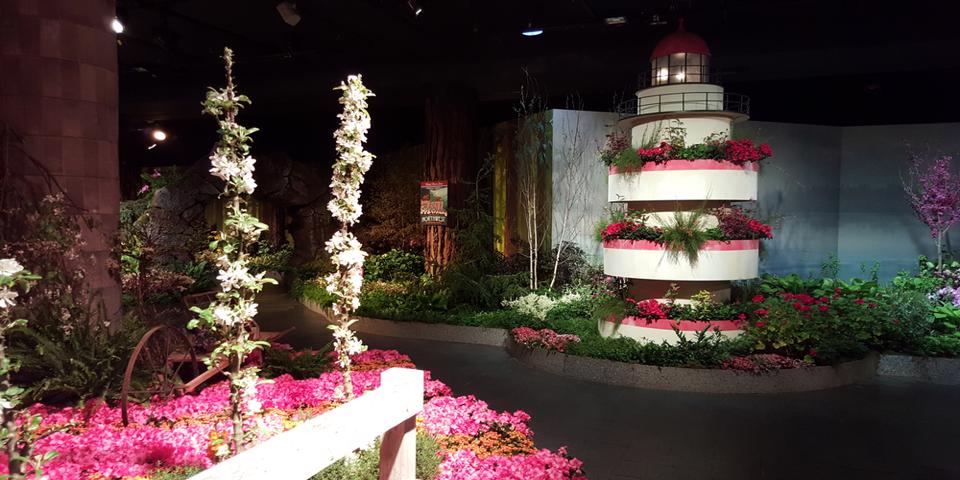 March 20th – 24th
Location: Navy Pier, 600 E Grand Ave, Chicago, IL 60611   
Video: https://www.youtube.com/watch?v=wFOn-h0fslg
If you're looking for an event in Chicago that says goodbye to winter and welcomes to the warmth of spring with open arms, then look no further.
Originally created as an exhibition to showcase prized fruits and flowers in 1847, this tradition is now all about inspiring, educating and motivating the next generation of gardeners. Whether you're a casual gardener, or someone who yearns to become passionate about the trade, there's something for everyone!
From how-to workshops and instructional workshops that will help you enjoy the greener side of Chicago, to wowing you with life-sized gardens, this is an event everyone can enjoy.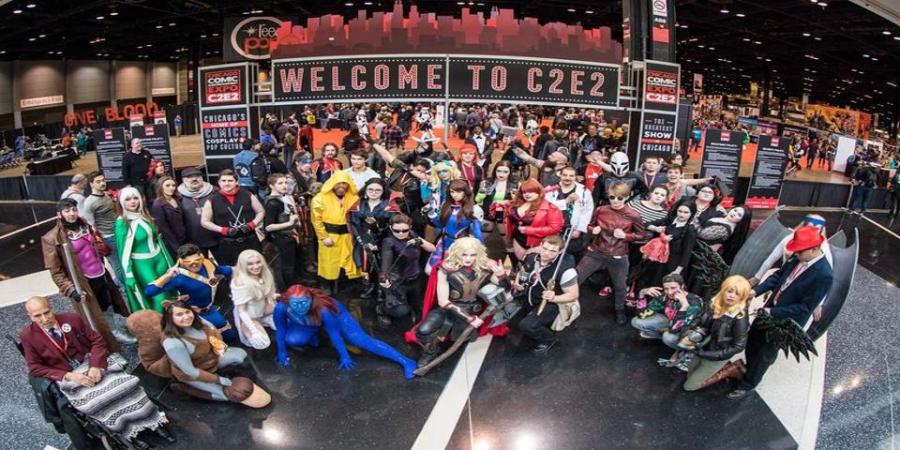 March 22nd – March 24th
Location: Mccormick Place
Address: 2301 S. Lake Shore Drive, IL
Video: https://www.youtube.com/watch?v=6oNstqmg5n0
The Chicago Comic and Entertainment Expo is the largest pop culture convention, not only in Chicago, but in the entire Midwest! And this year, they're celebrating their 22nd anniversary with a number of celebrities from the biggest geeky shows, including Agents of S.H.I.E.L.D, Arrow, and The Blacklist.
Due to its ethos of finding a place for geeky people to feel at home, there's something on offer to suit everyone's taste. So, whether you're into cosplaying, video games, tv shows, or are a fan of comic books, you're guaranteed to find something you like at this event.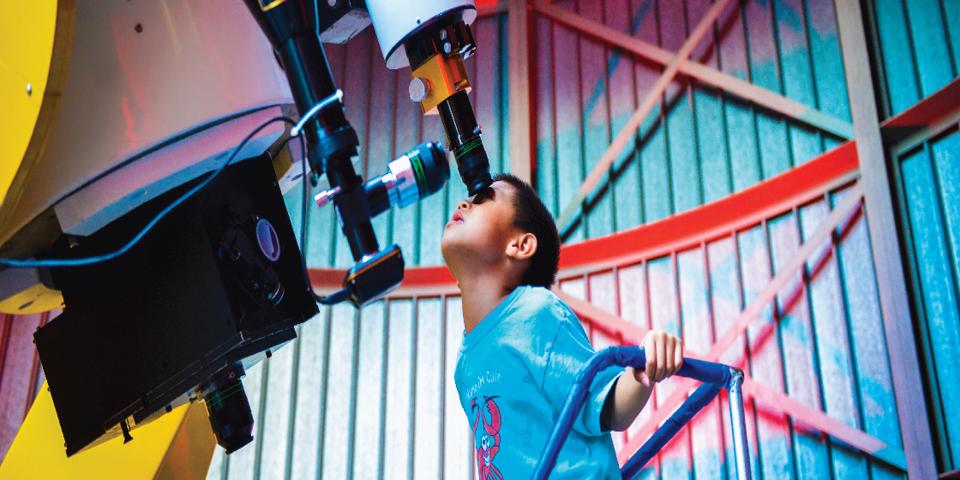 March 29th
Location: 1300 S Lake Shore Dr, Chicago, IL 60605
Doane At Dusk takes place in the Adler's Doane Observatory, which is home to the largest aperture telescope available to  the public in the Chicagoland area. This telescope provides visitors with a unique opportunity to see a variety of celestial objects, which includes but is not limited to the moon, Jupiter, Saturn and more!
The Doane At Dusk event will allow guests to enjoy night time telescope viewings and related discussions with Alder Astronomers, aka industry experts, after museum hours. This will provide you with a unique insight into the atmosphere in a way that the public are usually forbidden from seeing.
It's worth noting that Doane At Dusk is weather permitting, so you should keep an eye on their website for more information should it not go ahead for any reason.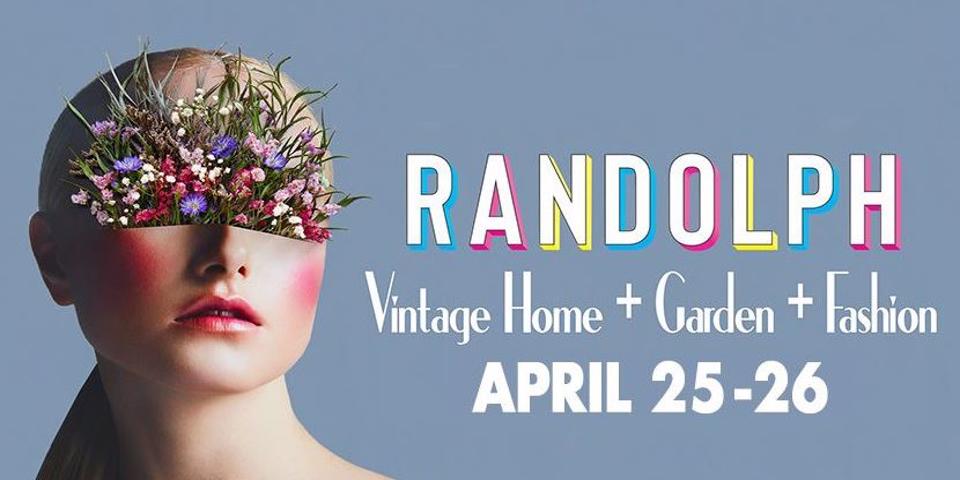 March 30th – 31st
Location: 1341 W Randolph St, Chicago
Video: https://www.youtube.com/watch?v=GtcoNeyI_mA
The Randolph Street Market Festival is one of the biggest events in Chicago, having been featured in media outlets like the Travel & Leisure, the NY Times, and Lucky Magazine. It has also been featured on TV news shows and web casts.
This event is as famous locally as it is on the media, too. In fact, Chicago locals may have heard it being referred to as the best hot spot for anything antique-related. By combining four different sections of antique markets into one big street event, there is quite literally something for everyone should you visit.
So whether you're looking to kit out your apartment with the oldest piece of furniture you can find, want to find a vintage dress for your next 50's event, or simply want to soak up the atmosphere, the Randolph Street Market has something to offer you. But don't take our word for it; head on down and check it out for yourself.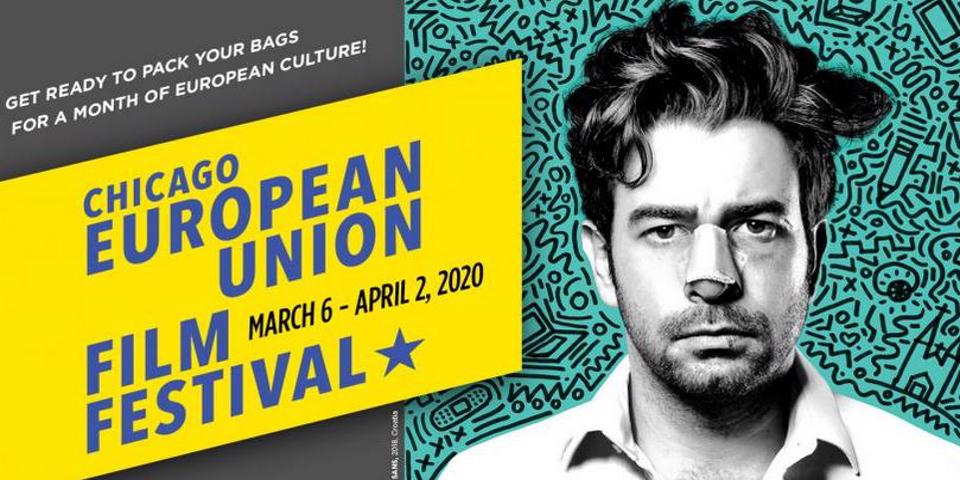 March 8th – April 4th
Location: Gene Siskel Film Center, 164 N State St, Chicago, IL 60601, USA
Celebrating its 22nd anniversary, the European Union Film Festival brings the very best of Europe's creative diversity and excitement straight to your doorstep! The largest festival in North America that exclusively showcasing films originating in the European Union, this festival brings the vibrant cultures of Europe to the comfort of your theatre seat. With 60 Chicago Premiers, it ensures that all 28 EU nations are represented fairly, giving you plenty of options when you arrive.
They have films to appeal to everyone's tastes and interests, with films from some of Europe's well-known names, as well as a selection from some of Europe's most promising rising stars.
With so many films to choose from, in a festival that promises to enlighten you to the best of what Europe has to offer, you'd be silly not to come. Whether you choose to come alone, as a couple, or with your family, you're guaranteed to be left with memories that will last for years to come.
You Might Also Like:
The Ultimate Guide to Navy Pier, Chicago
The Best Chicago Hotels to Stay at on Your Next Visit