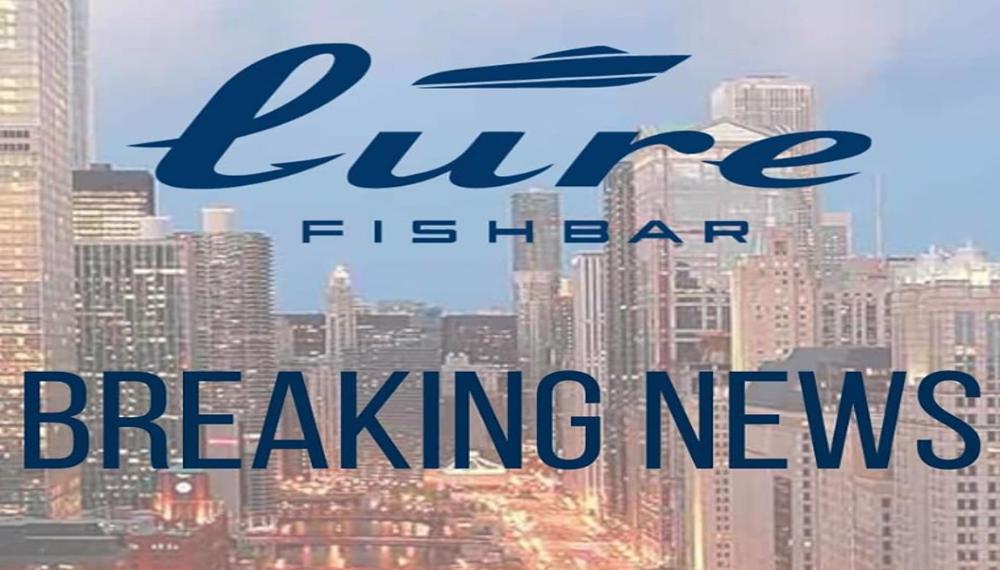 A New York-based sushi bar is set to open in Chicago.
Well-loved Lure Fishbar expects to open in River North in late April at 616 N. Rush Street, inside the former James Hotel.
The original sushi bar opened in New York in 2004, expanded to Miami in 2013 and is now joining Chicago's food scene.
Lure has become a household name in the Big Apple over recent years – with McDonald describing its first venue as being like a clubhouse when it opened.
The owner now hopes to establish a similar connection with Chicago diners in the years to come.
The restaurant chain offers seafood, sushi, and burgers and is known for being a great power lunch spot for New Yorkers in the Soho neighborhood.
Its planned Chicago space last hosted celebrity chef David Burke's Primehouse and is now run by 21c Museum Hotels.
Lure's co-owner, John McDonald, told Chicago Eater the restaurants serve a diverse clientele but also present themselves as an upscale venue. He added Chicagoans will appreciate the move.
"People get it — they appreciate quality," he said. "The pressure is on us to execute what we do here."
He added to Chicago Food Magazine: "Since opening Lure in the heart of Soho 15 years ago, we've always strived to create a restaurant that brings people together over delicious food, drinks, and high energy ambiance.
"Through the years visiting Chicago, I experienced a city that is about community and hospitality, making it a natural fit for our next location. We look forward to expanding Lure Fishbar to such a revered and respected food-centric city, a city that shares our strong passion for the restaurant scene."
McDonald is the founder and CEO of Mercer Street Hospitality, which owns New York restaurants such as Bowery Meat Company and Bistrot Leo in addition to Lure. He is also the founder of the foodie website Tasting Table.
He said that the restaurant's menu offers flexibility, with some diners choosing to share main dishes as an appetizer while others graze on Lure's ever-popular raw bar.
It offers brunch, lunch, late lunch, dinner, dessert and cocktail menus at its current locations. Although omakase remains popular in Chicago, there are no plans to introduce a Japanese-style tasting menu at Lure. On its website, Lure describes itself as 'a seafood restaurant offering not only the freshest fish selections from around the world but also a complete raw bar with rotating oyster selection, and a world class sushi program'.
Other Chicago restaurants are also opening new locations to increase the flexibility offered to customers.
Lure joins a group of eateries from New York that have introduced themselves to Chicago, including Boqueria and The Smith. A New York food hall company is soon set to bring Brooklyn pizzeria Roberta's to two locations in the Windy City. It comes at a time when some Chicago restaurants are struggling to stay open.
McDonald has promised the new location won't be a carbon copy of its siblings since it is a smaller space. It will, however, offer a regular dining room with a 10-seat sushi bar and room for private dining, spiced up with decor from design firm AvroKo.
Executive chef and partner at Lure, Josh Capon, is known for his TV appearances. He has worked at House of Blues Chicago, Virgin Hotels Chicago, Early Society, and even worked as a pastry chef at Primehouse in 2006.
John McDonald is familiar with the restaurant's Chicago location, having worked as a consultant for the space in the 2000s.