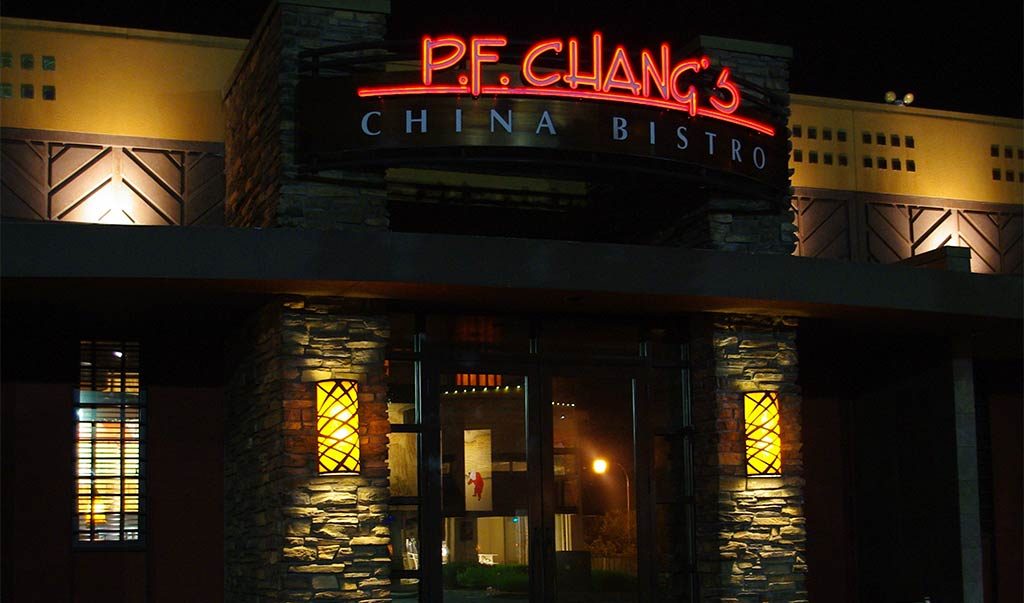 Food chain P.F. Chang's has launched the first in a new line of restaurants offering 'to go' food.
The 27-year-old Chinese-American chain recently closed the last of its Chicago bistros but is now taking on a whole new challenge.
The first P.F. Chang's To Go restaurant will open on Monday morning at 213 W. Hubbard Street in River North and is set to focus on carryout, delivery, and catering.
The business plans to open twenty of the smaller restaurants across the US, with the next due to open in Manhattan–a first for Chang's.
It adds to a list of big names expanding in Chicago this year, following the news of Starbucks opening its biggest-ever store in the city.
Chris Demery, P.F. Chang's senior vice president of off-premises dining told Chicago Eater the new move was less about real estate and more about making its services convenient.
Demery said: "I think it's going to keep coming and coming and we just have to adjust to that desire — whether it's retail goods like Amazon Prime, or food-like P.F. Chang's To Go."
Two more of the restaurants are set to open in Chicago by the end of this year, with one at 231 S. LaSalle Street in the Loop and the other at 185 N Morgan Street in Fulton Market–making them a must-see during your stay in Chicago.
Restaurants are also planned for Washington D.C., Houston, and Dallas.
The company hasn't given up on its larger, eat-in restaurants, however; it continues to run four in the Chicago suburbs and has said it will continue to push its bistro ambition.
The to-go menu includes a varied selection of lunch rice bowls and bento boxes alongside dim sum, sushi, salads, and soups. Chinese-American mainstays such as sesame chicken remain a large part of the options available, and customers can request their meals to be prepared gluten-free.
P.F. Chang's catering packages include: 'The Get-Together' made up of three appetizers, dim sum or salads, and three main entrees; 'The Gathering' complete with four appetizers, dim sum or salads and four main entrees; and 'The Whole Kitchen', made up of five appetizers, dim sum or salads, and five main entrees. The latter is said to feed twenty-six to thirty people and works out at $13 per head.
P.F. Chang's also welcomes customers to complete their packages with drinks, desserts, and other extras from the main menu at an additional charge.
No tables will be available at the stores, which will open 11 am to 10 pm Sunday to Thursday, and 11 am to 11 pm Friday and Saturday.
We're just glad it will be open for Monday food orders, just like these other great Chicago restaurants.
All meals will be available for delivery via third-party companies such as Postmates, Grubhub, and DoorDash in bags made to ensure food stays hot and fresh. P.F. Chang's own staff will take orders.
P.F. Chang's first opened in 1993 in Arizona, led by founders Philip Chiang and Paul Fleming. Together, the pair created a name for Chinese-American food in an American steakhouse style.
Chiang is the son of San Francisco-based chef Cecilia Chiang, one of the country's most successful restaurateurs who just turned 100 years old.
Demery noted that the chain's mission hasn't changed much from when it first started, but now wants to provide customers with more ways to eat its food without visiting a restaurant.
The restaurant will be giving away free lettuce wraps for a year to the first 100 who order online or in person.