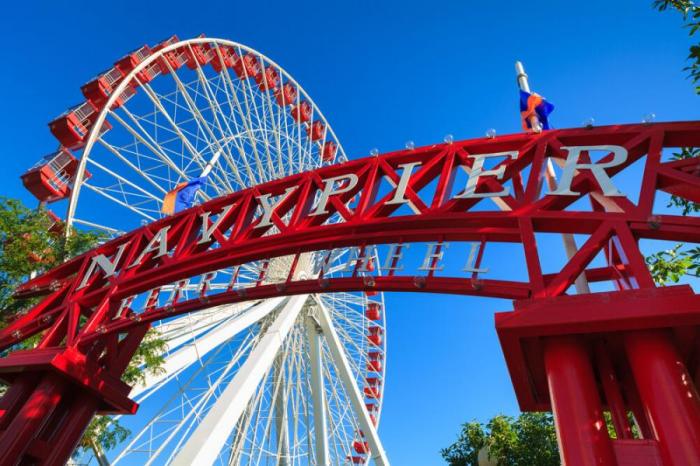 Chicago's iconic Navy Pier is shutting down after Labor Day in a move designed to defray some of the financial fallout from the coronavirus. This will happen on September 8, 2020, and extend at least until the end of 2020.
Navy Pier is Chicago's top waterfront destination and is one of the most popular foods and entertainment venues in the city. It is a popular destination for families, young couples, and friends to hang out on weekdays and weekends. Since its inception, the waterfront series of venues has been attracting locals and out-of-towners looking for a good time in safe surroundings. Visitors have had it marked on their to-do list and locals have penciled in their favorite places along the water at Navy Pier.
Navy Pier is a Non-Profit Corporation
Since 2011, Navy Pier has operated as a 501(c) (3) nonprofit organization, but even though the company operates facilities on the publicly-owned property, it does not receive any public tax dollars for its operations. Instead, the corporation is supported by individual, foundation, and corporate donors. The for-profit side of Navy Pier derives its revenues from rents and fees from the businesses at the pier, parking, fees from events held at the pier including trade shows and corporate events, and ticket sales from the attractions at Navy Pier. Unfortunately, the coronavirus pandemic has negatively affected each of these areas of revenue causing great financial strain for the company.
Because of the lost patrons, Navy Pier has a projected deficit of $20 million in 2020, and with monthly losses averaging more than $1.5 million, the company has decided that short-term closure is the best way to limit further losses for themselves and their tenants.
Navy Pier Was Totally Shut Between March 15 and June 10
Navy Pier, like all of Chicago's entertainment venues, closed down from March 16 to June 10,  2020, in response to the state and city health department orders shutting down most entertainment venues to limit the spread of Covid-19. After June 10 there was a phased reopening of Navy Pier, but patrons stayed away from eating venues, and social distancing rules, which limit the number of patrons at venues, have caused visits to Navy Pier to plummet. So even with a full opening, the destination has only seen 20% of its normal amount of summer visitors.
Obviously this has put a great financial strain on the businesses at Navy Pier, with many commenting that they simply cannot afford to maintain operations until the status around Covid-19 changes and patrons begin to feel safe about eating out and visiting entertainment venues again. As a result, Navy Pier is shutting its doors for an extended period of time.
The Closure Will Cause nearly all Navy Pier to Cease Operations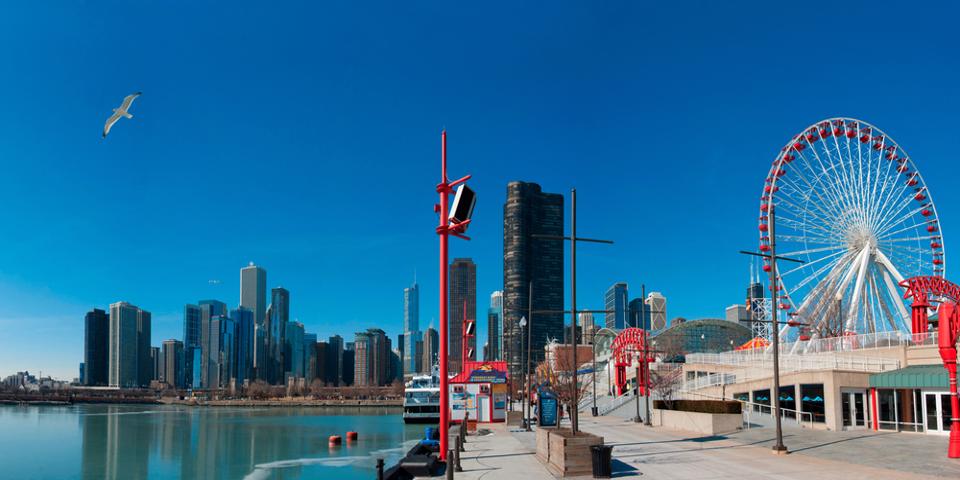 The closure was unexpected and will cause nearly all Navy Pier operations, which consist of more than 70 small, local businesses, to stop. This comes as a particularly harsh blow in light of the fact that attendance had already been at record lows causing nearly every business to lose considerable amounts of revenue. There was widespread hope that things would turn around or that the city would provide continual financial assistance allowing the businesses to continue operating even at a loss.
Navy Pier has several outdoor spaces including the North and South Docks, and the Polk Brothers Park. They will be open during the closure but access to them will be limited. Those interested in going to Navy Pier during this period should check the Navy Pier website to see which areas of the Pier will be open and at what times.
Marilynn Gardner, CEO, and President of Navy Pier, gave this sober assessment: "While this was a very difficult decision for the organization, it was a necessary one to proactively ensure the long-term success of one of Chicago's most treasured and important civic institutions and the communities it serves. The temporary closure will allow the Pier and its partners to reduce its operational expenses and support efforts to limit COVID-19 cases as we move into the fall and winter seasons. This decision will also help preserve the future of the many on-site businesses, which continue to face hardships of their own as a result of the pandemic. "
Navy Pier is Open Through Labor Day
Although Navy Pier is experiencing dark times, the venue vows to return better than ever. In the meantime, guests can enjoy the Pier's free arts and cultural programs, restaurants, retail shops, tour boats, and dining cruises through Labor Day. There will be strict safety precautions developed by the state, city, and Centers for Disease Control observed and this will be the last chance for patrons to enjoy the entire venue.