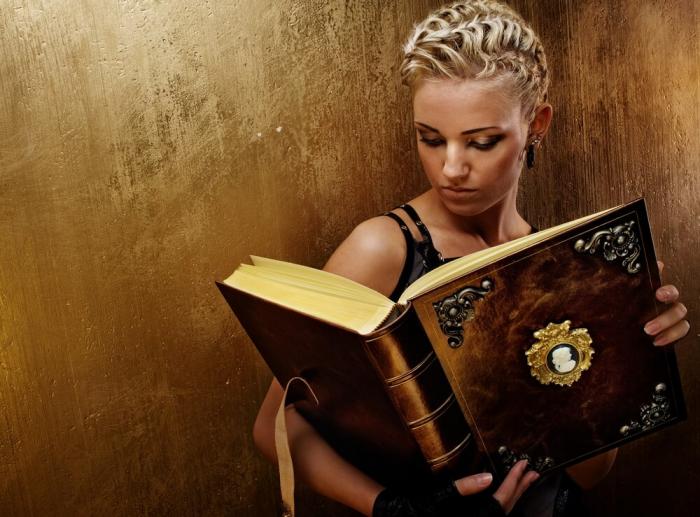 If you are a sci-fi fan or are trying to figure out where to start reading in the genre, you may already have an inkling of how many niches are included within this huge category. Many subgenres are self-explanatory. Most subgenres include other genres right in the name that are unrelated to sci-fi, making it easy to understand what they are all about. Sci-fi action, sci-fi fantasy, sci-fi romance, or military sci-fi are all categories that most people can easily understand.
Cyberpunk is one science fiction niche that is sometimes more difficult to identify. Cyberpunk books, as a category, only exist in the sci-fi genre; there is not a comparable genre to help you understand what this genre includes. This sometimes makes the category difficult to explain; it is also a big reason these books are so popular.
Merriam-Webster dictionary  – yes, it is even defined in the dictionary! – defines cyberpunk as "science fiction dealing with future urban societies dominated by computer technology." To expand on that point, good cyberpunk books are all about a dystopian society where there is an incredible amount of technology, set against a dark and gritty backdrop.
Following the list of best cyberpunk books, we will talk more about what defines cyberpunk, explain how cyberpunk became a popular genre, and what to look for in cyberpunk books. Before that though, the best way to understand exactly what these books are all about is to learn about some of the best cyberpunk books out there.
1. Accelerando – Charles Stross – 2005
Amazon
The title of this book is taken from the Italian word used in music meaning to "speed up". This is how Charles Stross sees the world of technology in this book, speeding towards a concept called technological singularity, where technology surpasses humans in our world. Structurally, the book is somewhat different from a traditional novel. It consists of nine short stories that tell the overarching story of three generations of the same family. The main characters in these three periods – before, during, and after singularity exists, are Manfred Macx, his daughter Amber, and her son Sirhan. It is an interesting and propulsive novel that Stross wrote to show the dangers of capitalism against all else and the possibilities of losing control of technology to the point it would control, and ultimately destroy humankind.
2. Altered Carbon – Richard K. Morgan – 2002
Amazon
This book has seen renewed interest lately thanks to a popular Netflix show based on the book. Aficionados have known this cult classic of the genre for almost two decades now. The novel is set on a planet called Harlan's World where human consciousness is stored in a stack in the spine. When a body dies, people can "re-sleeve" themselves in another body. There is a cost to this, both mentally and in terms of money so only the rich generally achieve full immortality. It is against this backdrop that author Richard K. Morgan sets this murder-mystery story. Although the characters include Russian spies, corrupt cops, and a shady brothel owner villain, the sci-fi elements are what makes it a great cyberpunk book.
3. Company Town – Madeline Ashby – 2016
Amazon
This most recently written entry to the list comes from Canadian author Madeline Ashby. The novel is set in New Arcadia, an oil rig the size of a large city that is parked just off the coast of Canada. The rig is owned by Lynch Ltd., a company run by the powerful Lynch family. When the Lynchs need protection for their son, they turn to Hwa, the last person on the ship who is still 100% human and hasn't been genetically engineered. This helps make her the fiercest fighter and bodyguard in the city. Hwa helps the young Lynch scion navigate a city full of violence, murder, and death threats from another timeline–all while someone might be setting her up to take the fall for New Arcadia's most prolific serial killer.
4. Diaspora – Greg Egan – 1997
Amazon
This novel straddles the line between cyberpunk and hard science fiction. Written by mathematician Greg Egan, who includes a glossary of sci-fi terms and concepts contained in this book. That should tell you all you need to know about the density of this story. If you like complicated, very specific sci-fi concepts, you will really enjoy this book.  Set in 2975 and the following decades in a post-human world that is populated with human-like "fleshers" as well as multiple types of artificial intelligence. The hardcore science aspect of the novel makes this a cyberpunk book that is not for all cyberpunk fans, but if you want density and hard core sci-fi fare, this is one of the best books of its type.
5. Do Androids Dream of Electric Sheep? – Philip K. Dick – 1968
Amazon
This is THE classic of the genre. The book that inspired Blade Runner, written by the most well-known and respected author of cyberpunk books in history. If you want to know where to start with cyberpunk, this is it. Set in the post-apocalyptic "future" of 1992 – which would be changed to 2021 in later editions of the book – this book is the story of Richard Deckard, a bounty hunter who works for the San Francisco Police Department. In the book, his mission is to hunt down and kill, or "retire" 6 escaped androids that are being aided by a human named John Isidore. The book is a classic example of cyberpunk that has clearly stood the test of time. Philip Dick creates an amazing world and the story is captivating. It is truly the full package.
6. Eclipse – John Shirley – 1985
Amazon
John Shirley is an incredibly interesting author who has written for many diverse formats from a Wyatt Earp novel to lyrics for the rock band Blue Oyster Cult to the script for the late Brandon Lee movie, The Crow. He is best known for his cyberpunk novels, though, especially his A Song of Youth trilogy of which Eclipse is the first book. Here, Shirley creates a world where the Soviet Union has become a dominant, colonial power waging war across Europe. America has collapsed and now must deal with a private security company with a fascist agenda that is trying to take over. All this is happening as Earth is colonizing other planets as well. It is up to the New Resistance to fight back for freedom from this oppression and mind control. The book was prescient in many ways and discusses concepts of drone surveillance, geopolitical politics, and media manipulation that were way ahead of their time.
7. Ghost in the Shell – Masamune Shirow – 1989
Amazon
This incredibly influential Japanese cyberpunk work has inspired an American film starring Scarlett Johansson along with numerous other live-action and animated TV shows, movies, and video games. Set in the fictional Japanese port city of Niihama in the mid-21st century, this world is populated by characters that are only partially human thanks to genetic modification and robotic enhancements. It is a world where the most dangerous criminals are cybercriminals and hackers who can take control of these computerized creations for their criminal benefit. Major Motoko Kusanagi is a cyborg agent in charge of stopping and capturing these criminals. As the Major investigates these criminals, it seems as though there may be more powerful forces behind them than were originally anticipated.
8. Mirrorshades: The Cyberpunk Anthology – (Edited by) Bruce Sterling – 1988
Amazon
This is a different book from the others on the list because it is an anthology of short stories, not a novel.  It can be hard to get your hands on it these days, but if you can, as a fan of cyberpunk, it is definitely worth it. The book is a collection from some of the luminary authors of the genre written in the decade that cyberpunk truly exploded as a sci-fi category, the 1980s. The book includes stories from William Gibson, John Shirley, Pat Cadigan, Greg Bear, and more. If you are a fan of the genre, this book is a "must-own" for your collection and a "must-read" for your inner cyberpunk.
9. Neuromancer – William Gibson – 1984 
Amazon
This award-winning novel is another classic that helped define the cyberpunk genre and even helped inspire the hit film, The Matrix. William Gibson took several of his short stories, and inspiration from other works of the day, and combined them to create this seminal novel. The plot describes the story of Case, a crippled, drug-addled hacker contracted by a mysterious employer to do a dangerous job. With the help of the streetwise and deadly Molly Millions (a character from Gibson's Johnny Neumonic short story), they venture into the darkest regions of cyberspace. When you read this book, you will see why generations of authors and filmmakers were so inspired by the cyberpunk world that Gibson created almost 40 years ago.
10. Ready Player One – Ernest Cline – 2011 
Amazon
This has always been a great book but it was thrust into the spotlight in 2018 when super director Stephen Spielberg released a film adaptation of the book. Even before the movie, readers loved this book's cyberpunk depiction of a future where the world is a virtual reality video game. In this book, OASIS is a VR video game where most people "live" and spend most of their time. The creator has embedded a number of "Easter eggs" within this world based on 1980s pop culture. When it is discovered that he left an Easter egg that will bestow vast riches and control of OASIS to whoever finds it, the race is on and readers follow Wade Watts, a lower-class teen as he attempts to be the first to reach the prize.
11. Snow Crash – Neal Stephenson – 1992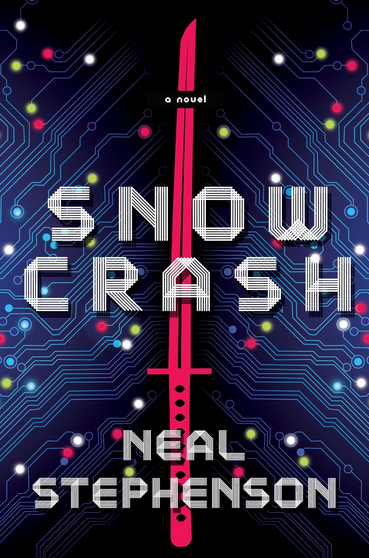 Other than being a great read, this cyberpunk novel is notable for the fact that it actually inspired a generation of massive number of multiplayer online game (MMO) creators and served as the genesis for real games and platforms such as Second Life, Active Worlds, and even Xbox Live. The book is set in the "Metaverse", a mashup of virtual reality, augmented reality, and the internet. It follows 2 main characters, Hiro Protagonist, a hacker, and pizza delivery person and Y.T., a young woman who works as a skateboard courier. Together these characters find themselves involved with a futuristic CIA organization known as the CIC as well as the mafia. They then discover a new drug named Snow Crash and get tangled up in its dangerous web.
Buy Snow Crash – Neal Stephenson on Amazon here.
12. Software – Rudy Rucker – 1982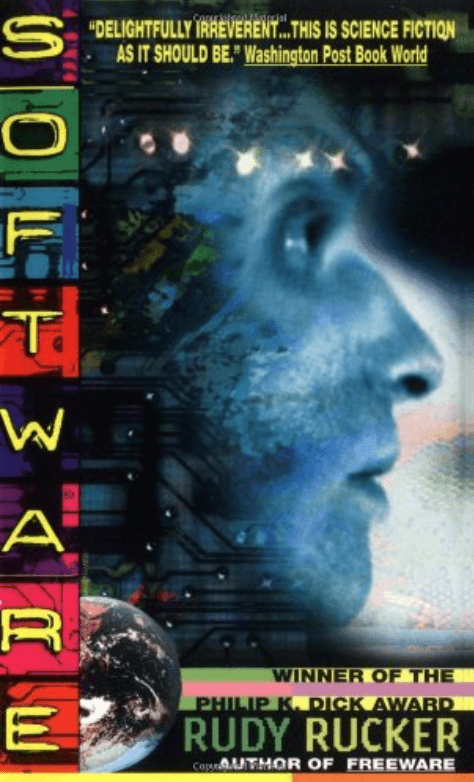 Rudy Rucker's Software is especially fun to read today because it is set in the year 2020. Here, we find Cobb Anderson, an aging software engineer who was once persecuted for trying to give robots free will through artificial intelligence. He is among an aging population of Baby Boomers, known as pheezer's, who live in slums in Florida if they cannot afford a new heart. When Anderson and his cab-driving friend Sta-Hi Mooney the are offered a chance to live in robotic bodies forever on the moon, they give it a shot. They encounter several dangers along the way including robots with free will and a gang of serial killers known as the Little Kidders.
Buy Software – Rudy Rucker on Amazon here.
13. Synners – Pat Cadigan – 1992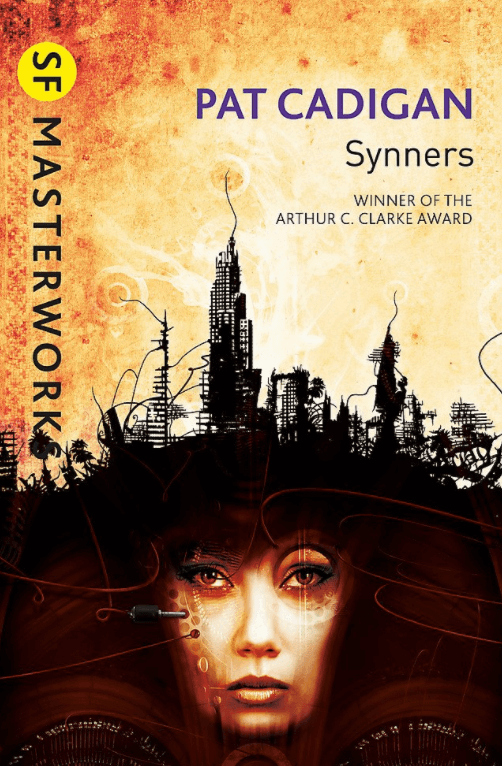 This novel won the Arthur C. Clarke Award in 1992 for best novel and was written by author Pat Cadigan, who is known as the Queen of Cyberpunk. This book, along with much of Cadigan's work can be polarizing.  Many people think it is a bit long but it is universally regarded as a seminal cyberpunk work and one that helped define the genre. The book has all the classic elements of cyberpunk including humans and technology working together in an uneasy peace and corporations mining this connection for profit. It has crime, dystopian themes, and mystery as well. This book has a firm spot in the foundation of cyberpunk and for that reason alone, it is worth checking out.
Buy Synners – Pat Cadigan on Amazon here.
14. Trouble and Her Friends – Melissa Scott – 1994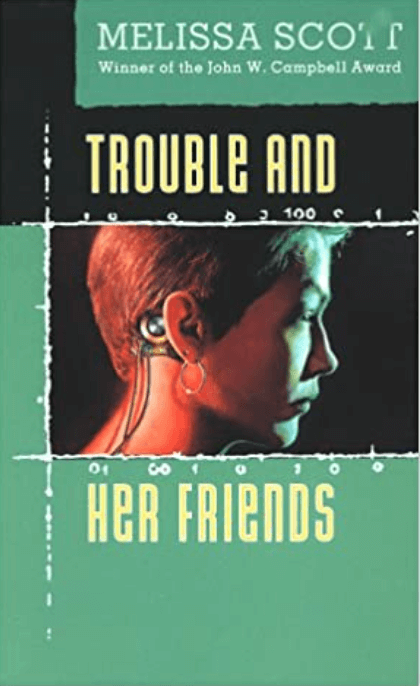 In addition to being a cyberpunk classic, this book is revered for its strong feminist and LGBTQ themes. It is pure cyberpunk with a hint of Western themes in a futuristic package. India Carless, who was formerly known by her hacker name "Trouble" before she retired, is drawn back into the cyber-hacking game when she finds someone using her moniker to commit crimes. To save her good name and stop people from getting hurt, Trouble (and her friends) come back for one last job.
Buy Trouble and Her Friends – Melissa Scott on Amazon here.
15. The Windup Girl – Paolo Bacigalupi – 2009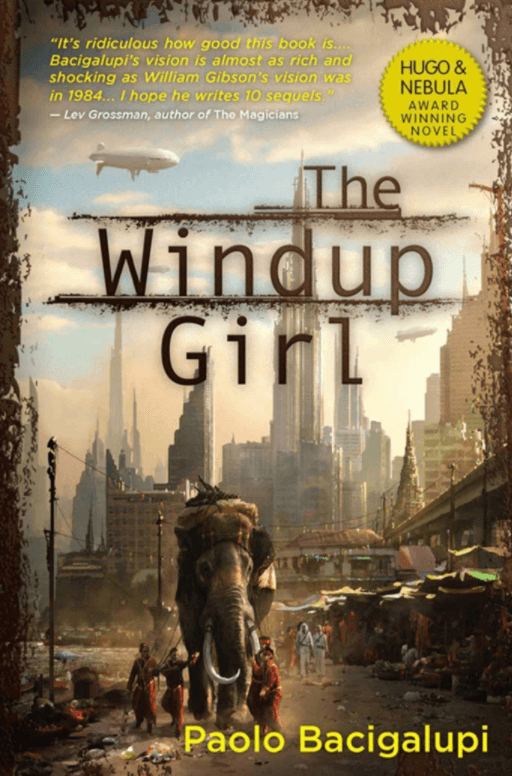 The Windup Girl is an award-winning cyberpunk novel set in 23rd century Thailand by author Paolo Bacigalupi. In the book, the world has reached the point where the environment has been ruined to such an extent that corporations had to rescue the population from starvation but not control the entirety of the bioengineered food supply. When Anderson Lake, a calorie hunter for the company AgriGen meets Emiko, a genetically engineered "Windup Girl", his world changes and he is brought into the dark and seedy underbelly of this bio-engineered world. The novel examines what happens when food becomes currency in a story that seems a little too plausible in 2020.
Buy The Windup Girl – Paolo Bacigalupi on Amazon here.
What defines a cyberpunk book?
Although many people may not be familiar with the term cyberpunk or immediately understand what the genre is, it is actually quite easy to recognize books from this very distinct genre. Although cyberpunk books are all very different in their own right, there are a few general themes and backdrops that define most books in this science fiction genre. Here are a few common elements that tend to define good cyberpunk books.
Modern technology
The reason cyberpunk books are considered science fiction is mostly because of the technology that dominates the world in which the story takes place. Whether the book is set in the near future, alternate present, or a far-off year, all cyberpunk books will bring you to a world that is controlled by technology. It can be technologically advanced weapons, artificial intelligence, or a technologically-based economic system keeping people down. There can be high-tech surveillance in place so that the government or corporations can keep track of citizens or even full-fledged virtual worlds that have replaced reality. No matter what form it takes, all cyberpunk books will have the tech piece, hence the word "cyber" in the name.
Universal concerns
Cyberpunk books are all about juxtaposition. This is to say that cyberpunk authors take the inherent modern-ness and high-concept technology of the book and contrast it with the bleak reality of the dystopian world in which the book is set. That is why you will find very normal and pedestrian concerns of characters who end up on the wrong side of the powers that be in these books. Drugs, poverty, cramped or poor living conditions, and less than savory characters dominate the worlds of these sci-fi books. While most times the conditions of these books are much worse than conditions today in order to highlight the dangers of unchecked power and technology, they do show concerns that modern readers will very easily recognize from our own lives.
Urban setting
Cyberpunk novels are not set in countrysides with rolling hills or even in vast, barren deserts. Cyberpunk is a genre that is based in gritty, cramped, urban sprawl. This is another major, defining feature of the genre. In good cyberpunk books, the world in which the characters exist is almost always a large city. It helps set up the main characters as very small pieces in the greater world and shows that whoever is in control has the power to affect millions of people's lives. The most efficient way to convey this point is in an urban setting. This setting also sets up the availability of drugs, and dive bars, and black-market contraband. It gives the characters the ability to run away and hide or disappear in a crowd, or duck down a maze-like alleyway. It is a plot device that not only defines the genre but also sets up much of the action within it.
Monolithic "bad guys"
While in the end, our protagonists in the best cyberpunk books may come up against a singular "big bad" character, the enemy, especially at the beginning of cyberpunk novels is usually a monolithic organization. These organizations are huge, faceless, and secretive. They exert power and control usually based in some way on their control of technology. The most common villains in these types of books include corporations, governments, or private security or military forces controlled by an elite group or mysterious person. These groups make for great villains because it is very hard to have any sympathy for organizations like this.
How cyberpunk became a popular genre
Cyberpunk's rise to popularity is interesting because it came a little later than some other science fiction categories. This is mostly due to the fact that issues of the overwhelming march of technology and the impact of such factors as drug use and gang conflicts in urban cities didn't become incredibly pronounced until the late 1960s. With all due respect to the revolutionary and ahead of its time 1968 novel Do Androids Dream of Electric Sheep?, cyberpunk didn't really start to become a popular category until the 1980s and 90s. This is when a whole group of good cyberpunk books appeared on the scene, a few of which would become the best cyberpunk books of the genre. These titles include several featured above such as Neuromancer, Snow Crash, Trouble and Her Friends, and Ghost in the Shell.
What really shot this category to prominence, though, is movies. These classic cyberpunk books lend themselves incredibly well to movies. The visuals of bleak, dystopian worlds contrasted with futuristic sci-fi technology and weaponry make the genre a filmmaker's dream. As the world gets more like cyberpunk in the 21st century – more technology than ever and a bigger disparity between the "haves" and the "have-nots" – the stories and parables moviemakers can present by basing a story on these genre books are enticing. Some of the best movies that have been made from good cyberpunk books include films such as Blade Runner, A Scanner Darkly, Minority Report, and Total Recall. Cyberpunk classics not based on books followed to explode the popularity even further with titles such as Robocop and The Matrix.
In addition to the many books and movies on the subject, the cyberpunk genre became popular in the last half-century simply because it is easier to see the common setting and themes reflected in our real lives. Technology, specifically computer technology, surveillance technology, artificial intelligence, and the internet, have become not just daily factors in our lives but minute-by-minute factors that seem decreasingly avoidable all the time.
The economic and societal conditions we are living in today also can seem more like a dystopian future than ever. As mentioned above, the gap between the rich and the poor is greater than ever, except for the 1980s when crack cocaine systematically destroyed so many inner-city communities. The relationship between the financially less able in today's society and the power structure such as government and police has seemingly never been more tense or untrusting. These are all concepts and themes that show up in so many cyberpunk novels but are now playing out on the nightly news.
One more reason cyberpunk books are so popular is that with all the grim elements set forth above that make up good cyberpunk books, the formula is perfect for an unlikely hero to emerge, And, of course, who doesn't love an unlikely hero? The young, desperate, smart hero fighting against a monolithic system designed to keep everyone down is great fodder for a hero narrative. While there are plenty of cyberpunk books that don't have a happy ending, it is usually easy to find the hero you can root like crazy for and that makes for a great book genre.
What to look for in a cyberpunk book
Now that you know what the cyberpunk genre is all about and what types of things define the category, you are ready to jump into the genre with both feet and start picking out great books to read. In order to pick out the best cyberpunk books and the ones that will be right for you, there are a few things you should look for to help you with your cyberpunk journey.
Author
In the world of cyberpunk, there are two main categories of author, Philip K. Dick, and everyone else. This is not to disparage the greatness of many other authors in this category but the godfather of the genre stands out above everyone else. This is why starting with a Phillip K. Dick novel or two is a great entry point into the genre. In addition to the legendary novel listed above, you could try any number of his most famous works including The Man in High Castle, Flow My Tears, The Policeman Said, A Maze of Death, or A Scanner Darkly just to name a few. Once you have read some of these novels and understand the genre, you can start branching out and any cyberpunk works by the authors listed above will usually be satisfying reading.
Villains
One of the best ways to gather more intel about the theme of a cyberpunk book is to ascertain who is the main villain of the bookfair. This will tell you a fair amount about not only the plot of the book but also about the main themes of the author's work. As discussed in the "What defines a cyberpunk book?" section above, the bad guys in these books are generally monolithic organizations. What kind of organization they are will tell you a lot. Bad governments mean that the book is probably about "big brother" and the role nanny states play in our lives. These books often involve much surveillance and thought control.
If the book is about corporations taking over and ruling the world, you are in for stories about greed and the dangers of letting profit dictate our lives. You will find themes related to herd mentality and the death of individuality. Books that feature private security or armies tend to show the danger of weaponizing new technology and the power people who harness it first can wield.
Movies
This is not always a great way to judge books but the simple fact is, cyberpunk is such a singular category that the best books in the genre usually are turned into pretty good movies. As noted in many of the write-ups above, many of the classics of the cyberpunk movie genre come from these books. Blade Runner (Do Androids Dream of Electric Sheep?), Ready Player One, and Ghost in the Shell are all great examples of well-known movies that speak to the quality of their source material. So, the bottom line is, if you see or hear about a cool cyberpunk movie that is based on the book, it is almost always worth reading the book. And, just personal preference, but I always recommend reading the book before seeing the movie!
You Might Also Like: