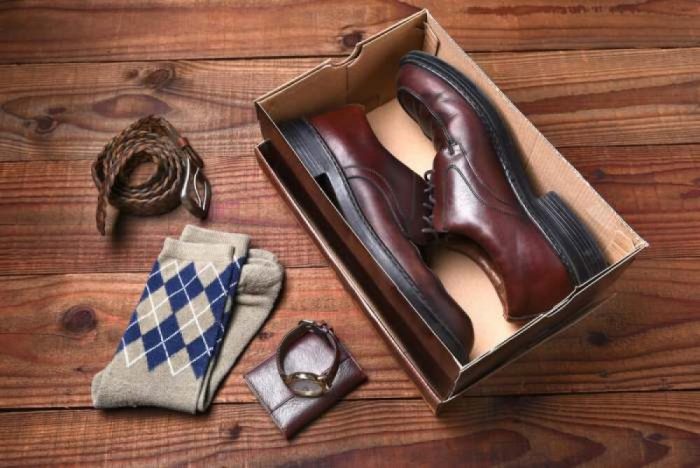 Last update was on: November 25, 2023 11:16 pm
WEDDING SOCKS GROOMSMEN EXECUTIVE SPECIAL EVENT PARTY DRESS SOCKS PATTERN SOCKS
GROOMSMEN WEDDING CLASSY SOCKS FUN SOCKS
BEAUTIFUL COLOR SOCKS BEST FOR CASSY SUITS & APPAREL
COMFORTABLE AND COLORFUL SOCKS
COTTON BLEND AND NICE STRETCH 65% COTTON 30% NYLON 10% SPANDEX. THESE ARE FIRST QUALITY SOCKS - IN STOCK & READY TO SHIP. 100% MONEY BACK GUARANTEE.
Review
It's impossible to resist the charm of old-school argyle socks; they are not only stylish and classy but also add a vintage appeal to any wedding style. In fact, some of the best groomsmen socks today sport some argyle patterns. These argyle dress socks by Royal Classic are engineered to look professional and clean with any type of dress shoes. They are perfect if the color schemes match the wedding décor.
More lightweight and thinner than most cotton dress socks, they are woven from a blend of 65% cotton, 30% nylon, and 10% spandex. This particular blend enables these socks to be worn with a variety of outfits and in all seasons. They come in packs of 12 pairs and in a variety of wedding-worthy patterns and colorways, including beige & tan, black & teal green, blue & gray, black & Christmas vibrant red, and classic red & black argyle patterns. As such, these dress socks will marry seamlessly with any groomsmen outfit.
As with the best socks out there, color and pattern coordinating with the pants of the suit and other subtle elements of the outfit (i.e., pocket squares, ties, bowties, etc.) is the best way to go. For fashion sake, however, don't pile too many designs and patterns within the same wedding outfit, lest your groomsmen look cartoonish during your wedding.
At the very basic, the geometric printed argyle socks are somewhat playful yet "silent", so these pairs won't overwhelm your wedding outfit. That's not to say these socks will go unnoticed; it's just that they subtly toned down to accentuate other elements within the groomsmen ensemble. A pop of blue, red, and turquoise is a nice way to liven up argyle socks without going overboard with the bold hues. All the same, these socks can blend well with a wide range of tuxedos and suits, from gray and black to navy and charcoal.
As noted by most reviewers, these argyle printed socks are timeless, but they feel agreeably modern and contemporary in red, turquoise, teal green, and warm blue hues. That's why many people recommend these socks for warm summer weddings. It helps that they contain some temperature regulating synthetic fibers that will keep the feet nice, cool, and refreshed.
Another aspect of the socks that most customers praise is the fit. The Royal Classic's dress socks feature some spandex, especially around the shin area and at the cuffs. They fit like a glove with a second-skin feel and some stretch for a luxurious, comfortable fit.
The socks can also be an excellent groomsmen gift. You can choose all the pairs in a single colorway or pick a mix-color pack. The brand also allows customers to personalize their socks with a phrase, name, or initials at the toe box. We love that the colorful diamonds and argyle patterns come together beautifully and offer a depth of style without going too crazy on the style.
They are available in adult sizes 10 through 13, and the one size fits pretty much any member of your groomsmen party. That's unless their feet are either too small or too big. Notably, these socks can even fit someone who wears shoes US size 14 courtesy of the added elasticity from spandex.
What we liked
Perfect for the bold groomsman – Finding the perfect pair of neat dress socks can be an uphill task for most well-dressed groomsmen. Royal Classic's argyle socks were built for this purpose. These socks are a sleeker twist on the classic style.

Minimal seams and reinforced toe/heel – This helps up the comfort level and prevent irritation during dancing, walking, and other movements.

They go well with most wedding attires – While you can reference a bunch of accessories found on the ensemble, these are fairly neutral argyle socks, meaning they will pair nicely with almost any wedding formal suit or tuxedo, from tan to charcoal.
What could improve
Price varies slightly by colorway

The material is on the thinner side, which comes as no surprise given that these socks are designed for warm-weather summer and spring weddings