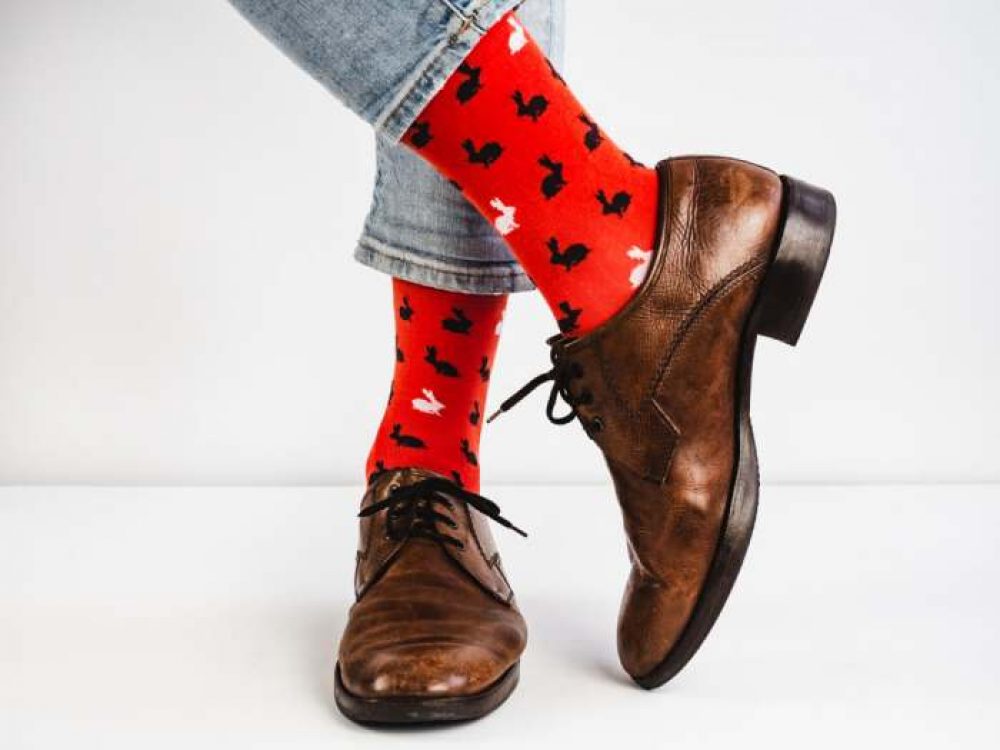 Last update was on: April 9, 2021 9:27 pm
FASHION DESIGNS - Argyle/Heart/American Flag Stars and Stripes, Neat and Fun, add a splash of style to your casual or dressier outsuits .National Flag Day socks are suitable for Independence Day or other special national days.
SWEAT MANAGEMENT: SUTTOS dress socks are soft with decent thickness (neither too thin nor too thick) has a smooth feel to touch, which makes the Crew Dress Socks comfortable and soft for year-round wearing. Say goodbye to blisters and chafing. Structurally modified fibers keeps your feet dry and cool to prevent blisters, abrasions and hot spots.
Review
A classic for a reason, argyle socks will add a touch of fun to your groomsmen look without too much fuzz or stealing the show from your suit or tuxedo. For a preppy wedding look that doesn't go overboard, we highly recommended these fun dress socks from Suttos; they are a match made in heaven for summer and spring weddings.
With Sutto's dress socks, affordable truly meets style and functionality. For starters, these socks come in a pocket-friendly pack of 7 pairs of multicolor socks, which makes it an exciting option to mix and match between your crew.
Talking of style, the socks are perhaps the funkiest sock choice for groomsmen we have reviewed so far. These colorful socks come in a wide range of striped patterns and prints, including bicycle prints, argyle, stripes, hearts, thunder clouds, and even the American flag. These fabulous designs make it easy for you to add a splash of color and style to your wedding day outfit.
The fun and colorful patterns, especially argyle ones make a lovely gift and the print versions add a pop of color without going too far on the design. For the dapper groomsman, this gives you a chance to coordinate the patterns with other accessories like the tie, bowtie, or pocket square.
Rated highly among the best socks, they offer a soft and smooth feel on your legs and keep your feet breathable, warm, and fresh because of the cotton-rich fabric. As well as incorporating 75% cotton, the socks also consist of 21% polyester for strength and moisture-wicking capability and 3% spandex for some stretch and extra comfort, and snug fit.
Additional elasticity also guarantees that Suttos' dress socks fit almost all standard shoe sizes. They go up to mid-calf, so don't expect any scraggly hair or bare skin to show. Moreover, they feature durable construction with well-made details that stand up well to wear and tear associated with longtime wear.
They sport gently ribbed and colorful cuffs, plus moderately reinforced toe and heel for a seamless feel and added durability. These socks are versatile for most occasions, so your groomsmen will wear them beyond your wedding day. They pair well with dressier outfits, casual jeans, tuxedos, formal business suits, and much more.
What we liked
Impressive customer support – Suttos' customer service team is on standby around the clock to help you with even the smallest details. What's more, they will accept returns and exchanges – not questions asked, no fuss, no muss!

Luxury socks for every occasion – These novelty socks are novelty with subtle patterns that are ideal for wearing with tuxedos, jeans, office attire, casual outfits, uniforms, trendy fashion, and even dressier shoes. They will make for a great groomsmen gift … or for yourself to wear well after your wedding day is gone. You can even wear them for your favorite sports game, from baseball and basketball to soccer and tennis.

Color-coordinate like a pro – They come in neat colors, funky prints, and fun designs that include argyle, stripes, polka dots, bicycle, American flag design, and much more.
What could improve
No advanced technology is integrated into these socks