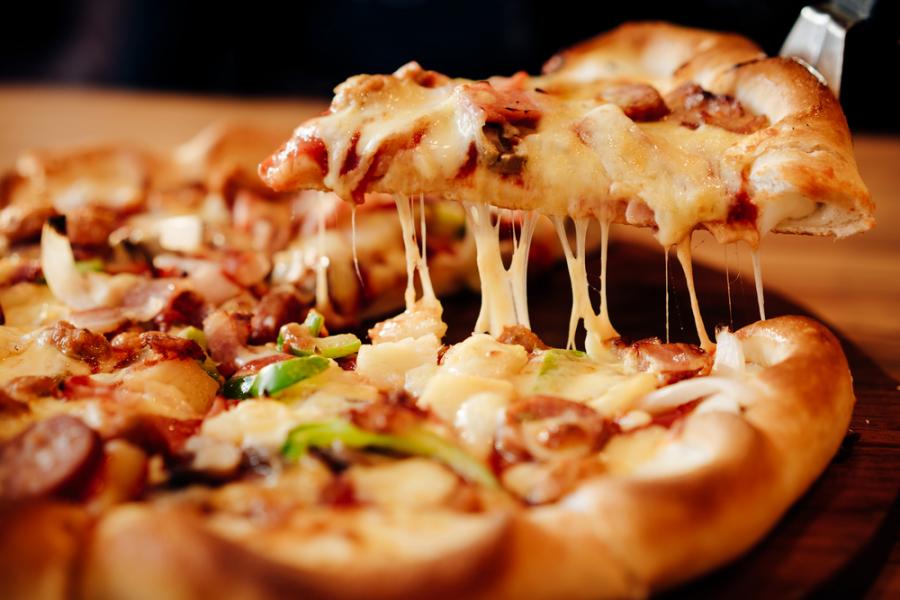 Chicago's annual pizza summit, offering unlimited slices to thousands, is making its return this fall.
The fun event, now in its fourth year, shocked audiences when its usual date came and went with no announcements in April. 
It later emerged that the Pizza Summit organizers were simply transitioning to a date in October.
The event will be back in the city on Sunday, October 6, holding two separate sessions: the first 2pm-5pm, and the second, 6pm-9pm.
This year the popular event will be held at Theatre on the Lake, after 2018's venue, Thalia Hall, was a complete sell-out with 3000 in attendance.
It's hoped that this year, even more pizza lovers will be able to purchase tickets to attend thanks to the great outdoor space the venue offers.
That's right, visitors will be able to admire the city's skyline and Lake Michigan as they tuck into a cheesy slice.
Pizza Summit is set to be an outdoor event equally as successful as the annual Taste of Chicago festival.
Chicago's favorite pizza chefs and restaurants from across the city are set to attend, serving by both the slice and other unique pizza forms, such as last year's Pizza in a Bag and Pizza Shot.
The event's website promises the return of some of last year's chefs, alongside some new faces. The lineup is expected to be announced in the next few weeks.
Previous vendors included Home Run Inn, Gino's East, Dimo's, and Dante's. 
Speaking to Eater Chicago, Summit founder Anthony Spina said: "The Chicago Pizza Summit has just been something that is just so inspirational, meaningful, and just amazing.
"We just wanted to put something in the world and hoped people would embrace it."
The event was first organized in 2016 to give pizza lovers the chance to get together and create a community, according to the founder.
He has previously described the event as a 'labor of love' and admitted that he doesn't consider himself to be a pizza expert.
And Pizza Summit's team takes care to never disappoint, always go above and beyond the food similar to that of Chicago's last smoking bar, which goes way beyond the beer.
This year, visitors will also be able to have a go in the pizza-themed photo booth, visit a pop-up 'Pizza Museum' and shop for pizza-themed merchandise such as unique hot sauces, T-shirts, and coffees.
A silent charity auction is set to take place for the First Responders' EMWQ Fund which provides an annual gift to the neediest widows and orphans of the Chicago Fire Department.
Tickets are priced at $45 each, which makes for a pretty good deal if you're a pizza superfan – just make sure to arrive with an empty stomach!
Each adult ticket also comes with three beer tickets to help wash down the carbs, and a commemorative plate.
Organizers are warning the public to snap up their tickets quickly, as it is predicted that the event will sell out again.
Purchase now via the Do312 website.