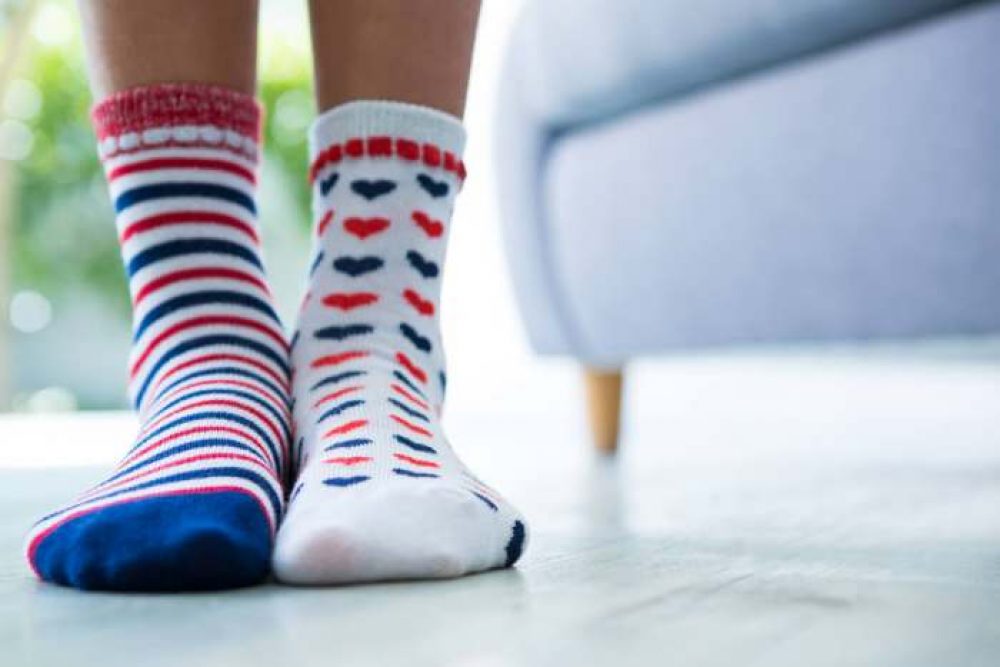 Last update was on: June 4, 2023 8:12 am
STRETCHY: Fits shoe 6-12 (sock size 10-13)
SELECTION: 12 Different Alcoholic Beverages Styles With Different Stunning Trendy Colors As shown in The Picture, Match any Outfit on your workday or special-event
PARTY VIBES ONLY: Red Wine Socks pairs, Bottles and glasses full of red wine on black socks, fun martini-prints, grapes scattered, Let's raise our glasses. Cheers!
TOP RATED GIFT: These socks make a great WEDDING GIFT for GROOMSMEN, friends, husbands, teachers, and beyond for any occasion! This present is going to have everyone on a high!!
Review
If you or your groomsmen plan to get a little boozed at the after party or during the ceremony, why not give clues of your intentions with these hilarious novelty dress socks patterned with margaritas, wine glasses, martinis, cocktail olives, and beer steins? Their themes, patterns, and dashing colors are just the perfect way to liven up your wedding day get-up and add a touch of fun to your big occasion.
A put-together groomsman suit or tuxedo should generally be a traditional classic, especially worn in a formal wedding. But traditional doesn't have to mean mundane or too pedestrian. Small accessories such as pocket squares and ties, as well as lesser-seen items like socks, provide the groom with an ideal opportunity to have a bit of fun and breathe more life into an otherwise bland outfit.
In particular, colorful and patterned socks have become a great way for grooms to add a pop of color and a little of their personality to their dressier wedding outfits. Colorfut is a fast-growing clothing brand with the mission to use hilarious designs to help people showcase their senses of style.
From fun prints and stripes to polka dots and even martinis, you will find a plethora of fun and exciting sock designs for your groomsmen at wallet-friendly prices. The good thing about Colorfut's socks is that they are available in 12 different alcohol-themed designs with a variety of trendy colors and color schemes. In other words, there's something to match your wedding look and décor.
Aside from your wedding, your pals can wear these socks anywhere. They can use them to liven up their office, home, or everyday attire. Or perhaps wear them casually with their favorite chinos, sneakers, or jeans. Wherever fun is to be had, these socks will fit the bill!
These dress socks are particularly popular on Amazon for the stunning gift box they come in. Thereafter you can use the gift box as a sock organizer in any of your drawer chests or nightstands. More importantly, they make an amazing wedding present for your best man, groomsmen, friends, or beyond for many other occasions, including birthdays, anniversaries, engagements, and much more. You can rest assured this perfectly-wrapped gift will earn you more friendship points.
Style aside, these socks offer a nice stretchy fit that ensures that they stay put from your first step to the last dance of the night. With a moderately reinforced heel and durable toe, they are built to last longer and stay stylish at par with some of the best dress socks on the market. Expect the one size to fit most adult shoe sizes, from 6 through 12.
Reviewers rave that these cotton dress socks are sartorially bold and jazzy yet functional and offer all-day-long comfort. Most of them claim that they have been urged by the friends to wear them in subsequent events. They are well-packaged and presented that one reviewer "hated to disturb them." It can't get better than that!
What we liked
A ton of colors, patterns, and designs – Mix and match your groomsmen outfits with several different booze-inspired patterns, including beer steins, cocktail olives, bottle & glasses, red wine, scattered grapes, and martinis.

Affordable price – It's rare to find socks that offer fun, fit, comfort, and quality for fewer than 2 bucks per pair

Superior construction – Thick blend cotton is excellent wear for colder weather, while synthetic fibers help wick away moisture and keep the feet cool & dry during warmer weather.

Stylish look – Offers nice patterns with bright colors that complement bold wedding pants and suits.
What could improve
No toned-down neutral colors to match strictly formal outfits