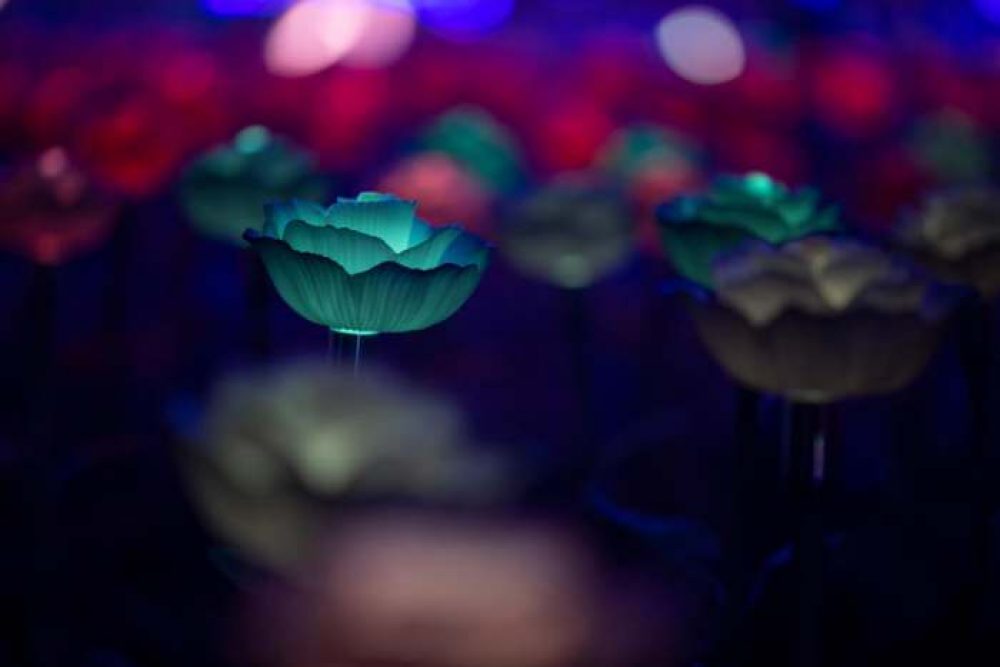 Last update was on: June 2, 2023 1:46 pm
It's getting close to that time of the year when you have to find the perfect gift idea for a special woman in your life. Whether for your mother, grandmother, sister, wife or all of the above, you know they deserve the best – after all, they always supported you in the times you most needed support.
Whatever your preferences are on the gifting matter, our list of best Valentine's Day presents for her is created to help you find what you're looking for, regardless her taste or preferences.
And if you and your partner are passionate about celebrating Valentine's Day, you should consider offering her an original and romantic gift like LIWUYOU 3D Rose Crystal Music Box.
We live in a hectic world when sometimes it is hard to put aside some time for romance, so Valentine's Day is a nice opportunity to celebrate such pure sentiments as love and fondness. It's a huge blessing and a tremendous joy to share a day that is all about love with your wife or romantic partner – but share your thoughts and feelings with the people you feel brought kindness into your world – your family members and caring friends too.
LIWUYOU 3D Crystal Rose can be a great gift for Valentine's Day. With a beautiful design and unique technology, this item can bring to life any corner of your home while putting a big smile on your beloved's face.
We often use flowers to communicate feelings and messages. Sometimes a specific flower or color will trigger a memory, special event or delicate meaning, and gifting flowers can feel so personal. A rose will always be an unmistakable expression of love, its meaning entwined with deep emotions and passion.
Wouldn't it be great to give a flower that lasts for a long time, bringing your beloved happiness and comfort when they see it. The LIWUYOU 3D Crystal Rose can do that for you. The advanced laser carving technology will offer you a never fading 3D rose that can be kept forever.
The K9 crystal inspires purity and luxury, and is a great addition to your home décor, regardless of where you decide to place it. The crystal is illuminated in a variety of colors, creating a warm and inviting atmosphere. You can choose from four colorful LED lights–gradient red, yellow, blue and green, all providing a precious touch to the rose and crystal structure.
Contributing to the beauty of this gift, the base of LIWUYOU 3D Rose enchants you and your loved one with 18 non-replaceable music tracks, like: Castle in the sky, Canon, Rain Mark, My heart will go on, Yesterday Once More, Tomorrow I Want to Marry You, See the Sea Town, or Romeo and Juliet. The musical base uses 3 AAA batteries or a USB power jack to operate and has three options of control: music + luminous + rotating, turn off, and mute + luminous + rotating.
As an alternative, your LIWUYOU 3D Crystal Rose's base can be updated to an advanced Bluetooth base, which allows you to download music to the 2G memory card by yourself. This is a fantastic way to personalize the gift with special songs and tracks that have great meaning in your relationship.
The Bluetooth base is provided with extremely easy to use buttons and controls: a USB power jack, music and lighting control similar to the one on the simple music base, playback control, TF slot card and remote control receiving port. The remote control grants you a comfortable experience, being set with useful operations like switch, pause/play, volume, mute, next song or mode change.
LIWUYOU 3D Crystal Rose and Musical Box can be the ideal way to impress your special lady. While the magical rose is a truthful witness of your love, the bottom of the crystal is engraved with "I love you". This can be a fantastic way to show your commitment and to show your loved ones how much you adore them.