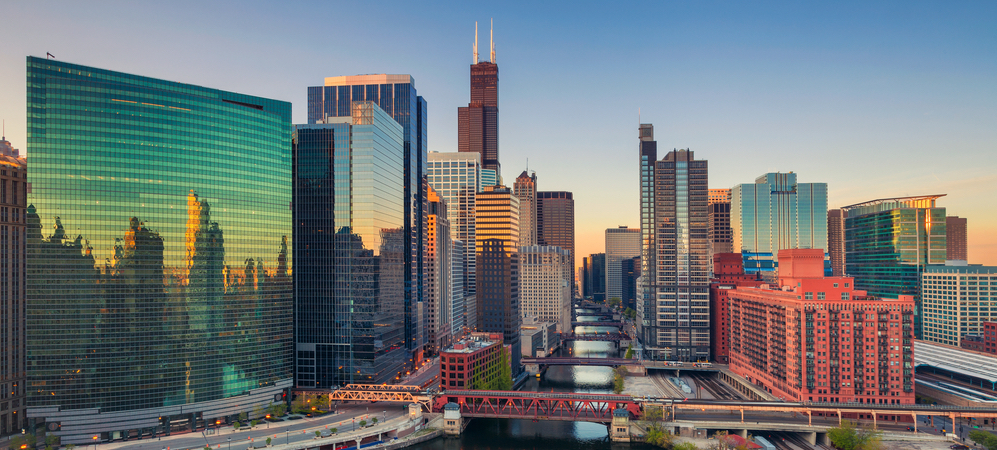 A consulting firm is a business whose experts advise an individual or an organization in order to solve industry specific problems, improve their business strategy, and generate growth. Management consulting advisors are trained in a variety of disciplines including IT, finance, human resources, social media, and marketing.
According to data provided by PitchBook, there are currently 47 US tech startups that have reached unicorn status in 2018, meaning they're valued at $1 billion or more. And while their success can be attributed to a number of different factors, working with a small army of consulting experts played an instrumental role in their journey to the top.
Sifting through hundreds of consulting firms in Chicago and finding the one that caters to your specific needs can be a painfully slow and frustrating process that will only stall your growth.
We're here to help.
In this article, we've compiled some of the top local consulting firms in Chicago, broken down into four main categories: emerging technologies, marketing, public relationships and social media.
Emerging Technology Consulting Companies in Chicago
You can't even begin to fantasize about building a world-class company without first learning how to implement emerging technologies.
Instead of having your employees pick up the phone to chat with customers, you could let chatbots do most of the work. After all, 69 percent of consumers prefer chatbots as the primary mode of communication for customer service.
Maybe your sales have come to a screeching halt and you can't figure out why. Big data analytics can help you harness the data you already have – from surveys, focus groups, interviews, online chats, or video logs – and turn it into actionable steps to increase sales prospects.
Whether you're a retailer or a health practice, analytics will tell you all about your customers' needs and satisfaction, so you can deliver exactly what they expect.
If you're looking to join the big leagues of highly successful companies, you'll need to start using artificial intelligence (AI). Top-performing companies are more than twice as likely as their industry counterparts to use the AI for marketing and 84% of businesses say AI will enable them to stand out from the competition.
Among other things, AI application can automate recruiting and supply chain processes, assist with cybersecurity defense, and identify patterns in data to create business value.
As amazing as they are, emerging technologies can be a hard to grasp concept.
These next three companies have the resources and the talent to help you figure out what emerging technologies you should invest in this year.
Digital Authority Partners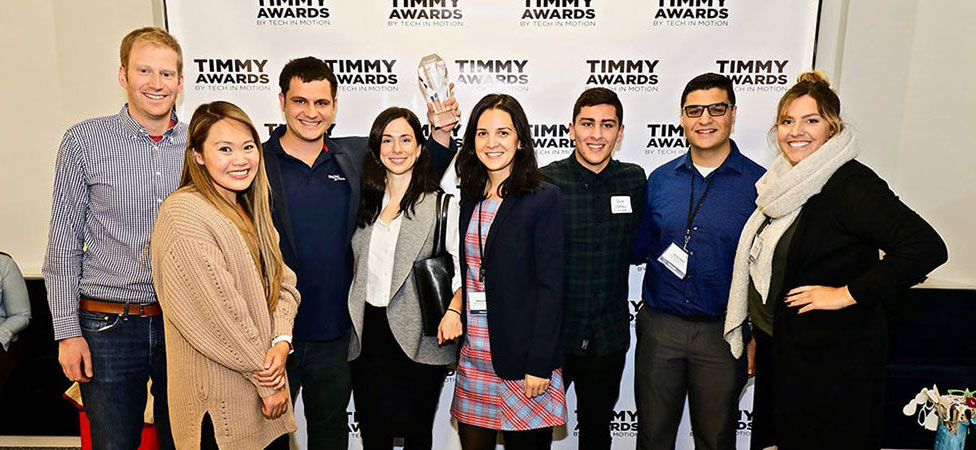 222 W Merchandise Mart Plaza #1212, Chicago, IL 60654
Phone: (312) 600-5433
Founded: 2015
CEO: Codrin Arsene
Top Clients: Athenahealth, Omron, Dolbi, Fortinet, Kroger, Sigos.
Expertise: Digital Strategy, UX/Design, analytics, and development.
Named Chicago's 2018 'Best Tech Workplace for Diversity' workplace, Digital Authority Partners (DAP) is a digital strategy and product development agency that helps enterprises with their digital transformation initiatives and maximize the visibility of their brands in the digital space.
DAP has an army of specialists in Artificial Intelligence (AI), UX/Design, product development, marketing, and analytics. In a nutshell, the agency uses technology to build new processes, software and systems that solve day-to-day problems companies have.
The company coaches businesses on how to implement voice technologies, artificial intelligence, blockchain, and virtual reality to slash their operational costs and boost ROI. DAP's main industries are healthcare, financial technologies, and government. In 2018, DAP launched Healthcare Weekly, a news website dedicated to executives in the private and public sectors who aspire to revolutionize healthcare from within.
MXO TECH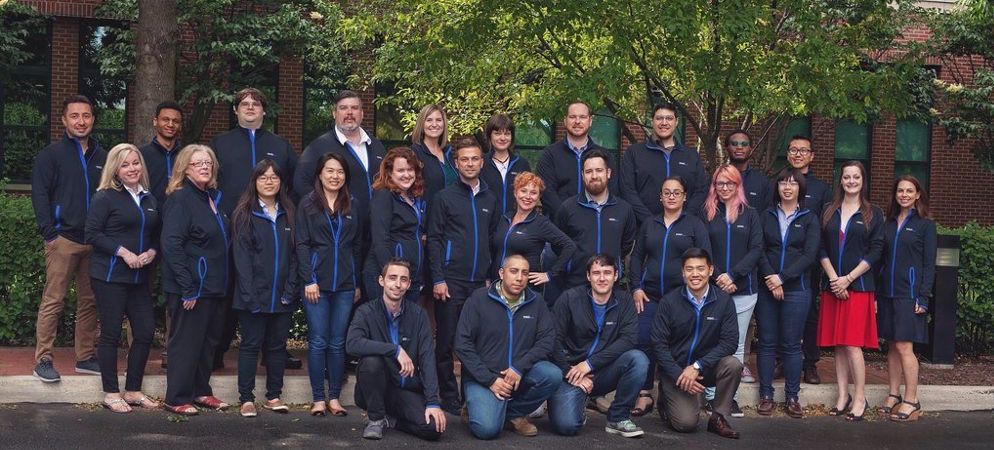 1101 W Adams St Ste A, Chicago, IL 60607
Phone: (312) 554-5699
Founded: 2005
CEO: Joanna Sobran
Top Clients: American Dental Hygienists' Association (ADHA), American Physician Institute, Home Carpet One, Crown Mortgage, Rockwell Partners, Biofoam
Expertise: Managed IT services and custom software applications.


MXOtech is a technology consulting company that solves business technology problems for healthcare, utilities, manufacturing & distribution, professional services, and construction companies.
An "IT concierge for clients," as MXOtech calls itself, the agency boasts a 98 percent client retention rate and delivers technology services ranging from Managed IT Services to Custom Web Development and System Integrations. Their engineers and developers help companies not only protect their data with a safe backup technology, but also scale up with high-end servers, software programs, and applications.
If you're a business owner struggling to meet compliance mandates, eliminate paper processes, or implement business workflows, MXOtech is more than equipped to help you. What's even more unique about MXOtech is their hiring practice: 40 percent of their employees are women.
SWC Technology Partners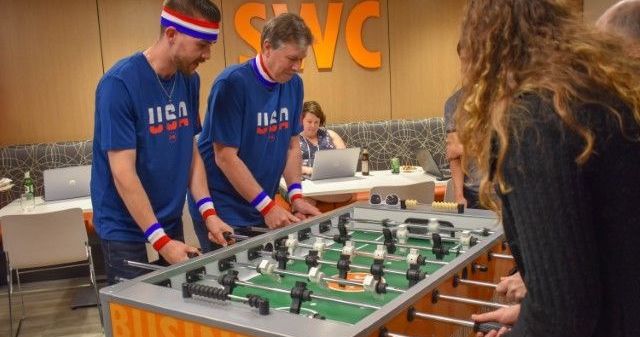 1420 Kensington Rd Ste 110, Oak Brook, Illinois
Phone: 630-572-0240
Founded: 1980
CEO: Bob Knott
Top Clients: Morton College, HAVI Group, Mazzeta Company
Expertise: Managed IT services and custom software applications.
SWC Technology Partners is an IT consulting agency catering to small and mid-sized organizations. The company helps customers leverage cloud technologies to enable innovation and business growth.
Named as one of Chicago's "101 Best and Brightest Companies To Work" for ten consecutive years, SWC is capable of managing a project's full lifecycle from infrastructure and architecture, to engineering, customization, front-end design and development. The company prides itself in offering a variety of services such as mobile app development, technology training programs, SEO strategy, and security solutions.
Their website is jam-packed with engaging blog posts about all things IT-related, so you can make a truly informed decision. The company gets major points for being completely transparent about who their clients are and how were they able to help, including two interesting examples showcasing emerging technologies. The Chicago Symphony Orchestra's SQL server upgrade which led to a better user experience and the Old Second Bank's adoption of a machine learning model to predict customer behavior and improve their marketing strategies.
Marketing consulting companies
Finding the perfect local digital marketing partner can be as challenging as finding your soulmate. That might be an exaggeration, but only because we want you to understand what a pivotal role marketing is playing in today's world. 
There are so many ways a marketing consultant can help you, but digital advertising might be top of the list. A marketing expert will make sure your online ads get in front of targeted audiences, on the right channels, at the perfect time and packaged in a way that's too appealing to turn down.
Content marketing is another sought-after service. According to the 2018 Content Marketing Institute Report, 56% of companies in America outsource their marketing functions to third party agencies. Every piece of content coming from your company, from blog posts to whitepapers, infographics, and banners all add to your overall brand story and impacts the way the world perceives you.
Perfectly executed marketing content can turn customers into brand ambassadors who not only will continue to buy your products and services for years to come, buy they will happily spread the word about them without asking anything in return.
These Chicago-based marketing consulting companies can help you successfully launch and market any digital product you have built.
ComboApp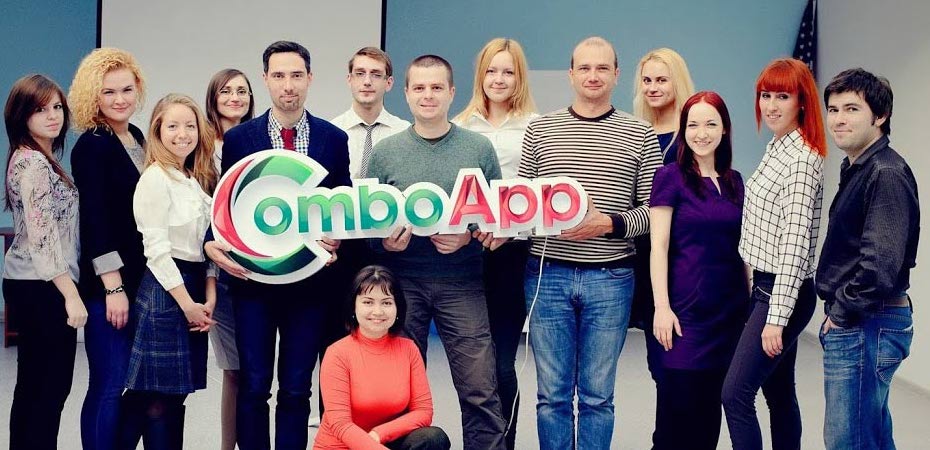 233 S Wacker Dr # 9390, Chicago, IL 60606
Phone: (773) 305-0886
Founded: 2009
CEO: Vadim Chernega
Top Clients: Mobisystems, Polaris Office, Intel, Tegna, SeaWorld
Expertise: Mobile marketing and PR.
ComboApp is a mobile marketing and PR agency focused on helping companies monetize their apps. If you're considering developing a mobile app or a wearable device, ComboApp can turn your vision into reality.  Not only does the company handle everything from marketing analysis to product strategy, design, and launch, but it also ensures media coverage as a way to increase brand awareness and maximize the number of downloads.
With over 800 projects to their name, ComboApp accommodates a wide range of clients from industries like healthcare, retail, travel, education, and media. Over the years, the agency helped physicians and patients connect across digital platforms via chatbots, developed mobile apps for banks and retailers, and created instructional coaching tools for schools.
As a marketing partner for SeaWorld's, ComboApp was in charge of launching its newest kid-friendly portfolio of educational mobile apps to an oversaturated market segment. Not only did the SeaWorld app have a 30 day user retention rate 22% above market average, but the agency managed to draw tens of thousands of views and clicks on the SeaWorld's social media platforms.

CMI Media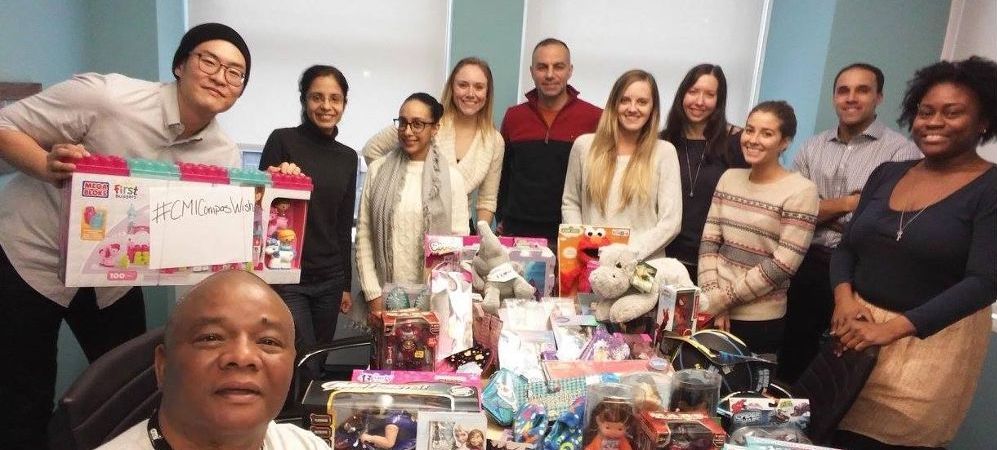 222 W. Merchandise Mart Plaza Suite 250, Chicago, IL
Phone: 646.840.0717
With headquarters in King of Prussia, Philadelphia.
Founded: 1990
CEO: Stan Woodland
Top Clients: Abbott, Bayer Healthcare Pharmaceuticals, Johnson & Johnson.
Expertise: Pharmaceutical brand management and medical publishing.
In addition to being a media resource for the world's leading healthcare companies pharmaceutical, CMI specializes in marketing for healthcare clients. The agency, which has offices in King of Prussia, PA; Parsippany and Cherry Hill, NJ; Chapel Hill, NC; Chicago and New York, currently creates strategic marketing plans for 170 brands, including pharma manufacturers.
CMI boasts partnerships with premium healthcare publishers and a one-of-a-kind planning tool, called ByDoctor, that enables its statisticians, analysts, and market researchers to anticipate the most efficient ways to reach audiences.
IDM Brand


152 W Huron St, Chicago, IL 60654
Phone: (847) 491-0308
With headquarters in Santa Monica, California
Founded: 2000
Co-founder: Alannah Sandehl
Top Clients: Amazon, Mayo Clinic, Lifeway Foods, Rotary International, Luxe Home, Black & Decker, Laminart.
Expertise: Brand development, web and mobile app development, and social media strategy.
With offices in Chicago, Los Angeles, and Naples, the IDM Brand has designed marketing campaigns for leaders in the interior design, health and wellness, education, e-commerce, finance, and retail industries. From strategy and brand development, to execution, the agency assists clients looking to build a strong online presence. In 2016 and 2017, for instance, IDM Brand partnered with Kellogg Innovation Network's (KIN) annual summit, to provide real-time participation in the summit via social media platforms.
PR consulting companies
It's not surprising that 75% of marketers plan to increase spending on PR over the next five years. Public relations and advertising services come in handy at every stage of your company's growth. Building a strong brand image and ramping up your promotional activities will ensure you stand out in a crowd of local competitors and generate sales.
Attracting investors for your startup or increasing your prospects list becomes effortless when you're covered in renowned media outlets. And establishing your business as a thought leader with the right PR strategy will make you irresistible to top talent.
We know you can't do it all yourself, so these three three Chicago PR companies will go the extra mile to turn your PR goals into reality.
Greentarget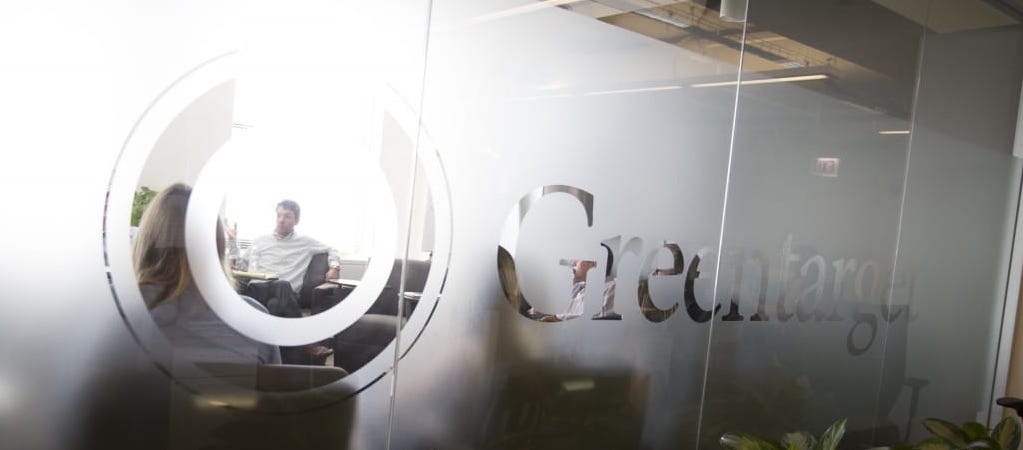 141 W Jackson Blvd #3100, Chicago, IL 60604
Phone: (312) 252-4100
With offices in New York, London, Los Angeles and San Francisco
Founded: 2004
Founders: John Corey & Aaron Schoenherr
Top Clients: Brown Rudnick, Carbon Black, TransMed Systems.
Expertise: Enhance reputations, building relationships with influencers, and positioning.
Greentarget is a strategic public relations firm that works exclusively with business-to-business organizations. The agency delivers a unique mix of earned media, content strategy, analytics, digital, and special situations counseling.
With founders Corey and Schoenherr former communications strategists for high-profile law firms, the company has an extensive knowledge in the legal space. The agency's seven-step Client Engagement Process involves identifying the issues and creating a plan, before launching into what the company calls an "aggressive implementation."
Greentarget prides itself on helping executives forge strong relationships with journalists and teaching them how to spin less than ideal situations into opportunities to create conversation around their brand. Besides their full-time employees, the Greentarget has the advantage of working with a network of marketing, graphics, technology, new media, and communications professionals.
Finn Partners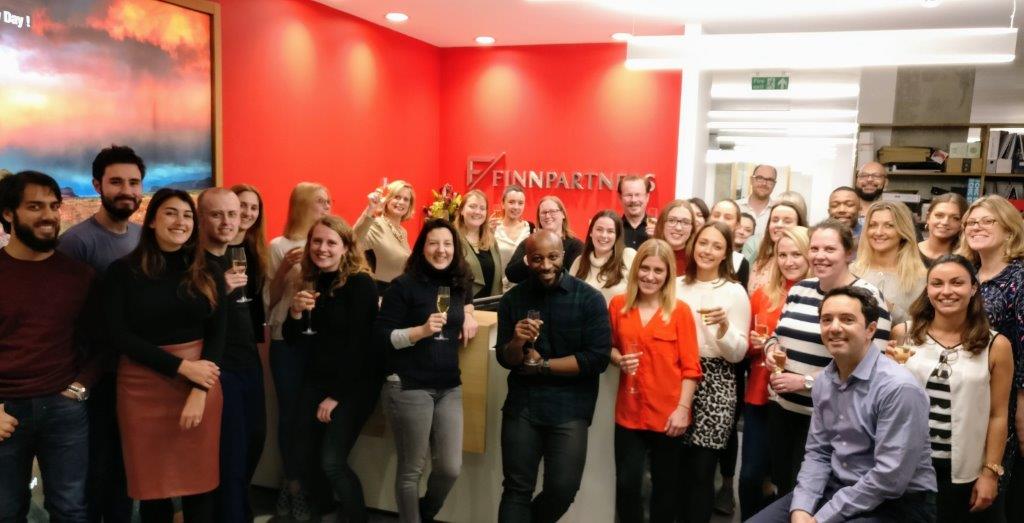 625 N Michigan Ave #2300, Chicago, IL 60611
Phone: (312) 644-8600
With headquarters in New York and 16 offices all over the word, in major cities like Los Angeles, Frankfurt, London, Jerusalem, Paris and Shanghai
Founded: 2011
CEO: Peter Finn
Top Clients: Allianz, Equinix, Carnegie Mellon University, Jamba Juice, Crystal Cruises
Expertise: Crisis communication, B2B marketing, community relations, consumer marketing, corporate communications, and corporate social responsibility.
Named "Best Midsize Agency" in 2015 and "Best Agency to Work For" in 2013, Finn Partners has earned its reputation as a leading communications agency. From arts and education to entertainment, heath, financial services and even publishing, the company is well-versed in a slew of industries.
Considered to be one of the fastest growing independent public relations agencies in the world, Finn Partners' Chicago-based experts live and breathe PR.
Maybe your needs are more simple like creating a website and producing quality content that will get you noticed. Maybe you need support in shielding your brand from a potential crisis, driving attendance at your next big event or designing a digital campaign to increase social buzz around your business. However small or big your challenges, Finn Partners can tackle them.  
APCO Worldwide in Chicago

30 S Wacker Dr Suite 1270, Chicago, IL 60606
Phone: (312) 440-8686
With three headquarters in Washington D.C., Hong Kong, and Belgium and 30 offices in major capitals throughout the Americas, Europe, the Middle East & Africa and Asia Pacific regions.
Founded: 1984
CEO: Brad Staples
Top Clients: Dell, Ebay, IKEA, Honda, World Government Summit, Walmart, Microsoft
Expertise: Public affairs, reputation and crisis management, opinion research, and corporate responsibility.
One of the largest privately owned PR firms and strategic communications consultancies in the world, APCO Worldwide serves all types of organizations, with a focus on healthcare, energy, and tech, as well as food and retail industries.
Its top notch crisis experts, including former journalists and lawyers, helps CEOs or a high profile individuals navigate reputational challenges, investment opportunities, and crises.
APCO Worldwide's main assets? Its proprietary tools. APCO's "Emergency Response," for instance, consists of a team of highly-trained professionals who are ready to respond within 60 minutes to material crises such as spills, derailments, fires, mine emergencies, crashes, or hurricanes. Their "Return on Reputation" is another impressive asset, in the form of a research model that calculates how a company's reputation will impact business outcomes.
Social media consulting companies
As a local business, staying visible and relevant within your community is imperative for long-term success. But this can only be achieved through a multifaceted social media marketing approach.
Constantly posting on your social media accounts, creating engaging content, optimizing your website for local searches, figuring out the best platforms to place your ads on, staying on top of your negative reviews, while also tending to day-to-day business operations can be a tall order.
In a time when 97% of users search online to find a local business and 86% of consumers read reviews for local businesses, investing in SEO services is the best way to survive – and thrive – in the digital age.
These social media Chicago companies make for a trusted marketing partner.
Perfect Search Media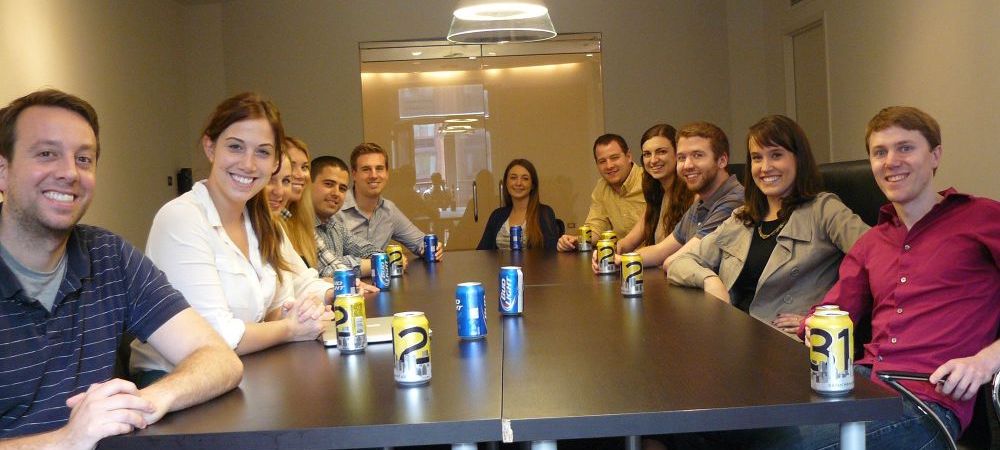 12 E Ohio St #400, Chicago, IL 60611
Phone: (877) 655-8227 .
Founded: 2010
CEO: Ajay Pattani
Top Clients: Columbia University, New York Film Academy, Dylan's Candy Bar, Stage Stores.
Expertise: Search and social media advertising, Amazon advertising, mobile advertising, SEO, digital marketing for higher education and e-commerce.
Specialized in digital marketing for higher education and e-commerce, this Chicago-based agency was recognized on the Inc. 5000 list of America's fastest-growing companies in 2017. Besides services like paid search, social media advertising, display advertising, Perfect Search Media offers Amazon Advertising.
If you're an e-commerce site, the agency will take care of your advertising strategy on Amazon by creating sponsored product ads, customizing your Storefront page and help you reach relevant audiences. The agency is also a Premier Google Partner, meaning Google vouches for Perfect Search Media to manage AdWords accounts.
Successful client stories include Columbia University, which the agency helped achieve an over 89% increase in conversions for their online Master of Social Work programs using SEO techniques and A/B testing for ads and landing pages optimization.
RevLocal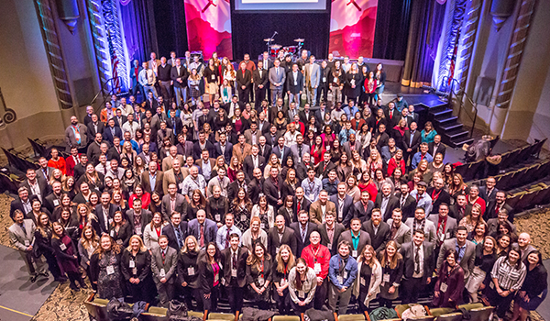 111 W Jackson Blvd #1700, Chicago, IL 60604
Phone: (847) 786-6984
With headquarters in Granville, Ohio, and offices all across the U.S.
Founded: 2010
CEO: Marc Hawk
Top Clients: Kitchen Tune-Up, Ablak Holdings, Sky Zone.
Expertise: Digital marketing, local search marketing, review and reputation management, paid advertising, and social media content.
Another Premier Google Partner, RevLocal is on a mission to help local businesses and franchises build a better online presence.
RevLocal's clients include health professionals, insurance companies, restaurants, hotels, banks, and more. If you're a small business struggling to stay relevant in the digital age, the agency is can locally optimize your website and create a personalized social media strategy to boost search engine rankings and make it easier for local customers to find you.
In addition, Revlocal can manage your online reviews and generate sales with paid advertising. Recently, RevLocal, announced an integration with Amazon's Alexa, which optimized client listings for voice searches. In other words, local consumers who ask Alexa to search a specific company or service will have an easier time finding RevLocal's clients.

Matchnode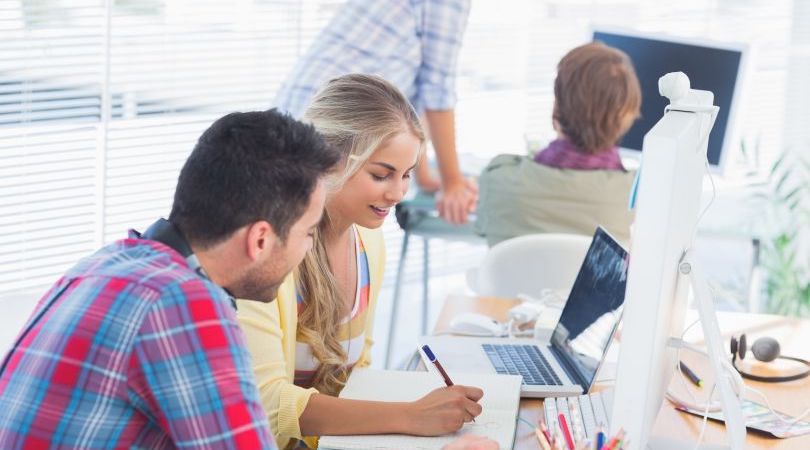 318 W Adams St, Chicago, IL 60602
Phone: (312) 283-3703
Founded: 2012
Founders: Brian Davidson, Chris Madden and Dan Putt
Top Clients: Indiana University, Lending Tree, Byline Bank, New Balance Chicago.
Expertise: Pay-per-click advertising, Google Adwords, Google Analytics, Facebook advertising, conversion tracking, and strategy creation.
From brick and mortar retail stores to high growth companies, this local agency promises to help businesses increase their ROI through digital marketing campaigns that leverage the Facebook Ads platform, Google Analytics, and KissMetrics.
One important client Matchnode helped achieve tangible results is Dabble, which offers in-person classes throughout the U.S. from cooking, woodworking, to wine tasting and yoga.
Matchnode ran multichannel online campaigns to introduce both potential and past customers to new classes and reached untapped audiences using Facebook Audience Insights.
The result? Dabble's monthly ticket purchases doubled in one month and their website had a 50% increase in weekly visitors. Matchnode also created a holiday deal promotion for a fitness chain with Chicago locations called The Dailey Method, which lead to a 23% jump in holiday sales.
World leading companies are living proof that bringing outside talent is the most cost-effective way to scale up fast.
Consultants offer more than advice.
Their strength lies in the variety of companies and industries they worked with. Their out-of-the-box thinking helps them spot intricate problems you didn't know you had, but were holding you back from expanding. Be it an outdated software, compliance issues, bad SEO practices or a lack of brand identity, consultants will assist you in solving those issues, while also empowering you with the tools you need to resolve them in the future.
You may also be interested in reading:
Best Marketing Agencies in Chicago You'll Want to Work With TODAY
2019 Best Creative Agencies In Chicago That Will Propel Your Brand Into The Future