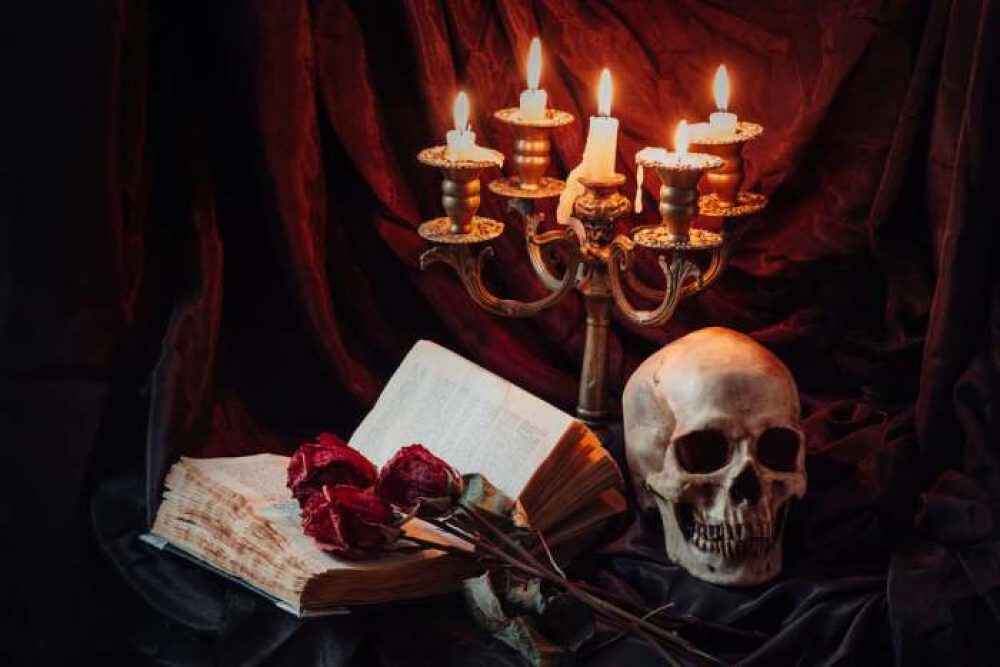 Windy moors, shadowy hallways, dark romance, haunted bungalows … gothic romance novels have everything you could ever dream of in a story of love and terror. Their brooding tales will shock you out of your comfort zone – but they are so delightfully beguiling you may well desire to remain in their worlds of fear forever.
Reading gothic romance literature is our favorite way to relax and explore their eerie stories. And, if you're like the best of us, you probably love how the genre plays strongly on intense emotion and picturesque scenery, pairing romance with death, and pleasure with terror. It's a genre defined by contrast, as it marries elements of the supernatural, horror, and dark romance.
Not sure what to read next? We've curated a list of the 19 best gothic romance novels worth reading right now. Some of these books are more gothic than others, but have one thing in common: they're all enthralling page-turners ready to scratch your gothic romance itch. Be sure to check out our other top picks for the best political thrillers and action novels.
1- Hiraeth by Sabina Lungeanu (2020)
Amazon
Sabina Lungeanu's ambitious debut novel Hiraeth takes the gothic to a maddening, operatic place of haunting horror, drama, and mystery. And let me assure you that you've never read anything quite like it. This poetic gothic romance is set on the rugged Scottish coast at the turn of the 20th-century.
It picks up from the tale of Larkin, a 12-year-old boy hell-bent on finding out the whereabouts of his absent sailor father, whom he somehow knows very little about. To make matters worse, his mom is not too keen on revealing more about his dad. At first, the novel switches back and forth between the interconnected stories of Larkin and the new father on the verge of a mental breakdown.
The tale soon spirals into a nearly metaphysical quest, one where the author explores the themes of death, dealing with past demons, and self-discovery. This is what makes Hiraeth such a deliciously dark gothic romance story that will please any fan of the subtle and steamy macabre.
2- Mexican Gothic by Silvia Moreno-Garcia (2020)
Amazon
From the multi-award-winning Mexican Canadian author, Mexican Gothic uses themes reminiscent of the classic gothic romance novels from the 1950s. In fact, the tale itself is set in the mid-20th century. The novel follows the story of Noemí Taboada, a young socialite-cum-tour-guide who unearths the disturbing secrets of the High Place, a gorgeous, old manor tucked away in a remote mining village in 1952 Mexico.
Noemí makes a frantic journey to the manor after receiving a panicky letter from her newly-wed cousin pleading for rescue from certain peril. Mexican Gothic reads with the punch of an excellent feminist fantasy; all while ingraining what you love about Silvia's 2019 New York Times bestseller Gods of Jade and Shadow.
The gothic themes and tropes used in this title – nightmares, superstition, darkness, horror, isolation, and frame narratives – are classic. But don't let that fool you; fans of gothic literature and science fiction will love that the novel is fresh and amazingly readable yet nightmarish and visceral. This gothic thriller tackles the themes of eugenics, feminism, capitalism, colonialism, and how all bind into the family ties.
3- Haunting of Brynn Wilder by Wendy Webb (2020)
Amazon
If you're looking for a fantastic gothic romance novel that won't shock you to the core will horror and fright, you've just found it. From the Amazon favorite author of Daughters of the Lake, Wendy Webb's Haunting of Brynn Wilder is a spellbinding tale of death, romance, and a woman on the journey to rediscover herself.
The novel starts off with the recently-bereaved Brynn Wilder's visit to the quaint tourist town of Wharton on Lake Superior. She's here to forget about her loss, reset, and perhaps get away from it all. She finds a comforting company in her fellow lodgers, including heavily-tattooed and charmingly handsome Dominic, the soft-spoken inn owner LuAnn, and the old fragile Alice.
But things go awry when Brynn discovers an unsettling secret about the lodge and its seemingly friendly inhabitants. Webb tackles the theme of death and grief brilliantly, exploring how they affect us in different ways.
4- Widow of Rose House by Diana Biller (2019)
Amazon
Widow of Rose House is a beautifully romantic first novel by Diana Biller. It's set in 1875 New York City and features Alva Webster, a resilient, resolved, and fearless woman who is ready to start over and find true love again. This beguiling story of the American heroine is sure to delight any fan of historical and gothic romance.
After 3 grueling years of being ridiculed by the press for leaving her abusive husband, Alva returns to New York to rebuild their decrepit Hyde Park manor called Liefdehuis and perhaps restore her reputation while at it. But soon Alva discovers she has a bit more than she can chew, as there are rumors that Liefde Huis is haunted.
Not believing in ghosts, Alva turns down help from Liefde Huis, a charming, intelligent, and much to her chagrin, handsome electric engineer. Unfortunately, he's the only viable help available given her smeared name. Together, the duo explores not only the haunting secrets pestering the mansion but also the hot chemistry brewing between them. This is a dark romance novel with gothic charm and lots of humor.
5- Sumerian Curse by Leigh Anderson (2018)
Amazon
After the tragic death of her mom, Evelyn Crowley joined her father on his voyages to the Persian Gulf where he sought lost treasures. These expeditions helped Evelyn become an avid translator of Ancient Sumerian, Greek, and Arabic at a tender age. Sadly, his father dies in an accident in Persia, so she must return to London.
As a volunteer at the British Museum, a decade later, she receives a bizarre letter, asking her for her help translating an old book allegedly owned by Lord Craven and written in ancient Sumerian. Despite warning not to accept the task by the museum supervisor, Evelyn travels to Carnarvon Castle, where she discovers the request was not made by Lord Craven, but his charismatic and handsome son, Alister Shaw.
It's a big quagmire for Evelyn Crowley. Will she decode the book and learn its horrifying secrets before a past she yearns to forget creeps back? Or will she get lured by Shaw's charming attractions? Sumerian Curse is as spellbinding as it's enchanting and terrifying.
6- The Governess by Camille Oster (2018)
Amazon
From the bestselling author of Gamble, Unlikely Savior, and Material Gift, The Governess by Camille Oster is the blueprint for the classic Victorian gothic romance. It narrates the mind-twisting tale of Estelle Winstone who receives a response to her application for the position of governess in Hungary.
Going beyond England had not descended on her when she got the reply. The fact that she'd have to make a long trip to Hungary sends chills down her spine. That she would have to meet a shadowy count that would employ her as a governess almost wrecked her nerves.
With zero knowledge of the local language, Estelle found her new home tucked away in the rugged mountains where famished wolves that roam outside the mysterious castle marred a haunting history of death and tragedies. Is Estelle cut out for the task ahead?
The Governess has captivating and baroque-style prose, even though it reads like a great mystery novel. You will love Camille's fast-paced and historical writing style. This is definitely one of the best gothic romance novels of recent times.
7- Essex Serpent by Sarah Perry (2017)
Amazon
Sarah Perry's second novel, Essex Serpent is an enchanting novel that has won the hearts of gothic romance lovers and numerous awards, including Waterstones Book of the Year, British Book Awards Fiction Book of the Year, and Costa Book Award. The odd friendship between a devout vicar and the scientifically-minded widow Cora Seaborne sets the stage for this engrossing nineteen-century tale full of character, plot twists, and squirming bugs.
Feeling freed by the death of her husband, Cora escapes to the little-known coastal town of Essex, accompanied by Francis, her nosey 11-year-old son, and Martha, their nanny. They hope to enjoy the laid-back life, fresh air, and a chance to start over, but they are confronted by the rumors that the legendary Essex Serpent, a beast that has not been spotted for almost three centuries, has returned.
Essex Serpent is Perry at her best. She doesn't focus on the community in crisis or the gothic horror at hand. Instead, Perry dwells on the individuals and their connections, as well as their inquisitive minds and aching hearts. This makes for a lovely, brilliant, and emotional read that'll leave you yearning for more.
8- The Bourbon Thief by Tiffany Reisz (2016)
Amazon
The Bourbon Thief is a marvelous addition to the southern gothic romance canon. From the author of Mills & Boon and The Original Sinners, the novel weaves a tale of family scandal, dark romance, revenge, and betrayal like you have never seen before. The reader will know if they can take some of the betrayal, steamy romance, and slander of this novel from the very opening chapter.
After a night of steamy romp with a mysterious woman, Cooper McQueen wakes up to find that his precious million-dollar bottle of bourbon is gone. The person who is suspected to have stolen it is none other than Paris, the beautiful stranger she spent the night with, but she claims the bourbon is rightfully hers. Well, the label on the bottle indicates that it is the property of the former owner and operator of Red Thread Bourbon distillery, the Maddox family.
In The Bourbon Thief, you will love how Reisz delivers this dark, emotional, and captivating story. Her superb writing style and enthralling prose won't fail to captivate and impress any lover of southern gothic literature.
9- Secret of Willow Castle by Nathaniel Burns (2014)
Amazon
Any fan of historic gothic romance novels will flip over Nathaniel Burns' Secret of Willow Castle. There's a tapestry of gothic running in the genre of historical fantasy, which may be where this novel will feel right at home. The secret of Willow Castle follows Rebecca Lennox, who has just been proposed to by Sir Montague Chastain.
She says yes, hoping that it'll free her from the chains of abject poverty. However, her new home is a labyrinth of dark and haunting secrets. And there's a chance for a forbidden romance with Mervyn, her new husband's cousin. While she confronts her husband's mysterious intrigues and her romantic feelings for Mervyn, it dawns on Rebecca that her only way out is to unlock the secrets of Willow Castle.
Any gothic fan will appreciate Nathaniel's dark humor and brutal commentary on good versus evil. The novel has everything you'll ever want from a gothic romance book – the scary haunted castle, the devilish villain, and the beautiful heroine.
10- Short Life of Sparrows by Emm Cole (2014)
Amazon
Emm Cole's The Short Life of Sparrows is a gothic tale of romance with a sprinkle of intrigue and fantasy. Narrating the story of Isaiah and Calli, the tale revolves around Nightbloods and Seers, dancing, cheering, and anticipating the Awakening, which marks Calli's destiny as a witch and transition into womanhood.
Calli is a Seer and she is turning 18. Unlike the coven which is celebrating her milestone, she has a vision of what will happen among the common people, the so-called Ordinaries (aka the non-witches). The hero of the tale is Isaiah, an Ordinary who happens to work with her aunt. The novel details the unwavering bond and romance between the two, as they explore their feelings and emotions despite their starkly different backgrounds.
This is a beautifully written piece that's sure to rivet the reader with a ride full of suspense, friendship, laughter, sacrifice, love, and more. The narration is expertly delivered, offering  unique prose and a brilliant cast of supporting characters.
11- Interview with the Vampire by Anne Rice (2008)
Amazon
The first book in Anne Rice's The Vampire Chronicles, Interview with the Vampire is a bewitching classic that kicked off her career as an author of fantasy fiction. This thriller narrates the confession of a vampire. Sitting in a dark and gloomy room, the young man is pouring out the eerie and macabre story of life as a vampire. He tells about his gift of immortality and the curse of having to pray for human blood.
Interview with the Vampire is, without a doubt, the most sensual, erotic, and compulsive gothic novel. It's a tale of chilling force and hypnotic beauty; a contrasting story of power and helplessness, resolution and suspense, loss and love, and flight and danger. Is inarguably one of the most readable novels about vampire fiction, perhaps in the ranks of Bram Stoker's 1897 sensation Dracula.
12- My Soul to Keep by Tananarive Due (1997)
Amazon
From the author of 1996 Bram Stoker Award nominee The Between, My Soul to Keep is Tananarive Due's harrowing and heart-rending second novel. It is about David, who he and the other 51 members of an Ethiopian tribe traded their humanity for immortality. After getting married to David (formerly Dawit of Lalibela), Jessica is haunted by the mysterious and horrific tragedies that claimed the lives of those close to her.
It wasn't long before Jessica finds out about her husband's long-kept secret of immortality. Not just that; she also discovers that David has invoked an illicit ritual that you also make her and their daughter immortal.
Riveting, unsettling, and expertly rendered, My Soul to Keep narrates Jessica's pull between the world of mortals and immortals. The novel is packed with deft plot twists, well-defined emotional characters, and a memorable ending.
13- Moonraker's Bride by Madeleine Brent (1979)
Take about pouring when it rains. Born and raised in the late 1800s in a Chinese mission for girls, the 17-year-old Lucy Waring is left with the arduous task of taking care of 15 kids. Moonraker's Bride is a classic gothic romance tale of an abandoned orphan who is forgotten and left to fend for herself in China prior to the Boxer rebellion.
Fearing that the kids will starve, the Chinese-born English girl makes a trip to Chengfu where she is sent to prison. While waiting for her sentencing, Lucy not only loses her hand but also meets a scary man who promises to help her. However, he has one condition – that Lucy marries him before his next-day execution.
There's heartache, romance, and danger for Lucy in her marriage of convenience. Despite taking a classic approach to gothic romance, Moonraker's Bride is fresh, entertaining, and delightfully original.
Buy Moonraker's Bride by Madeleine Brent on Amazon.
14- Mistress of Mellyn by Victoria Holt (1960)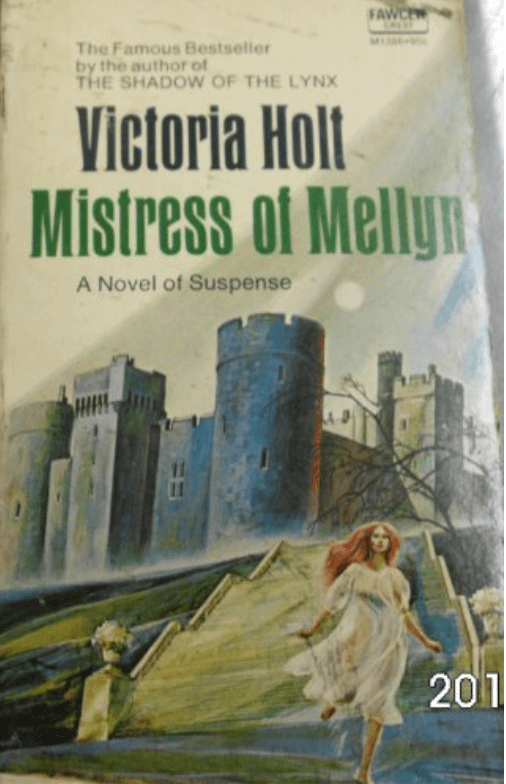 Mount Mellyn is a superb old family mansion with a gothic vibe, located on the storm-ridden coast of Cornwall. It's currently the home of Connan TreMellyn and Alvean, his beloved daughter. Having lost his wife recently, Connan is actively searching for a governess for his daughter, who turns out, has been moving from one governess to the next in a matter of days.
Despite dreading the idea, Martha Leigh has decided to take up the post as the new governess for Alvean. And so kicks off the story of Martha, a soft-spoken, humbly-bred daughter of a vicar. With no prospects for marriage on the horizon, has nothing else but to cater to the whims of Alvean and dig up the secrets of Mount Mellyn.
All in all, Holt's Mistress of Mellyn is a fascinating tale of suspense and romance with a touch of mystery thrown into the mix. Fans of mystery and gothic romance will thoroughly enjoy this novel.
Buy Mistress of Mellyn by Victoria Holt on Amazon.
15- Nine Coaches Waiting by Mary Stewart (1958)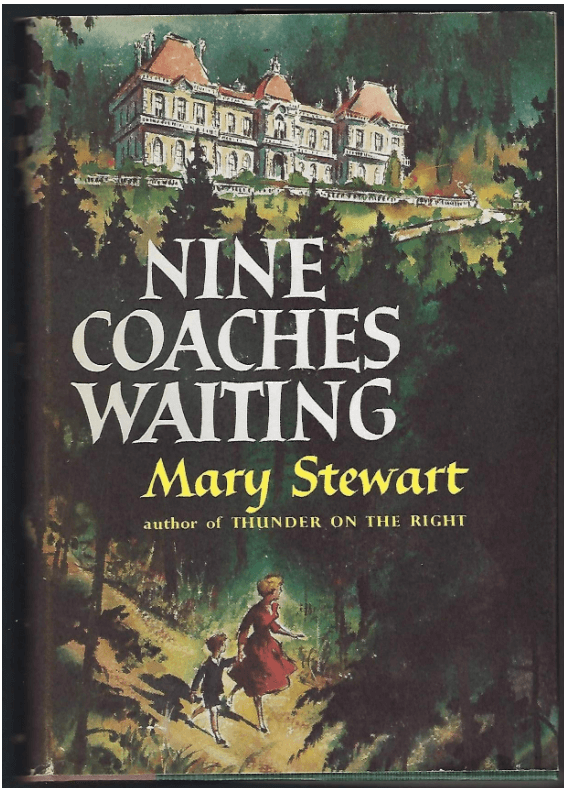 Mary Stewart's Nine Coaches Waiting is a classic gothic romance novel that has entertained readers for more than six decades. It tells the tale of Linda Martin, an English governess who arrives at Château Valmy to care for his 9-year-old count, Philippe de Valmy. She is mesmerized by the ecstatic history and opulence surrounding the marvelous chateau.
When a near-tragic accident occurs deep in the woods, Linda wonders if there's a necrotic plot to kill her count. It's even more concerning given that Philippe is an orphan and sole heir to his dad's vast estate. Could Léon de Valmy, Philippe's uncle, and his irresistibly handsome son, Raoul, planning to murder her count?
Nine Coaches Waiting is a beautifully written and unforgettable haunting read full of suspense, unforgettable characters, passionate romance, and mystery.
Buy Nine Coaches Waiting by Mary Stewart on Amazon.
16- Dragonwyck by Anya Seton (1944)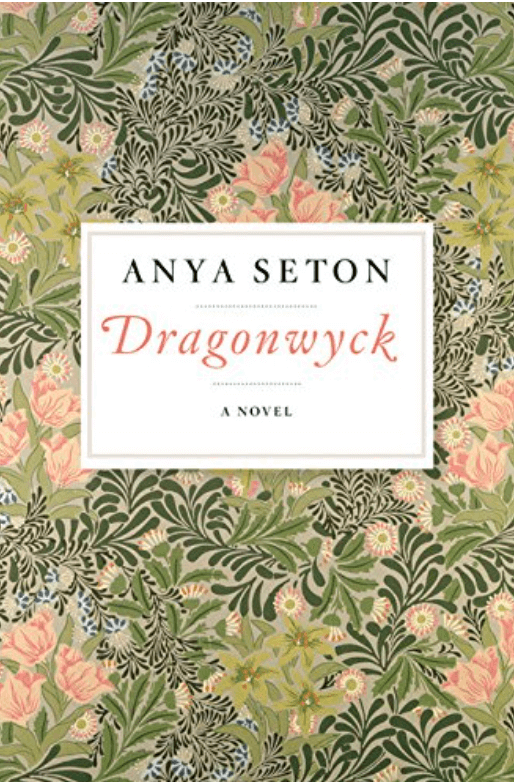 Dragonwyck is a classic gothic romance novel that follows the best tradition of Charlotte Brontë's Jane Eyre and Daphne du Maurier's The Rebecca Notebook. It's set in Hudson River Valley in New York. Exhausted and bored on her father's Connecticut farm, Mirana Wells is more than happy to accept an invitation to the posh and opulent Dragonwyck estate which belongs to Nicholas Van Ryn, her mysterious, dashing, and charming distant relative.
At Dragonwyck, Miranda is introduced to a luxurious lifestyle that only she could ever dream of. But soon the dark and haunting secrets of the lavish estate start to unravel. This classic gothic novel borrows a lot from the historical background of rich estates of the era. It was adapted into a 1946 film starring Vincent Price and Gene Tierney.
Buy Dragonwyck by Anya Seton on Amazon.
17- Rebecca by Daphne Du Maurier (1938)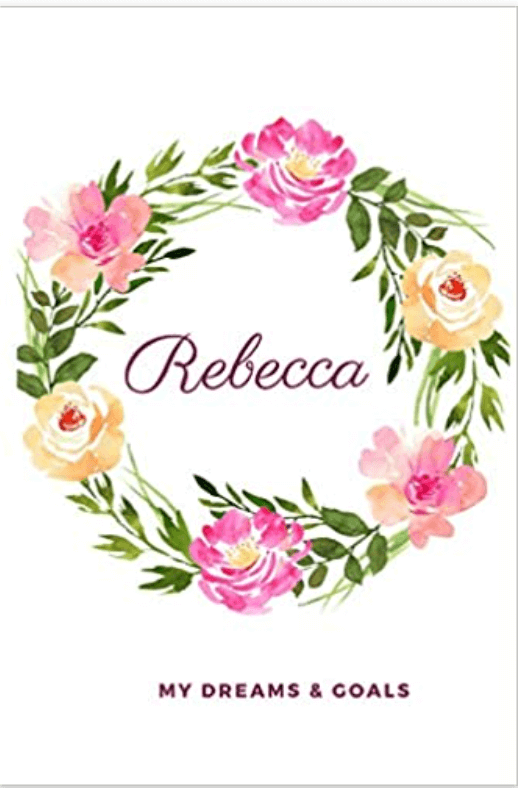 Daphne Du Maurier's bestselling novel Rebecca is one that almost never happened. More than eight decades on, the novel still feels strange and oddly gratifying to read. It's a gothic romance masterpiece packed with melodrama, jealousy, sex, and more romance.
Rebecca is a captivating tale of the second wife's envy and jealousy of her predecessor. You'll find everything you can ever want in gothic romance – there are multi-complex betrayals, a costume party, a ravaging fire, a murder, and two sunken ships.
The novel's use of gothic elements, its eccentric characters, and its endearing story are pretty run-of-the-mill, but you'll realize how much of its mystery and drama fall through the cracks. Perhaps the book is more famously known through its many cinematic adaptations, most notably by Alfred Hitchcock and Netflix release featuring Kristin Scott Thomas and Lily James.
Buy Rebecca by Daphne Du Maurier on Amazon.
18- Jane Eyre by Charlotte Brontë (1847)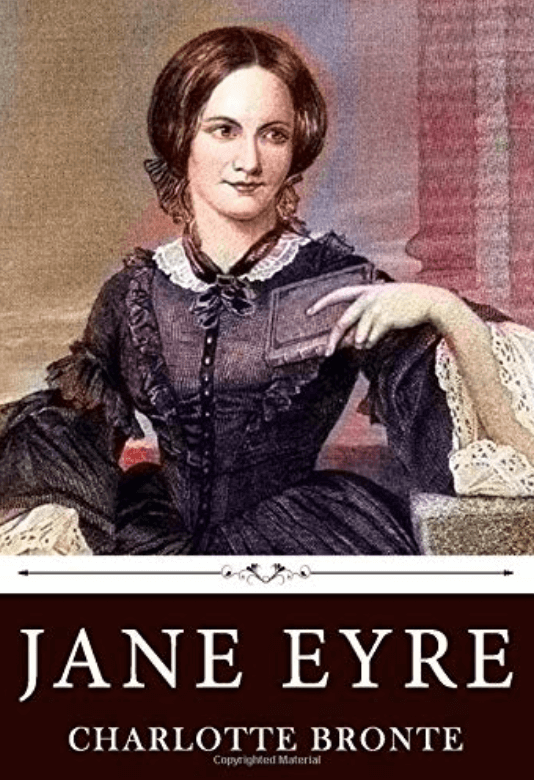 First published in 1847 by the British prolific author Charlotte Brontë under the pen name "Currer Bell," Jane Eyre is a genre-defining gothic romance novel. It's often regarded as one of the best novels of all time by countless magazines, including the New York Times, BBC, The Guardian, USA Today, and Chicago Tribune.
Orphaned at a young age, Jane Eyre is brought up by her cold-blooded aunt and later goes to a harsh charity school, enduring unmentionable cruelty and loneliness. This spiteful and troubled upbringing sharpens her sense of determination and independence, both of which will prove handy when she scores a post as Thornfield Hall governess. 
However, when she falls in love with Rochester, her handsome and sardonic employer, she is terrified after discovering his haunting secret. It's about time she makes a hard decision — should she abandon the new-found love of her life or stay in Thornfield Hall and face the dire consequences?
Jane Eyre is an enduring classic for a reason. It's a shockingly gripping and dazzling novel that'll leave you on the edge of your seat.
Buy Jane Eyre by Charlotte Brontë on Amazon.
19- Wuthering Heights by Emily Bronte (1847)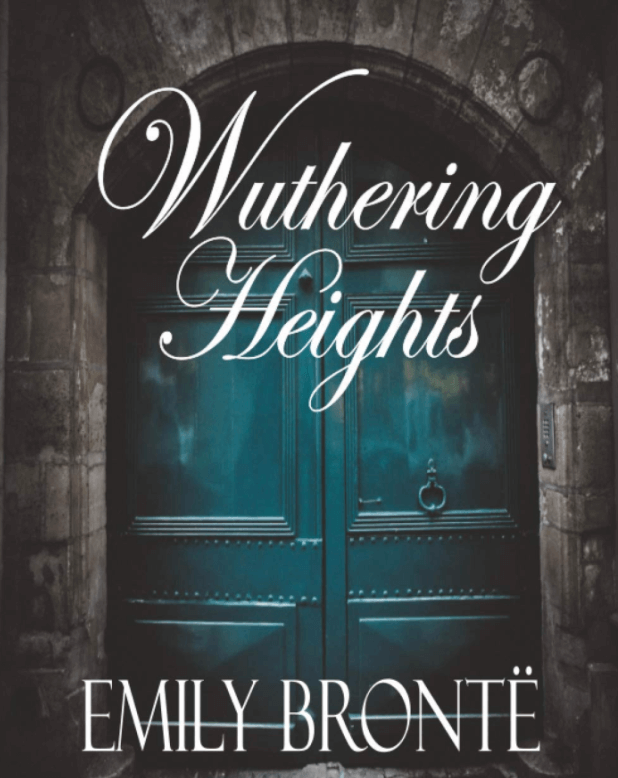 Wuthering Heights is a historical gothic romance novel initially written in 1847 by Emily Bronte. Often deemed the most tormented and haunting tale of love ever published, Bronte's novel is about the troubled Heathcliff, orphaned at a tender age, and his fated burning love for Catherine Earnshaw.
Emily Bronte died at the age of 30, a year after the book was published. Her sister, Charlotte Bronte, released posthumously a slightly edited 2nd edition in 1850. Even so, this novel has proven to be one of the most disturbing yet popular classics. The windy moors are the memorable setting for this harrowing story of love between Heathcliff and Catherine. Heathcliff descends into a vengeful monster when Catherine betrays his love.
Wuthering Heights was a controversial novel when it was first released, as it shed a bad light on Victorian views of feminism, gender inequality, class, religion, and morality. It incorporates elements that cut across genres, from ghost fiction to gothic romance and poetic allegory, which makes it a powerful and mystic read.
Buy Wuthering Heights by Emily Bronte on Amazon.
You Might Also Like:
Best Vampire Romance Novels of All Time
Best Erotic Fantasy Novels You Should Check Out in 2021