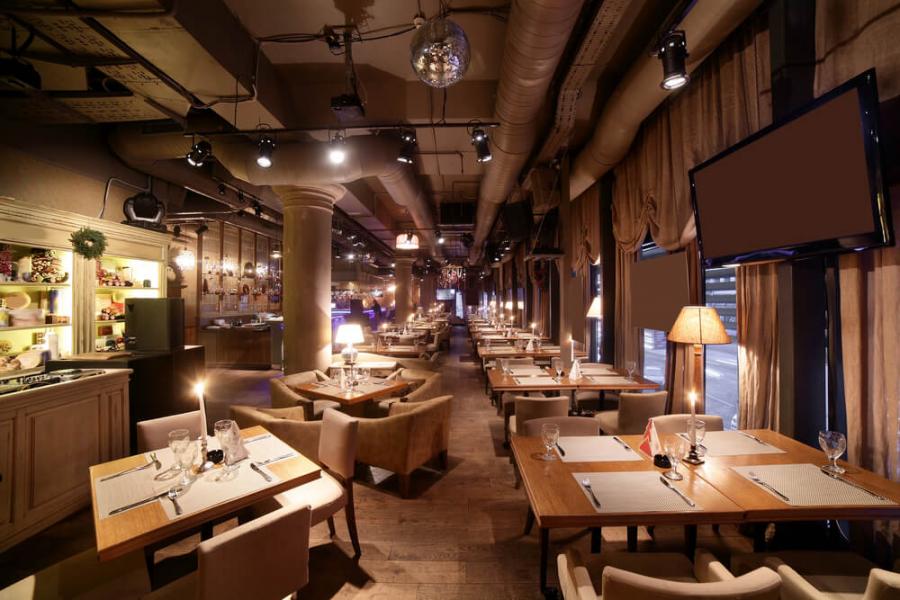 Owners of the much-loved Hubbard Inn have announced that it will be ready to welcome customers back in October after undergoing months of reservations.
The River North bar and restaurant has been closed for four months following a lease dispute in May but is now back and ready to continue its 8-year run.
The Hubbard Street venue used to be better known for its club and dance scene but is now adopting a new focus on high-end drinks for its reopening.
A spokesperson recently shared with media outlets that the renovation has set the Hubbard Inn's owners, 8 Hospitality, back by around 7 figures, although no official number has been released.
Although no official date has been set for the opening, owners have shared pictures of the brand new space with the press.
Following in the footsteps of the various great pop-up bars that have hit the city this year, it seems the team at Hubbard Inn can't wait to get going again.
The venue is sure to throw a huge opening party when it finally does decide to open its doors that will definitely turn some heads.
All three floors of the bar, club, and restaurant have undergone a complete makeover, although the owners have made it clear that customers will still find the place familiar.
Stepping onto the first floor, customers will be met by a center island bar surrounded by inviting booths, delicate gold touches and hints of greenery.
Food and drink, including a weekend brunch menu, is set to be served on the first floor by chef Eric Babula, who has experience cooking at Punch Bowl Social locations in Milwaukee and Arlington, Virginia; and at Bottleneck Management.
The corporate level chef is said to be working on a variety of American themed shared platters for customers to enjoy over a cocktail or two.
If you can't wait to step foot onto Hubbard Inn's first floor, check out our list of Chicago's 20 best brunch venues. 
The second floor has been dubbed by owners as the Blue Violet at Hubbard Inn.
Designed to be 'Instagram ready', the floor is covered with floral decoration and flattering lighting for customers to create and post the best social media content possible.
Swing chairs are set to be placed by the windows away from the dancefloor and the elevated DJ booth which is designed to make the floor feel like a private nightclub.
The third floor, however, is where the party scene really is as its club vibes of have reportedly survived the revamp.
Described as having a throwback vibe to it, entering Hubbard Inn's third floor reveals bottle service and live performers hidden behind a velvet curtain.
While you're waiting for the owners to announce a relaunch date, you might wanna check out Bamboo Room – it's known as the best rum bar in the world and is sure to feed your appetite for at least a little while.
You Might Also Like: