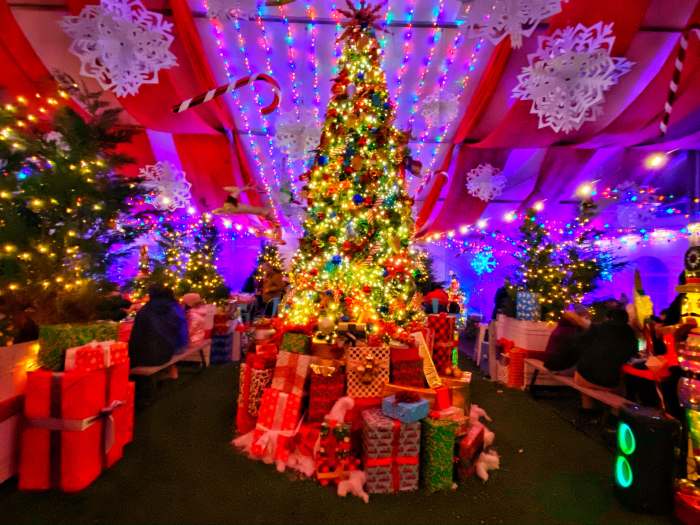 For a change, something good and fun has come out of the pandemic. Pop up food services are becoming a regular sight in and around Chicago to the point where the concept is fast becoming the newest COVID-19 trend out there. One such example is the themed Jojo's ShakeUp Pop Up Bar. You may have heard of it or at least someone you know has mentioned it as a local attraction worth stopping in for a treat for both your eyes and taste buds. Here is a closer look at the concept and what you can expect at this particular venue.
In a hurry? Check out our video below:
The Jojo's Pandemic Story
When COVID-19 first started taking hold and shutdowns and restrictions started to impact the food services industry, Jojo's Shake Bar managing director Robbie Schloss got proactive. The business "pivoted aggressively" to delivery and takeout service quickly. However, something he calls "experimental dining" is what put Jojo's on the map and saved their venture. The company constructed an over-the-top pumpkin patch in October. That attracted families and couples seeking ways to celebrate their first COVID Autumn in ways that met pandemic restrictions but still permitted an outdoor experience. The response led to the current Winter Wonderland pop up which features a giant Christmas tree, massively sized Nutcracker, and a Grinch. Can you say "photo opportunities?" Well, that is just part of the draw. We'll get to some of the menu items in a little bit.
Why Jojo's Went To Pop Up Direction
According to Schloss, one of the main driving forces behind investing in a huge outdoor venue was staff retention. He says that during the early stages of pandemic restrictions, the staff of 60 was cut in half. The popup venture allowed the business to bring those laid-off staff members back on board. "I'm very appreciative of our staff," Schloss states. "They are working through a very, very difficult time, putting themselves at risk, and being those great workers for us, and also to the community for supporting us and coming out and understanding that things are different…we are taking a massive risk and putting our heart and soul into the business."
More On The Winter Wonderland
The Jojo's Winter Wonderland is a 5,000 square foot outdoor dining venue located at 23 W Hubbard Street in downtown Chicago. It was intended to only be open during the Christmas holidays but has now been extended to February 1, 2021. The unique popup spot will operate from 10:45 AM to 11 PM on weekdays and from 10 AM to 11 PM on weekends. There is a $20 table fee payable upon arrival, but that is a flat fee per table. You can have up to six people at your table (COVID restrictions). The tables are socially distanced, regularly cleaned and all other required COVID protocols are in place and followed. The $20 table fee helps to offset the additional expenses related to outdoor dining, the cost of the Winter Wonderland experience and to help with the costs associated with COVID-19 PPE. Be sure to bring your camera or that your smartphone has a camera as you will want to capture the decorations, decor, atmosphere, and food in photos to remember your time spent at Jojo's Shake Up Pop Up location.
Then There's The Food And Drinks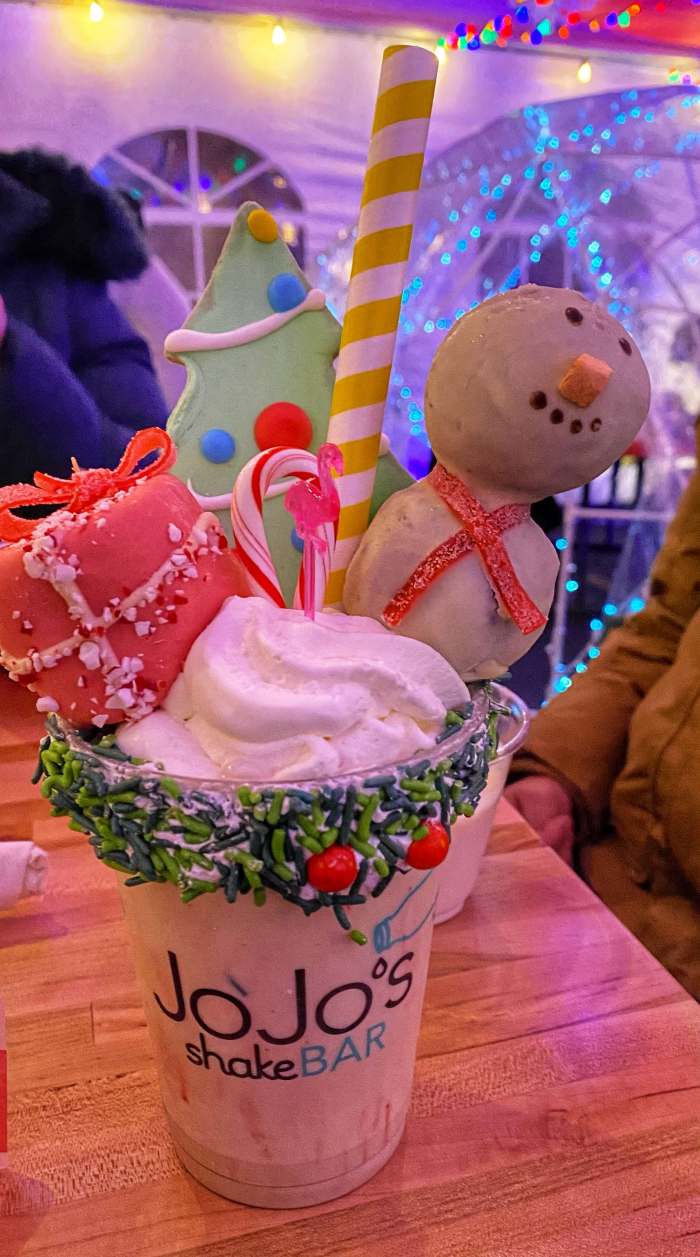 Jojo's Shake is well-known for its um, interesting and unique method of building a milkshake. The word "building" was used because once your order arrives at your table, you will instantly understand that some form of construction was necessary for the kitchen area to create that drink you are snapping photos of and posting on your social media feeds. The themed menu items for this Winter Wonderland include "over the top holiday treats" with names including Baked Hot Chocolate, Spiked Ciders, Santa's Milk & Cookie Flights, The Winter Wonderland Shake, and Biggie Hot Chocolate. If you have a hankering for milkshakes that extend out and up from your cup, then this is the place to visit. Jojo's Shake Bar specializes in jumbo cookie flights with infused milk, frozen milk bars, diner classics with smash burgers, and overstuffed deli sandwiches.
What Others Are Saying About The Pop Up Experience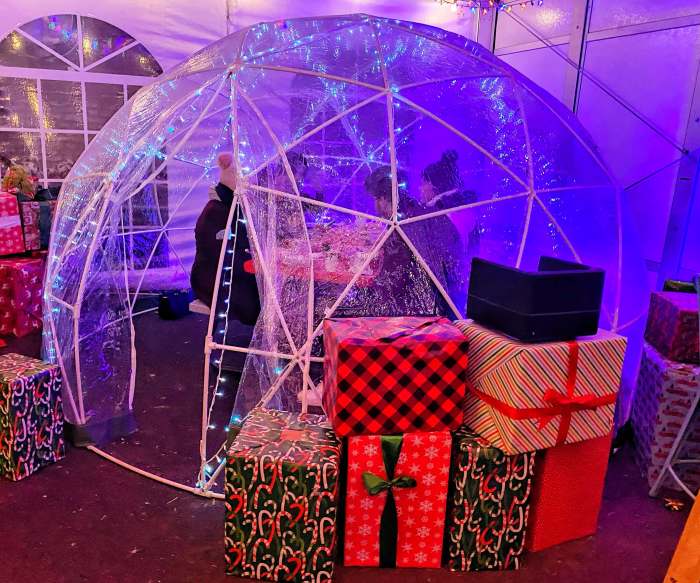 Don't just take our word for it. Read what some recent reviewers had to say online about their experiences at Jojo's Shake Up Bar. For example, this customer posted these comments just this week: "This was a great place to dine out. This was the first time visiting a "shake bar." What a cool concept, the place was decorated very well to share in the holiday spirit…The shakes were quite delicious…they came with nice treats in them as well as a little libation. They had outdoor dining under a tent…the temperature wasn't too bad in there. We'll be back to try some other menu items." Here's another review from a recent posting online: "The place was amazing, with wonderful service and great food! From the moment we got there we were treated with heaters and a comfortable waiting space…once we got into the actual restaurant which was a tent we were instantly served water and given menus to pick the meal we would eat. Once the food arrived we all enjoyed our time eating and the excellent decor all around the room. Overall this was a great experience and I would go there again!"
Summary
COVID-19 restrictions have made it difficult for residents and businesses to enjoy any type of celebration. However, with the popup restaurant concept, food service businesses have found an innovative way to stay in business. For one Chicago venue, Jojo's Shake Bar, the popup concept gave them a way to bring small groups of people together over the holidays to enjoy some cheer and make new memories as part of their Winter Wonderland experience. In the words of one online reviewer, "Kudos to the entire team for bringing smiles during such trying times." Remember, you can still experience the Jojo's Shake Up Pop Up Bar on W Hubbard Street in Chicago until February 1st. You may want to make reservations to ensure that you will get a table once you arrive.