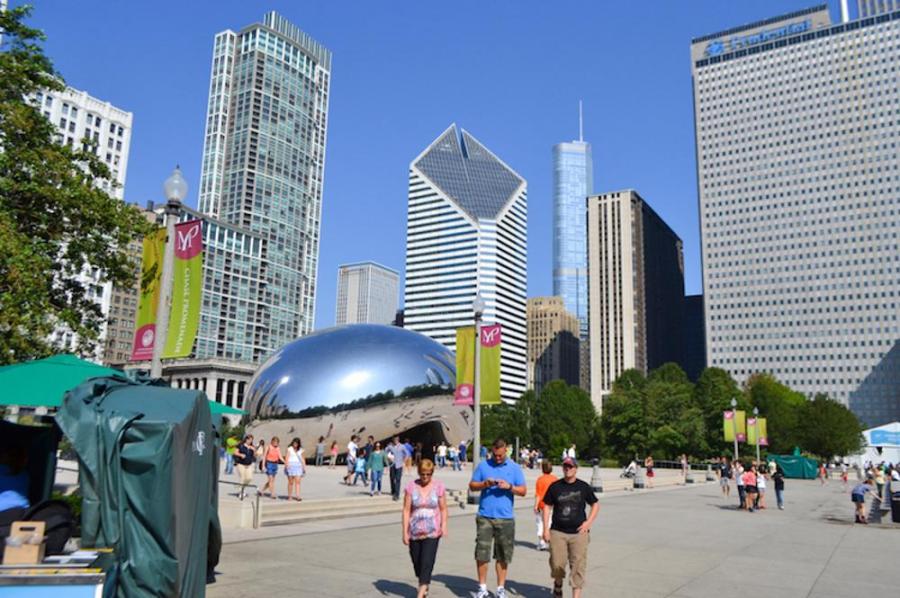 The long, Chicago winters are enough to put anyone off exploring the outdoors. Many people will instead choose to become reclusive into the safety of their own homes, or opt for inside activities that don't involve embracing freezing altitudes to enjoy.
March is a new beginning, however, and with things finally starting to warm up, lots of people are starting to venture outside again, and there are plenty of activities to enjoy during this period.
If you're looking for things to do in Chicago in March, this comprehensive list is a great place to get started. With ideas that span the entire month, we have something for everyone to enjoy.
March 3rd
Location: Oak Street Beach, 1000 N. Lake Shore Drive at Oak Street
If you're looking for a unique event in the Chicago area, look no further than the Chicago Polar Plunge. It's not an event for the faint of heart, but those who choose to accept the challenge will be invited to jump into Lake Michigan, and everyone's invited! Whether you want to take the full plunge, or remain no further than knee deep, come along and see what the Chicago spirit is all about.
This event was created to raise funds for, and support the 7500+ special Olympians who compete year-round in the city of Chicago. All funds raised will be put towards program costs like transportation, sports equipment, team uniforms, and food. If you participate, you are directly helping people with intellectual disabilities discover their strengths, abilities and reach success!
You're welcome to take part in this event as an individual, as part of an already-created team, or as part of a new team made up of your friends, family, or co-workers. The more people on your team, the more opportunities you have to raise money for this great cause. And, better yet, teams with 20 members or more will be rewarded for their efforts with a free, round-trip bus.
Participants will also receive access to a post-plunge melt down party, where music, food, and a bar will be provided!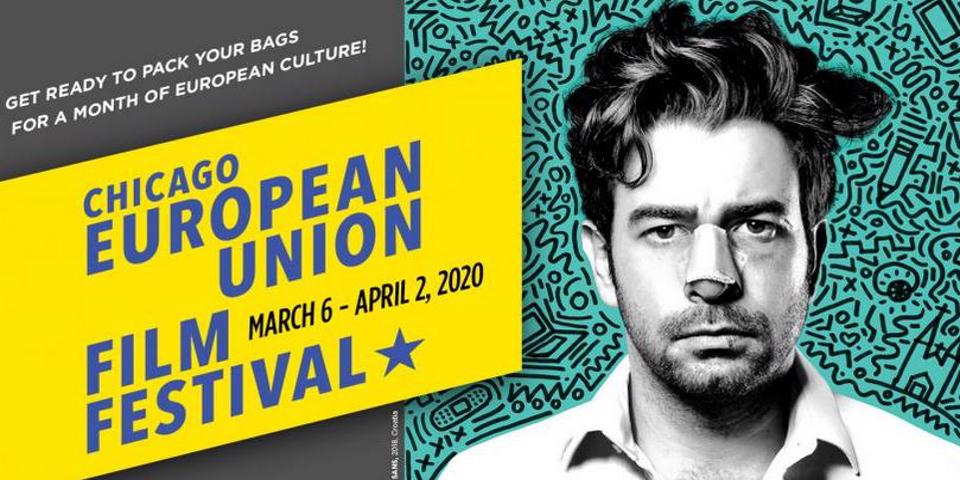 March 8th – April 4th
Location: Gene Siskel Film Center, 164 N State St, Chicago, IL 60601, USA
Celebrating its 22nd anniversary, the European Union Film Festival brings the very best of Europe's creative diversity and excitement straight to your doorstep! The largest festival in North America that exclusively showcasing films originating in the European Union, this festival brings the vibrant cultures of Europe to the comfort of your theatre seat. With 60 Chicago Premiers, it ensures that all 28 EU nations are represented fairly, giving you plenty of options when you arrive.
They have films to appeal to everyone's tastes and interests, with films from some of Europe's well-known names, as well as a selection from some of Europe's most promising rising stars.
With so many films to choose from, in a festival that promises to enlighten you to the best of what Europe has to offer, you'd be silly not to come. Whether you choose to come alone, as a couple, or with your family, you're guaranteed to be left with memories that will last for years to come.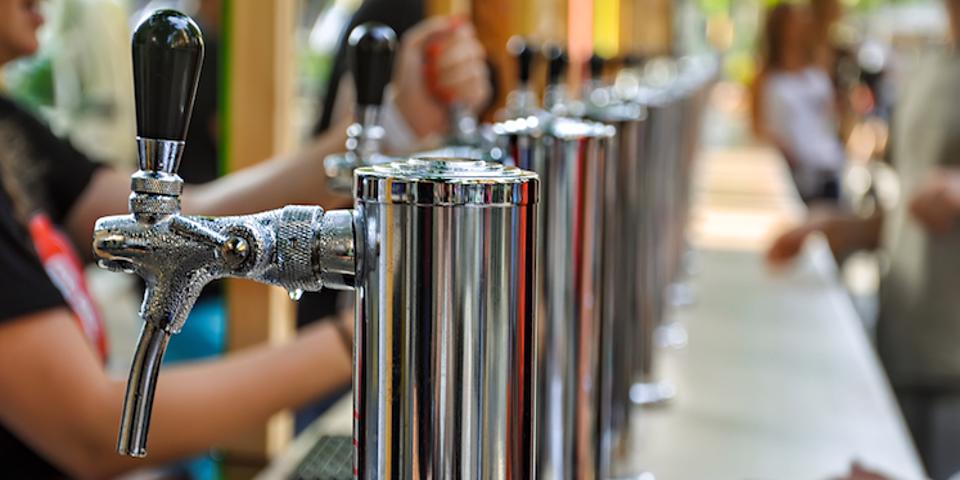 March 9th, 7PM – 11:00PM
Location: The field museum
Address: 1400 South Lake Shore Drive, Chicago, IL 60605
If you're looking for a unique experience in the heart of Chicago, look no further than the Chicago Beer Festival. Opening the doors of the Field Museum for guests for one night only, you will spend the night in the company of historical monuments, frozen in time.
The event itself features dozens of local and domestic breweries, allowing you to sample a number of different spring seasonal beers. Receiving 40 taster vouches when you book your tickets, starting at $48.48, this event is well worth its money!
If you choose to go all out and choose the VIP option, you will have an additional hour to enjoy the festival, during which time you will have access to VIP-specific speciality beers.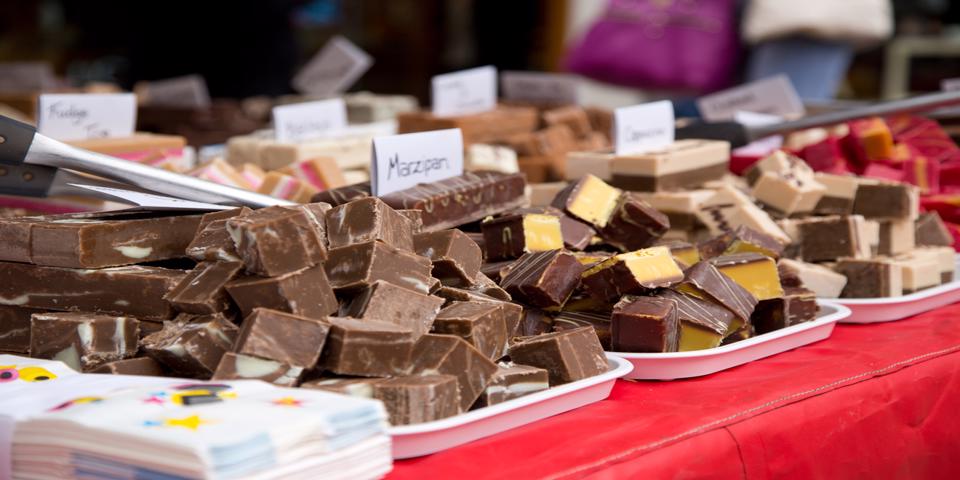 March 9th – 10th
Location: Stephen M. Bailey Auditorium – Plumbers Hall, West Loop
For two days only, The Beaux Art Complex of Plumbers Hall will be transformed into a Willy Wonka wonderland, with more chocolate, artisan food and beverage tasting options than you could ever imagine. With over 50 venders displaying the best of what Chicago has to offer in terms of food and alcoholic beverages, this is sure to be one of the tastiest events in Chicago this March!
As well as tasting the wonderful food on offer, you will also have an opportunity to talk to the Artisans to find out more about the process behind their delicious delicacies. There are also demonstrations from chef's and chocolatier's throughout the day, who will be giving informal demos of their process in action. As if this wasn't enough, there will also be opportunities to learn about pairing wine and foods more tastefully, which is sure to make you the envy of your next dinner event!
By purchasing tickets to attend this event, you are supporting the Holiday Heroes charity, which brings joy to hospitalized children. The net profits of tasting tickets that enable you to sample wines, liqueurs and spirits of all varieties will also be donated to this charity.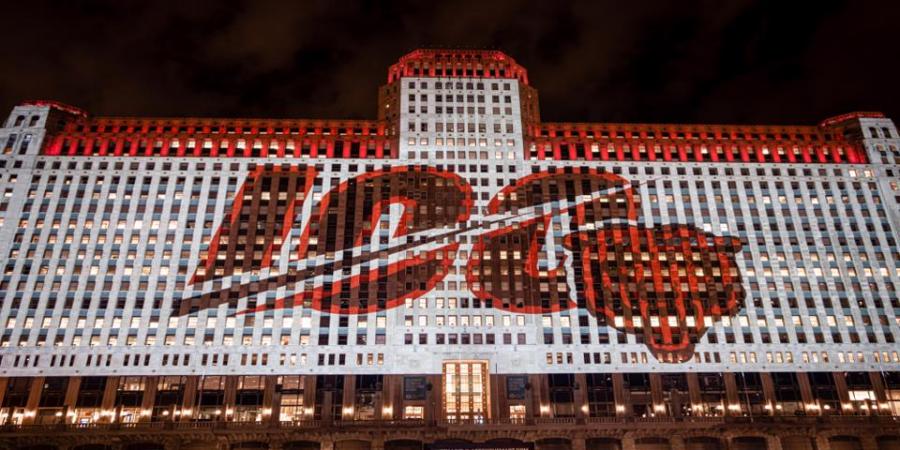 March 13th Onwards
Location: Merchandise Mart, Chicago
Video: https://www.youtube.com/watch?v=m4iRdxtKADs
Art On The Mart is a unique, long-term public art installation that has gripped the heart of many Chicago locals. Since its initial launch in September 2018, it has become a celebrated landmark along the Chicago River and Riverwalk, transforming the urban environment into something beautiful that can be enjoyed by individuals from all walks life.
Free from sponsorships and branding, Art On The Mart really takes art back to what it should be by showcasing the best of what local and international artists have to offer. By projecting them along the 2.5 acre river façade of The Mart, these images illuminate the city, and can be enjoyed by all.
Whether you want to stand by and admire the phenomenal talents of the artists whose work has been chosen for this project, or are looking for somewhere to take a brisk walk, this is the perfect opportunity! Completely free of charge, it truly can be enjoyed by all.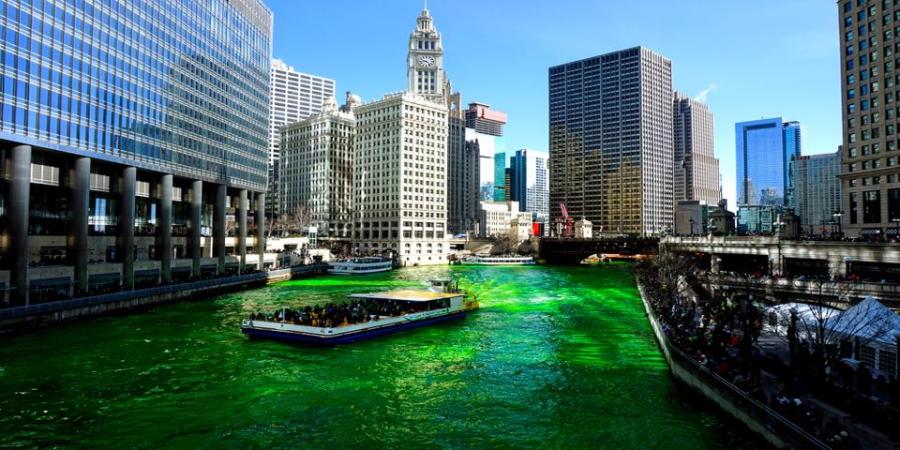 March 16th
Location: All Over Chicago
If you're looking for an all day event that enraptures the true spirit of Chicago citizens, then attending one of the St Patrick's Day Bar Crawls is an absolute must. On this day, all ordinary rules about drinking go out the window, for a fun packed day full of events and socializing!
These Bar Crawls start bright and early at 9AM, where people gather around the Trump Tower and Michigan Avenue Bridge to see the dyeing of the Michigan River. Having been done every year since 1962, Chicago simply wouldn't be the same without the bright green river over St Paddy's weekend.
After the celebrations during the dyeing of the river have died down, it's time to join your bar crawl to soak up the festivities with a number of your favorite alcoholic beverages. As you make your way through the city, you will enter many participating bars, decorated competitively with shamrocks and other St. Patrick's Day decorations, making you feel truly embraced with the celebratory spirit.
With many of these bar crawls taking place until late in the evening, this event is definitely one you should book out in your diary! As an all-around fun day that embraces everyone in the city in some way, it's not one that you can afford to miss.
You Might Also Like: