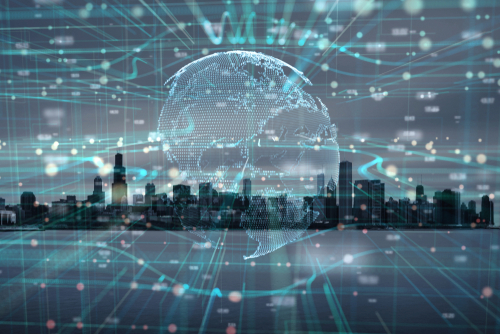 A managed IT service provides IT tasks from a third-party contractor that are then delivered to a customer.
In this arrangement, the managed service provider is responsible for the functionality of the IT service and any equipment, as previously agreed upon in a contract with the customer. The customer will typically pay a monthly fee in exchange for this service.
All managed IT services firms operate slightly differently, but the idea behind all of them is that they will transfer the burden of maintaining IT from the customer to a more equipped, specialised service provider. This exchange means the customer benefits from predictable pricing and has the ability to focus on other business concerns while their IT management chores are handled by someone who is better equipped to do so.
As you can imagine, with technology and software becoming more complex over the years, the managed IT services market has grown massively over the years. In 2016, the global market for this industry was worth $149.1 Billion, and it's estimated that this will grow to reach $256.5 Billion by 2021.
In a place like Chicago, where startup and established businesses continue to thrive, there are many managed IT services firms operating locally. This can make it difficult to choose the right service for you, and researching is a long process that may yield few suitable results.
With that in mind, we have completed the hard work for you, and compiled the ultimate list of the best managed IT services firms in Chicago. The ten companies mentioned below offer diverse services, meaning there is bound to be something suitable for your businesses IT needs below, regardless of how niche or generalized they may be.
SADA Systems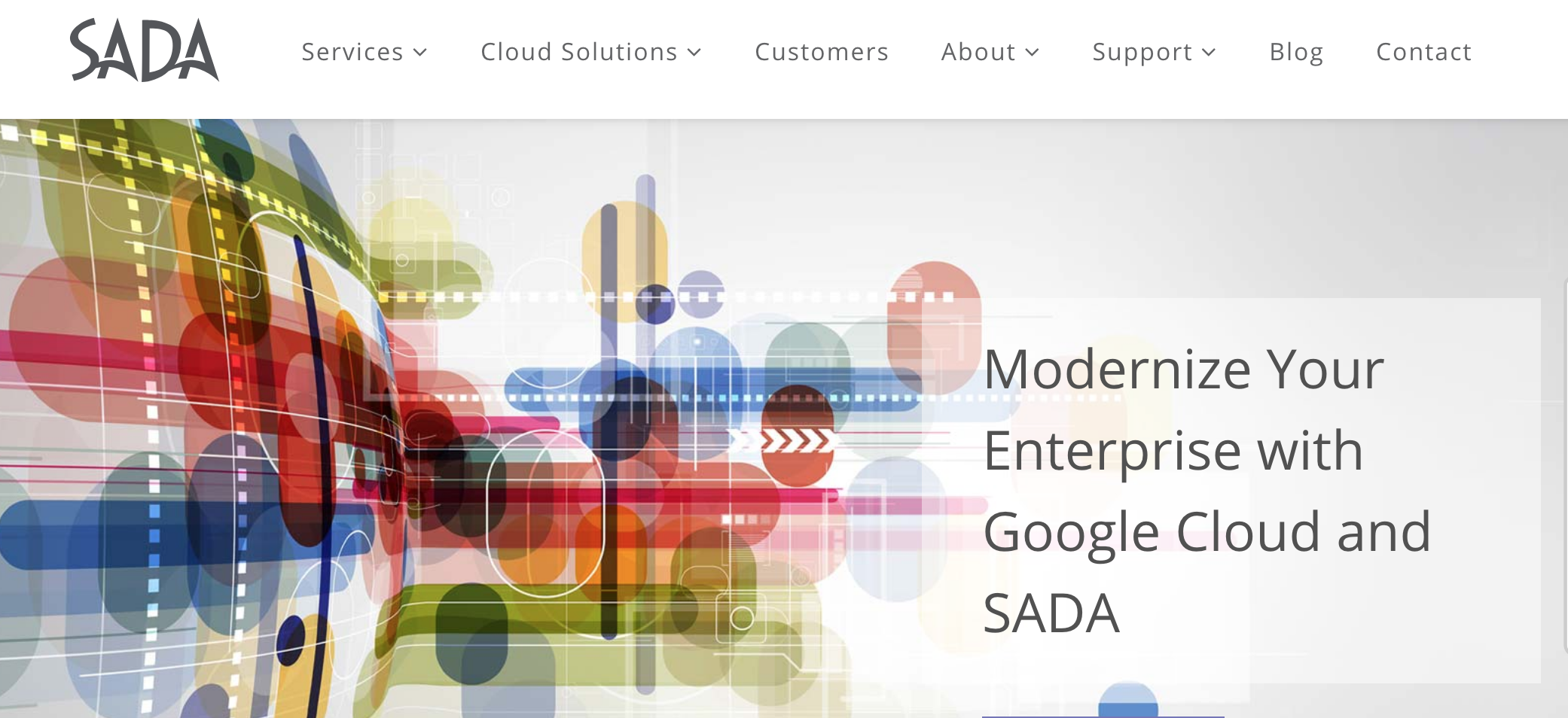 220 N Green St. Chicago, IL 60607
Phone: +1 (818) 697 6926
Website: https://sadasystems.com/
Founded: 2000
CEO: Tony Safoian
Expertise: Google Cloud – Consulting, migrating, management and support services
Top Clients: Colgate-Palmolive, TrueCar, Hunterdon Healthcare, City of Chicago,
SADA Systems, founded in Los Angeles, have offices located all around North America, including Chicago. Their experts work alongside business owners and executives to transform organizations through innovative cloud-based solutions.
The work this company has completed across many high-profile clients has warranted them several awards, including the Google Cloud Premier Partner and a multi-year Partner of the Year awards. Their praise has led to them being known as global leaders in providing business and technology consultancy services since their launch in 2000, so you're in good hands if you choose SADA systems to manage your businesses IT cloud software in Chicago.
LME Services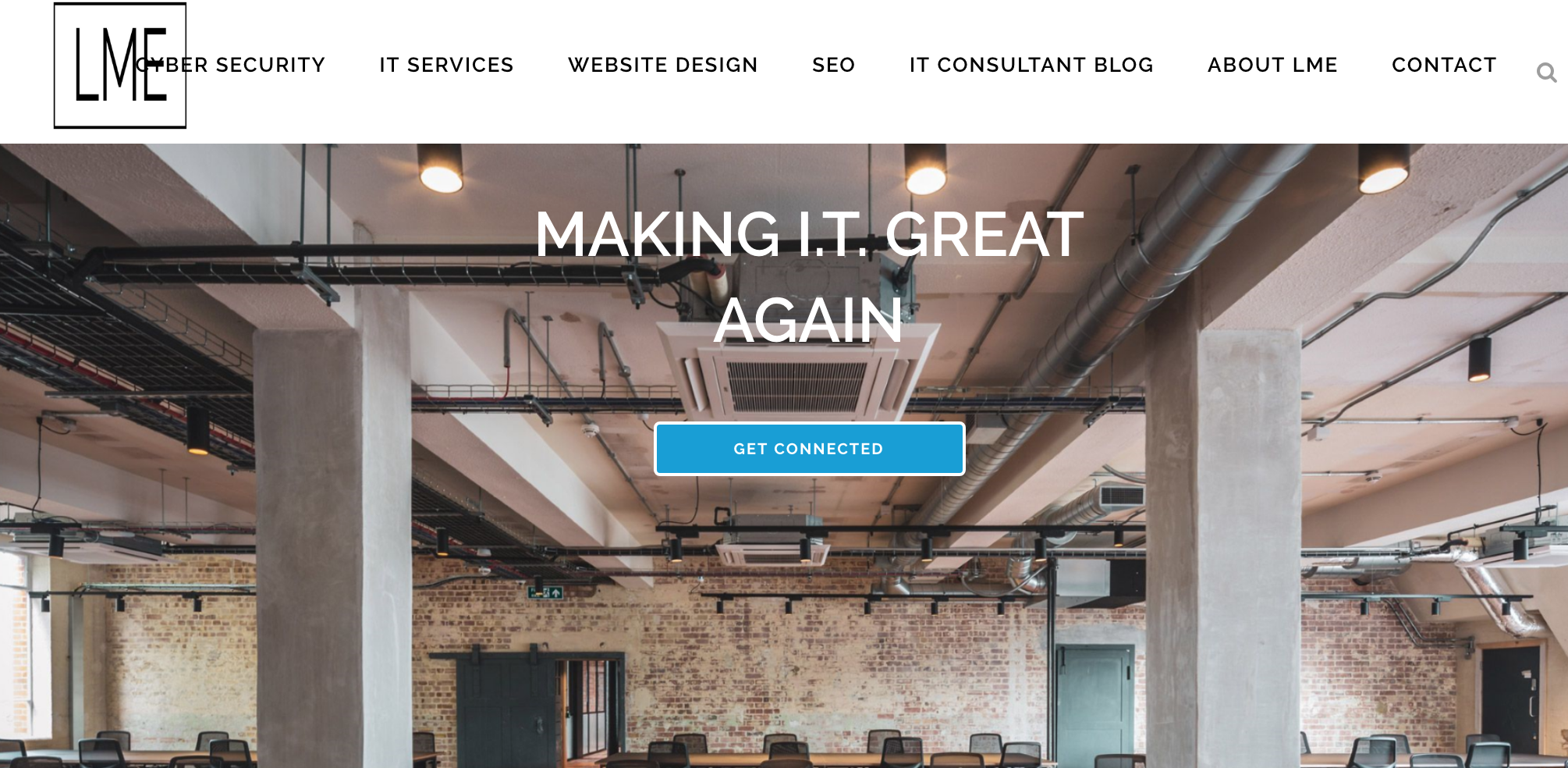 1265 Freeman Road, Hoffman Estates, IL 606192
Phone: 847 496 5196
Website: https://www.lmeservices.com/
Founded: 1994
CEO: Leon Engelking, Joe Engelking
Expertise: Tech support, network design, project management and technology consulting
Top Clients: Habitat For Humanity NFV, The American Board of Psychology and Neurology, Lake Shore Country Club, Tuf-Tite Manufacturing
If you're looking for a local managing IT firm in Chicago, the father and son team behind LME services can help. With a more personalized approach than bigger IT firms, they offer reliable communication that reassures clients of their commitment to every job they receive. Due to reduced overhead costs, they can afford to charge less for their services, without compromising the quality of their services.
Speaking of which, LME services have an employee list full of Tier 3 techs, and you will receive two of these employees if you work with them. This means that you can build up trust and receive feedback from people who genuinely understand your businesses goals and past achievements.
In fact, their efforts as a managing IT services firm in Chicago have been recognized with several awards, their latest being the Top IT Services Companies Award by Design Rush in 2018.
Switchfast Technologies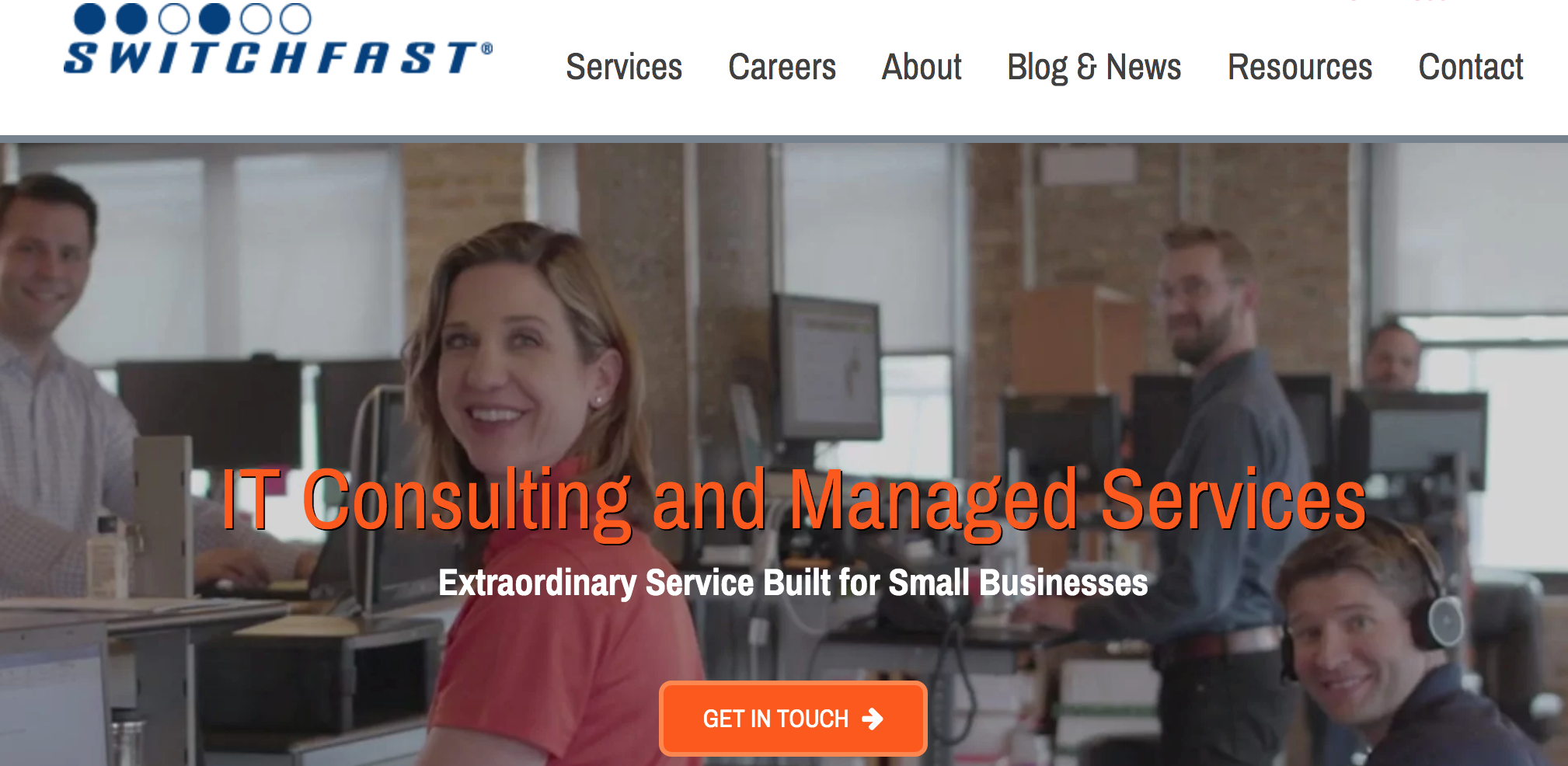 4043 N. Ravenswood Ave Suite 203 Chicago, IL 60613
Phone: 773 241 3007
Website: https://www.switchfast.com/
Founded: 2001
CEO: Jim Anderson
Expertise: IT Consulting, cybersecurity, remote and onsite IT support, disaster recovery
Top Clients: Second Sense, Royal Imperial, Healy Consulting & Communications Inc, Gibson Consulting
Switchfast Technologies work exclusively for Chicago's small businesses, helping business owners to transform their IT efforts with a focus on planning and budgeting throughout. Their clear communication effort from teams who have an average of 9 years' experience mean that you will always remain up to date about the latest developments with your strategy.
This company especially understand that small businesses prefer to deal with one company on a long-term basis, which is why they take the time to understand a business' future challenges and goals as well as current ones. Using this information, they ensure that investments in new software and technology are only completed when they return maximum ROI.
Due to their commitment to their clients, Switchfast Technologies has received a lot of praise, with a client satisfaction score of 98% across the 4779 support requests they receive each month.
Helio Interactive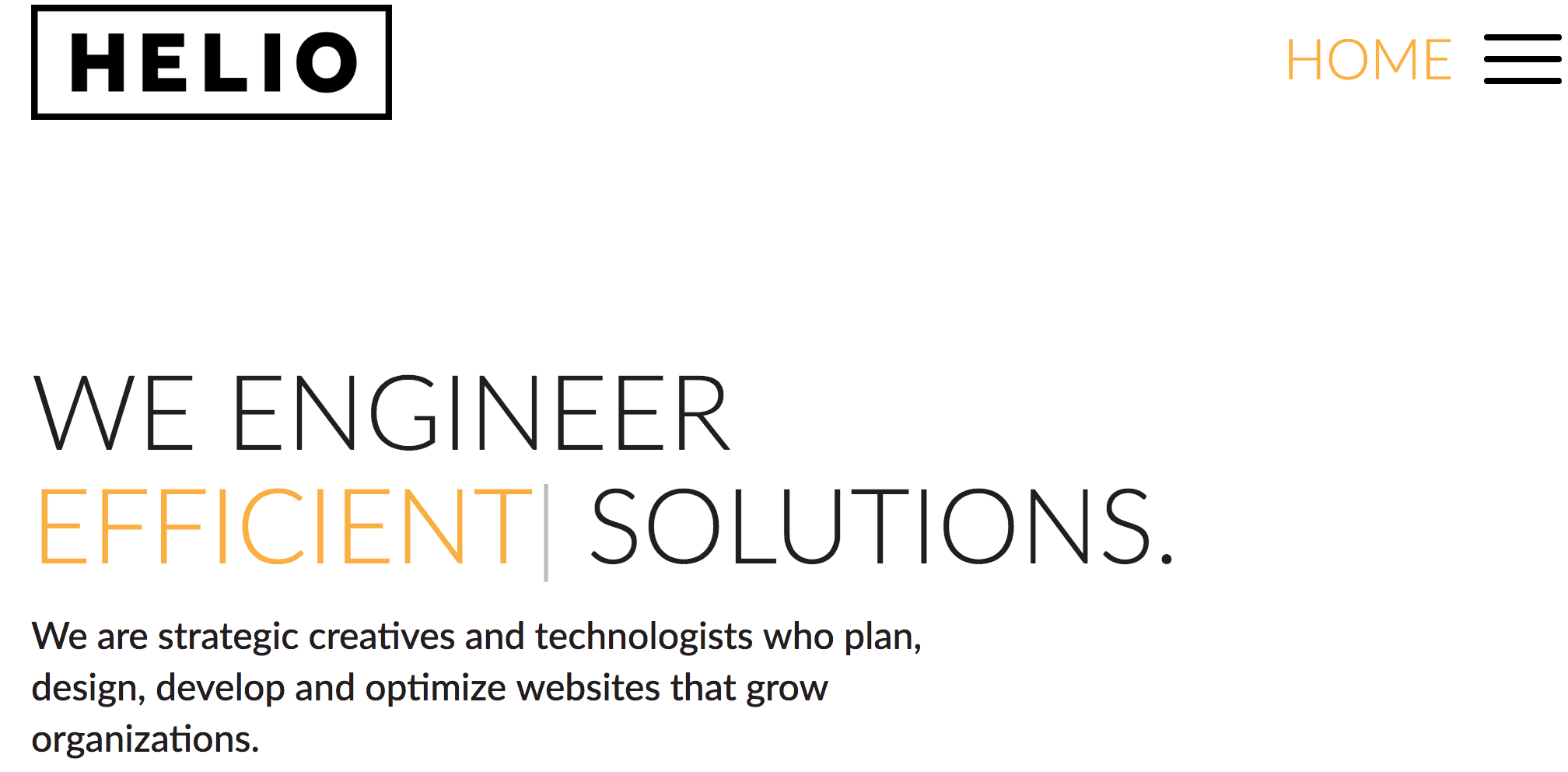 333 Poplar Court, Lindenhurst Chicago, IL 60046
Phone: 847 528 0321
Website: https://heliointeractive.com/
Founded: 2008
CEO:  Heather Acton
Expertise: WordPress website design, development and optimization
Top Clients: Robert Bosch Tool Corporation, Yum Universe, Illinois Audubon Society, Oak Lawn-Hometown School District
Helio Interactive work with a variety of different organizations including non-profits, school districts, businesses and independent interests to create and optimize WordPress websites. They perform a variety of different tasks, such as custom responsive themes and large-scale content migrations, to help create sites for companies that are straight forward and easy to maintain.
The small, diverse employees behind this company consist of strategists, designers and developers who work together to create the website of your dreams for businesses of all sizes and with all different goals. With their vast knowledge and experience, this team will have all your bases covered to ensure you receive the best ROI possible.
Bandwidth Simplified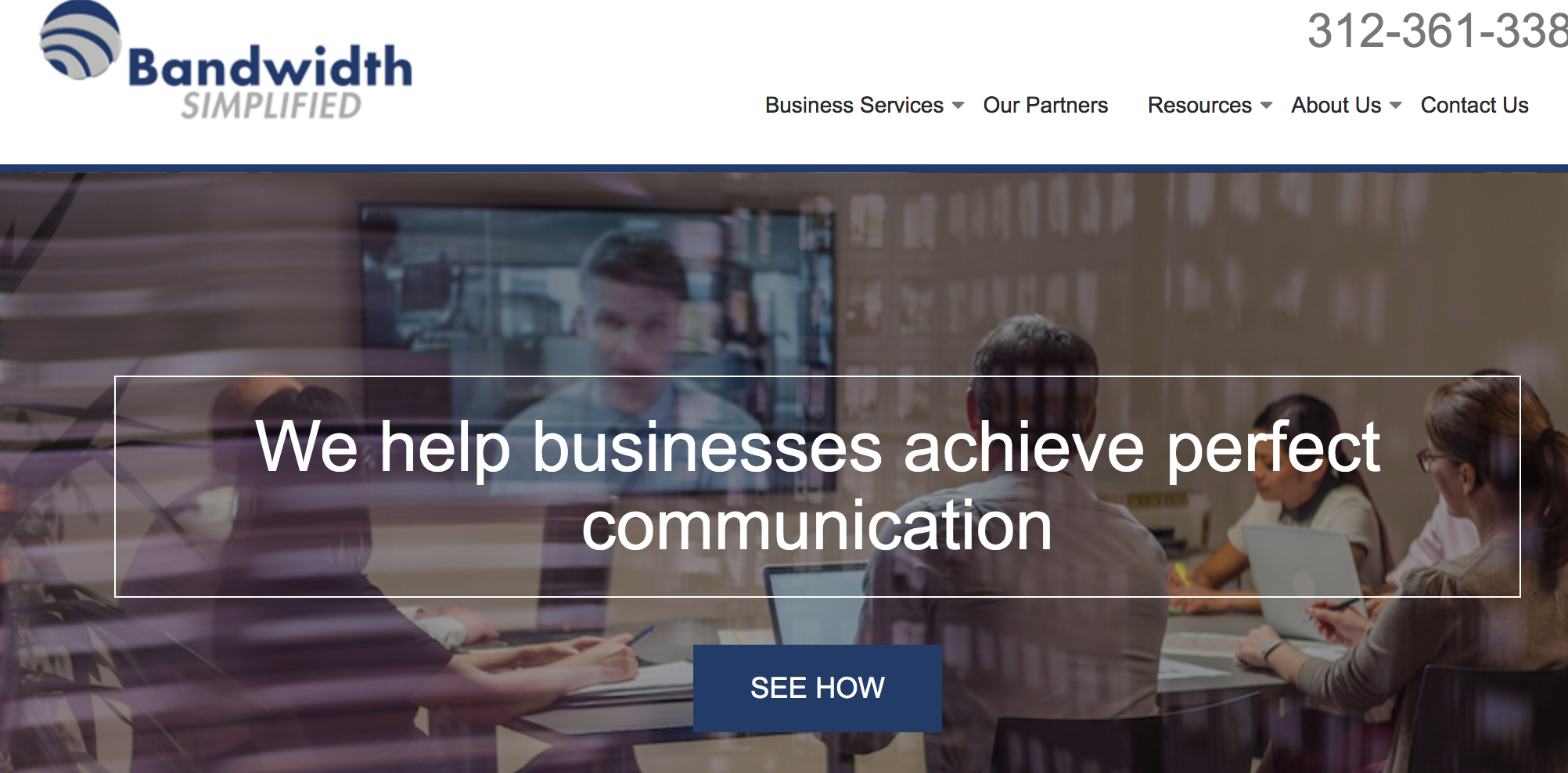 910 W Van Buren St, Chicago, IL 60607
Phone: 312 361 3380
Website: https://www.bandwidthsimplified.com/
Founded: 2012
CEO: Al Kator
Expertise: Telecom Consulting
Top Clients: Ace Hardware Chicago, Botanic Garden, Jet's Pizza, Alpha Graphics
If you're looking for a managing IT services firm in Chicago to handle the entire telecom set up process on your behalf, Bandwidth Simplified is the perfect option for you.
Working personally alongside one member of this knowledgeable team, you will have several opportunities to discuss your businesses goals, and what you wish to achieve from telecom. This information will then be used to find and sort through quotes from multiple vendors until they find the best telecom solution for your business. Throughout the process, your Bandwidth Simplified professional will calculate the ROI to make sure you're getting the lowest price for your services.
If you need support after everything has been set up, this company also offer on-hand support at all hours of the day to handle all your telecom related needs.
Realnets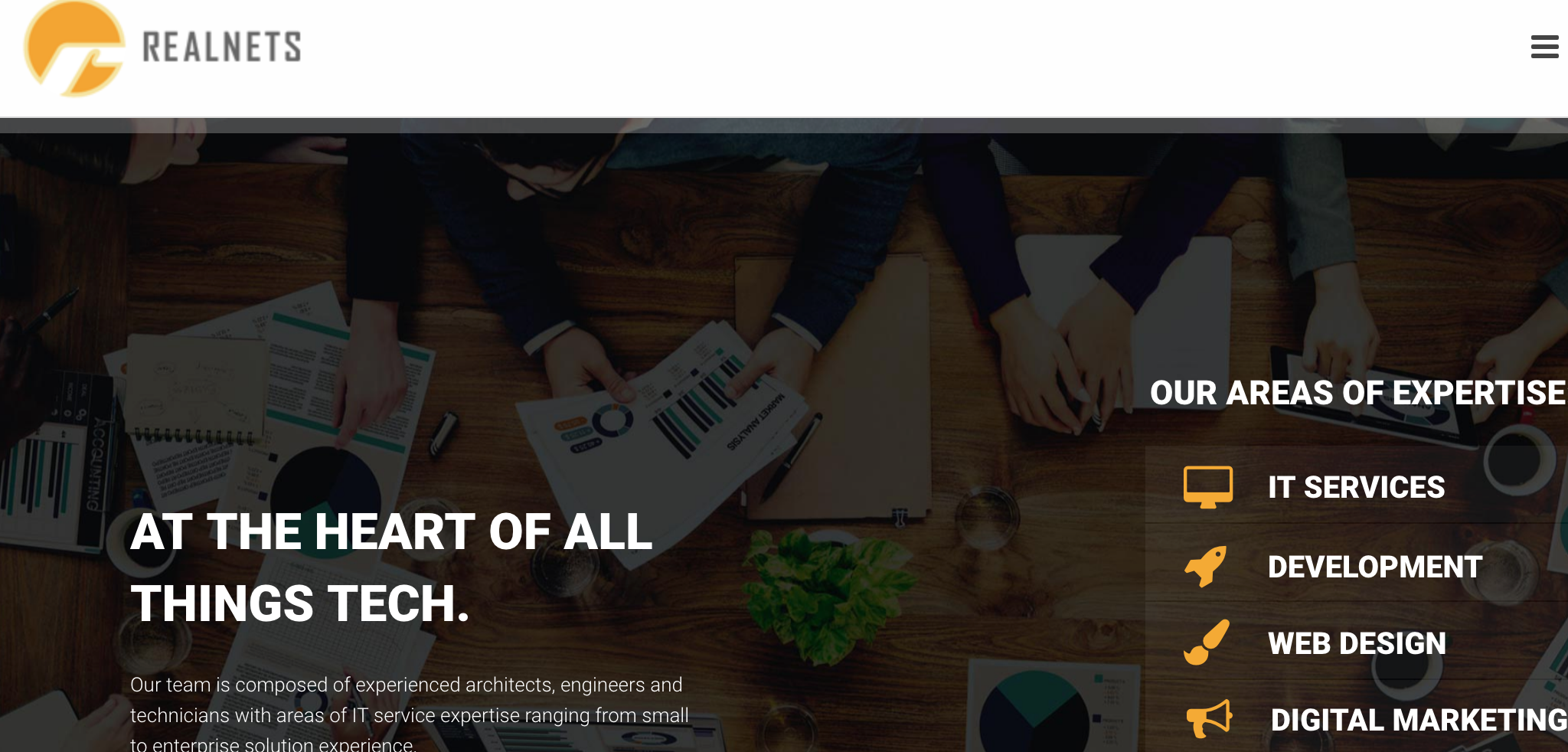 100 Higgins Rd Suite 100, Park Ridge, Chicago IL 60068
Phone: 773 694 1741
Website: https://www.realnets.com/
Founded: 1998
CEO: Brian Schoen
Expertise: Website hosting and development, IT infrastructure design, marketing
Top Clients: Global Lifeline Ambulance, South Central Bank, Complaints.com, Heritage Fuel PRM
Having been in business for over 20 years, Realnets combines skill with their vast knowledge of managing IT services for businesses. This allows them to think outside of traditional boxes to provide you with a strategy that delivers outstanding results, giving you maximum returns on your investments.
This option is perfect for those looking for a company willing to openly source solutions to the most challenging of problems across a wide range of IT needs. Some of the things they can help companies with includes developing websites and overhauling out of control networks, as well as managing IT services in the long term.
Knowing the IT market better than most other companies in Chicago now, they will also provide support for clients wherever needed through their customer service email or by contacting them directly.
Xumulus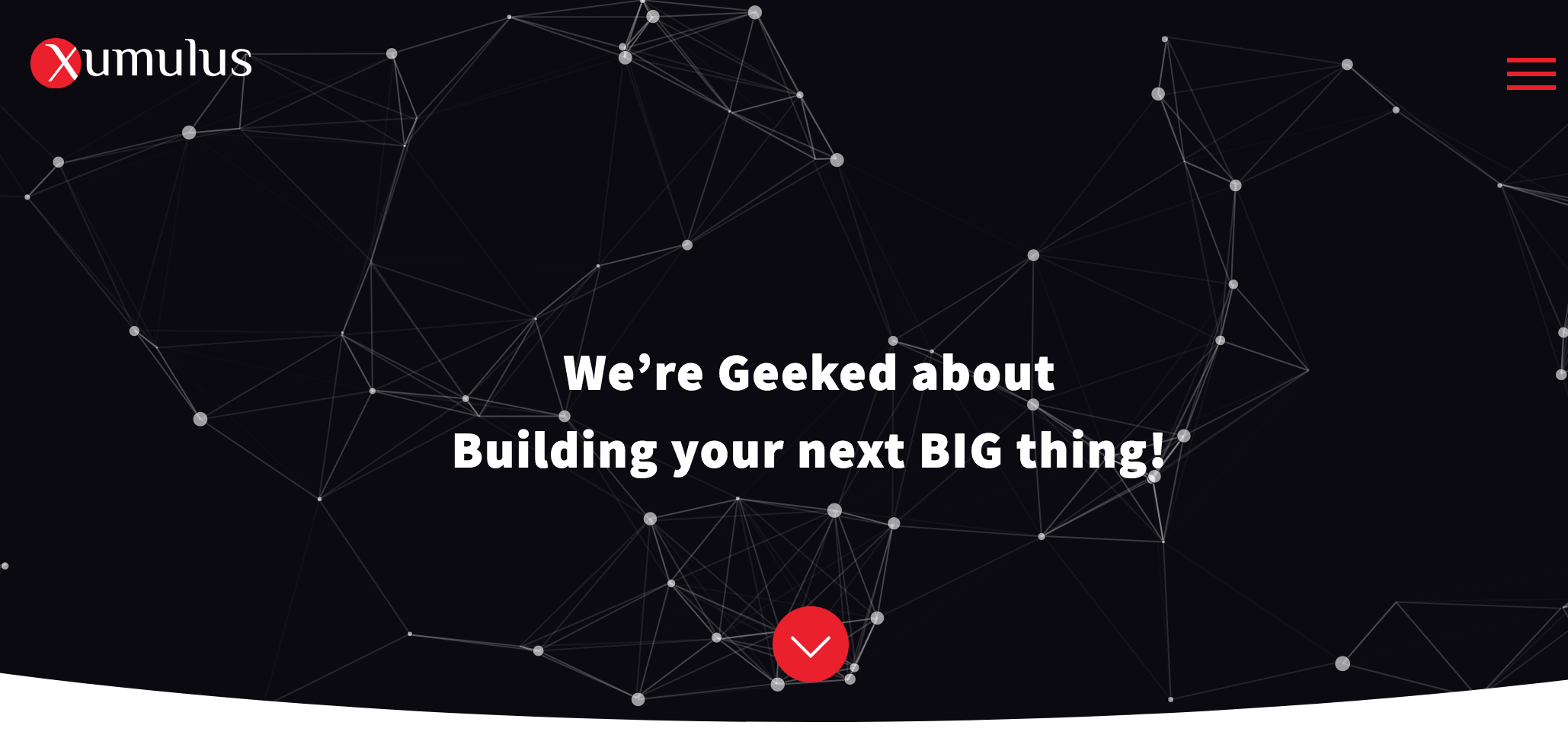 10 South Riverside Plaza Suite 875 Chicago, IL 60606
Phone: (888) 986 8587
Website: https://xumulus.com/
Founded: 2009
CEO: Nathan Popkins
Expertise: Digital Solutions, Web Development, Ecommerce
Top Clients: US Cellular, Rogers & Hollands Jewellery, Jackson Family Wines
The team behind Xumulus that focus on web development and ecommerce have an extensive knowledge in operations, integrations and DevOps and work with a number of different software and technologies to help you make crucial improvements to your business. They know what it takes to make users engage and convert, and how much of a difference the integral part of your website can make to this process and will share this knowledge with their clients in a way that suits them.
They also work on creating digital solutions to common IT problems faced by businesses, working with clients to install software that makes things as efficient as possible while also being on hand to answer questions at any time.
Many of the team from Xumulus have previously worked with larger firms, but now, they work with businesses of all sizes. The good news is that this means they can provide you with the same high level of talent at a lower price, without all the red tape from more commercialized businesses.
ServerCentral Turing Group (SCTG)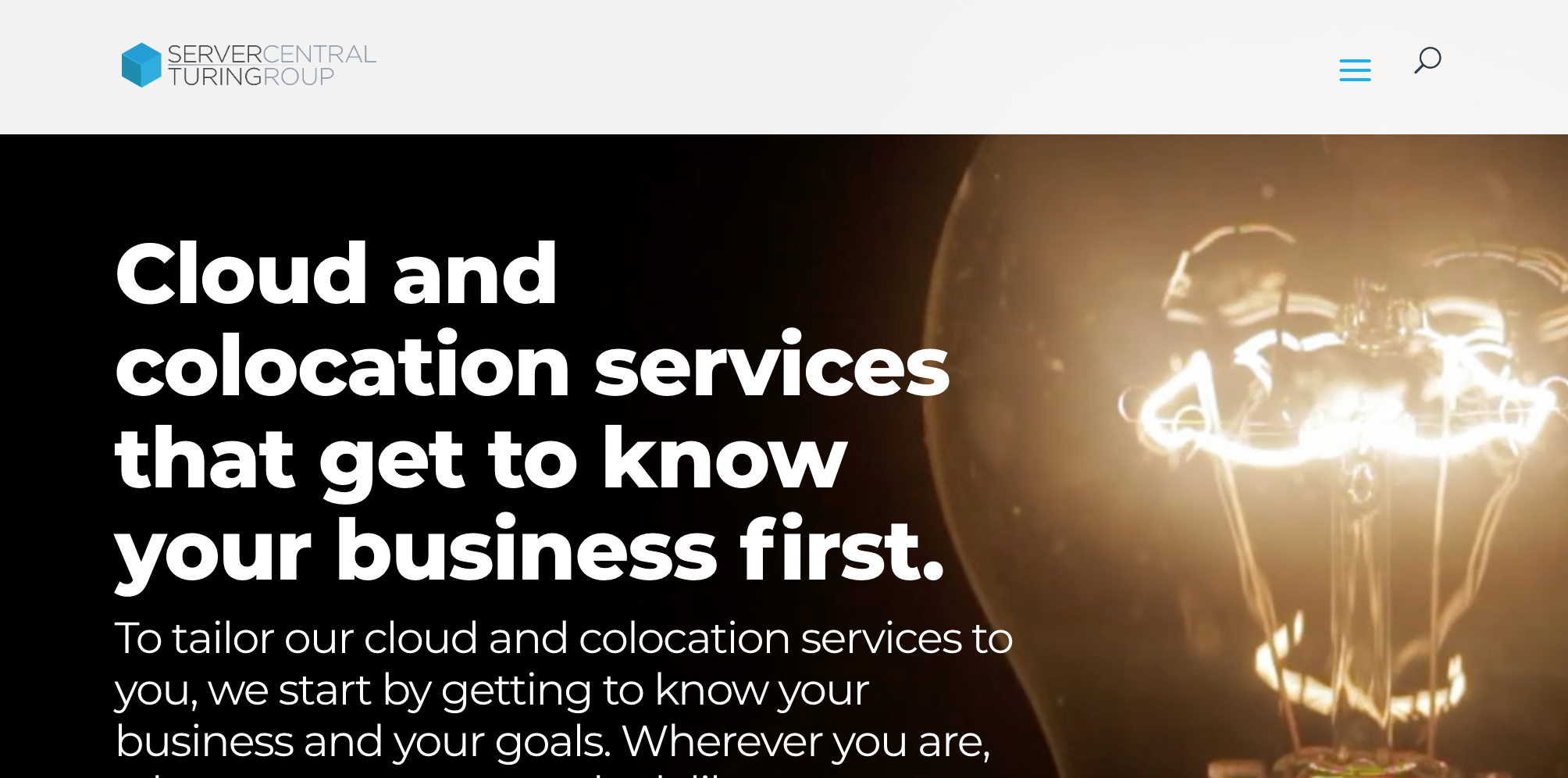 111 W. Jackson Blvd. Suite 1600 Chicago, IL 60604
Phone: 312 829 1111
Website: https://www.servercentral.com/
Founded: 2000
CEO: Brendan Caulfield
Expertise: Cloud, Data Services and Disaster Recovery
Top Clients: Shopify, DePaul University, Owings, Standard Parking Plus Corporation, RichRelevance
With their versatile and diverse expertise in the managing IT services business, ServerCentral Turing Group have secured contacts with businesses of all sizes and success rates, from startups to Fortune 500 companies from all over the world.
They work with businesses to understand their current business model, and use this to deliver formal, actionable recommendations that will help them create the best cloud for their business. There's a lot of criteria that goes into making sure you're storing information in a way that works well for your business, so having industry experts with plenty of experience on your side is invaluable.
They are also the only managing IT services company in Chicago who allow you to shift your spend from one IT service to another at any point during your contract because they understand that needs change, and you need to prioritise your budget to whichever need demands the most attention in that moment.
Mindsight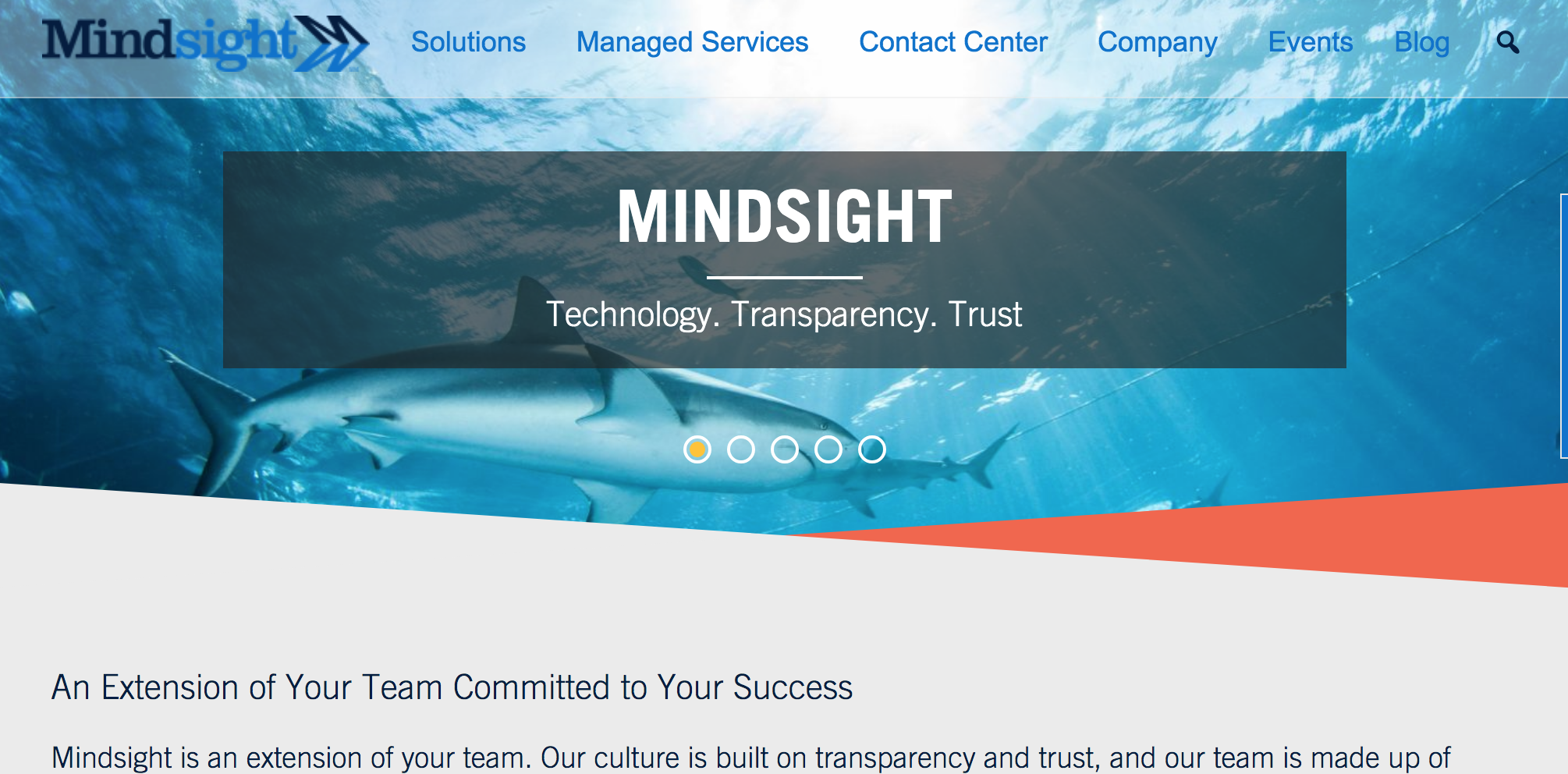 2001 Butterfield Road Suite 250 Downers Grove, Chicago IL 60515
Phone: 630 981 5000
Website: https://www.gomindsight.com/
Founded: 2004
CEO: Ed Kapelinski
Expertise: Manage Services, IT solutions, design, support and management
Top Clients: Cayan, Doúmak, Carver Pump, Superior Ambulatory Services
Mindsight is one of the largest managing IT services consultancy firms in the world and have been accredited with many awards to celebrate their successes over the years. One of their latest was the Global Leaders Clutch Award in 2018.
With a team of high certified engineers and a dedication towards their clients, any business who chooses to work with this company will find themselves surrounded by thought leaders who will work alongside you to solve the toughest of technology challenges. In fact, it's the highly qualified engineers behind this business that are the key to success, working relentlessly until they find a solution that suits you.
If you need ongoing support, Mindsight can offer you this, too, with the same straightforward and honest approach they must dealing with existing local and international enterprises. Their customer service and expertise are so cherished among existing customers that they have achieved a more than satisfactory satisfaction rate of 98%.
Framework Communications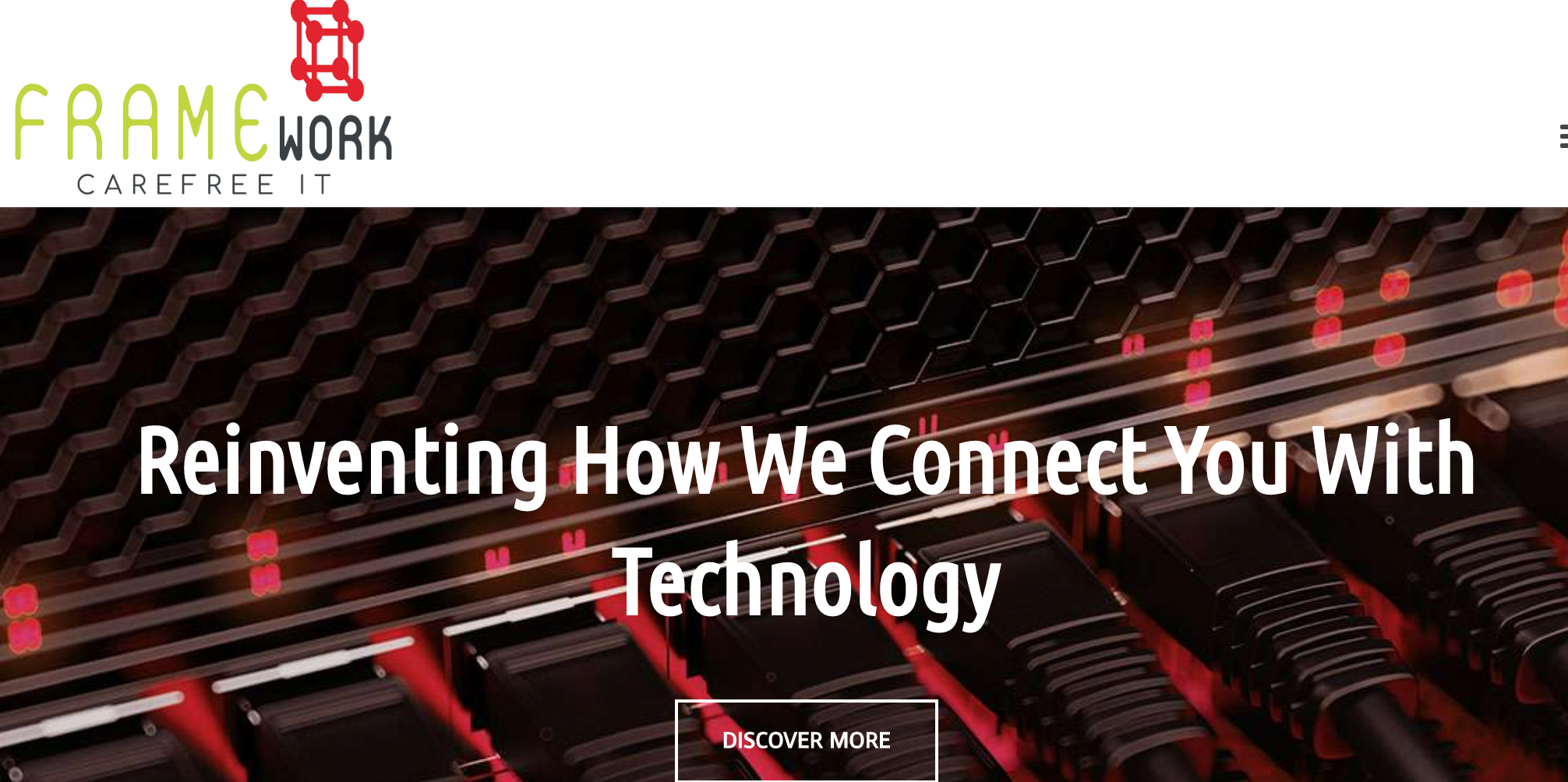 324 North Leavitt Street Suite 300 Chicago, IL 60612
Phone: 866 486 5507
Website: https://www.frameworkcommunications.com/
Founded: 2008
CEO: Emma Thwaites
Expertise: Managed IT solutions, cloud computing, IT consulting,
Top Clients: Northwestern Mutual Financial Network, Reliable Metal, K.R. Komarek, Ladder Up
Framework Communications combine data-driven intelligence, advanced security defences and a high level of customer service experience to make managing IT services simple. This business ethos helps businesses understand complex technology, reducing risks in what is a complex and hack-happy society.
Their focus remains on delivering exceptional services to their clients every time, while also providing managing IT business support and computer services that are tailored to the needs of each individual business. Using proactive methodology that guarantees efficient, agile and scalable growth across your business, they will redefine the part cloud technology plays in building your business for good.