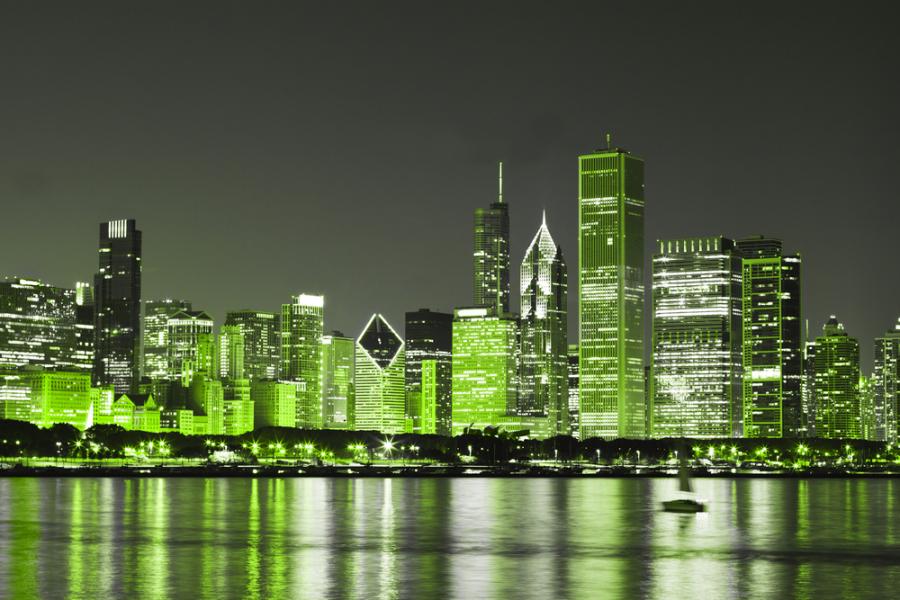 After being named the seventh-best city in the world last year, this year Chicago was rated the best city for St. Patrick's Day celebrations. According to personal finance site WalletHub, nobody spends March 17 better than Chicagoans.  
From pub crawls to the annual dyeing of the river and the parade, the city offers a St. Patrick's Day extravaganza. But earning the best places to celebrate like the Irish this year wasn't an easy feat.
Chicago competed against 199 other large cities in the U.S. for more than a dozen metrics including Irish population size, cost of beer, crime rate, and walkability, and parties and festivals per capita. Data used to create this ranking were collected from a wide array of sources such as the U.S. Census Bureau, Federal Bureau of Investigation, Google Ads, Eventbrite, Kayak.com, Walk Score, and more.  
The next four slots behind The Windy City were given to Philadelphia, Madison, Boston, and Tampa. These cities got high marks for their elaborate pageants or long processions of bagpipers. One distinctive way Philly locals celebrate St. Patrick's Day is by participating in The Great Narberth Leprechaun Hunt. This annual tradition has kids searching for ten hidden leprechauns throughout the shops of downtown Narberth.
For Chicagoans, nothing is more exciting than watching the river being dyed emerald green A tradition dating back over 50 years, the event gathers impressive crowds along the bridges and scenic riverwalk. The water starts turning bright green at 9 a.m and the magic lasts for about five hours.
Another must-see? The downtown parade, that starts at Balbo and Columbus drives and proceeds north on Columbus to Monroe Street.This three-hour spectacle of color will delight spectators with floats waving Irish flags, troops of Irish step dancers, marching bands, bagpipers, and more.
A family-friendly, but equally entertaining option is the South Side Irish Parade, which takes place in the Beverly neighborhood and features bands, dance troupes, and parade queens.
Once the parades come to an end, the fun moves inside the pubs across the city. Some of the most popular pub crawls are the Chicago Shamrock Crawl, the Wrigleyville Pub Crawl and the Chicago River Crawl, which grants access to over 20 top-rated River North bars like Hard Rock Cafe, Henry's, House of Blues, and Celeste.
While the most sought-after events take place in Chicago, two other nearby cities, Naperville and Rockford, also made the top ten for going all out on St. Patrick's Day.
With more than 31 million people in the U.S. claiming Irish ancestry, it's no surprise that St. Patty's Day has become one of the country's largest celebrations. But it's also one of the biggest drinking days of the year and Americans don't seem to hold back from spending. WalletHub estimates that revelers will spend $5.6 billion on the holiday.
Saint Patrick's celebration in Chicago this year is also on our list of 10 ways to enjoy Chicago for Free in March. and Things to Do in Chicago this month.
You Might Also Like: