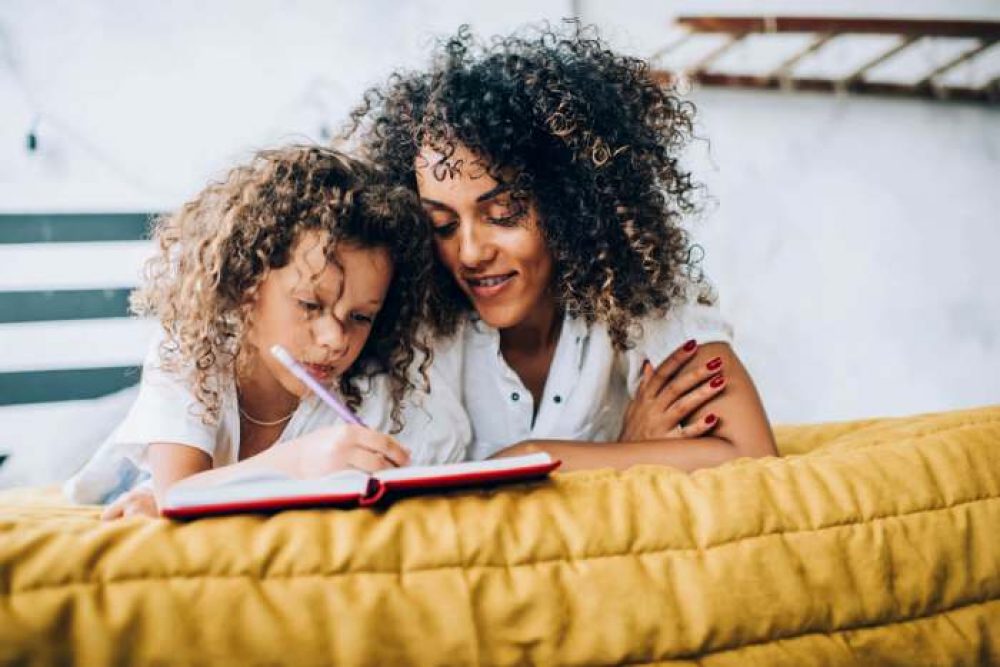 6 new from $11.80

12 used from $3.06

Free shipping
Last update was on: June 4, 2023 7:13 am
This little book contains fill-in-the-blank lines describing some aspect of your affection for a loved one
Hardcover with removable clear plastic jacket; 4.5 × 3.25 inches; 112 pages Simple prompts make it easy to express yourself
Just complete each line and voila: you have a uniquely personal gift your loved one will read again and again
Make it as mushy, racy, or witty as you choose!
We can all use some inspiration when it's time to buy the best gift for any special lady in your life. Whether you are shopping for your wife, your loving grandmother or even your sister who holds such a special place in your heart, we got you covered with original and useful ideas that she will fall in love with.
And if you are searching for the ideal present to complete a romantic Valentine's Day dinner, the What I Love about You Journal is devoted to utterly impressing your loving wife or girlfriend. Created to help you express your fond feelings, this unique journal is a creative way to bring your relationship to a new level.
Knock Knock is an ingenious brand developed by independent makers of clever gifts, books and so many other original items, all with the clear mission of putting the fun in functional. Devoted to bringing humor, creativity and smarts to everyday life, Knock Knock's team creates products and develops books from the ground up, as well as collaborating with outside authors, bloggers and other innovative creators. Distributed in 45 countries worldwide, the brand is committed to delivering high quality carefully crafted items and believes that passion and curiosity can make anything interesting.
Knock Knock's What I Love about You Gift Journal is a uniquely personal gift your loved one will read over and over again, because it's where you can naturally express your care and deep feelings. It's a great and proficient way that allows you to go back and reflect on the bits and pieces, all those small but notable moments in your special journey as a couple. Even though there are many ways to preserve some moments in time, there is nothing so personal that can compare with a hand written journal.
This lovely book contains fill-in-the-blank spaces that will help you perfectly describe your affection for a loved one. With 112 pages of 50 simple prompts, you just have to complete each line and you will be ready to offer a personal and uniquely crafted gift to be treasured for many years to come.
The front cover is illustrated with the first blanks you will have to fill up – What I Love about [blank] by [blank], offering you the opportunity to personalize your gift from the first seconds. The hardcover is simply designed with a pink background and minimalistic white lines and letters. For additional protection that will stand the test of time, it is carefully covered with a removable clear plastic jacket.
Some of the prompts you can find in this cute journal are: I love your [blank], You are my favorite [blank] in the world, I love hearing stories about your [blank], I love how talented you are in [blank], When we are apart, it makes me happy to think about [blank], It's hard to put into words how strongly I feel about your [blank], You have the greatest taste in [blank], I believe the world needs your unique [blank], You give the best [blank], It is so incredibly funny when you [blank], I love remembering the time when we [blank] and Nobody else can [blank] like you.
Ideal to show your loved one how much you know about her, the prompts can be easily personalized with drawings, doodles, stickers or tiny photographs. The lines are surrounded by plenty of blank space for you to get creative and design one of the most emotional gifts you can offer.
Take your time while filling up the journal – make it as sweet, serious or sentimental as you choose. Seemingly banal choices can be surprisingly effective and your attention to small details will be  appreciated. Be real and she is definitely going to love it.
Knock Knock's What I Love about You Journal has a compact size, measuring only 4.5" x 3.25". This makes it easy to store it on your home bookshelf, ready for you to read it again together during the years and reminisce about some precious milestones in your relationship.
Furthermore, the compact design can help you create beautiful arrangements while preparing a romantic dinner table. As proved by its happy customers, the Gift Journal is a fantastic addition to a precious flower bouquet or a box of tasty chocolates. Prepare them all in a timely manner and surprise your special lady with your creativity – we are sure that she will never forget such a thoughtful gift.