What are law firms?
     Law firms are business entities formed by one or more lawyers to engage in the practice of law.
     Their primary service rendered by a law firm is to advise clients about their legal rights and responsibilities, and to represent clients in civil or criminal cases, business transactions, and other matters in which legal advice and other assistance are sought.
A law firm is a business that is formed by one or more lawyers to practice law under a specific name.
There are some practices that will focus on providing legal counsel to certain industries, like business law, and those who deal with more generalized law cases. The latter are usually, but not always, larger companies who have lawyers with different specialities spread throughout several locations nationally.
The primary role of a law firm is to advise their clients about their legal rights and responsibilities. Some will also represent clients in civil or criminal cases, though there are some law firms in Chicago who will gather evidence and outsource serving in court to another lawyer with more experience instead.
There are other miscellaneous duties that clients can seek law firms out for, though the commitments that these firms will oversee tend to vary from place to place.
The good news is that law firms are continuing to grow, meaning you have more options than ever when it comes to choosing the right firm for you. In the US industry alone, law firms have grown by 2.2% over the past five years to reach a revenue of $331bn in 2019.
The number of businesses has also increased by 0.8% over the same time period, meaning you will be inundated with options when looking to find the right law firm in Chicago for you.
The good news is that we've made this process a whole lot easier, narrowing down the best options across the market for you to choose from. We have made sure that our list is varied enough that it covers all different sectors and sections of law. This means we can guarantee you will find the right company for you by reading our suggestions below.
Brinks Gilson & Lione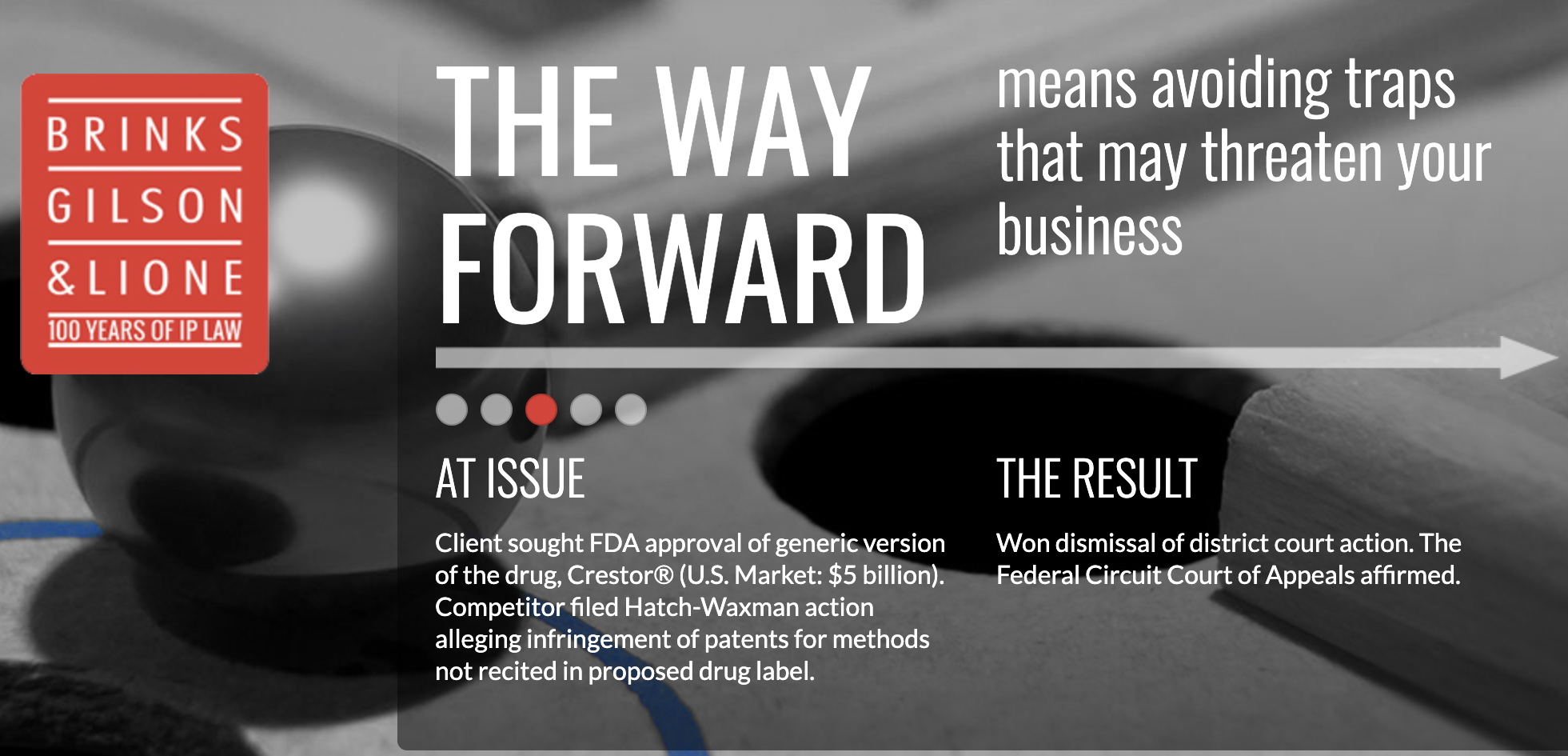 455 N Cityfront Plaza Dr., Suite 3600, Chicago, IL 60611
Phone: 312 3214200
Website: https://www.brinksgilson.com/ 
Founded: 1917
President: Gus Siller
Expertise:  Appellate Law, Licensing, Copyright Law, Trademark Law, Biotech & Pharma Law, Patent Prosecution, Chemicals, Energy & Agriculture, Intellectual Asset Management, Electrical & Computer, Green Technology, Trade Secrets, Nanotechnology, Design Protection, International Patent, International Trademark, Litigation, and Trademarks & Unfair Competition.
With more than 100 lawyers, patent agents and scientific advisors on its team, the Chicago-based Brinks Gilson & Lione is one of the largest intellectual property law firms in the U.S. Brinks attorneys are well-versed in patent, trademark, unfair competition, trade secret, and copyright law. Most of their clients come from the healthcare industry including pharmaceutical, bioengineering, and medical devices. 
Brinks Gilson & Lione is also known for running a successful pro bono program since 2001. Over the years, the firm has received many prestigious awards including 
In 2016, Brinks Gilson & Lione was recognized as a top-tier law firm by U.S. News and World Report and Best Lawyers in the eighth annual edition of "Best Law Firms."
Thompson Coburn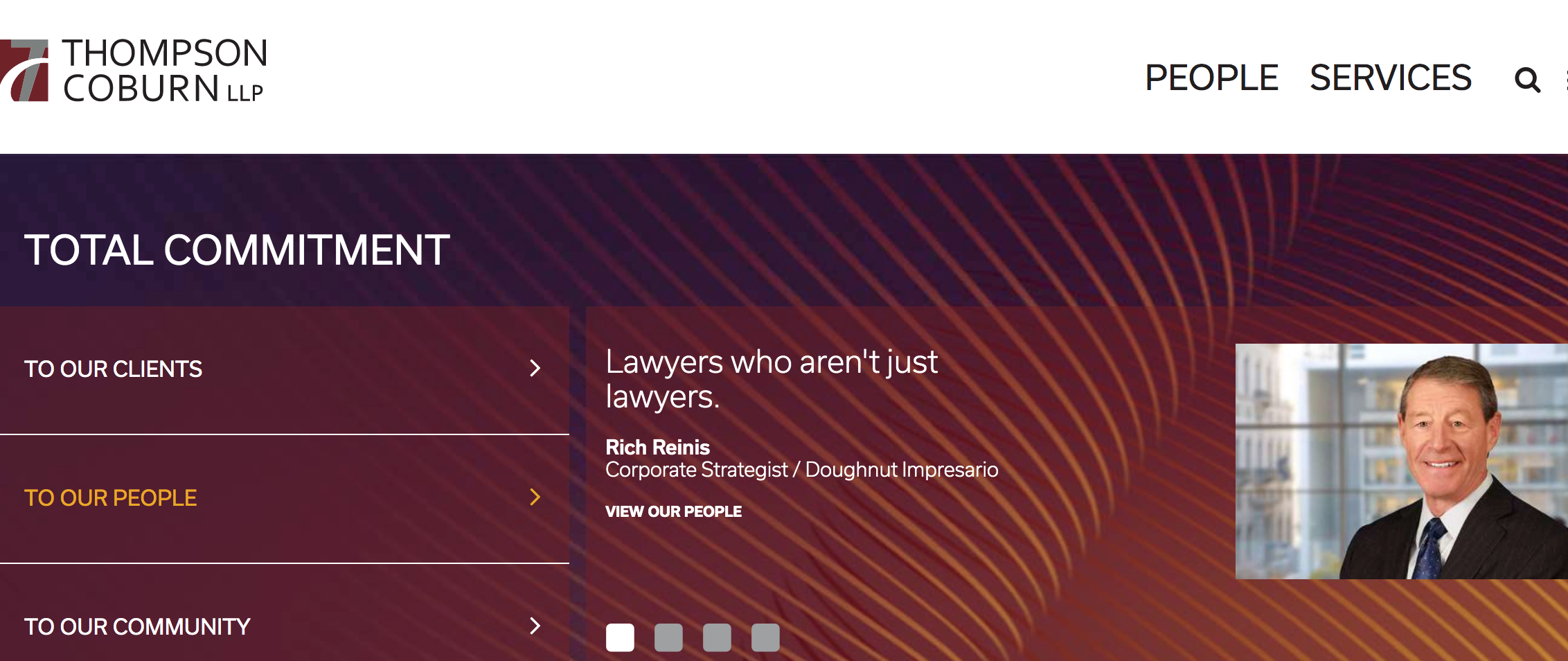 55 E Monroe St Chicago, IL 60603
Phone: 312 580 2229
Website: https://www.thompsoncoburn.com/
Founded: 2007
CEO: Roger Flower
Expertise: Litigation, Real Estate, Corporate, Intellectual Property, Cybersecurity, Employee Benefits, Labor & Employment, Finance, Bankruptcy, Private Client, Environmental, Healthcare, Lobbying/Policy, Public Finance, Tax.
Thompson Coburn prides itself on being one of the most popular law firms in Chicago, having represented 45 of Chicago's 100 largest public companies and almost 30 of its 100 largest privately held companies in an assortment of legal matters since expanding their business to Chicago in 2007.
Since its launch, Thompson Coburn's Chicago office has continued to grow rapidly, with 15 more partners joining the office over the last few years. They boast that many of these partners come from the city's largest law firm, with lots of experience and a high level of knowledge.
With over 65 attorneys covering many different parts of US law, this law firm in Chicago is great for those looking for experience. If you aren't quite sure what sort of legal help you'll need, investing in Thompson Coburn LLP to help may significantly benefit your case.
Hinshaw & Culbertson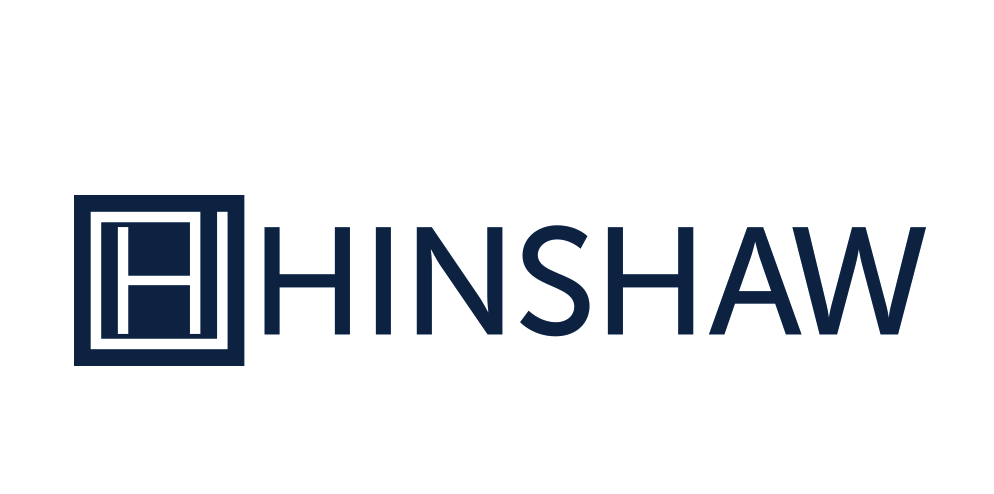 151 North Franklin Street Suite 2500 Chicago, IL 60606
Phone: 12 704 3000
Website: https://www.hinshawlaw.com/locations-offices-Chicago.html
Founded: 1934
Chairman: Peter D. Sullivan
Expertise: Business Law & Corporate Transactions, Consumer Financial Services, Environmental Law, Intellectual Property, Labor & Employment Law, Professional Liability Defense, Estate Planning & Taxation Matters.
Established in 1934, Chicago is home to Hinshaw & Culbertson's national headquarters, and has grown to include approximately 150 attorneys for you to choose from. Operating in a number of different fields, their expertise allows them to adequately serve the local community as well as international clients.
Due to the history and the large number of attorneys within their practice, the firm has and continues to represent a number of for-profit and non-profit clients in many different industries, like healthcare, hospitality, and insurance. In addition to this, many of their attorneys also work with government agencies, municipalities and schools.
McDermott Will & Emery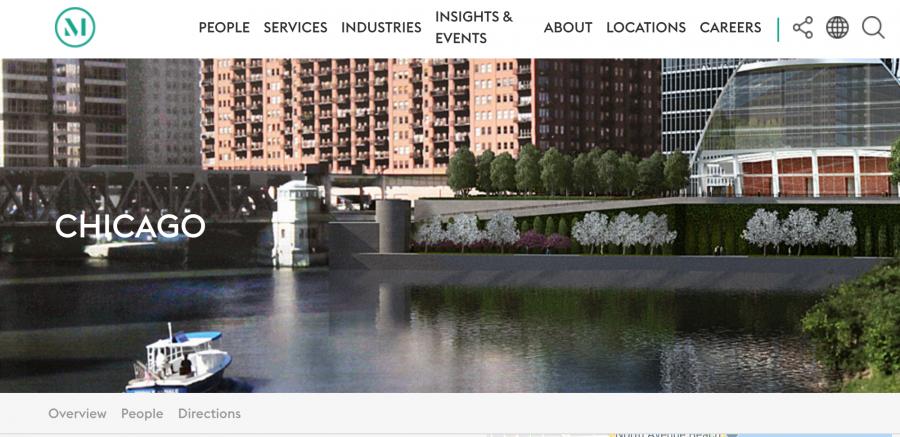 444 West Lake Street Chicago, IL 60606-0029
Phone: +1 312 372 2000
Website: https://www.mwe.com/locations/chicago/
Founded: 1934
Chairman: Ira J. Coleman
Expertise: Antitrust, Banking & Finance, Corporate & Securities, Health, Intellectual Property, Labor, Employment & Employee Benefits, Litigation, Real Estate, Tax, White Collar Defense
Opened in 1934 as the firm's first office, their Chicago location has expanded from its original focus on tax law to include many other legislative practices. Their practices and individual lawyers from within are regularly recognized as some of the best lawyers globally, in publications such as The Legal 500, U.S. News-Best Lawyers and Chambers USA.
To continue with their efforts to show their dedication towards their clients, those working in the practice will regularly advise clients on international laws, believing they must be prepared to help clients from wherever their business interests take them.
These international advisements and national law advisements are made to companies of all shapes and sizes—from small, private companies to large, public ones. They also counsel numerous non-profit and tax-exempt organizations, educational and research institutions.
Jones Day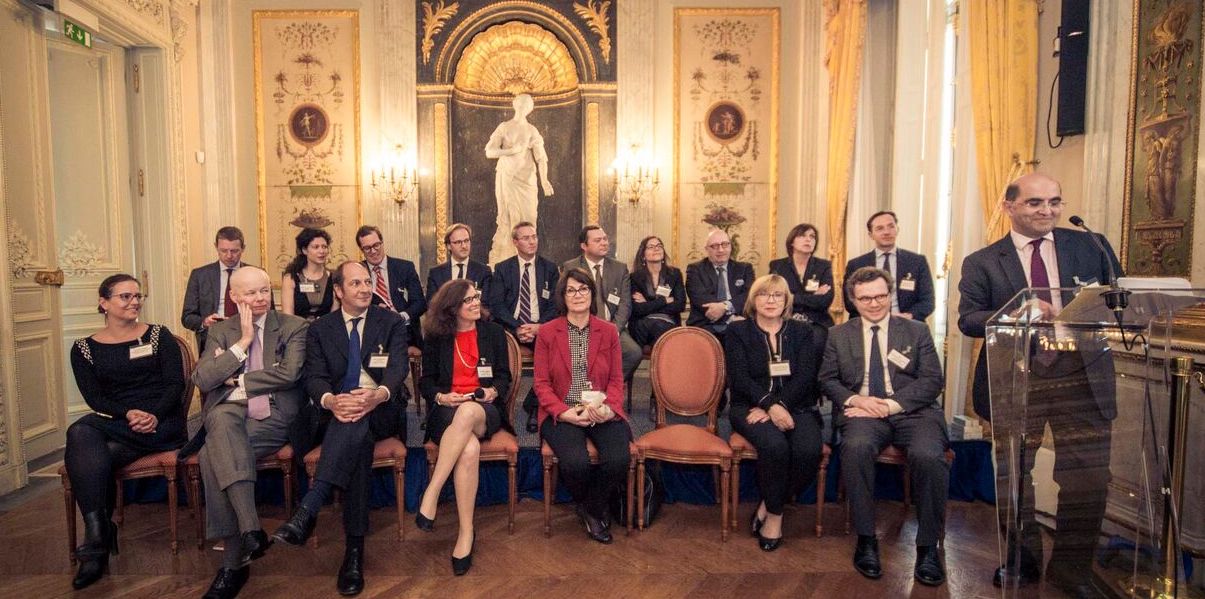 77 W Wacker Dr Chicago, IL 60601
Phone: +1 312 269 4234
Website: https://www.jonesday.com
Founded: 1983
Managing partner: Stephen J. Brogan
Expertise: Fraud, Antitrust, Securities Improprieties, International Trade & Breaches Of The Foreign Corrupt Practices Act, Government Contracts, Healthcare & Environmental Crimes, Internal & Regulatory Investigations.
If you have committed or been accused of a white collar crime and are looking for a law firm in Chicago who can help create your defense, Jones Day is the place for you. Working with companies and individuals, they can build a successful defense for anyone facing a criminal jury trial.
With the combined experience of those working at this law firm, they have been able to successfully prosecute and defend hundreds of people during criminal jury trials.
Riley Safer Holmes & Cancila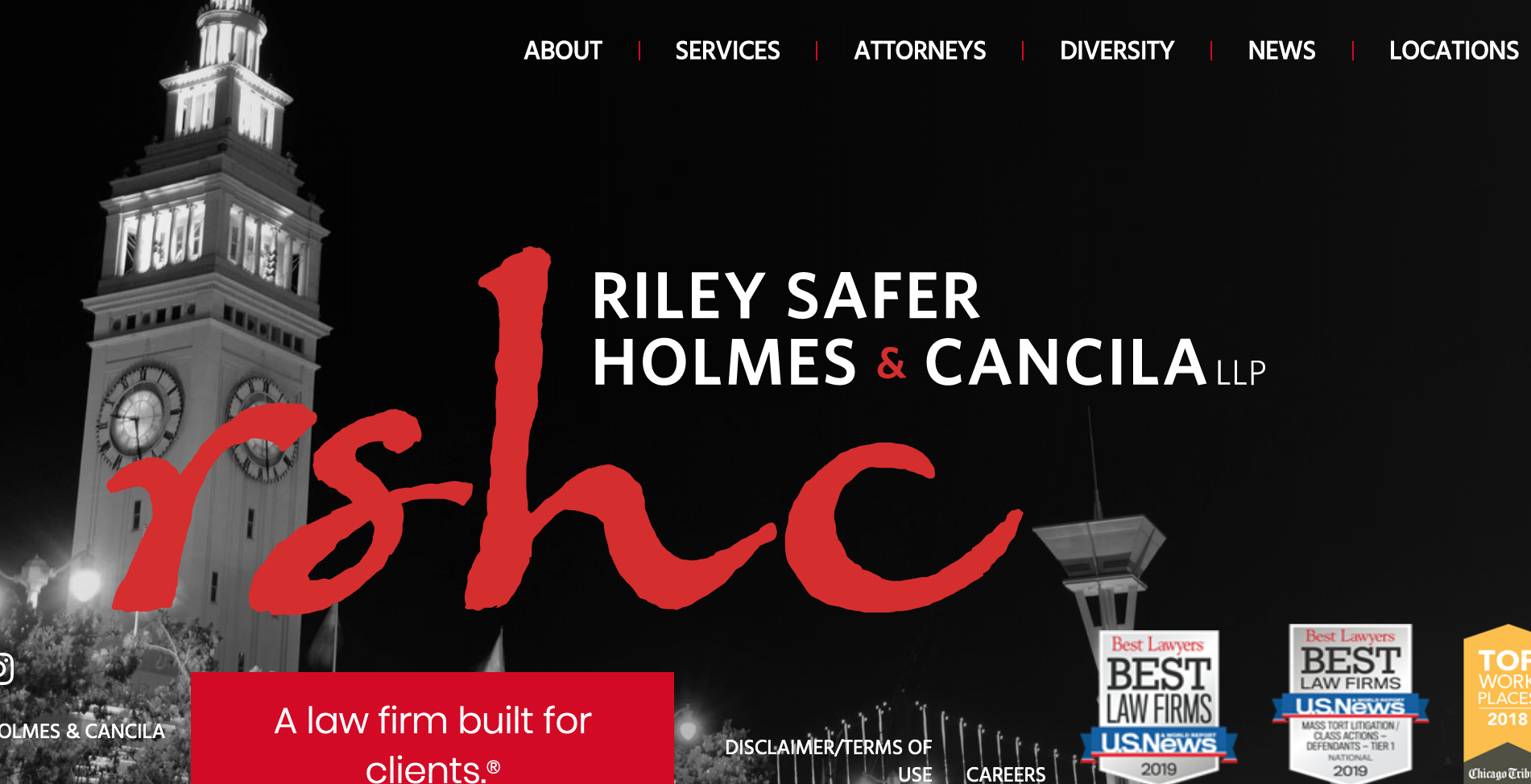 70 W. Madison Street Suite 2900 Chicago, IL 60602
Phone: 312 471 8700
Website: https://www.rshc-law.com/
Founded: 2016
Founding Partner: Robert Riley
Expertise: Antitrust & Competition Law, Appellate, Business Transactions, Class Actions, Commercial Litigation, Cybersecurity, Higher Education, Insurance Litigation, Intellectual Property, Labor & Employment Counselling & Litigation, Product Liability & Mass Torts, Risk, Reputation & Crisis Management, White Collar Defense, Internal Investigations and Compliance.
Created in 2016, this law firm may not be as established as others on our list, but those who work for them are, with many of them previously serving in larger companies with outstanding reputations. This experience allows all of the 73 lawyers on the books to provide the best advice on the market due to their extensive knowledge of the industry and of practical law.
Their main business ethos is that the best lawsuit is the one that is never filed, so for this reason, their lawyers will also provide legislative advice to clients before a potential problem occurs. This is great for companies who are looking to engage in risk management, and need a second opinion from those that know what they are talking about.
Since their launch, Riley Safer Holmes & Cancila have worked with a variety of different companies, organizations and individuals who required sophisticated legal help. Their client list ranges vastly, too, from small privately held companies and private individuals to large, multinational and other public traded companies.
Novack & Macey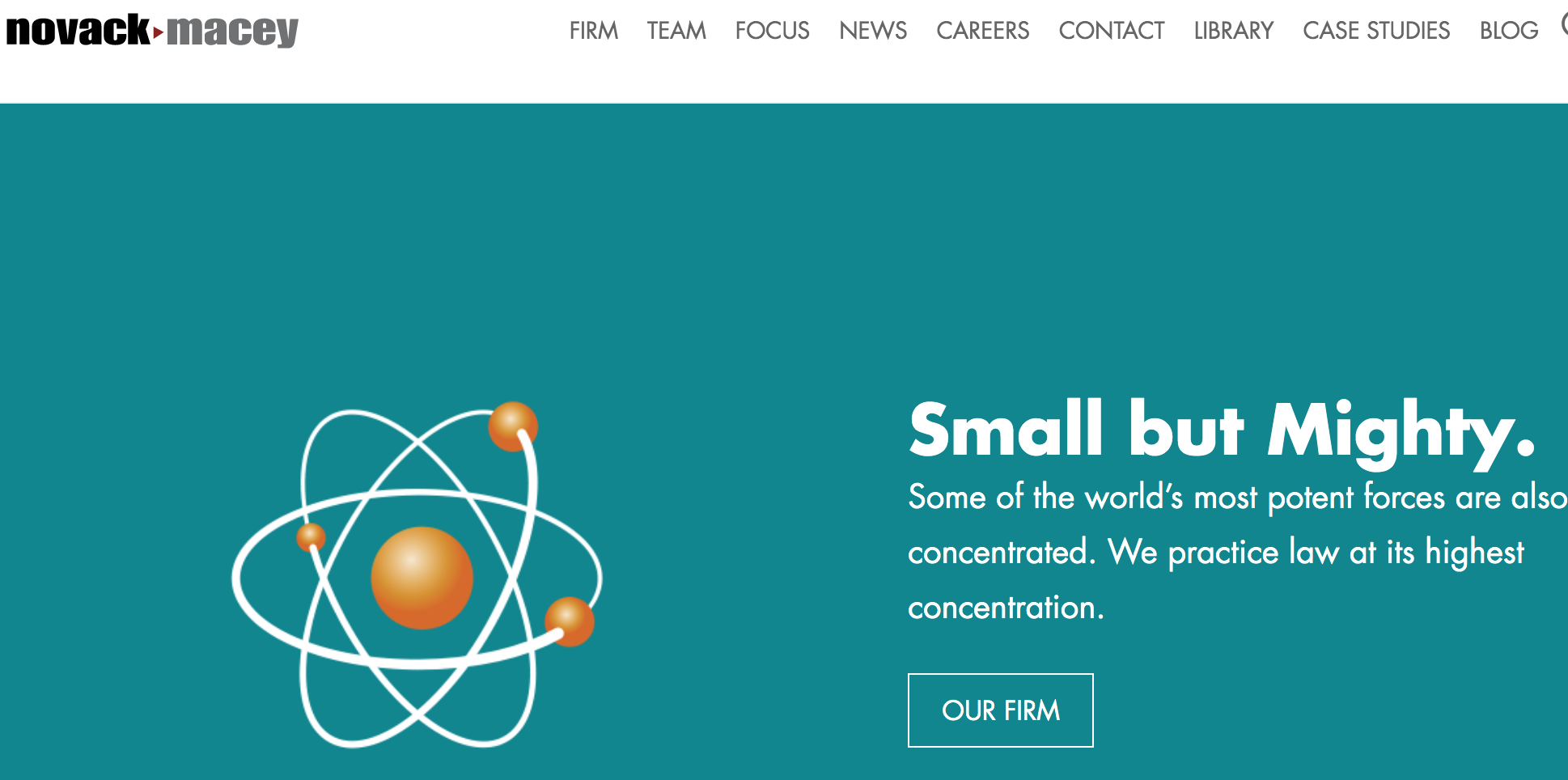 100 North Riverside Plaza Chicago, IL 60606-1520
Phone: 312 419 6900
Website:  https://www.novackmacey.com/
Founded: 1984
Managing Partner: Donald A. Tarkington
Expertise: Commercial & Business Law
Novack and Macey are a small, boutique law firm, but this doesn't mean that they aren't mighty.
Novack & Macey are a small law firm located in the heart of Chicago, but their size does not detract from the vast experience their lawyers possess. Having attracted a dedicated team of lawyers who are experienced enough to jump at the opportunity of a challenging case, your corporate matters are in great hands with this team.
In the last thirty five years, this law firm has dealt with everything from shareholder oppression to claims of oppression and corporate voting battles, and have built up a great reputation in the local area. In fact, their efforts are so highly appreciated that they have been called a "law firm's law firm" by the National Law Journal.
Katten Muchin Rosenman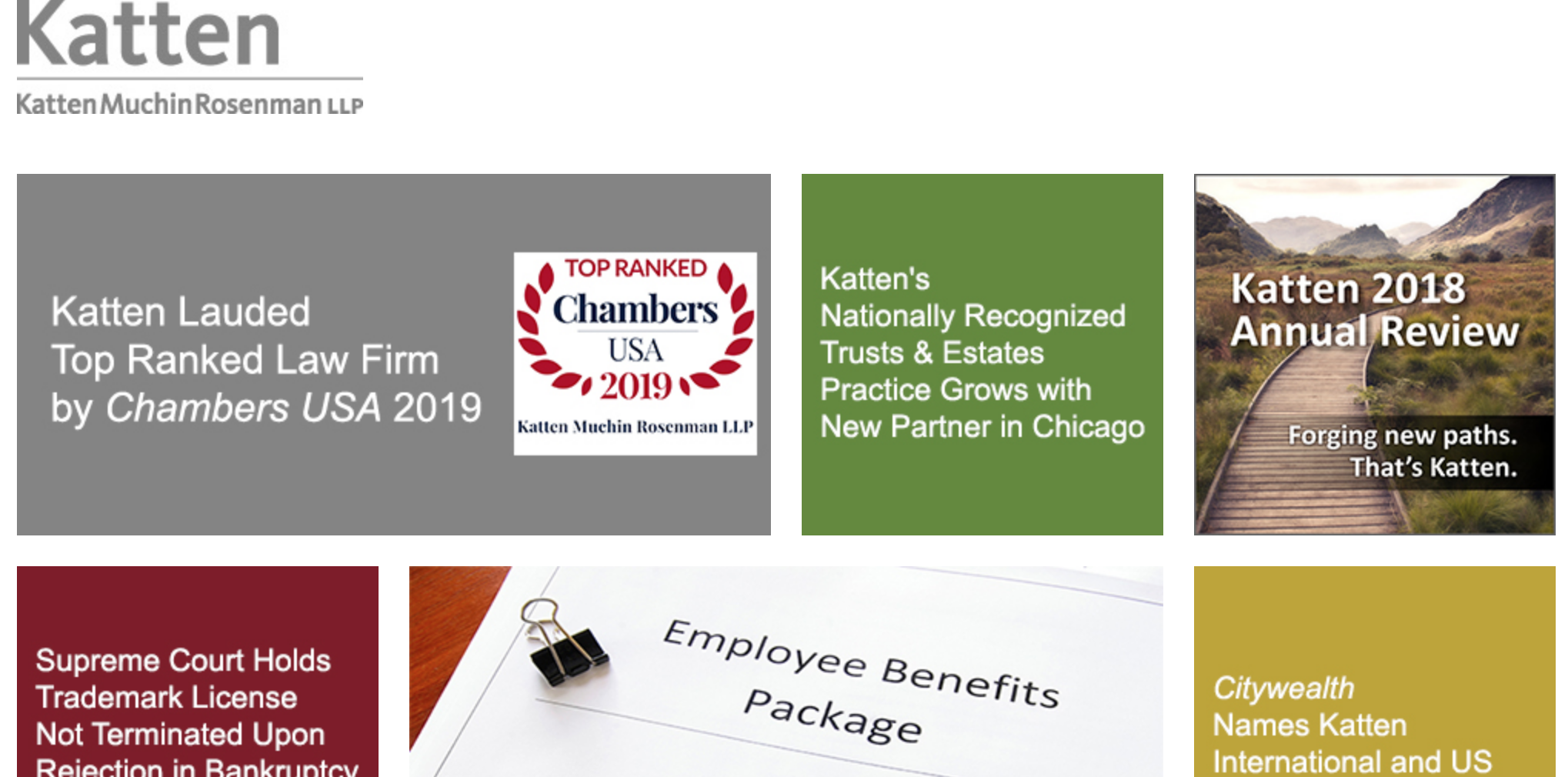 525 West Monroe Street Chicago, IL 60661-3693
Phone: 312 902 5200
Website: https://www.kattenlaw.com/Chicago
Founded: 2002
CEO: Noah Heller
Expertise: Securities Litigation To Real Estate Finance, Complex Business Finance, Trademark Litigation, White Collar Fraud, Healthcare Compliance
Katten Muchin Rosenman is a large Chicago law firm with over 300 practising attorneys, handling a wide range of transactional, dispute and regulatory matters for their clients. Their clients include a whole host of corporate, government and non-profit clients, but they also represent individuals.
Though their attorneys specialize in many different areas, and have represented people over a variety of different issues, they're perhaps most famous for the general counsel they've provided for the Chicago White Sox and Chicago Bulls since the company was founded. They are also general counsel for a number of NBA, MLB and MLS franchises.
With this in mind, this law firm in Chicago is perfect for sports businesses or individuals who are dealing with financing, facing complex regulatory issues or building a stadium.
Neal, Gerber & Eisenburg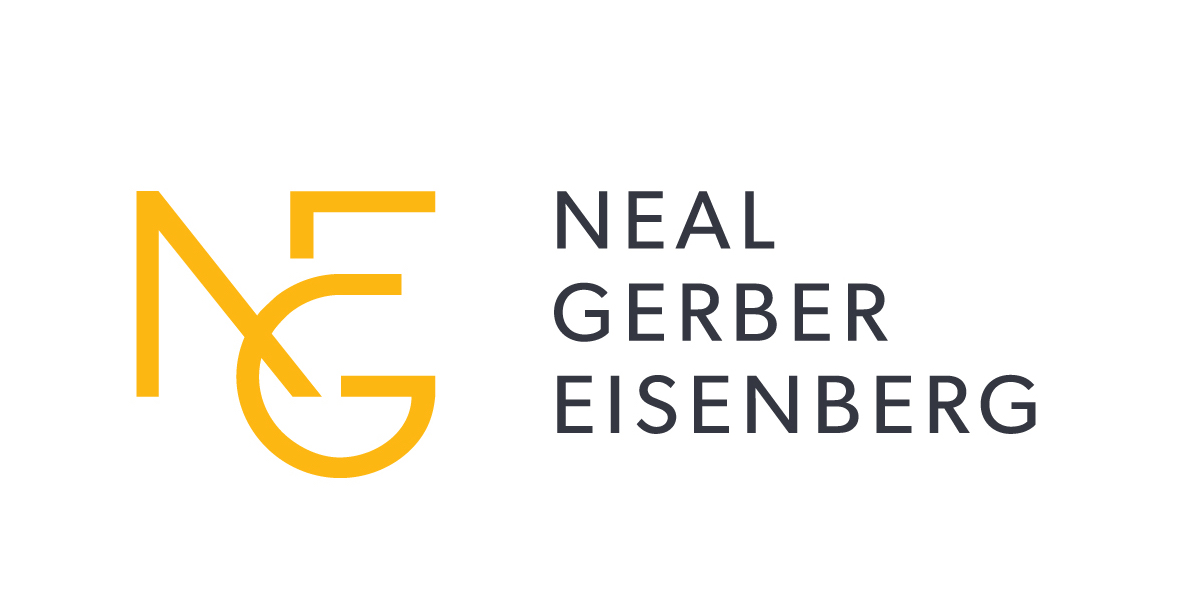 Two North LaSalle Street Suite 1700 Chicago, IL 60602-3801
Phone: 312 269 8000
Website: https://www.nge.com/
Founded: 1986
CEO: Sonia Menon
Expertise: Business, Litigation & Disputes, Private Wealth, Intellectual Property
Neal, Gerber & Eisenburg are one of the lar4gest single-office law firms in America, with 150 lawyers dealing with all things business and finance related. With an eye for entrepreneurial and individualistic clients that match the businesses own ethos, they are no strangers to challenging cases that puzzle even the experts of the corporate world.
In the lifespan of the company, they have built a client list that includes a number of Fortune 100 companies, as well as small and midsized businesses, established institutions and startups. These clients can attest to the personalized, passionate nature of the lawyers within this law firm, who provide clients with individualized advice based on the companies needs, instead of generalizing based on what they have in common with other companies.
Holland & Knight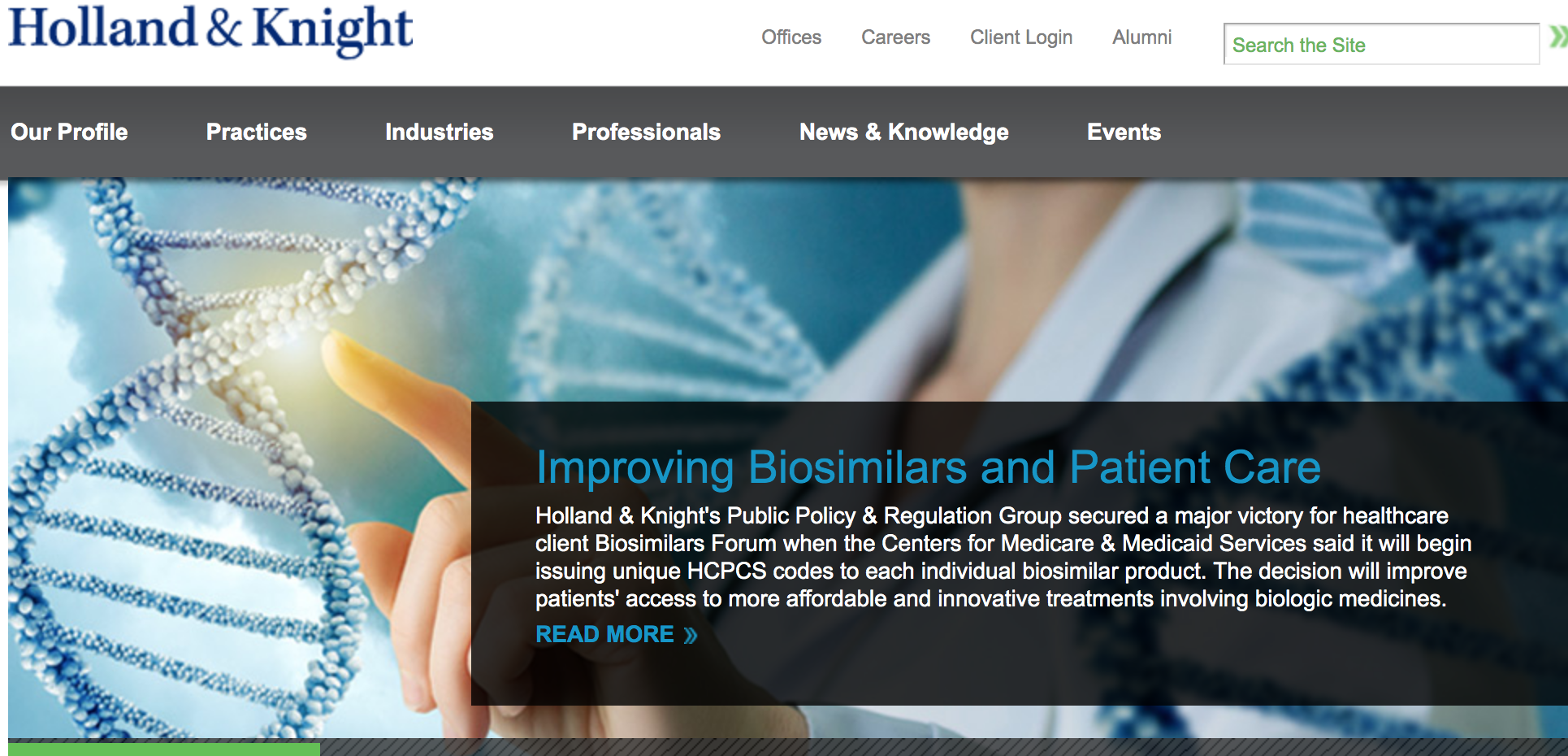 131 South Dearborn Street 30th Floor Chicago, IL 60603
Phone: 312 263 3600
Website: https://www.hklaw.com
Founded: 1968
CEO: Steven Sonberg
Expertise: Commercial Litigation, Intellectual Property, Tax Controversies, Corporate Law & Securities, Environmental Law, Labor & Employment, Private Wealth Services, Product Liability Litigation
Holland & Knight is a large law firm with more than 1200 lawyers in their offices, located in America and internationally. Organized around select industry groups, those working within their Chicago office are able to help with clients across many different practice areas, offering industry-targeted representation and solutions that are tailored to a client's personalized needs.
Their lawyers have decades worth of experience in what they do, meaning clients will be provided with the most up to date advice based on current legislation and experience from those who have witnessed changes to legislation first hand.
Fischel & Kahn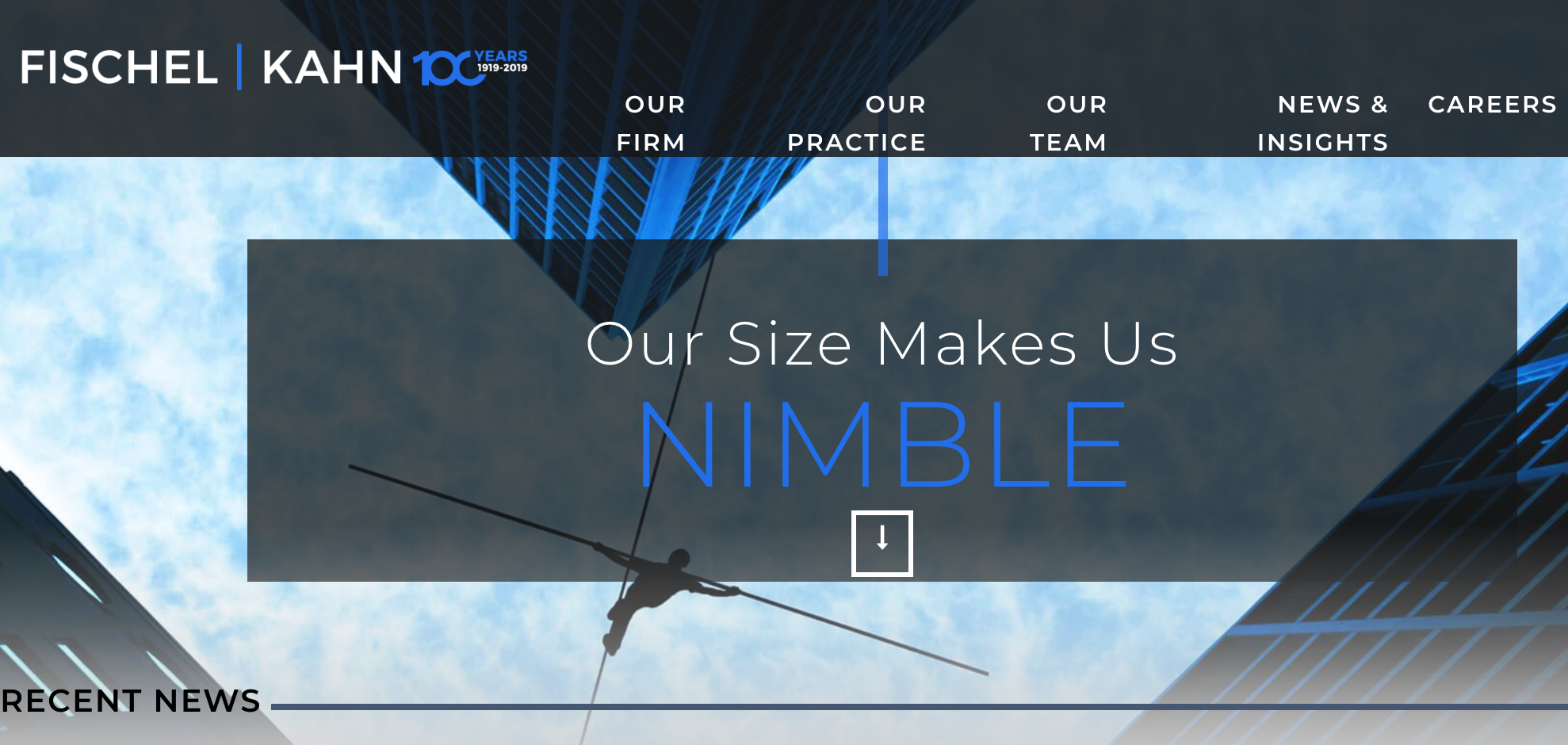 155 North Wacker Drive Suite 1950 Chicago, IL 60606
Phone: 312 726 0440
Website: https://www.fischelkahn.com/
Founded: 1919
Managing Partner: David Inlander
Expertise: Corporate, Litigation, Matrimonial Law, Trusts & Estates
Having been operating as a law firm for over 100 years, Fischel & Kahn know what it takes to provide outstanding legal advice and solutions to their clients. Having dealt with a number of sophisticated clients since they were founded, their lawyers combine the attention and client service or a smaller firm with the diverse skills they are presented with as a larger firm.
They use this knowledge when working with individuals and privately held companies to provide legal, practical advice for anything related to business, protecting assets and managing life transitions.
With a diverse team of lawyers, they have everything you need for your business to operate its legal woes all in one place.
Akerman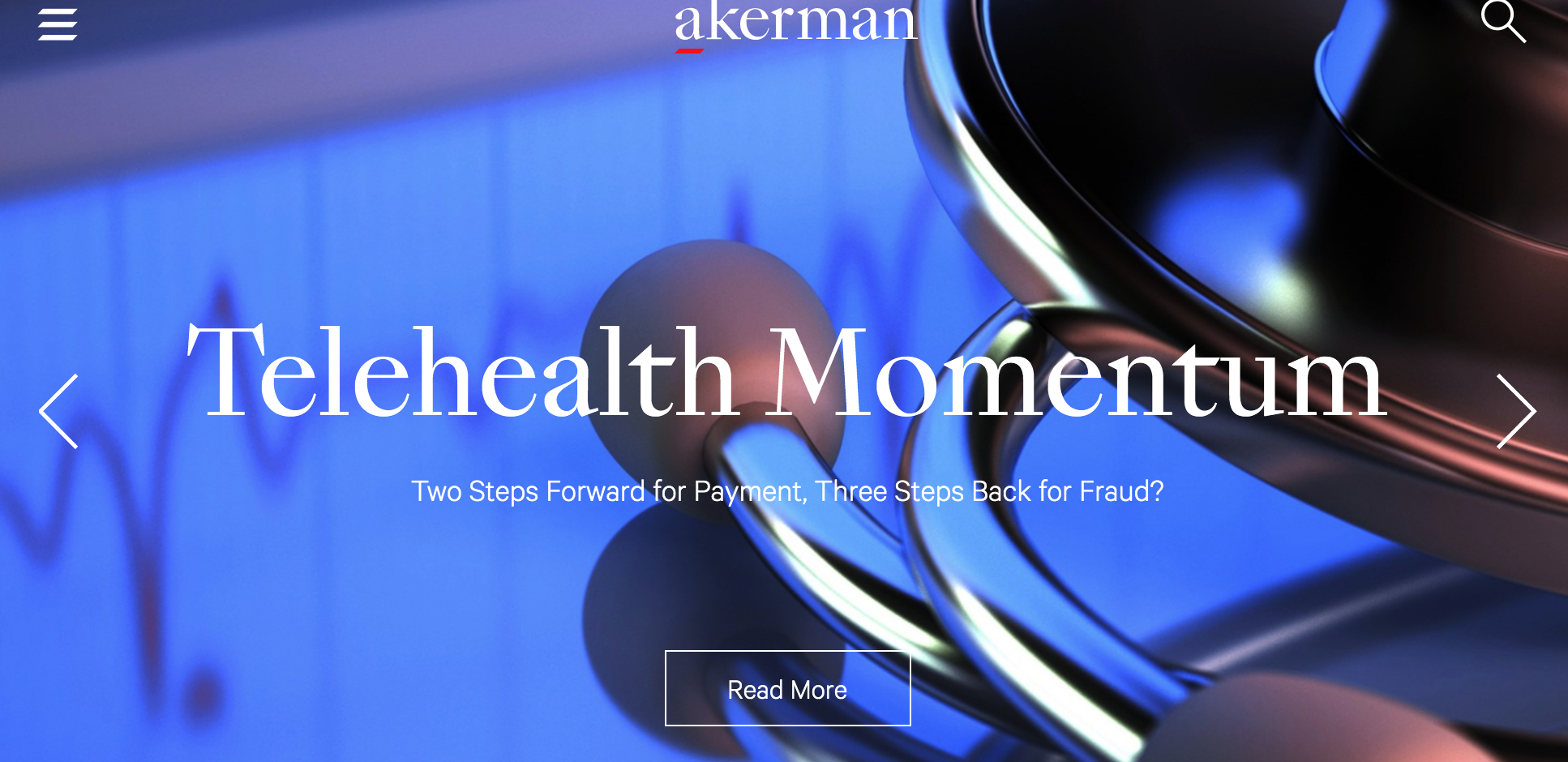 71 South Wacker Drive 47th Floor Chicago, IL 60606
Phone: 312 634 5700
Website: https://www.akerman.com/en/
Founded: 1920
CEO: David Spector
Expertise: Antitrust, Appellate, Arbitration, Banking & Finance, Bankruptcy & Creditor Debtor Rights, Commercial Litigation, Corporate Law, Employee Law
Having been recognized as one of the most forward thinking firms in the industry by the Financial Times, Akerman is known for helping clients achieve ambitious business objectives in several different industries throughout the United States and Latin America.
Made up of a team of over 700 lawyers and business objectives, they have a unique perspective for a law firm. This allows them to team up with successful national enterprises and entrepreneurs to help them navigate change, seize opportunities and drive innovation in a red tape society without breaking the law.
Best suited for businesses who want to expand and grow throughout the U.S, this firm will speed up growth within your company and handle any legal obstacles you may come across along the way.
Winston & Strawn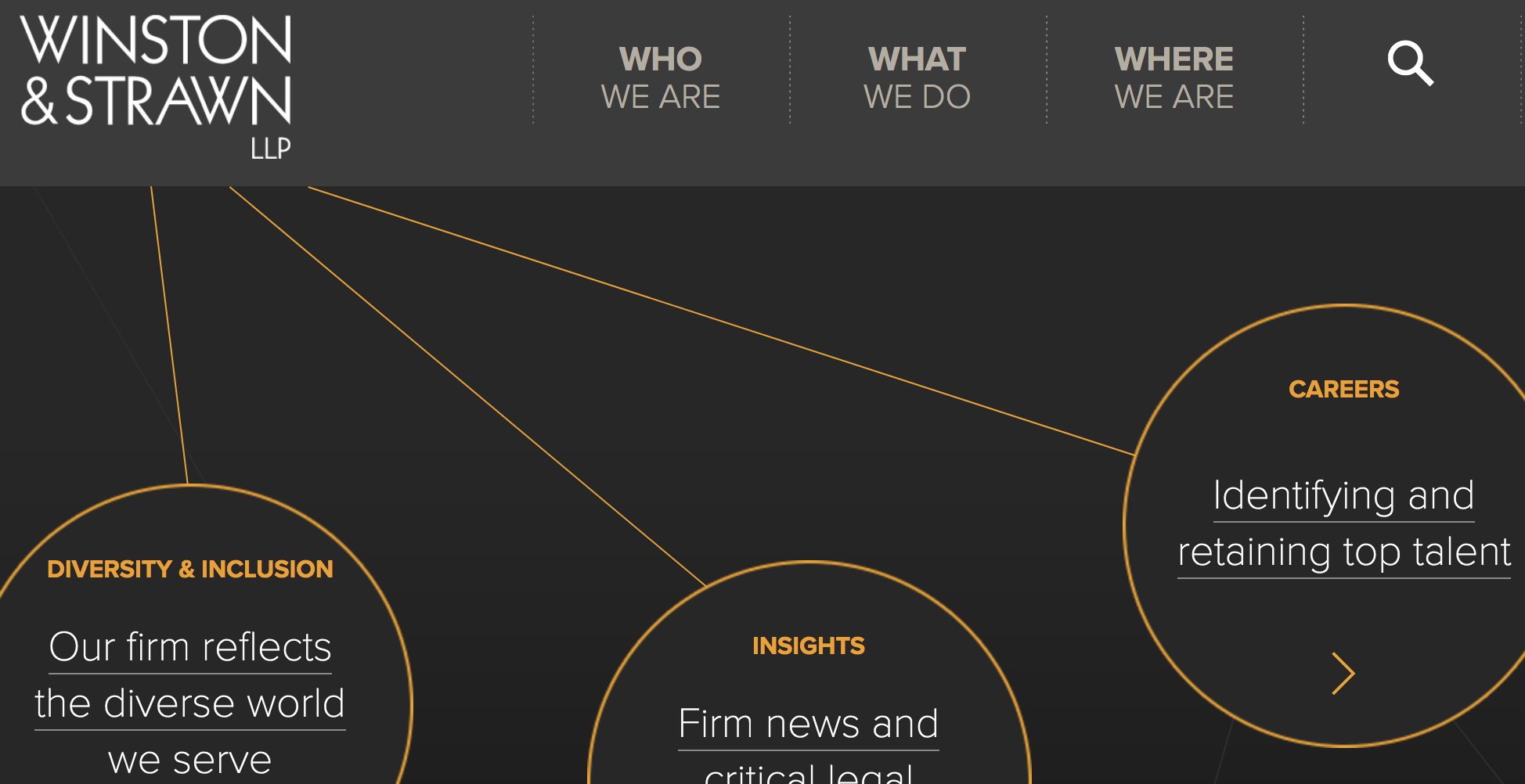 35 West Wacker Drive Chicago, IL 60601-9703
Phone: 312 558 5600
Website: https://www.winston.com/en/
Founded: 1853
Chairman: Thomas P. Fitzgerald
Expertise: Corporate & Transactional Law
Winston & Strawn are an international law firm who have nearly 1000 attorneys located across 16 offices in the United States, Europe, Asia and the Middle East. It is the oldest law firm in Chicago, and has since built up a reputation of providing high quality and experienced lawyers for their clients, with many being recognized leaders in the American legal community.
The firm has dealt with the needs of enterprises of all shapes and sizes over the years, across both the private and public sector. Due to their international status and resources across the globe, Winston & Strawn are able to deal with almost any business-related legal issue your business may have.
From experience, those working for this company take the time to understand their client's business so that they can provide as much input as is necessary to achieve the intended outcome from the problems that have bought them to this law firm.
Barnes & Thornburg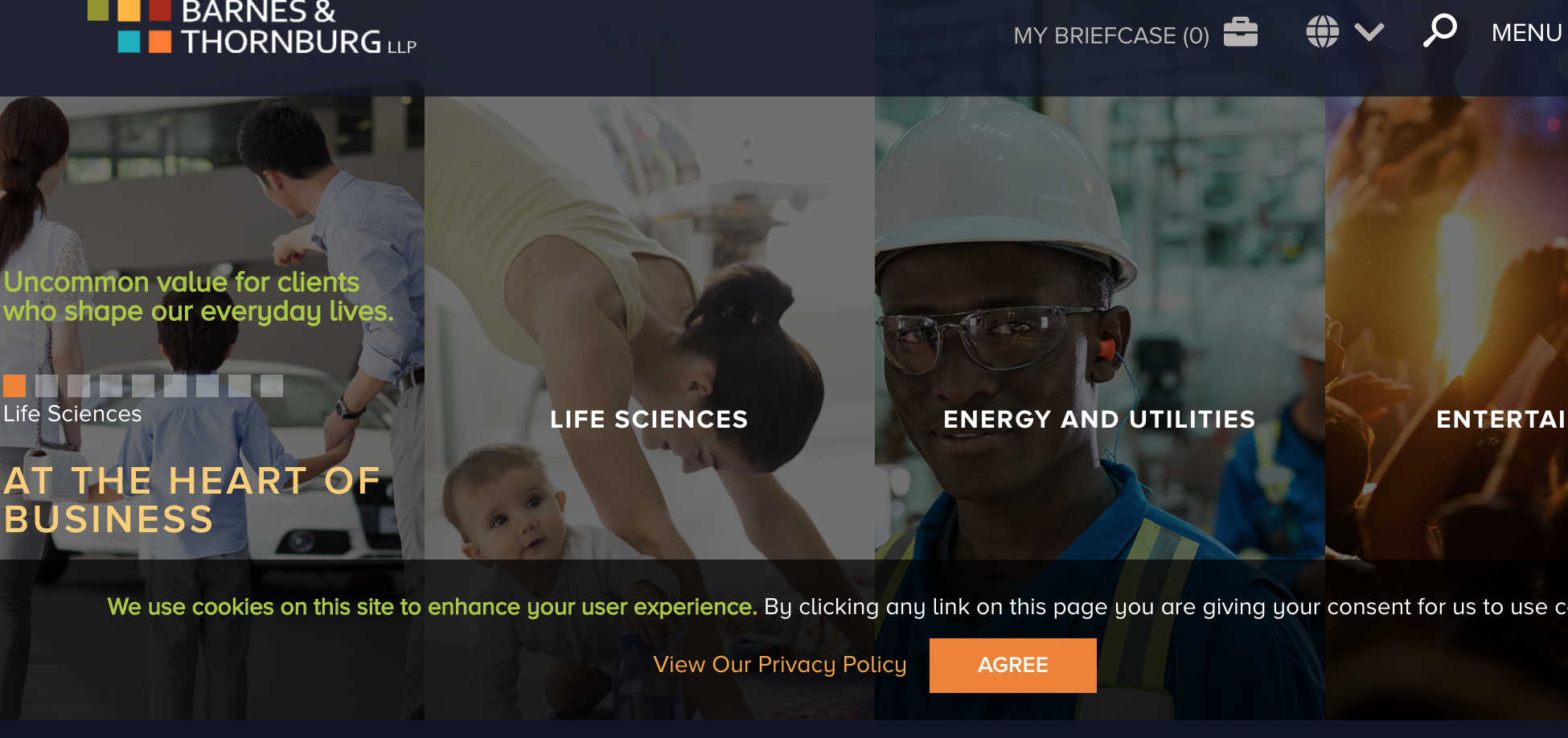 One North Wacker Drive Suite 4400 Chicago, IL 60606-2833
Phone: 312 357 1313
Website: http://www.btlaw.com/
Founded: 1982
Managing Partner: Mark E. Rust
Expertise: Compliance & Monitorships, Corporate, Data Security & Privacy, Environmental, Insurance Recovery & Counselling, Intellectual Property, Labor & Employment, Litigation
Barnes & Thornburg are a full-service law firm who employ over 600 lawyers across the 13 offices they have in the US, including here in Chicago. With so many lawyers that provide expertise across many different industries, they handle the legal needs of businesses from many different sectors.
They also collaborate with businesses to create innovative solutions that bring value, efficiency and predictability to the delivery of legal services by utilizing technology and adapting the normal practices of many similar law firms. This allows them to provide efficient and fast services while keeping the client in the know at all times, providing business owners and other senior members of staff with the best experiences possible.
The Bellows Law Group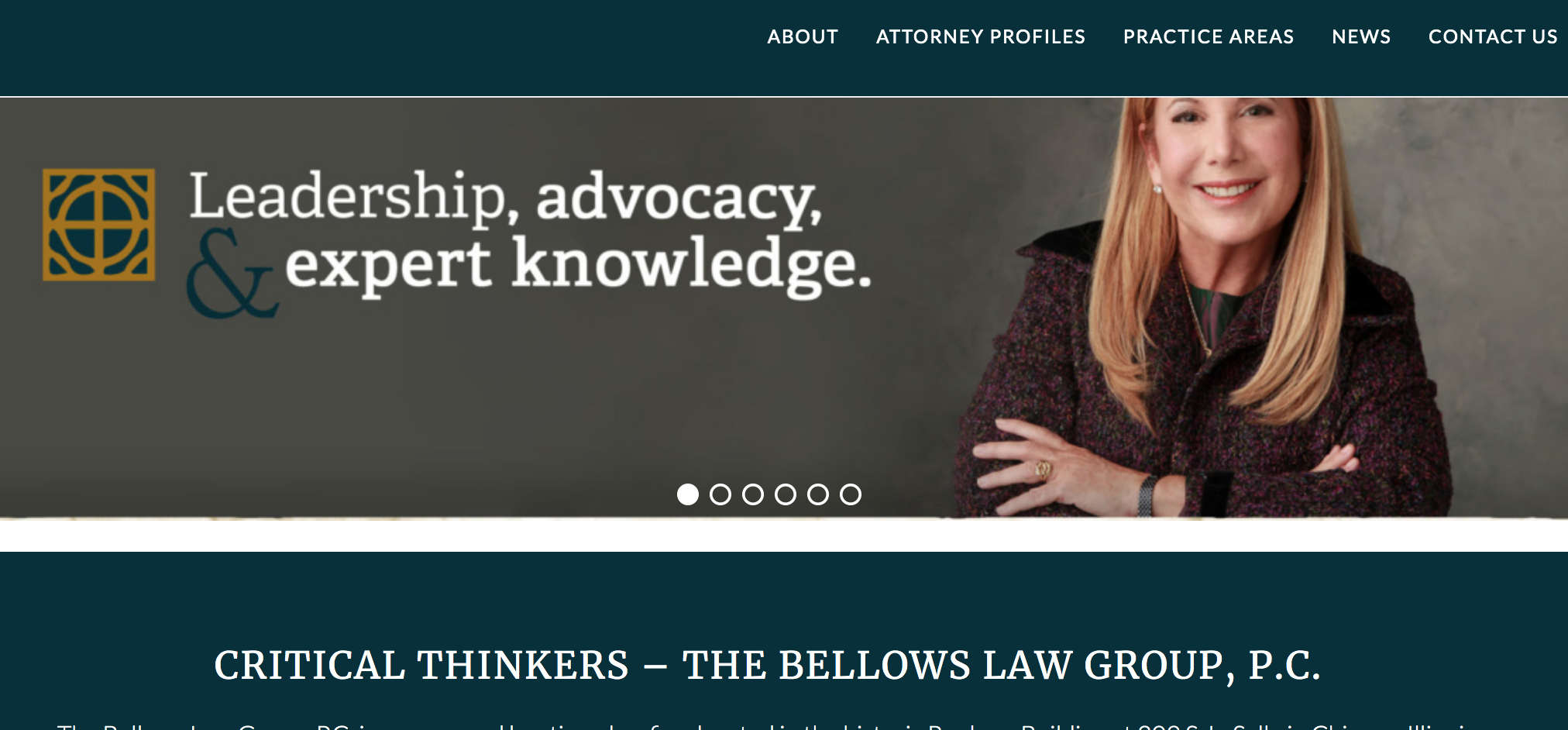 209 South LaSalle Suite 800 Chicago, IL 60604
Phone: 312 332 3340
Website: http://www.bellowslaw.com/
Founded: 2015
Founder & Managing Principal: Laurel G. Bellows
Expertise: Transactional, Litigation, Legal Counselling
The Bellows Law Group provides transactional, litigation, and legal counseling services to a number of different client types, including entrepreneurs, small and medium-sized businesses and large corporations. Their experience in employment law and personal legal services practices also allows them to serve individuals.
This law firm has been nationally recognized when it received the Best Lawyers Best Law Firms U.S News 2019 award. It is also internationally praised for the lawyers' abilities to develop strategic, pragmatic answers for individuals and business enterprises worldwide. This praise comes from the dedication from the business to get to know the individual problems of their clients and use this to help apply complex and personalized legal solutions to fix them in an efficient time period.
Perkins Coie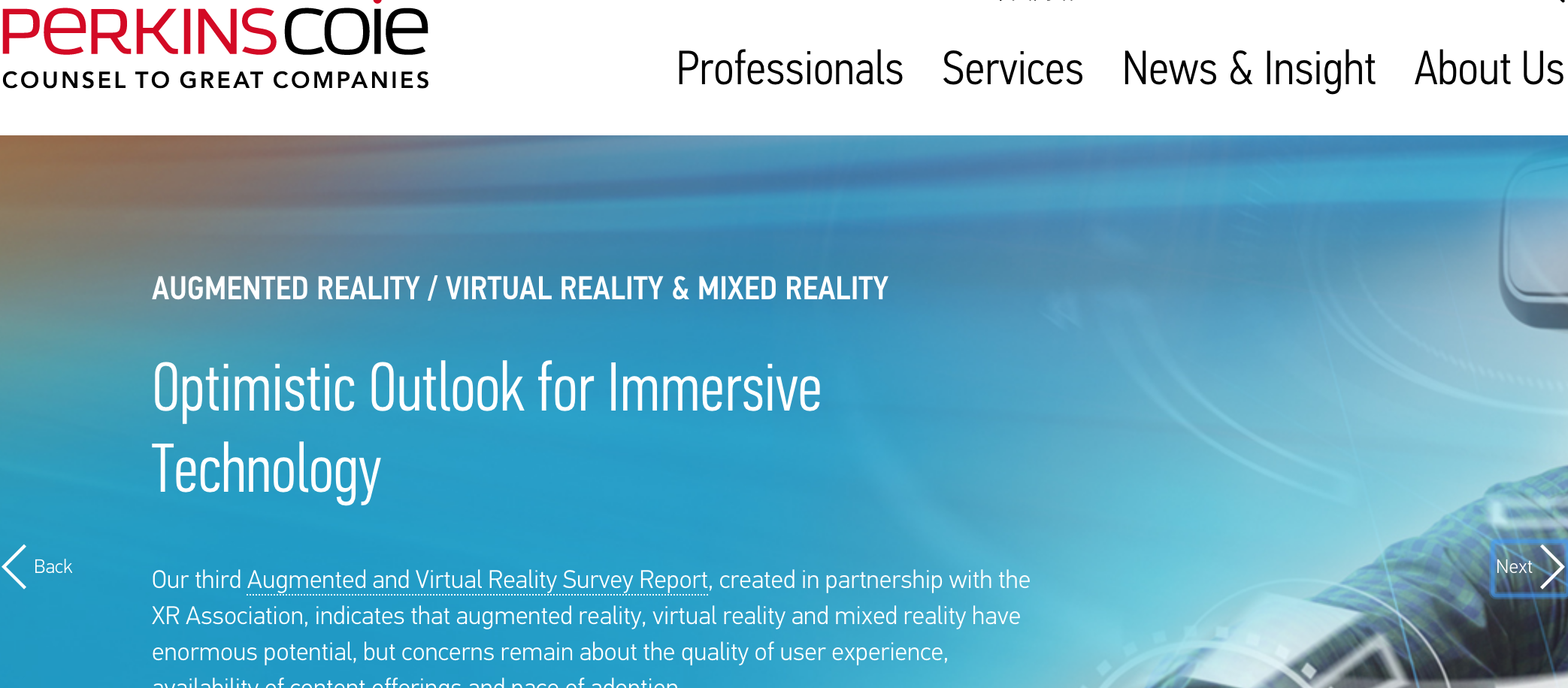 131 South Dearborn Street Suite 1700 Chicago, IL 60603-5559
Phone:  312 324 8400
Website: https://www.perkinscoie.com/en/
Founded: 1912
Managing Partner: Dean W. Harvey
Expertise: Corporate Law, Environment & Natural Resources, Intellectual Property, Labor & Employment Law, Litigation, Privacy & Security, Product Liability Law, Political Law, Real Estate & Land Use, Trust and Estate Planning, White Collar & Investigations
With more than 1000 lawyers across the 19 Perkins Coie offices across the United States and Asia, this company have represented some of the biggest companies across several different industries. With clients on their books that range from start-ups to FORTUNE 50 corporations, no project is too big or too small, and everyone receives the same attention from their dedicated team.
The lawyers working in their Chicago office are driven by the firm's collaborative culture that allows them to gain deep knowledge of their client's industry and business as a whole. This attitudes helps maintain the high expectations clients have of lawyers, and enables them to feel reassured that their legal issues are solved by high quality experts who know what they're talking about from the get go.
Nixon Peabody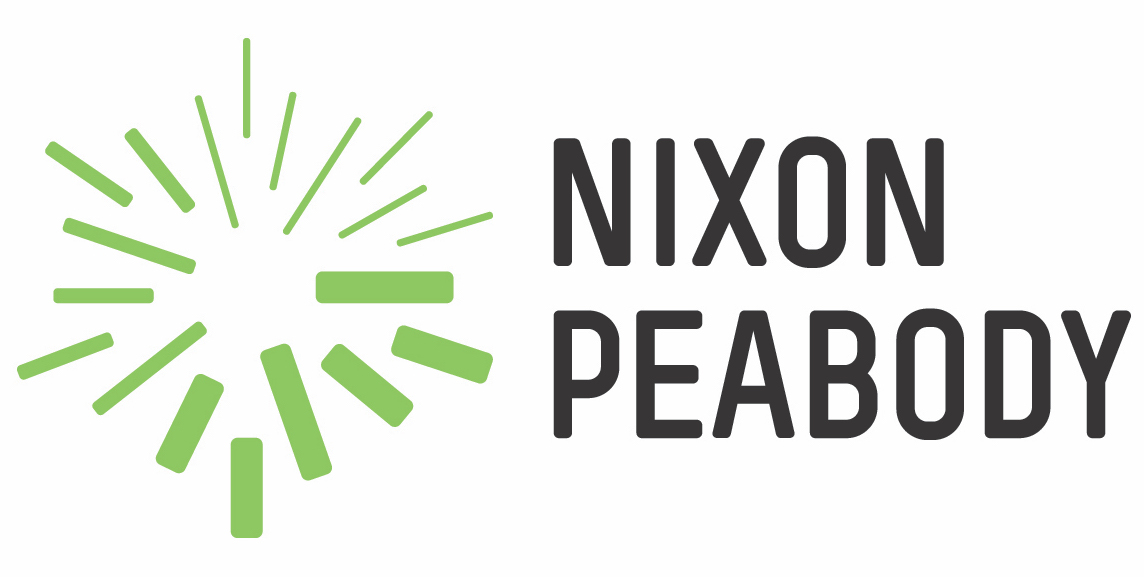 70 West Madison St. Suite 3500 Chicago, IL 60602
Phone: 312 977 4400
Website: https://www.nixonpeabody.com
Founded: 1999
CEO: Andrew Glincher
Expertise: Administrative, Antitrust, Appellate, Banking & Finance, Bankruptcy & Creditor Debtor Rights, Civil Rights Laws, Commercial Litigation, Corporate Law,
Recognized by Chambers USA as leaders in their field, Nixon Peabody are some of the best when it comes to dealing with a number of business-related and personal civil rights cases. Providing excellent legal counsel, they aim to complete the transaction, resolve the dispute, and win the trial efficiently and quickly, so that you can continue with the things more deserving of your attention.
For clients on their retainer, they will delve deep into their industry to make sure they understand the politics, economics, social landscape and key trends that help them to predict future legal challenges their clients may face. With this knowledge, your business can continue to grow smoothly without the worry of a big legal battle in your near future.
Greenberg Taurig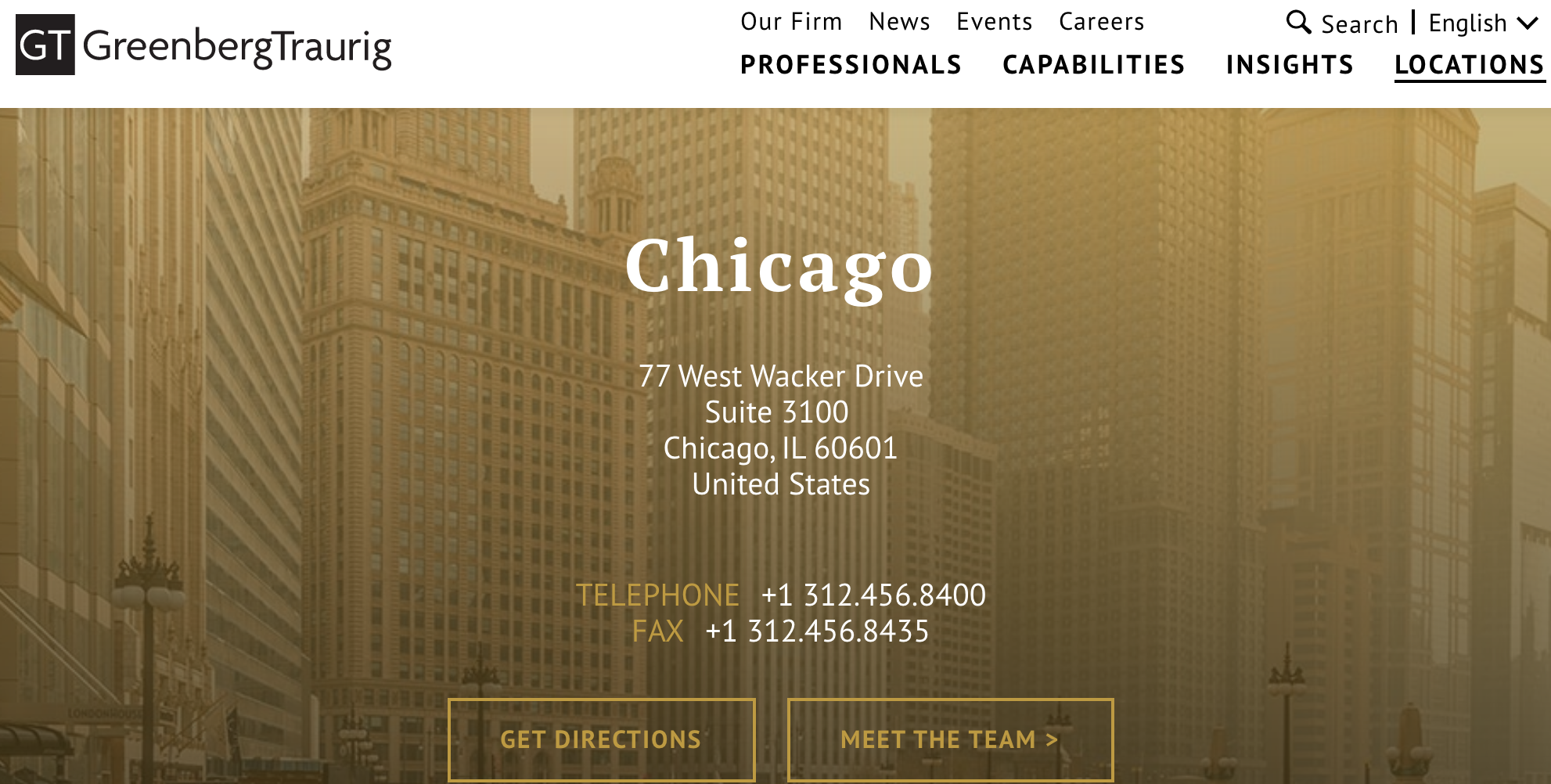 77 West Wacker Drive Suite 3100 Chicago, IL 60601
Phone: 312 456 8400
Website: https://www.gtlaw.com/en/locations/chicago
Founded: 1999
CEO: Brian L. Duffy
Expertise: Administrative Law, Advertising Law, Antitrust Law, Banking & Finance, Commercial Litigation, Construction Law, Copyright Law, Corporate Law.
Voted Number 1 on the 2015 Law360 Most Charitable Firms list, Greenberg Taurig is full of lawyers who are keen to provide for the community they serve where corporate and other business laws are concerned. Having started with just three attorneys when the Chicago office opened in 1999, it has since grown to include more than 165 today.
These lawyers represent a number of businesses, from Fortune 500 companies to innovative start-ups, and offer a high standard of insider legal knowledge to the companies they're working with.
If you're looking for a local law firm in Chicago to help with your business needs then Greenberg Taurig is the place for you as they will also work hard to provide up to date local knowledge and broad experience that will benefit your businesses journey.
McDonnell Boehnen Hulbert & Berghoff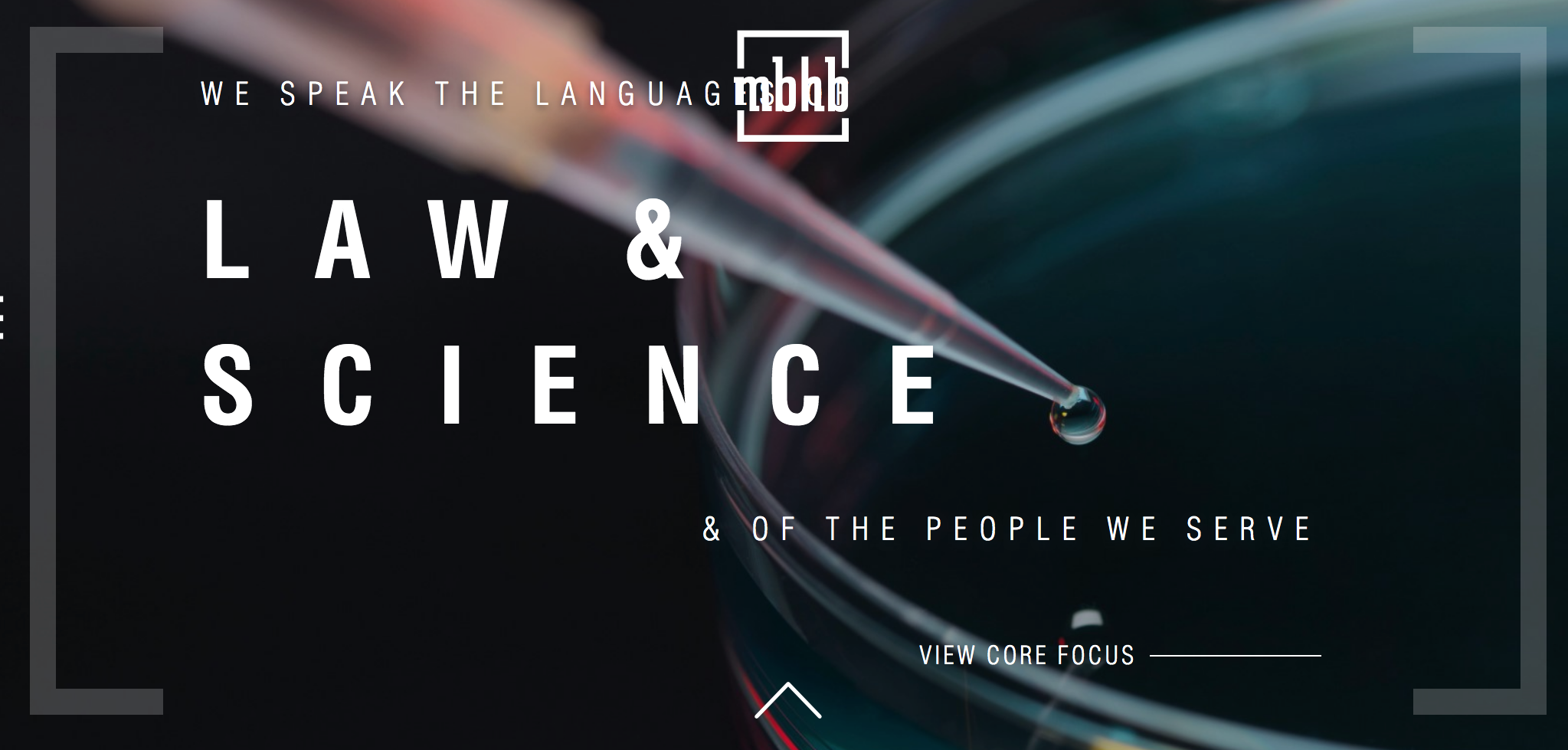 300 South Wacker Drive Chicago, IL 60606-6709
Phone: 312 912 0001
Website: https://www.mbhb.com/
Founded: 1996
Owner: Michael Gannon
Expertise: Copyright Law, Intellectual Property Litigation, Patent Litigation, Patent Law, Trademark Law
McDonnel Boehnen Hulbert & Berghoff work with creative clients to obtain broad and comprehensive protection for their intellectual property. Using their technical and legal expertise, they provide value by making sure that your creative endeavors are copyright protected, preventing your unique designs from being stolen.
To do this, lawyers working within the practice handle many parts of corporate law, including copyright, patent, trademark, unfair competition and advertising law. They also use their expertise from decades in the business to provide clients with trade secrets that will help them going forwards if necessary.
Loeb & Loeb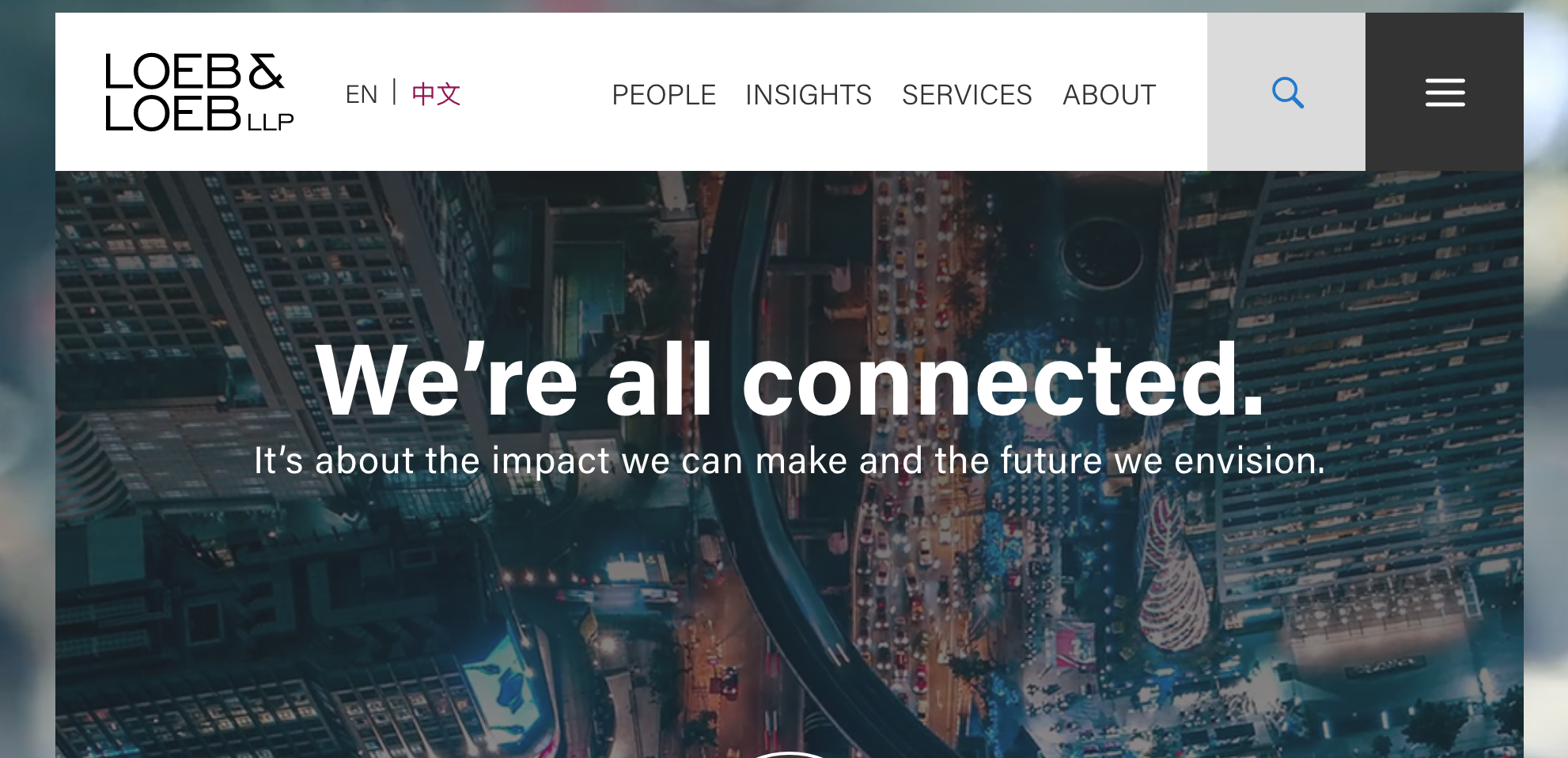 321 North Clark Street Suite 2300 Chicago, IL 60654
Phone: 312 464 3100
Website: https://www.loeb.com
Founded: 1909
Chairmen: Michael D. Beck, John T. Frankenheimer
Expertise: Advertising Law, Bankruptcy & Creditor Debtor Rights, Commercial Litigation, Copyright Law, Corporate Law, Employment Law
Loeb & Loeb are a law firm that aims to help their clients see into the future, and make decisions that will help them innovate, grow and evolve their businesses to get ahead of the competition. In the fast-paced society we live in, where digital transformation continues to alter the way businesses in all industries works, staying ahead of the game is essential.
Their desirable efforts have led to them gaining a client list full of a wide range of organizations, as well as a number of high net worth individuals and families. Not only will they help to grow businesses, but they can also help with protecting assets and resolving disputes before—or during—a court case.
K&L Gates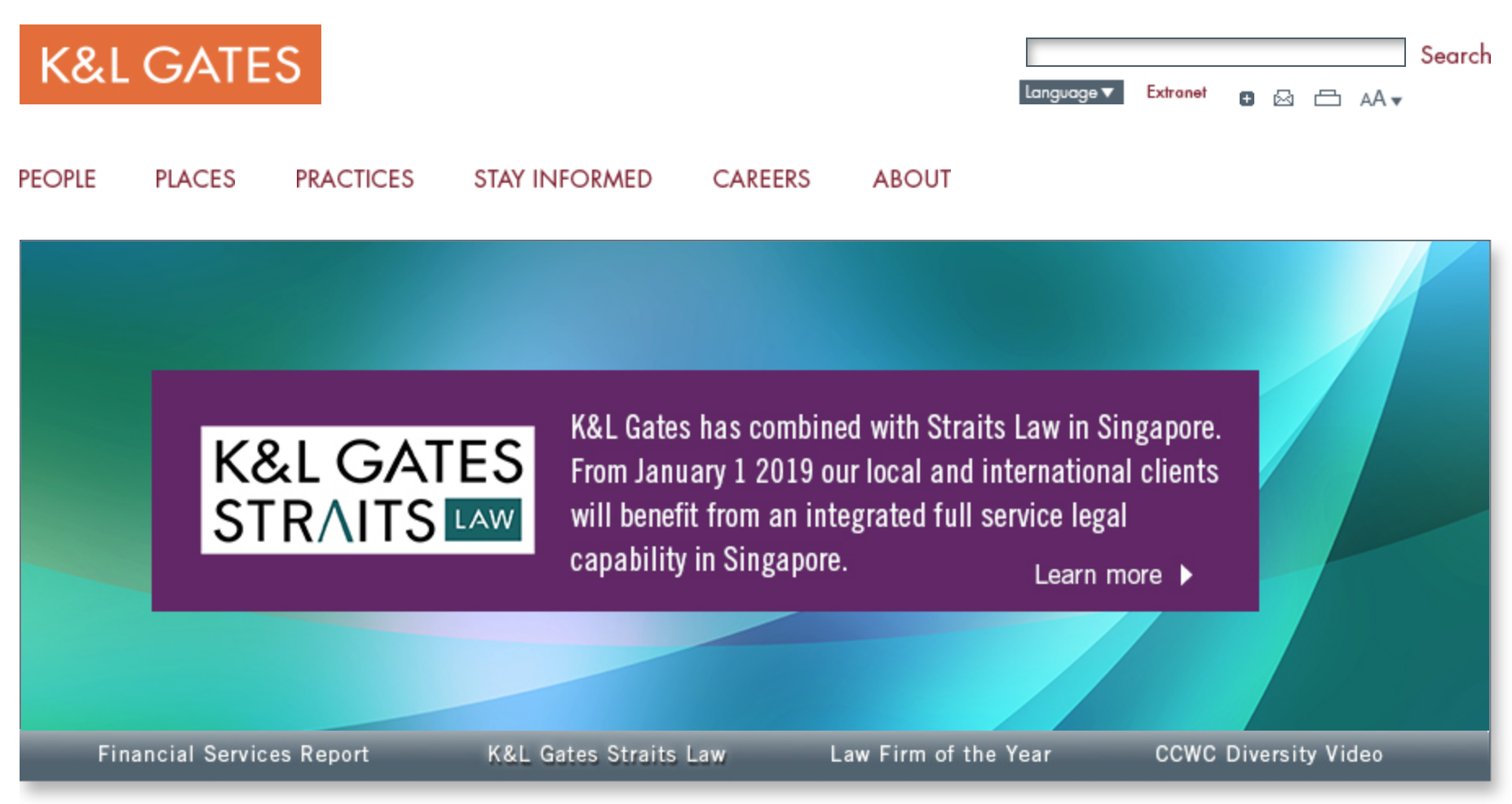 70 West Madison Street Suite 3300 Chicago, IL 60602-4207
Phone: 312 372 1121
Website: http://www.klgates.com/
Founded: 1888
Expertise: Corporate Law, Intellectual Property, Litigation, Antitrust, Investment Management, Real Estate.
If you're looking for an integrated network of lawyers and other legal professionals, K&L Gates is the law firm for you. Being one of the largest law firms internationally with offices located across five continents, their connections allow them to provide insightful and practical advice regardless of where business owners or the businesses themselves are operating.
Across their offices, they take a client-first approach when it comes to delivering legal solutions, with their lawyers working hard to identify potential issues in advance based on deep industry knowledge so that they can alert their clients to legal issues they may face in the future.
This law firm in Chicago—and beyond—represent businesses or all different sizes across many different industries, and provide them with the best service ever time by teaming together with other legal professionals to make sure they have all the information they need to provide their clients with the best information possible every time.
Freeborn & Peters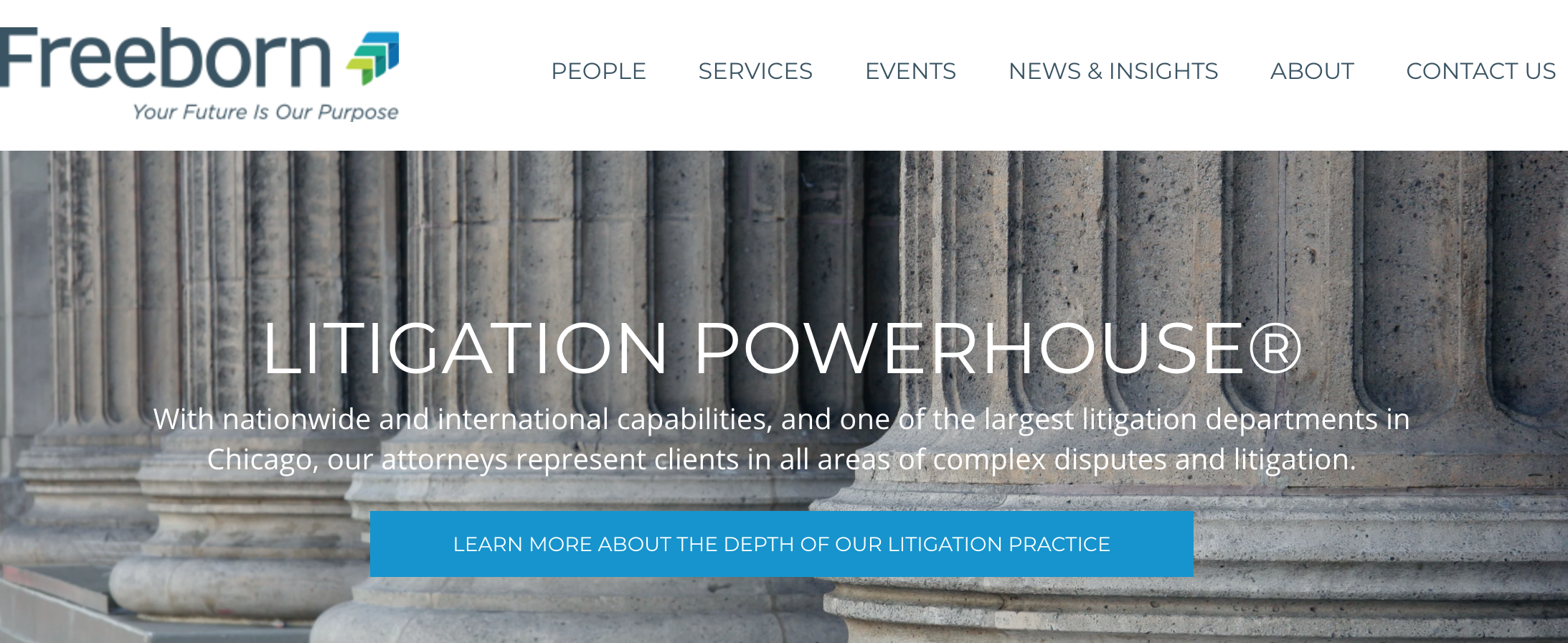 311 South Wacker Drive Suite 3000 Chicago, IL 60606
Phone: 312 360 6000
Website: https://www.freeborn.com/
Founded: 1983
Founding Partner: Peter I. Mason
Expertise: Advertising, Agriculture, Antitrust, Appellate, Arbitration, Banking & Finance. Bankruptcy & Creditor Debtor Rights, Commercial Litigation, Commercial Transactions, Construction Law
Freeborn & Peters are a leading midsize law firm, headquartered in Chicago, who are constantly seeking better ways to serve its clients. Their core values are integrity, caring, effectiveness, teamwork and commitments, which radiates through the firm as the attorneys and other legal professionals work together to achieve the best possible outcome for all their clients, both now and in the future.
Part of their integrity involves making sure that they take a proactive approach to inform clients so that they can be prepare and set goals that help their business grow in the near and far future. Tending to work closely with their clients on a long term basis, they are able to build up the close and lasting relationships that such involvement relies upon.
Though they work with clients from a broad range of different industries, they have piloted a program and specialize in dealing with clients across the food, transportation and insurance and reinsurance sectors in particular.
Eimer Stahl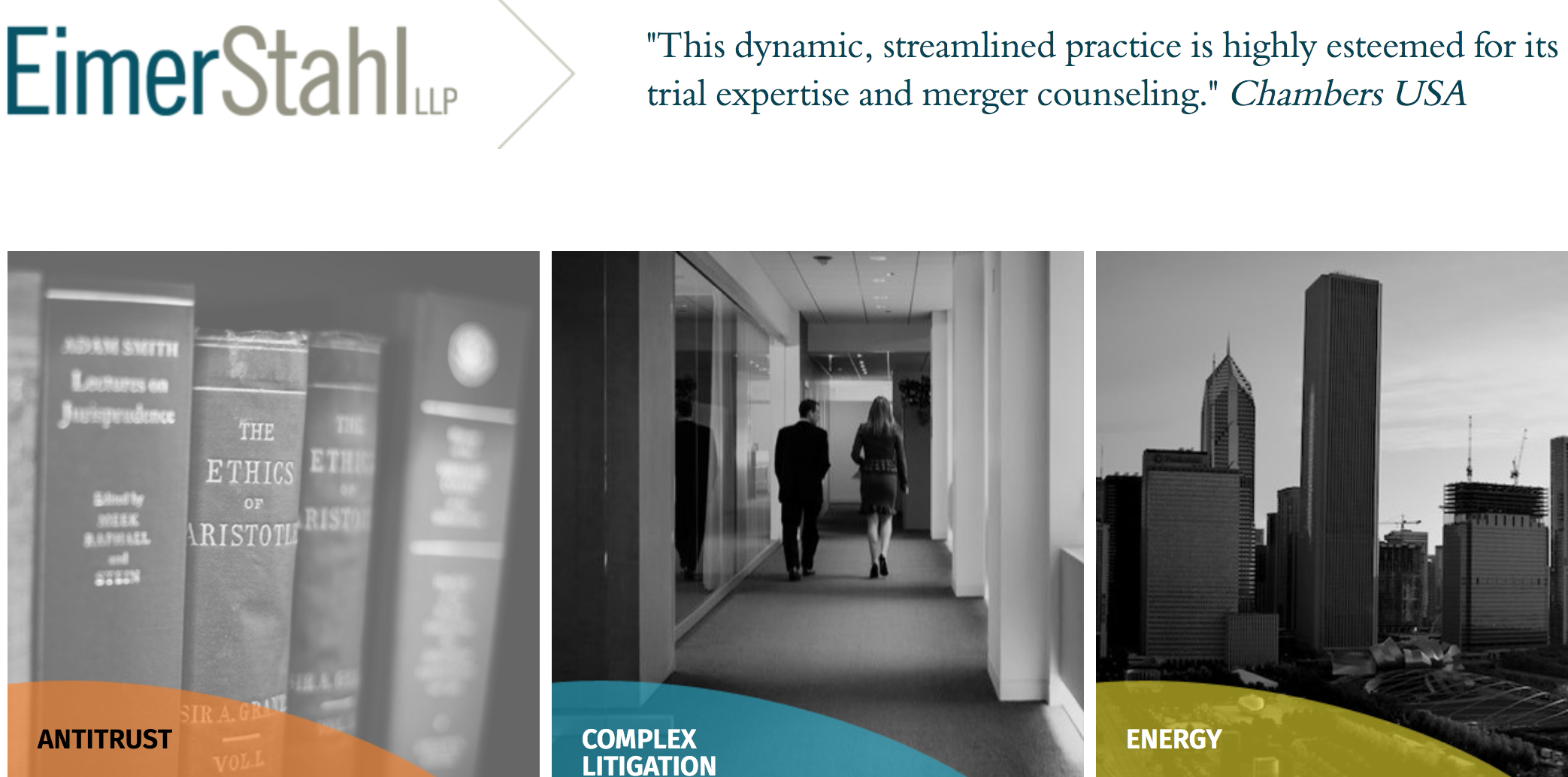 224 South Michigan Avenue Suite 1100 Chicago, IL 60604
Phone: 312 660 7600
Website: http://www.eimerstahl.com/
Founded: 2000
Co-Founders: Nathan Eimer, David Stahl
Expertise: Antitrust, Commercial Litigation, Energy Law, Litigation – Antitrust, Utilities Law.
When Nathan Eimer and David Stahl launched Eimer Stahl in 2000, it was with a vision to create a different kind of litigation firm. They wanted to continue delivering outstanding results for their clients, but they also wanted to take a more personalized and creative approach.
As the years have gone on, they have established many relationships with local Chicagoan business owners that allow them to understand the business behind the litigation battles. This enabled them to build their solid track record for resolving some of the most complicated and challenging legal problems.
This rare approach has led to them being recognized as one of the leading business lawyers in Illinois, for not being afraid to take risks and changing their firm to fit the needs of each individual business instead of the other way around.
Dentons
223 South Wacker Drive Suite 5900 Chicago, IL 60606-6361
Phone: 312 876 8000
Website: https://www.dentons.com/
Founded: 2013
CEO: Elliott Portnoy
Expertise: Commercial Litigation, Class Action, Financial Markets Litigations, Insurance Coverage, Intellectual Property Skills.
Denton's is a global law firm that represents a variety of different industries and businesses of all shapes and sizes. Luckily for those seeking help from their Chicago office, it is one of their largest, with over 150 lawyers and professionals that specialize in almost all areas of their practice areas, including those we have mentioned above.
The lawyers who represent people within this office have previously worked with Fortune 500 companies across wide-ranging industry sectors, from global financial institutions and insurers to healthcare providers and retail giants. Nothing is off limits for them, and no litigation or other corporate law related issue is too much for them to deal with.
You might think that they are lacking the personalized aspect because they are a global firm, but their Chicago office has been dedicated towards supporting community projects since its launch. Most recently, it supported Legacy Charter School, a public charter school right here in Chicago for local youths. To put it simply, they are dedicated towards providing the best possible legal services and serving the community well, regardless of the industry your business is in.
Ropes & Gray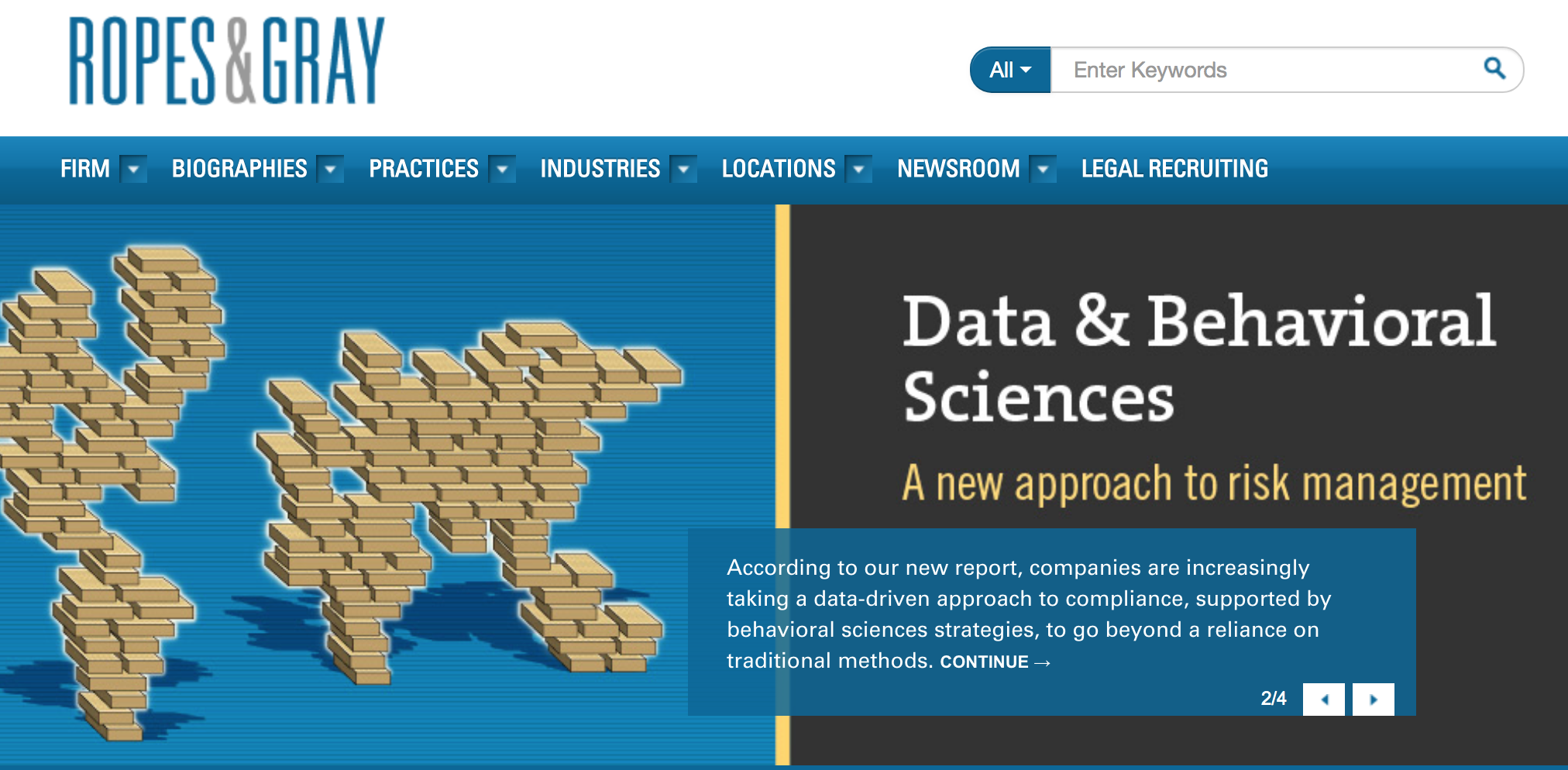 191 North Wacker Drive Chicago, IL 60606
Phone: 312 845 1200
Website: https://www.ropesgray.com/
Founded: 2008
Co-Founders: John Codman Ropes, John Chipman Gray
Expertise: Antitrust, Appellate, Banking & Finance, Bankruptcy & Creditor Debtor Rights, Commercial Litigation, Copyright Law, Corporate Law, Employment Law – Individuals, Employment Law – Management, FDA Law
Ropes & Gray's are a leading national firm with offices in many famous cities spanning across seventeen time zones. Having made the decision to expand to Chicago in 2008, their law firm has grown from just three attorneys to a fully integrated team of 75 legal professionals in just over a decade.
In addition to their colleagues, legal professionals within this practice also have access to the more than 1400 attorneys working for the same company across the world. This enables them to make their services locally accessible for Chicagoan clients, while also bringing international experience to the table for a full, holistic experience.
This network is what has allowed many of the attorneys within the practice to become locally and internationally recognized in their field for their innovations and the knowledge they can provide to the clients they serve.
Proskauer Rose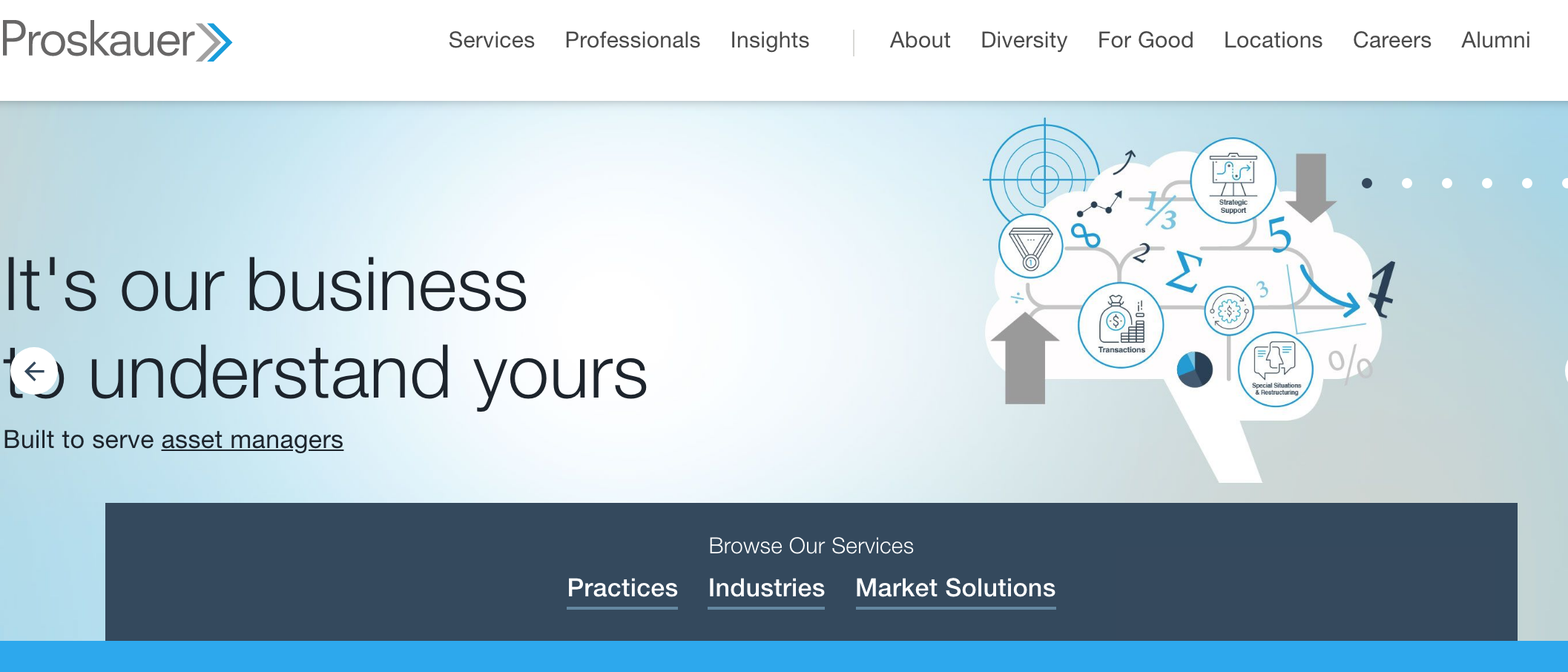 70 West Madison Suite 3800 Chicago, IL 60602-4342
Phone: 312 962 3550
Website: https://www.proskauer.com/
Founded: 1875
Chairman: Joseph M. Leccese
Expertise: Bankruptcy, Healthcare, Insurance Law
Another international firm, Proskauer Rose's Chicago office is a Midwest base for clients who seek the capabilities and qualities that the law firm's legal professionals are uniquely skilled in. They offer a number of experience and skilled attorneys across many different practices, with many of them receiving consistent recognition as being leaders in their fields. This faith has led to them being the number one option for a number of high-profile transactions and disputes in a number of industries, including healthcare, in Chicago.
To give back to the local community, legal professionals from their firm mentor students at a local charter school, where they learn from the bright students and can expose them to a possible career path for once they've left school.
Barack Ferrazzano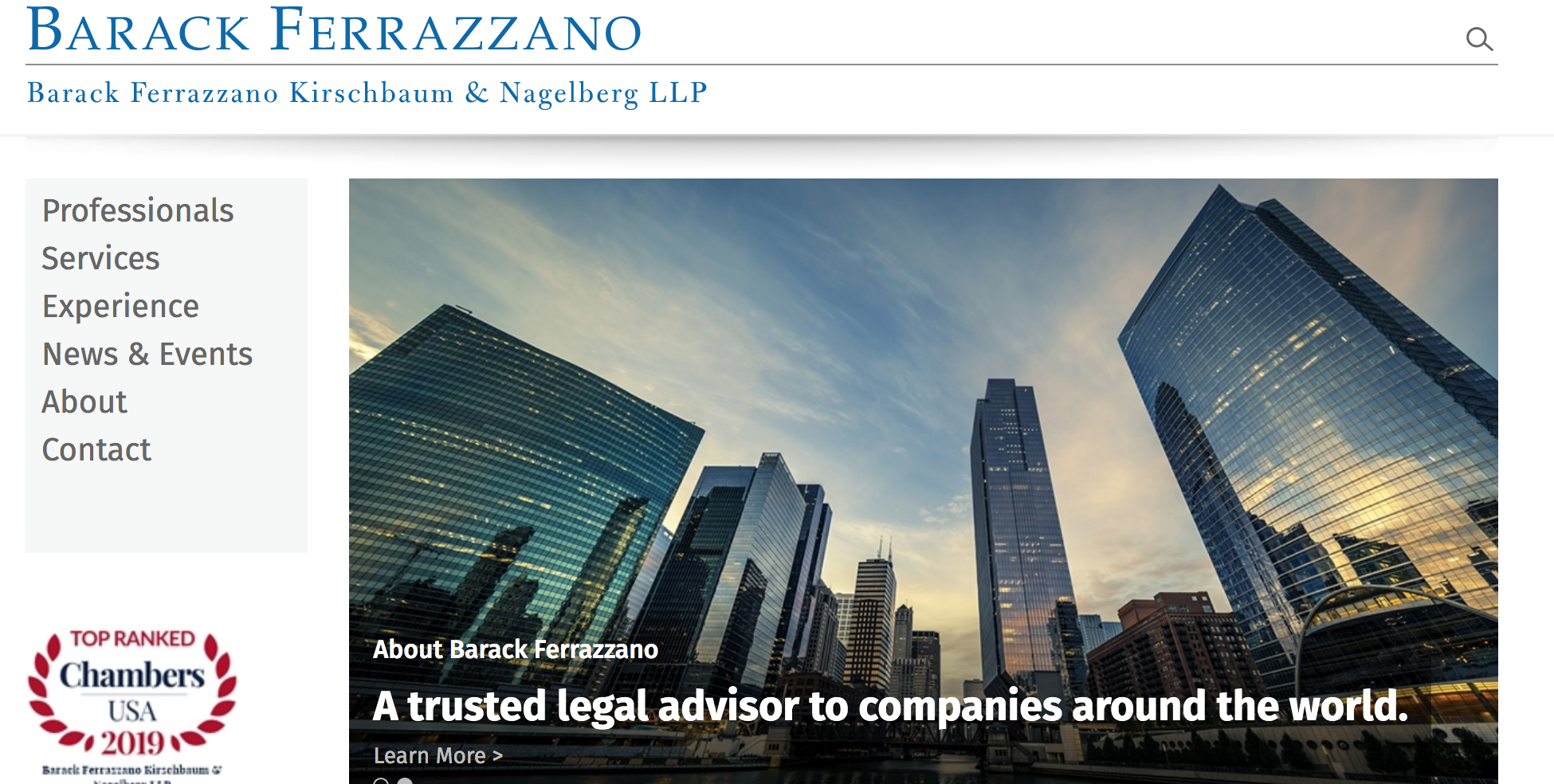 200 West Madison Street Suite 3900 Chicago, IL 60606
Phone: 312 984 3100
Website: https://www.bfkn.com/
Founded: 1984
Founder: Peter J. Barack
Expertise: Banking & Finance Law, Bankruptcy & Creditor Debtor Rights, Corporate Law, Employment Law, Financial Services Regulation Law, Litigation, Franchise Law, Real Estate Law
Barack Ferrazzano is a business-orientated law firm in Chicago that completely disregards the standard "mega-firm" approach, opting instead for a model that involves delivering efficient team-orientated services to a high quality. To provide this quality, many of their attorneys were selected from the country's most famous law firms and top U.S law schools to enable them to leverage the environment the founder dreamed of.
Those behind the law firm will admit that they aren't structured in a way that helps everyone, with their ideal clients being businesses who appreciate the internal flexibility and extraordinary talent within the organization. This has worked well for them, with many of their clients continuing to use the same law firm in Chicago for their complex, time-sensitive and high-stake matters from the moment they discover them.
Carmen D. Caruso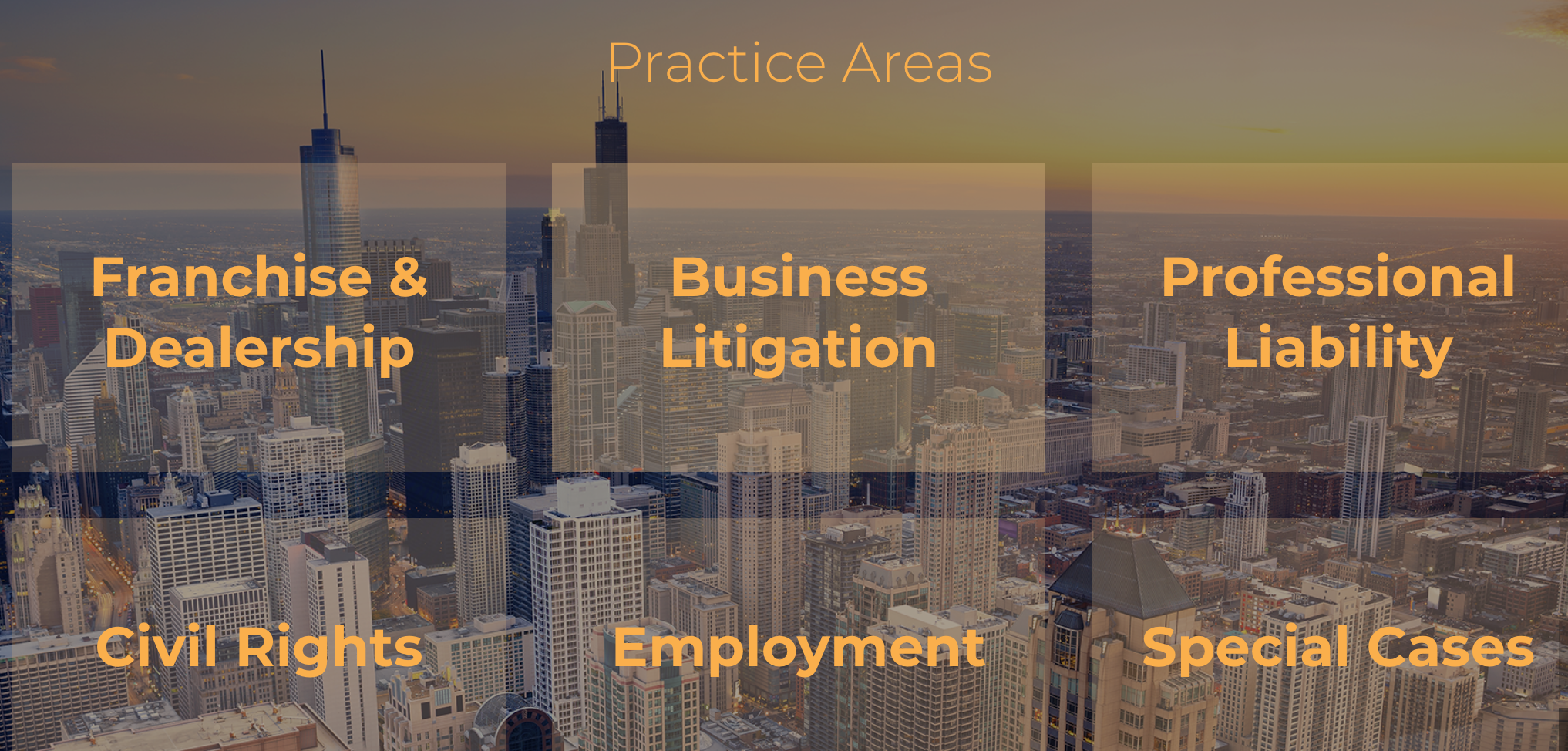 77 West Washington Street suite 1900 Chicago, IL 60602
Phone: 312 626 1160
Website: https://cdcaruso.com/
Founded: 2010
Principal: Carmen D. Caruso
Expertise: Business & Commercial Litigation, Arbitration, Dispute Regulation
If you're looking for a law firm in Chicago who are used to trying cases in a courtroom, Carmen D. Caruso is the place for you. Frequently called out for advice or representation by other lawyers in Chicago and nationally, they will approach every legal problem you present them with on the assumption that they will try the case in front of a jury, judge or arbitrator. This allows you to follow the process from start to finish and be informed throughout the process by an attorney who understands the ins and out of the law.
This establishment are nationally recognized for their success in franchise and dealership cases are often called in to serve as lead counsel in cases with more than $10 million in controversy. They do take on smaller clients, too, and promise to provide every client with the same due care and attention, regardless of the size of their legal issue.
Taft Stettinius & Hollister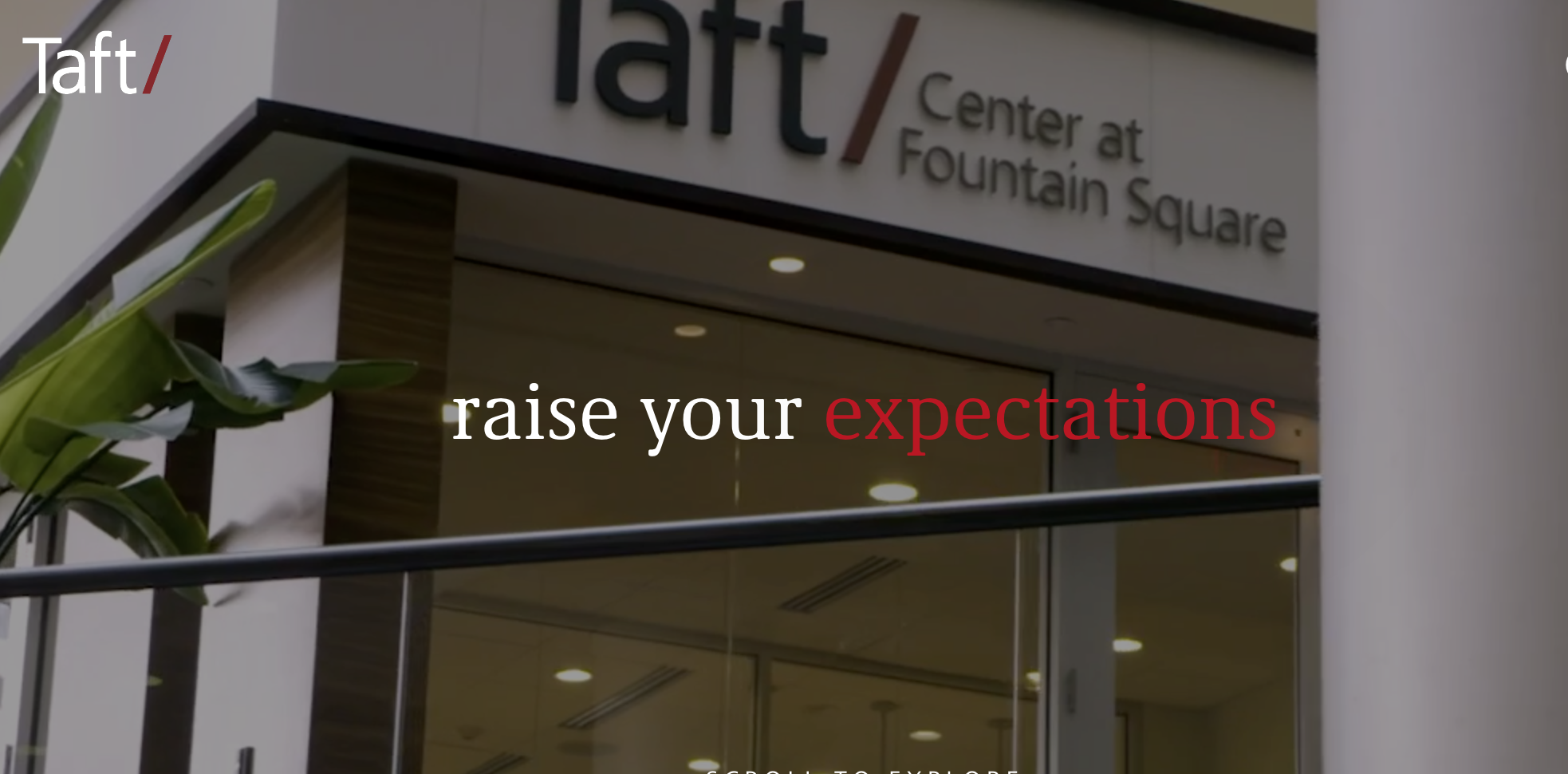 111 East Wacker Suite 2800 Chicago, IL 60601
Phone: 312 527 4000
Website: https://www.taftlaw.com/
Founded: 1885
Chairman and Managing Partner: Robert J. Hicks
Expertise: Corporate Law, Banking & Finance, Administrative/Regulatory Law,
Taft is a national law firm with more than 450 attorneys located in several different locations around the country. Their collaborative approach and company values that include teamwork and commitment to their clients mean that you will receive personalized and high quality legal advice every time. Their local Chicago office, like others around the country, also have access to advanced technological resources that makes them stand out among other options on our list.
In their Chicago law firm, they have a diverse mix of attorneys with varying degrees of professional experience that allows them to serve clients from Fortune 500 corporations and local governments, right down to small businesses and startup companies.
Polsinelli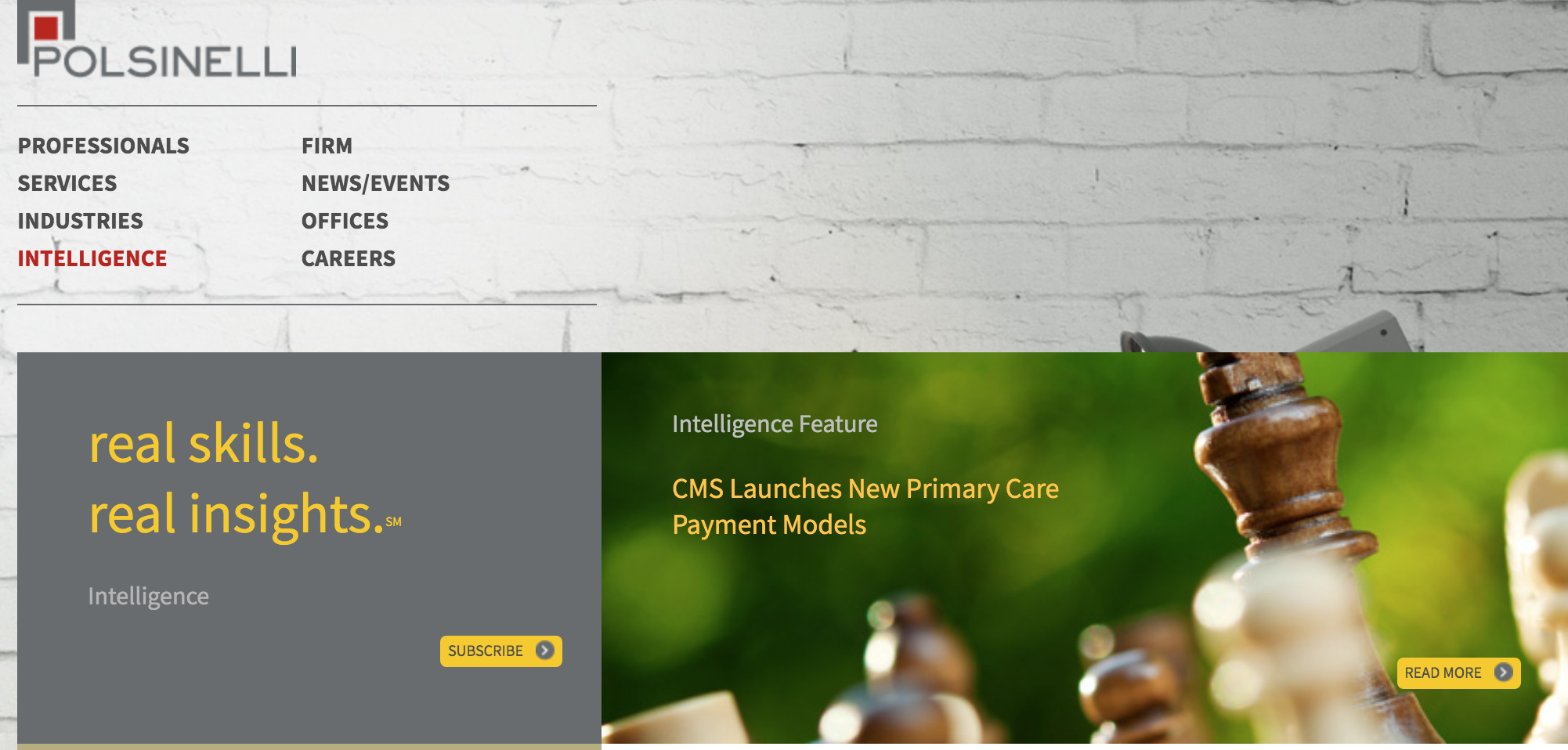 150 North Riverside Plaza Suite 3000 Chicago, IL 60606
Phone: 312 819 1900
Website: https://www.polsinelli.com/
Founded: 2006
Office Managing Partner: Mary Clare Bonaccorsi
Expertise: Corporate Governance Law, Corporate Law, Criminal Defense, Bet-the-Company Litigation
Having opened their first office in 1972, Polsinelli has since expanded to include a number of locations throughout the US and internationally. One of those was their Chicago office, which opened with 6 attorneys in 2006 and has since expanded to more than 100. In the last 13 years, the attorneys working under this law firm in Chicago have received accolades from many law-based publications, including The Best Lawyers In America, Chambers USA, Illinois Super Lawyers, and Leading Lawyers Network.
These accolades mean that many attorneys representing Polsinelli are considered to be thought leaders in their areas of work, as well as in the community. This is reflected in the passion and determination attorneys bring to all their professional pursuits, regardless of the size of the client they're working with.
Health Law Consultancy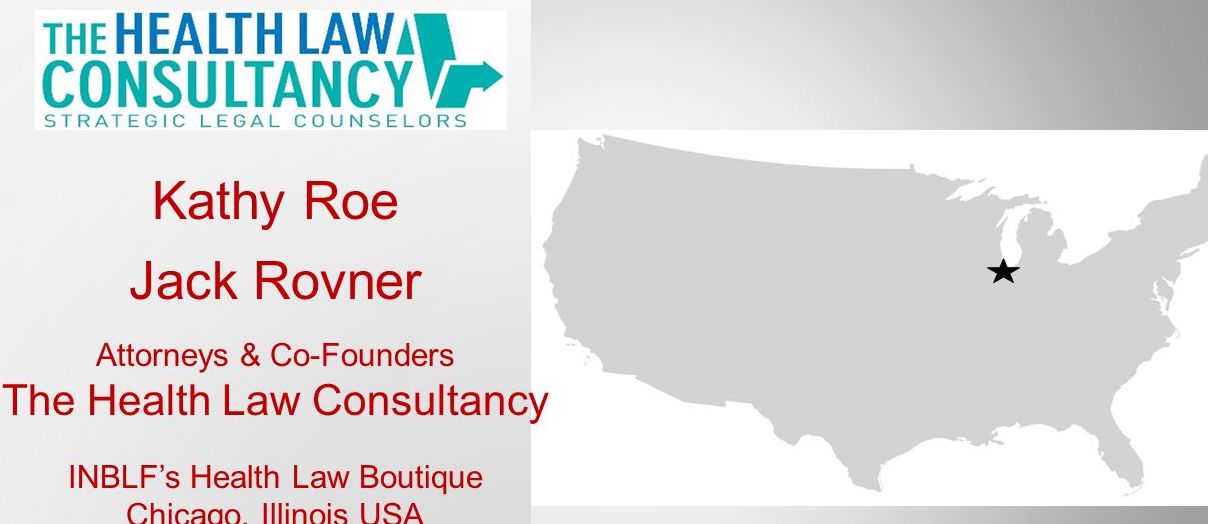 20 North State Street Suite 706 Chicago, IL 60690-3351
Phone: 312 332 7711
Website: http://hlconsultancy.com/
Founded: 2010
Co-founders: Kathryn Roe, Jack Rovner
Expertise: Healthcare Law
Most of the law firms in Chicago we've mentioned so far have been large organizations that represent clients across a number of different sectors, but this small boutique law firm is much different. They offer strategic legal counsel exclusively to healthcare companies to help them capitalize on opportunities and manage the challenges in health law.
Though they may not be as versatile as some of the options on our list, they are good at what they do, and have even been ranked for Health Care Law in Illinois by Chambers U.S.A, America's Leading Lawyers For Business.
Zulkie Partners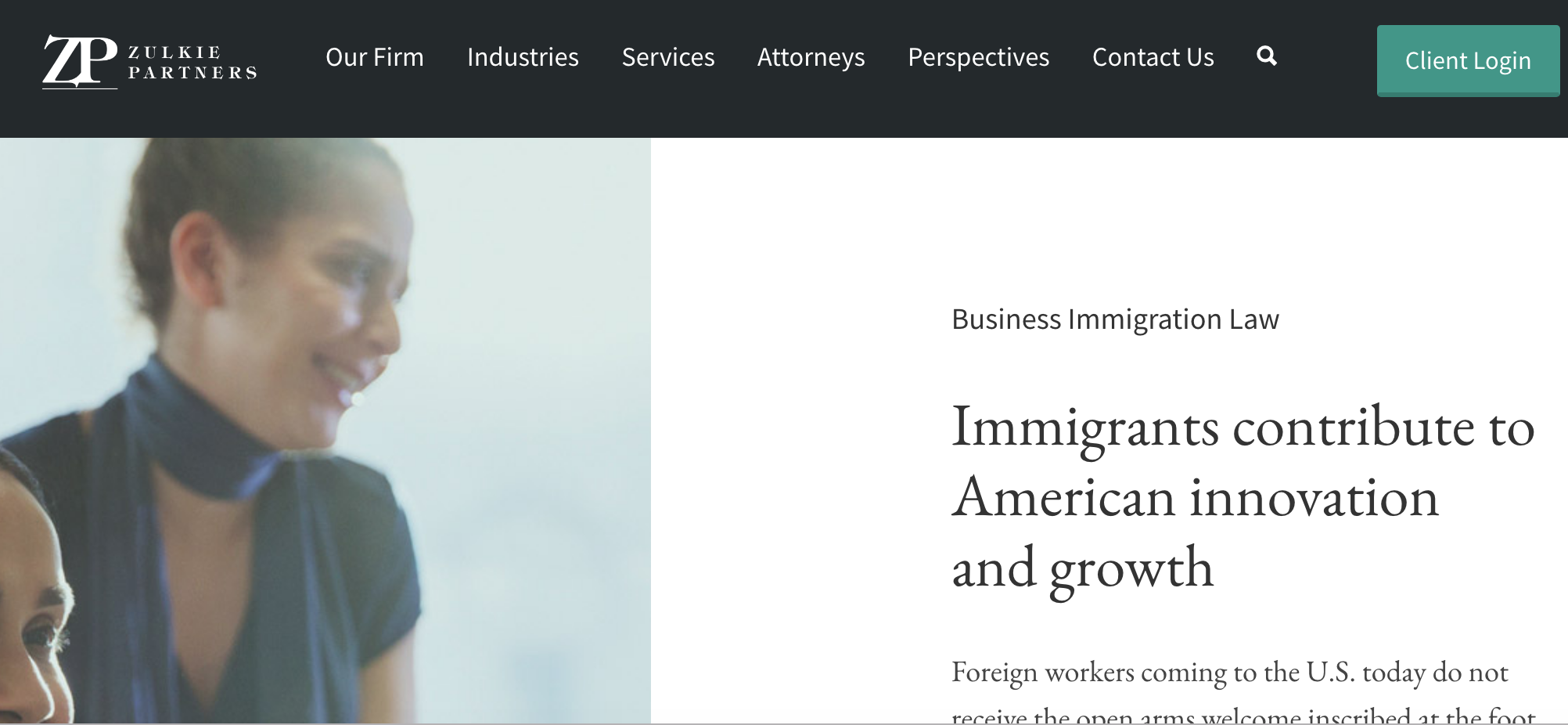 135 South La Salle Street Suite 3425 Chicago, IL 60603-4177
Phone: 312 648 2244
Website: https://www.zulkiepartners.com/
Founded: 2000
Managing Principal: Paul L. Zulkie
Expertise: Business Immigration Law
In the past, immigrants have been an essential part of building cities and industries throughout the US and have been seen as a valuable part of the workforce. In recent years, however, there has been a dramatic shift in attitudes and the complexity of immigration laws in the US. It has also affected the arbitrary decision making by federal agencies.
These developments have made hiring and retaining foreign workers one of the most complicated tasks facing management and human resource professionals, which is where Zulkie Partners are there to help. Having been nationally recognized for their expertise in business immigration law, they represent companies of all sizes and non-profit organizations. Together, they educate and guide businesses through the process of navigating new legislation so that they can retain the best and brightest talent available in their industry.